Photograph by Andrew White courtesy of Burberry.
Beyoncé Wore More New Burberry Last Night
For the "On the Run II" tour, she wore a custom ensemble designed by Riccardo Tisci.
Photograph by Andrew White courtesy of Burberry.
Riccardo Tisci has been tantalizingly tight-lipped about what is to come from his debut at Burberry (which finally happens today, like all great showdowns, at high noon), but he is working with Beyoncé to give us a little preview.
Last night, the singer wore a custom ensemble for a performance in Houston as a part of her "On the Run II" tour (which is shaping up to be the most legendary fashion tour in history, by the way). A press release from Burberry described it as a "pearl and crystal embroidered white silk outfit with crystal embellished leather boots."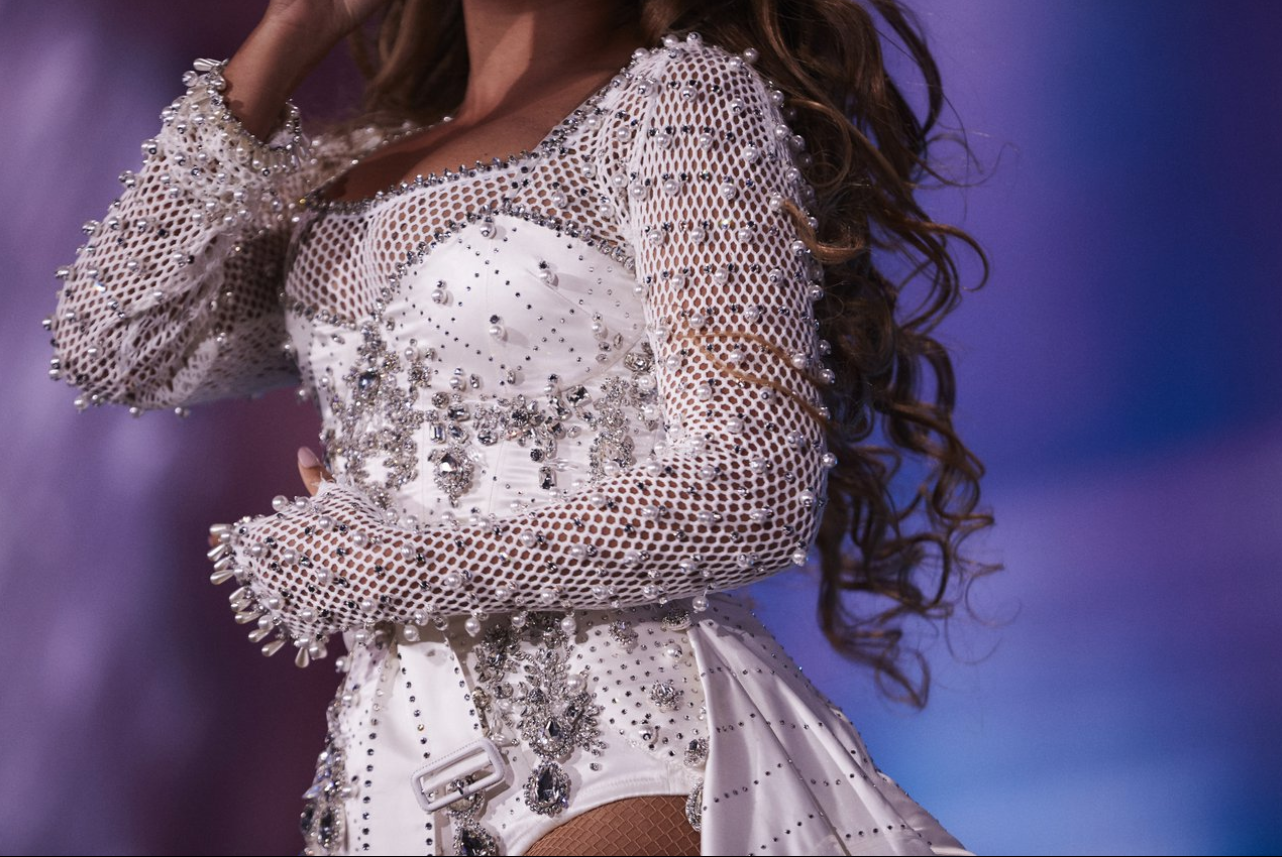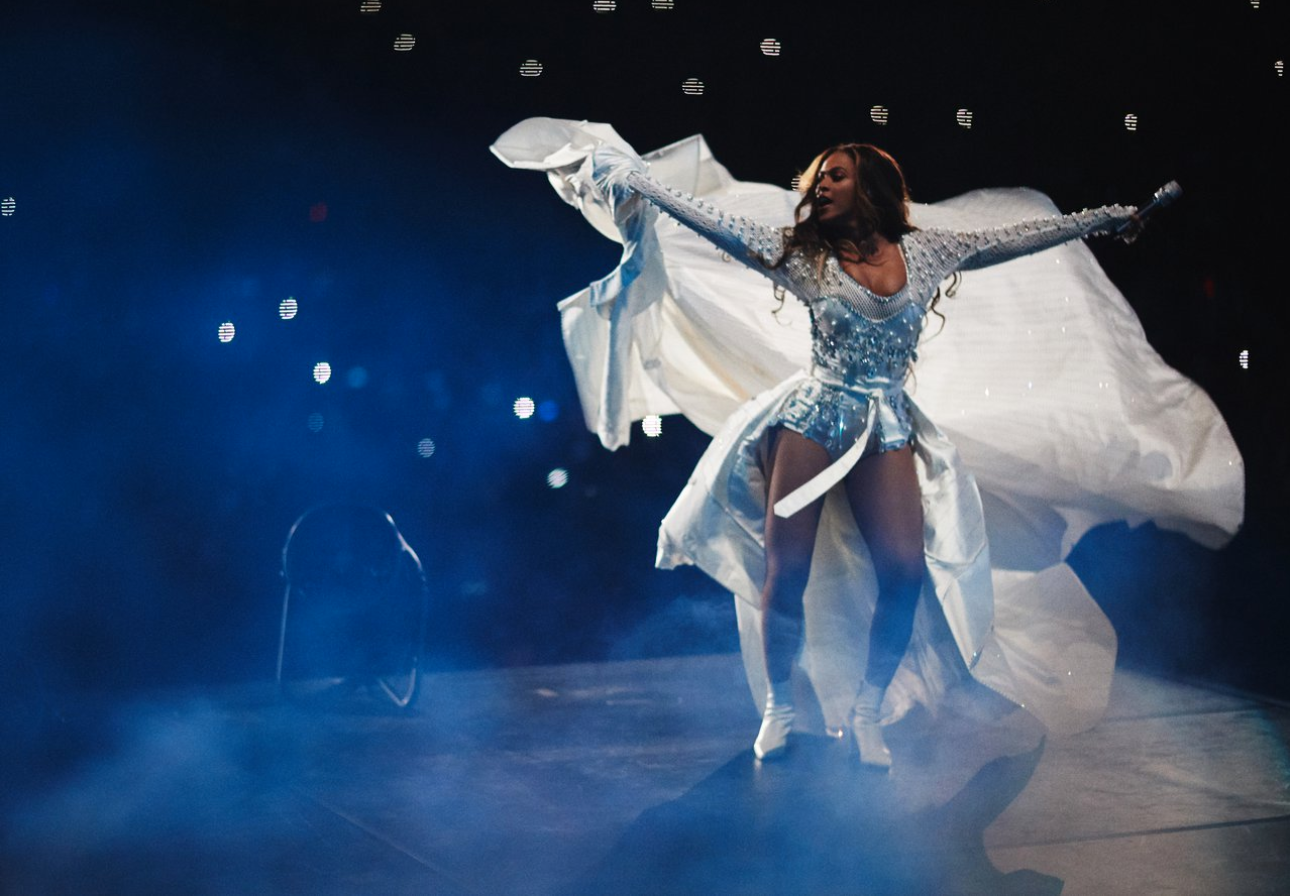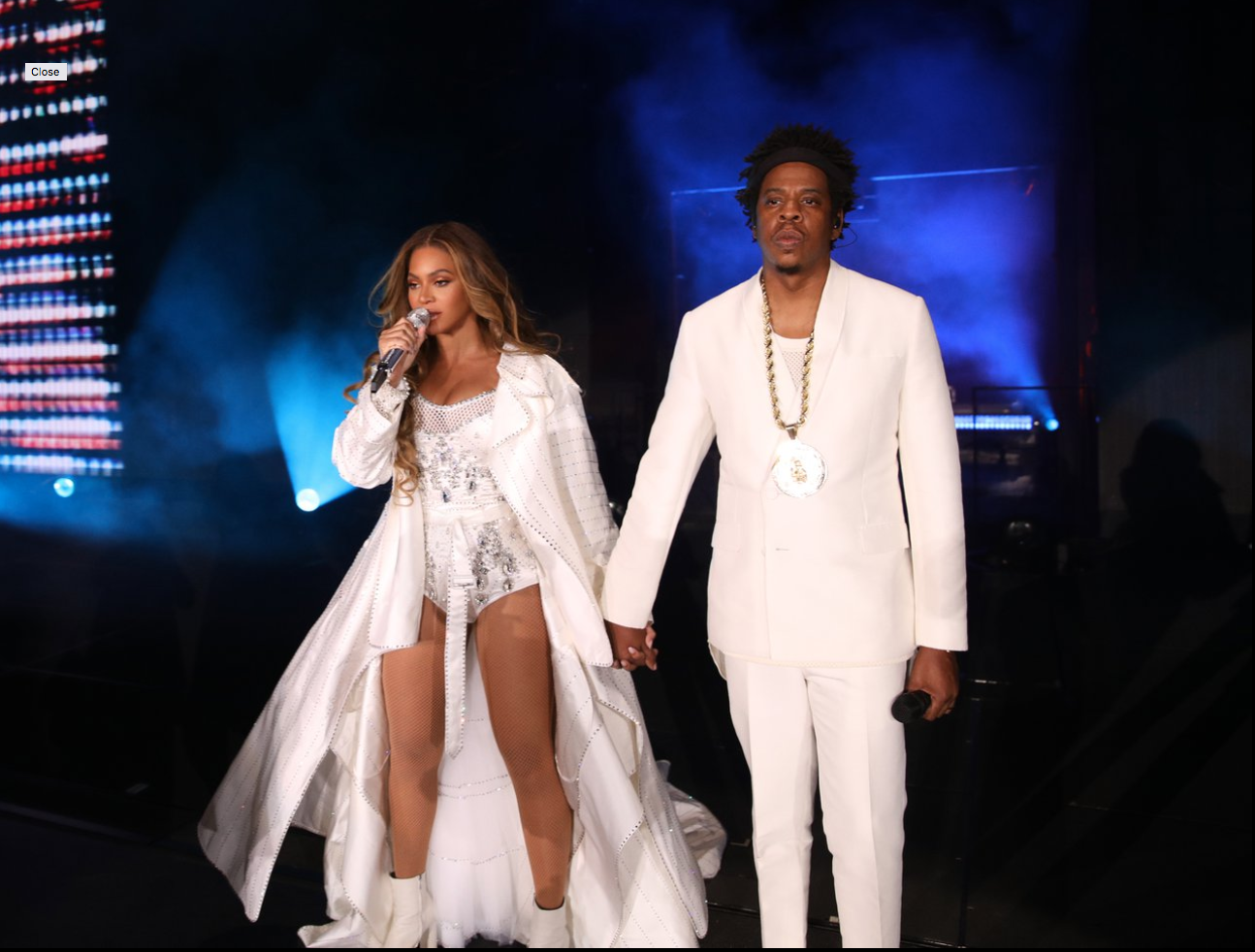 This is the second Burberry outfit Beyoncé has worn on the tour; the first was a bodysuit in the house's signature plaid, with a matching cropped trench coat and boots. The fact that Tisci,
a noted devotee of the celebrity fashion partnership, is using Beyoncé suggests he is aiming not merely for the stars but for actual nirvana. (Coincidentally, we mused last November about what might make Burberry worthy of a Beyoncé namedrop before Tisci came onboard; turns out the answer is actual Beyoncé.) Sources close to the brand told Business of Fashion today that it is aiming to position itself as a true luxury brand, similar to Gucci or Louis Vuitton. With Beyoncé on his side, Tisci looks set to do just that.
Editor's note: an earlier version of this story included photos of another ensemble from last night's show which was not designed by Burberry. It has been updated with images of the correct costume.