Image courtesy of Marc Jacobs.
Marc Jacobs's Grunge Redux: The Fashion Nerd Is the New Hypebeast
The designer is tapping into the burgeoning generation of fashion nerds and luxury collectors.
Image courtesy of Marc Jacobs.
As Business of Fashion reported this morning, confirmed shortly thereafter with an exclusive interview with the designer in the December issue of Elle, Marc Jacobs is rereleasing his legendary 1993 Grunge collection for Perry Ellis. It's totally genius.

Jacobs's decision to remake the pieces follows the pattern of similar projects such as Prada's rerelease of their Linea Rossa line,Versace's tribute collection to Gianni, and Ralph Lauren's various archive projects. It taps into the emerging generation that I see sprouting out of hypebeast culture: the fashion nerd. The chase for the "grail," first born of streetwear culture, has spread to high fashion brands like Prada, Versace, and Phoebe Philo-era Céline, with prices for some pieces from that last brand rising as much as 30% on the resale market following the designe's departure. It's hot to be brainy right now about fashion, even if you're not a primary market consumer—how else to explain that sales spike, all your friends arguing about Hedi Slimane's Celine debut at brunch, and all these '90s fashion revivals? Pieces from "iconic" moments in fashion history are becoming objects of desire, whether the fans are chronicling them on Instagram, buying the goods on secondary sites like the RealReal and Grailed, or purchasing the revival lines in stores.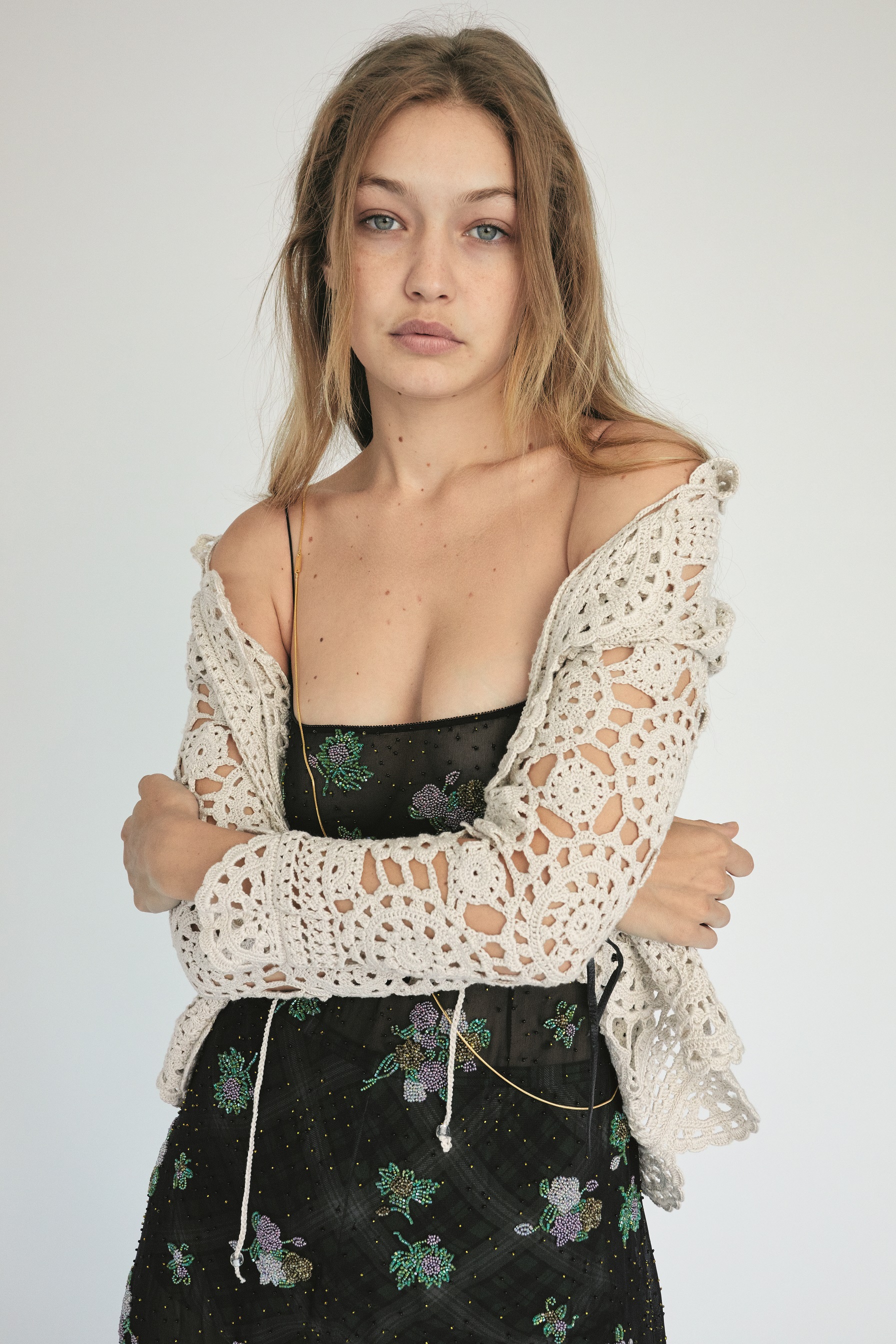 Or, as Jacobs himself did, on eBay. Elle's Kate Betts reports that, "Jacobs and his team have meticulously remade 26 looks from that infamous outing." It was roundly panned at the time—and Jacobs was fired from Perry Ellis—but, of course, it's since become one of the most celebrated collections in fashion, for plunking an energy and look anathema to corporate capitalism on the runways. Jacobs went on to shift the relationships between art, fashion, and pop culture with his role at Louis Vuitton and his namesake line. "They returned to the mills that produced the original prints and scoured eBay for the now-vintage pieces," Betts writes. "The designer had the somewhat crazy idea of reissuing his favorite collection, not to boast or be lazy, he says—he just wanted to mix things up." (That Jacobs is working with Perry Ellis, which fired him, shows how much the tide has turned on public perception of the collection since it's debut.)
Jacobs himself is a major fashion nerd, whose idea of fashion, as Betts writes, is "the fashion of Diana Vreeland and the 1960s, the days when photo shoots were like movie sets." He goes to brunch in Chanel, dressed as Coco Chanel. His past two collections seemed pulled straight from Nan Kempner's Park Avenue closet, with Fall 2018's Yves Saint Laurent-esque oversized silhouettes and Christian Lacroix puff sleeves, and Spring 2019's Bohan-era Dior ruffles and comically huge rosettes. These don't look like commercial blockbusters—and as I wrote last spring, that seems to be precisely the point. They aren't for the socialites—they're for the nerds. The gag is that now, even the socialites are nerds.
I asked Lawrence Schlossman, brand director at Grailed, whether there's been an uptick in Jacobs "vintage"—if you can even call it that after a decade or two—on the platform. "I don't have any hard data to really support [that], but anecdotally speaking, there does seem to be a bit more juice than normal on brands that would fit your description of 'fashion nerd stuff,'" he told me. Schlossman name checked Prada and Comme, as well as Hedi Slimane's Dior menswear collections and his pieces at Saint Laurent. "Though, to be fair, these are brands that have been of great interest to our community for a while now," he added. Schlossman told me he hasn't seen an uptick in Jacobs stuff in particular—but, in all likelihood, the rerelease of this collection will help establish the origin myth necessary to securing a place in the fashion nerd canon. Get out those Murakami for Vuitton bags, people, and get in line: the collection will go on sale on November 15, and is available for preorder on marcjacobs.com now.