Main corridor outside the viewing rooms at UOVO: NYC, featuring a commission from Pieter Vermeersch, Untitled (Blue 0-100%), 2014, Photo: Rodrigo Pereda
Art Storage Facilities Offer a New Model for Galleries Priced out of Chelsea
The high-tech bunkers are diversifying their role in a shifting art economy.
Main corridor outside the viewing rooms at UOVO: NYC, featuring a commission from Pieter Vermeersch, Untitled (Blue 0-100%), 2014, Photo: Rodrigo Pereda
The financial pressure on small and middle-tier galleries in Chelsea and elsewhere, accelerated by urban real estate costs and the price of participating in multiple art fairs every year, is well-documented. As far back as 2013, Jerry Saltz declared "the death of the gallery show." "The art world has become more of a virtual reality than an actual one," he wrote, "useful perhaps for conceptualizing in the abstract but otherwise illusory." Collaborative galleries, pop-ups, and virtual enterprises have all been explored as alternatives to the brick-and-mortar showroom. However, new innovations in art storage have also begun to take on a role in alleviating galleries' financial pressures.

Long Island City's UOVO: NYC, which opened in 2014, caters to an even mixture of galleries, museums, foundations, artists, collectors, and art advisors. "Galleries are gaining efficiency by allowing us to supply the complete suite of services needed," Clifford Davis, Executive Vice President of Business Development, told GARAGE recently. These services include digital inventory management, condition reporting, storage, shipping and receiving—and viewing. The largest of UOVO's viewing rooms is 1,200 square feet. "Everything can be arranged with one phone call or email to a UOVO dedicated client account manager," Davis explained—essentially outsourcing the role of the registrar.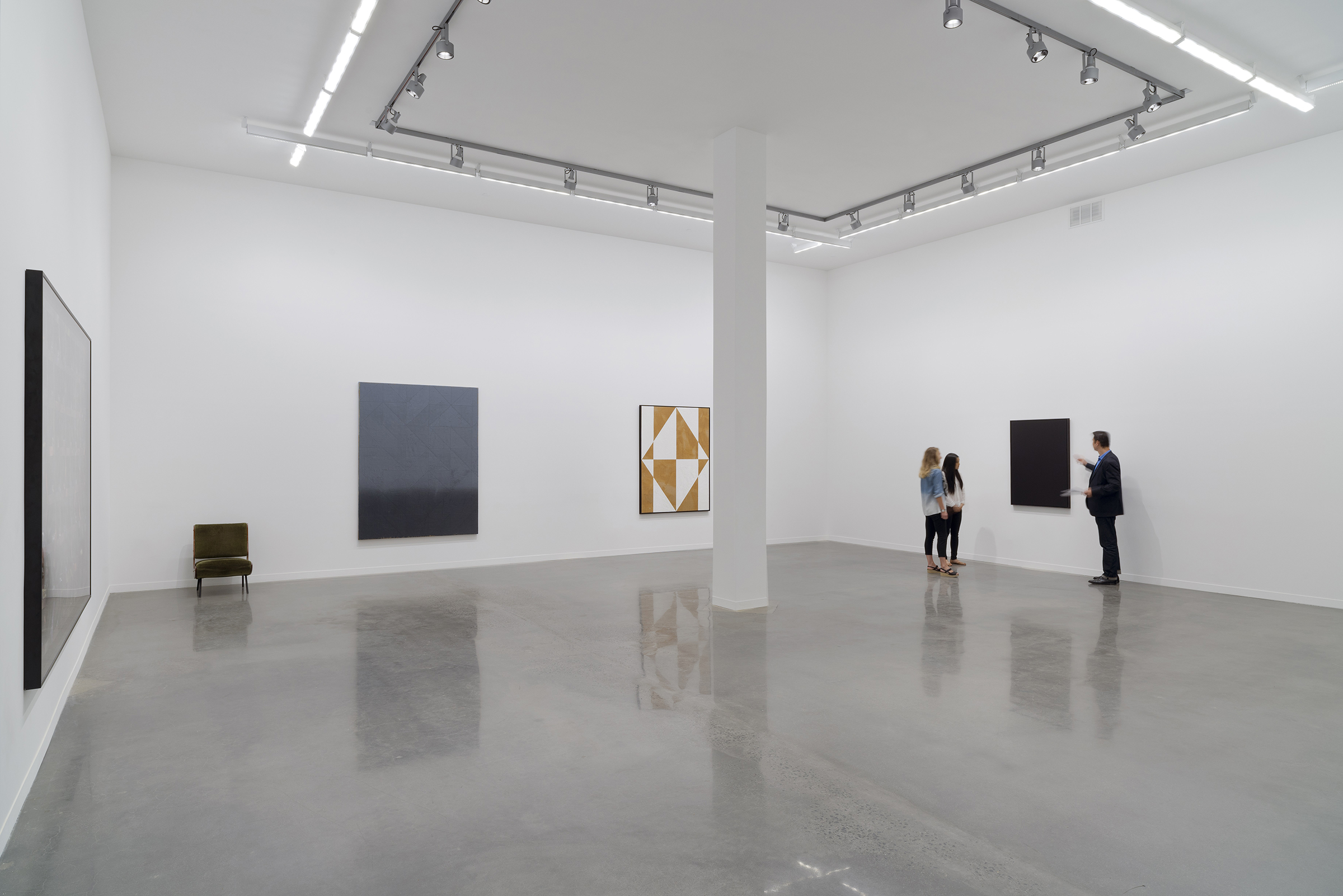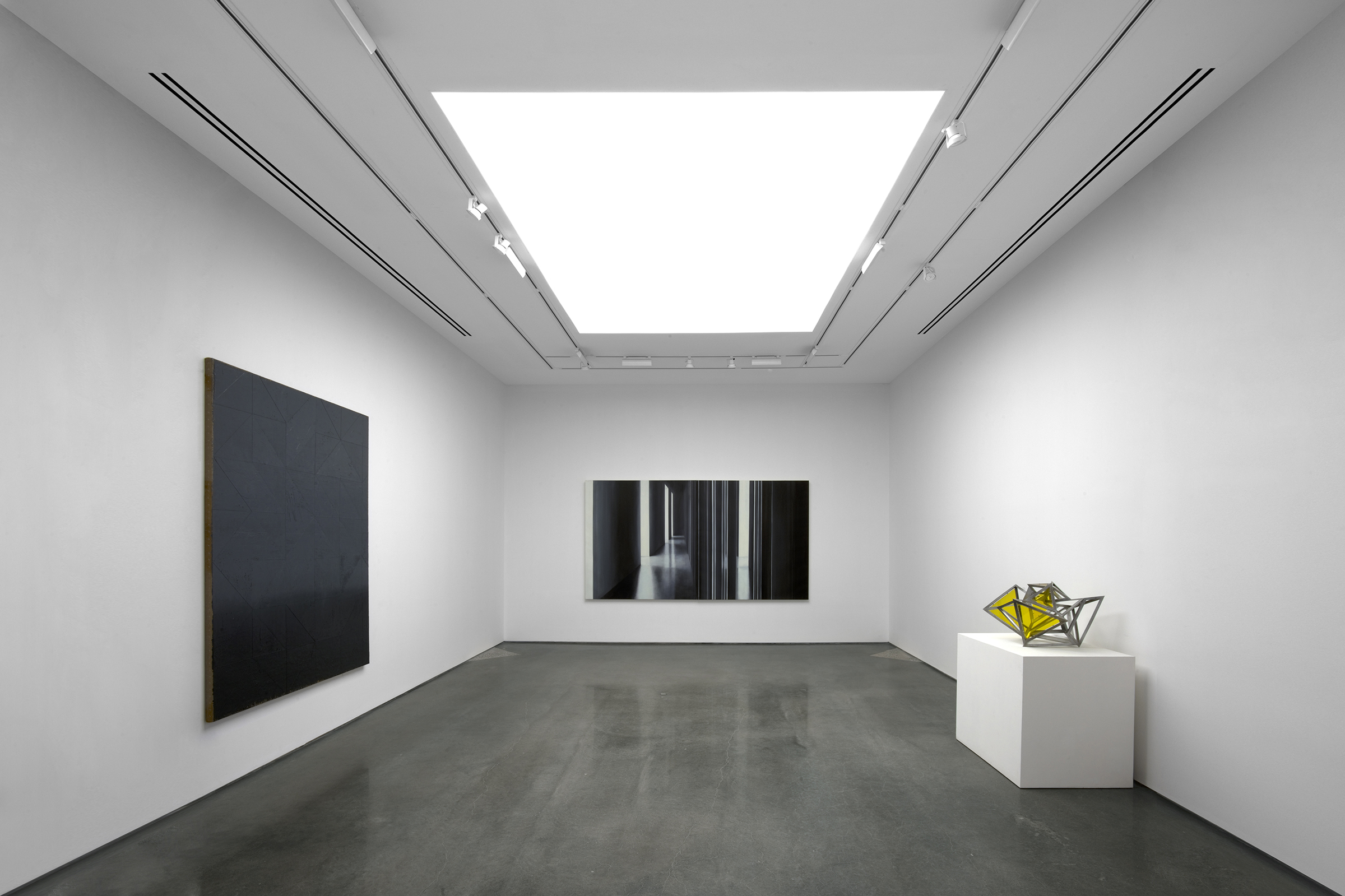 UOVO's ultra-private facility has a midcentury modern waiting area, cold brew on tap, and founder Steven Guttman's own collection on rotation in its public spaces. However, the most revolutionary of its offerings is the potential for the entire infrastructure of a gallery to exist within its walls. According to Architectural Digest, gallery Artioli Findlay now operates completely out of UOVO's facilities after its Madison Avenue rent tripled. "If there's a shift in sales volume and an increase in operating costs, galleries will take that into account," said Davis. "Think about the amount of sales that are driven now from art fairs rather than in a typical brick and mortar space." While viewing rooms are typically rented by the half-day, one client rent rented multiple viewing rooms for two weeks.
UOVO's stated goal is to provide museum-quality storage. "We are not thinking of it in terms of how galleries are operating," Davis elaborated. "We are thinking about how to provide a stress-free experience from the time clients view an artwork, to the time they decide to purchase it, to when it is installed, shipped or put into storage." That galleries like Artioli Findlay saw an opportunity in the space is a testament to the fluidity of architecture. In any building, new uses develop over time– art storage is no exception.
"Rather than giving up, dealers are redefining what it means to be a gallerist," the New York Times reported recently. With the average rent for ground-floor space in Chelsea at $120 per square foot, according to Artsy, is it any wonder that galleries want to save money by showing their art in the same place they store it?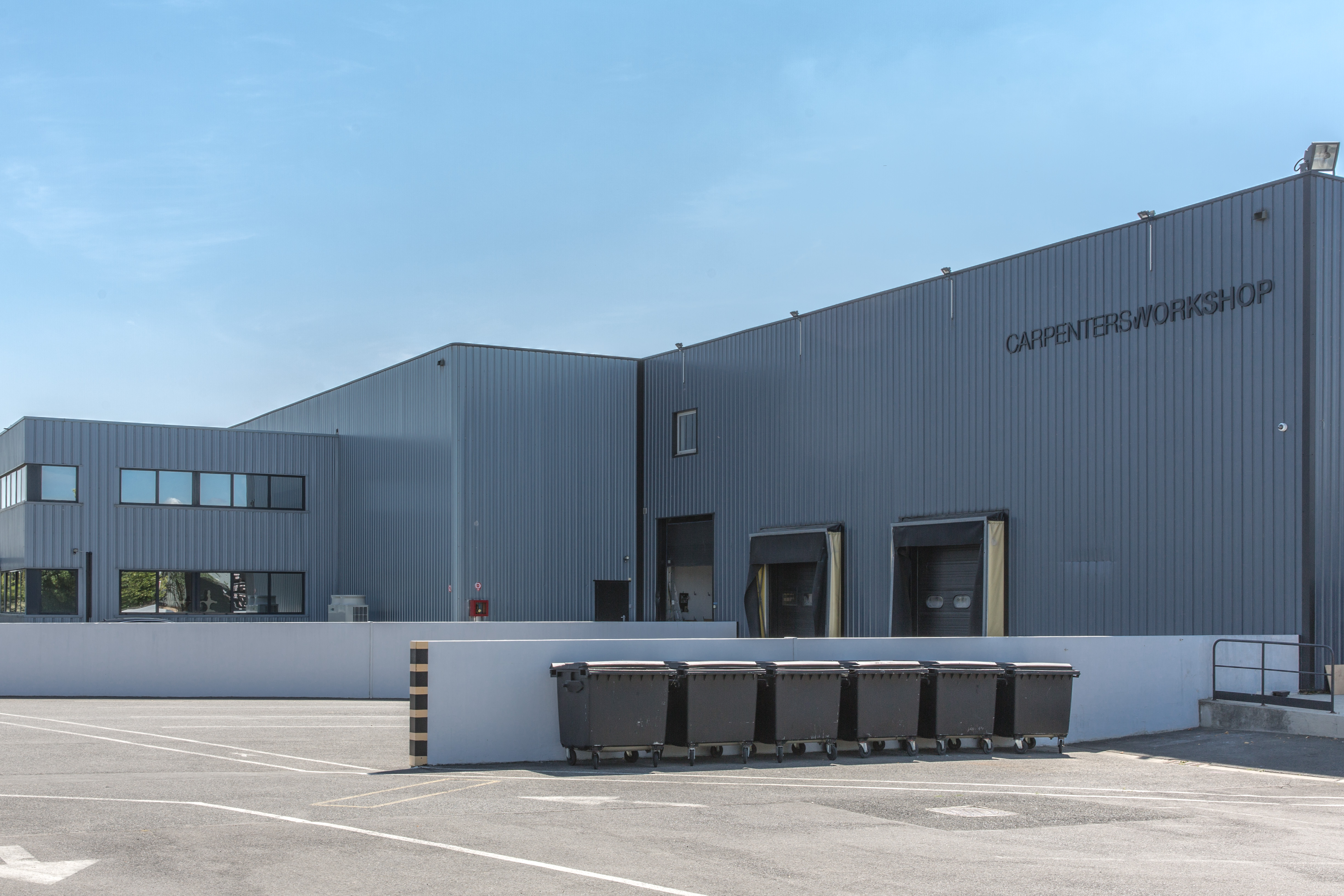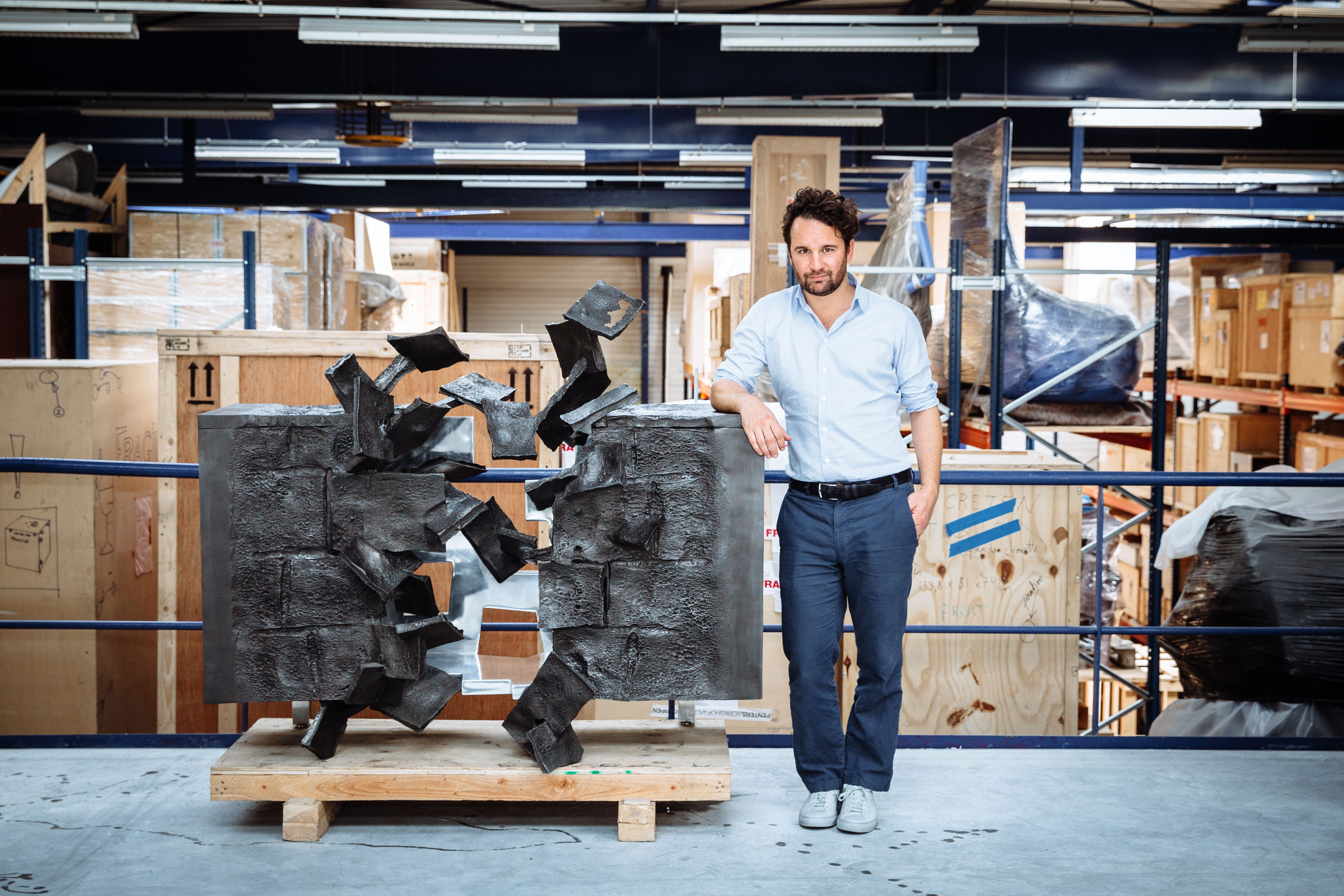 For more inspiration, art galleries can look to the example of design galleries and collections, which have always required adaptable storage. At Carpenters Workshop | Roissy, the international Carpenters Workshop Gallery (CWG) has created a space for production, research, storage, and the rare show. "We are a very specific gallery living between art and design," explained cofounder Julien Lombrail. "On each piece we have an average fifty stages in production, and we have more than twenty people involved. Imagine if you have to do that with different suppliers located in different places?" By purchasing a facility outside Paris suited to its specific needs, CWG was able to integrate production as well as to offer special clientele a view to their craftsmanship. Oh, and it's easier to get to the airport.

"We have our own trucks because we know we can rely on our guys," said Lombrail. "The price by square foot is not even comparable [to Paris] and we now own all our lifting equipment. You can lift a one-ton piece in two minutes with one guy." CWG hopes to eventually replicate this model in New York, where they currently have a gallery on the Upper East Side. "Maybe it won't be as big as Roissy because New York is very expensive, but yes we would like to repeat this model and become an even bigger destination." CWG has only held one show at Roissy so far: a celebration of the gallery's 10th anniversary.
On the museum side, the public benefits from the notion that art storage can be permeable. As Quartz notes, "The largest museums typically display about 5% of their collection at any time." However, visible storage—a feature of The Met since the 1980s—is built in to the Broad in LA, where architects Diller Scofidio + Renfro built windows into the vault where art is kept. At Vitra Design Museum in Weil am Rhein, Germany, the museum has been able to display 15% of their collection since opening their Schaudepot facility in 2016. In the basement, "visitors can look through four huge windows into the non-public part of the storage. Here they see further pieces, sorted by four main themes: Scandinavian Design, Italian, the Eames prototype collection, and the Lighting collection," director Mateo Kries told GARAGE. "Our holdings include much more than just Vitra pieces, they cover objects of the past two hundred years of design history."
It's important to consider what would be lost should the two alternate gallery models detailed here be widely adopted. Private viewings can only cater to a select number of clients, and neither UOVO nor Carpenters Workshop | Roissy are public spaces. That said, gallery foot traffic is a self-selecting group—and what use is a bankrupt gallery to the public? A shift away from the traditional gallery show, when a larger proportion of sales are being made at art fairs, frees galleries up to engage in public partnerships and installations. And with the VR gallery just around the corner, we'll need that incentive to leave our living rooms.
Tagged: