Stella McCartney Spotlights Fiber Artist Sheila Hicks on the Paris Runway
Who needs real fur when you have fabric?
Sustainability was the name of the game at Stella McCartney's Paris Fashion Week show on Sunday, with the vegan-friendly designer—whose credo is "no leather, no fur, no skins, no feathers"—opting to showcase the all-natural woven designs of American "fiber artist" Sheila Hicks.
Hicks is 85, but the accessories—or "wearable works of art"—that she created for the Stella McCartney show are 100% au courant, standing out from McCartney's upcycled designs just enough to be noticed, but not enough to overwhelm. (It's easy to imagine an off-duty Hadid sister cinching her waist with one of Hicks's colorful woven belts, or insouciantly hanging her Juul off one of her loopy necklaces.)
While the show itself was an ode to the Northern soul music and dance movement of late-1960s Northern England, Hicks's organic, free-flowing shapes invoked the natural world that eco-friendly designers like Stella McCartney are fighting to protect. Hicks's style of weaving is derived from indigenous practices observed in Mexico, Morocco, and more, tying the accessories and the show itself into a global tradition.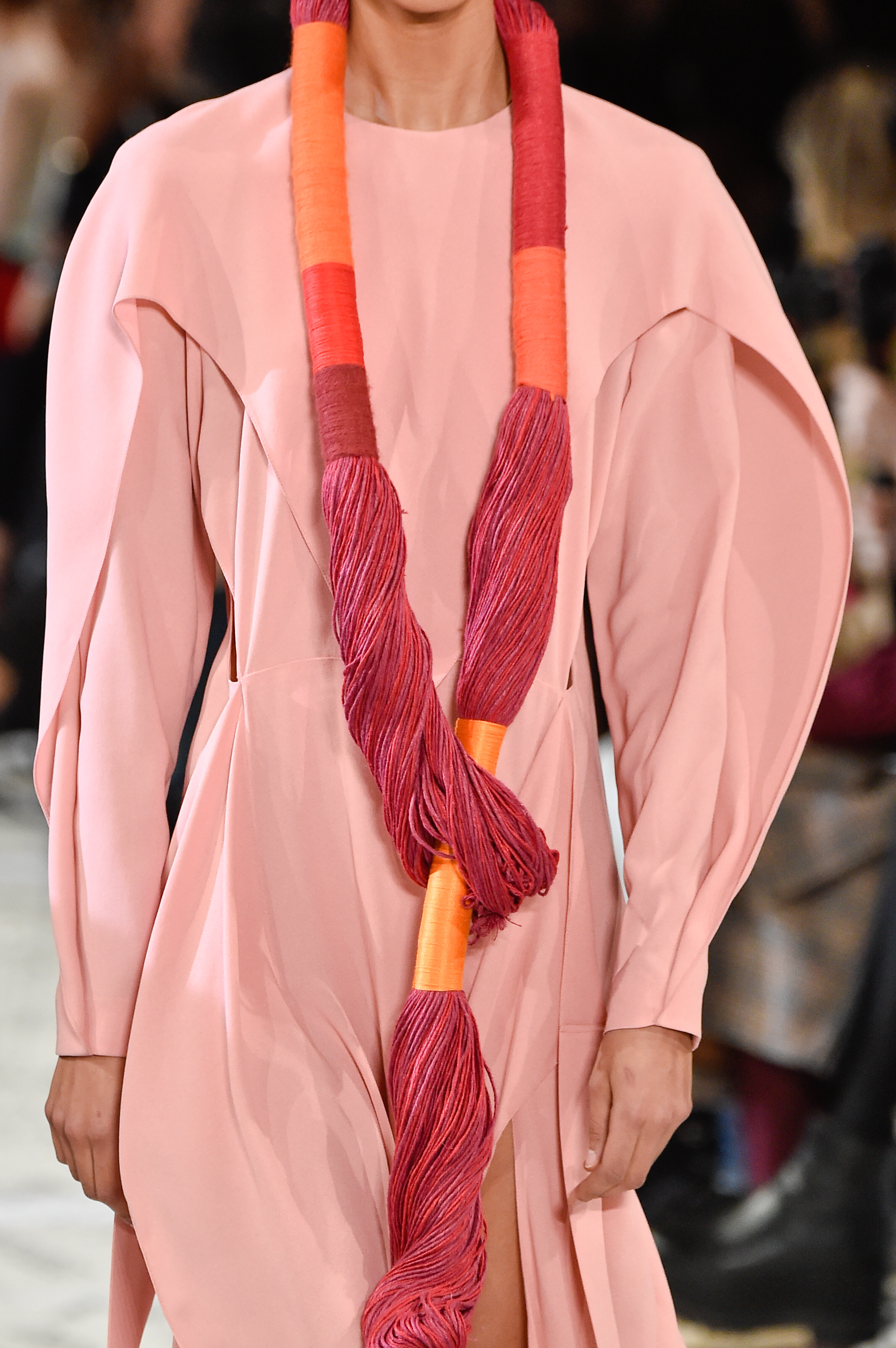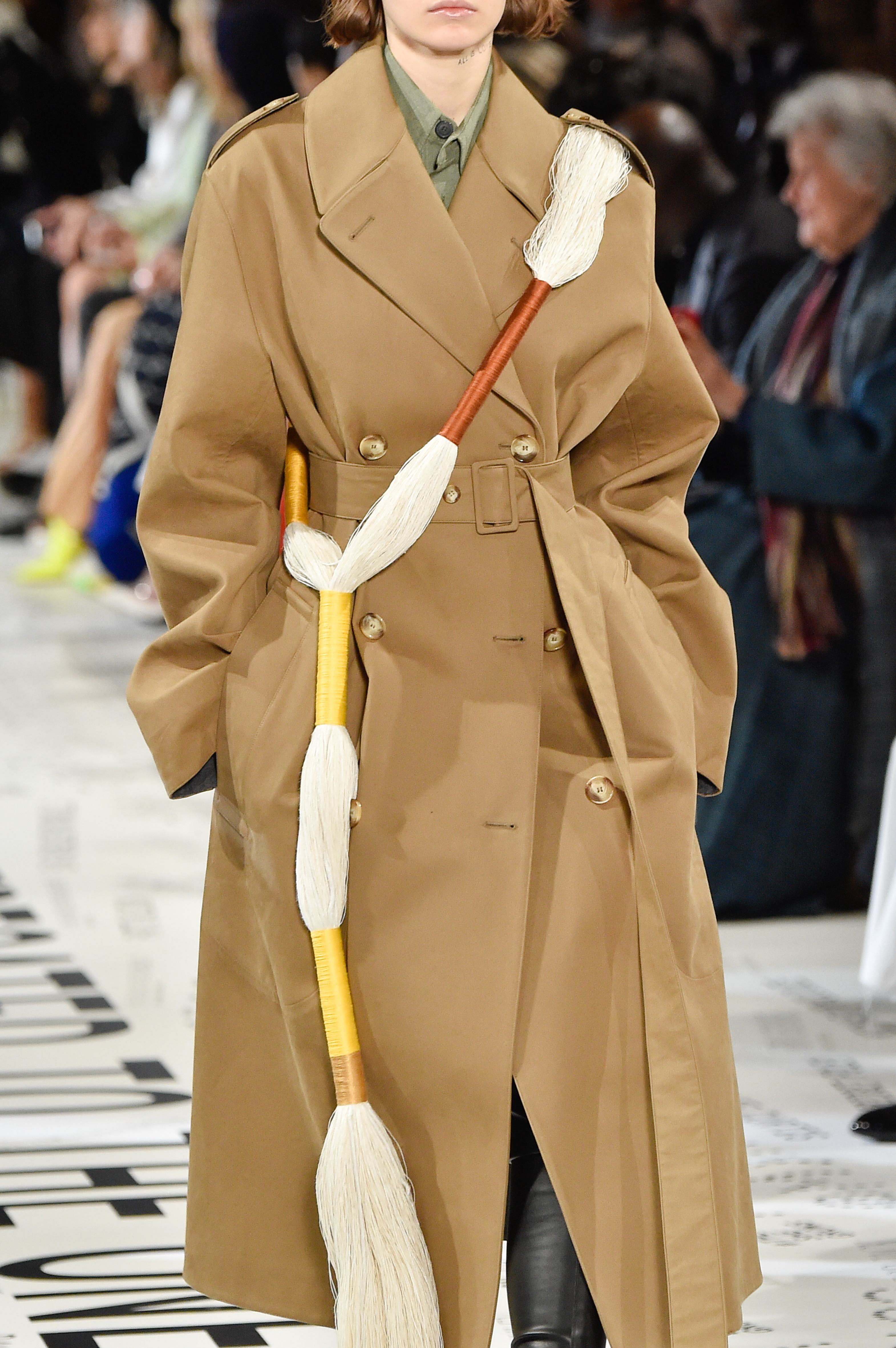 Hicks has been making art for over five decades, putting together what she calls "minimes"—or woven sketches—incorporating found objects into fabric. According to the Globe and Mail, Hicks is even known to travel with a small loom, which she describes as "a rack with nails on it." Now that's commitment!