Ad Hoc, Huixcolotla Console, 2016. Courtesy of ammann//gallery
The 6 Most Amazing Objects at The Salon Art + Design
The 2017 edition of The Salon Art + Design is stuffed with treasures ancient and modern, flashy and restrained. Here are our top picks.
Ad Hoc, Huixcolotla Console, 2016. Courtesy of ammann//gallery
The Salon Art + Design—the annual high-end decorative art and design fair—returns to the Park Avenue Armory today. Evergreen classics (Charlotte Perriand, Josef Hoffman, the odd Calder mobile) share booth space with the sort of pieces snapped up by the interior designers of the well-to-do to match the rugs. Fairs like this can tend toward the indulgent: furniture for homes empty most of the year, lots of mirrored surfaces and bronze legs, and chairs that no one actually sits in. Among these trophy designs however, are a handful of thoughtfully scaled, genuinely livable pieces that are at once the results of the thought experiments every designer should participate in and lessons in an evolving kind of sensitive domesticity. A handful of highlights follow.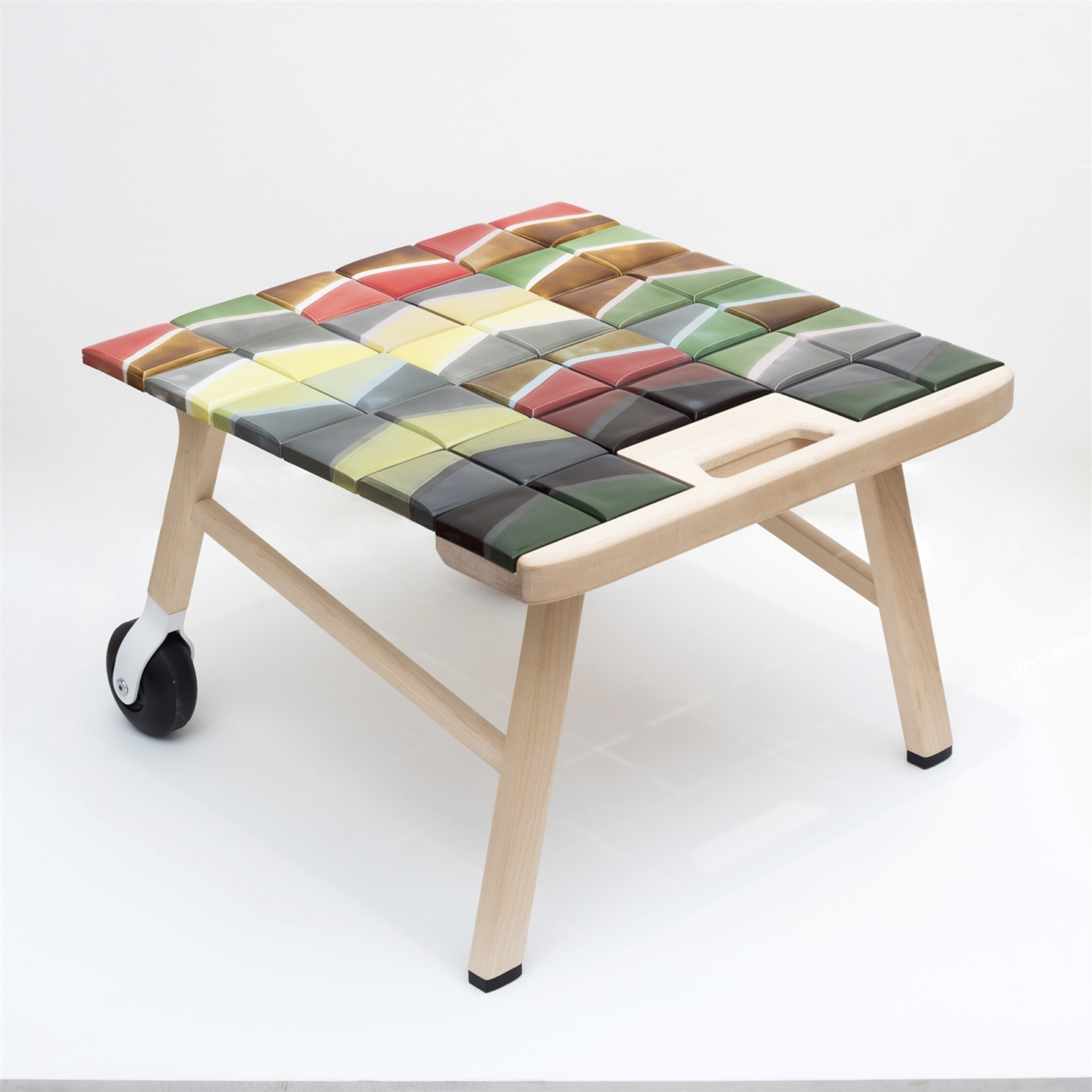 The familiar and prolific Hella Jongerius shows the cheerful new Tile Table (2017) at Galerie kreo. A result of her continued experiments with color, it is side-table sized with wheels on one end like a wheelbarrow. Like much of Jongerius's work, Tile Table succeeds at being not too precious and truly practical, while the unusual layered glazes of the surface are playful and pretty enough to eat. The highlight at kreo, however, is a floor lamp by Studio Wieki Somers—one of a series inspired by the Seven Samurai, each with different characteristics. Rei (La Bonne Action) (2013) comprises three delicate rice paper disks, each with a white gold leaf circle in the center and red embroidered edges. The attention to detail—down to the cabling and the lamp base—are exquisite.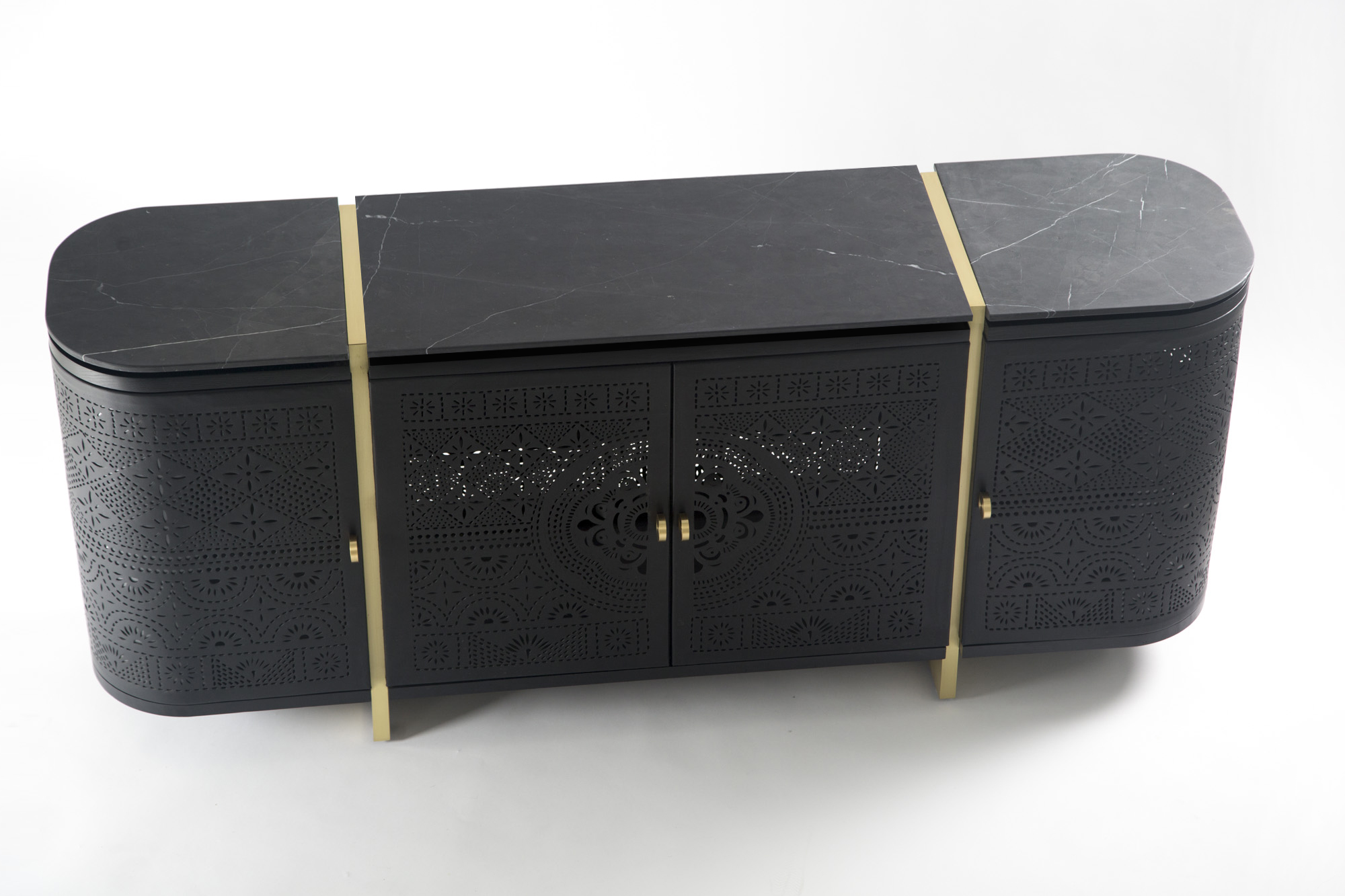 The Mexican design house Ad Hoc is introduced to the fair by the superb Cologne-based architecture and design gallery Gabrielle Ammann. While it would be nice to see some work from Ad Hoc's more accessible Mesas Antelmo or Pirinola lines, with their oddly combined turned-wood legs, the alluring marble-topped Huixcolotla console is an opulent piece of furniture that never crosses the line into vulgarity and that could genuinely be lived with. Somehow, an object that could be interpreted as either fragile (it's wrapped in punched leather resembling papel picado) or monolithic (it is entirely black) comes across as soft and familiar. It is one of the best pieces here.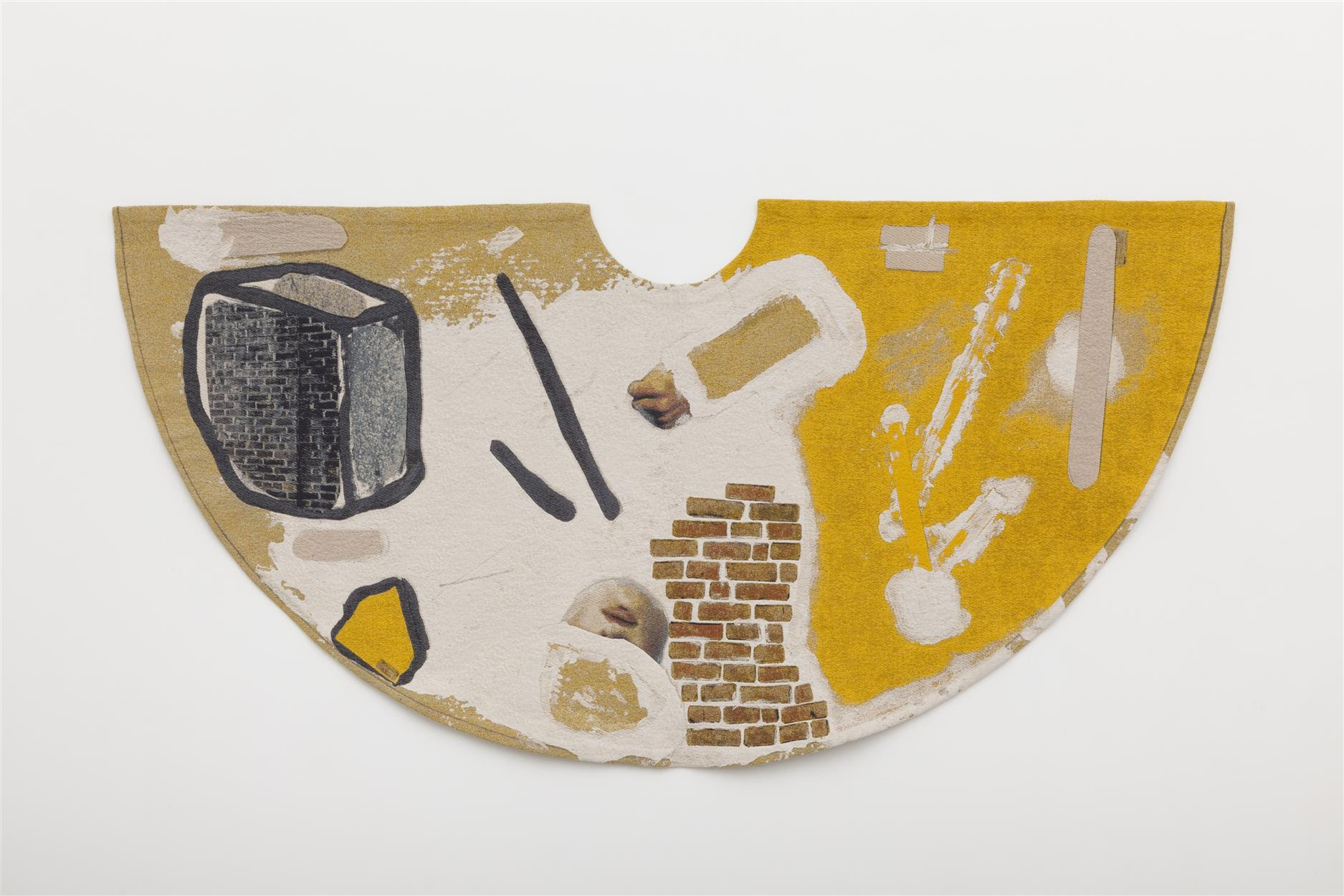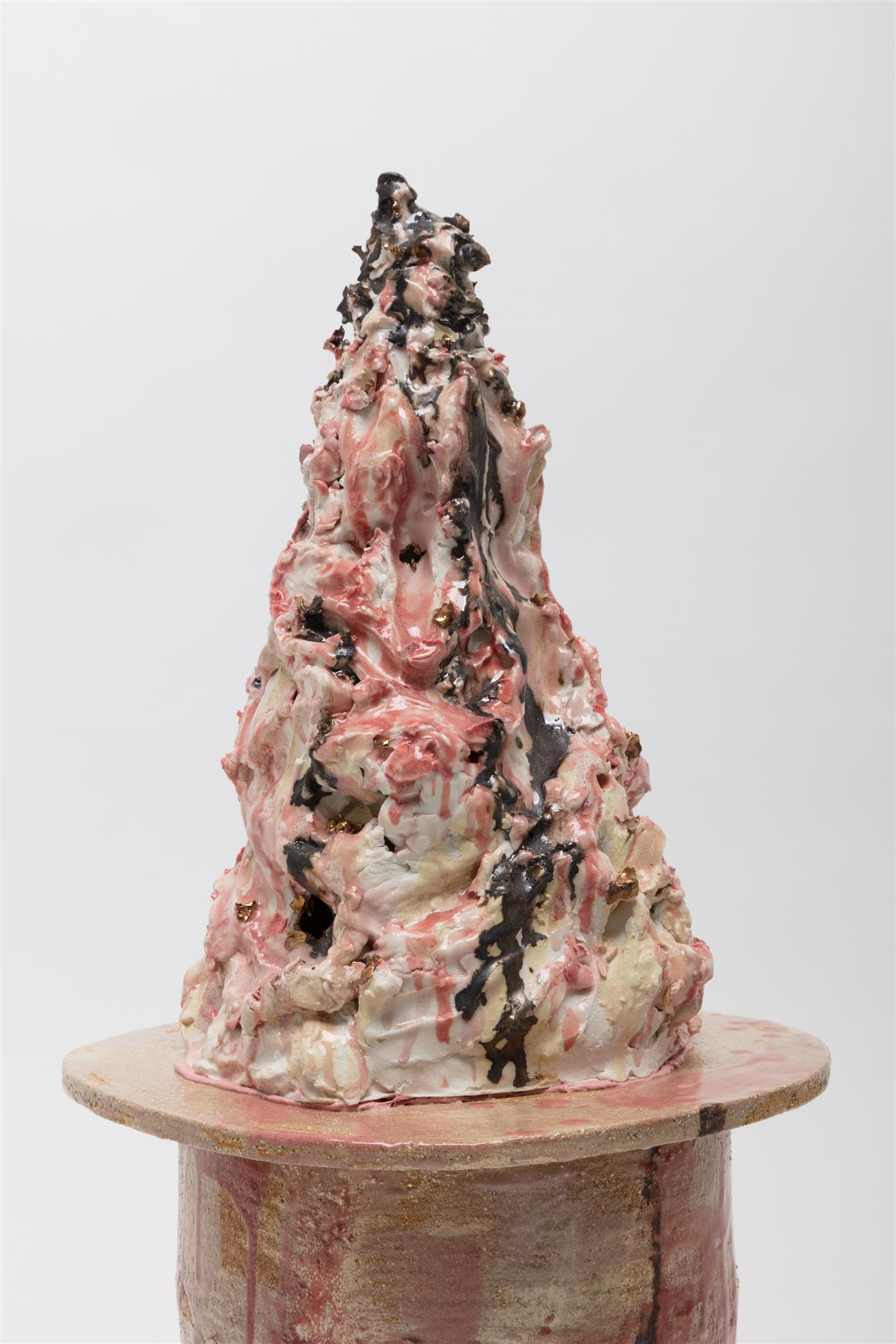 Friedman Benda used its commanding, front-of-house stand to highlight some earthy new work by Faye Toogood, who's become known for her abstract—yet utterly usable and very desirable—stools of cast bronze or crystal. Here, two almost-naïve tapestries take pride of place, alongside a set of bewitching drippy ceramic pieces she calls "family busts." Having collaborated with Opening Ceremony and created installations for Kenzo and Hermés, Toogood is highly touted in the UK already and is poised to be embraced stateside for her warm, generous work.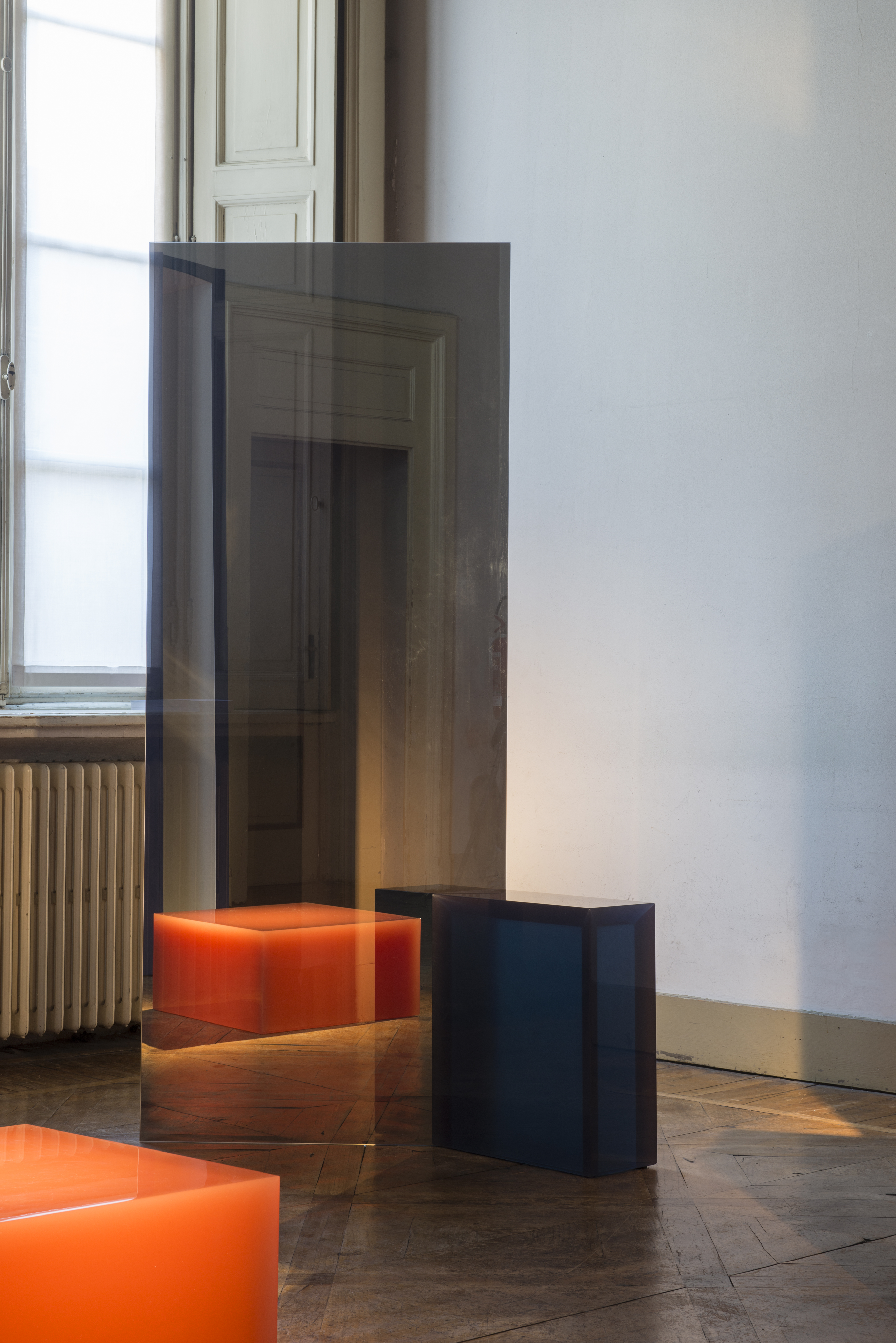 Etage Projects from Copenhagen commissioned Dutch designer Sabine Marcelis for the mirrors supported by resin blocks on display (DEUX, 2017). These are nothing less than sculpture. In muted candy tones, they are reminiscent of her other resin work (especially her recent "Equals" chairs), but are more reserved—a little darker somehow, despite their reflective quality (they are made of one-way mirror glass, "like in interrogation rooms," I was told at the booth). No one working in resin today can deny the importance and influence of De Wain Valentine and Doug Alexander, who were represented by a piece each the Vivian Horan booth. Valentines's fuchsia diamond-shaped wall piece isn't as refined as his leaning slabs from the '70s, or the cloudy Alexander cube on display beside it, but it was unlike anything else at the fair and any recognition of Valentine is deserved.

The David Gates secretary at Sarah Myerscough (Cabinet 1, 2017, made with enamelist Helen Carnac) is influenced by rural and industrial architectural forms and manifested with a smattering of woodworking and joinery methods. It's a mesmeric combination of hunting blind, china cabinet, desk, and nesting box, and best seen in the round to appreciate the myriad detail. I would have liked to see more.

Finally, Patrick Parrish's booth came equipped for lighter pockets and daintier homes. Successor to his father's brass foundry, Carl Auböck made small objects: key rings, bells, trays, paperweights, objets, corkscrews, and bookends in the shape of hands, feet, ducks, horns, and fish. Loosely and playfully staged on a table, the booth was approachable and lighthearted and made for great viewing. Unlike anything else at The Salon, it provides some much needed relief from the headier, heavier, and haute offerings elsewhere.
The Salon Art + Design is on view at the Park Avenue Armory, New York, through November 13.