Coen Lamont in the Fall 2019 MSGM collection.
Made to Move: M1992 and MSGM Rev Their Engines in Milan
"It's a little bit creepy and a little bit tacky."
Coen Lamont in the Fall 2019 MSGM collection.
M1992's Dorian Stefano Tarantini is something of a Euro-pop culture wizard. He was once the creative director of Plastic, the legendary, if sometimes scandalous, Milanese nightclub. (The man is like a walking Soundcloud—he knows a shitload about music.)
But, it turns out, he's also got a keen eye for weaving a distinctly Italian fashion savvy into a grungy-clubby, palatable wardrobe that looks at once go-go-throwback... and right of the moment. He started his label M1992 (born as Malibu 1992; later shortened) a few years ago, and for Fall, he took his Milanese DNA and grafted it on helices of Britishisms.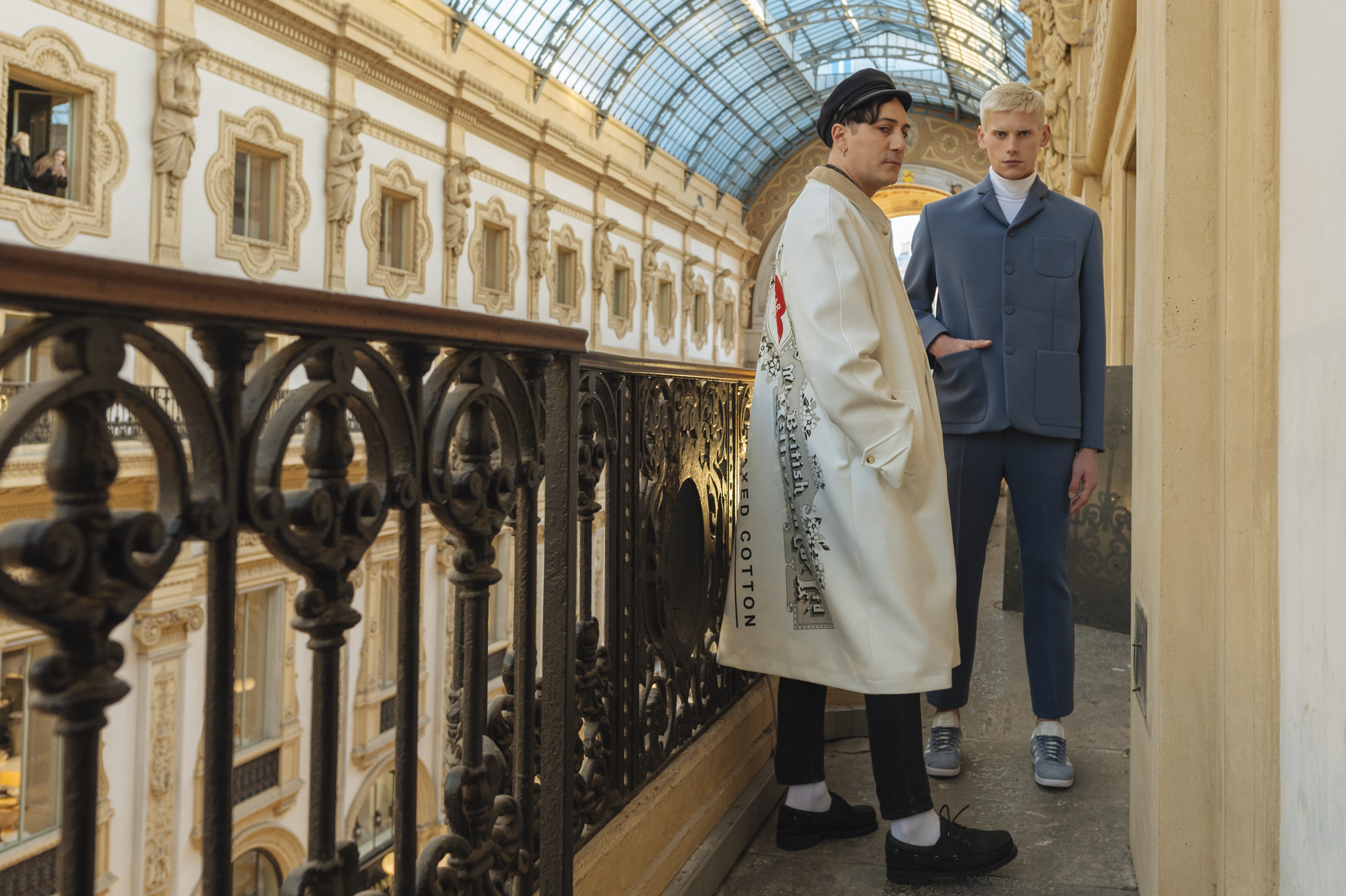 Tarantini held his runway show in a ballroom at the Hotel de Principe. A fashion show had not taken place at this hotel in quite some time. Like, since the eighties. It made a lot of sense; this designer has a way of not necessarily hanging onto the ghosts of revelers past, but certainly acknowledging them—the dusty, laden air of the room served as a sort of nectar that fueled a lineup expounding further upon the designer's history. He mentioned trips in his youth to London, and bands like Oasis and Jamiroquai, as inspiration. Geometrically-printed crop-tops, vegan leather pieces, boxy suits, and a graphic of stock imagery of a council flat synthesized his flashback.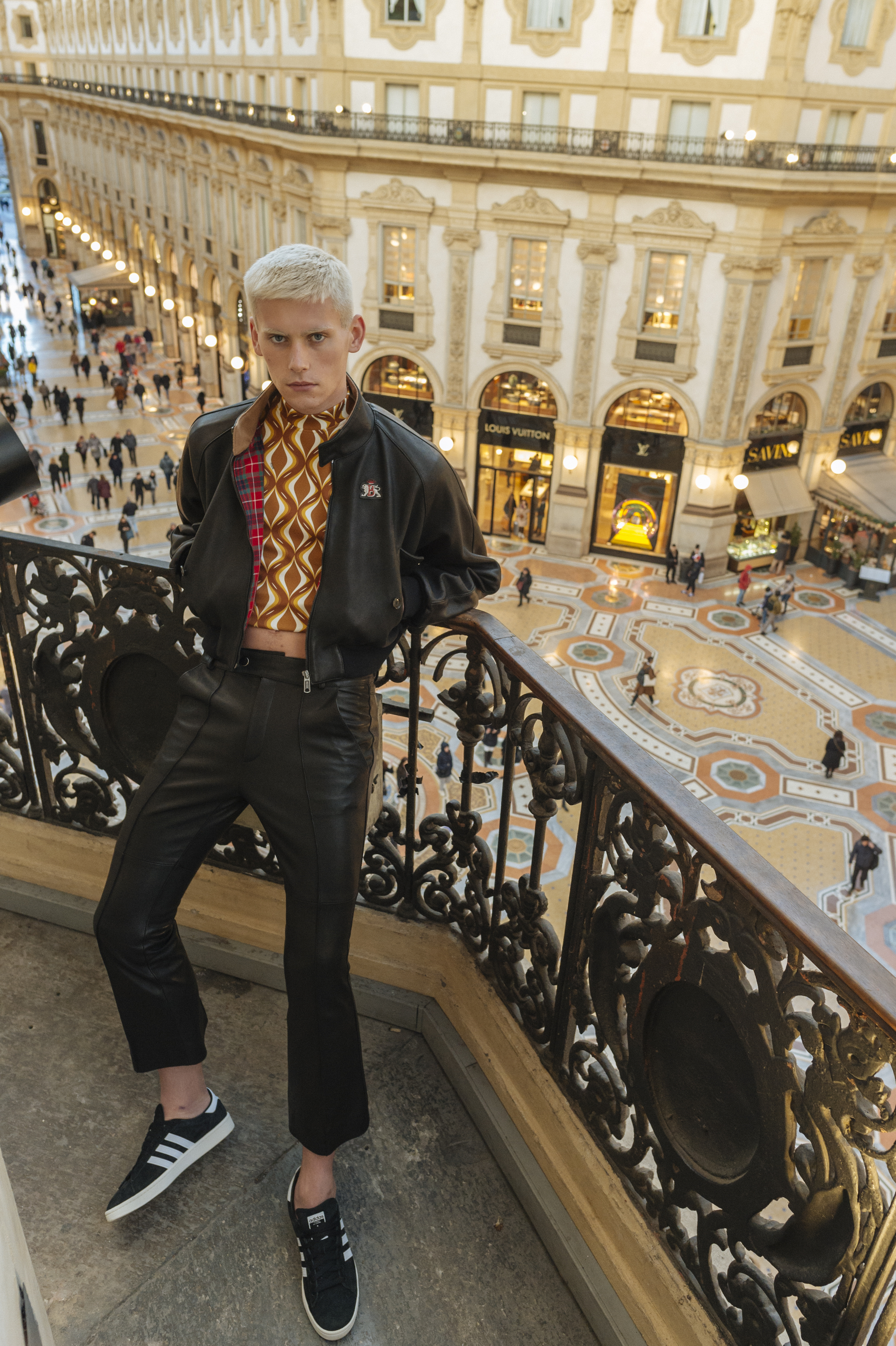 "It's English pomp, seen through Italian eyes… and a contemporary take on sixties modernism and British music culture from the nineties." (Remember Jamiroquai's music video for "Virtual Insanity," with the moving floor and furniture? This writer tried to recreate that as best he could when he was younger, and ended up getting screamed at for fucking up the living room.) Tarantini sounded off: "It's a little bit creepy and a little bit tacky." M1992 has picked up—and continues to garner—a neo-nostalgic speed.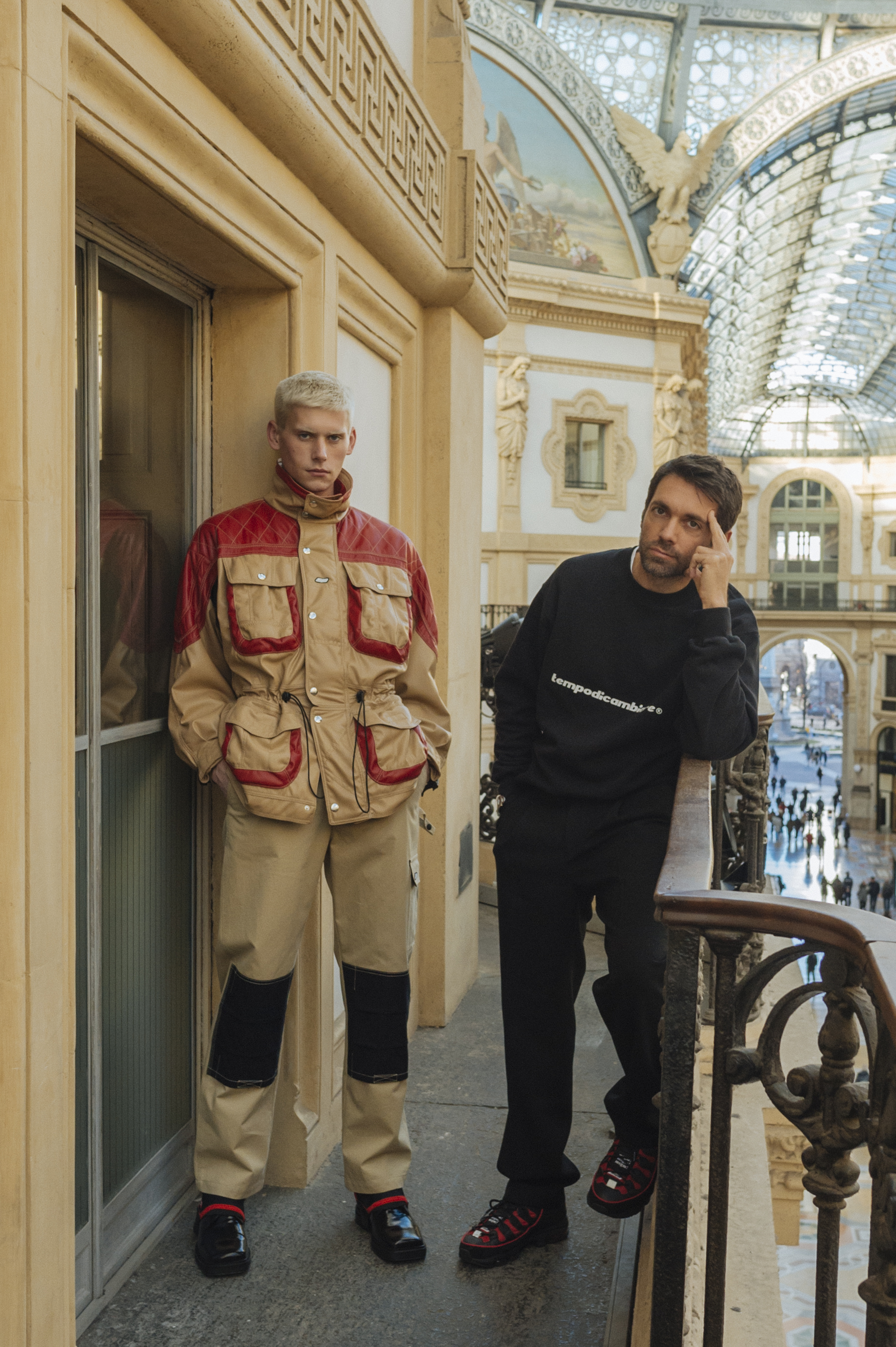 Speaking of speed, MSGM's Massimo Giorgetti is racing along in a different lane. The invitations for his Fall show were baseball caps that read "Turbo"; a jumper was knit to depict both speedometers and the phrase "More Speed." Giorgetti also included flame-licked pants, an all-over print of car exhaust, breakaway parkas in bright colors (like neon tangerine… which is a very satisfying color just to consider), and outerwear and trousers cut with the sort of bagginess one might see on the pit-crew uniforms at a Nascar event. MSGM is sportier and lighter in tone, but Giorgetti went for Mach propulsion as a sly commentary on the brisk pace of culture, these days. "I started with racing culture elements and corrupted them with a post-punk, nineties vibe," he said. "At the end of the day, the collection interprets the concept of 'speed' in a contemporary language. The world is moving very fast at the moment, but is this really a good thing for us?"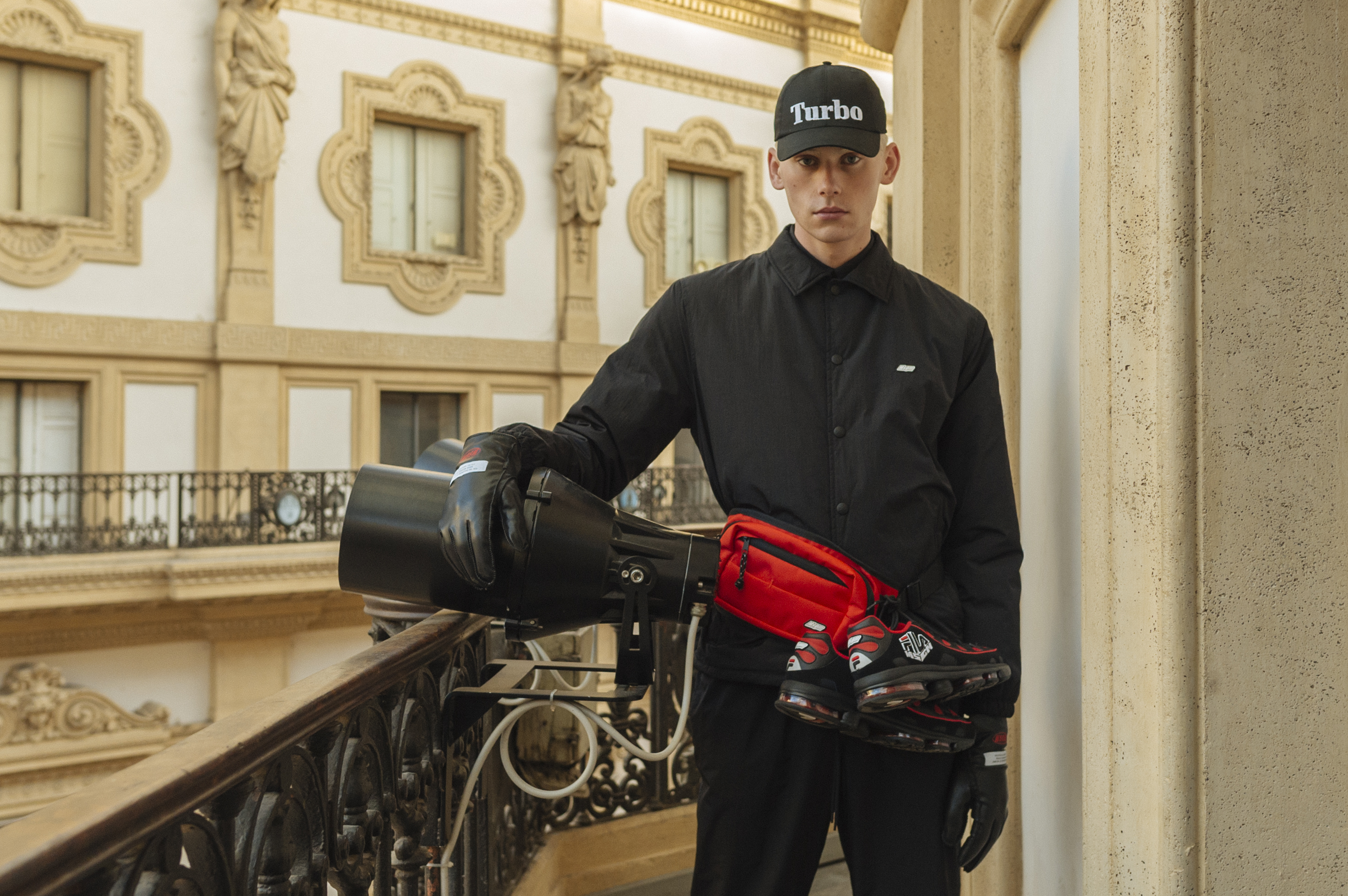 Credits: Model: Coen Lamont at D'Management Group; Location: Ristorante Cracco at the Galleria Vittorio Emanuele II, Milano; Special thanks to Karla Otto