Photograph courtesy of Sotheby's.
Sotheby'​s To Auction Complete Archive of Supreme Decks
The auction house is selling the only complete archive in private hands, in an online sale launching today.
Photograph courtesy of Sotheby's.
The current generation of Supreme buyers and resellers are some of the fashion industry's most discerning customers, having grown up demanding multi-factor authentication on platforms like Grailed for items as (seemingly) slight as $2 boxes of box logo Luden's Throat Drops: Is there a photo of the sealed box, from every angle, beside a sheet of printer paper with your handle scrawled on it? Is there a photo of the receipt? Positive feedback? Not an overseas seller? Is it priced high enough to assure me there's a viable market for it when I eventually resell it, but low enough this auction wasn't just set up to launder money between a Russian oligarch and a Saudi prince? Does my $5.99 bid guarantee the bag and sticker too? You can see how conspiracy theories about the veracity of Da Vinci's "Salvator Mundi"—and its role #Russiagate—start to emerge. With auction houses increasingly moving into the business of selling streetwear, it's time for heritage houses to attract a new audience with a name they can trust.
Enter StockX, the Detroit-based unimpeachable authenticator of grails, and self-proclaimed "Stock Market of Things," which has authenticated the stock of Sotheby's first Supreme sale: an online sale of collector Ryan Fuller's complete 248-piece archive of skateboard decks, which was shown last month at Los Angeles' Jason Vass gallery. The legendary auction house-cum-online reseller of exceptional objects (which sold Jean-Michel Basquiat's Untitled (1982) for $110 million last fall—without StockX verification!), announces the sale today, which opens for bidding today and runs through January 25th.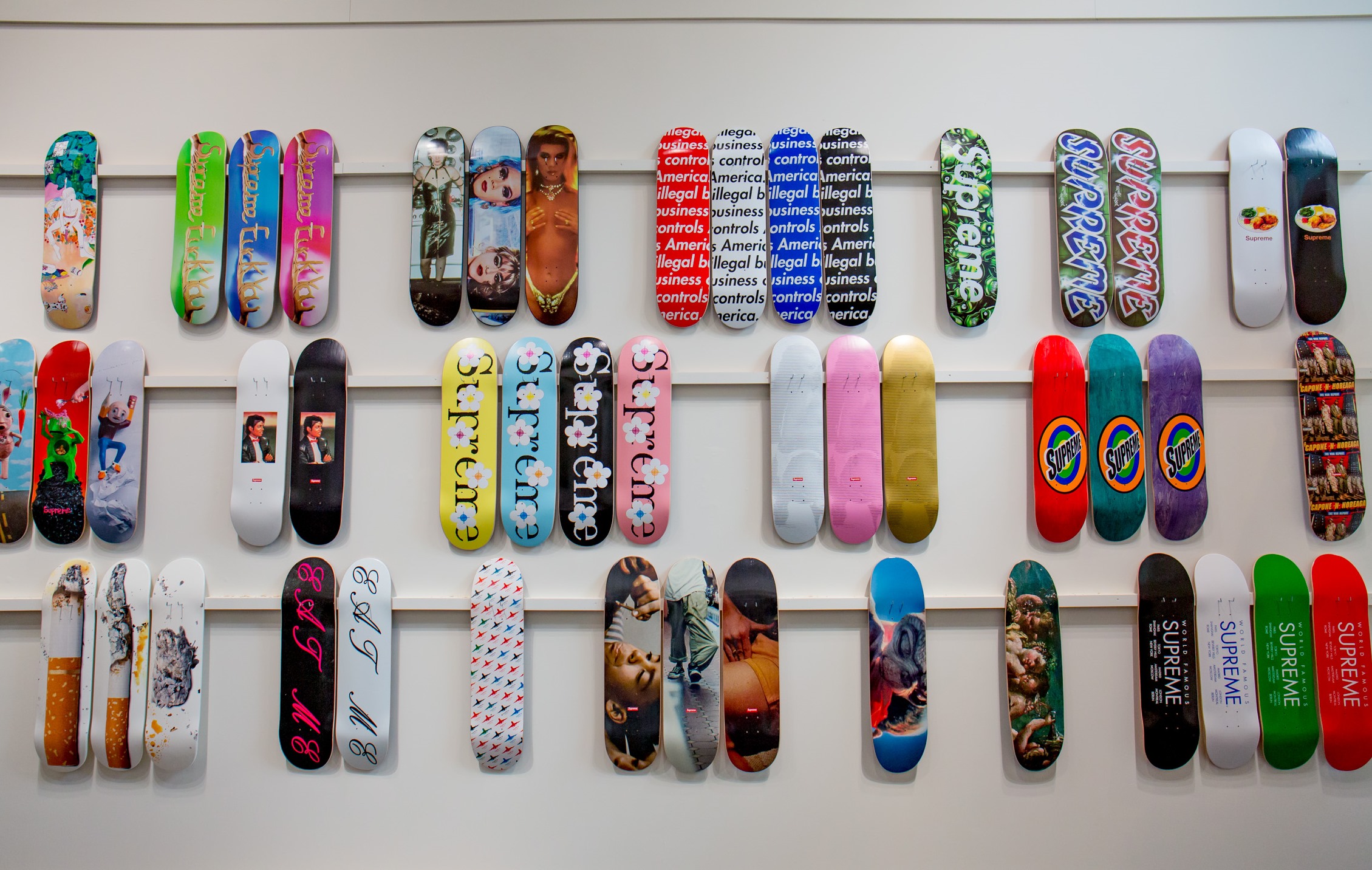 Through that date, the 7th floor galleries at Sotheby's New York will display all Fuller's boards in chronological order, from Supreme's priceless first copyright box logo decks, produced in 1998; to a coveted Japan-only release featuring a front-and-center Da Vinci Christ figure of impeccable provenance; through last month's Marvin Gaye drop, which is currently trading at $54, or 25% below retail, on StockX. Sotheby's is offering the collection as a single lot, with an estimate of $800,000-1,200,000.
This is not the first time Sotheby's has auctioned skateboards. Two lots of Supreme decks, collaborations with George Condo and Damien Hirst, were included in the auction house's 2013 contemporary art sales, selling for thousands of dollars below estimate. But a series of KAWS multiples and paintings, sold last year in Hong Kong for up to 10x over estimate, gave the auction house new confidence in the marketplace, as did Sotheby's recent sales of original works by Supreme collaborators including Marilyn Minter, Damien Hirst, and Robert Longo.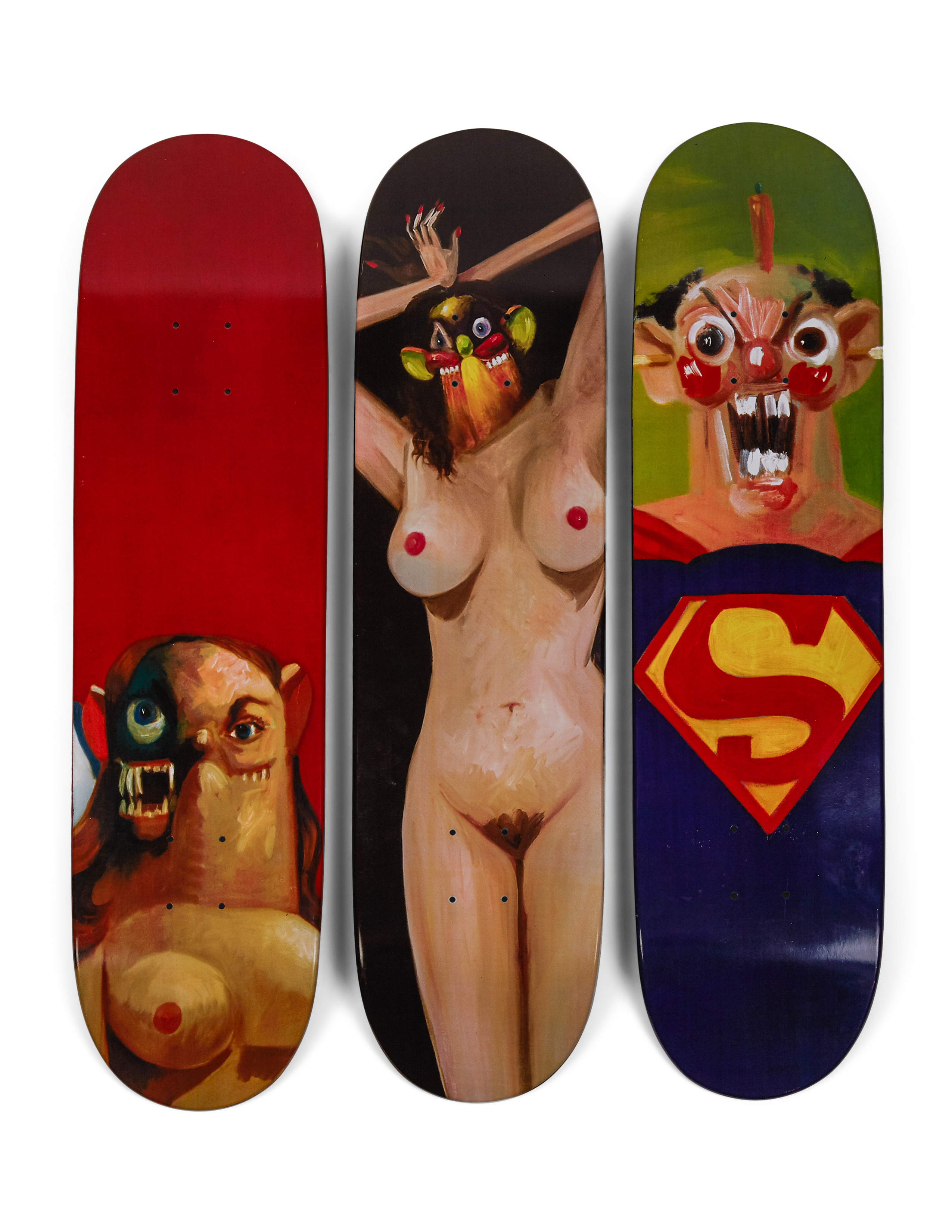 "And StockX reached out," explains Noah Wunsch, Sotheby's Vice President of Global Digital & Marketing Strategy, and proud owner of a full set of 2014 Raymond Pettibon boards. "We had conversations in the past about how we can work together, and in the future too. As soon as we heard about the collection, it was a no-brainer both for our audience development and telling a narrative, especially being based in New York City where everything happened in 1994."
That doesn't mean Sotheby's didn't do their own due diligence as well, having a third party expert, who may or may not have worked for the brand, also authenticate the collection. "It's a confidentiality thing," Wunsch explains. Supreme does not offer to authenticate its merchandise, but, Wunsch says, the number of experts in the field has increased significantly. Still, more confidence doesn't always guarantee more transparency to the buyer. One key piece of information the house is keeping to itself are the edition sizes, not all of which are known. While it's common knowledge a series of KAWS boards from 2001 were limited to 150, the number of Marvin Gaye boards is anyone's guess. "It's a difficult question," he says. "The newer the item, the less information that's known about it."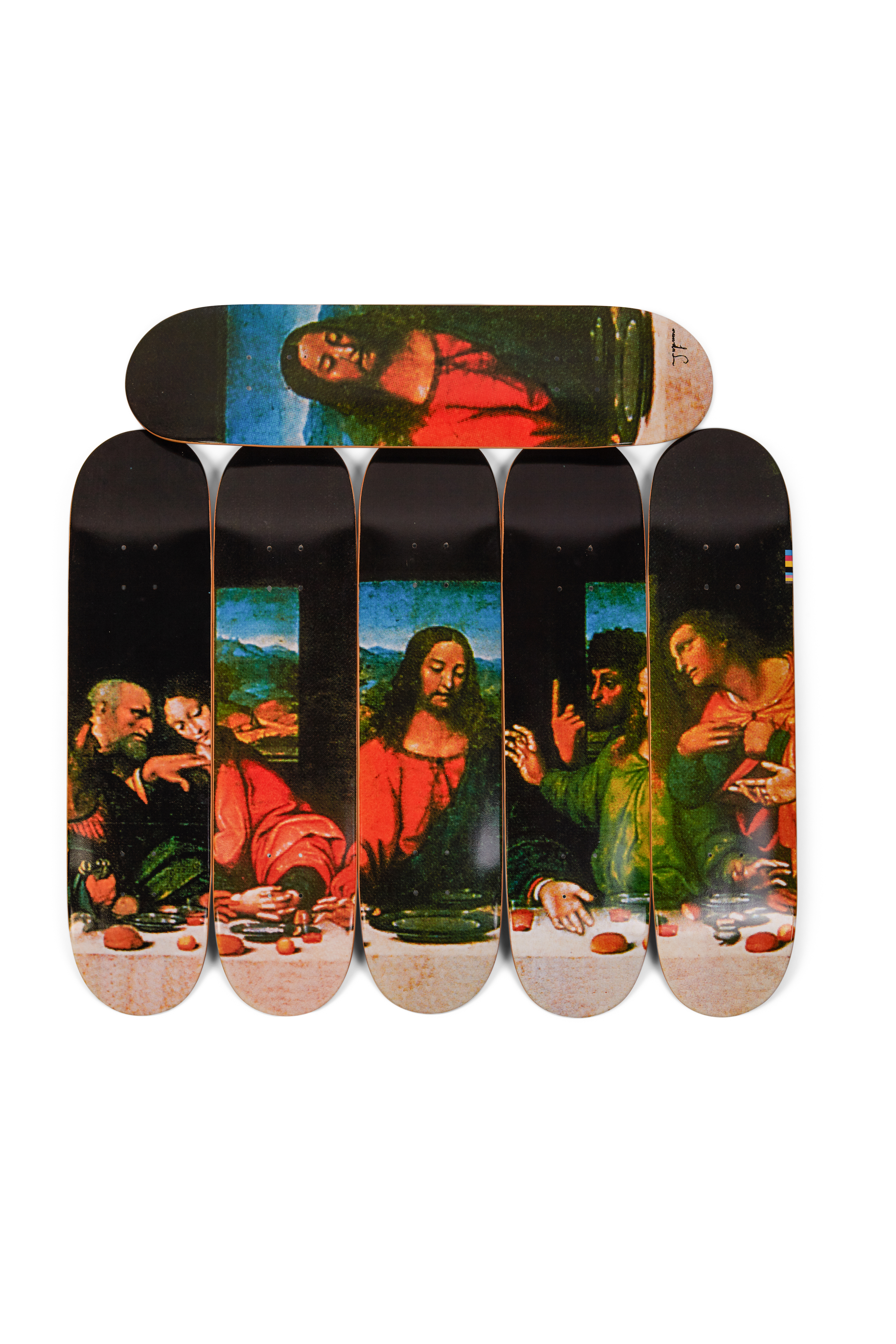 There's one other area about which Sotheby's isn't entirely confident regarding the Supreme decks, and it's the first question any eBay seller confronts: how to categorize them going forward? "I think prints make a ton of sense, contemporary art makes a lot of sense too, but in my mind it can be design as well," Wunsch says. "I look at the boards in my room and consider them a beautiful piece of decorative art."
The exhibition and auction run through January 25th, at 1334 York Ave.
Editor's note: this story has been updated to reflect the fact that StockX verified the skateboards before Sotheby's received ownership of them.