Watch People Break Shit For The Environment
GARAGE has the exclusive world premiere of Doug Aitken's documentation of "The Garden," his new installation at the Garage Museum of Contemporary Art.
Moscow's Garage Museum of Contemporary Art recently opened The Coming World: Ecology as the New Politics 2030 - 2100, a major exhibition that occupies the museum and brings together historical and new works from over 50 Russian and international artists. The show is artistically and politically ambitious, aiming to raise awareness about the environment and climate. (If the museum's name sounds familiar, it is because this magazine and the museum share a co-founder.) The Coming World presents art is a unique "conductor" that can duly serve the environmental and climate agenda. This bridge is creative and necessary; as critic T.J. Demos writes in Art After Nature, "Just as nature is no longer understood as a pristine and discrete realm apart from human activity, art's autonomy is all the more untenable when faced with ecological catastrophe."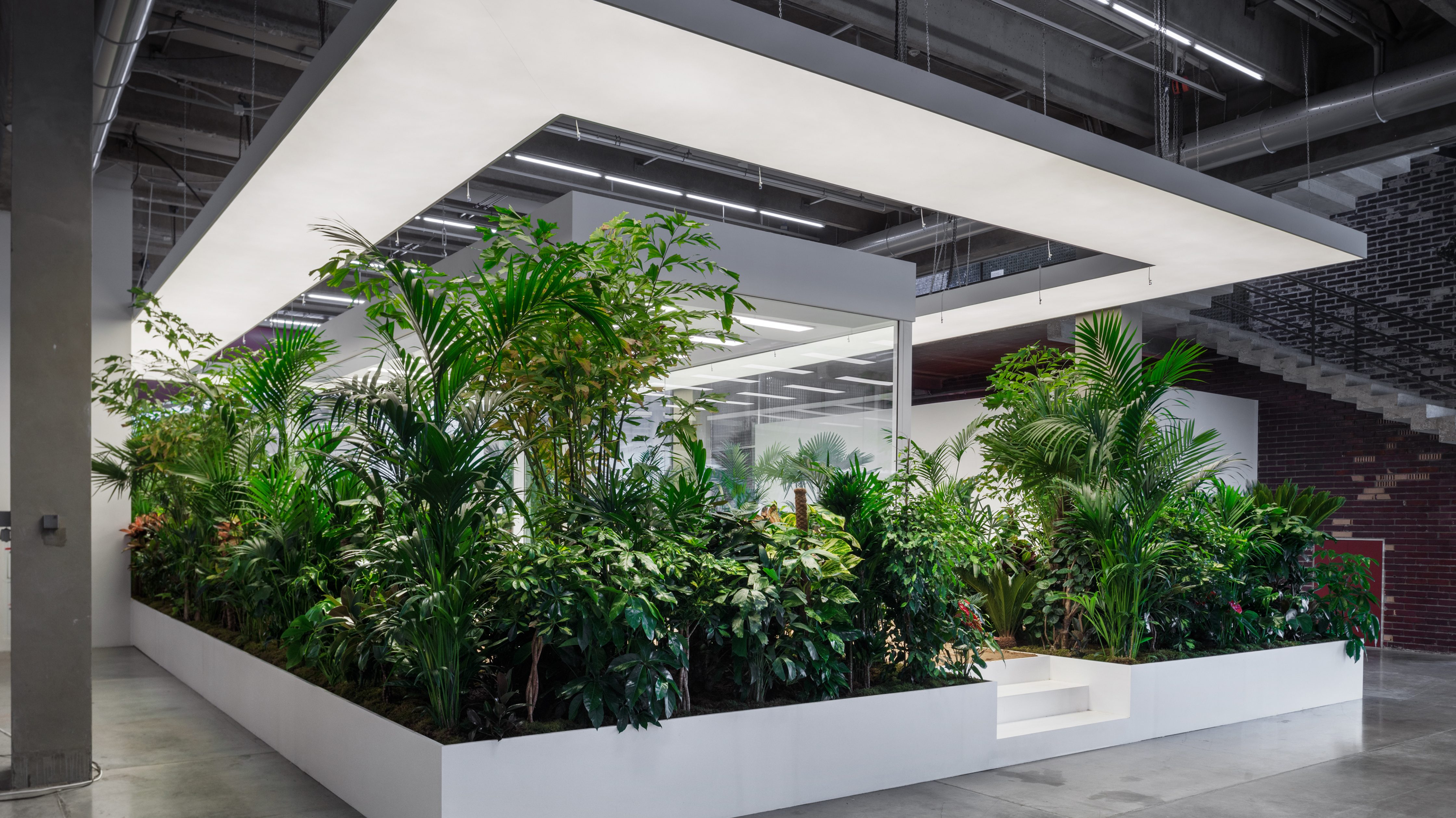 Among the standout artworks is Doug Aitken's "The Garden" (2019), a showstopping installation-based social experiment in which participants are handed a baseball bat and unleashed on a pristine, furnished, glass-box room surrounded by foliage. They have ten minutes in the room: what they do once inside is up to them. Generally, participants destroy the contents and the room is refurbished with new material daily. It is a strong allegory for the current state of our ecosystem, if not a direct one. Who among us would have the self-control to not destroy everything in such the rare circumstance?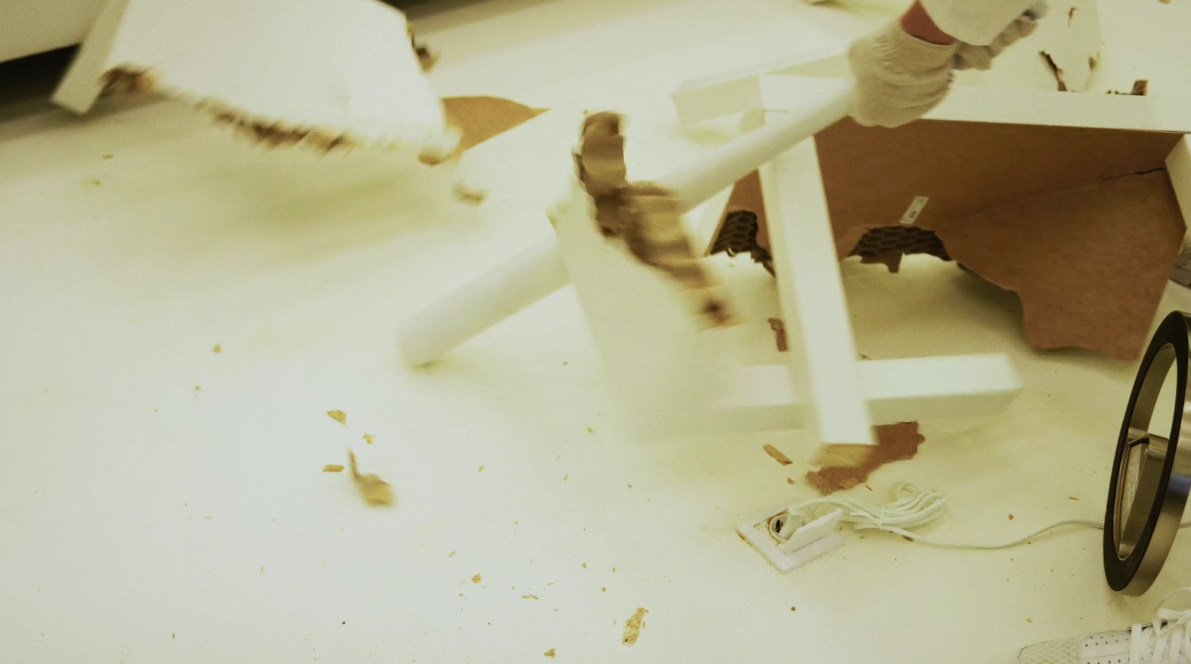 Aitken documented people's interactions with a film, which you can watch exclusively on GARAGE.
In the video, participants speak to the camera, often in a cold, unflappable style before proceeding on to the destruction. The comments walk the line between being the personal and the instantly iconic, such as "Utopia is when everything looks great, but everyone is bored." The participants also talk about progress, "I am moving forward. Moving forward…" and about the destruction caused by humanity's growth, "Destroying everything on my way. And burning myself away in the process." One noteworthy moment in the Aitken video finds a participant ruminating on a peaceful existence, "My desires include keeping a distance from civilization, living in a forest, but not losing contact with the ones I love at the same time."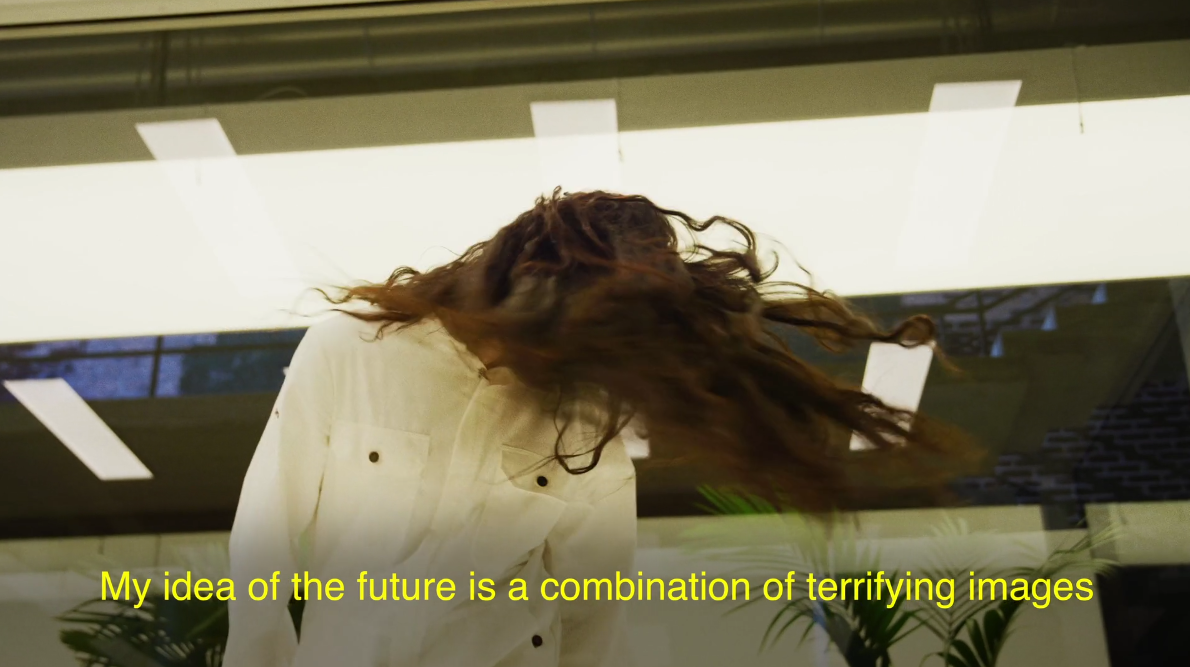 "It is a release of, and from, the modern environment," explains Aitken. "This project fuses nature with a sterilized modernized environment and breaks down the barriers between nature and mechanization." The artist explores the dichotomy between two environments—human domain and nature—with a big stick. Furthermore, the piece underlines the show's central takeaway, which is that the environment has now become the main political question facing every country, and every person, in the world. Aitken's piece is one of the standouts in the show, alongside Hayden Fowler's virtual reality interpretation of "I Like America and America Likes Me," complete with a real, live wolf and John Akomfrah's epic six-channel video installation, "Purple." Joining these works in the group exhibition are artists and collectives including Allora & Calzadilla, Maurizio Cattelan, Le Corbusier, Critical Art Ensemble, Hans Haacke, House Plant Theater, Jon Rafman, Pamela Rosenkranz, Martha Rosler and Allan Sekula. The show has strong artistic chops and it's also been effective at teaching about beginning to unfold a conversation about environmental balance. The exhibition underlines that it is time to evolve our understanding of the environment, pointing out that, "ultimately, the environmental question is the most universal contemporary agenda."