Maurizio Cattelan, Jane Fonda, and Baby Yoda are Authentic
A look back at November's cultural moments according to our handy Sincerity vs. Authenticity chart.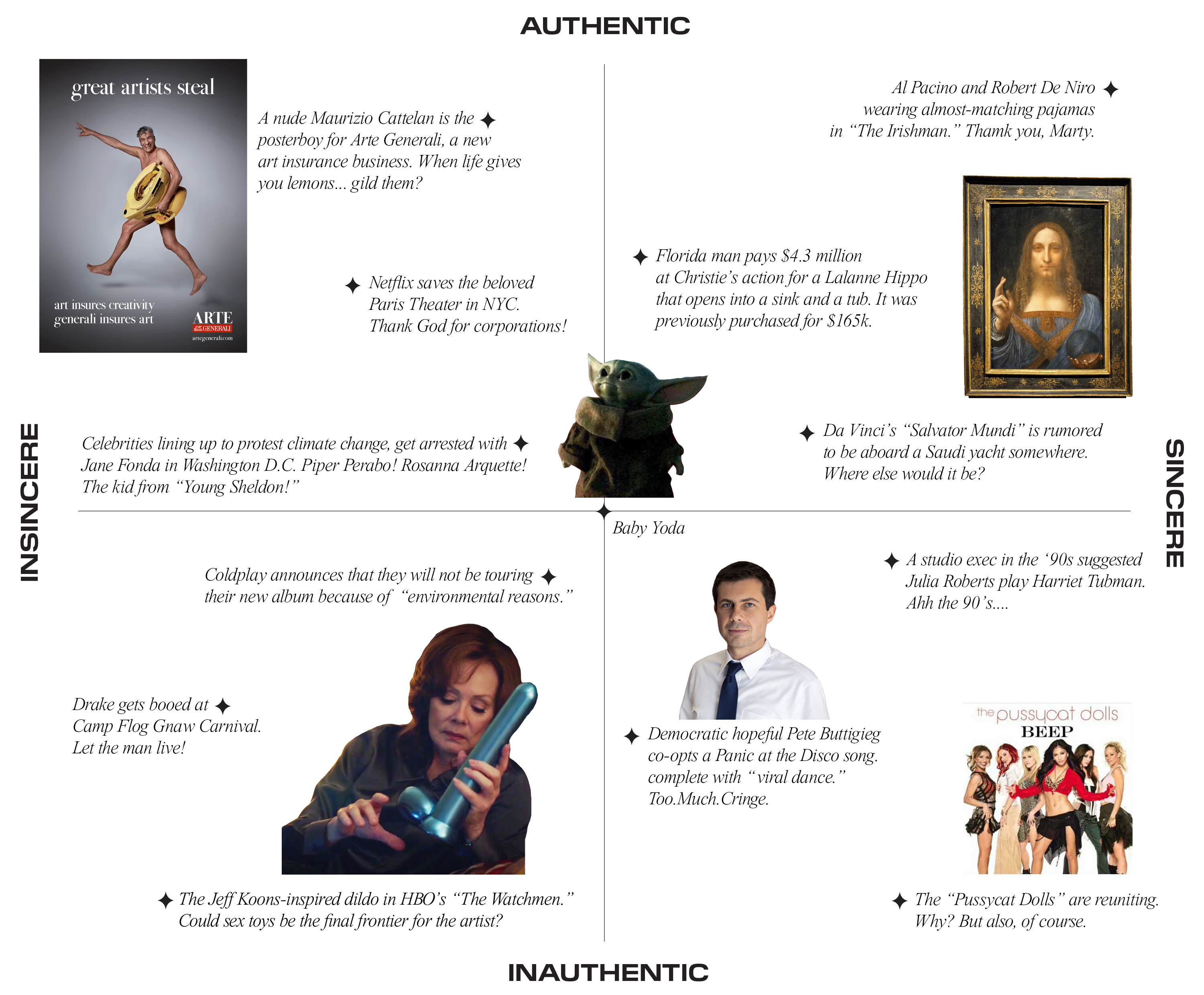 We inaugurated our Sincerity vs. Authenticity column in Issue 17, and we figured what the heck, let's keep it going! So here's a look back at all the things we can't stop thinking about from the second-to-last month of this whole-ass decade. Don't Cha wish we didn't put this song in your head?