In "Dirk Denison: 10 Houses," journalist Fred A. Bernstein conducts a conversation with the Chicago-based architect.
Obituaries for print may be premature. Newspapers and magazines are struggling, but books have been around for more than 500 years and might outlive the internet. In the field of architecture, I find it hard to keep up with the torrent of monographs, histories and critical studies that gush from publishers around the world. Occasionally a title will seize my attention for its beauty, originality or sense of discovery. This one scores on all three counts. Published by the Barcelona-based firm Actar and handsomely designed by Green Dragon in Los Angeles, it's a pleasure to read, and it reveals a rare talent.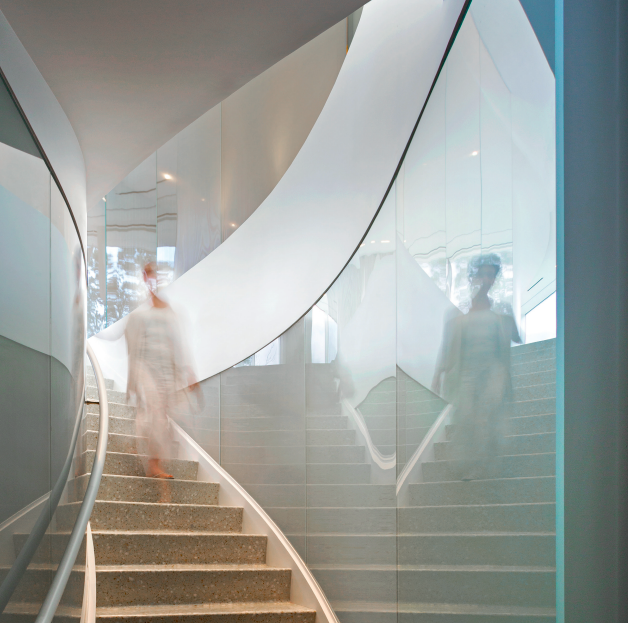 The best houses are the product of a dialogue and so is this book. Fred A. Bernstein, a prolific journalist who studied architecture at Princeton, conducts a conversation with Denison, a Chicago-based architect who has designed a hundred houses across the country. The tone is relaxed and unpretentious, as though two old friends had come together to chat over glasses of vintage bourbon. But don't be lulled into thinking it's casual: Bernstein is a skilled interlocutor who gently presses his subject to open up and add substance to every remark. When architects write or converse with their peers, they tend—like many professionals—to use a private language. Here the text is free of jargon and there's no need to Google definitions.
In contrast to the typical monograph, where an introductory essay is followed by descriptions, pictures and plans of each building, this one has a continuous, illustrated text chronicling the life and 30-year career of the architect, while exploring the way he operates. Full-page uncaptioned images of the ten houses are interspersed. Some readers may find it annoying to keep flipping pages in search of descriptions and the plans that are grouped in back, but the compensation is a text that draws Denison out on every aspect of his work, from the influences that shaped it to the strategies he employs to make each house unique.
If one lives in California or the North-East it's easy to forget that Chicago was the hub of modern American architecture and that some of the greatest architects –from Frank Lloyd Wright to Eero Saarinen—were nurtured in the Mid-West. Denison was raised in Detroit during its post-war boom when the factories and arts were flourishing. As he writes in his foreword, "I lived in what I came to realize was the American suburb at its best, an encyclopedia of building styles from Tudor to gingerbread to ultra-modern. I was fortunate to also experience houses that were architecturally distinctive and filled with art." His parents encouraged his early interest in building, sending him to school at Cranbrook Academy, where he could immerse himself in the arts, taking him on trips to celebrated landmarks, and introducing him to Louis Kahn and other leading architects. He studied architecture at Harvard and at the Illinois Institute of Technology on a campus designed by Mies van der Rohe. He now teaches there and lives in a high-rise Mies apartment on Chicago's Lake Shore Drive.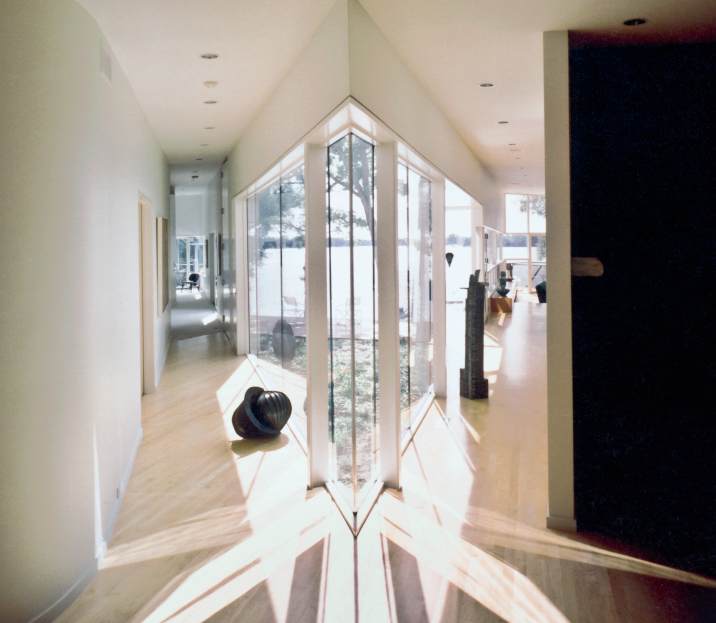 His education and encounters gave Denison a strong sense of place and of the elements that matter in architecture: light, space, materials and landscape. He would agree with Le Corbusier, who declared that "styles are to architecture what a feather is on a woman's hat; it is always pretty, and never anything more." Denison's houses are timeless and distinctive, responding to the clients' needs and desires as well as the exigencies of the site. He speaks of a house on Lake Michigan as "a gesture…a U-shaped house that cantilevers out over the lake while its arms protect the land behind." It's as sensually curved as Saarinen's TWA Terminal at JFK, recently reborn as the lobby of a new hotel. In contrast, Pine Lake has a sharp-angled V-plan to give every room a view of the water, trapping the light and producing kaleidoscopic reflections.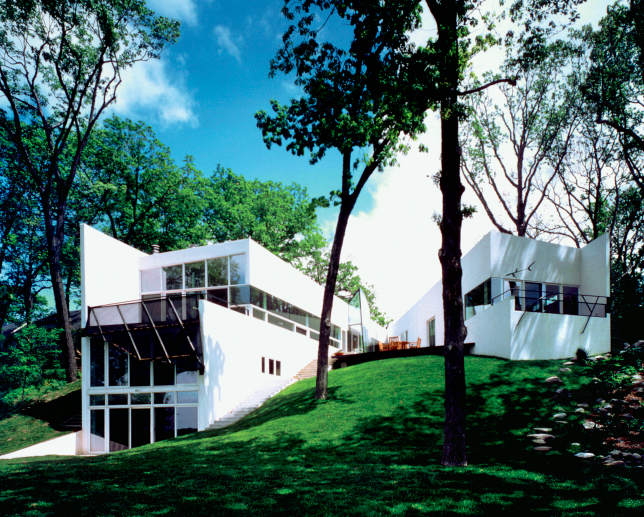 A wood and steel house in Carmel is shoehorned onto a confined site, but its windows frame sweeping views of pines and the ocean, distilling the essence of this idyllic enclave on the Pacific, and introducing a welcome note of modernity to a somewhat precious community. In Westchester, fieldstone alternates with wood battens in a house that extends out into nature. For this architect, landscape is an integral part of every project, as are the furnishings, many of which he designs. And he works with his clients to find places for their art collection or to introduce them to artists whose work they may choose to acquire.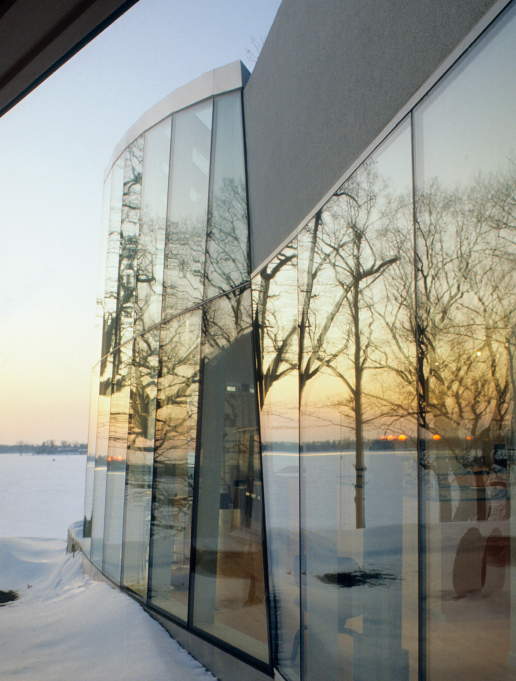 "What I love about designing houses is that it is a joint enterprise, it is optimistic, and it bears the promise of making lifelong dreams come true," says Denison, and the evidence of his success appears on almost every page. Besides celebrating an architect who has no wish to become a celebrity, Bernstein provides a lively introduction to the art of architecture and the creative process that gives substance to our imaginings.