Big Nail Energy photo illustration by Ben Park.
How Maximalist, Insane Manicures Became the Look of the Moment
Beads, studs, and mile-long nails are the go-tos for women (like Rihanna) who want to go all the way.
Big Nail Energy photo illustration by Ben Park.
You might have noticed them at Chromat: at the swimwear brand's Spring 2019 show, beads swung from fingernails painted sheer blue and white, dangling on little chains from an eyelet pierced in the acrylic tip. When one model wearing an ivory bikini hit the end of the runway, she paused, stroked her hair, and flicked her hand. The beads on her nails danced out like droplets, like she was shaking off the leftover slick of pool water at a friend to annoy them or flirt with them or both.

It's been a big year for Big Nail, with embellished talons grabbing attention everywhere from runways to Instagram to good old print media. In addition to the nail jewels they created for the Chromat show, sisters Anna and Eda Levenson, who work together as Lady Fancy Nails, developed a monogrammed manicure for Telfar and crackled talons for Barragán, the latter of which were topped with "nail sculptures" by Juan Alvear: curling terra cotta-colored pieces that reminded me, with mixed horror and awe, of fingernail-length world record holder Shridhar Chillal. Big nails can be found on Gucci runways, on Kim K, and on Cardi B, whose manicurist, Jenny Bui, told me that her crystal-encrusted sets take two to three hours to create. They're on meme-friendly nail Instagram accounts, including one hand-shaped manicure that haunts my dreams (its creator did not return my request for comment)—as well the golden claws Rihanna wore for Deana Lawson's recent GARAGE cover story.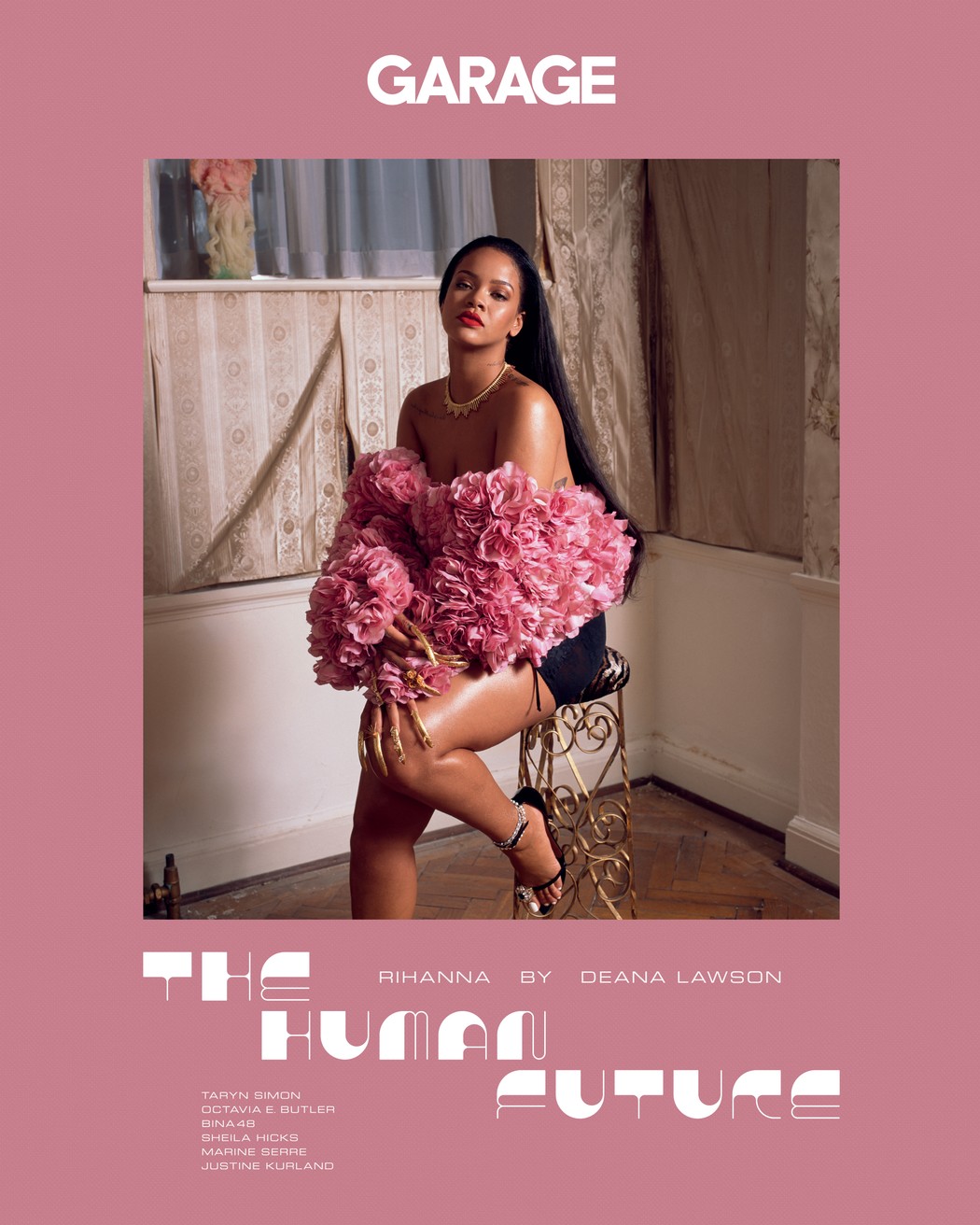 Rihanna's nails were the handiwork of London-based artist Jenny Longworth. "The design was basically a collaboration with Deana [Lawson]," Longworth told me in a phone interview. Lawson sent her images of long, multicolored claws and mentioned Byzantine aesthetics, references she translated into a jewel-embellished set that would blend in at a Brooklyn nail salon or in a museum display, alongside antique Roman coins. Longworth estimates the set took her and her assistant about 14 hours to make; each three-dimensional rose was sculpted by hand. "We were cross-eyed by the end of it because it was so intricate. I had Deana on WhatsApp and we were going backwards and forwards, like, 'Do you like this finish, does this look metallic enough? Is this what you're thinking?'"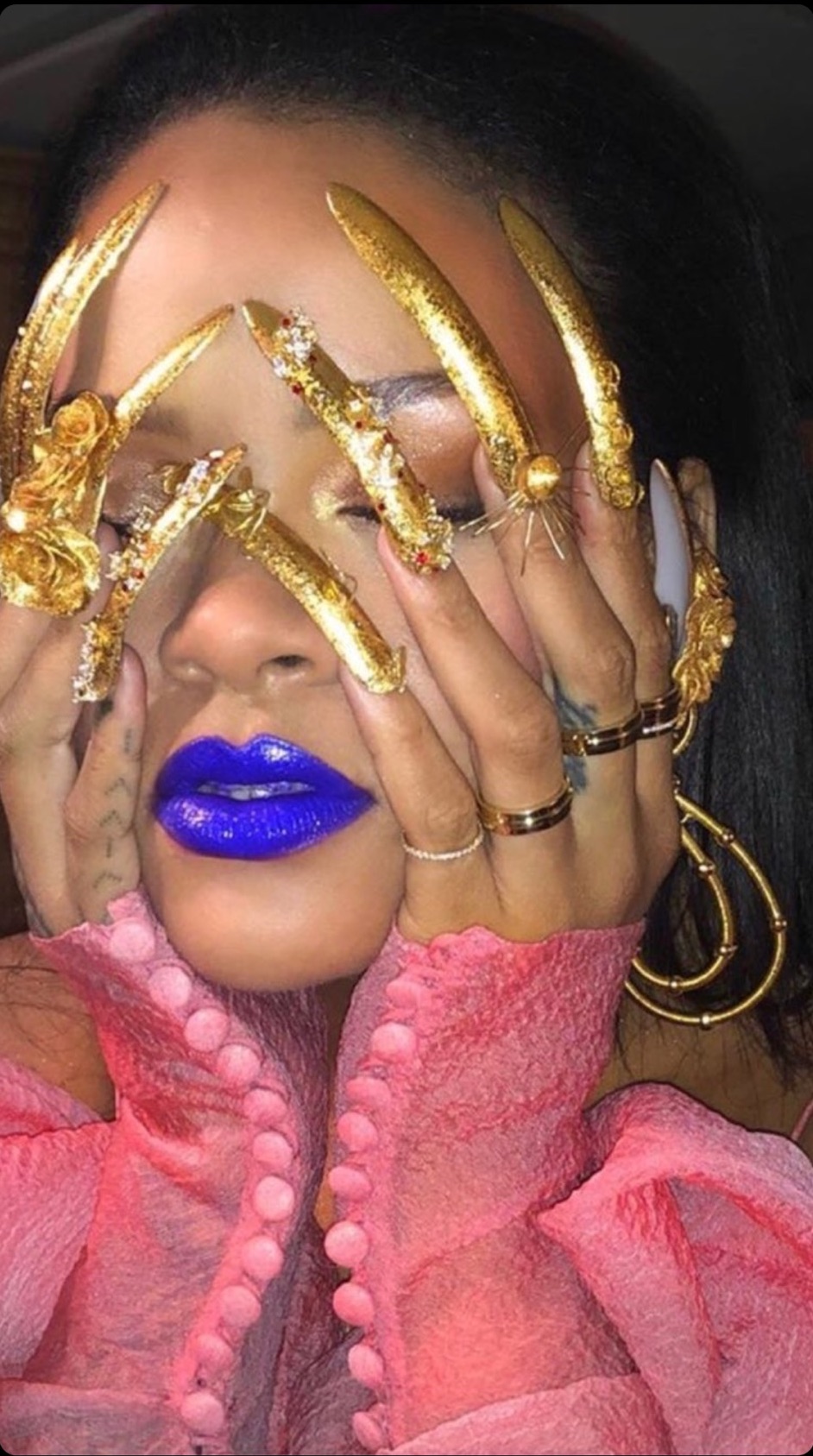 Longworth has also worked with fashion labels on ambitious designs, including the black-stained fingertips at Gucci's 2018 resort collection; some models wore knuckle rings over the paint, connected pearl ropes that seemed to scaffold their fingers like a splint. "I think nail art is making a comeback," Longworth said. She's a fan of the maximalist trend, and sees it as an accessible form of self-expression: "I think people like to experiment with their nails.... Everyone can wear a nice nail, and everybody can do nail art."
For the Levenson sisters, nails are both an art and a communal practice. The company was founded by Eda, who has a background in youth education and learned to do nails from a young woman in one of her classes at a Berkeley high school. (Anna, who designs jewelry and manages business operations, officially joined at the end of last year.) "I've always felt that nail art is really subversive, in a way…It's an intimate practice where you're holding someone's hand, you're touching their body, and you're offering something to them," Eda told me in a phone interview. "Nail art is, for femme and non-binary people, to really engage in this subversive practice outside of that white, male, heteronormative gaze of what beautiful is."
Both Eda and Anna are excited about the recent popularity of nail maximalism, and Anna said that she sees the trend, in part, as a response to a climate of insecurity: "How stifling and suffocating it can be sometimes to process what's happening in the world around us, on a socio-political level. What forms of expression or resistance do we have, even if it's as micro as nails?"
"We're not the first ones to feel like fashion and beauty is political, and [that] it's a reflection of identity," Eda added. "But I think for right now, what's exciting—especially because of what's happening in our world—is that people are in a position to actually make room for themselves."


Parceling out nail art into trends is a bit of a fool's errand. There's too much noise: nail art hasbeen around forever; the variation is infinite; no style ever really goes away; and there's always a salon on Instagram doing something novel and insane, like incorporating live ants, real corn (???), and fidget spinners. But it is true that in the current moment, nail art—and aesthetic expression more generally—rewards really going for it, whether that means ten-inch, crystal-encrusted stilettos or textured tips that look like something unearthed at an archaeological dig. Eda told me that she often gets asked what nail trends she'd like to see die, but she doesn't like the question. "I don't want to see any of it die, because it's so personal," she said. "It's a reflection of people."