Photograph via Getty Images.
The Story Behind RuPaul's Warhol-Print Calvin Klein Suit
The print is one of Warhol's most haunting.
Photograph via Getty Images.
RuPaul's Drag Race won an Emmy for Outstanding Reality Competition last night! Also outstanding: RuPaul Charles's white double-breasted CALVIN KLEIN 205W39NYC tuxedo screen-printed with Andy Warhol's Statue of Liberty print (and orange CALVIN KLEIN 205W39NYC cowboy boots!).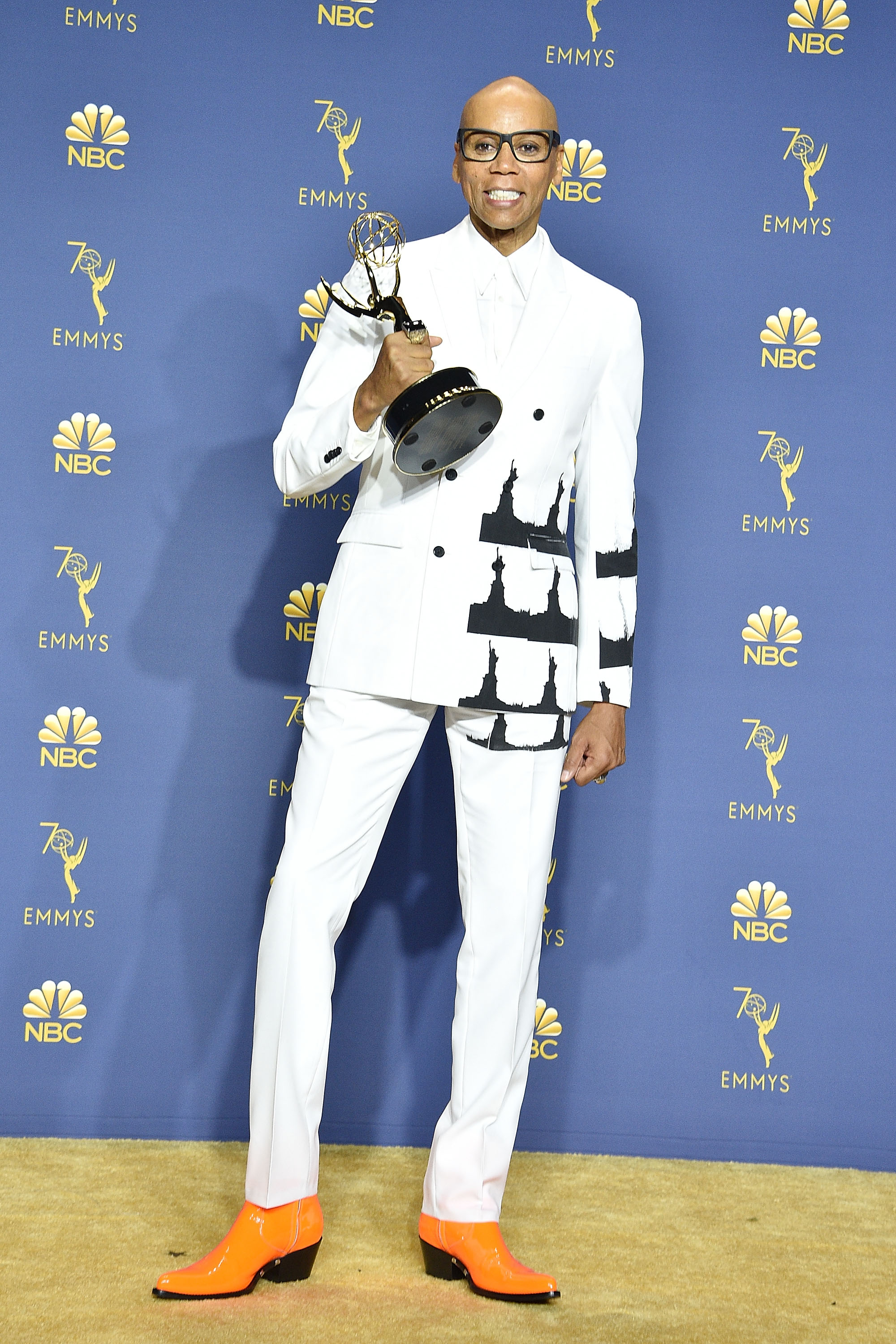 The Statue of Liberty print is one of Warhol's most enduring and haunting. As Christie's noted in its catalogue, when it sold Warhol's first Statue of Liberty work, from 1962, at its 2012 postwar and contemporary sale, "The beguiling simplicity of its recurring image of New York's most famous landmark not only demonstrates Warhol's mastery of image making, but also belies a complex narrative of political and cultural meanings that encapsulated what it meant to be an American during one of the most challenging periods in the country's history."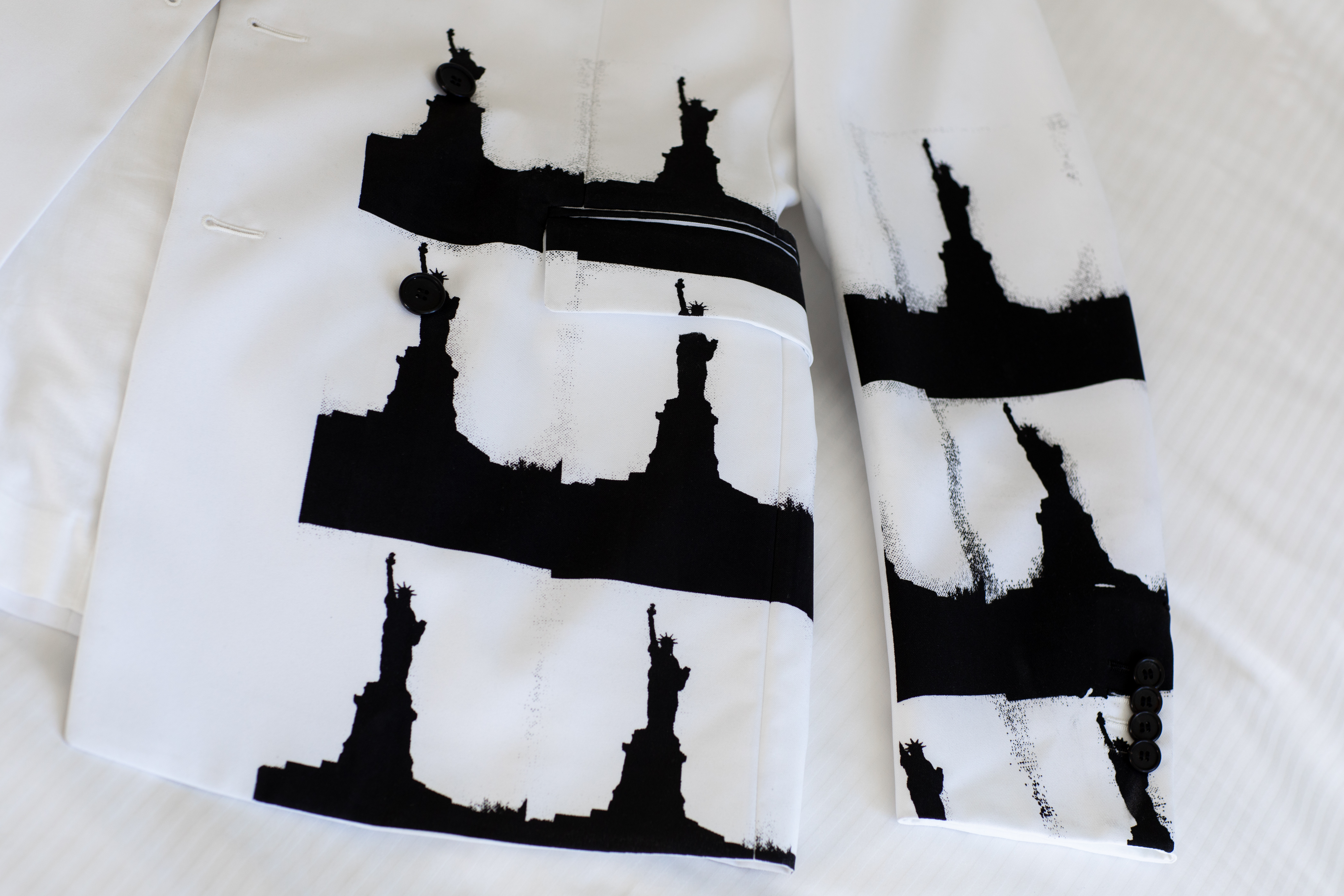 The Statue of Liberty began as an image of salvation but quickly morphs, in times of national unrest, into one of pain and even suffering. Just this past Fourth of July, activist Therese Okoumou climbed the statue to protest the Trump administration's "zero tolerance" immigration policy. While the red carpet has increasingly become a site of political protest over the past year, Charles's suit is a more subtle statement.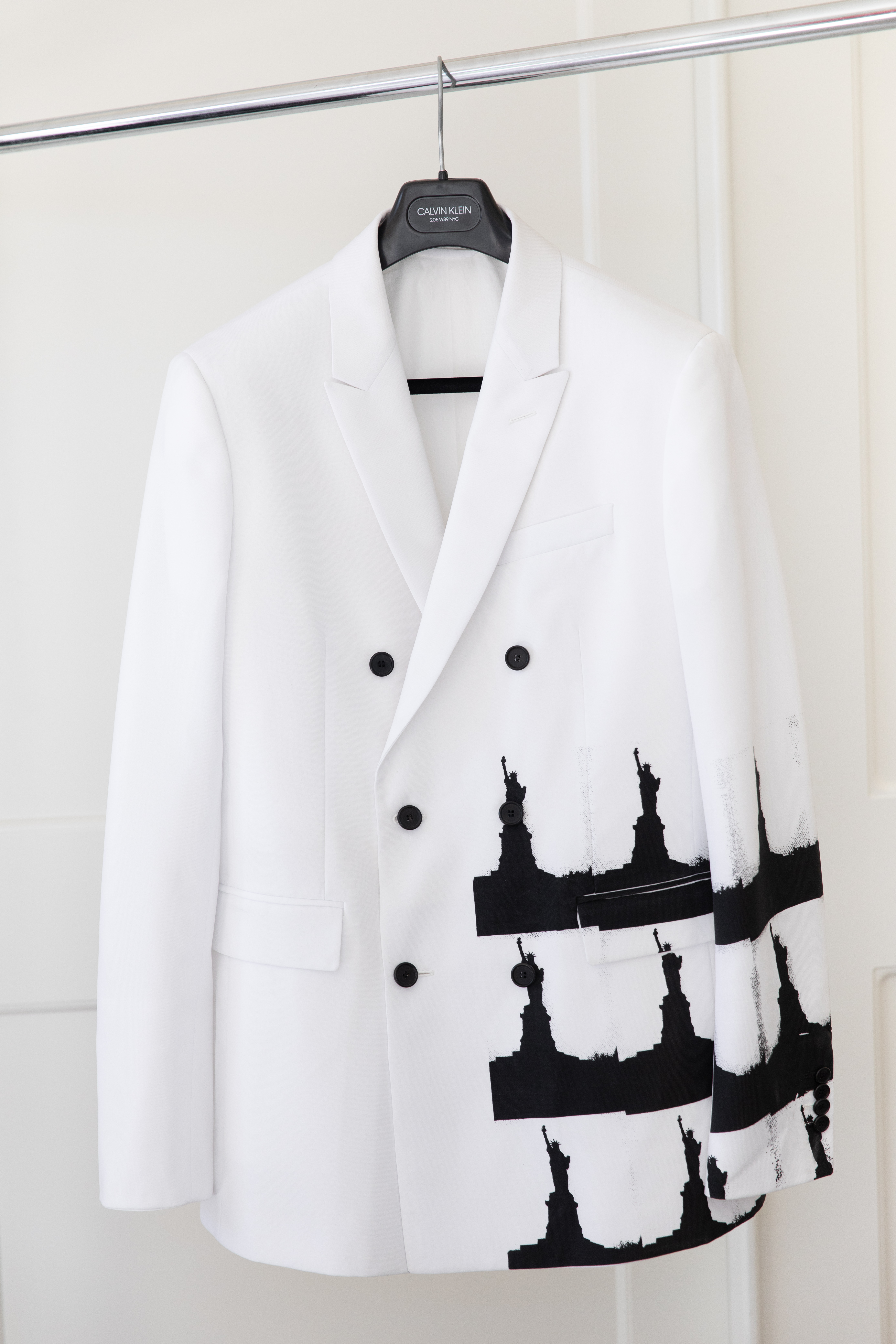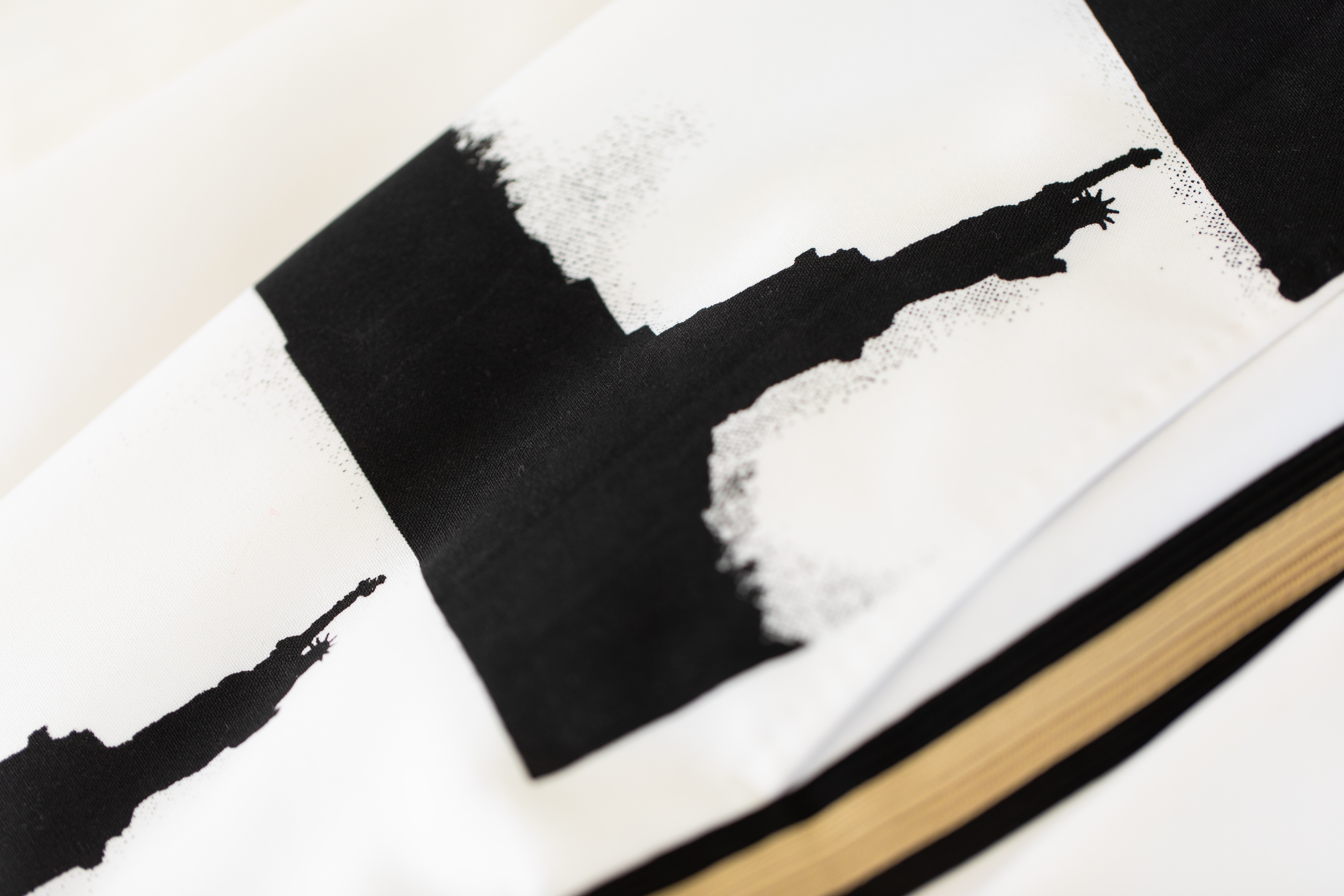 CALVIN KLEIN 205W39NYC, you may recall, has an ongoing partnership with the Andy Warhol Foundation for the Visual Arts that grants the brand unprecedented access to the artist's works. The brand's team screen printed the artwork by hand onto Charles's garment; the brand shared a video of the process with us below.
Editor's note: This story has been updated to include the title of the specific Warhol print used on the suit.