Rachel Feinstein is Making Chatsworth House Even Dreamier
The works created by the artist during her Gucci-backed residency were unveiled this week.
Photo courtesy of Gucci.
Rachel Feinstein is many things—sculptor, painter, devoted Victoria's Secret runway show stan, wife and frequent muse of figurative artist John Currin—and now, she's adding the lofty title of "artist in residence" to that list.
Chatsworth House, the Derbyshire, England seat of the Duke of Devonshire that's known for attracting "ex-punk" Linder Sterling to its artist-in-residence program, is finally unveiling the works that Feinstein created during her Chatsworth residency over the past year. Chatsworth House is the first of Alessandro Michele's designated "Gucci Places," a program designed to "help people explore locations around the world that have inspired the fashion House."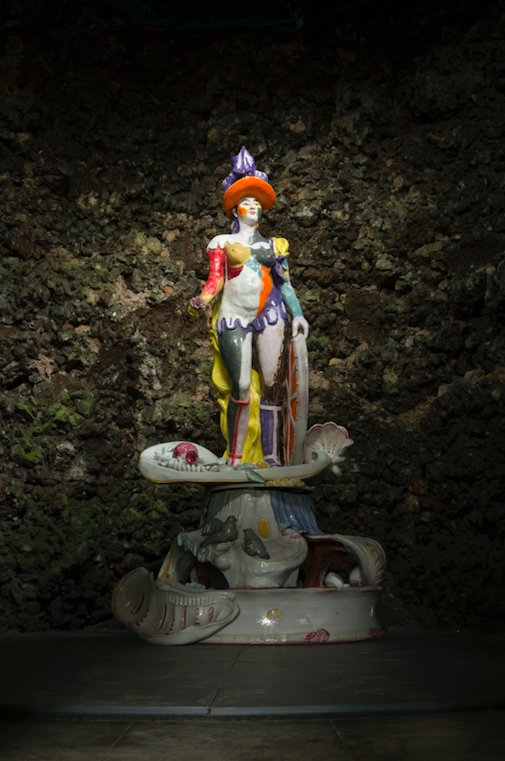 Feinstein's Chatsworth-developed works include "Britannia," a ceramic sculpture depicting the Roman personification of the British Isles and "Rococo Hut," an aluminum representation of a playhouse which, according to a press statement from Chatsworth house, "has the appearance of a stage set or pop-up book." The theme falls neatly in line with Feinstein's fairy-tale-inspired previous works, like her 2010-11 installation "The Snow Queen,' which no less an authority than André Leon Talley trekked through the snow to see despite having a fever.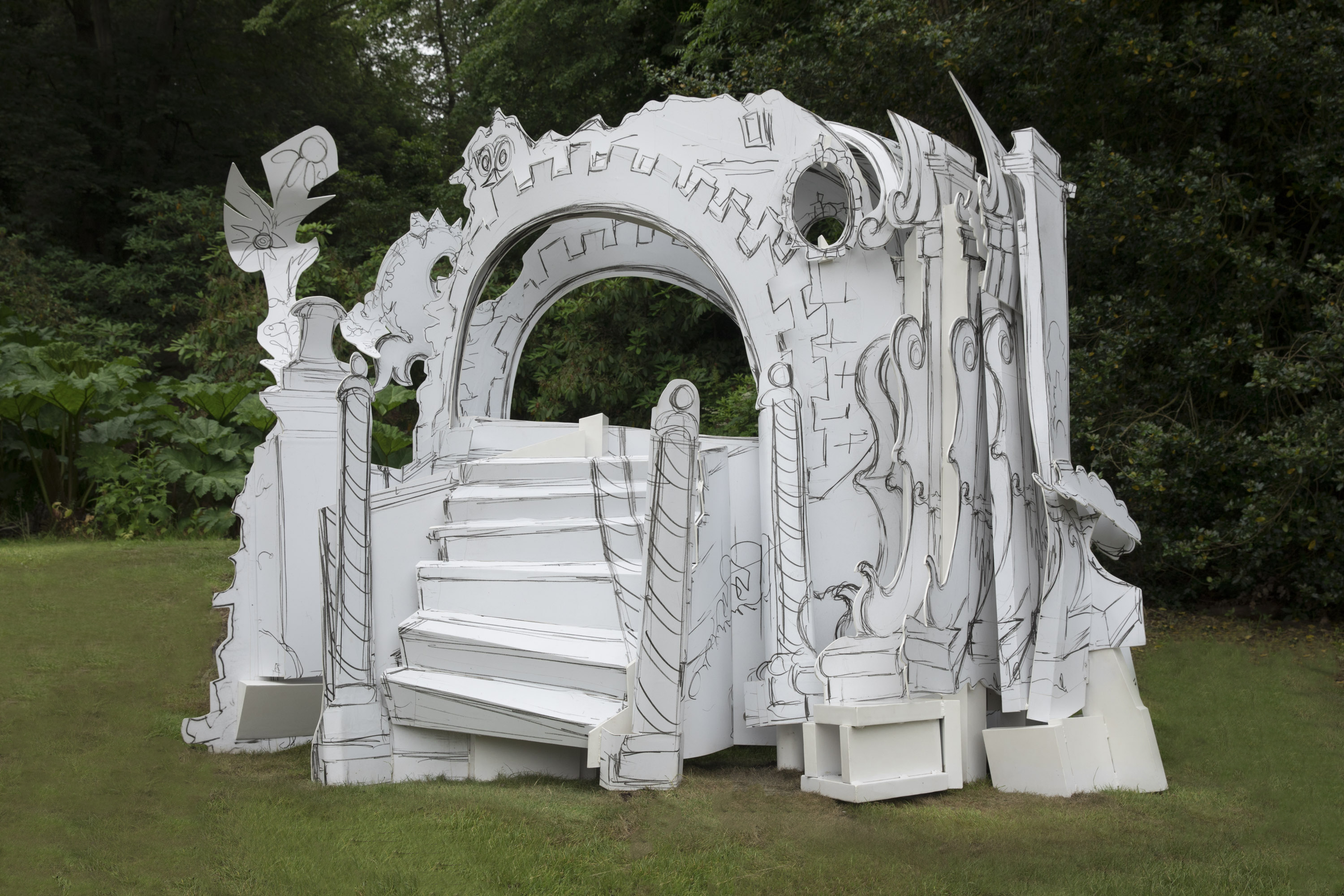 Feinstein's baroque sculptures feel like a perfect match for the ornate Chatsworth House garden setting (after all, her favorite exhibition space is Versailles, according to a 2014 Vanity Fair profile), but Feinstein herself is also a perfect match for Gucci; the artist is a fixture at Fashion Week, attending Cynthia Rowley and Fendi shows in the company of everyone from Nathaniel Mary Quinn to Marc Jacobs. (Feinstein has designed sets for Jacobs's shows, and even inspired a look in his Fall 2004 collection.)
Feinstein has spoken openly about feeling as though her gender influences her public perception as an artist in a way that her husband's does not, telling the Guardianin 2003, " I don't think about how to portray myself or how to project myself as a female artist and I refuse to change the way I walk out of the house every day because I have to think of others people's opinions." Feinstein's work, and the work of female artists in general, has gotten a (somewhat) greater portion of the respect it deserves in the ensuing decade and a half, but here's hoping the prestigious Chatsworth House residency will help elevate Feinstein to even greater heights.