Happy Resurrection, Jesus! Kanye Made You Some Merch
In honor of Kanye's 'Sunday Service' at Coachella, GARAGE examines various world religious swag.
Photo by Dylan, via Twitter.
Kanye West held his long-awaited Sunday Service yesterday on the last day of Coachella, which neatly coincided with the sacred day commemorating Jesus's resurrection from the dead (yes, I had to Google what Easter is to be 100% sure...and no, maybe I shouldn't have dropped Intro to Religious Studies my freshman year of college.)
Naturally, Kanye, shrewd businessman that he is, couldn't let an merch-portunity go by unexploited, so he trotted out triple-digit sweatshirts reading "Holy Spirit" and "Trust God", as well as $50 "Church Socks."
Kanye's neutral-hued church merch bears a distinct similarity to another heaven-ascendant musician's fashion line: Justin Bieber—who memorably stepped out in Jesus sneakers to attend a service at his hypepriest church, Hillsong—embraced paper-bag-looking neutrals for his own fashion line, Drew.
From Justin to Kanye (perfect From Justin to Kelly pun, 10/10), church merch appears to be enjoying something of a Cultural Moment™ as the reformed bad boys of pop, rap, and hip-hop settle down with families and commit themselves to the Lord. But don't Jews, Buddhists, and Hindus deserve to share in the swagtastic fun? (Scientologists are not invited, despite their amazing Christmas catalog.) In celebration of Kanye's joy-filled Coachella service, we've rounded up some of the major world religions' most pervasive merch offerings.
"Jesus is my Homeboy" T-shirt.
The early 2000s were a halcyon time for novelty tees, but nothing had the reach or staying power of the "Jesus is my Homeboy" tee. Worn by celebrities from Pamela Anderson to Ashton Kutcher to Brad Pitt and immortalized in a photo spread by David LaChappelle, the shirts were originally created by a man named Zan Van Frater, now 65, who came up with the idea after surviving two muggings in 10 minutes.
Elsa Peretti Star of David necklace.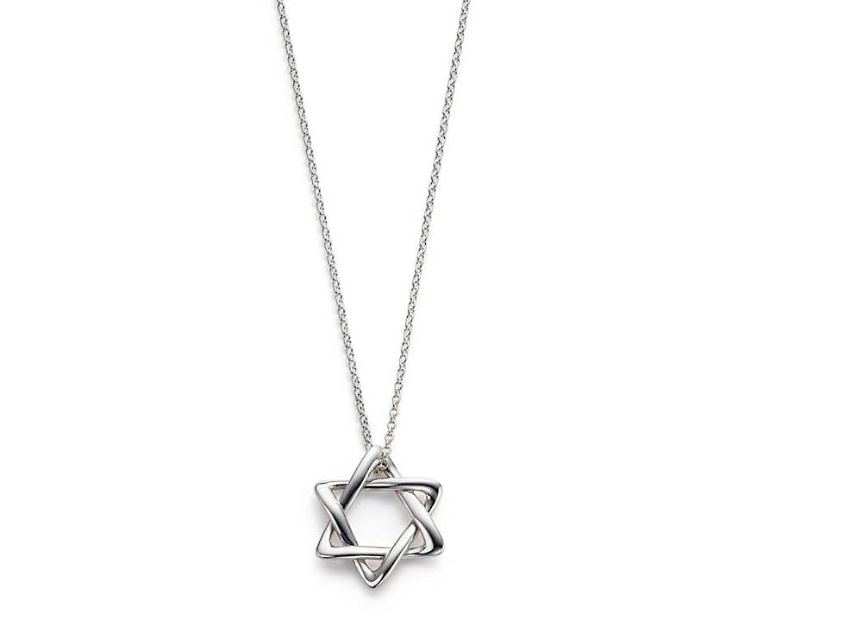 It's difficult to pick a standout piece of Jewish merch—after all, this is the religion that gave us "Challah Back" tees—but ultimately, the $275 Elsa Peretti for Tiffany & Co. Star of David pendant wins out. I can see it now, dangling off the soigné neck of Sarah R. from camp as she disinvited me from her bat mitzvah (which is fine because probably would have sucked anyway! She didn't even have a DJ! I can say this, I'm a JAP.)
Marine Serre crescent pattern.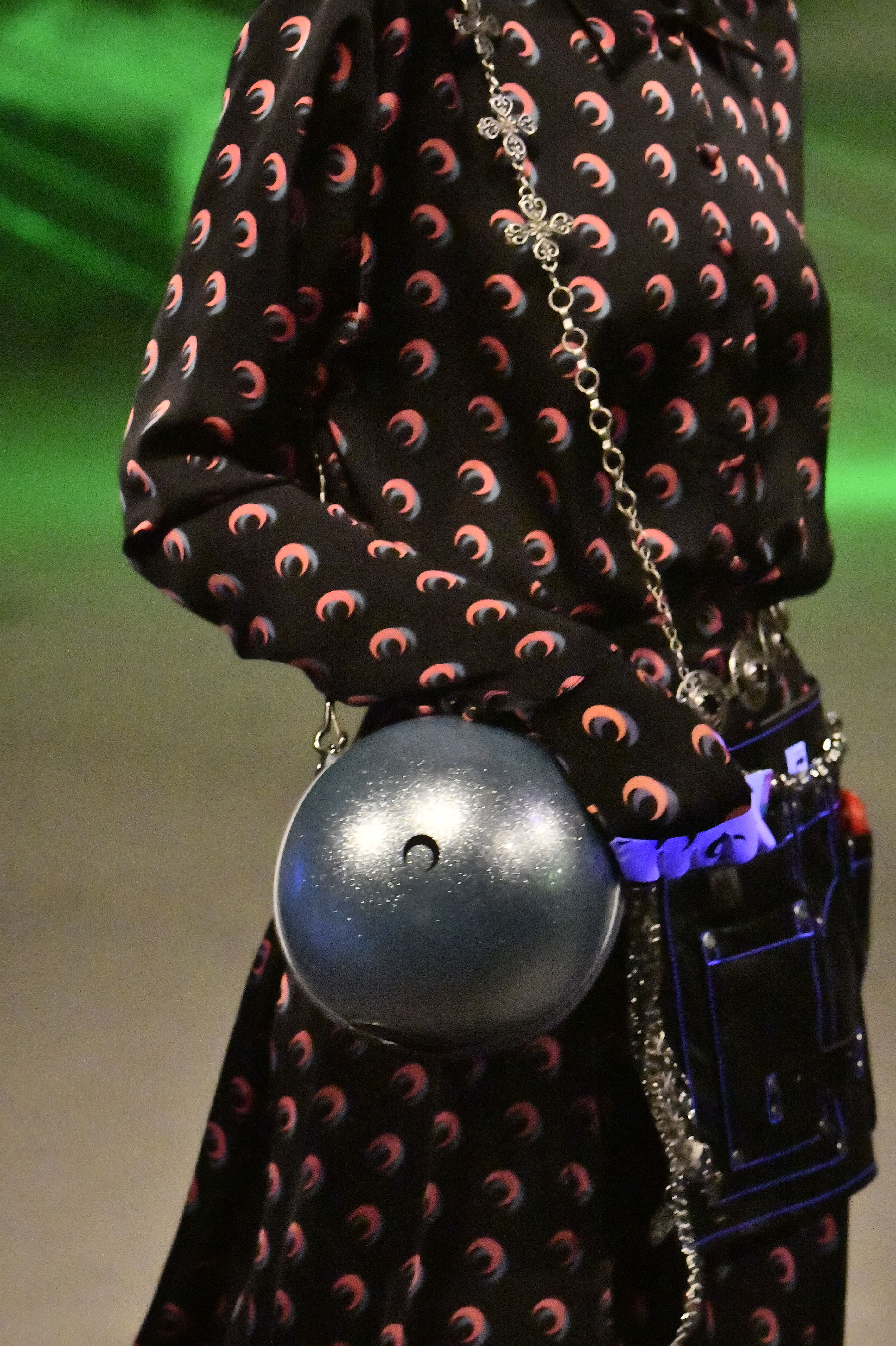 This one isn't exactly intentional merch, but Marine Serre's use of the Islamic crescent in her work is what Céline Semaan Vernon called "a direct reference to Islam, a religion to which she doesn't seem to have a personal connection." Still, maybe Muslim hypebeasts could re-appropriate Serre's appropriation? Given that Islam is the second-largest religion in Serre's native France, maybe she's just paying homage to a rising cultural force in her home country.
Sandalwood prayer beads.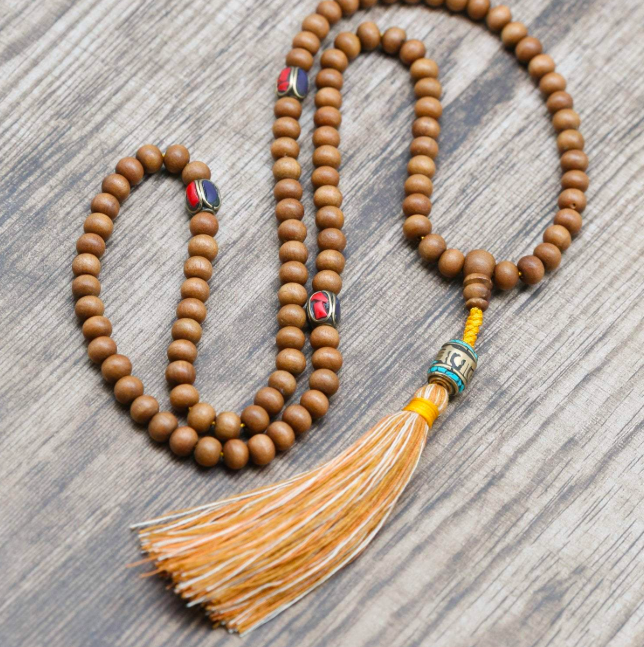 It's hard to think of a religion whose sacred objects have been appropriated more than Buddhism (remember when everyone on early-2000s TV, from Phoebe Buffay to Lorelai Gilmore, wore Buddha T-shirts?) In fact, the airports in majority-Buddhist countries like Thailand and Cambodia play PSAs warning visitors that "the Buddha is not decoration"—in other words, white guy from Phoenix, your quarter-sleeve Buddha tattoo isn't holy. There are no such specific strictures about Buddhist prayer beads, though—clutching these babies in your hand as a nonvert is a great way to tell the world that you love Buddhism! You know, the aesthetic part.
The Kooples "Hindu flower print" shirt.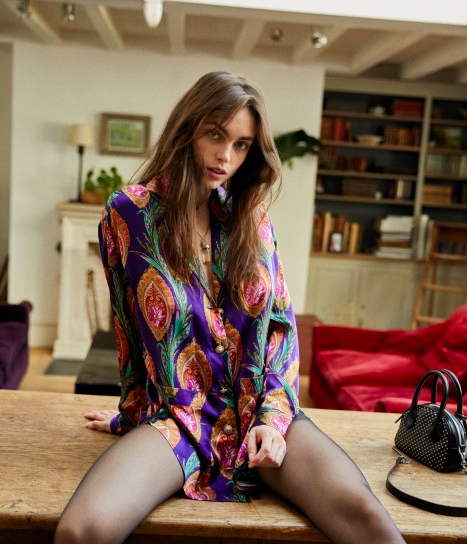 Holi is only a month behind us, and yet, The Kooples has seen fit to drape a leg-splayed, pouting, apparently white model in a shirt bearing the brand's beloved Hindu flower print. Come on, guys, what would Brahma, Vishnu and Shiva do? (Tbh, Shiva the destroyer would probably have some fun with this one.)