Who got the "camp" theme right? Who got it royally wrong?
Well, friends, the champagne has been drunk, the dinner has been picked at, the pink carpet has been packed away, and now it's — you guessed it —Met Gala report card time.
Theme parties are always difficult to interpret, and this year's Met Gala theme, "Camp: Notes on Fashion," was particularly tough, as it forced celebrities (not always the most perspicacious group of people) to submerge themselves into the murky, Sontag-ian waters of cultural theory. Some people nailed it (hi, Ezra); some people didn't; some people just clammed or candelabra-ed themselves up and called it a day (no disrespect to Ryan Murphy or Katy Perry, both of whom, IMO, fell into the "nailed it" camp.) GARAGE has rounded up our passes and fails of the night, according to the actual definition of "camp." Note: this is by no means an exhaustive list, as I am exhausted.
PASS:
Lady Gaga.

Duh.
Billy Porter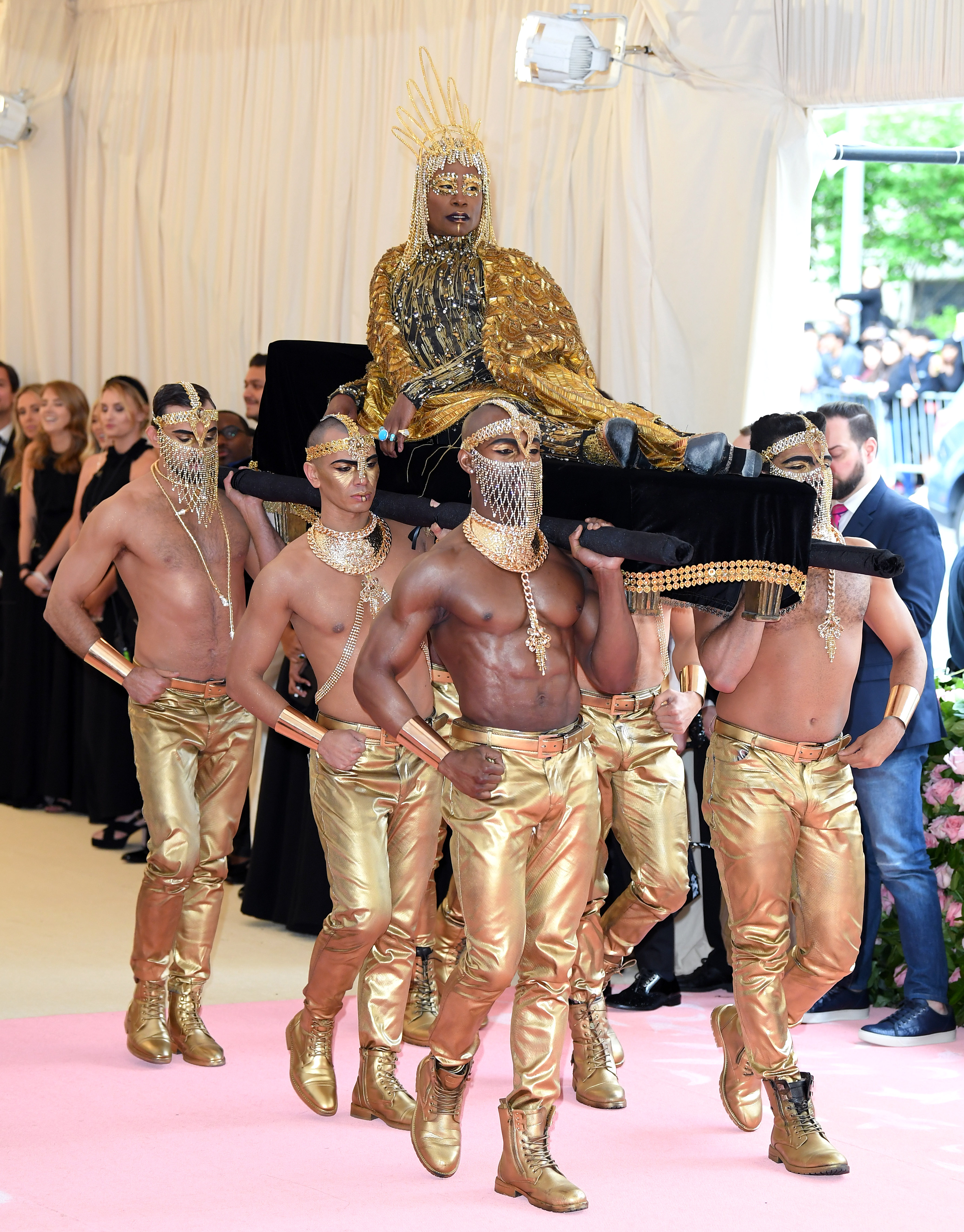 I mean, being carried in on a litter? Yes!

Lena Waithe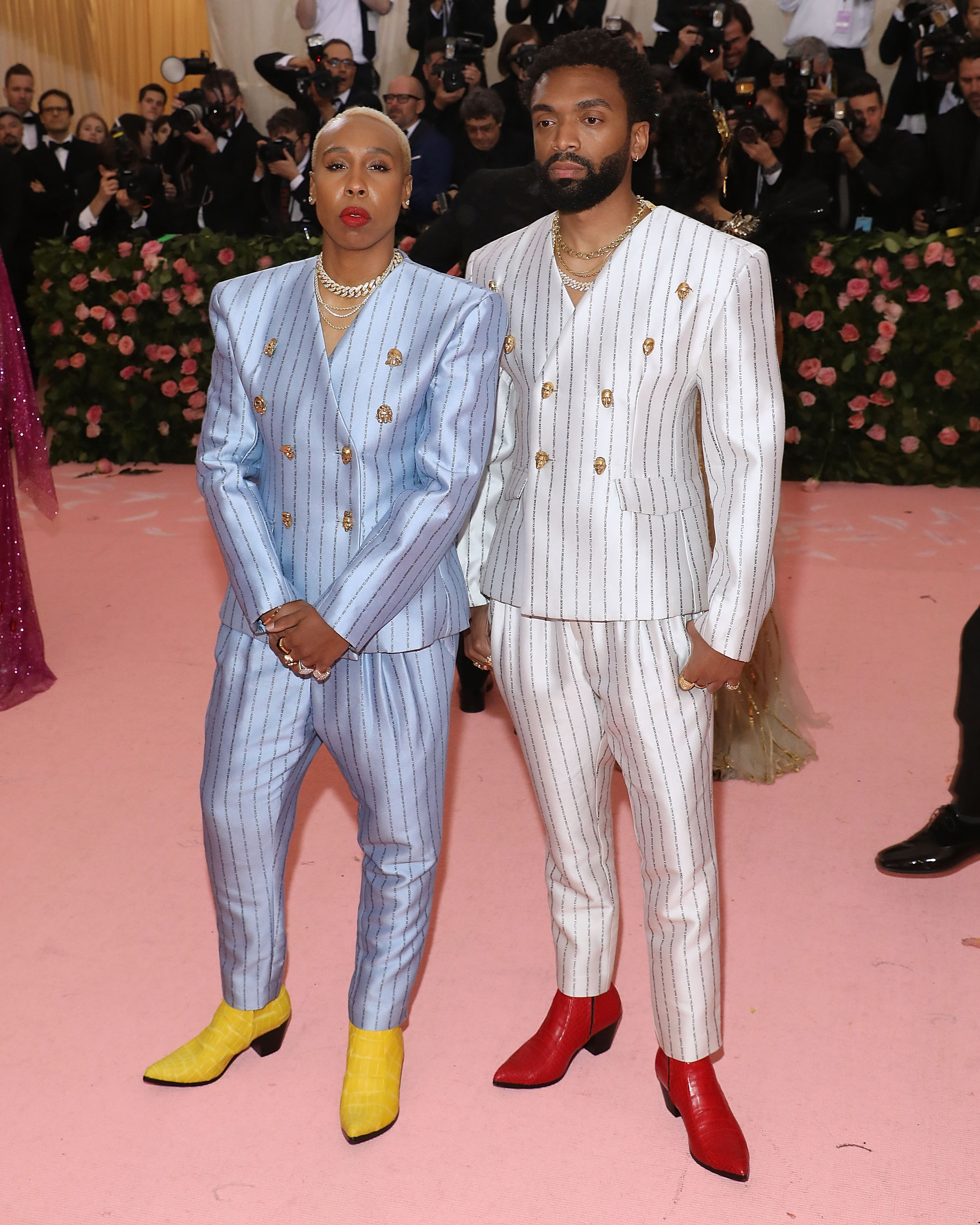 The message — "Black drag queens invented camp" — was on-point, but just as importantly, so was the Kerby Jean Raymond-designed zoot suit.

Hamish Bowles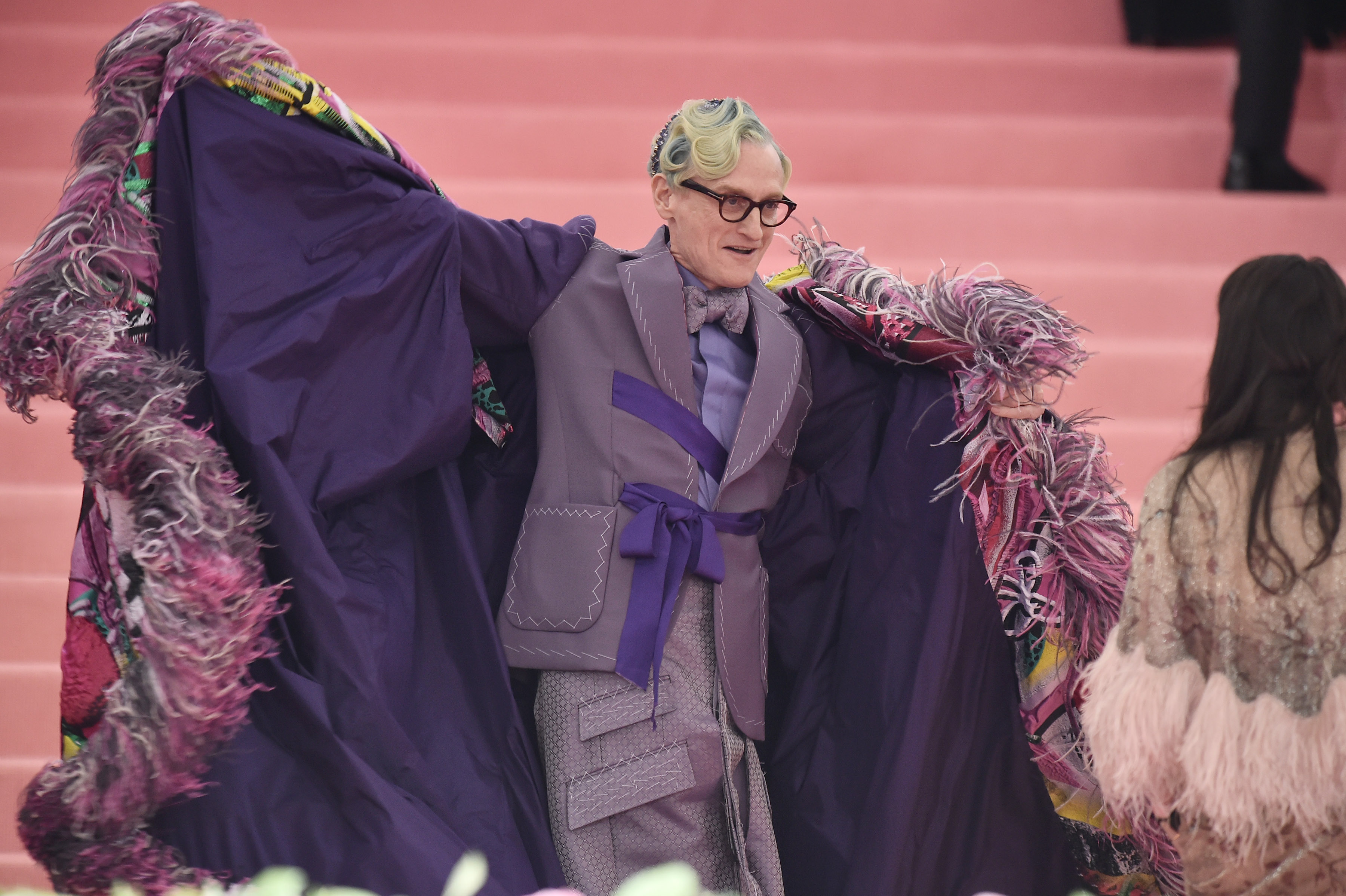 Repping Ursula the Sea Witch gets a hard "pass" in our book.

Kacey Musgraves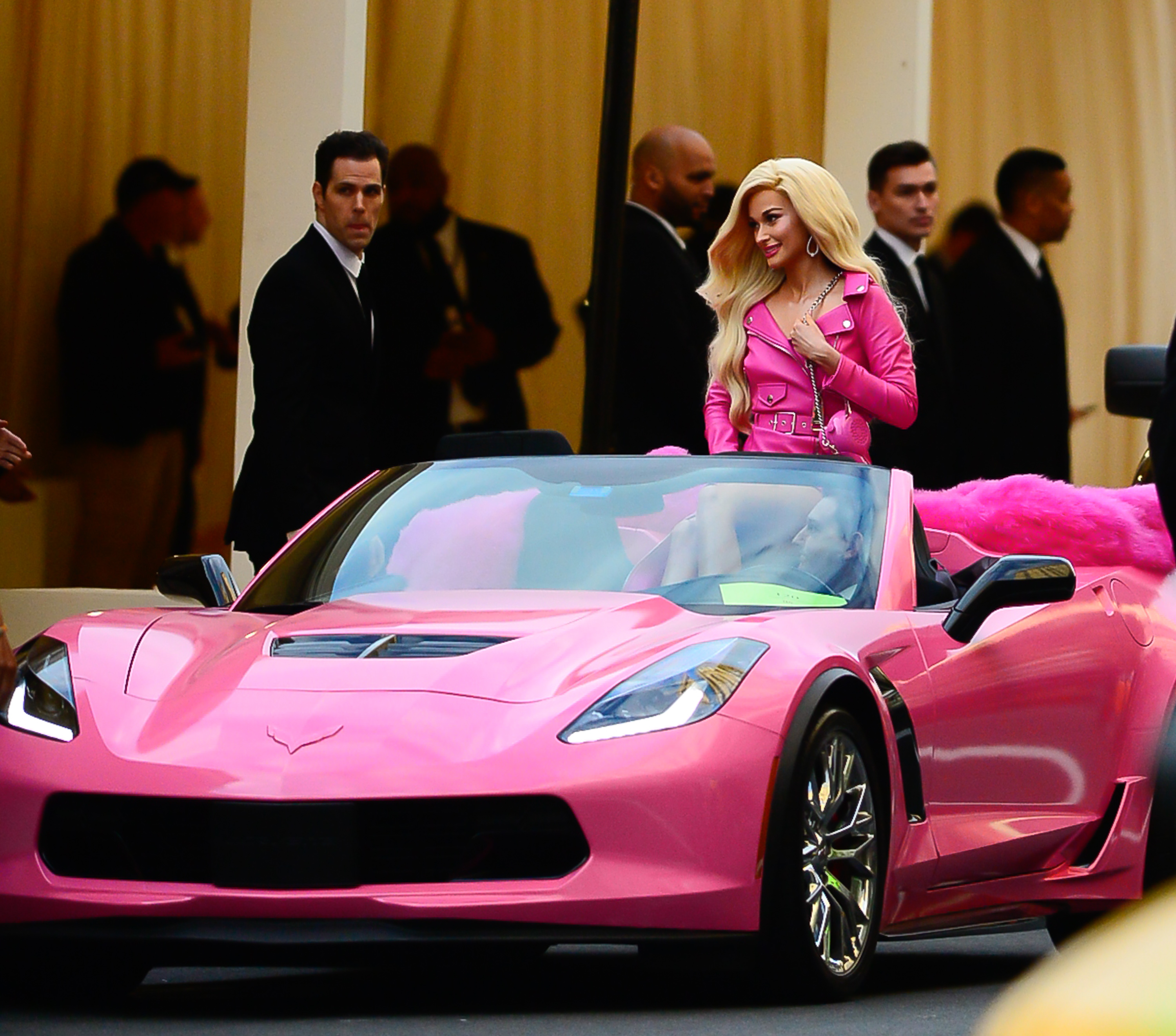 There is pretty much nothing more camp than Barbie, except, perhaps, impersonating Barbie. Our yeehaw queen nailed it.

Cardi B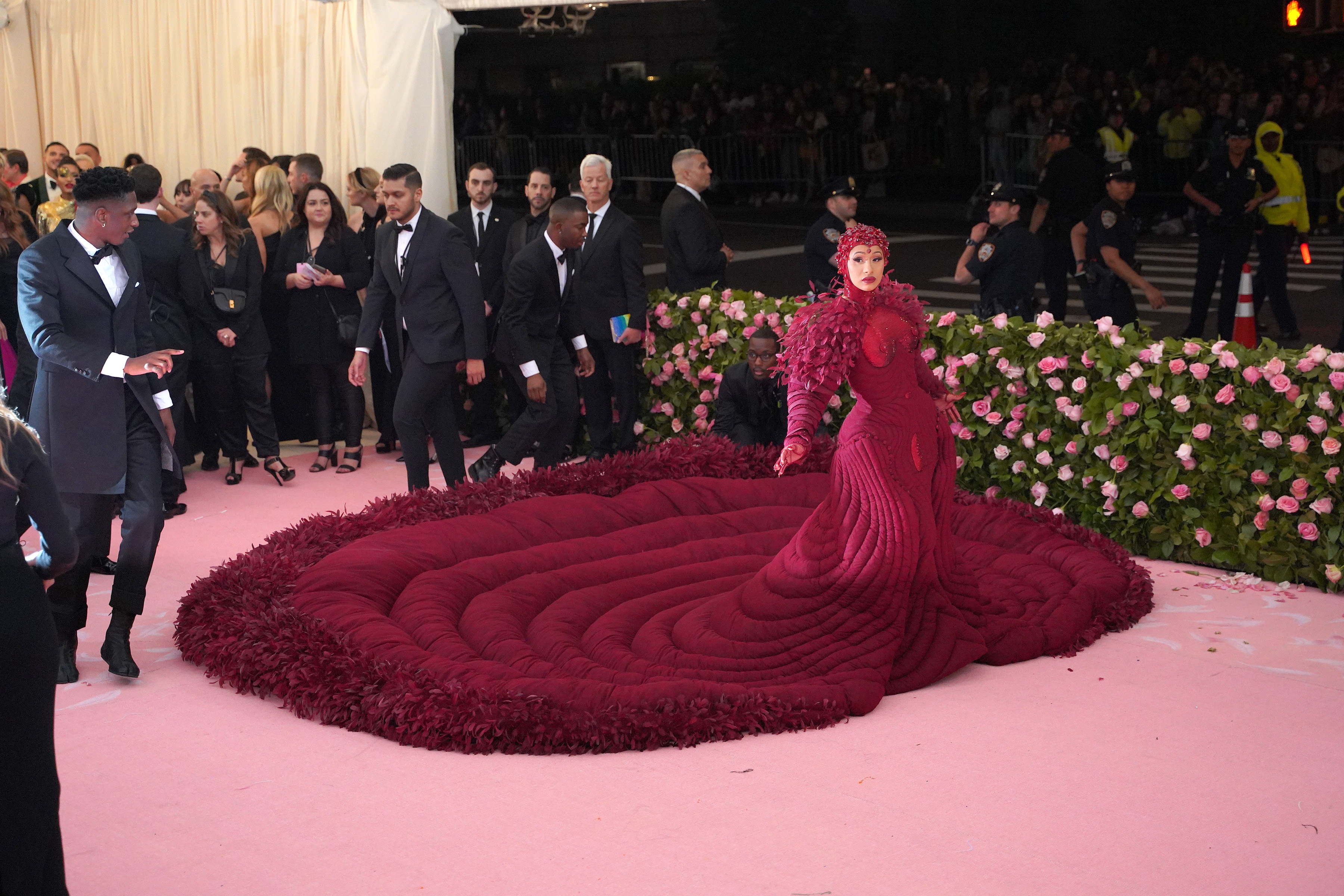 This look takes its cue from Rihanna in Guo Pei, but we can't hold it against Cardi that Rihanna did the sweeping train first — after all, Rihanna does everything first, that's why she's Rihanna. Bleeding out, but make it fashion!

The Olsen twins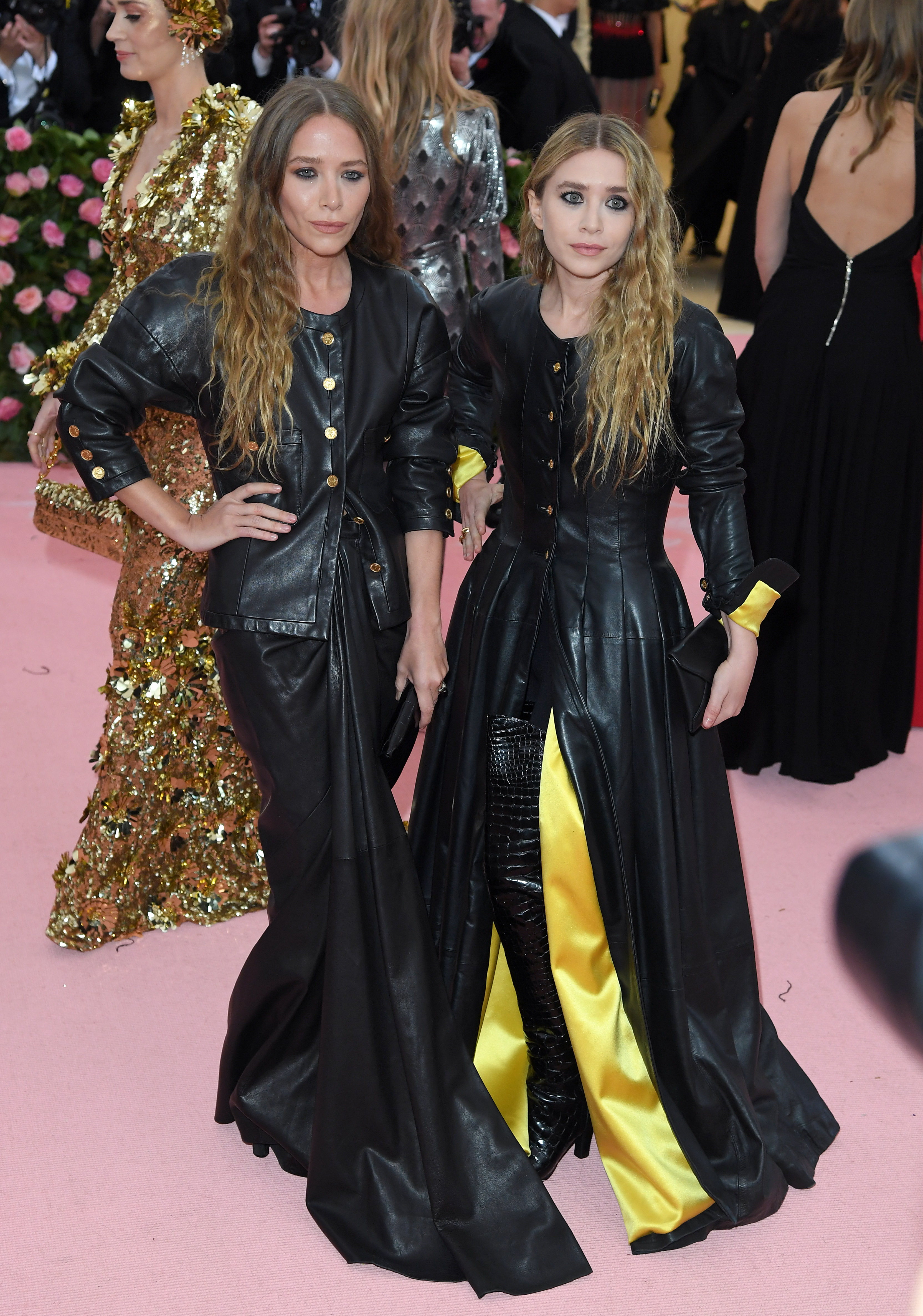 Okay, hear me out; in refusing to adhere to the "camp" theme and showing up in boring black leather, the Olsen twins are actually doing the most camp thing of all. "In naïve, or pure, Camp, the essential element is seriousness, a seriousness that fails," writes Sontag, and the Olsen twins have brought their trademark seriousness to the Met Gala once more, telling the world that they take themselves too seriously to fool around with feathers and fripperies. After all, at a party where everything is so camp that it veers on becoming boring, isn't being boring the most camp thing of all?
Frank Ocean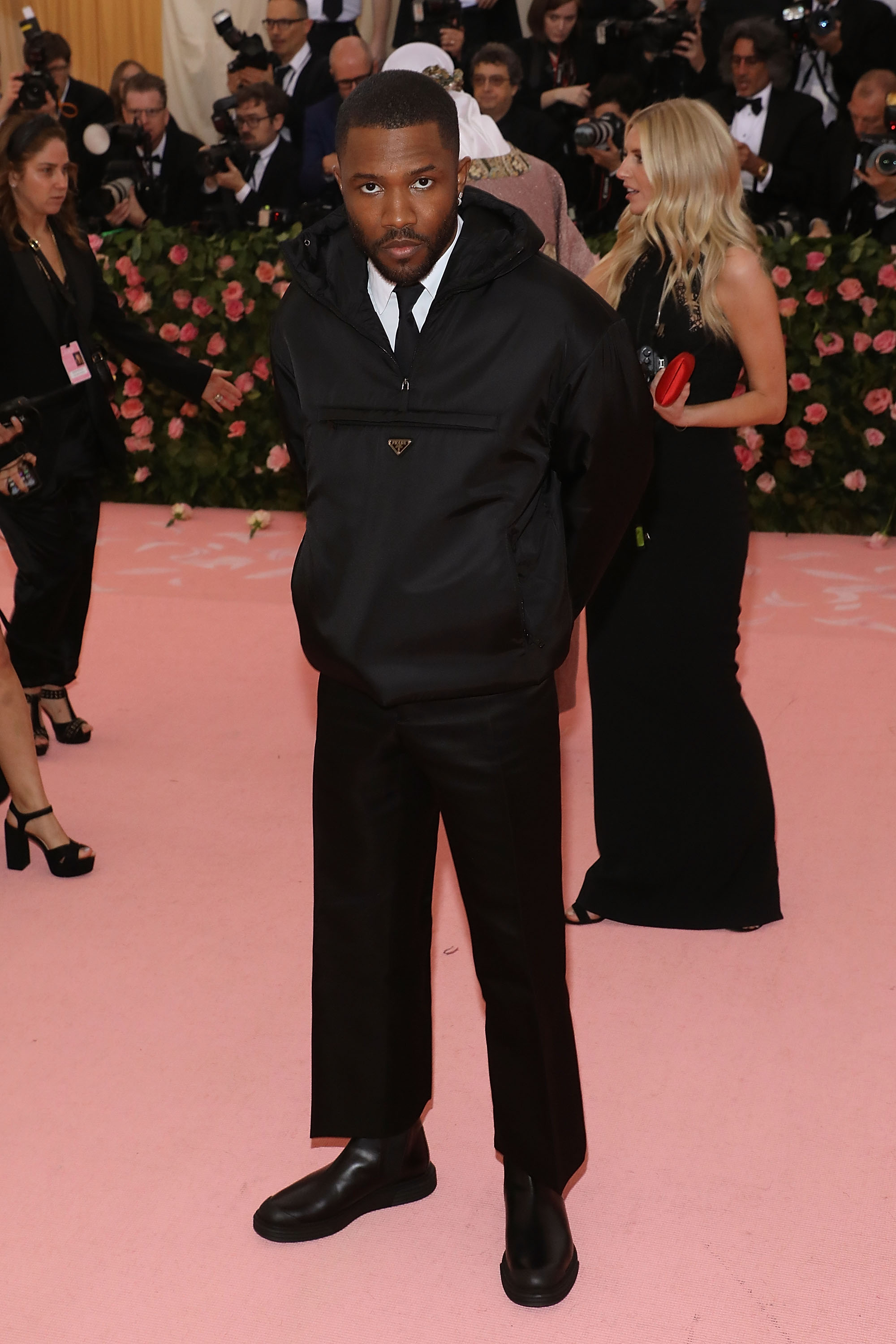 See above.
Jared Leto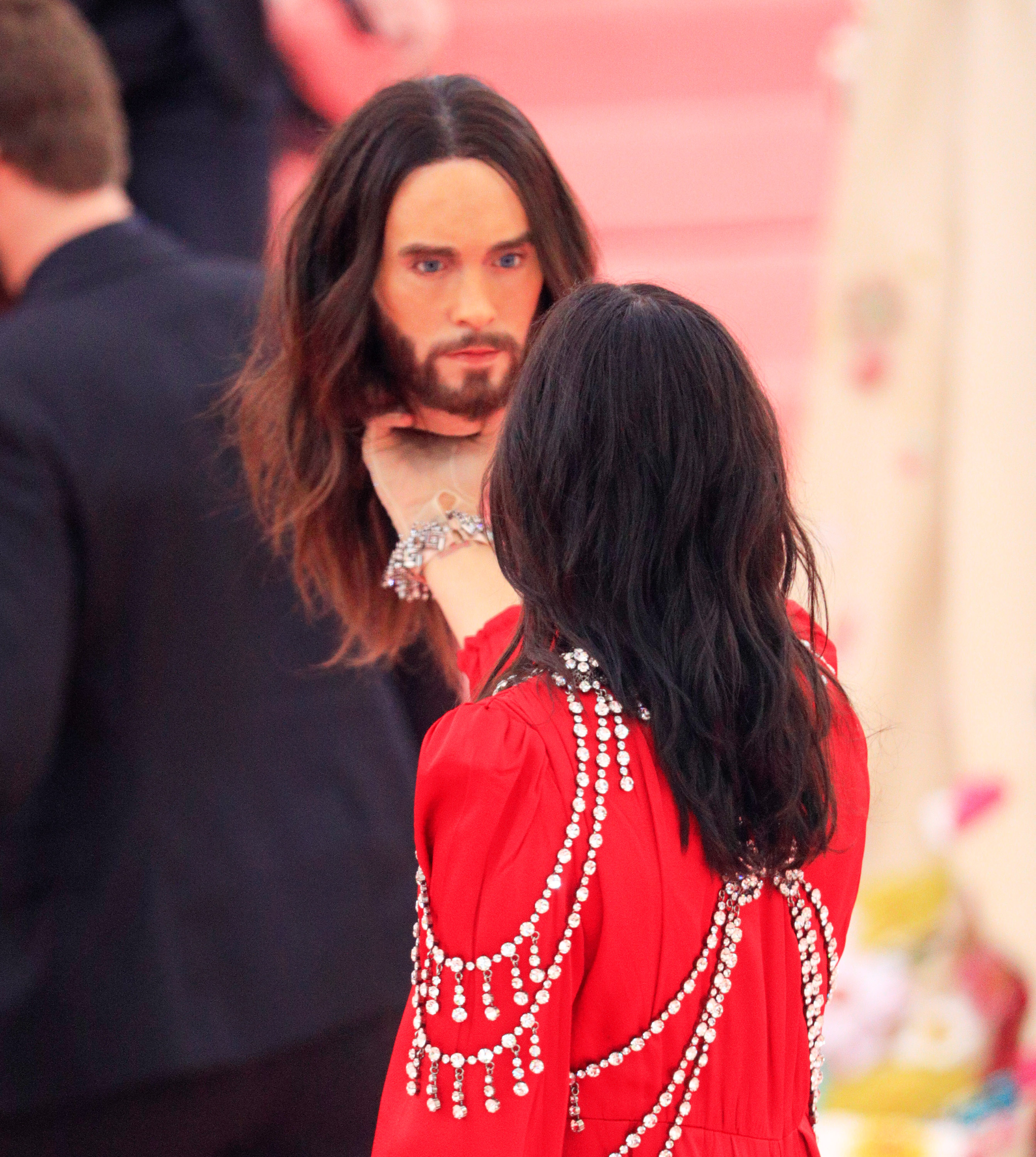 When it comes to camp, two heads are better than one.
Janelle Monae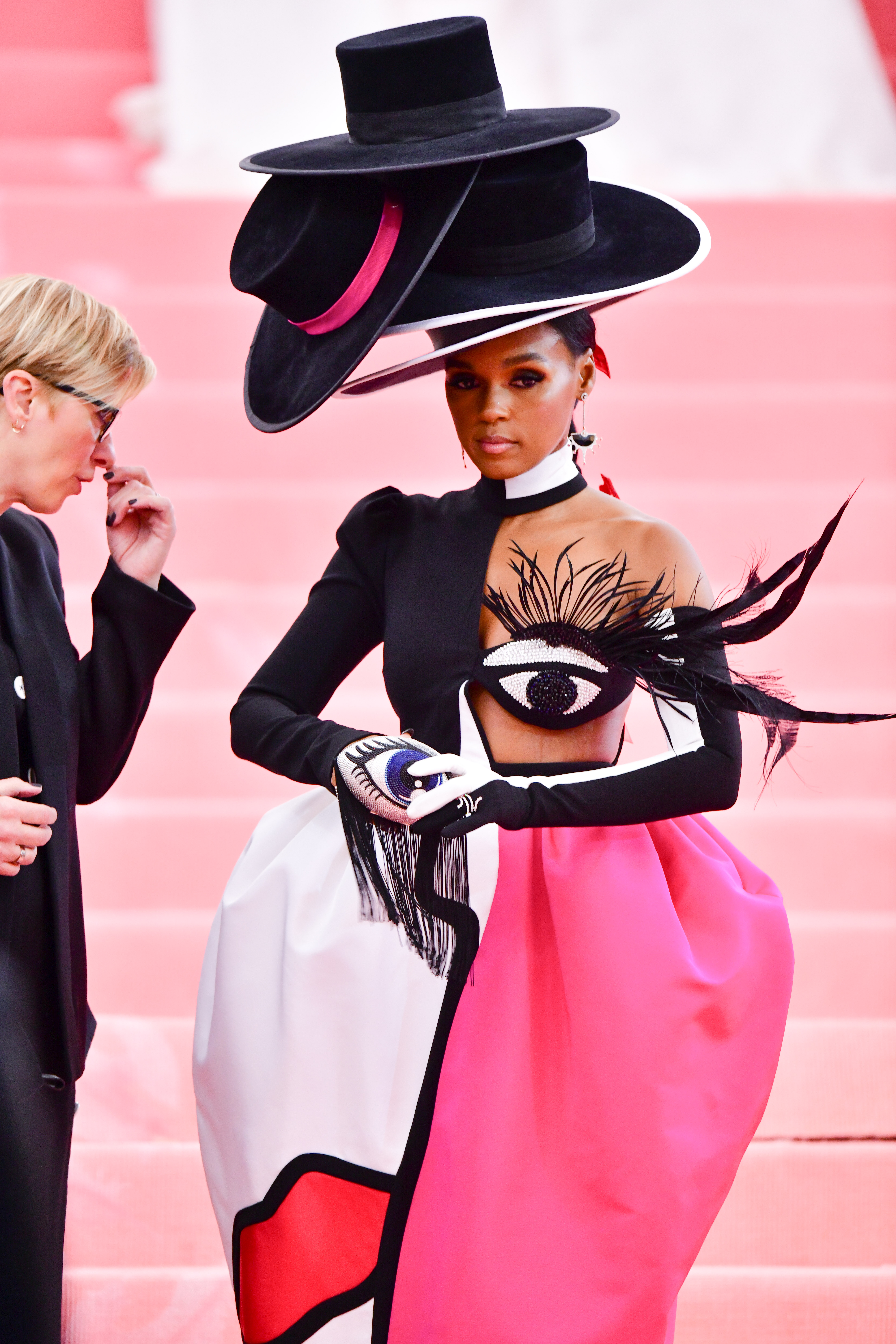 Four hats when one would do definitely falls into Sontag's definition of "natural oddities (the two-headed rooster, the eggplant in the shape of a cross)", with a decidedly campy dose of the unnatural.

Lizzo
It's always going to be a yes from me when it comes to Lizzo, sorry.

Cara Delevingne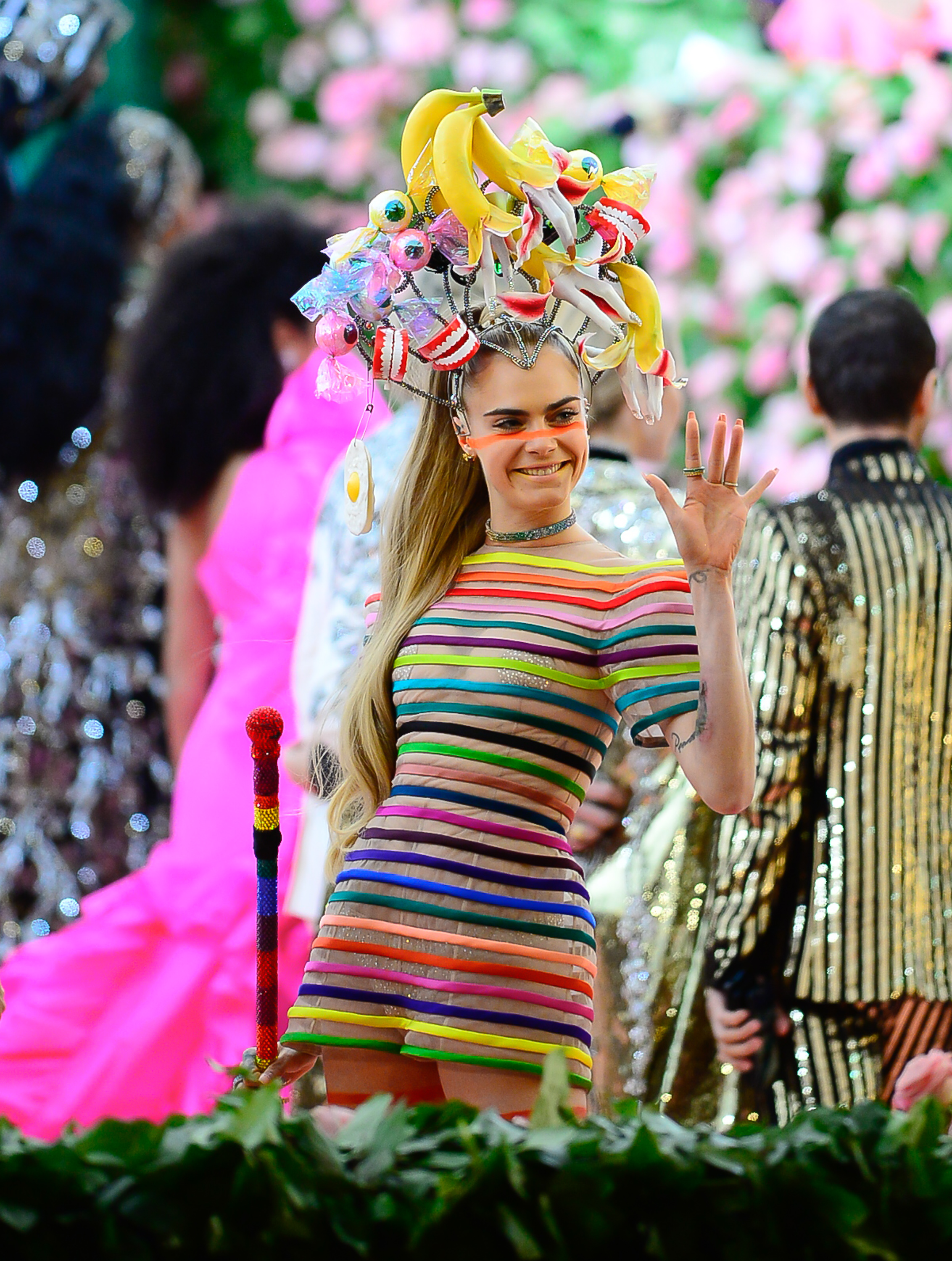 Delevingne could have just rested on her aesthetically blessed laurels, but instead, she brought it, fried egg, wind-up teeth, bananas and all. Carmen Miranda would be proud.

Katy Perry in her afterparty burger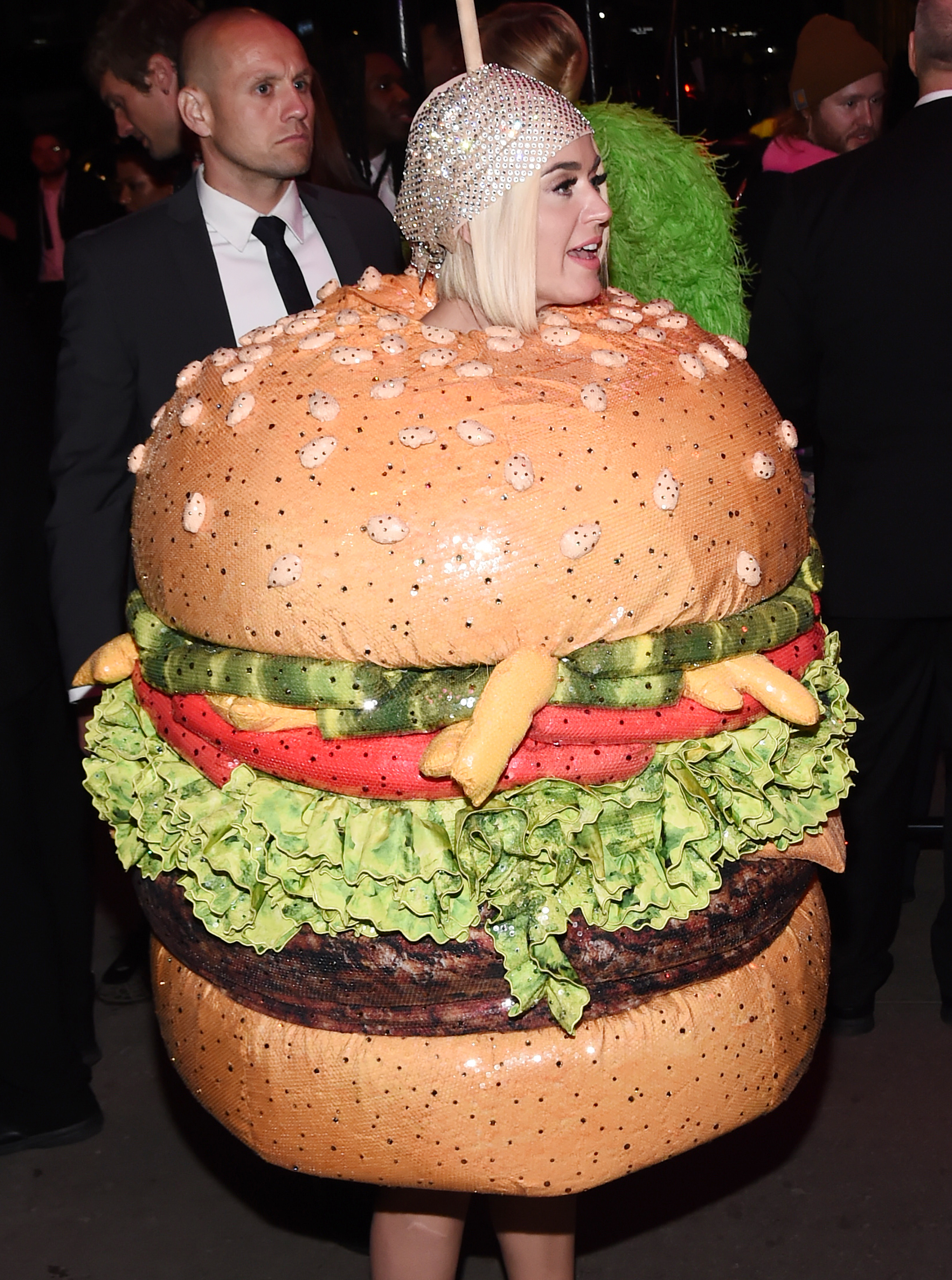 A candelabra is camp, sure, but a burger is — somehow, inexpressibly — even more camp. It vaunteth not itself, it is not puffed-up...it just rules.
FAIL:
Wrong: Harry Styles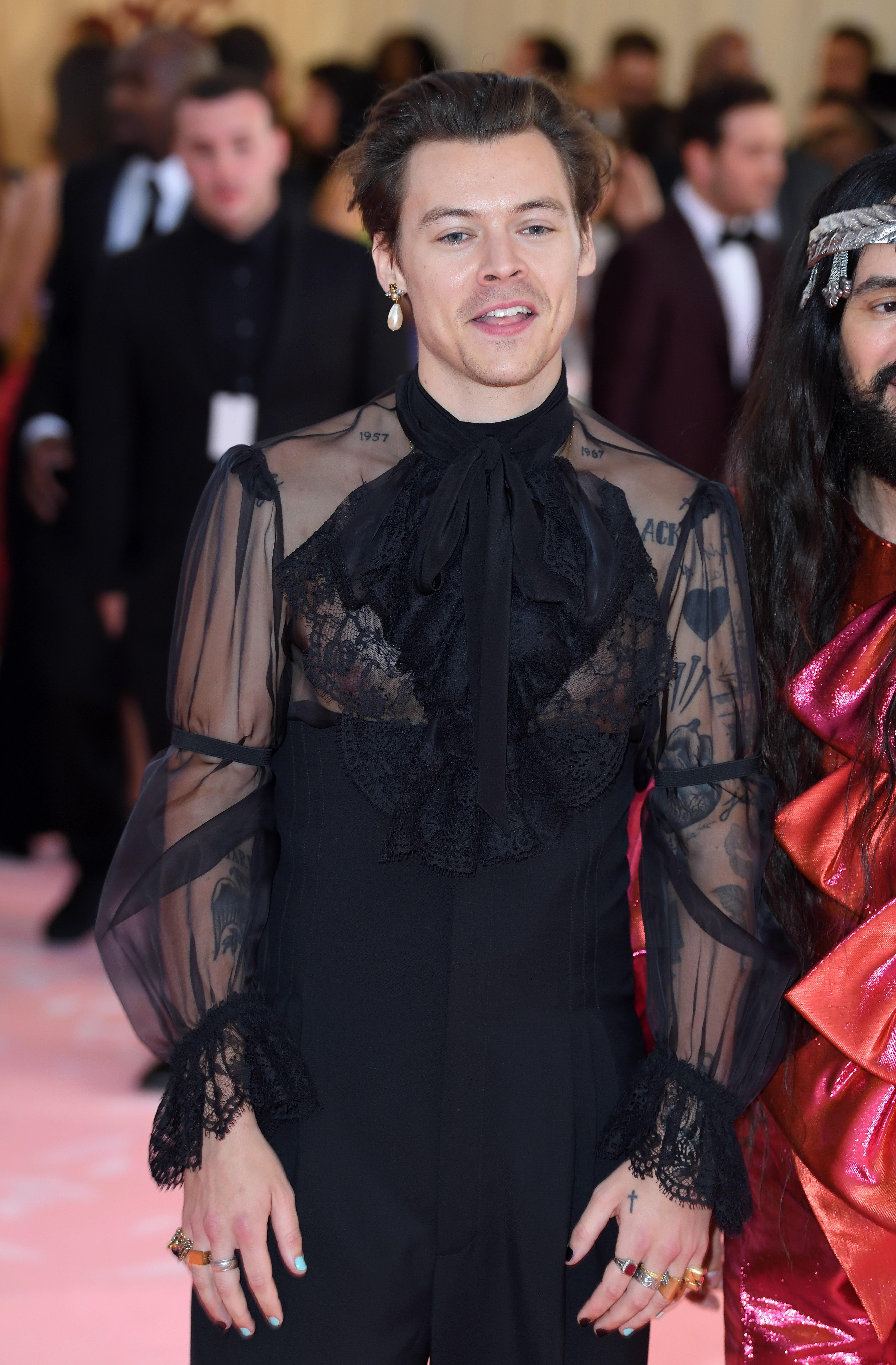 The expectations were high for Styles, and sadly, he didn't clear them in this sheer top/sensible pant/pearl earring combo that looks like something your mom would wear to your graduation dinner.
Karlie Kloss
This is the straight agenda at work.
Rami Malek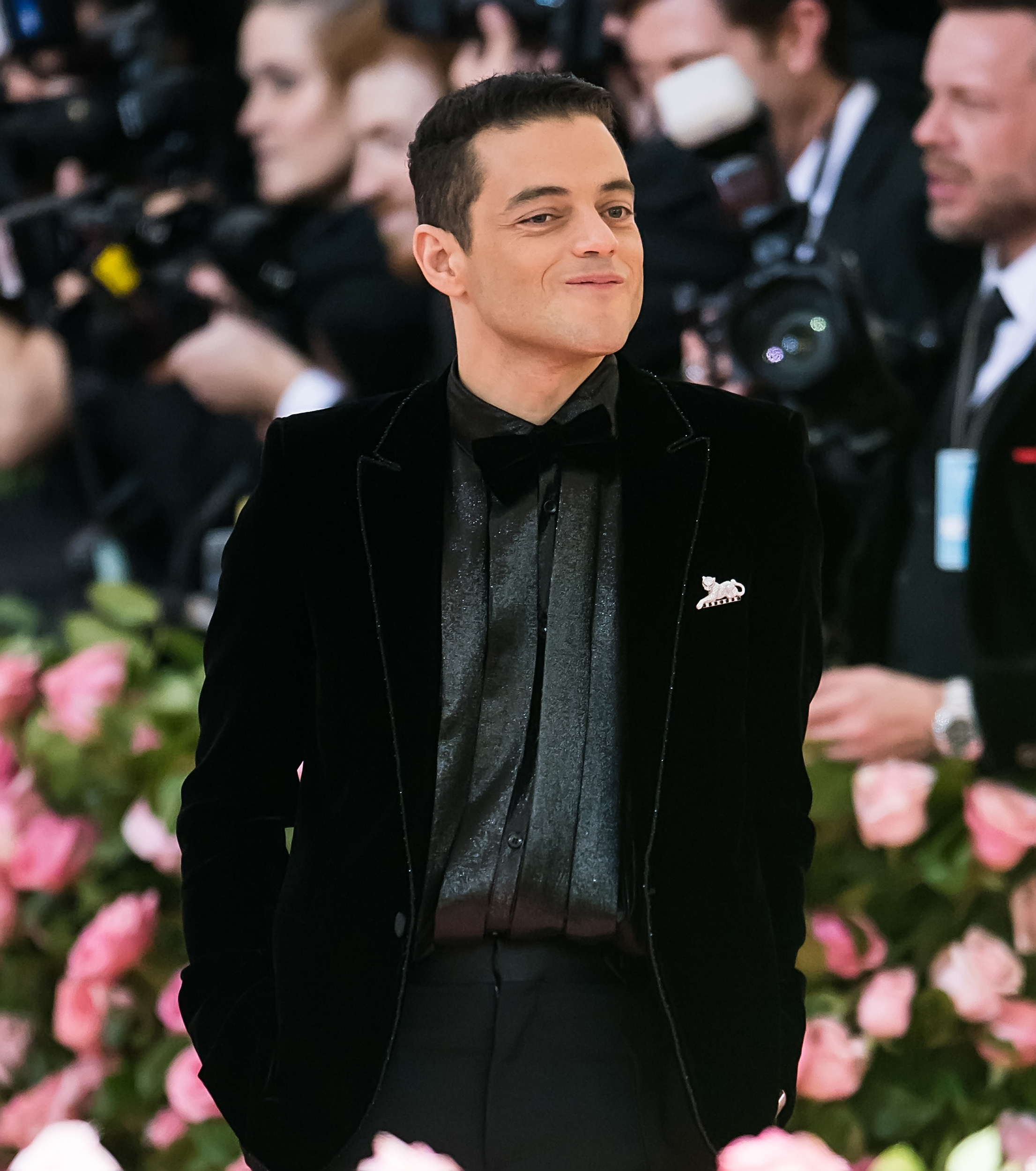 Buddy, you played Freddie Mercury; you owe it to his memory to camp! It! Up!
Lena Dunham and Jemima Kirke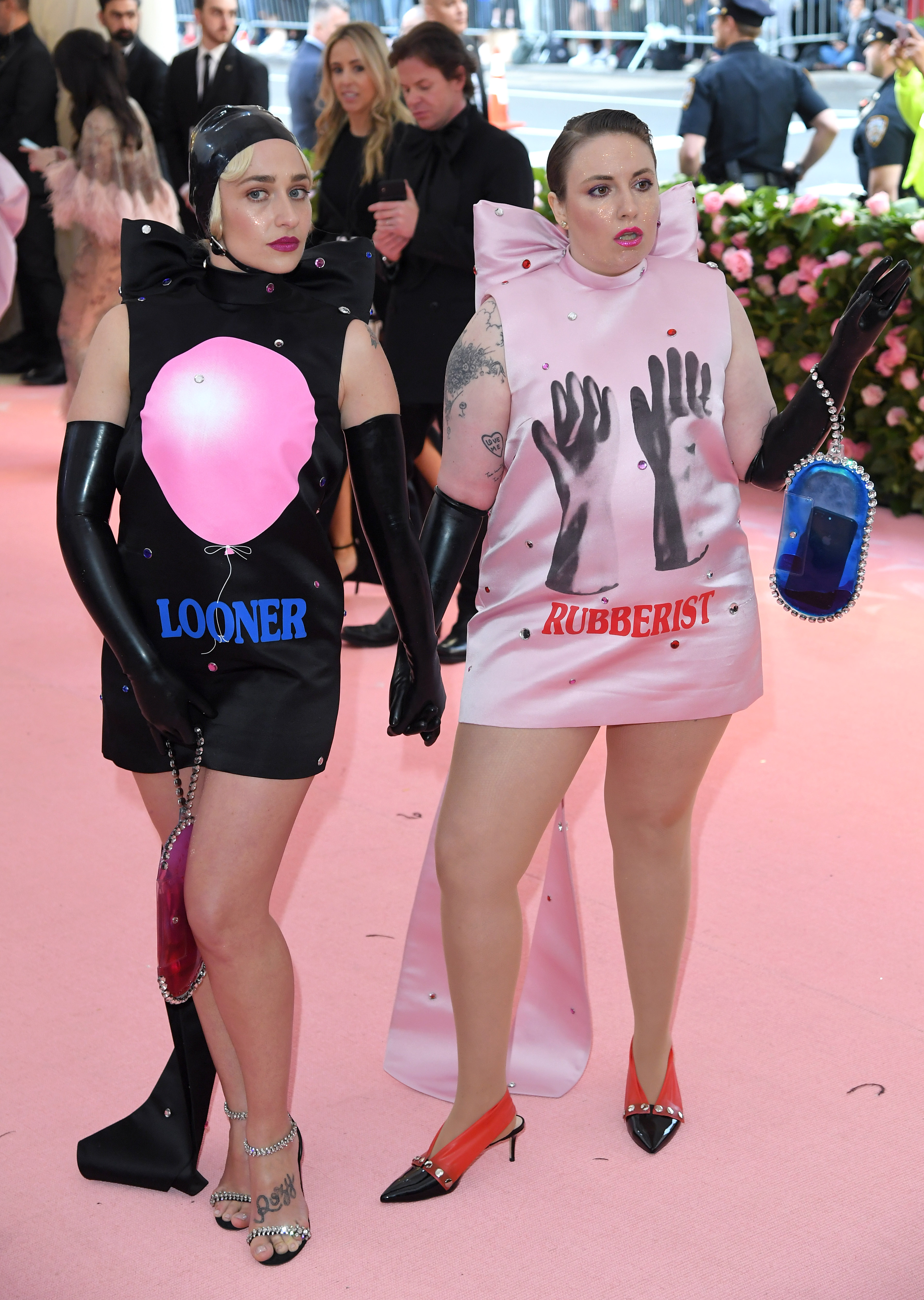 All camp is subculture, but not all subculture is camp.


Hailey Bieber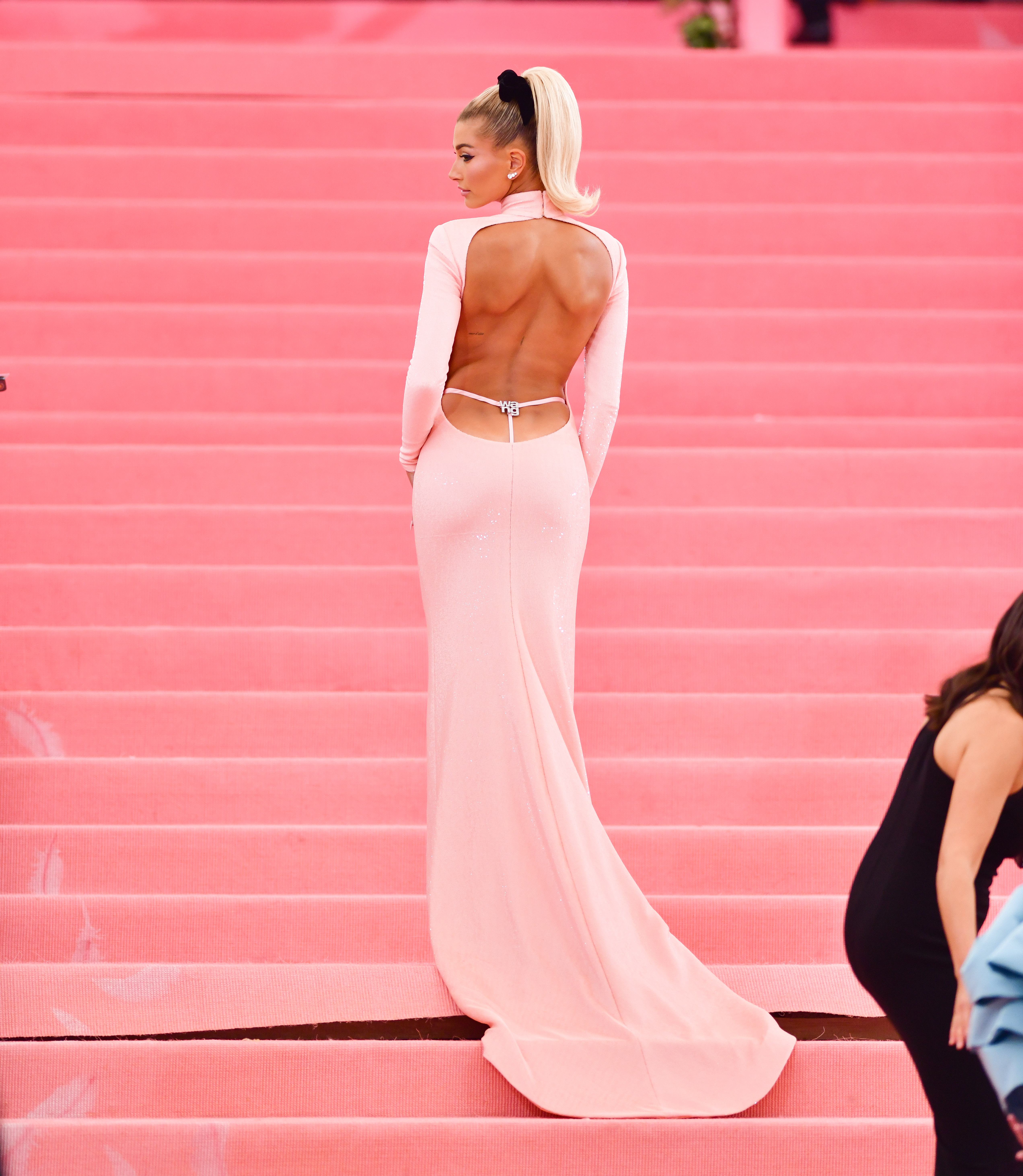 As some genius mentioned, she looks like an Acne Studios bag. Meh. (Although she is making me think of the Degrassi episode where Manny scandalizes everyone by wearing a thong, so she gets points for that.)

Kim and Kanye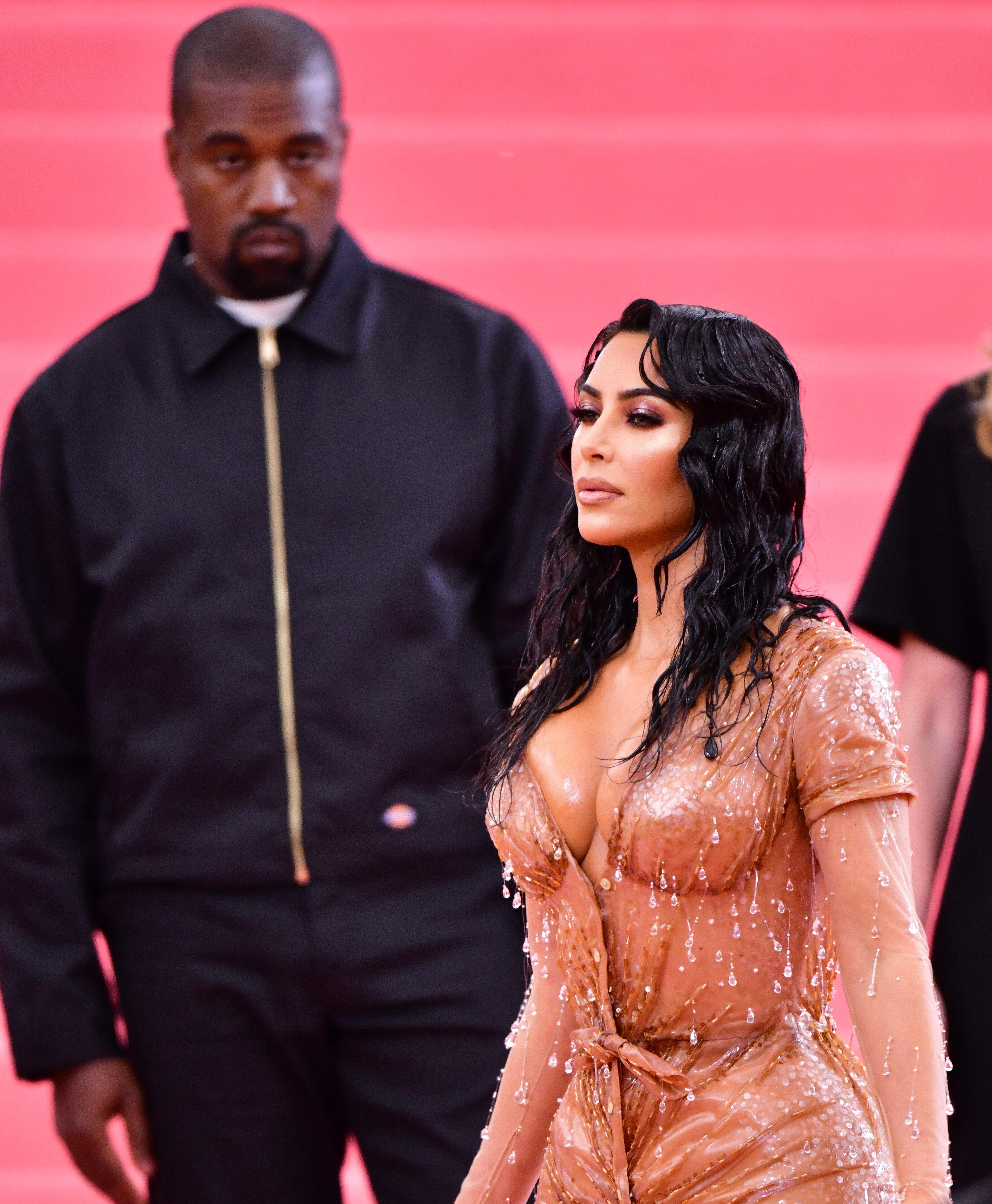 I don't know what I was expecting, exactly, but it wasn't this.


Hailee Steinfeld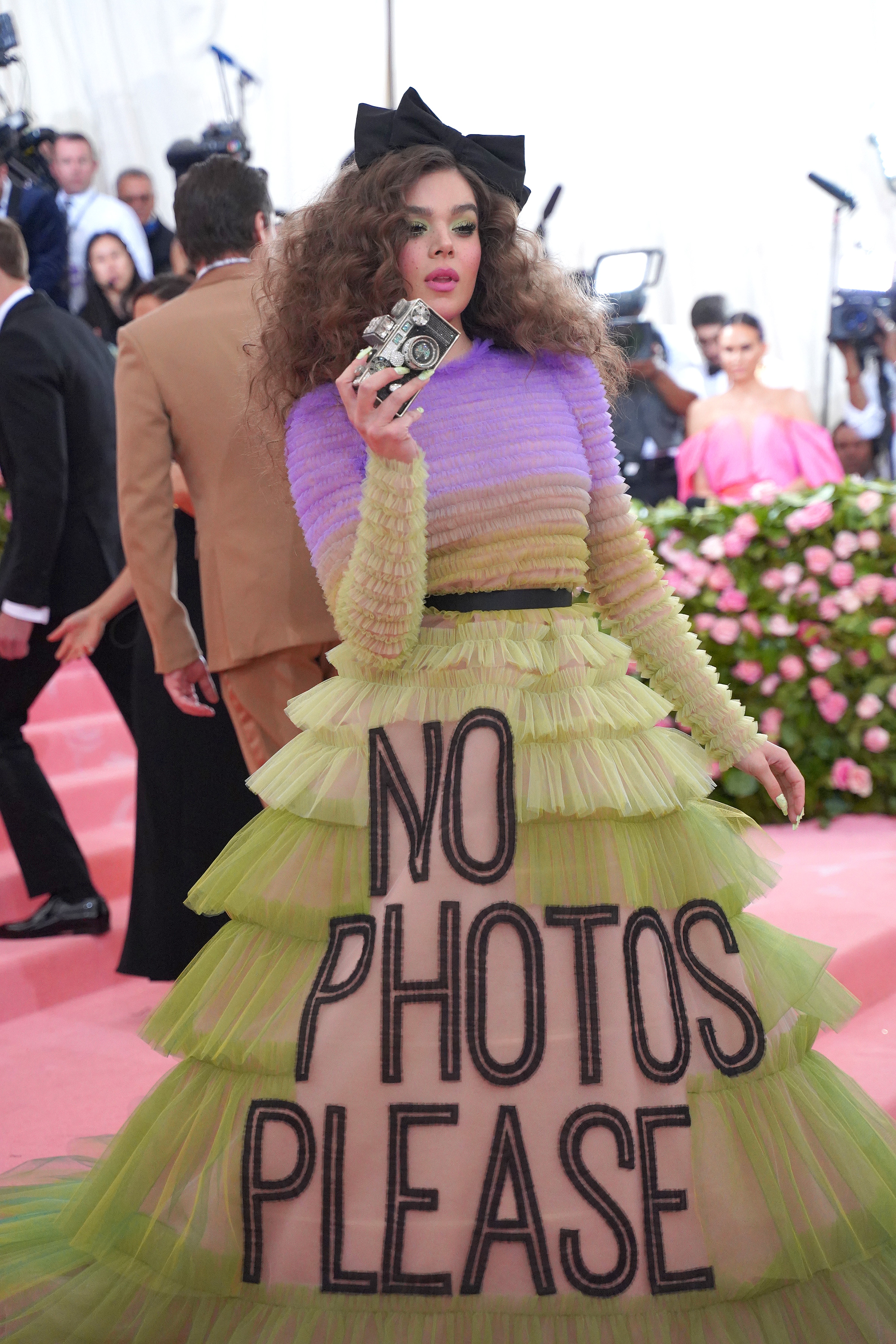 I'm not sure those Viktor & Rolf dresses are exactly camp! They're sort of post-camp, or camp-adjacent, but not fully camp.

Elizabeth Debicki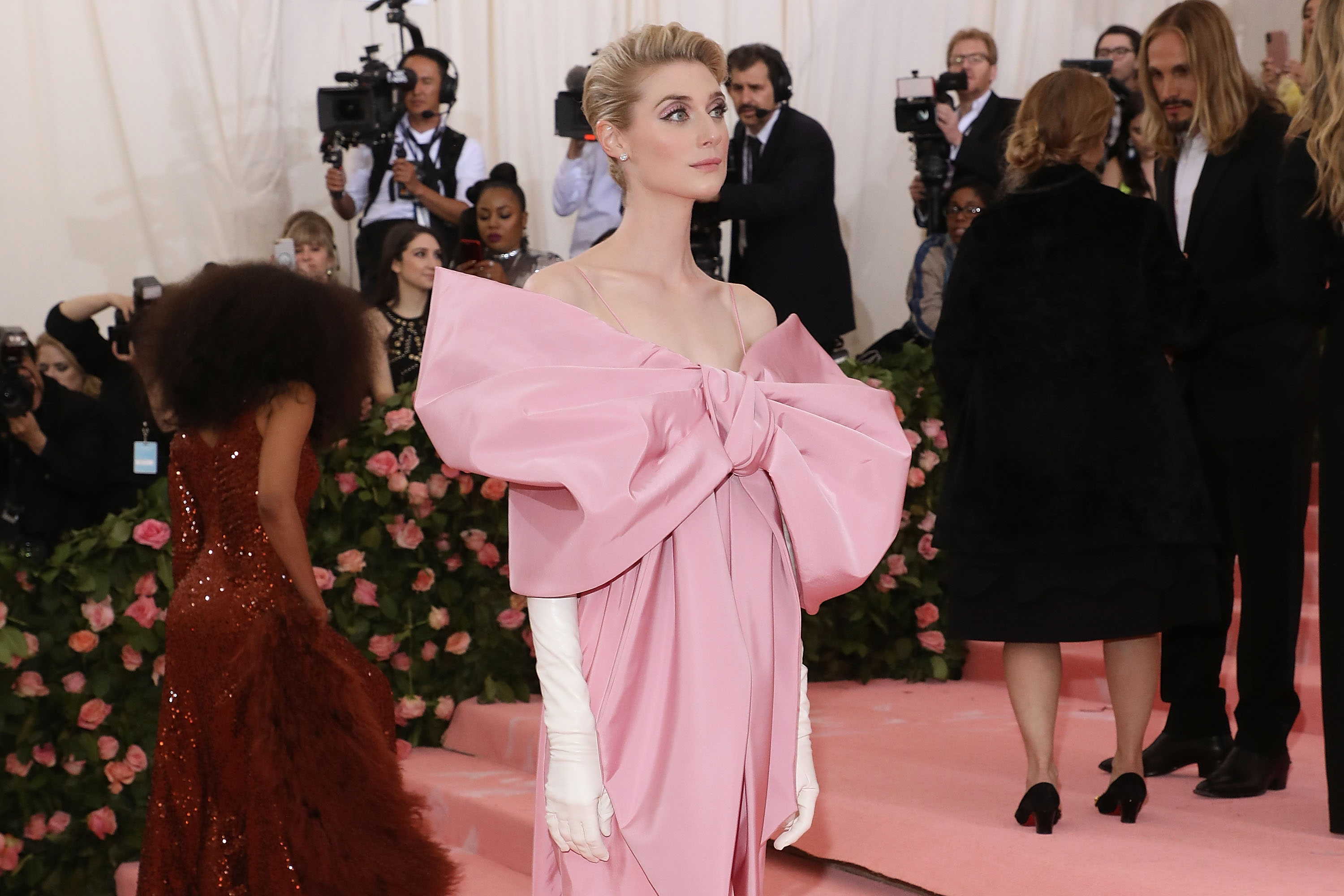 Being six feet and three inches tall is undeniably camp, but this dress is not.

Gwyneth Paltrow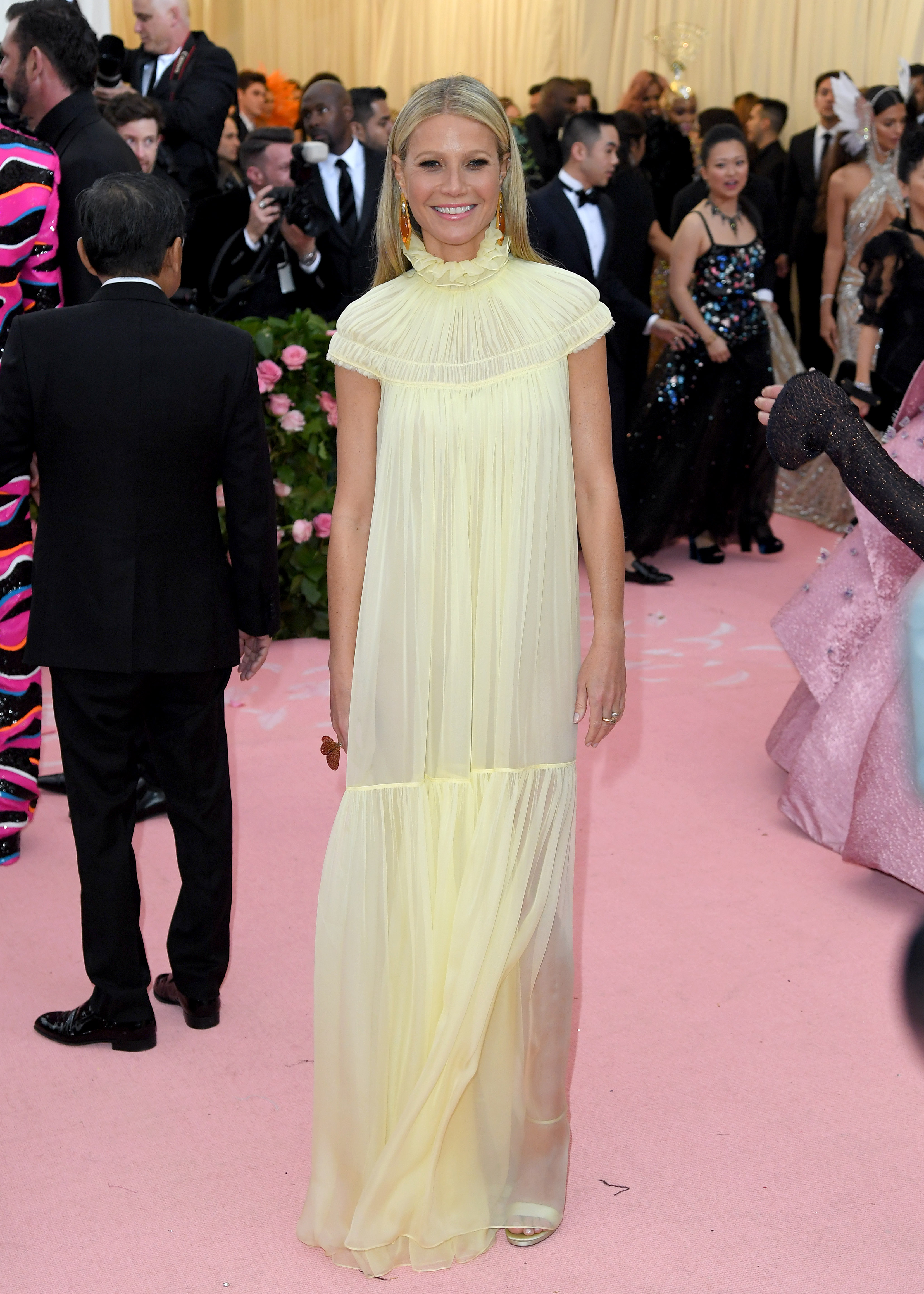 This is a nightgown, bich! Have some fun!

Emma Stone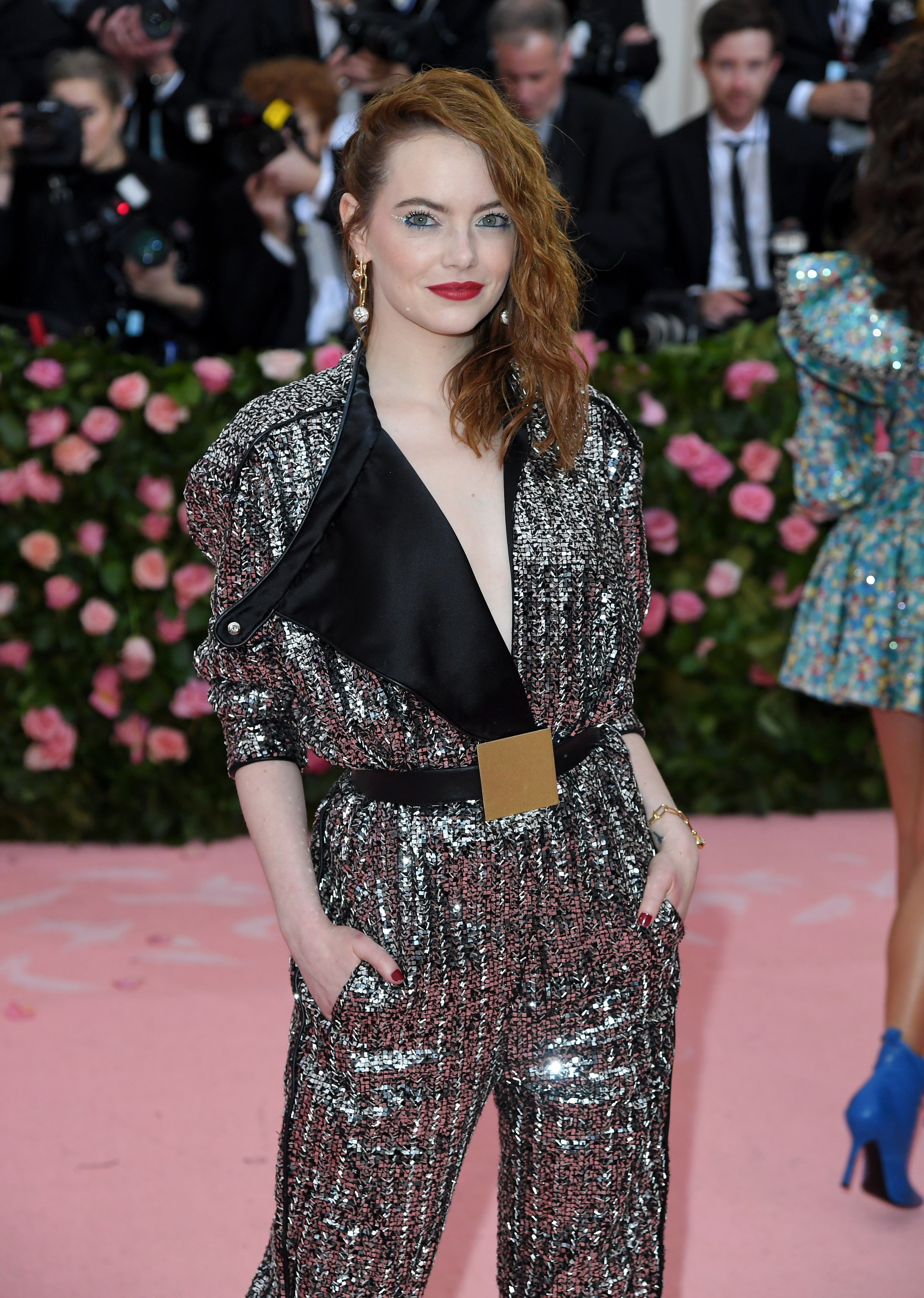 A risk! My kingdom for a risk!