Worlds apart: A World View: John Latham, installation view, Serpentine Gallery, London, March 1 2017–May 21, 2017. Photo © Luke Hayes
Amira Gad Plots New Directions at the Serpentine
Curator Amira Gad parlays her diverse heritage into a multidimensional exhibition-making practice at London's storied Serpentine Galleries. GARAGE found out more about her work's intersecting contexts.
Worlds apart: A World View: John Latham, installation view, Serpentine Gallery, London, March 1 2017–May 21, 2017. Photo © Luke Hayes
GARAGE: What's your background?
Amira Gad: I'm Egyptian, born in France. I grew up in Saudi Arabia and was educated there at a French School. I studied philosophy and Islamic Art and Architecture at the American University in Cairo, moved to the Netherlands where I studied Art History and received my BA, and attended grad school in London at Sotheby's Institute of Art.
It's not surprising then that you have several strands to your practice. As well as being Exhibitions Curator at the Serpentine, you've organized shows for the Sharjah Museum, and you're Commissioning Editor for the online publishing forum Ibraaz, which promotes contemporary visual culture in North Africa and the Middle East. To what extent do these activities overlap?
I've always been interested in how social practices inform artistic ones. Likewise, I'm very interested in the scene in the Middle East and North Africa and its perception in the West, and vice versa. The Serpentine allows me to develop my practice as an exhibition maker, while through Ibraaz I can develop a more critical strand of practice, through writing, focused on questions of identity and knowledge production within contemporary art. Through my freelance curatorial projects, I'm able to explore interests that are not necessarily pertained to any of these categories.
What are the challenges of working in these seemingly very different contexts?
Each context comes with its own issues. The Serpentine, as a public art institution, has a responsibility to present groundbreaking exhibitions and make work broadly accessible. At Ibraaz, one of the challenges is language and translation. We publish in English and some content is available in Arabic. The editorial team goes through the tremendous effort of making works by artist in the region accessible to an English-speaking audience. Ibraaz aims to give artists a platform on which they can express themselves freely and renders the relevance of their work in a discursive context. Either way, I guess the question at hand is how to break down those invisible borders.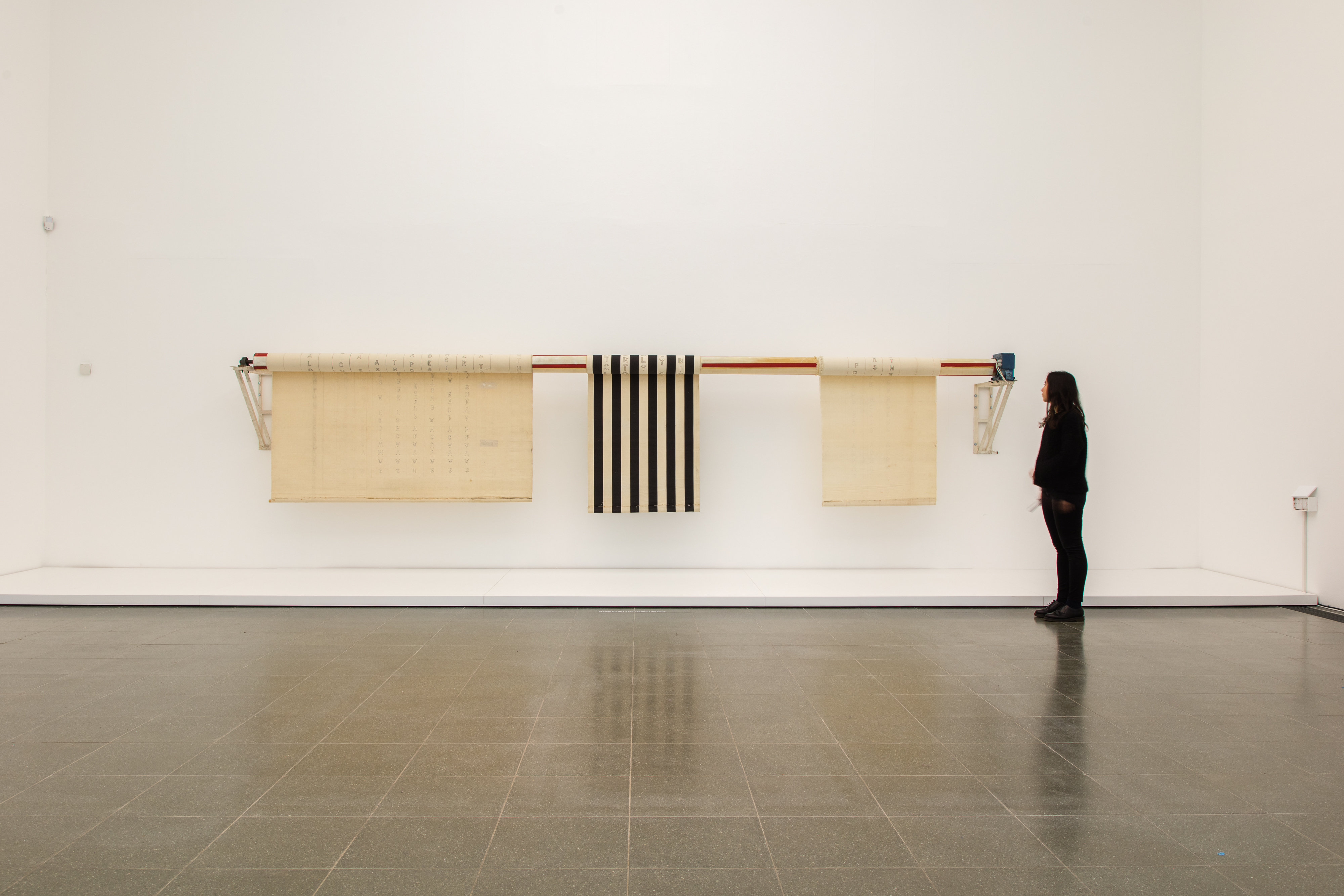 Exactly twenty years ago I interviewed American curator Lisa Corin about her appointment as the Serpentine's Exhibition Curator, the position that you currently occupy. Back in 1997 it was a rarity to encounter an outsider, even an Anglo American like Corin, in a curatorial position in a public institution in London. Organizations like the International Institute of Visual Arts—whose founding director Gilane Tawadros shares your Egyptian heritage—were the exception in a landscape dominated by white British bourgeois tastes. With the opening of Tate Modern, the founding of the Frieze Art Fair, and a wave of international figures moving through the city over the past two decades, London's cultural landscape has become more globally oriented. Do you feel your cosmopolitan profile corresponds with the art scene in London today?
London has evolved but there is still segregation, and this can be felt in London and elsewhere in Europe. We simply cannot live in a world and pretend that this is not an issue any more. Diversity has come some way but there is still segregation, and Brexit has heightened that feeling.
How does the Serpentine's program engage with this complex context?
At the Serpentine, we look for diversity in every sense of the word. Our program aims to be balanced by presenting the works of British and International artists, established and emerging, as well as across all media. We consider how the practices of artists can be relevant to our social context and our starting point will be the work of the artist to address this.
I want to pick up on the question of context in relation to the survey exhibition that you recently curated of the late British Conceptual artist John Latham. In the catalogue, you begin your essay by quoting Latham's observation "context is half the work."
Context is extremely important. Whether it's what is happening in our societies today or the position of an institution. The Serpentine is located in The Royal Parks, and much of our audience are casual passersby. Latham's practice is incredibly complex and multi-faceted. It was challenging for me to try and get a full grasp of his work! I guess the importance of context also lies in the fact that it is our first point of reference to gain understanding.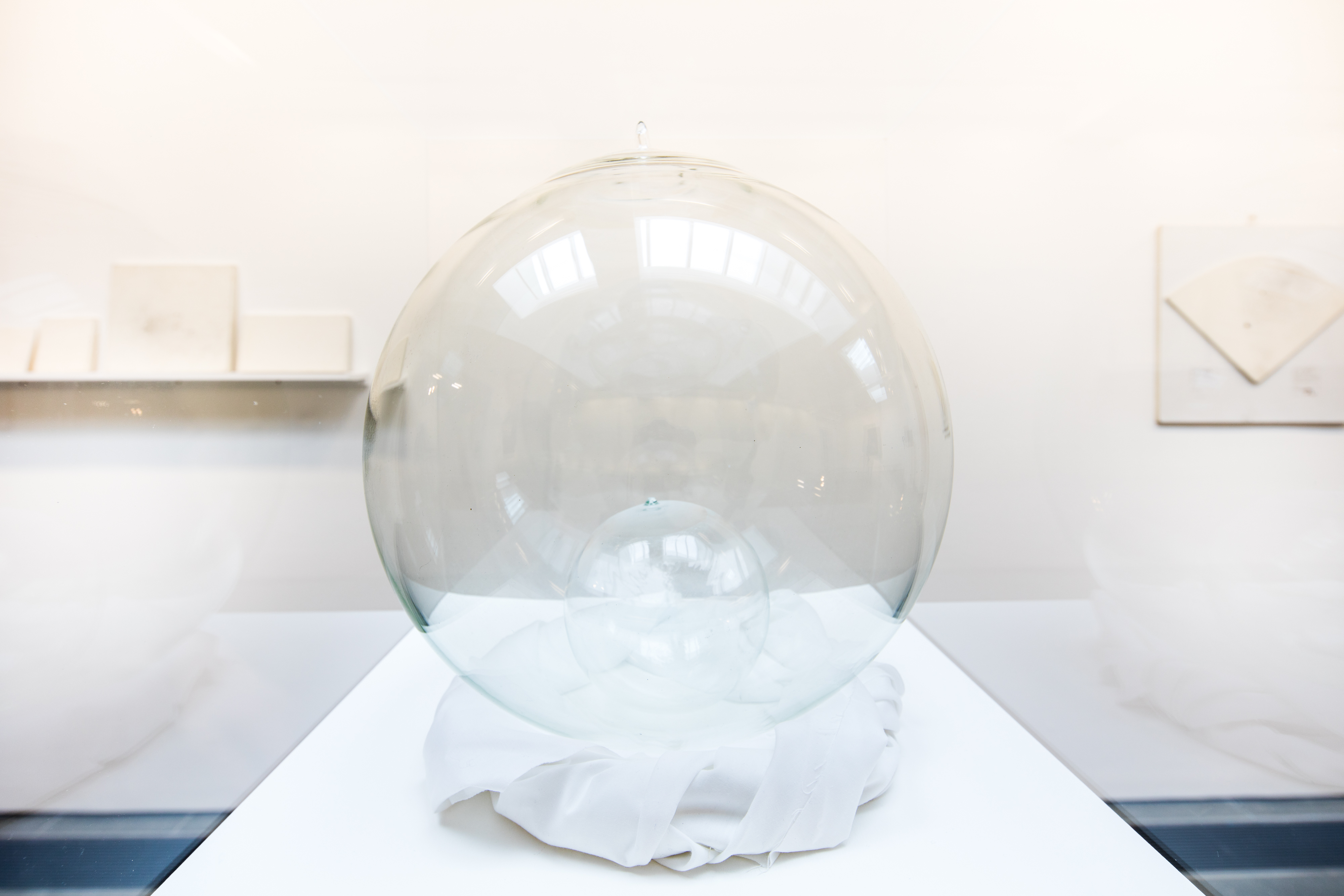 That's why I liked your essay; it was written from the perspective of someone setting out to navigate the practice. Scholarship around Latham's work too often adopts the artist's own rhetoric and this makes the work even more opaque.
Even Latham's sons are still trying to understand their father! But his practice was an interesting one for us to present because it responds exactly to that balancing act and the question of responsibility to the audience, making the work accessible without undermining the practice. How can we deal with practices that are that complex? It was a challenging process but a very enjoyable one too. And in the course of it we unearthed an artistic community in London that knew Latham's work or had been inspired by his practice.
The Serpentine has a strong international profile, and I think that it's fair to say that, along with its charismatic directors and glamorous summer parties, this image sometimes comes close to eclipsing its function as a public gallery. How as a curator do you work to maintain it a space of contemplation?
The position of the Serpentine in Kensington Gardens is something we work with and embrace; that's our context. We are also very accessible. We're free, and our public is not limited to people who are walking their dogs through the park, that would want to pause for a moment and see what we have to offer. The hope is that every person who does that will be curious enough to come back. For each exhibition, the curator and assistant curators give a free tour of the shows. This is another form of access to our public. It's not a place where you will never get to meet the people behind the projects. We offer every possibility for the artists to engage with the audience directly. There's nothing between our public and us.
In 2015 you curated exhibitions of work by the black British artist Lynette Yiadom-Boakye and American artist Jimmie Durham, and this summer you curated a survey of the work of the American filmmaker, cinematographer and artist Arthur Jafa. All three artists engage in divergent ways with common themes of race and cultural identity. Jafa was recently quoted as saying "the secret of what I do is that I never speak to white people, everything I do is addressed to black people." How do you reconcile Jafa's position with the Serpentine's image of, and location within a space associated with white privilege?
This is a point that AJ (as he likes to be called) was concerned with in developing his show. His work looks at black American history, culture, and aesthetics. He looked at the possibility to extend beyond our gallery walls to empower other locations, and also devised a project (The Listening Session) that would take place in different places in London, which he would refer to as "Black Sites." The point of inclusion is an important one, to engage with communities that may not necessarily already have a relationship with the Serpentine Galleries, or that he engages with in his work. His 2016 short film Love is the Message, the Message is Death is on view at The Store Studios in London until December10. His shows and work are overwhelmingly popular, and the urgency of organizing such an exhibition and presenting his work can be felt.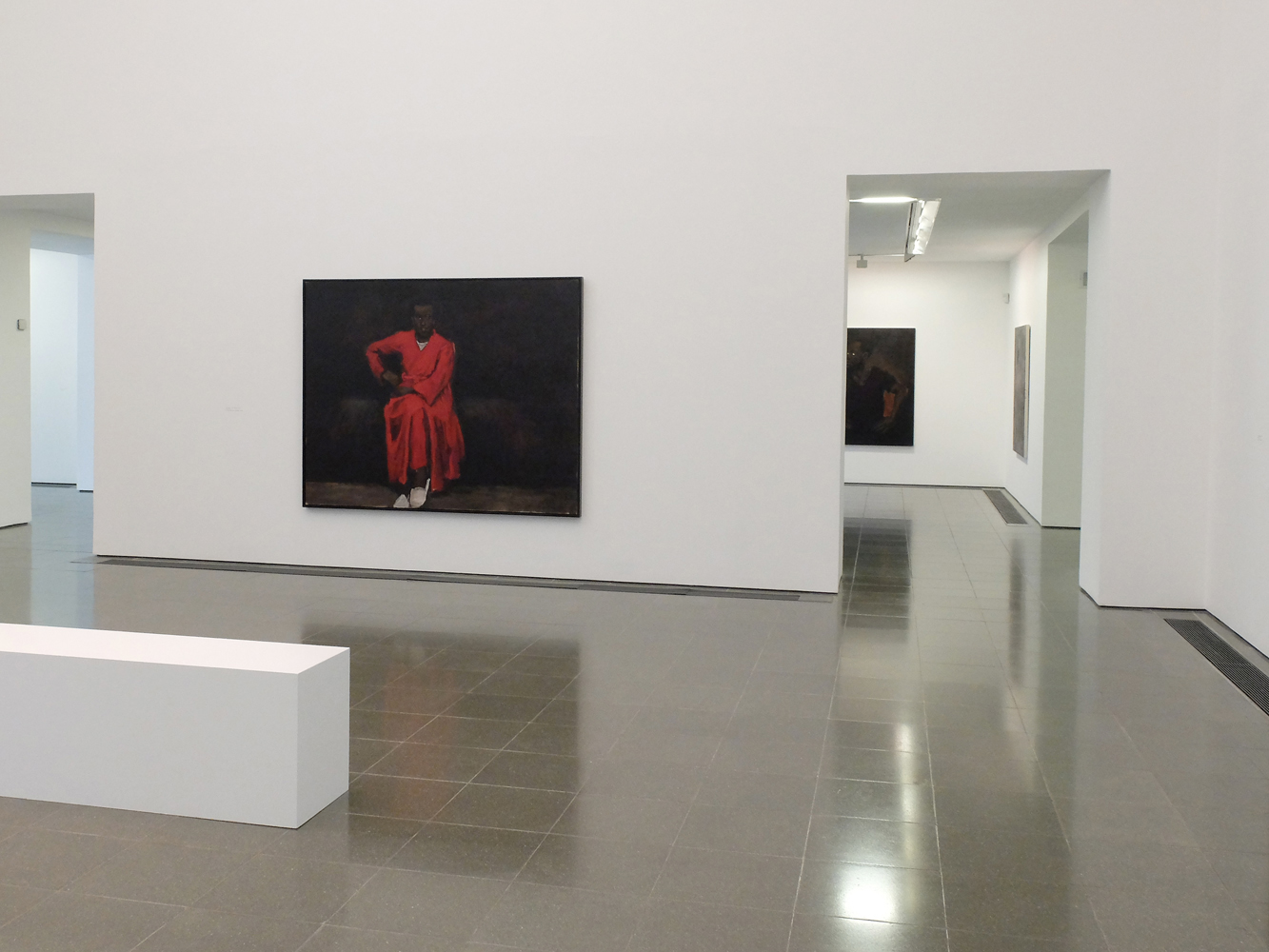 Jafa's show coincided with the catastrophic fire at Grenfell Tower, which like the Serpentine is located in the Royal Borough of Kensington and Chelsea. At the time of the fire, critics pointed out that the great loss of life at Grenfell might have been avoided had the local council not cut costs around safety provision for poorer people in the north of the borough while spending vast sums renovating the southern cultural quarter. Some also made comparisons between the Grenfell fire and official responses to the impact of Hurricane Katrina, which is referred to in Jafa's video for Beyoncé's Formation.
The Grenfell fire happened while we were installing AJ's show and it truly upset him. At a public talk organized at the Serpentine, he said he thought that we might begin to resolve the question of privilege, which is what leads to disaster, by "letting the black man have a seat at the table." In this sense, the importance of his exhibition at the gallery also lies in the potential to disrupt racially determined structures and raise awareness. In Arthur Jafa's exhibition A Series of Utterly Improbable, Yet Extraordinary Renditions, the idea of the black gaze onto the white person in a white cube is at play. As you walked around the exhibition, you would be faced with images of people—you were always being looked at.
Lynette Yiadom-Boakye's exhibition also used the painted portrait to question of identity and the black gaze.
Lynette Yiadom-Boakye's paintings depict fictional characters. The artist is often quoted in interviews by answering that she depicts black characters because she is herself black and that is her reality. The presence of black portraiture is of course a larger and very relevant question within art history.
How do these issues affect you as a curator working in a white-dominated art world?
I embrace and I am proud of my heritage. It offers me different perspectives on the work that I do. However, it should be admitted that there is also, perhaps, a certain fetishizing of foreign curators. I am Egyptian, though I am not simply an Egyptian curator. The problem with this sort of categorization is that as long as it continues we will always speak of Arab art, for example, as if it is something that is outside of the art world. This is one of the points that we are constantly reassessing at Ibraaz. This does bring up an important question that recurrently comes up: Who is entitled to speak of have an opinion on a particular matter and why?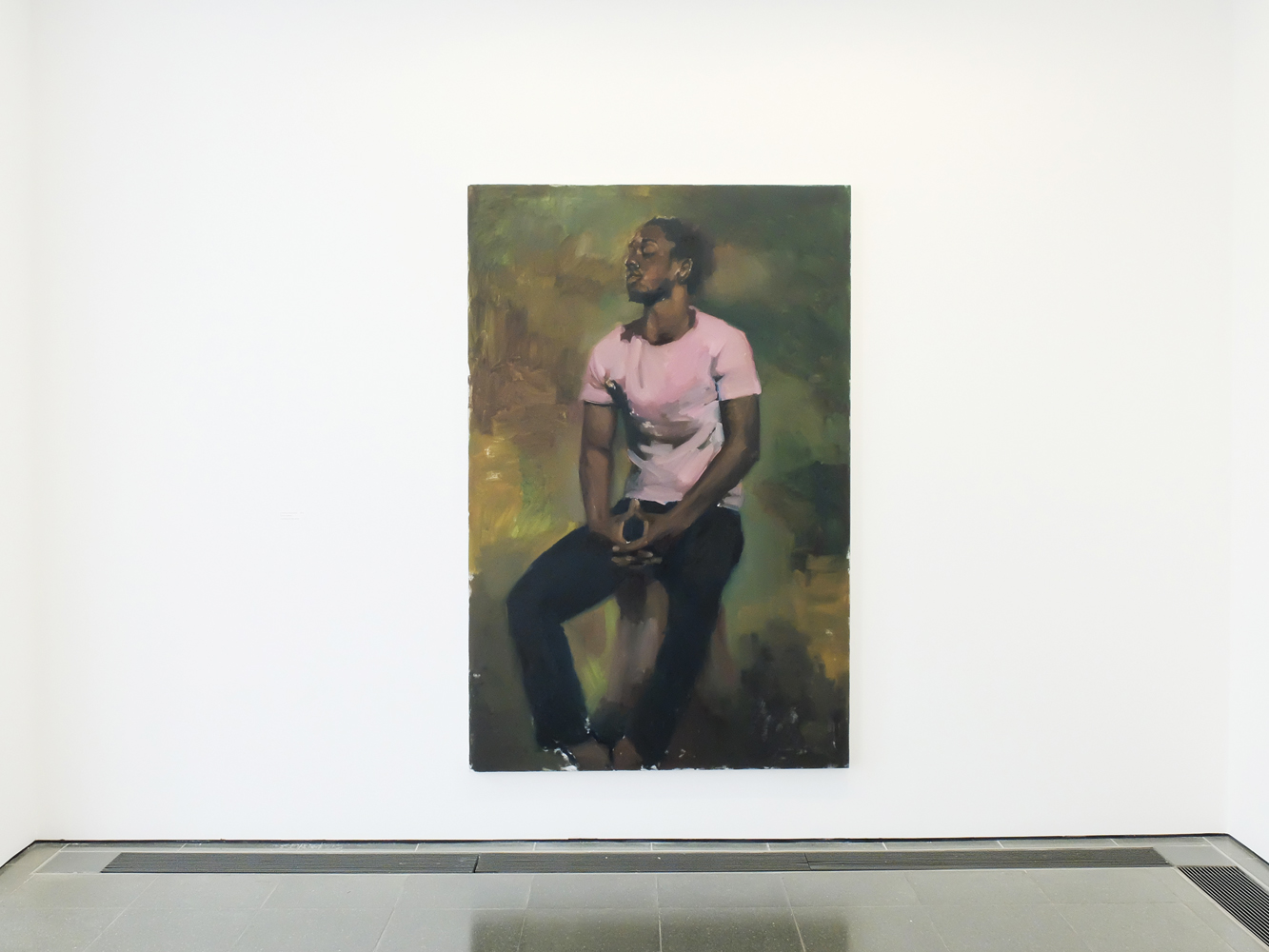 What are the forces that will influence artistic production in the coming years, do you think, and how will you participate?
We must always work towards being self-critical and this is part of the reason of why I have tremendous appreciation and value for Ibraaz; we're constantly re-evaluating ourselves. In Sharjah next year, I'm working on an exhibition with Austrian artist Heimo Zobernig and Abdulnasser Gharem, an artist from Saudi Arabia. Both have fascinating practices, and presenting them together at the Sharjah Art Museum aims to bridge the gap between artistic practices from the West and the Middle East, North Africa and the Golf. They both have a certain criticality in their work, in their respective ways and in a very subtle and poetic way. I guess I'm still an optimist (or still naïve) and believe that artistic practices can ultimately bring about social change.
Torbjørn Rødland: The Touch That Made You, co-edited by Amira Gad, will be published by Verlag der Buchhandlung Walther Konig on December 1, 2017.