A look at Pyer Moss. Photograph by John Lampinski for Getty Images.
At NYFW, the Underground is Now the Mainstream
Eckhaus Latta, Vaquera, Gypsy Sport and others show how the counterculture is now front and center.
A look at Pyer Moss. Photograph by John Lampinski for Getty Images.
It's the last day of New York Fashion Week, and in the immortal words of Porky Pig: "That's all, folks!" The commercial behemoths that we once held up as emblems of American luxury are either out of touch or out of town. Ralph Lauren showed a nautical collection that felt not only irrelevant but unappealing. It made wearing a yacht look like more work than owning one.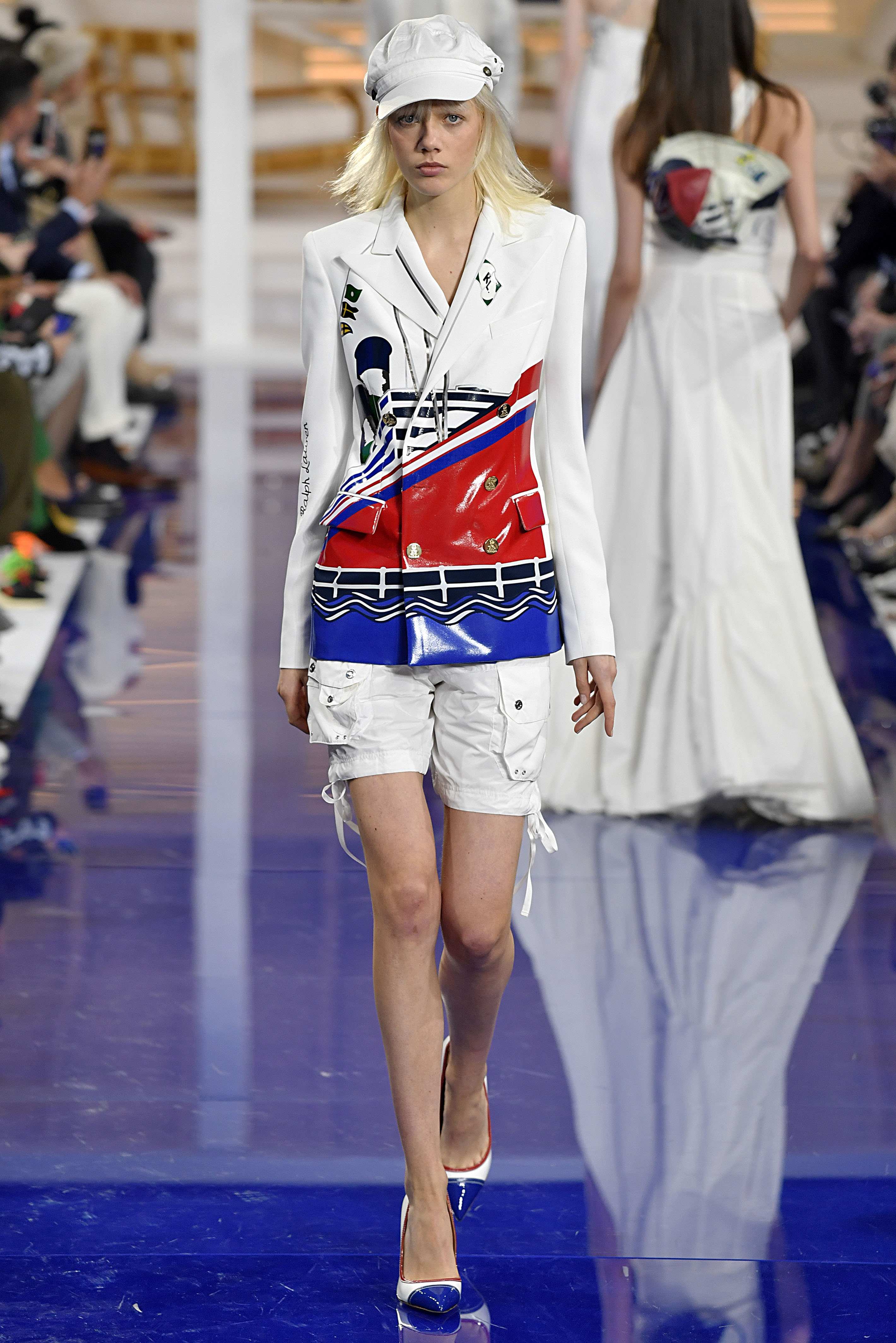 Other icons have disappeared from the agenda altogether: Carolina Herrera showed her final collection as head of her eponymous brand. With Herrera no longer telling the ladies who lunch how to pair their pristine white shirts with ball skirts just-so, Graydon Carter gone from Vanity Fair, and Liz Smith no longer delivering her room-temp dish of gentle gossip, it seems a certain chapter of the New York dream is over. (Forget missing Gawker—I miss John Fairchild's Women's Wear Daily!). Finally, someone copped to the irrationality of fantasizing about October in the middle of February: Alexander Wang showed his final collection on the schedule after announcing he'll now show in June and December. And Proenza Schouler, Rodarte, and Altuzarra have, like Susan Sontag and Jackie Kennedy (and not Lauren Conrad) before them, decamped to live the Parisian dream.
(Calvin Klein's radically dystopian popcorn fest is excluded from all this, of course—but be patient, it's not even 24 hours later, and we are still processing.)
But far from those shows leaving a vacuum, this season provided a flood of answers: New York's fashion underground is now its mainstream. As Raul Lopez of Luar put it in our Spring issue, when I asked him why he's considered "underground," "Why am I underground? Because it doesn't comply with what's going on in the Ralph Lauren world? They're the subculture." New York Fashion Week no longer stands for commercial, watered down answers to the European art of clothing production (at worst), or a costume for the American dream that balances luxury with sportswear, because the upwardly mobile must dress to compete (at best). Instead, a crop of standout shows proved that New York fashion is now about energy, diversity, and bringing counterculture to the forefront.
This season, an energetic, can't-ignore-us attitude permeated at New York Fashion Week, where faces, bodies, and personalities normally thought of as "countercultural" were front and center.
Eckhaus Latta was the emissary of NYFW's new purpose. This brand is now the status quo (in a good way): simple but easy, covetable but not mindlessly aspirational. Can you believe that knitwear can be sumptuous and bizarre? And as much as Zoe Latta and Mike Eckhaus peddle their universe as intrinsic to the brand, it's now clear that they are no longer just outfitting the Dimes Square set. They have 44 accounts including Nordstrom and Ssense. Their principles are influential: they were one of the first brands to have friends and muses, rather than models, walk in their shows—which is now a runway standard for brands big and small. Their clothing doesn't dictate standards, the way high-flying egomaniacs of previous eras once did, but instead engages in a dance of inspiration and influence. A little of "what we saw on you" (a fringed belly-baring sweater for men), a little of "a solution to a common wardrobe problem from us" (the perfect pair of jeans).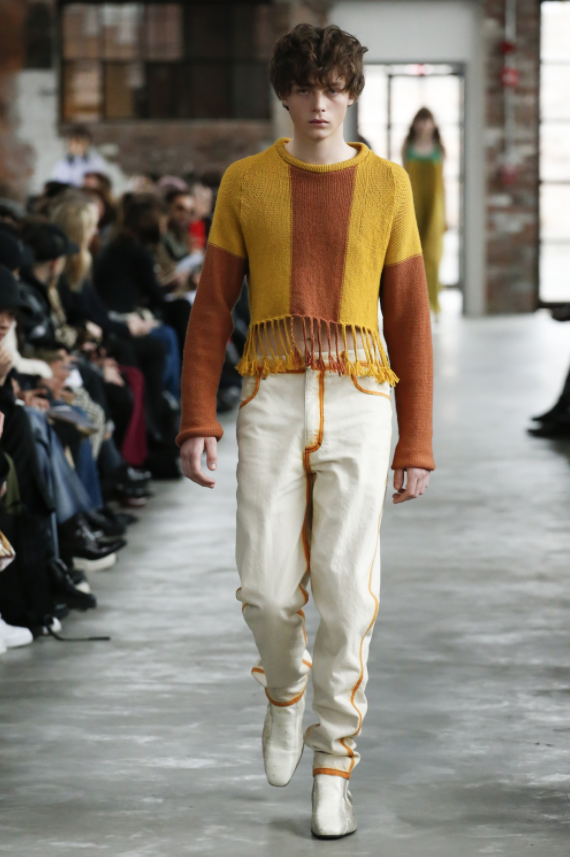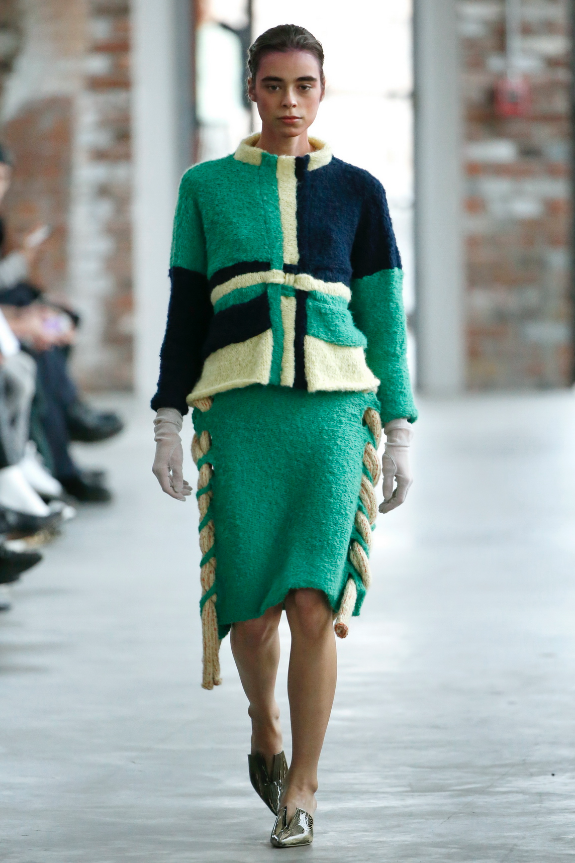 Fashion has too long been about defining a narrow ideal and making designers ache until they reach it. It's why New York has been plagued by too many mediocre shows, showing the same mediocre clothes in the same mediocre format. As Vaquera's Bryn Taubensee told me when I first interviewed the designers last summer, "the runway is a really weird thing to begin with because people are sitting in an audience watching people walk back and forth. So to play off of that is really kind of easy, because it's already really bizarre."
Clearly, many designers are here to play. This season, an energetic, can't-ignore-us attitude permeated at Telfar, Gypsy Sport, Gauntlett Cheng, and Pyer Moss, where faces, bodies, and personalities normally thought of as "countercultural" were front and center (including, at Gauntlett Cheng, dogs!). For too long, the conversation about diversity in fashion has had an ironically narrow focus on runway models—specifically, body size, and race. What about black designers? What about female designers? What about how much a garment should cost, how many of that garment should be produced, and who is actually making it? What about the way you walk down a runway, who "should" be doing so topless, who has "earned" the right to be there? What deserves to be praised is energy, confidence, and self-expression. Telfar invited fans to Instagram their favorite looks at Century21's new concept space to determine how many of each garment should be produced. Pyer Moss, who has been doing strange and freaky stuff too much in obscurity, finally has a big backer in Reebok. Gypsy Sport showed everything and everyone at Pier59, the week's commercial epicenter. This season, a whole new set of conventions busted apart.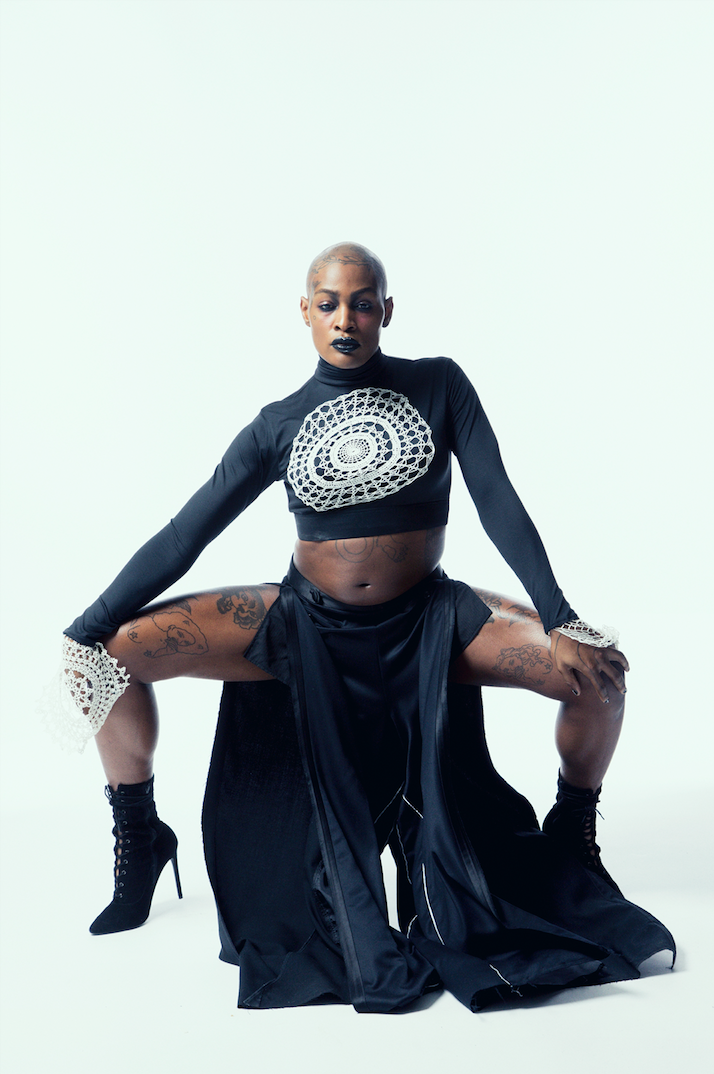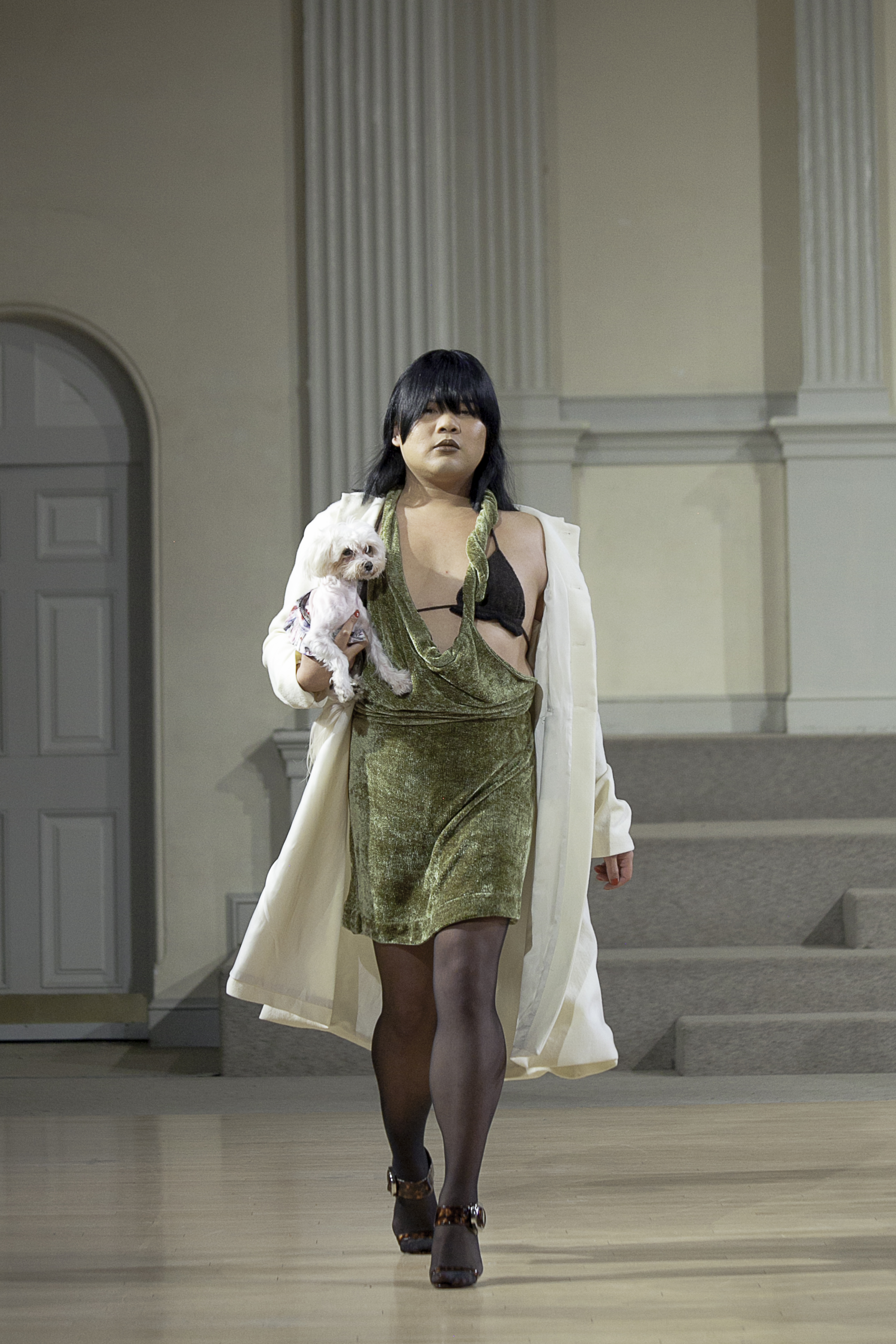 Even the establishment weirdos refuse to sell out. Vaquera, who are fresh CFDA/Vogue Fashion Fund finalists, showed an impressive refinement of their ideas, rather than let themselves get tricked into becoming "more sophisticated," like young designers are "supposed" to do. Everyone's always whining that designers put Instagram first, but here, Vaquera tipped that cleverly on its fluffy little head, sniping at Instagram activists Diet Prada—who have accused them of ripping off the work of earlier designers—through a chic quartet of…polo shirts! The likenesses of several of the designers Diet Prada has accused Vaquera of copying—Vivienne Westwood, Andre Walker, Miguel Adrovar, and Martin Margiela—were printed on simple polo shirt dresses, an insistence that Vaquera's references aren't copies but fan clothes for fashion-heads.
When I was interviewing the designers last fall, they told me about a recent visit from Diane Von Furstenberg, who asked how she would know a Vaquera garment when she was holding it in her hands. This is a woman who made her fortune by making her name synonymous with one specific garment (the wrap dress, duh). Right now, Vaquera's energy and attitude are still their signature. But this is what clothing is like now: we get dressed to tell the world who we are, not who we wish we could be. That's what Instagram is for!