The Art of Crafting Frida Kahlo's Image
The Brooklyn Museum's new exhibition provides a new look at Kahlo's multifaceted identity.
"Soy una mezcla."
"I am a mixture."
These are Frida Kahlo's own words. They're one of the first things you'll see in the Brooklyn Museum's newest special exhibit: Frida Kahlo: Appearances Can be Deceiving. They speak to the complexity of Mexico's most famous artist. Born to a German father and Oaxacan mother with indigenous ancestry, Kahlo was of mixed ethnicities. Beneath the surface, she was a series of many more dualities.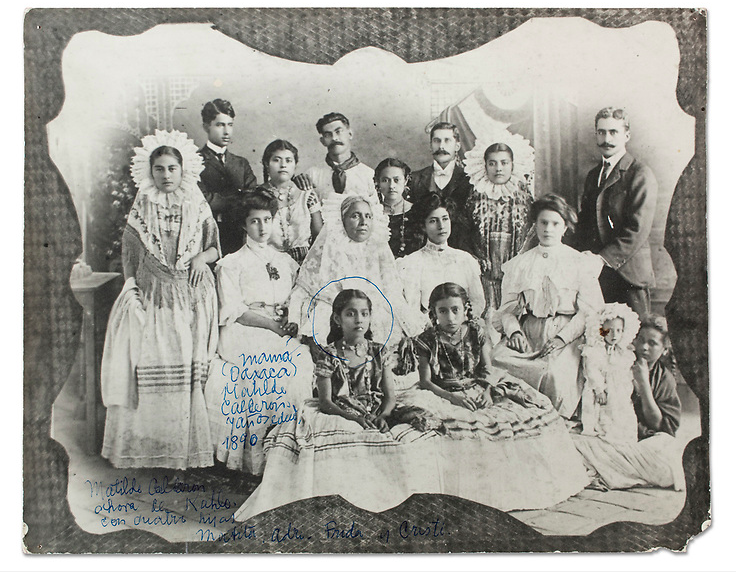 A contention of masculine and feminine energy, coupled with a desire to conceal her disabilities while also making them the center of attention, permeated her artwork and sartorial choices throughout her adult life. Appearances Can be Deceiving explores how her image was architected to send a message in tandem with her highly political artwork, just as much a work of self-expression, activism, and defiance.
That Kahlo and her artwork were overtly political is no revelation; it's 101-level knowledge that's been researched and expounded upon extensively. But fairly little attention had been given to her most visible statement of political activism: her wardrobe. Her iconic image had long been relegated to the eccentricity of a foreign-born artist, with little deeper analysis.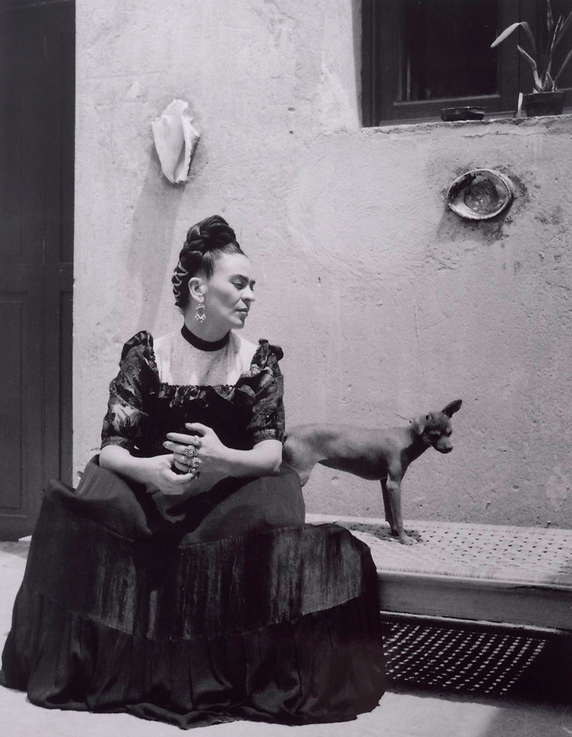 "I was a bit disturbed by this exoticism. The way that she was becoming an 'exotic' figure. Because it was through art and dress that she wanted to portray all those political beliefs and everything she believed in," said Appearances Can be Deceiving co-curator, Circe Henestrosa, when I asked her about this troubling observation.
Henestrosa was the first person to change that on a highly-visible level. A fashion historian who has researched Kahlo extensively, she curated all three major shows of Kahlo's recently-released artifacts at Museo Frida Kahlo in Mexico City (2012), the Victoria & Albert museum in London (2018) with co-creator Claire Wilcox, and now Appearances.
"For me was very important to bring the exhibitions to places where Kahlo lived or showed her work," said Henestrosa. In each iteration of the exhibit, she draws the focus of the artifacts on display to reflect the time Kahlo spent in each city to connect with the audience.
The core of each exhibition of Kahlo's artifacts is her mexicanidad, a celebration of Mexican roots following the country's successful revolution in 1910. The Tehuanna dress that Kahlo adopted symbolized her high regard for the women of Tehuanapec, a matriarchal society of indigenous Zapotec women in Oaxaca. To Kahlo, who was a vocal communist, the women of Tehuanapec epitomized mexicanidad. Adopting their dress proclaimed her allegiance to the values of a peasant (rather than the Spanish colonial aristocracy who had occupied Mexico) class of women with prevalent roles in their society and strong ties to pre-colonial Mexico.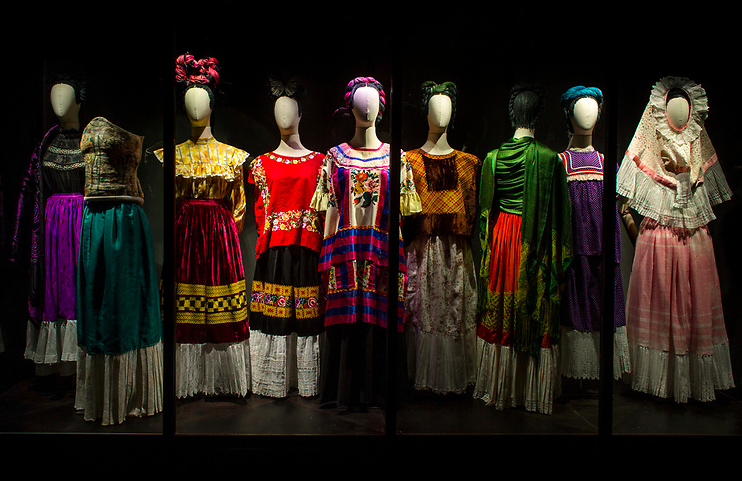 Like its predecessors, Appearances Can be Deceiving also explores Kahlo's complicated relationship to her body following childhood polio and a severe bus accident that shattered her pelvis. Plaster corsets she wore as part of her recuperation period are richly illustrated with the communist symbol of the hammer and sickle and are accompanied by photos of her wearing them with her Tehuanna skirts to demonstrations. A prosthetic leg she comissioned in the final years of her life is also on display, adorned with a bell Kahlo affixed to leg to draw attention to her presence when she entered a space. Where the exhibit distinguishes itself from the previous exhibitions is in its portrayal of Kahlo's selective gender fluidity.
"Fashioning gender was really on her mind," said Gannit Ankori, the exhibit's curatorial advisor. "We addressed it in a subtle way in London, as much as we could. But we didn't get the loan [of Kahlo's Self Portrait with Cropped Hair] from MoMA." The portrait mentioned by Ankori depicts Kahlo, shortly after her divorce from Diego Rivera, seated in a suit and surrounded by long hair she has shorn from her head. Ankori describes the addition of the portrait as "Such an exciting moment because it's the antithesis of the Tehuanna, she's taking away her Tehuanna self at a specific moment."
The portrait also provides a jumping-off point for the exhibit to explore the dichotomy of Kahlo's sartorial approach to her mixed German and Mexican ethnicities. Although the majority of her wardrobe was comprised of her Tehuanna dresses, she occasionally dressed and painted herself in both men's suits and Victorian dresses (such as in her painting, The Two Fridas).
Appearances Can be Deceiving succeeds in enriching Kahlo's art with the understanding of her complexity of as a woman and as an artist. "Today she represents a female artist, [with] dark skin, [who is] Mexican, and disabled," said Henestrosa.
"What she represents in that is a representation of hope as well. I've wanted to move away from that victimization discourse. It was very important to put Kahlo in another light. As a female artist and as a woman has, you know, who wore perfume, who wore makeup the same as all of us do. Why not? She's here in us."
Appearances Can be Deceiving was organized by Brooklyn Museum curators Catherine Morris and Lisa Small, based on exhibitions at the Frida Kahlo Museum (2012), curated by Circe Henestrosa; and the V&A London (2018), curated by Claire Wilcox and Circe Henestrosa, with Gannit Ankori as curatorial advisor.