Is Ariana Grande the Richard Prince of Pop Music?
The singer is facing a plagiarism lawsuit, but is she copying or just 'referencing'? And who gets to decide?
Ariana Grande is many things—chart-topping pop queen, lollipop enthusiast, ex-girlfriend who will absolutely sing about you—and now, Russian-American artist Vladimir Kush is trying to add "plagiarist" to the list. Las Vegas-based Kush is suing Grande for allegedly ripping off two of his paintings, dating from 1999 and 2000, in her "God is a Woman" video, Artnet News reports.
"Defendants chose to use the same color palette, the same background of a cloudy sky, the same ring effect of the clouds around the flame, the same light beams radiating from the flame, and the same color candle, light fading to dark," claims the lawsuit.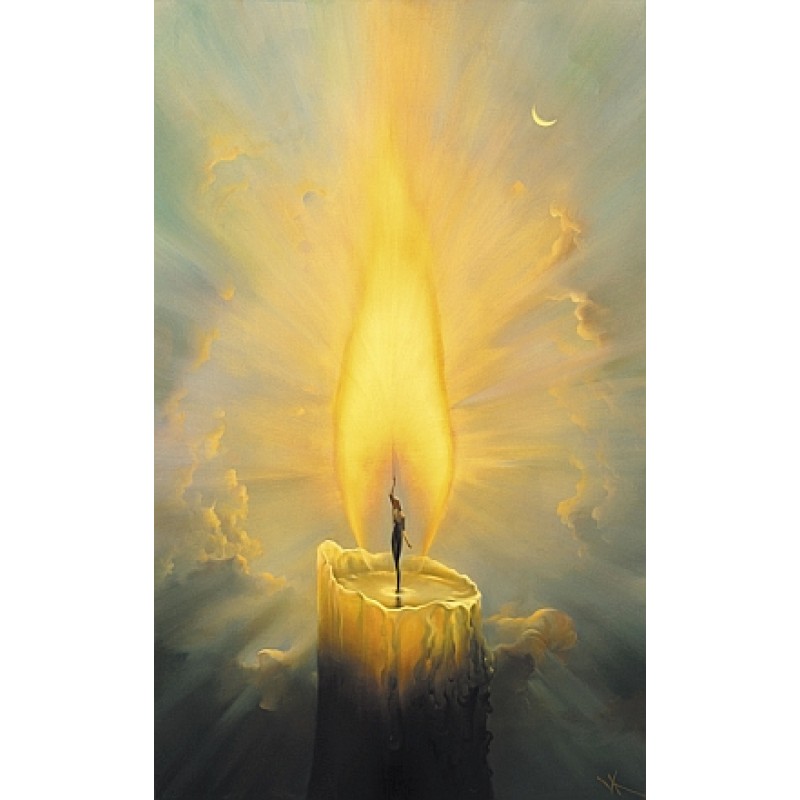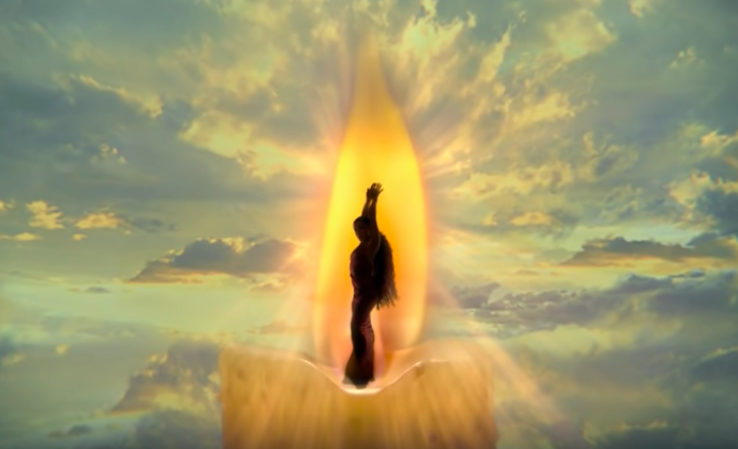 I'm no lawyer, but it's true that the images above are strikingly similar. That said, though, how should we delineate the difference between plagiarism and reference? At the risk of paraphrasing that hackneyed Picasso (or someone) quote about how good artists borrow and great artists steal, there's a long history of artists referencing one another in their works; is Grande's apparent nod to Kush's work just a 2019 interpretation of Richard Prince's "re-photography"?
This isn't the first time Grande has referenced art in her work; her bright pink, neon-saturated "7 Rings" video is a clear reference to the light-focused work of James Turrell. Of course, Turrell didn't singlehandedly invent light (or did he?), and the crux of the difference here seems to lie in credit, however oblique—around the time of the video's shooting, Grande featured one of Turrell's books in her Instagram stories. Maybe, if Grande had included a similar reference to Kush's work, his lawsuit would have melted away, as insubstantial as air.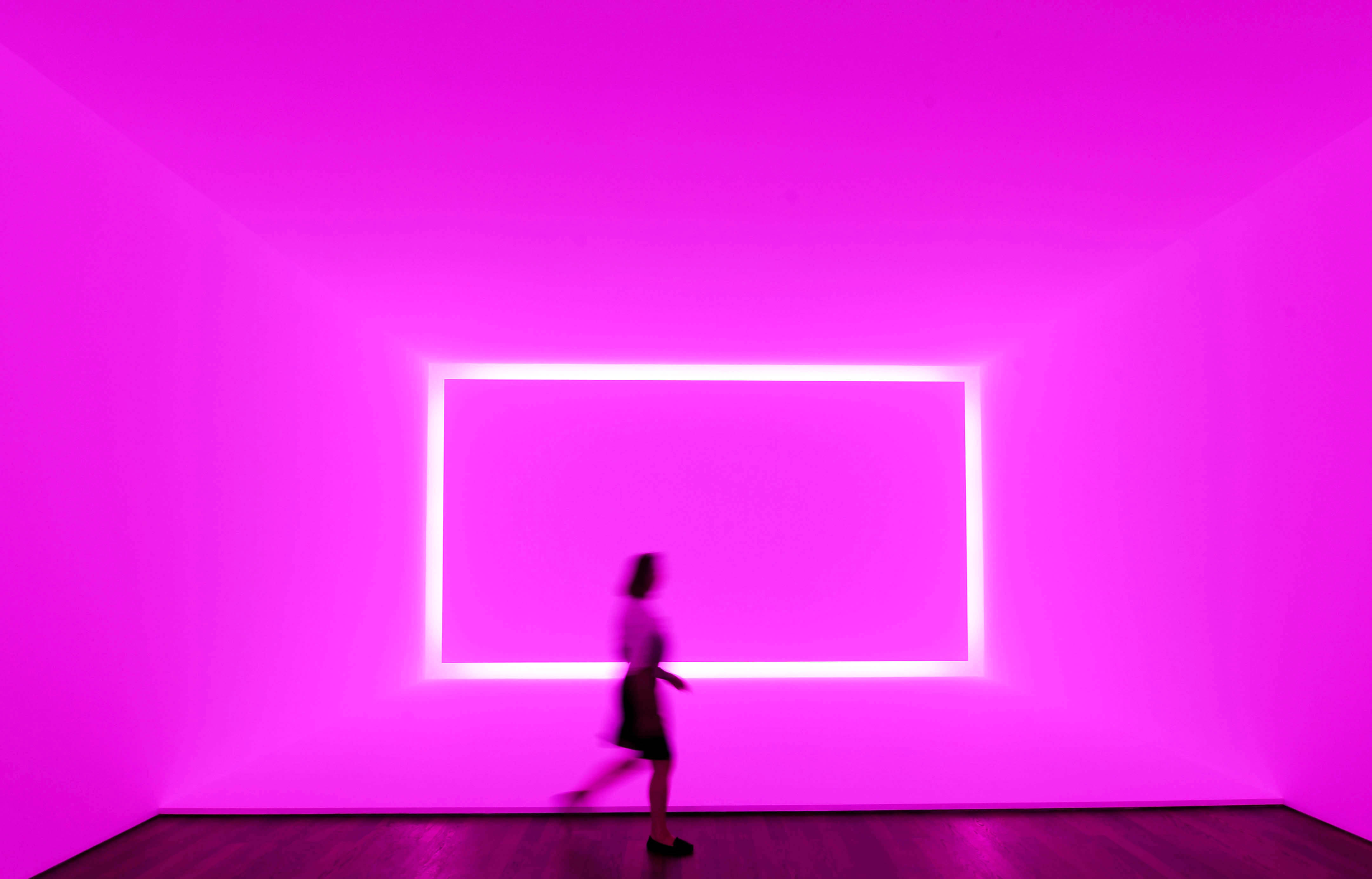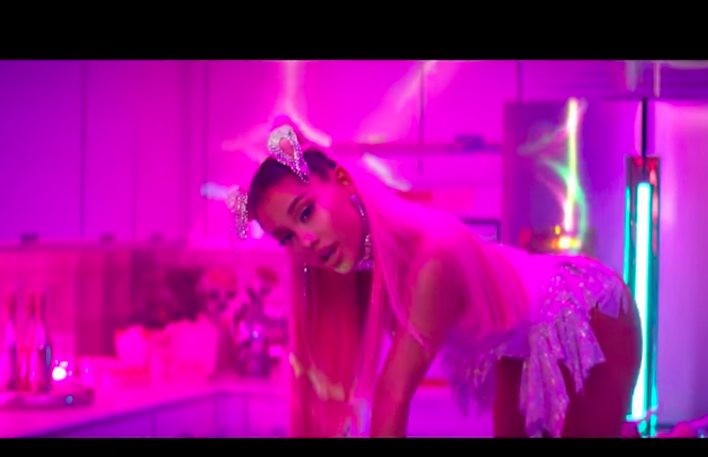 The question of credit is, perhaps, the biggest differentiating factor between copying and paying homage; take, for example, Kanye West, who's been known to reference artists of all stripes in his work. Instead of simply reproducing their work, though, West collaborates; his interaction with Takashi Murakami, Vanessa Beecroft, and even James Turrell (if you count a mega-donation as collaboration) puts his work in direct conversation with the artists it references.
It's hard to predict whether Kush's lawsuit will be found to have merit, but a previous attempt on French visual artist Orlan's part to sue pop star Lady Gaga for copying her work was rejected in 2016. Unless you're an artist of James Turrell-like proportions, it's hard to take on a pop megastar of Grande's or Gaga's stature and win; still, at least we're talking about Kush's original art, which, in the art world, is more than half the battle.