Marine Serre FW19 runway. Courtesy of Getty Images.
Marine Serre's Post Apocalyptic Rave World
The French designer sets her sights on a neon-colored future for FW19, leaving bleakness behind us.
Marine Serre FW19 runway. Courtesy of Getty Images.
The year is 2025. You and your crew are on day two of what is at least a three-day bender at Europe's most exclusive rave held in a series of conjoined shipping containers buried within a Scottish Moor. It feels like it's time to venture out for fresh air and a refuel, so you pull on your hot pink, faux fur lined coat and follow the ominous neon green light at the end of a tunnel towards daybreak.
But daybreak never arrives—the world caught fire instead. You've heard nothing of the nuclear war that has ravaged the earth in the past 48 hours and can't decide if it's just the drugs. Your latex zentai limits exposure to the volatile elements floating in the ether, but when your skin starts to tingle it becomes clear that life on land is no longer sustainable. You retreat underground, where tribes quickly form as survivors plan for a society below the surface.
This is the sick, sad, and brilliant universe in which Marine Serre's incredible Fall/Winter 2019 collection lives.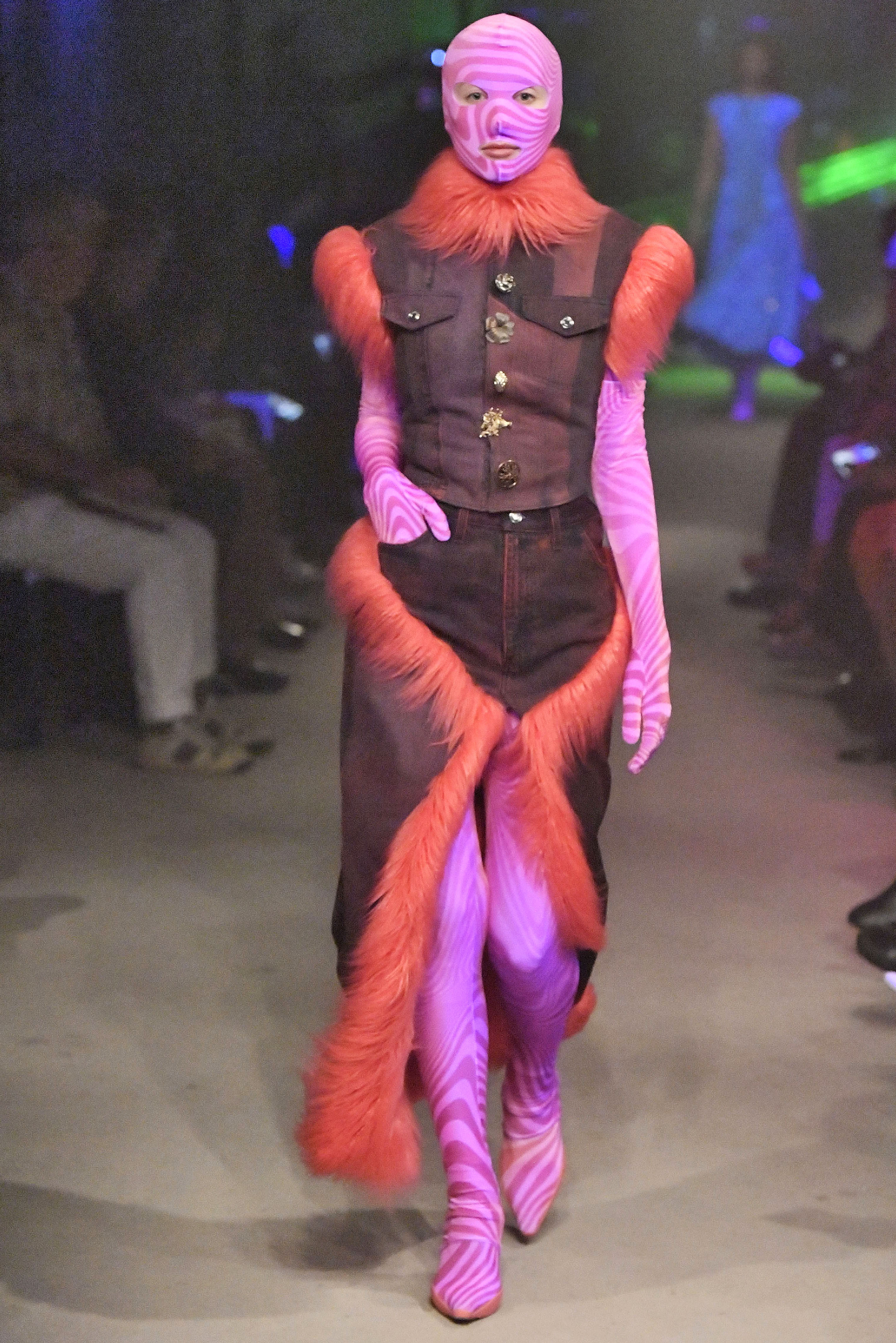 I'm obsessed with the play between traditionalism and toxicity in these looks. Imagine the new age survivalists who ripped apart their club gear to create new uniforms as well as those 21st century hunter-gatherers who rummaged through the Scottish Highlands to find protective tartans to repurpose as identifiers for their newly formed clan.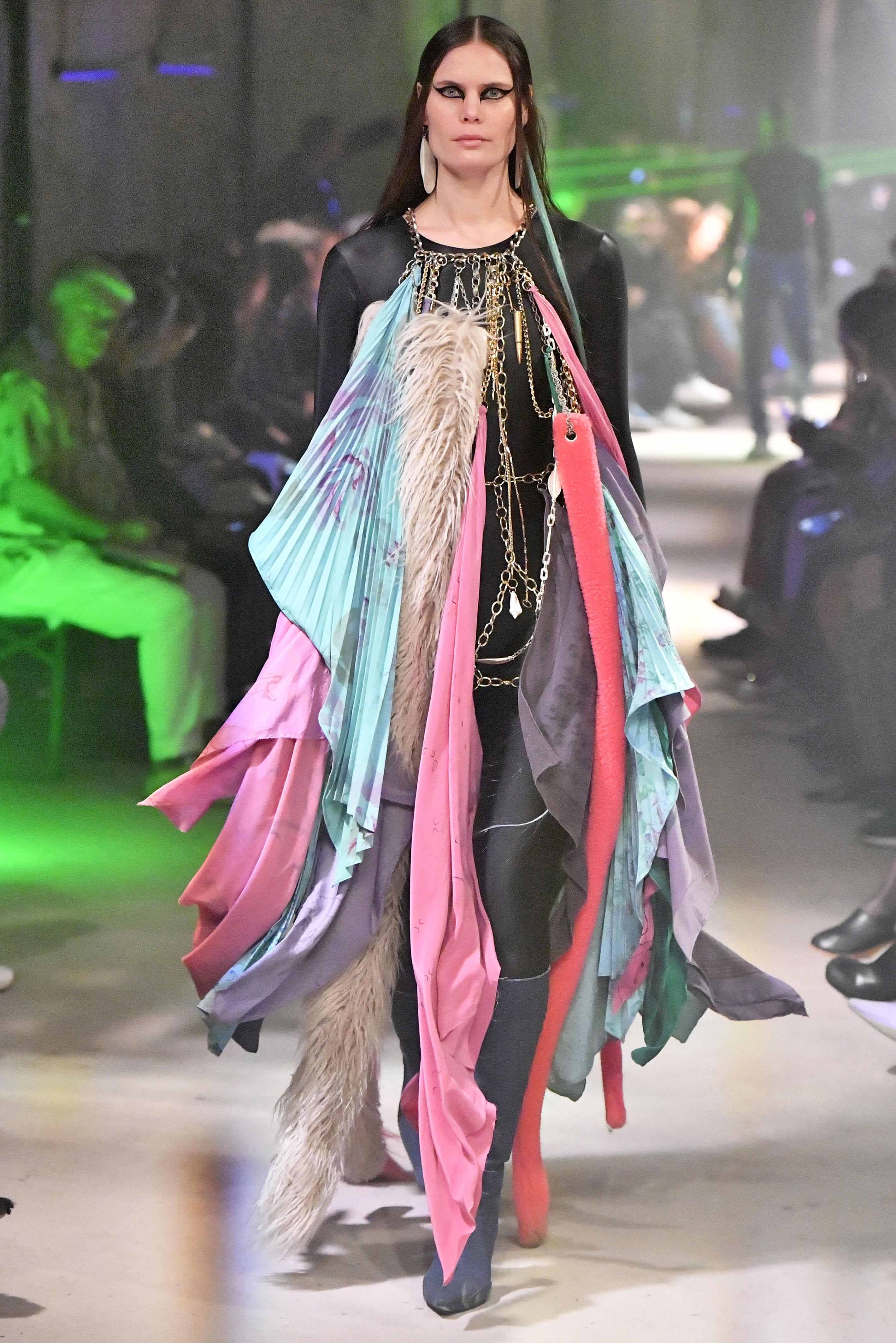 Imagine the burned out houses from which those scarves were scavenged to make the ceremonial gown we saw in the collection, and the contemporary century that adorns itself with bells, shells, and trinkets on their hiking boots so their familiar presence will be known in the pitch black of the cavern community they surveil for intruders and hostile neighbors.
I'm on board for designers like Marine, who create beauty from the sort-of impending doom that looms as of late; those who are practical and whimsical at the same time and consider the theatrics of this absurdist moment in time.
Long live King Serre.