Did 'The Lizzie McGuire Movie' Invent Couture?
Fashion Week may be over, but the makeover montage will never die.
If you got your first period within three years of the Enron scandal, you need no introduction to the cinematic feat that is The Lizzie McGuire Movie. If you don't happen fall into that category, the film follows all-American teen Lizzie McGuire as she sets out to enjoy a class trip to Rome and—as one does—gets mistaken for an Italian pop star and gets dragged into a torrid, paparazzi-studded affair with said pop star's famous boyfriend.

The Lizzie McGuire Movie is still a cult sleepover favorite among tween girls, but the makeover montage that occurs halfway through the film, as Lizzie is metamorphosing into her alter ego Isabella, functions as a veritable treasure trove of couture references. The question lingers: did this 2003 teen rom-com based on a Disney Channel series recall, or predict, some of fashion's most iconic moments?
Magazine-and-Styrofoam headdress by McQueen?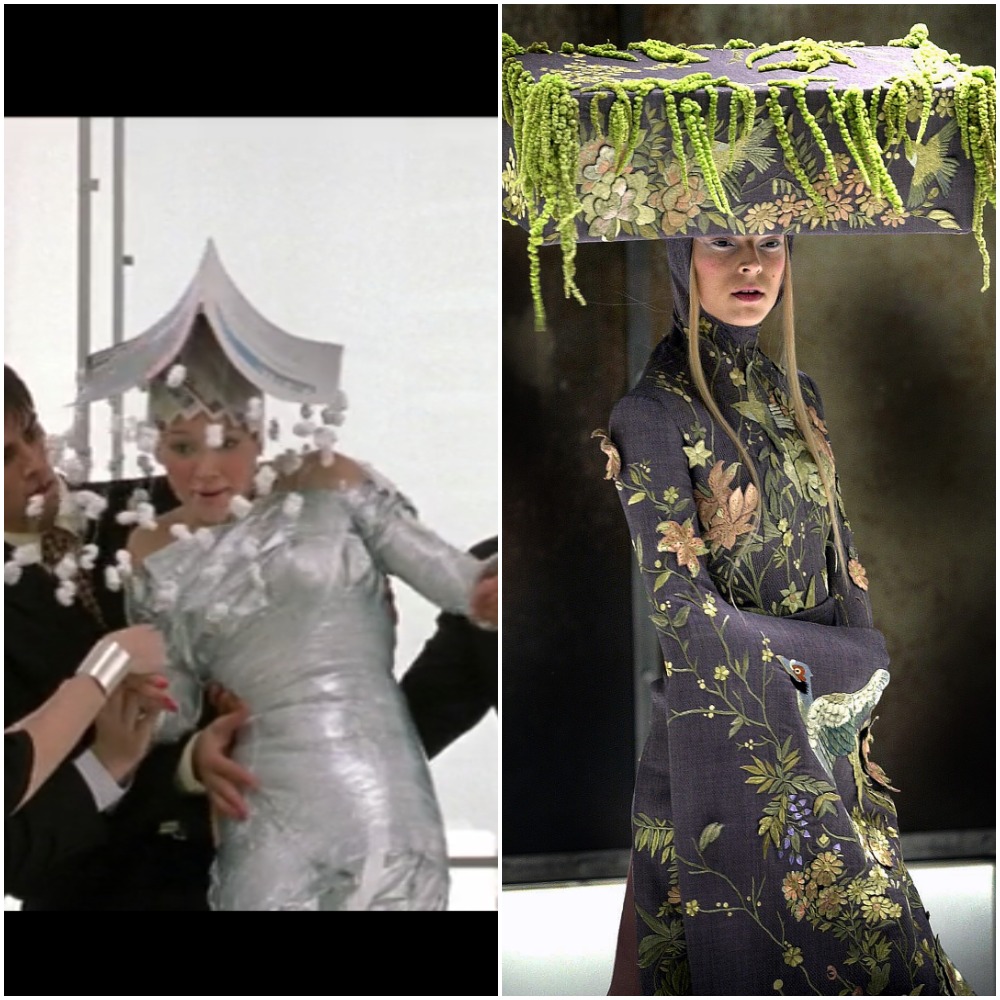 The first look in Lizzie's arsenal features a skintight silver sheath that only serves to highlight her shockingly major found-object headwear, which seems to draw inspiration from Alexander McQueen's Spring 2011 Met exhibition, "Savage Beauty" in the "giant, unwieldy head topper with dangling appendages" department.
LED dress by Zac Posen?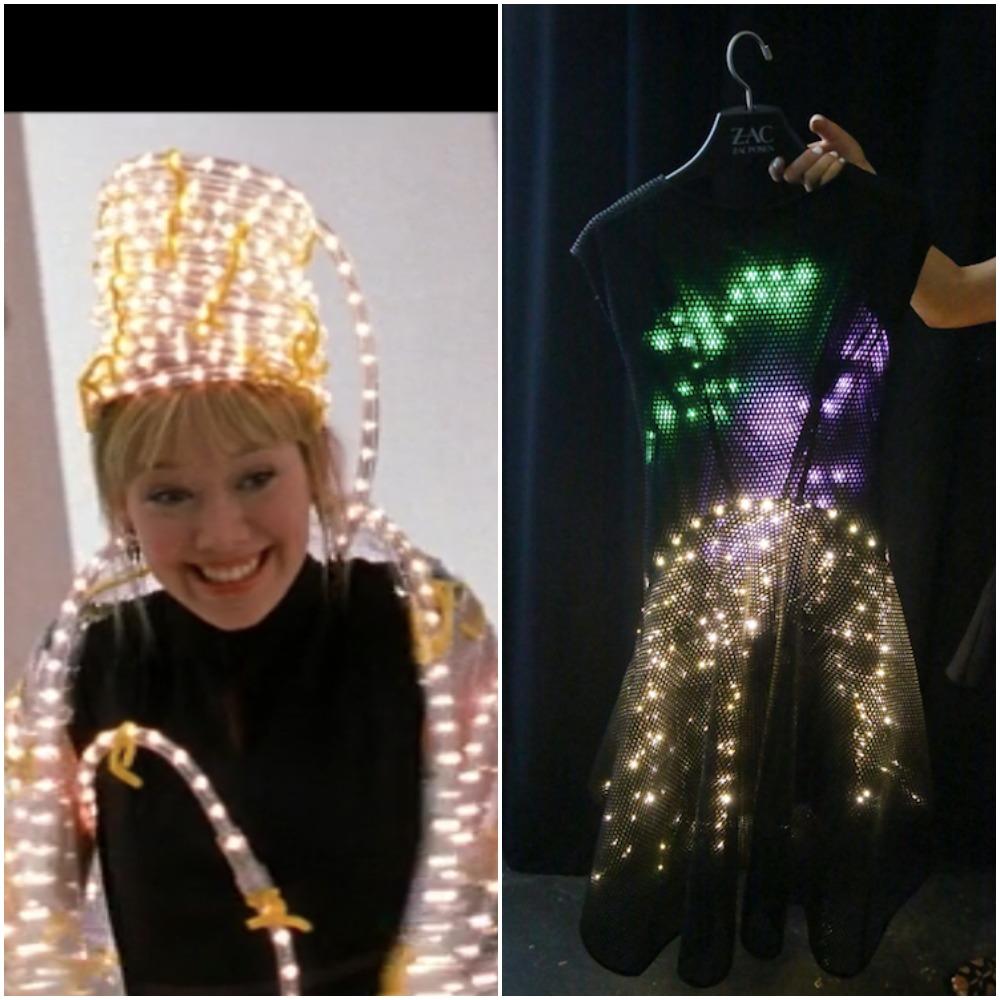 For the second look in the sequence, Lizzie totters down the runway wrapped in shimmering lights that are all too reminiscent of the LED collection Zac Posen created in collaboration with Google Made With Code. (Claire Danes also wore Posen's LED designs to the 2016 Met Ball.)
Unraveling dress by Gauntlett Cheng?
Lizzie's third look is a dark, feathery dress that appears normal at first glance, then unspools when her fashion guru's yappy dog grabs its hem by the teeth, giving it a pronounced resemblance to a look in Gauntlett Cheng's purposefully disheveled Spring/Summer 2019 collection. (Please note that this look also features a choker and dark lipstick; tres Rihanna circa 2017, Lizzie!)
Marie Antoinette dress by Gaultier?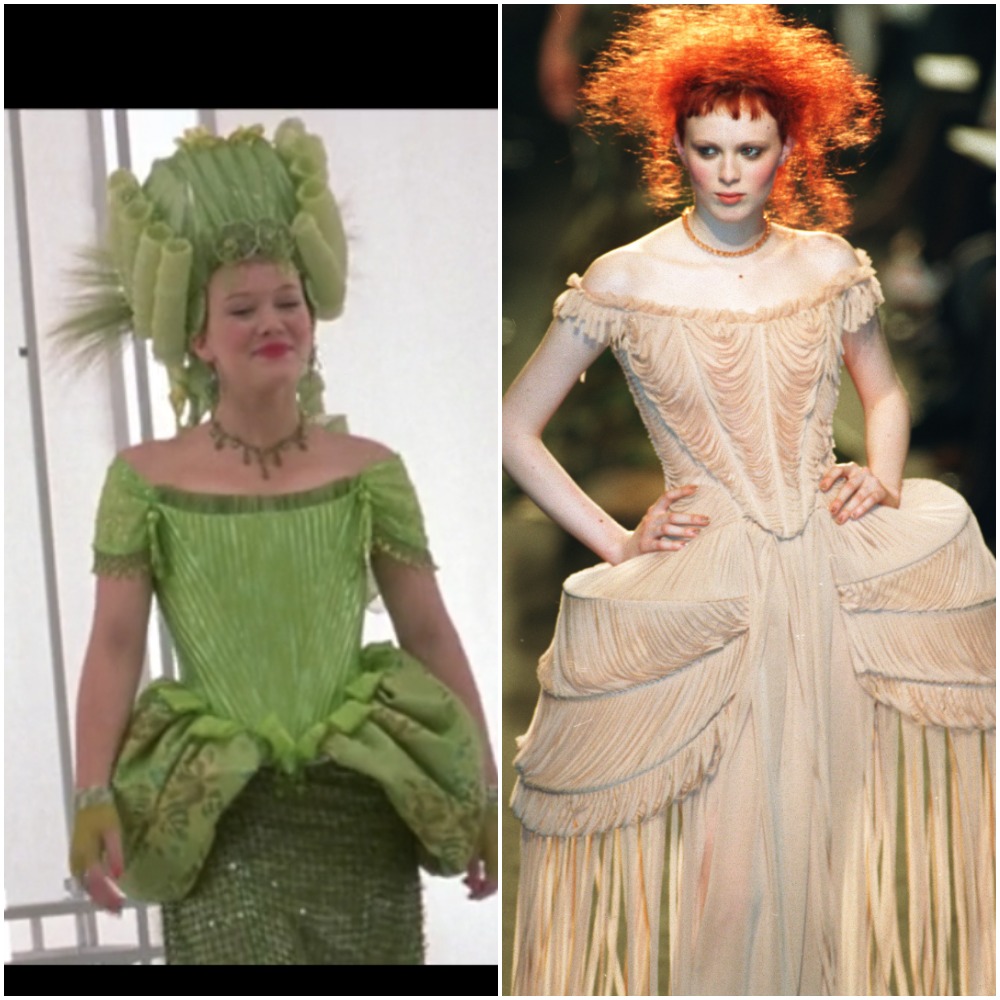 Sofia Coppola is shaking. Does this baroque look have its antecedents in Gaultier's Spring Summer 1998 collection?
Igloo dress by Edwin Mohney?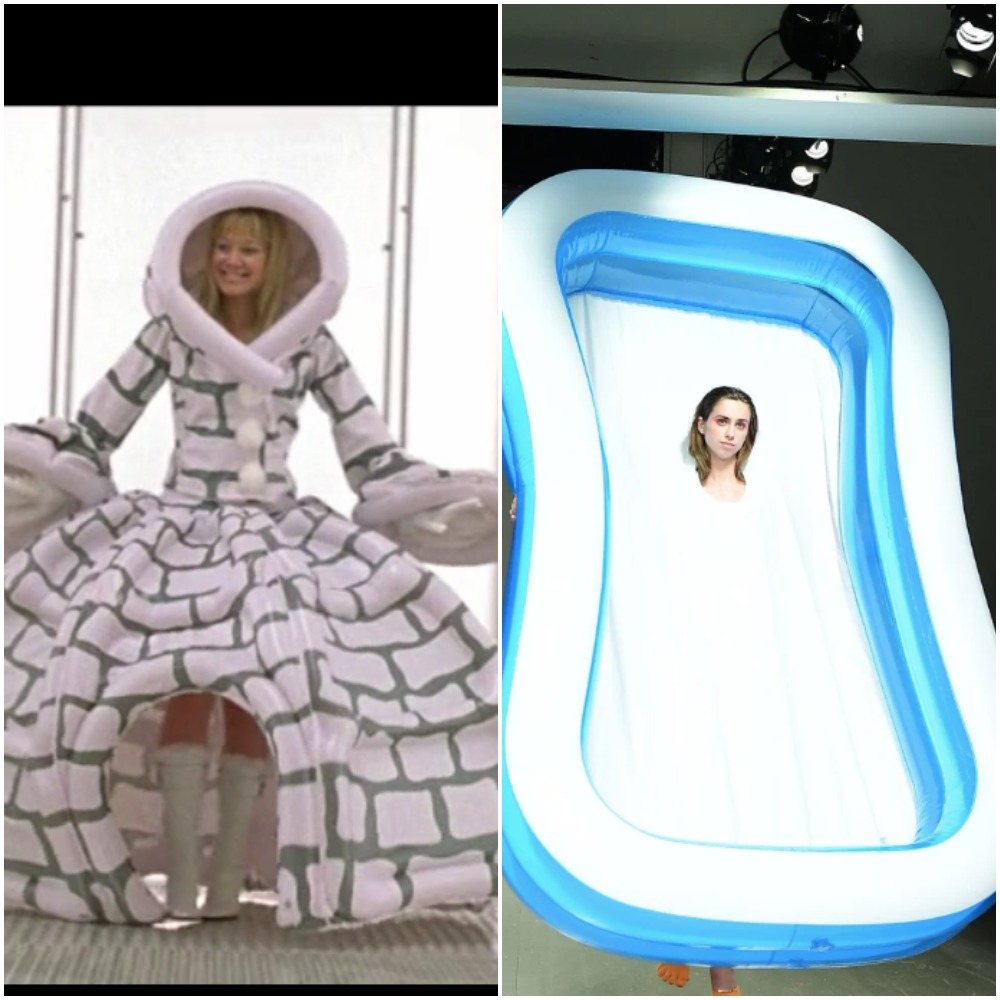 Giant inflatable dress, worn with insouciance and pride (all of which goeth before a pop?) We saw this in Central Saint Martin's graduate Mohney's show last year, during which he sent a straight-up kiddie pool down the runway. Mohney's inflatable fashion came from Amazon for the more-than-reasonable price of about $24 USD; no word yet on the financial damage incurred by the igloo dress.