Yara Shahidi, Actress, Activist, and Chanel Brand Ambassador. Photograph courtesy of Chanel.
Yara Shahidi and Renell Medrano Made a Chanel Film on the Orient Express and It's As Dreamy as You Think
Chanel launched their newest series of fragrances, "Les Eaux De Chanel," by inviting guests on an exclusive journey to one of the locales that Coco loved most.
Yara Shahidi, Actress, Activist, and Chanel Brand Ambassador. Photograph courtesy of Chanel.
This summer, for the launch of their new tripartite fragrance series, Les Eaux De Chanel—a set inspired by Deauville, Biarritz, and Venice, all of which Coco Chanel held dear—the brand hosted a getaway to Normandy to experience one of the environments that inspired the collection. Composed by perfumer Olivier Polge (whom Chanel tapped in 2015 to succeed his father Jacques Polge, who had been the house's fragrance creator since 1978), Les Eaux ("The Waters") exists in a long line of expertly crafted potions possessing an identity far beyond its olfactory capabilities. In a New York Times interview from that year, Polge discussed his process, offering that in the making of a fragrance, "You start to work without your nose. You're working from your memory, your experiences."
The same can be said for Bronx-born imagist, Renell Medrano, who took an organic approach to capturing her voyage to Deauville via the Orient Express with Chanel Brand Ambassador and actress Yara Shahidi to celebrate the perfume collection's launch.
In the same way these fragrances, such as PARIS-DEAUVILLE, possess the uncanny ability to transport us, Medrano's film invokes a decidedly teleportative quality. "I worked on this with Andrew Bevan who helped bring the story to life," Medrano told Garage. "We both wanted to portray moments of quiet and beauty within the hustle of the journey and kept referring to creating this nostalgic feeling."
"We pulled references from music videos like Camera Obscura," she said, "and used a montage from Rules of Attraction and I felt the best way to visualize this sentimentality was to shoot on a Super8."
On a brief phone call from a busy first day of work on the set of the award-winning show Black-ish, Shahidi also spoke to the visual and narrative tone of their film. "There is, of course, a sense of escapism—when you look at the film and then you look at the political and social context in which we're living, you realize that this dream state is something of a utopian moment."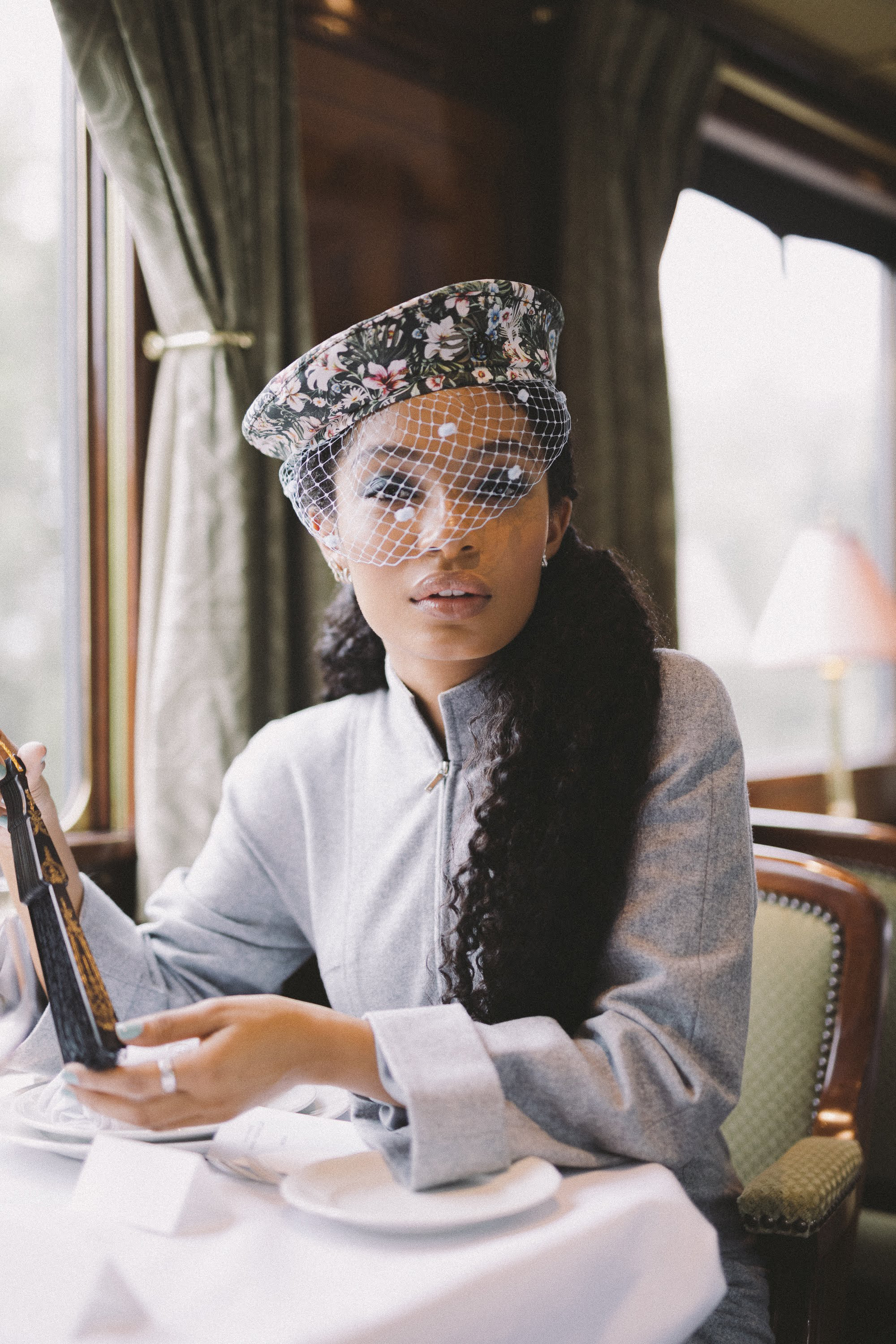 Shahidi makes certain to contextualize her experience, revealing layer by layer just how the trip, the film, and in many ways the scent—which has notes of basil and citrus that invoke a desperate need for the fresh open air—feel like a necessary departure from the realities of the real world. "To be on the Orient Express, and to be in Deauville, and to see where Marcel Proust lived…that dreaminess was reflective of just the inherent nature of the experience… But the dream state also speaks to another sense of freedom, and we rarely get the space to just live there at this point in time." She even draws a comparison to James Baldwin, one of her favorite authors, who also escaped to France because a certain kind of liberation felt within reach there. "I can't help but wonder if at any point James Baldwin and I have sat in the same spaces, breathed the same air, looked out at the same oceans," she contemplates in voiceover referencing Baldwin's triumphant text Giovanni's Room.
The film is personal, and the intimate nature of collaborative process shows in it's tinny texture, playful essence, and diaristic dialogue. Like all things Chanel it feels timeless and elegant and acts like a portal for exploration and imagination. In the words of Marcel Proust, which Shahidi narrates, "If a little dreaming is dangerous, the cure for it is not to dream less but to dream more. To dream all the time." If any of the scents bottle up that forever-fantastical feeling, I want all three.