Matthew Barney, CREMASTER 3, 2002, video still. Courtesy Gladstone Gallery, New York and Brussels. © 2002 Matthew Barney.
6 Stories to Prove That Scaling Museums Is Absolutely a Thing
To paraphrase Everest mountaineer George Mallory, these adventurers climbed the museum "because it was there."
Matthew Barney, CREMASTER 3, 2002, video still. Courtesy Gladstone Gallery, New York and Brussels. © 2002 Matthew Barney.
Last week, a small band scaled the Denver Art Museum, ending up on its angular roof for a few breathless minutes before returning, unhurt, to earth. Described by the Denver Post, with notable restraint, as "teenage adventurers," the climbers were photographed by a tourist before making their escape. And in 2014, again in Colorado, the Aspen Daily News reported that three visitors to the Aspen Art Museum attempted to summit the Shigeru Ban-designed structure's wood-paper pulp walls, were stopped by a security guard, and were fined for trespassing.
While the motivations of the Denver climbers remain a mystery, the three assailants on Mount AAM had protest in mind. Cooper Means, the spokesperson of the trio, told the Aspen Times that the new building was "the worst thing to happen to Aspen since I was born there," dismissing the museum as aloof and professionalized. Means's demonstration cost him the $150 fine, but had he made it a little further up, he would have come out ahead; local artist Lee Mulcahy was offering a $500 "Wild West Bounty" to anyone tweeting photos of a climb three-quarters of the way up the 47-foot edifice. (Mulcahy himself has been banned from the museum since plastering it with "For Sale" signs in 2011.)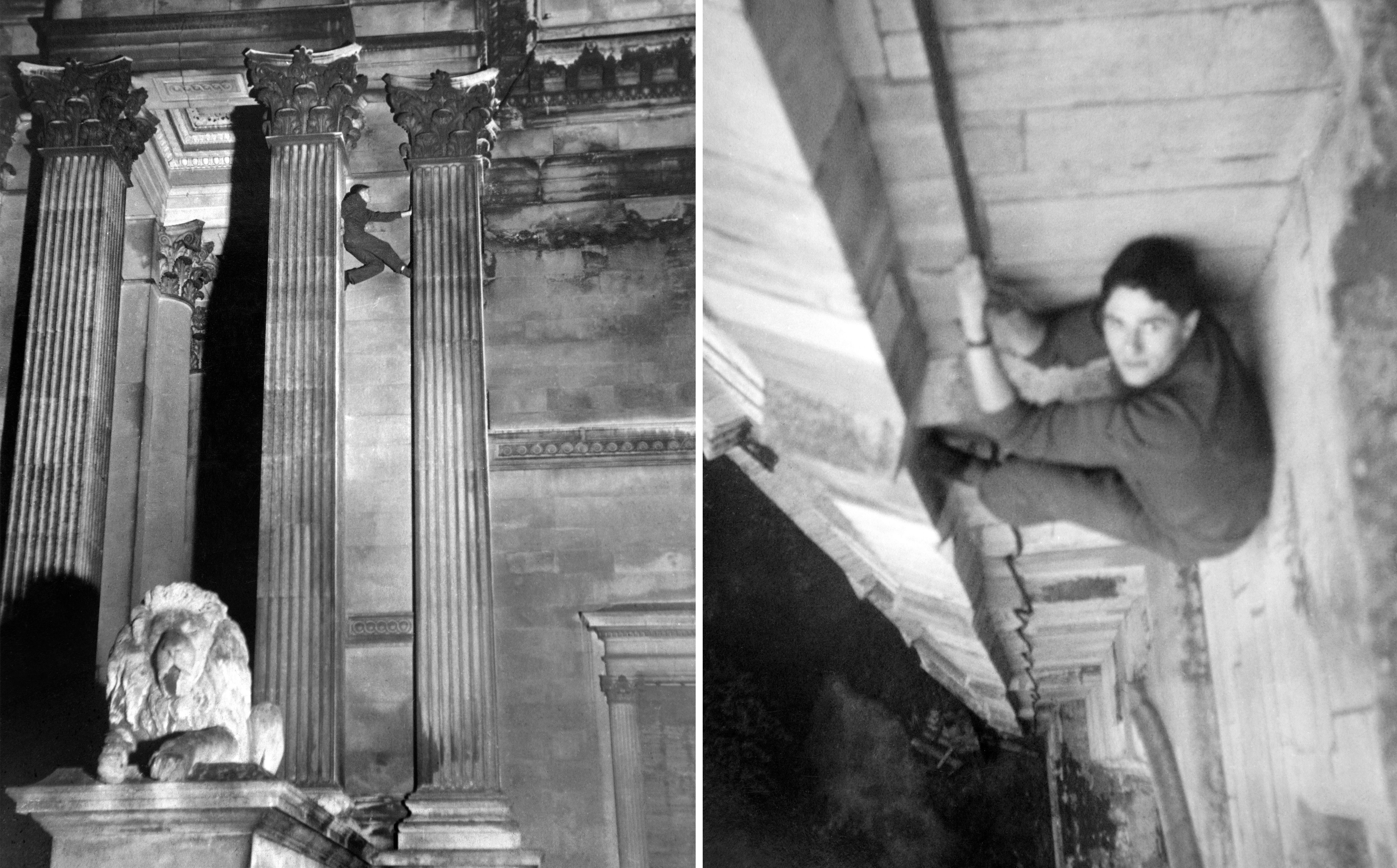 The practice of climbing museums—inside and out—has some history. Back in the 1930s, a group of students at Cambridge University began meeting for nighttime ascents of buildings around the town—including the Fitzwilliam Museum. In 1937, they documented their exploits in a book, The Night Climbers of Cambridge, a cult favorite credited to "Whipplesnaith" (the nom de plume of student Noel Howard Symington). The tome's black-and-white snaps show a group of well-dressed young men posed in more or less awkward positions across the facades, roofs, and spires of the city's Gothic structures (a building style abundant in climber-friendly architectural features). Symington's written instructions made the book an invaluable aid for those keen to emulate these early urban climbers.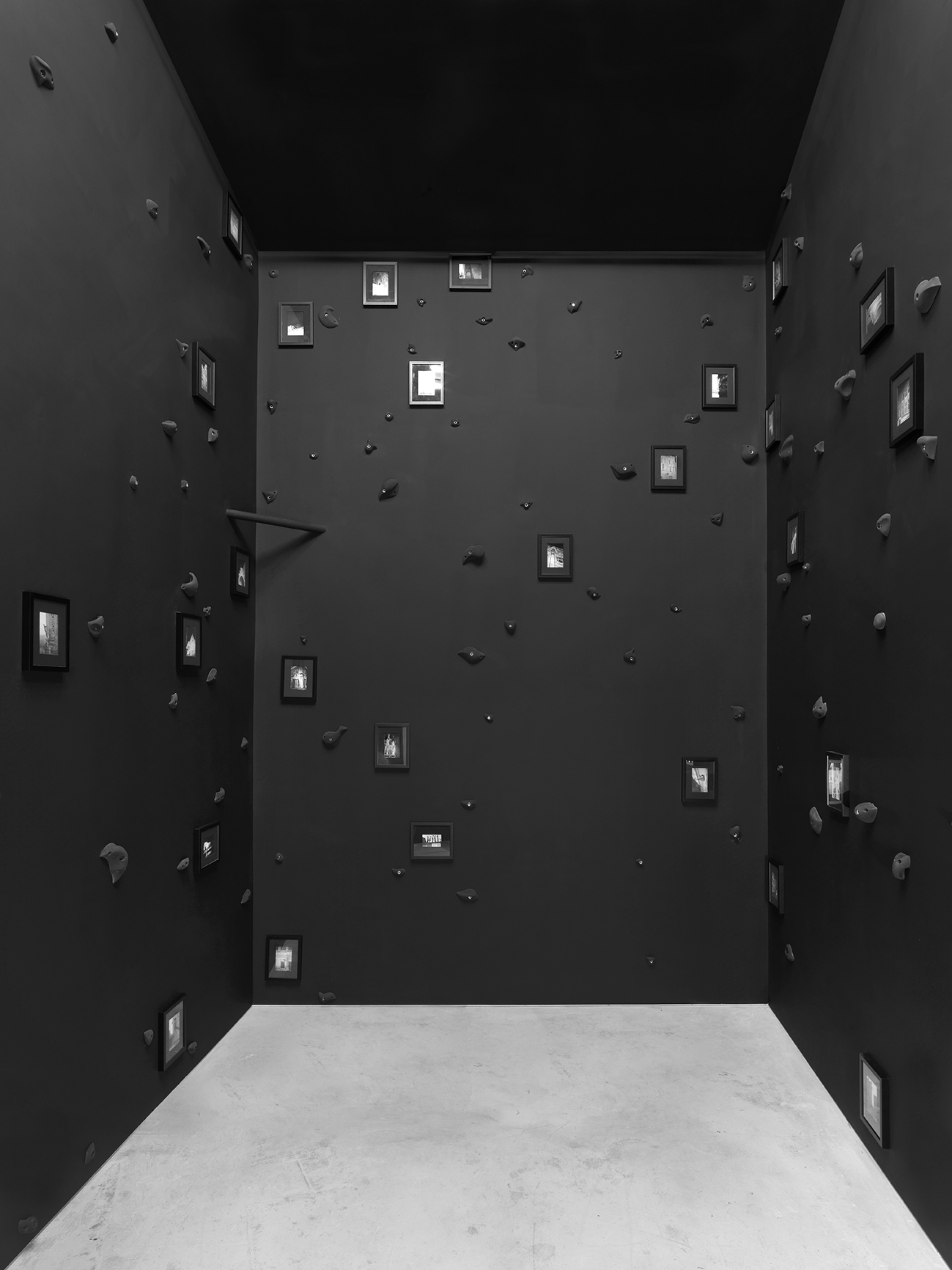 A 2007 reissue of The Night Climbers by Oleander Press proved sufficiently controversial that some stores refused to stock it—it was, after all, a guide to a particularly dangerous form of trespassing. But the book was a revival hit anyway, and inspired French artist Thomas Mailaender's installation The Night Climbers of Cambridge. Fascinated by the original adventurers, Mailaender constructed a temporary climbing wall inside London's Roman Road Project Space, decorating it with 75 photos from Symington's tome. He also published his own edition of the book, using photos bought from the original author's son. Talking to Vice in 2013, he described the activity as being "like the parkour of its day—if parkour wasn't lousy." He also alluded to the potentially more serious side of climbing museums and other official buildings: "Photographing it turned it into a political act," he said. "They wanted to advertise their act by making the book. They were sending a message to the authorities: 'We are doing this at night. Please come and catch us.'"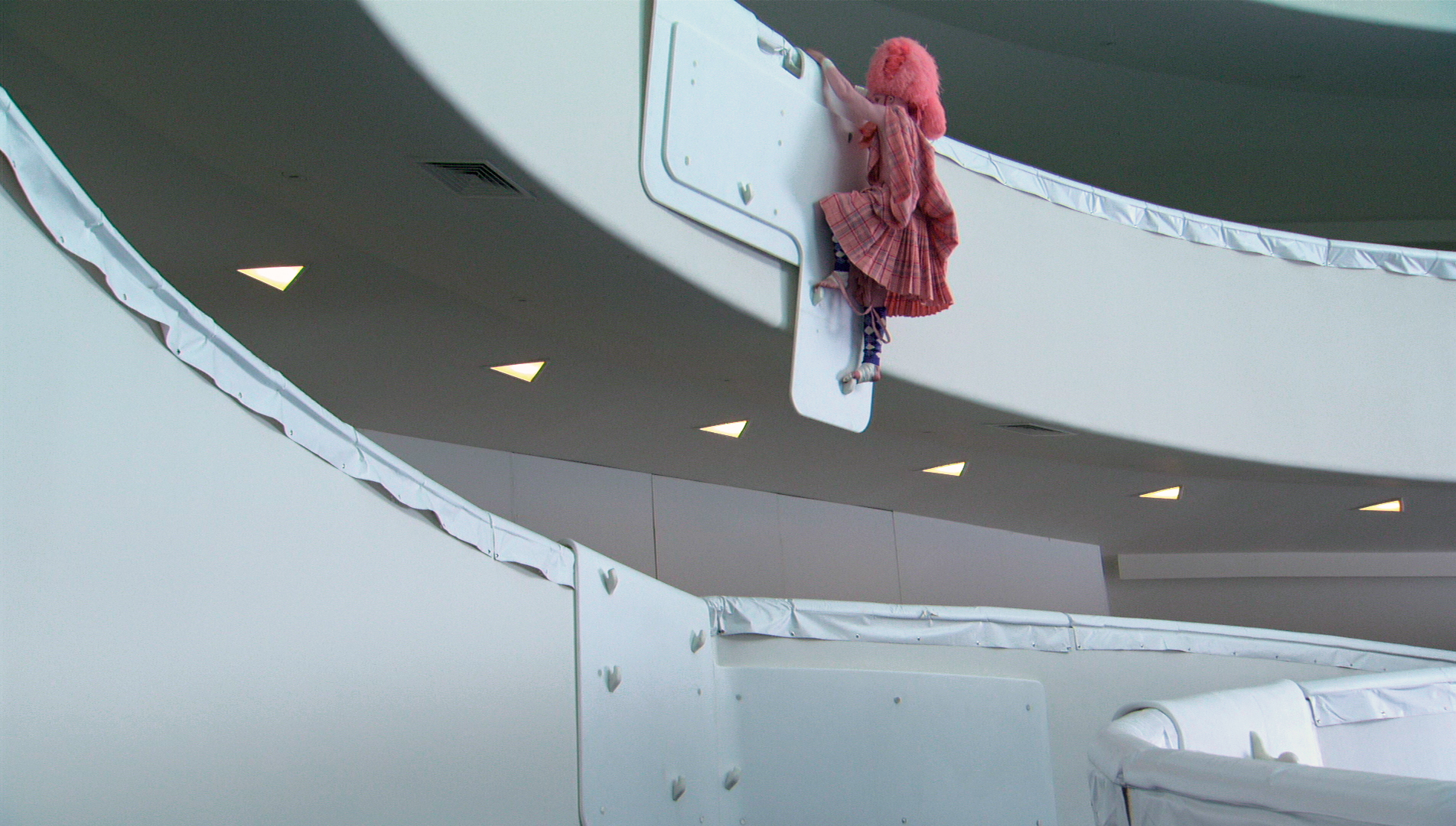 In more recent years, a band of other contemporary artists have incorporated museum climbing into their practices. Most celebrated of these is Matthew Barney, who has applied his mountaineering skills to various interiors, including the spiraling rotunda of the Guggenheim Museum in his 2002 installation of Cremaster 3. For Barney, climbing has long been part of a system of ritualized physical actions, a language through which to explore sexuality and myth. His ascent of the museum in Cremaster 3 is conducted in extravagant costume, complete with a pink bearskin and a ravaged, bleeding mouth. Barney's grandiose, disturbing vision lacks the some of the silliness of the Night Climbers, but his genuine expertise makes the performance more than a daredevil prank.
Belfast-based Dan Shipsides is another artist more concerned with scaling ledges than grabbing a headline; like Barney, he's a skillful climber who understands how to navigate a vertical surface. For a site-specific installation at Australian Centre for Contemporary Art in Melbourne, Shipsides used rope to produce a linear design on the metal building's cliff-like frontage, using magnets to keep it in position and create a diagram of his route. But for Shipsides, climbing isn't an anti-art gesture, or even a way of thumbing his nose at art institutions. "I'm interested in developing the idea that climbers, especially when developing new routes, are artists," Shipsides told Climb last year. "They contribute something of cultural value."
Artistic expression or institutional critique, one thing is clear: museum-climbing has yet to hit its peak.