Photos by Harley Weir, Courtesy of Adidas
Give Us Three Stripes, but Make Them Crochet
Wales Bonner's new collaboration with Adidas drops today.
Photos by Harley Weir, Courtesy of Adidas
Back in January of this year (remember January of this year?), Grace Wales Bonner presented her Fall co-ed collection. And there, among her signature plaids, textures, and jewel-toned color palette, were the absolute coolest pair of sneakers we'd ever seen.
A pair of classic black Adidas Sambas, the three stripes done in a cream crochet, with an oversized tongue trimmed in a crochet chain. I immediately loved them but could have never guessed how much they would come to represent the state of mind I find myself in on their release day: listening to a lot of Britpop while making things with my hands that force me to be away from my computer. Another pair, done in a loose, open-weave cotton and trimmed in brown leather, made me immediately think, "it me."
It's not just about the shoes, though. The hunter green track jacket with crochet stripes and oversized striped ribbed cuff, waistband, and collar is an instant classic. The kind of piece that you'd put on ten or twenty years from now and think, "Damn, I'm so happy I bought this," because wearing it and looking in the mirror still makes you feel a type of way.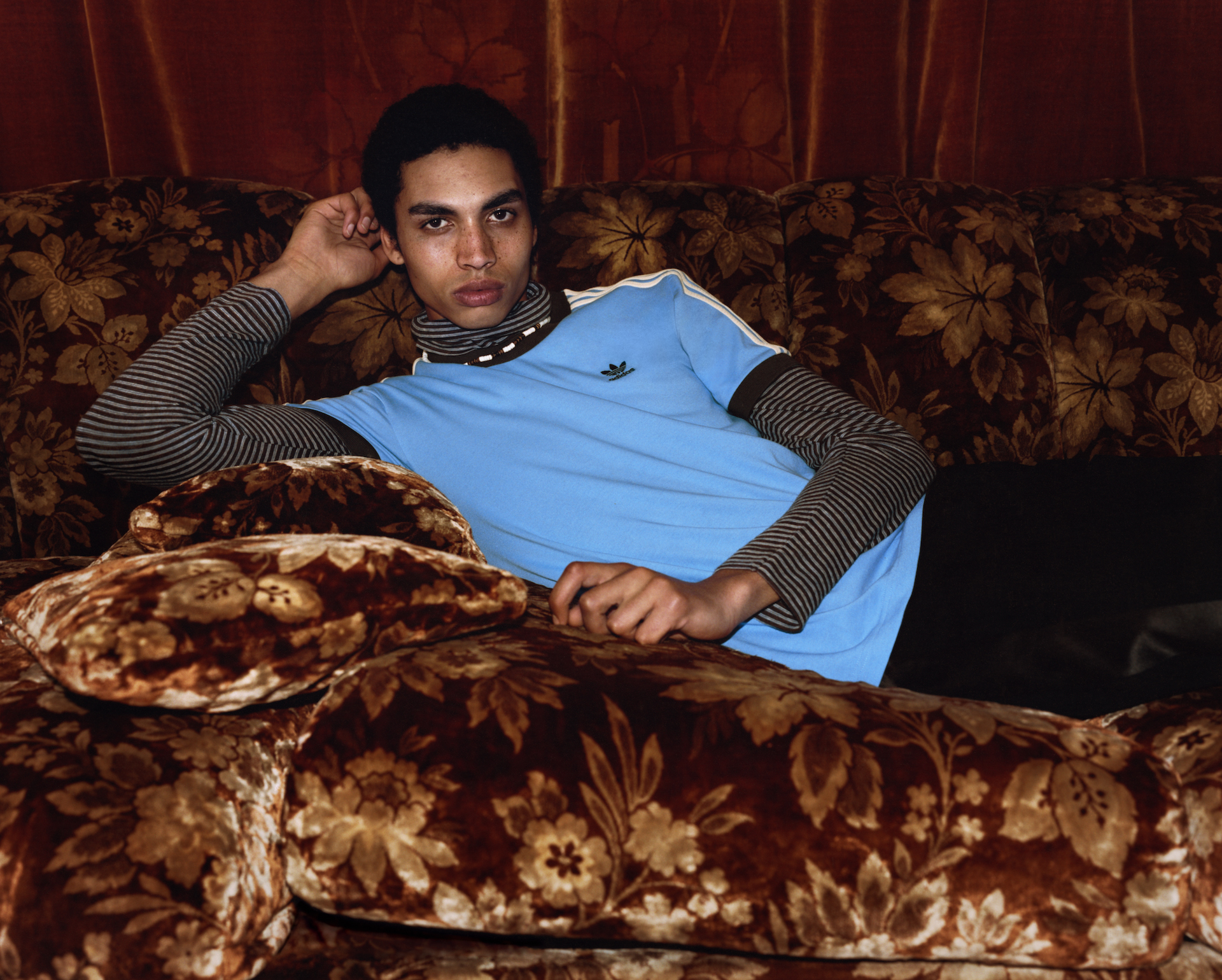 Rounding out the collection, which is available for sale today on both the Wales Bonner and Adidas websites today, are matching track pants (of course!), a soccer (sorry, football) jersey done in a creamy yellow, and the classic ringer tee with the three stripes down the shoulders.
It's true that shopping for anything seems a little fraught right now, but the pieces from this collection are guaranteed to bring joy and zero regrets. Yes you can Zoom in them, yes you can run errands in them, but you can also wear them to go to the movies and wear them to go to the park. They are made for our lives now and for our eventual lives in the outside world sometime in the future. They are clothes for living well and being yourself. Surely the best thing we can ask from fashion now, and always.