Anne Teresa de Keersmaeker Is Thinking Big
Meet the choreographer bold enough to take the "snaps" out of "West Side Story."
In the early '80s, the Belgian-born Anne Teresa De Keersmaeker, now 59, broke through the dance world with two key minimalist dances, Fase, Four Movements to the Music of Steve Reich (built, like the music, on tiny variations, and developed from a solo she devised in an East Village studio while studying at NYU) and Rosas danst Rosas. The latter, performed by four female dancers and marked by layered, fierce, replicated gestures, continues to be restaged today (Beyoncé also famously, er, appropriated some moves for her " Countdown" music video). Since then, De Keersmaeker has become perhaps the most influential postmodern dancer in the world.

In her work, De Keersmaeker wields many devices—repetition, synchronicity, duration, and geometric structures—but also harnesses more abstract qualities such as drama, carnality, and abandon. She has choreographed to Bach, John Coltrane, and Brian Eno and enlisted Dries Van Noten to outfit her dance company, called Rosas. From 1992 to 2007, she was in residence at La Monnaie/De Munt, Belgium's royal opera house, in addition to staging on-site performances at museums like the Tate Modern and MoMA. She's also a baroness.

When we met for this interview last November, De Keersmaeker was working on the choreography for the Belgian theater director Ivo van Hove's much-awaited production of West Side Story, which was scheduled to begin previewing the following month. We found a seat in the mezzanine of the lobby of the Broadway Theatre, a former movie house turned musical palace, where she was in the middle of tech rehearsals.

Normally based in Brussels, the home of Rosas, De Keersmaeker will remain in New York after the debut of West Side Story to dance in her latest production, Mitten Wir Im Leben Sind (In the Midst of Life), set to Bach's six Cello Suites, which will premiere at NYU's Skirball Center on February 13. In June, she will be in Paris, where her production of Così Fan Tutte, which she is directing as well as choreographing, will open at the Palais Garnier.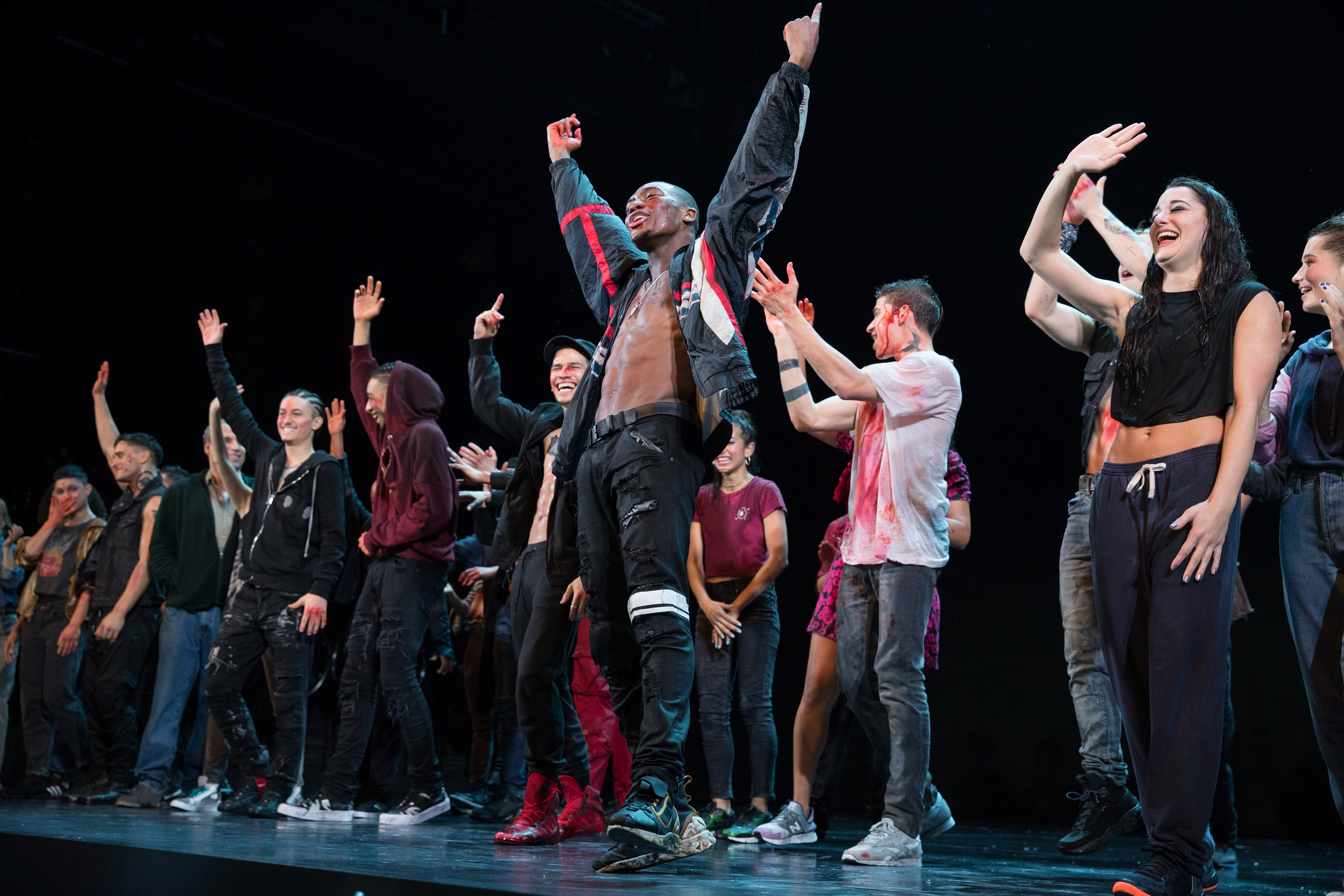 When did you realize that dance was something you were seriously interested in?
I decided quite late that I wanted a professional career [in dance], because I wanted to go into medicine or into ancient languages like Greek and Latin. I've always been fascinated by language structures and communication. But from the very beginning, it was natural. Dancing is what I like to do the most. To a certain extent, I do consider myself more a dancer than a choreographer. I was lucky that after high school, when I was 18, I was accepted at the Mudra School in Brussels, and then I studied at NYU at the School of the Arts.
What was it like coming from Belgium to New York at that time?
It was 1981. The world was different, America was different, Manhattan was different. I was 20 years old, and it was the first time I left Europe, I left Brussels. So it was extremely inspiring and exciting. It was not the scene of the Judson Memorial, all the postmodern people, but it was the time of Molissa Fenley, Karole Armitage, Laurie Anderson, John Zorn.
For me, I was lucky to have space, to be able to work late at night, in the buildings on Second Avenue. That's where I made my first dance, Violin Phase, that later would become Fase, Four Movements to the Music of Steve Reich. I got to see a lot of dance, I got to see a lot of theater, I got to see a lot of Broadway. I realized the difference [from] what I was used to in Europe was the desire or the capacity of "thinking big." The big gesture, the big space. You could wonder if that's a typical American strategy.
I read that you said, about Fase, that you appreciated Steve Reich's music for his use of "a minimum of material in a maximum way."
Music is really my first partner in how to organize time and space. I've worked with music from a lot of different periods, from 13th-century Flemish polyphonic music to the music of Brian Eno and John Coltrane. You could definitely call me a formalist. What I like so much about dance—it's embodied abstraction. This formalism is important. From the very beginning, it was clear I wanted to develop my own language, and that language would be very close to my own body. I wanted to develop my own vocabulary, not to work with the classical ballet vocabulary, even though a big part of my training was ballet.
So the very definition of minimalism, it was inspired by the music of mainly Steve Reich: What is different and what is the same, and what is the same and what is different. It is really the idea of maximizing the minimum. That means not a lot of different vocabulary, but vocabulary that you repeat over and over again, that unfolds, develops, and unfolds itself like the waves of an ocean. Which is constantly the same and constantly different. When, in 1981, I presented Violin Phase at a festival at SUNY Purchase, Maria-Theresa Duncan, who was the last adopted child of Isadora Duncan, said, "Your dancing's like life itself, it's always the same and always different." It's a little bit a pathetic definition, but it's sort of charming.

How do you see the language you've been creating since the start of your career coming through with what Ivo is doing with West Side Story?
Ivo and I wanted to work together for a long time, but we never found the right material. We know each other's work. I think we have some things in common, but in complementary opposites. I think he's a very strategic organizer. He always has a plan. I think he likes to go quick. I'm slow. And I'm way more horizontal. I think our perception of formalism is different. I follow formalistic logic in an intuitive way, whereas he follows his intuition in an intellectual way. I think we share a desire for readability. He's a very good team leader. He doesn't like doubt, where I'm doubting constantly.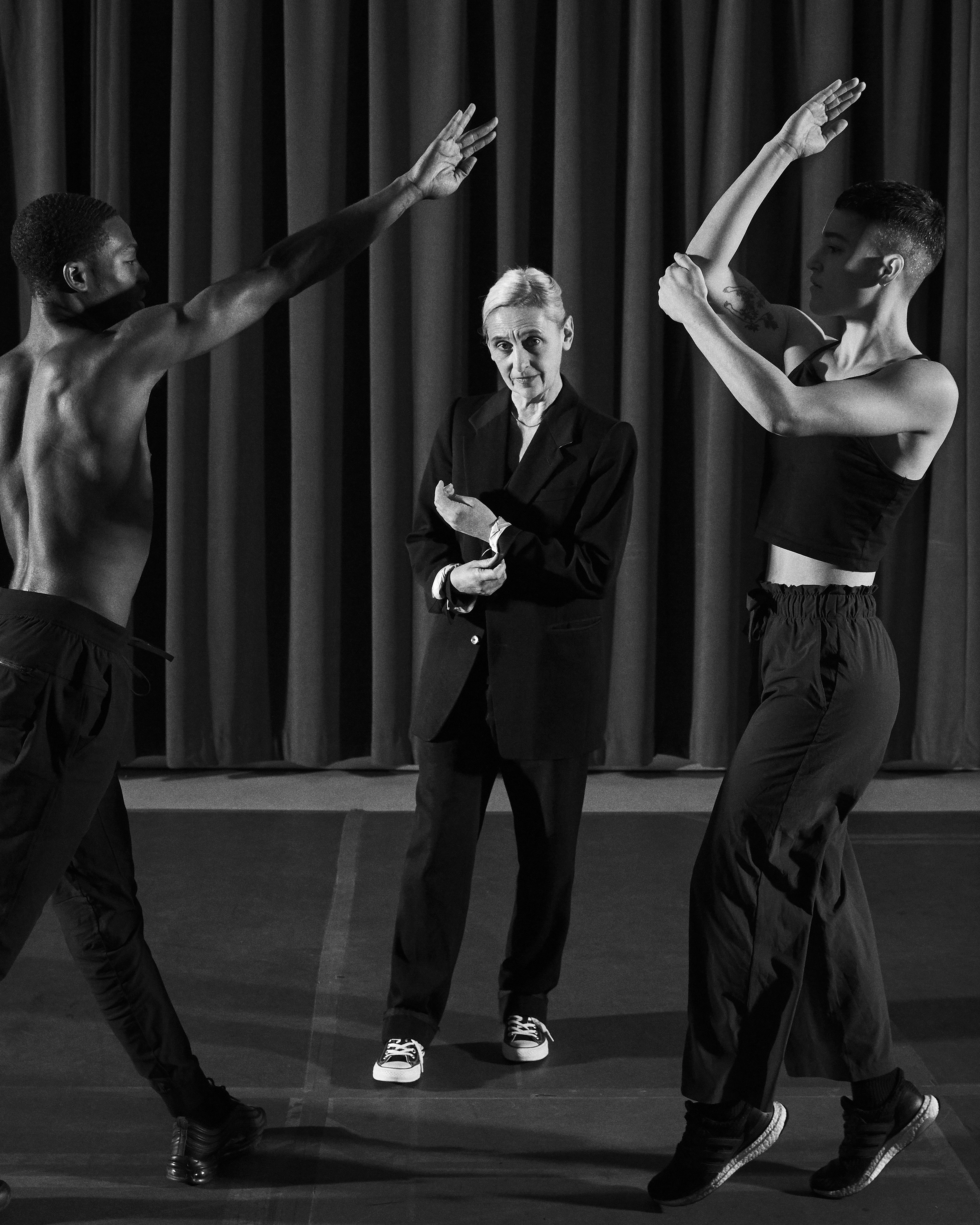 Do you think much about what's already been created with Leonard Bernstein and Jerome Robbins?
I can only respond that the respect is enormous. I think, for me mainly, I have a big admiration for Bernstein. It's also, of course, my musical background. It's an exceptional situation that we had the opportunity to meet Stephen Sondheim, who is still alive, and that he's been closely following this. And though I understand that this is a whole story—"Are the finger snaps going to be in it?" "What's with 'I Feel Pretty'?" [van Hove has cut the iconic song from his production]—there are so many ghosts hanging around this piece. This is not about restaging an American classic. This is one of the most iconic pieces of American musical theater, even of American culture. I think as Ivo defines it, the challenge is to make a West Side Story for today, with a world that has changed.