Is Drake Going Through His Blue Period?
Like Picasso before him, this phase of loneliness in his oeuvre feels like a rite of passage.
It's hard to think about something other than solitude right now. Especially (because?) the main way of interaction with other people and with the outside world is through screens, it is impossible to escape yourself, and the fact that you are alone, when you see the image of your solo self staring back at you from your front-facing camera.
Drake has spent a long time receding into his own fame. In the early part of his career, he made a habit of appearing on all kinds of features (Young Money, ILOVEMAKONNEN, A$AP ROCKY) and in all kinds of public places (Kentucky's Big Blue Madness, but not the Miami Heat locker room). Around the time of If You're Reading This It's Too Late in 2015, his outward persona started to shift. The album's stripped back sound and noticeably angry lyrics added to a looming sense of paranoia coming from Drake. The praying hands on the cover anointed him as the Patron Saint of the Small Circle.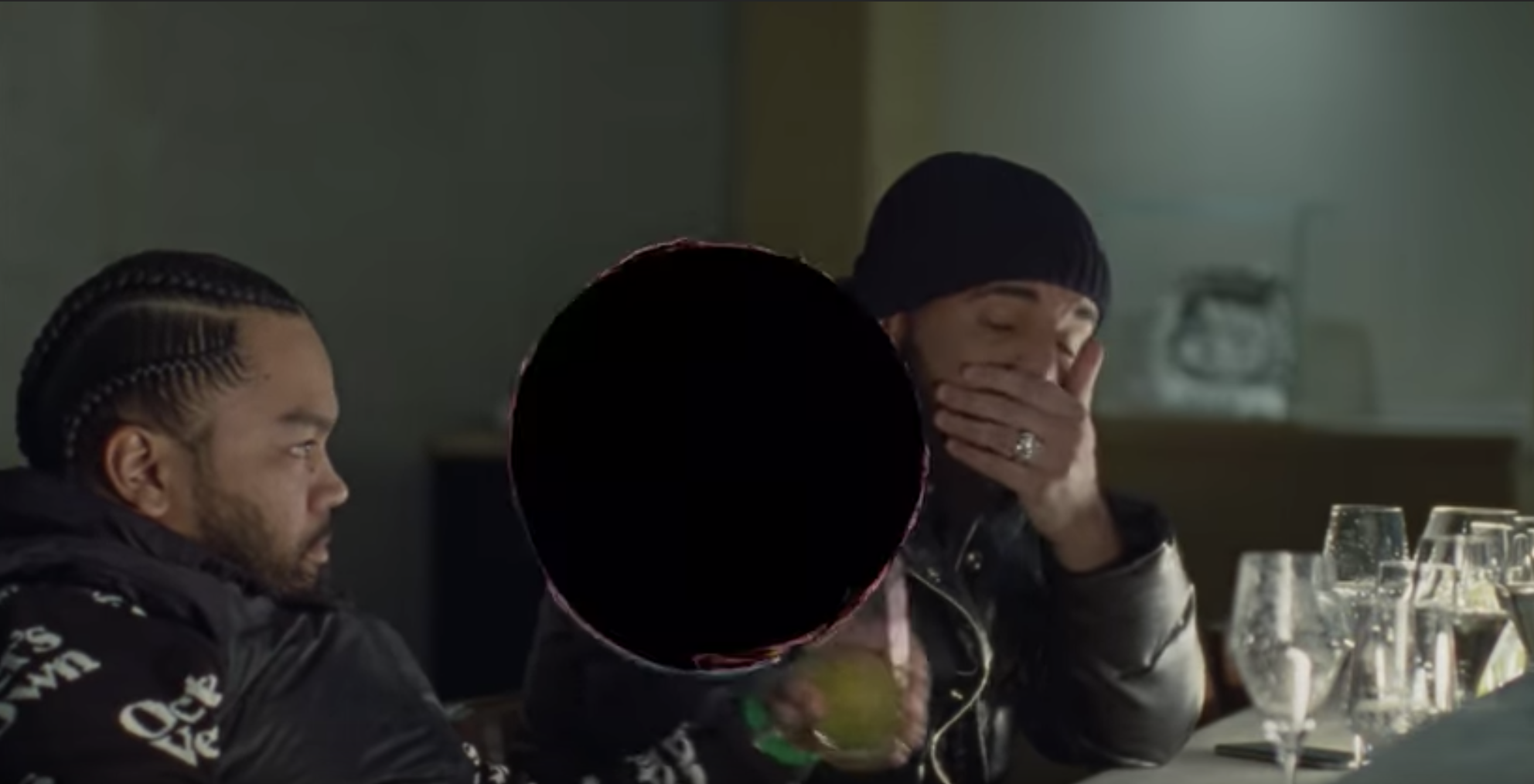 Here he is at the grayscale sushi bar, or sullenly putting cash in his safe and out in front of the Marcy Projects by himself, in the video for "When to Say When & Chicago Freestyle." Drake has always been focused on his image, but as of late he's clearly been more focused on images. Now, we are entering the era of Drake developing his own set of aesthetics and signifiers. Like any good Pop artist, throughout the years Drake's "sound" shapes and shifts depending on whatever sounds are popular at the time, and his music videos and promotional material have generally followed suit. Drake's had big music video moments ("Hotline Bling!," "God's Plan!"), but it seems that now he's trying to truly hone in on what a Drake Music Video looks like. This new slew of videos—"War," "Chicago Freestyle," "When to Say When," and "Toosie Slide"—are shot on film, deeply set in winter, and caked in a lonely luxury. Particular is the way that they all employ a consistent aesthetic style, something new for the artist.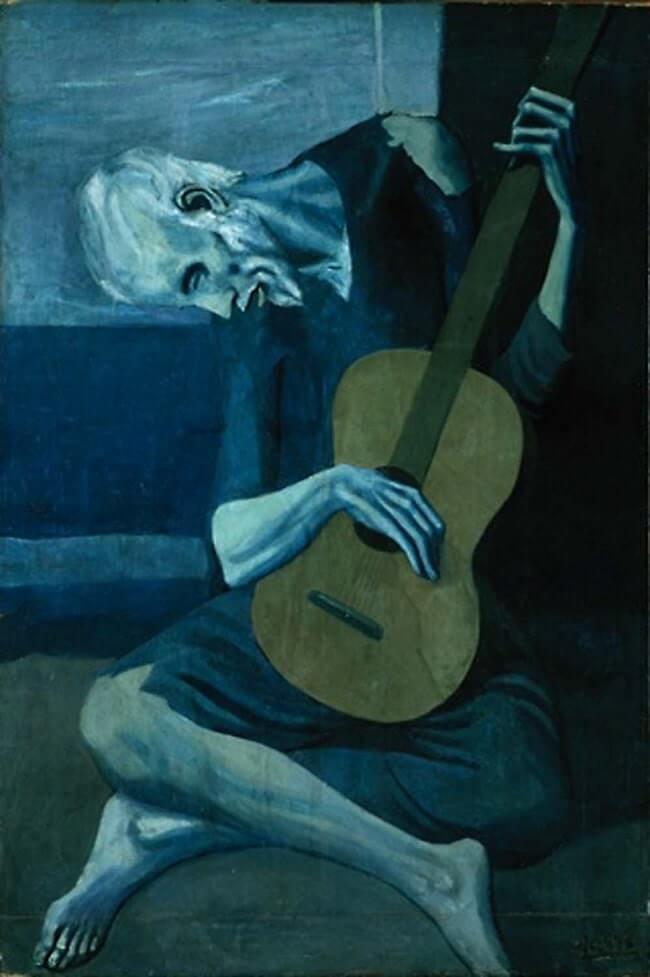 This pivot got me thinking about Picasso (stay with me here), another artist that was prone to switching aesthetic styles, and entered into his Blue Period in 1901 during a severe, deep depression. The loss of people close to him and the lack of critical and financial success of the his work turned his artistic process into a sort of snake eating its own tail. The deeper the blue hues, the deeper the depression, the fewer people willing to buy such sullen work. Today, of course, the work isn't just remembered for its color, but its subjects. The impoverished, the lonely. The solitary figures in the frame. Even when these people have company, the colors and the textures leave a sense of longing. These people Picasso puts forth are deeply alone.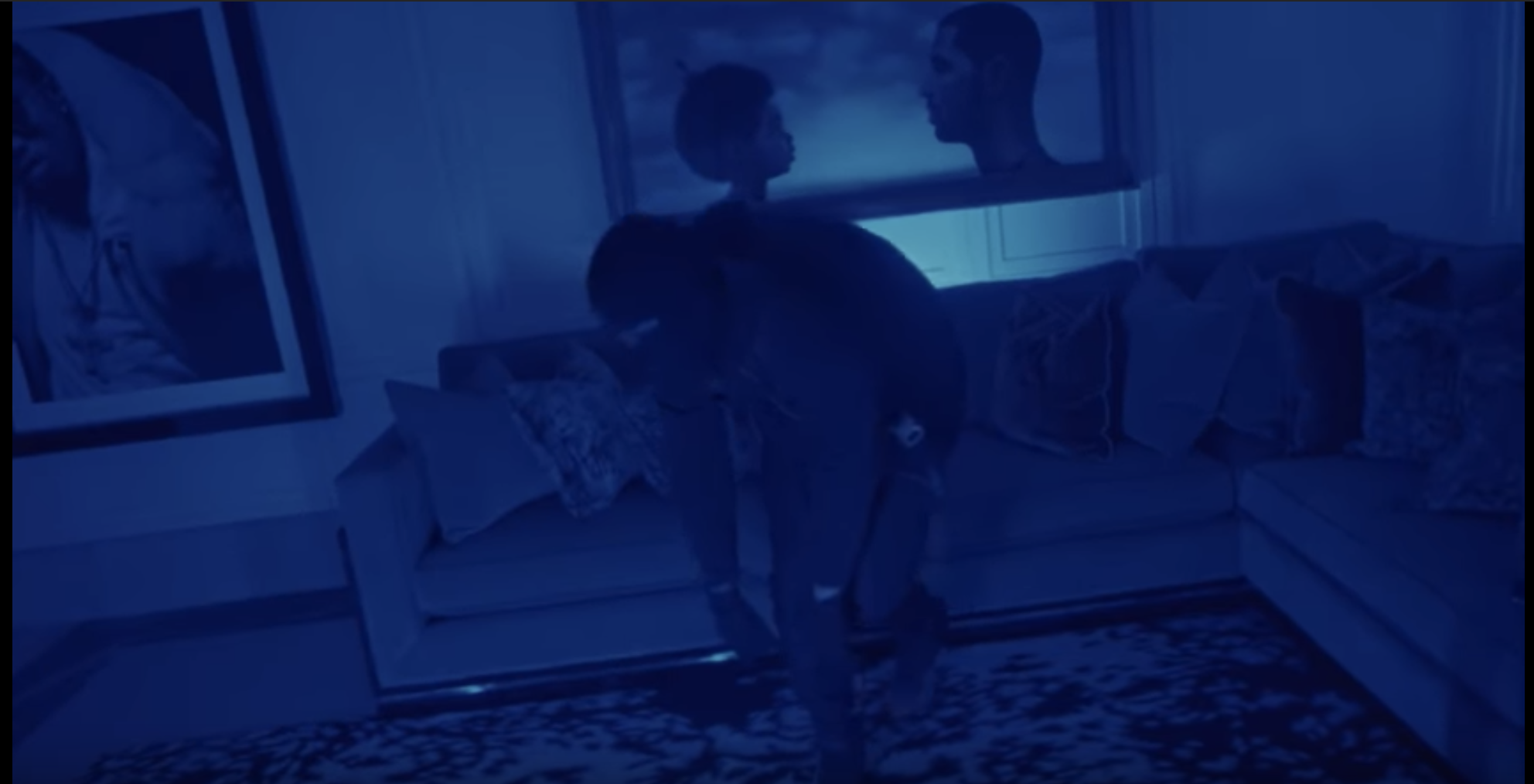 Does the image's composition define the subject of the image itself? Drake gets lonely too, but how lonely? It's a question answered perhaps by the kind of opulence Aubrey displays in his new music video for "Toosie Slide." Shot at his Kennedy Compound in Toronto, lovingly dubbed by himself as "The Embassy," Drake right-foot-up, left-foot-slides his way through his gargantuan, gaudy home. The new single took its spot atop the Billboard chart last week, and the accompanying video is currently sitting at 51 million views on YouTube. It's been used over 380 thousand times on TikTok. There's already been a fair amount of discussion online about the extreme marketing scheme around the single. The conceit of the video, too—full quarantine/social isolation: Drake by himself, mask and gloves on—only hits the point harder. As Jon Caramanica described it, "[Toosie Slide] is marketing stratagem first, song second." Drake has been heading in this direction for a while now—a reported (and squashed) beef with The Weeknd, royalty disputes with Lil' Wayne and Birdman, "The Story of Adidon," and being reportedly curved by Rihanna—the global quarantine just happened to arrive at the same time. Those infamous Birkin bags he collects for a "future wife" continue to pile up.
Within a week of the video's release, Drake gave another tour of his home by way of his house being featured on the cover of Architectural Digest. He talks about his home in a way that indicates he's never read "Ozymandias" or finished The Great Gatsby. "I wanted the structure to stand firm for 100 years. I wanted it to have a monumental scale and feel," Drake says. "It will be one of the things I leave behind, so it had to be timeless and strong." Views of wealth are a mainstay in rap videos, but there's usually a crowd (a posse! many women!) that comes with the crown. Not for Drake, though. At one point in the video that accompanies the Architectural Digest story, Drake says, "The bed lets you float, the shower lets you escape and gather your thoughts, and the closet makes you want to talk to yourself while you're getting dressed."
Drake's intentions are clear. This is Drake trying to show himself at the top. He's showing off his money, his house, his status, but it seems incidental, not intentional, that Drake is also showing just how alone he really is.
There's grace in the people Picasso painted during this time. They show a level of resolve and dignity despite whatever things life brings their way. Drake seems to believe he's showing that same kind of strength. "Toosie Slide" emphasizes Drake's solitude for cartoonish effect, but the point is clear. Yes, Drake is alone, but he's alone at the top, surrounded by all the possessions anyone could dream up. The garish amenities, Murakami statues, and the Chairman Mao Warhol don't make Drake look unmatched. Instead, he looks unloved.