Sabrina Fuentes Has Lived Through This
The Pretty Sick frontwoman talks to GARAGE about growing up in New York, her band's inception, and visual language.
Photo by Manon Macasaet
Sabrina Fuentes and I are interfacing from our phones. She's sitting in her boyfriend's apartment, eating soup, and explaining to me how living in New York rapidly accelerated her teen years. The musician, model, and club kid was raised in upper Manhattan, and cut her teeth going to a Catholic school and scheming ideas on how to convince her parents to let go downtown. She got her first job when she was 13, working a few days a week but mostly using it as an excuse to go to DIY shows and befriend artists and punks. Shortly after her debut downtown, she started her band, Pretty Sick.
Now 20 years old, Pretty Sick has gone through a lineup change; her long-standing bandmates Eva Kaufman and Ella Moore left to go off to college, and Fuentes moved to London to go to Goldsmiths. She eventually linked with guitarist Wade Oates and Onyx Collective drummer Austin Williamson. "We got asked to open for Onyx Collective on Halloween, and we did," says Fuentes. "I thought we were really bad just with the drum machine. But Austin, who plays drums in Onyx Collective, came up to us afterwards and he said he really liked the set and that he wanted to play with us. Now we've played together for three years!" Finally, bassist Orazio Argentero joined by way of London, and the current lineup of the London- and New York-based band was born. Pretty Sick has just released their first EP together in this new configuration, titled Deep Divine. Those few songs are heavy as all hell, sounding somewhere between the ennui of Hole and the serene grunginess of The Breeders. Centering around Fuentes's upbringing in the city, the songs are deeply personal, searching, and amelodic. Fuentes chatted with GARAGE about making music in New York, Pretty Sick's visuals, and releasing the past.
What was it like working on music for these songs for eight years?
I never really had a clear plan of what to do, as far as putting an album out or making an EP. It's been a relatively rocky couple of years, not in the sense that anything bad was happening, just that things would change so quickly that just the idea of planning for an album to come out by myself—because I also managed myself for the past eight years—was a lot to handle. Sometimes I just like to play live a lot and grow as much as possible, and tried to get better as a performer, writer, artist overall. And I think taking that time really made it easier for me now that I have a really clear vision of what I want to do.
What was it like growing up in New York and making music as a teen in the city?
It was interesting. I think I have a different experience than most people who grew up in New York making music. Because most of the kids that I grew up playing shows with, I never got to know that well because we always went to different schools. I never went to any of the performing arts schools or any of the public schools where people all knew each other. I went to Catholic school. And most of my friends were adults from a really young age because I worked a lot. My parents told me that I couldn't go downtown or do anything outside of the house unless it was for work-related stuff or school-related stuff, so I really quickly got a job. When I was 13, I'd go downtown and say was working four days a week, but really, I was working two, so I'd just go down to hang out.
What do you like about the scene in New York?
I used to be really depressed by the scene in New York because so many venues closed at once, but now I'm super hopeful for it because I know so many cool, young bands that are just making great music and making such an effort to play shows and keep venues alive and also make it affordable for young people to go see shows. There was a period of time where it was really expensive to see shows when Shea Stadium and other venues closed, it was like, "Oh, okay. Now, what? I have to go to Webster Hall and pay 25 bucks to see my friend's band," which is a lot for most teenagers.
Now I'm really hopeful. There's a strong community of people who really care about it and who really want it to continue to grow. I'm excited to see what the next 10 years of music holds for the city.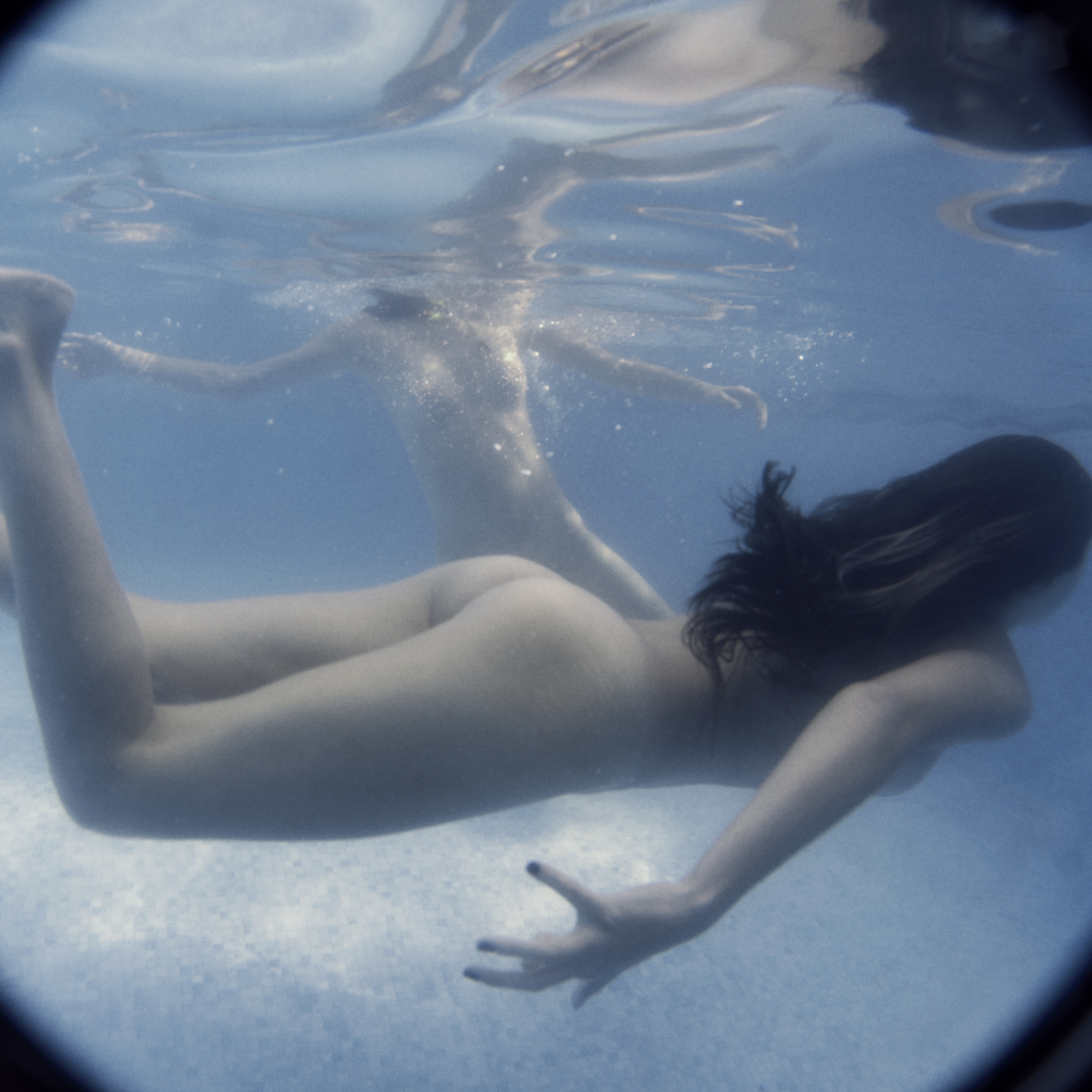 What does it feel like to be finally releasing these two EPs that you've been working on for so long? Does it feel like you are finally able to file away your teenage years?
It feels good. It feels like I'm getting a lot off my chest. And as a musician, it becomes really confusing and overwhelming to have all of this music uncategorized and unreleased. It felt like a lot of the work hadn't been dealt with yet, and I needed to deal with it and get rid of it, so I can continue to make more and clear out space in my brain. I'm really excited to put it out. It's also nerve-racking in a lot of ways because it is my life's work thus far, but I don't know, I don't care if anybody likes it or hates it! I feel like I'm happy to be able to do it and I'm happy that my close friends enjoy it enough. And that Austin, Wade, and Orazio like it enough to want to fucking play with me. That's enough for me, really.
Tagged: