Lizzy Mercier Descloux Is the French No Wave Queen You Should Know About
Here's some soft butch inspo for you.
The best YouTube video of all time is a clip from a French TV show circa 1979. When it starts, you see Serge Gainsbourg making small talk with a woman sporting an extremely '70s blond bowl cut. In the background, a tiny hobbit-ish woman wearing a Malevich suit appears out of the ether. "Fire, I bid you to burn!" she yelps in a heavy French accent as she twirls around. Her messy pixie cut flip-flops on camera and she pouts. That audaciously awkward woman is Lizzy Mercier Descloux, downtown New York punk fixture, and henceforth menswear icon.
Originally from Lyon, France, Descloux went to art school but dropped out and headed to New York in the late '70s where she started a punk zine, saw every good band at CBGBs, had a fling with Television's Richard Hell, and became extremely close with Patti Smith (they even recorded a duet together). Within a year of living in New York she signed to the micro label ZE tapes, and started to release solo albums. In photographs during this period she is always almost exclusively in some form of a suit or a two piece, always verging a little bit soft butch.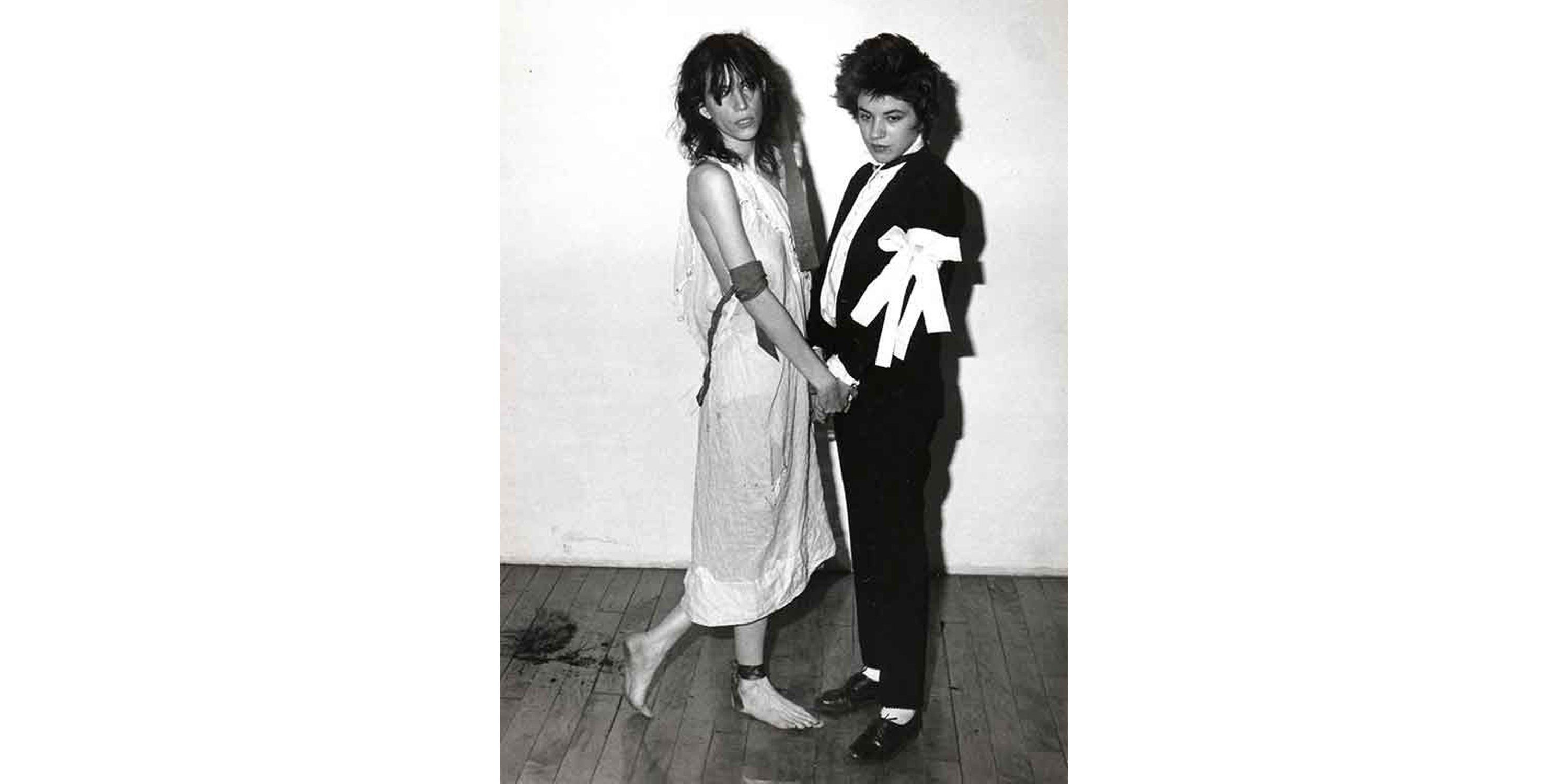 One of her nest fashion moments took place in 1976, shortly before she decamped in New York. Descloux and Patti Smith pose in a suit and white dress respectively, in a photoshoot that apparently pays homage to the poet Arthur Rimbaud and his sister, Isabelle. Descloux's suit is a little oversized, and her collar looks partially unbuttoned. She frankly looks like she doesn't give a fuck. Her aura is masculine; a tomboy with a secret.
Another Descloux fit that I can't stop thinking about, involves a white button-up with a huge hammer and sickle smack in the middle. She wears no make up, and her hair is a total disaster. So many of her best outfits are like this: cool, masc as hell, and subtly eccentric. Patti Smith is usually remembered in fashion punk history as playing with menswear and being fluid with sartorial gender presentation, whatever that means, but Descloux really takes it to another level. It would be easy to see Descloux dressed in the modern-day rustic-ness of Bode, or the understated braininess of Wales Bonner.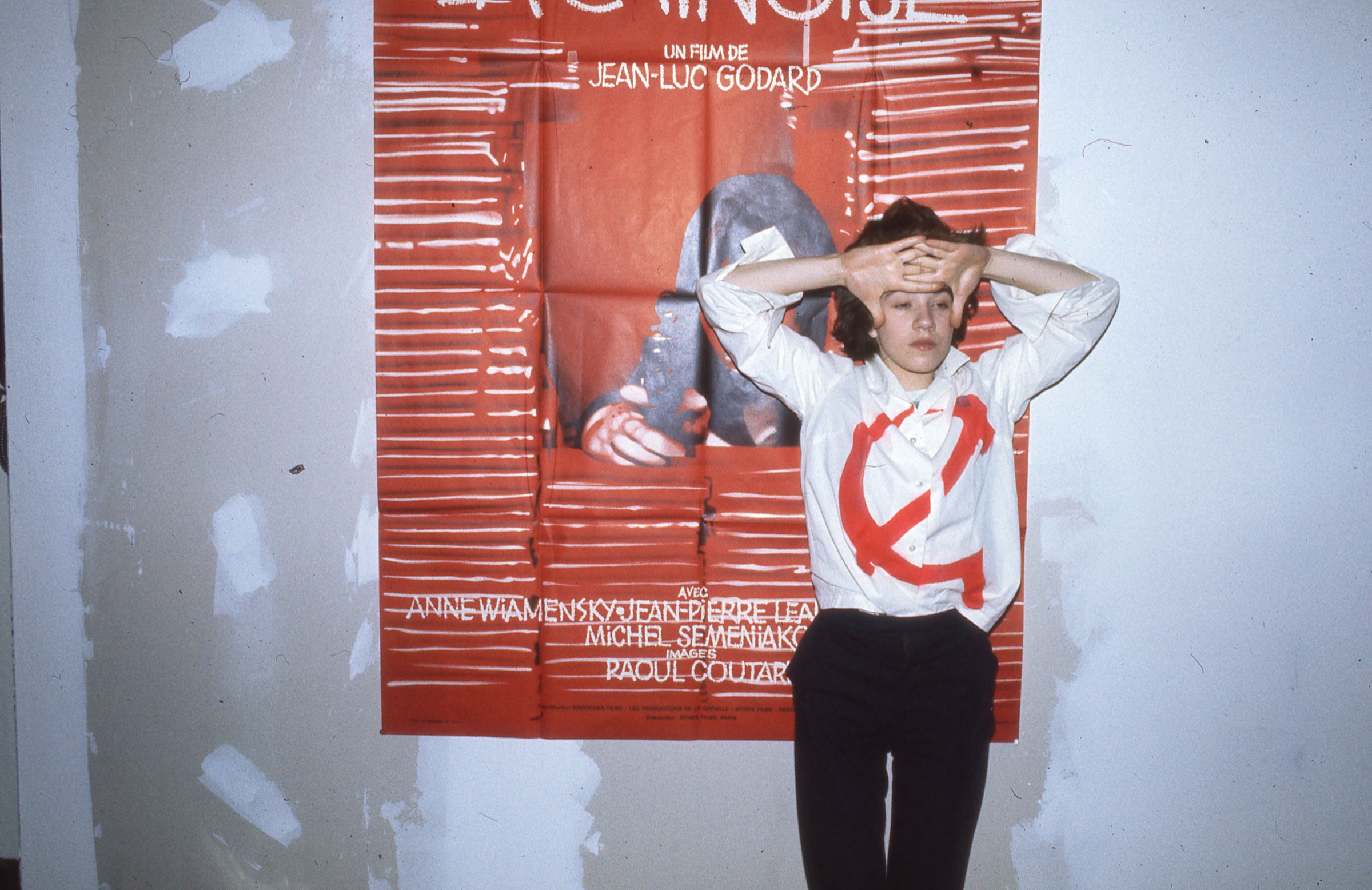 But whereas her fashion sense was straightforward and chill, her music on the other hand, is unbelievably goofy and playful. You can't listen to her cover of "Mission Impossible," without feeling a compulsive urge to boogie around the kitchen like a Sesame Street extra. Nor is it possible to keep your cool when "Jim On the Move," comes on, which features Descloux hiccuping over a neverending no wave bass groove about a guy named Jim who knows how to get down. Some of her work veers on the side of jazz, too, with Chet Baker playing contributing some pretty legendary trumpet to her One for the Soul album, which ended up being one of his last-ever recordings before his death in 1988. Descloux died in relative obscurity in 2004 from cancer, but she remains a cult figure, a post-punk iconoclast who made fearless and deeply outré music that never really fit neatly into a scene or a moment of time. Descloux records are meant for punk kids who love to dance, but her style is for all of us, really.