Destroy All Monsters Collective (Mike Kelley, Cary Loren, Jim Shaw), Greetings from Detroit, one of four murals that comprise Strange Früt: Rock Apocrypha, 2000. Courtesy of the Mike Kelley Foundation for the Arts, Los Angeles
Re-Meeting the "Anti-Rock" Legends Who Mixed Performance Art and Noise
The one-night-only return of Detroit's mischievous Destroy All Monsters collective was an unpredictable blast.
Destroy All Monsters Collective (Mike Kelley, Cary Loren, Jim Shaw), Greetings from Detroit, one of four murals that comprise Strange Früt: Rock Apocrypha, 2000. Courtesy of the Mike Kelley Foundation for the Arts, Los Angeles
"Ever get the feeling you've been cheated?" John Lydon's sneering yet oddly ambiguous kiss-off at San Francisco's Winterland Ballroom after the Sex Pistols' final show in 1978 cemented the band's position in a lineage of performers for whom audiences are objects of challenge and provocation. (Who had been cheated, exactly? The singer? The band? The crowd? The subculture to which they all ostensibly belong?) Punk in general was of course notorious for dispensing with the idea of concert-going as comfortable, predictable entertainment. But a few years before the Pistols' onstage implosion, far from punk's twin birthplaces of London and New York, another group had emerged, from a very different milieu, which also disrupted the idea of playing to or for; it played in spite of.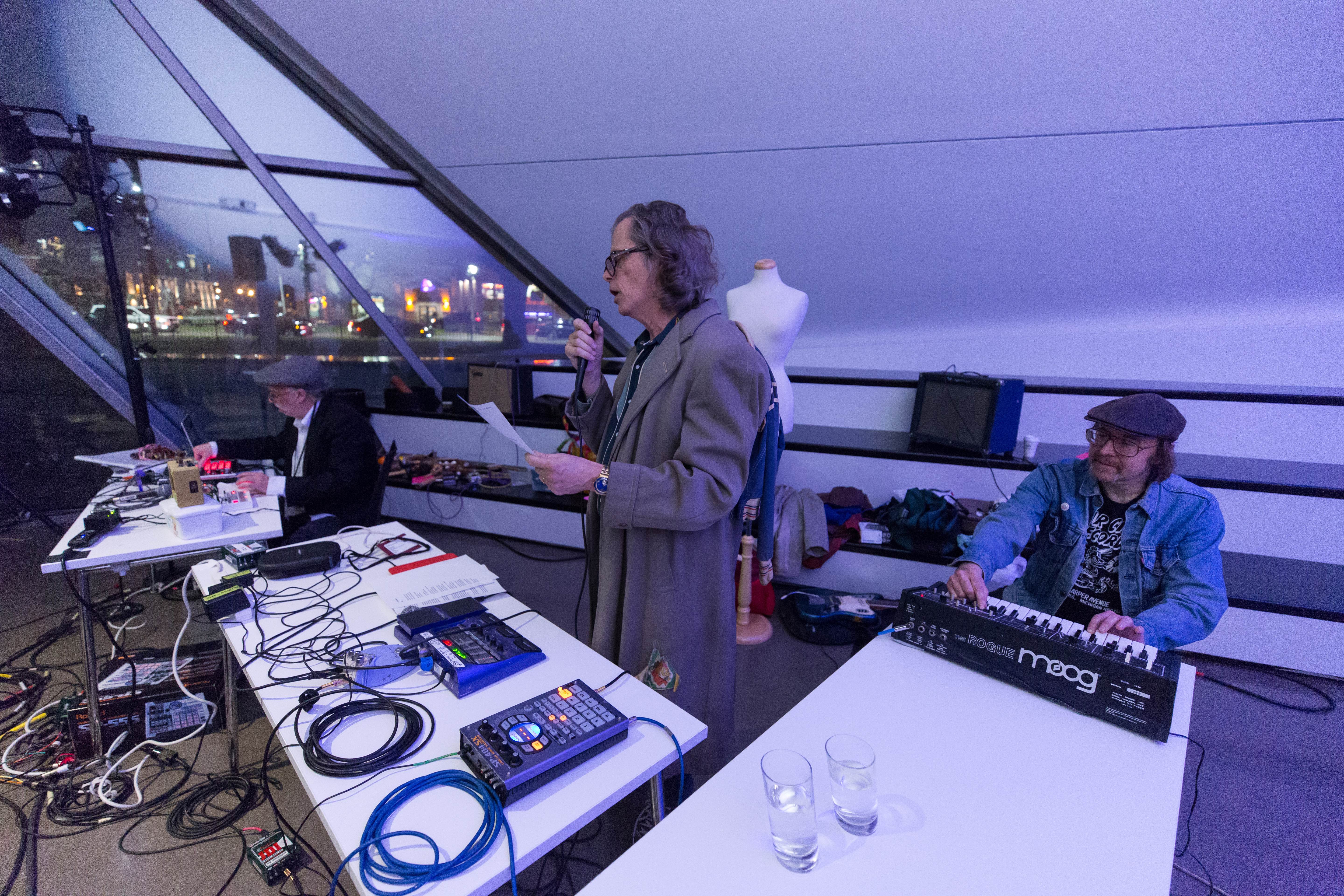 Mike Kelley, Cary Loren, and Niagara were young artists and students at the University of Michigan when, in 1974, they formed Destroy All Monsters. Named for a Japanese B-movie, DAM was a rag-tag ensemble that combined and shifted means and styles, treating its audiences as test subjects and prank victims. From Kelley's Ann Arbor basement—a.k.a. "God's Oasis Drive-In Church"—the proto-punk collective brewed a psychedelic stew of music and noise influenced by, among others, cosmic jazz outlier Sun Ra. Making full use of the then-new Xerox machine, it mythologized its activities with an avalanche of lurid 'zines, flyers, and posters. Some of its announcements were for real events, others promised lectures by artists only to confront bemused attendees with DAM jams.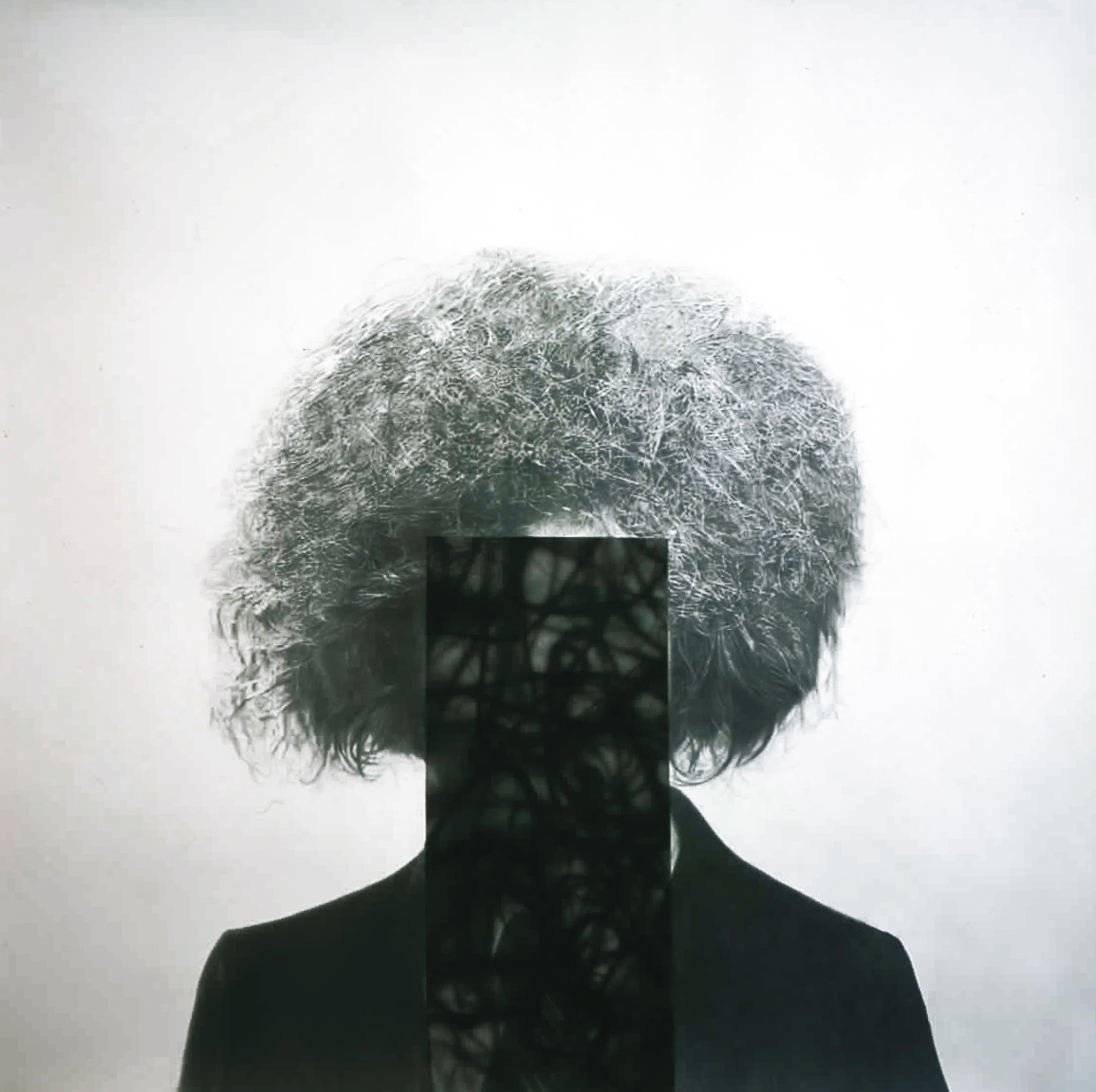 Two weekends ago, Shaw and Loren revived DAM (which, in theory at least, disbanded in 1985) to perform at the opening of a sprawling exhibition at Michigan State University's Eli and Edythe Broad Art Museum in East Lansing. Co-curated by Mark-Olivier Wahler, Carla Acevedo-Yates, and Steven L. Bridges, Michigan Stories: Mike Kelley and Jim Shaw surveys its subjects' interlinked practices through the lens of their shared midwestern roots. Kelley and Shaw met at MSU, becoming fast friends and both moving to LA in 1976 to attend grad school at CalArts. Both had issues with the formal nature of their education and explored its perceived shortcomings in their work. This antagonism extended to DAM, which reflected on and incorporated elements of vernacular culture alongside formal experimentation described by Kelley as "analogous to painterly gesture."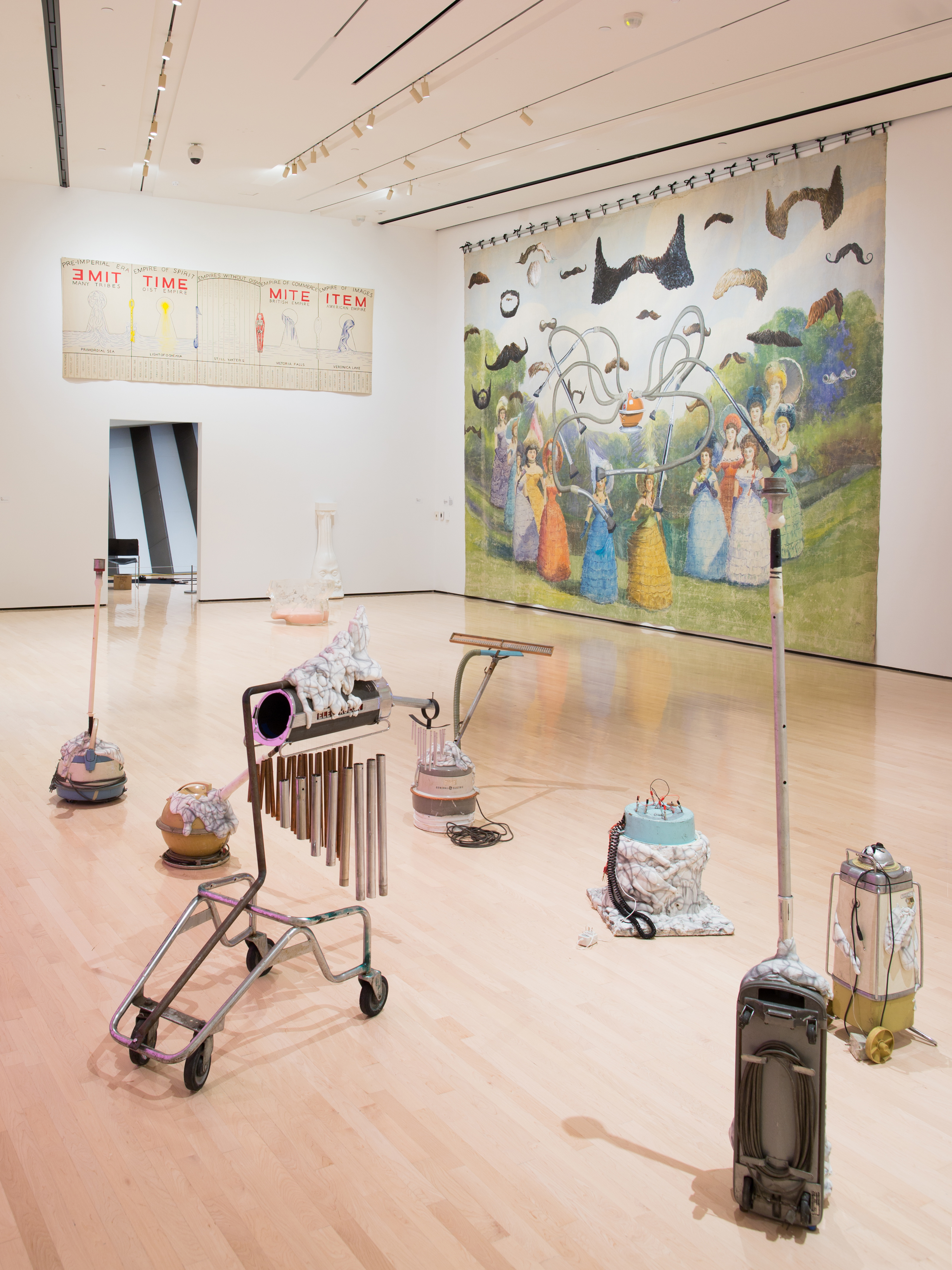 Another key element of DAM's confrontational approach was its unsettling use of childhood imagery. Alongside conventional instruments and domestic bits 'n' bobs from vacuum cleaners to garbage cans, it also made use of sound-making children's toys, and the band's painted, drawn, and printed output is rife with comic-book allusions, offcuts, and copies. Cartoons are all over Michigan Stories in general, especially in Shaw's contributions. Kelley and Shaw were both fans from childhood, becoming aficionados of mainstream and underground titles alike; of particular fascination was Wayne Boring, a Superman illustrator in the late 1950s and early '60s. Also included in the show are outtakes from Shaw's extraordinary series My Mirage, which uses comic-book styles to journey deep into the always-edgy territory of the adolescent American psyche.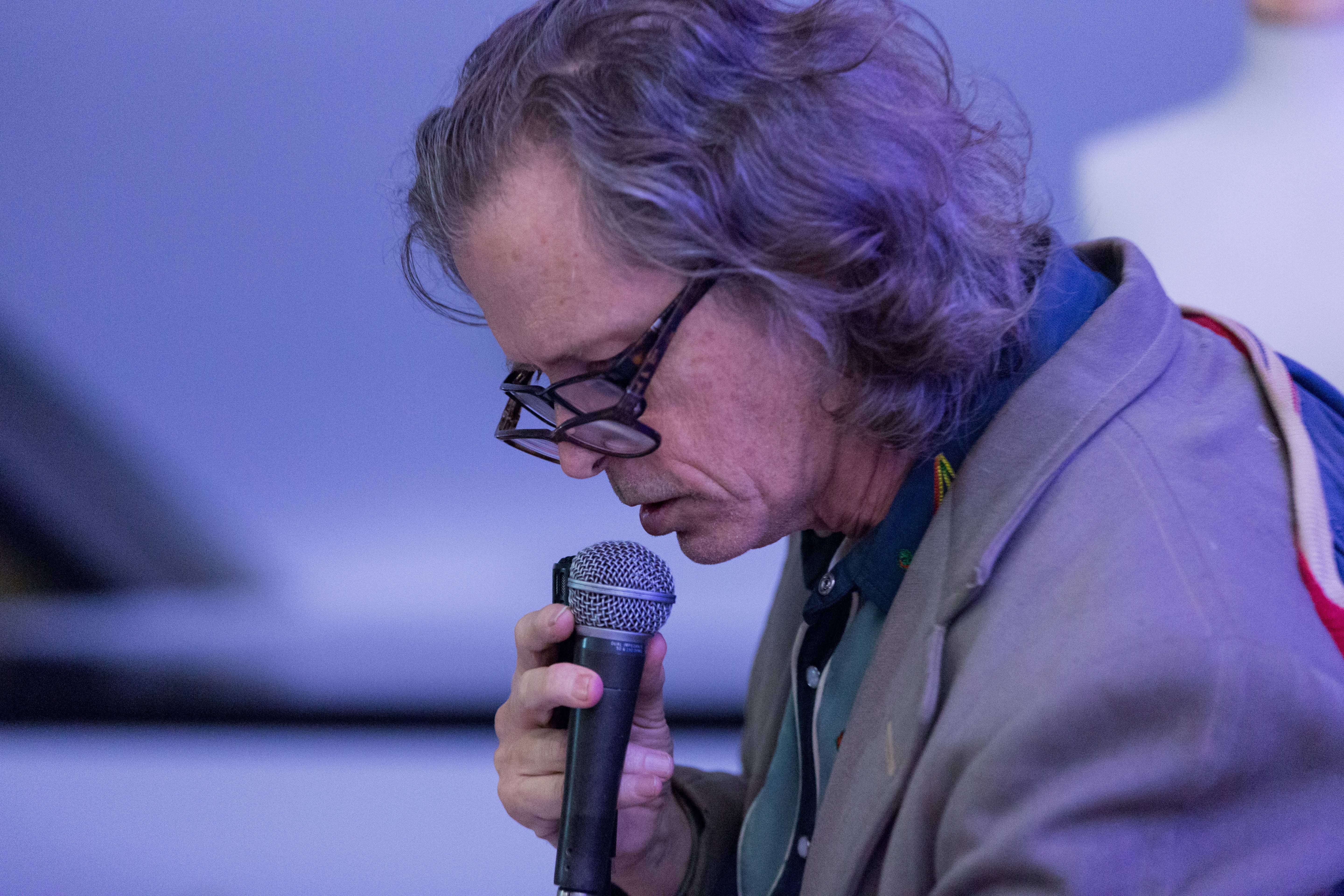 Taking an improvised stage at the Broad, Shaw cut an eccentric figure in long coat and doubled-up glasses, while a flat-capped Loren came off as a manic radio ham, stabbing at a sampler with one hand and rattling a tin bucket with the other. A sound that seemed wholly chaotic at first resolved itself into a hypnotic stew of fuzzy melody, found sounds, and Shaw's half-sung, half-ranted vocals. Shards of TV dialogue and other bands' lyrics flitted in and out of the mix as imagery filched from trash cinema and obscure religions was projected overhead. It was a short set, but a satisfyingly oddball one. Kelley, who died in 2012, and Niagara, who has a following all her own, were missed, but no one could have felt hard done by.
Michigan Stories; Mike Kelley and Jim Shaw is on view at the Eli and Edythe Broad Art Museum at Michigan State University, East Lansing, through February 25, 2018.