Spaghetti Blockchain 3, Mika Rottenberg
Slime, Bald Dudes, and Siberian Throat Singing? Welcome To Mika Rottenberg's Mind
The artist's latest work, 'Spaghetti Blockchain,' debuts at the New Museum.
Spaghetti Blockchain 3, Mika Rottenberg
There are few artists with a more wide-ranging curiosity than Mika Rottenberg, who is known for taking pet obsessions (pearl farming, say, or bingo halls) and spinning them out into their own wild, over-the-top universes. Her latest work, Spaghetti Blockchain, debuted last week as part of a solo exhibition at the New Museum in New York. In true Rottenbergian fashion, it chucks disparate concerns at the wall—from throat-singing to potato farming and the Large Hadron Collider—and waits for them all to congeal into something new, strange, and fascinating.
Over the course of the 21-minute film, we see nicely manicured women spanking pillars of colorful Jell-O; farm equipment dredging up tubers from thick soil; and a parade of objects being melted, burned, and squished. Interspersed with all of this is footage of Tuvan throat singers belting out their multi-tonal mastery against the stunning landscapes of Siberia. In many ways, it feels lame to try and figure this all out—to parse how a potato relates to a particle collider. But one throughline to the piece, Rottenberg says, is simply "different ideas of what matter is, or different ways of interacting with matter."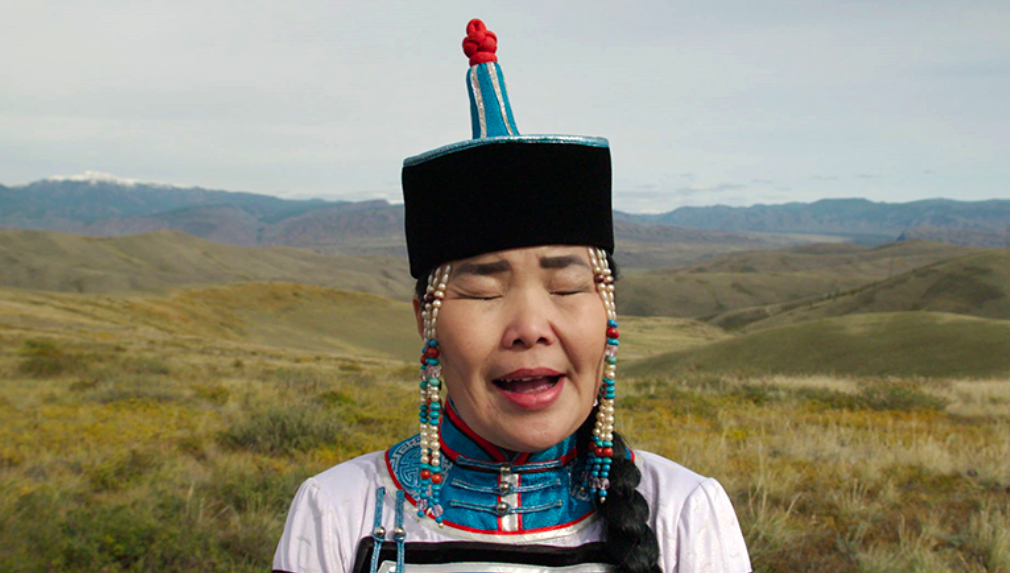 ASMR-style videos (or the kind of hypnotic clips you might find on the Instagram account If You High) also informed Spaghetti Blockchain. Rottenberg is partial to the "visually satisfying" examples—slime-based clips are a particular favorite. Her riffs on the genre involve food—salt shaken, marshmallows incinerated—and a hands-on physicality that is both grotesque and borderline erotic. "I've been watching these endless videos that are all about interacting with tactile materials," she says, "but it's all through the screen—our hands are so used to touching this super-smooth surface of the phone. I was interested in that: this connection between real materiality, and the different kind of materiality that travels through the internet." Meanwhile, Rottenberg envisions the whole intricate scenario we see played out as being its own blockchain, in a way—a "system that's alive, but isn't a real organism."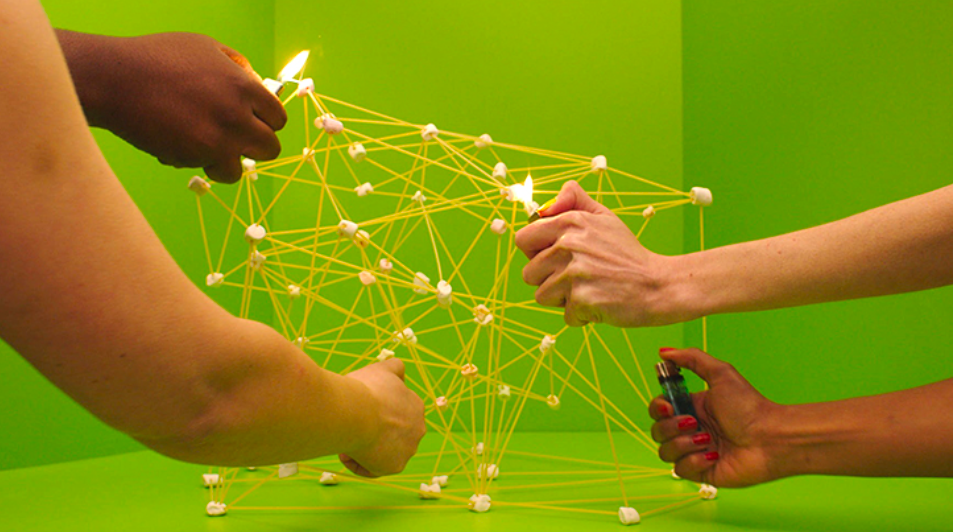 Spaghetti Blockchain represents a closed system, one whose unexpected rules the artist dictates. And yet it also feels gloriously ambiguous and open to interpretation, perhaps because there are such large leaps between the film's unrelated subjects. Rottenberg describes blockchain technology as "a user-based system" with its own "different kind of logic....there's no state, there's no central bank or anyone who controls the flow of things." In the same way, it's possible for any single viewer to enter this looping stream of content and redirect that flow, to project his or her own hopes, fears, and dreams upon it.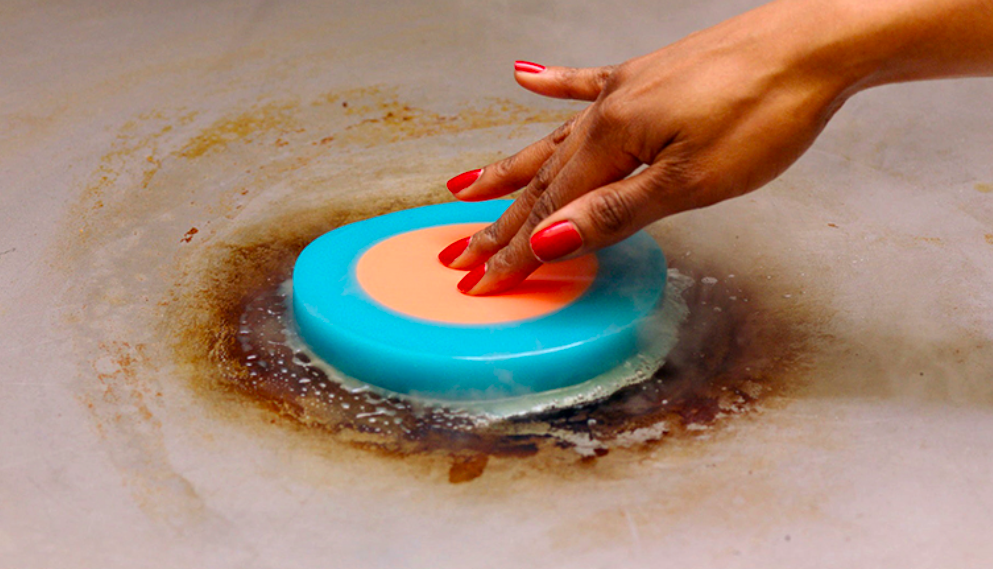 Here's my take, in a world where there's no central authority to dictate whether I'm right or wrong: Spaghetti Blockchain is actually a bizarro riff on male fragility and insecurity. There are recurrent scenes in which we see men from behind, their incipient bald spots being slowly filled in with spray-on coloring. These are interspersed with moments of visceral knifeplay: jiggling tubes of Jell-O being slowly cut into thick slabs, a kind of sensual violence. Plus, the Tuvan throat singers in the film are all women who excel in a historically male-dominated field. I'm still working out how the potato farming, frying eggs, and Hadron collider figure into this quasi-Freudian mess of my own making—but while I'm sorting out those issues, you've got until September 15th to head to the New Museum and become part of Rottenberg's surreal blockchain.