Tabloid Art History: Pre-Raphaelite Orange at Fendi
GARAGE brings you a collab with the Instagram account TabloidArtHistory.
Orange occupies a strange liminal space in aesthetic history—at once sickly and cheerful, Halloween-spooky and Dreamsicle-sweet, it's surprisingly mutable for a color Elle Woods once derided.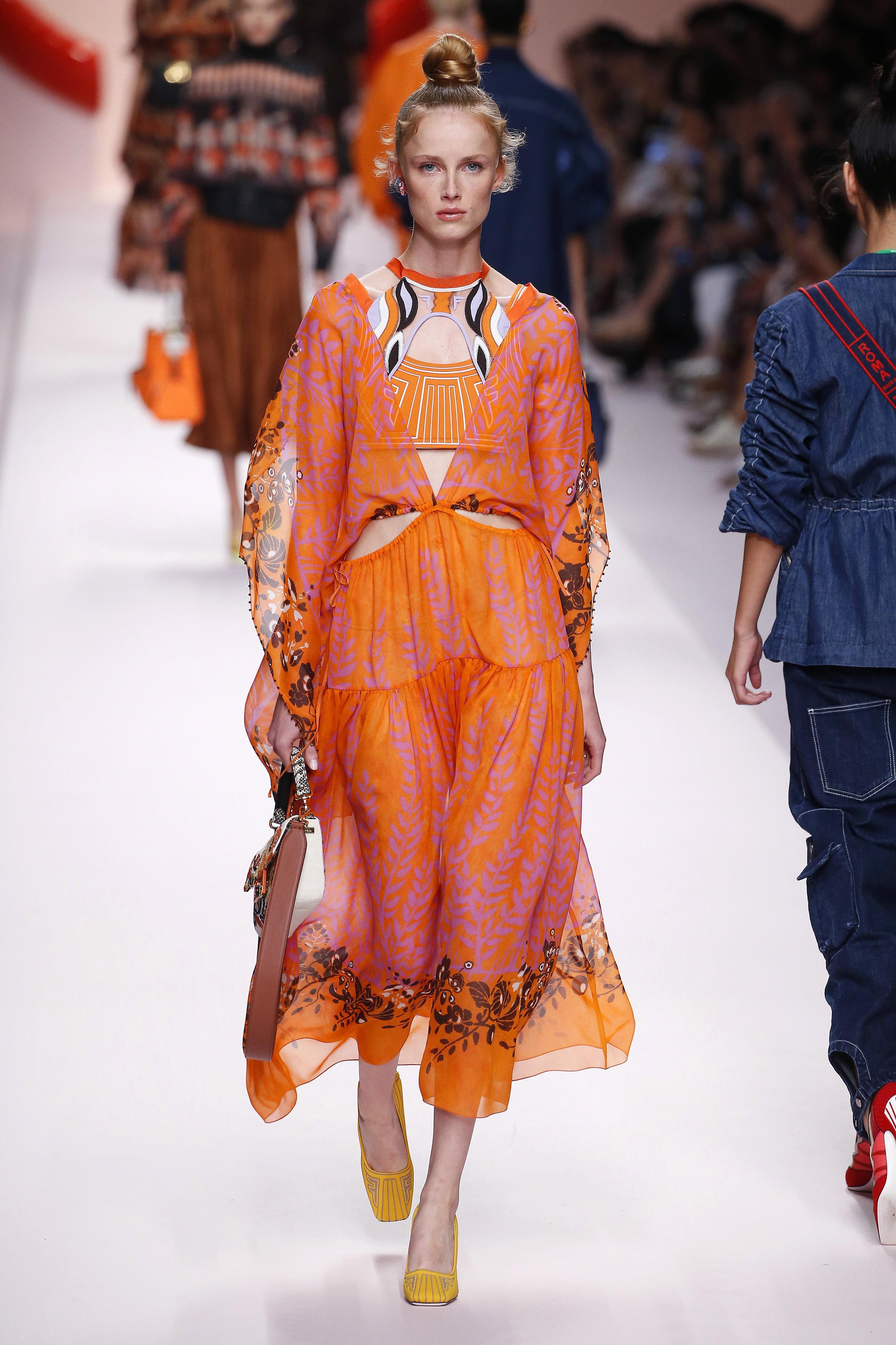 On the Fendi runway at Milan Fashion Week, orange once again demonstrated its chameleon-like nature as it made its way from utility belts to sturdy autumn coats to a swirling, kaleidoscopic caftan look.
While it wasn't the only sheer, flowing piece in the spring/summer 2019 collection, the orange-and-pink floral garment stood out as a particularly dreamy look, conjuring tiki drinks, late nights with Lindsay Lohan on Mykonos, and Lily James's effortless "who, me?" style in the modern cinematic feat Mamma Mia! Here We Go Again.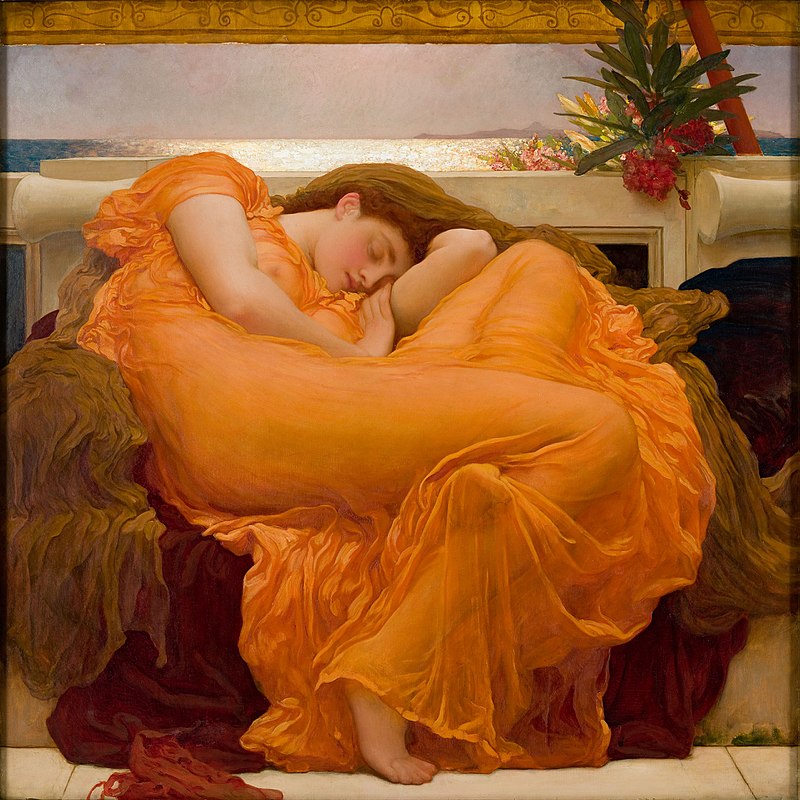 Beachy waves weren't the only thing the orange Fendi look brought to mind: in Frederic Leighton's 1895 oil painting Flaming June, a young girl hunches over in peaceful sleep, her sheer, billowing tangerine dress rippling over her body like softly lapping waves of sherbet. The normally riotous shade of orange is strangely calming here, playing off the heavy gold frame of a painting in the background.
Artist Ignasi Monreal has alluded to the Pre-Raphaelites in his recent campaign for Gucci, raising the question of whether we're poised for a Pre-Raphaelite moment in fashion. After all, wouldn't it be nice to slip on an orange Fendi caftan and dream the day away?