Fashion Editor: Victoria Sekrier
Let's Dance the Tarantella
Fall fashion's opulence brings to mind the greatest Italian dramas. Inspired by Fellini, GARAGE packed its bags for Italy and gave them a starring role.
Fashion Editor: Victoria Sekrier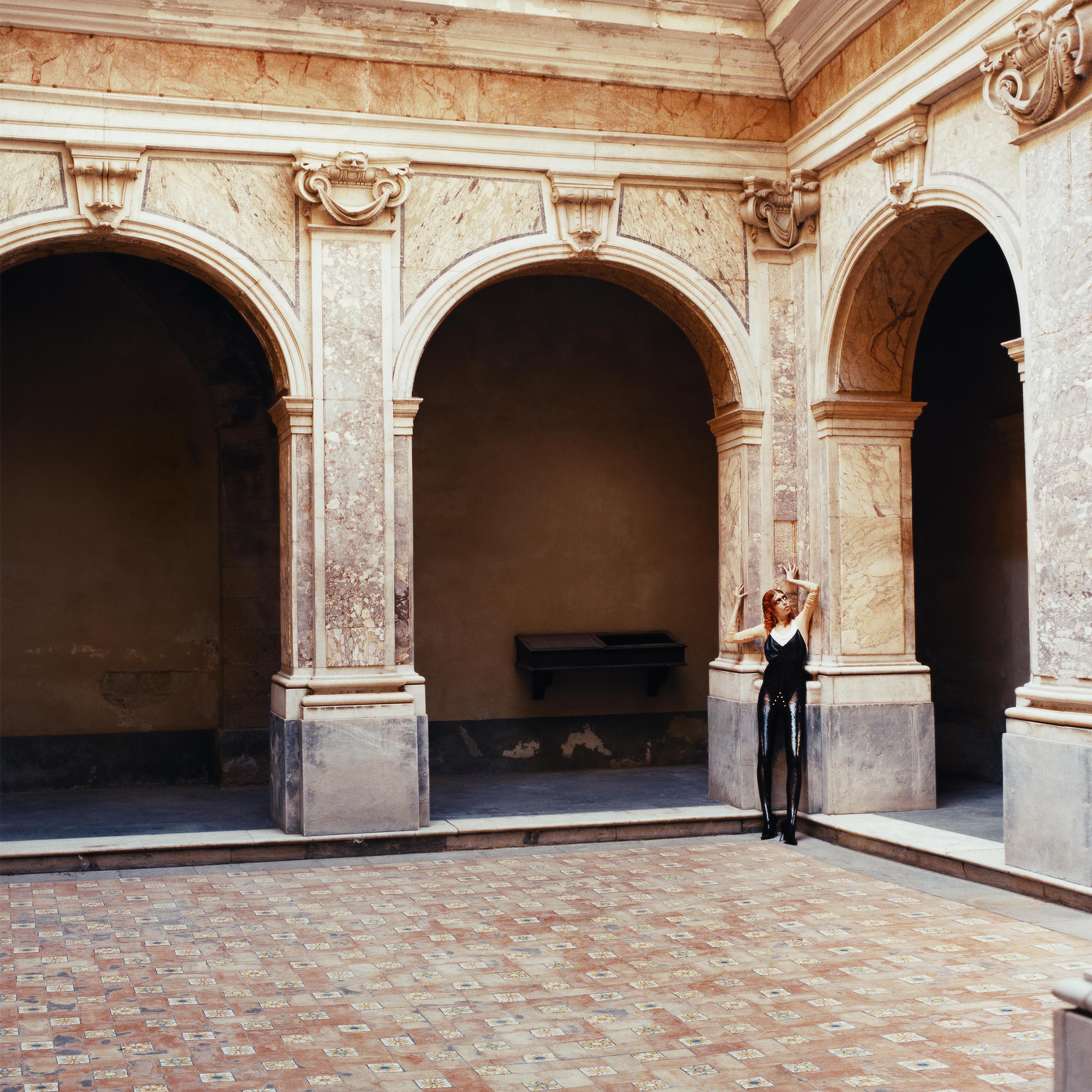 I. Beginning in the 15th century, women bitten by spiders in the town of Taranto fell under a trance, their bodies convulsing. The movements became a sort of hysterical dance, a way to sweat out the spider's poison to be healed. This dance was eventually dubbed tarantella.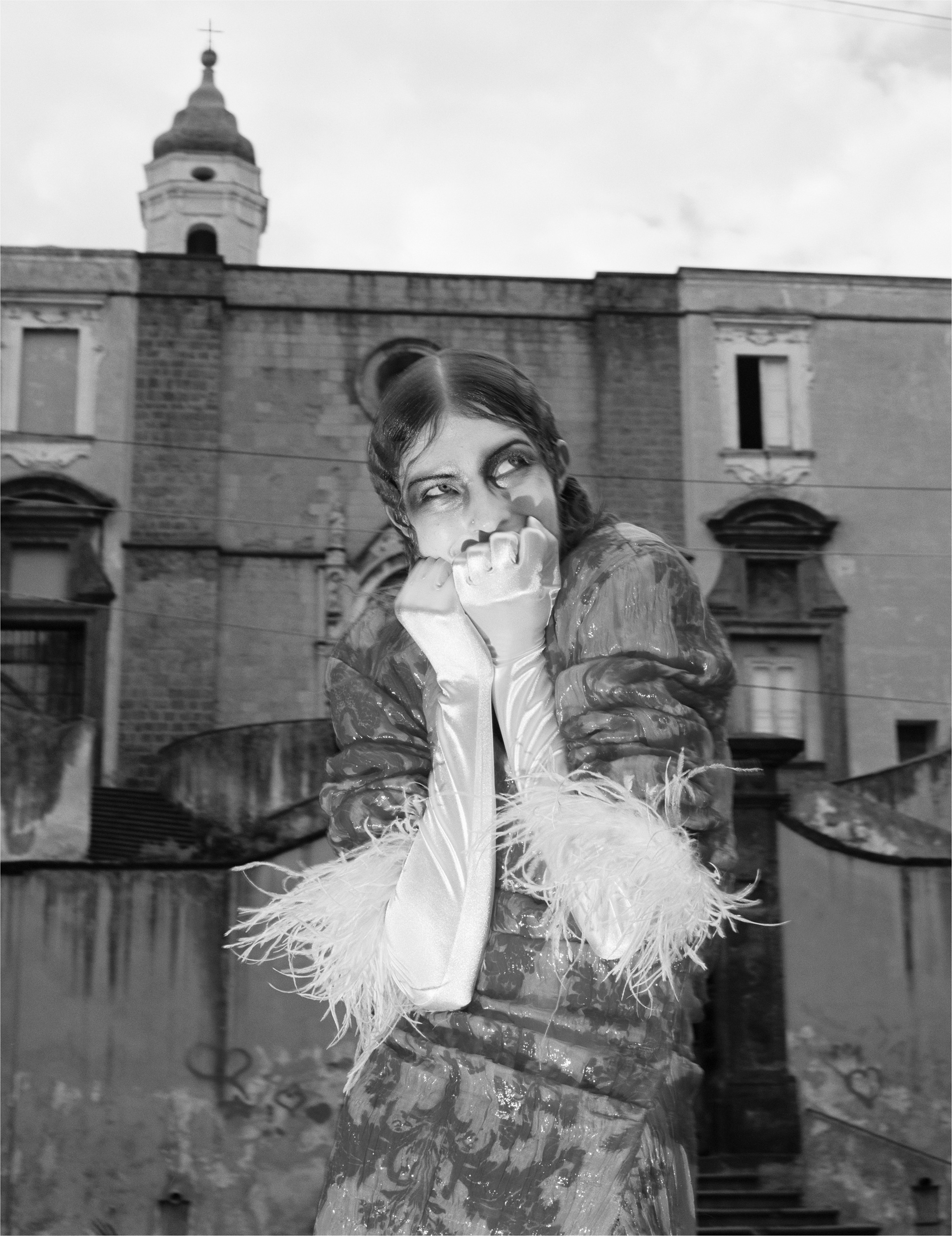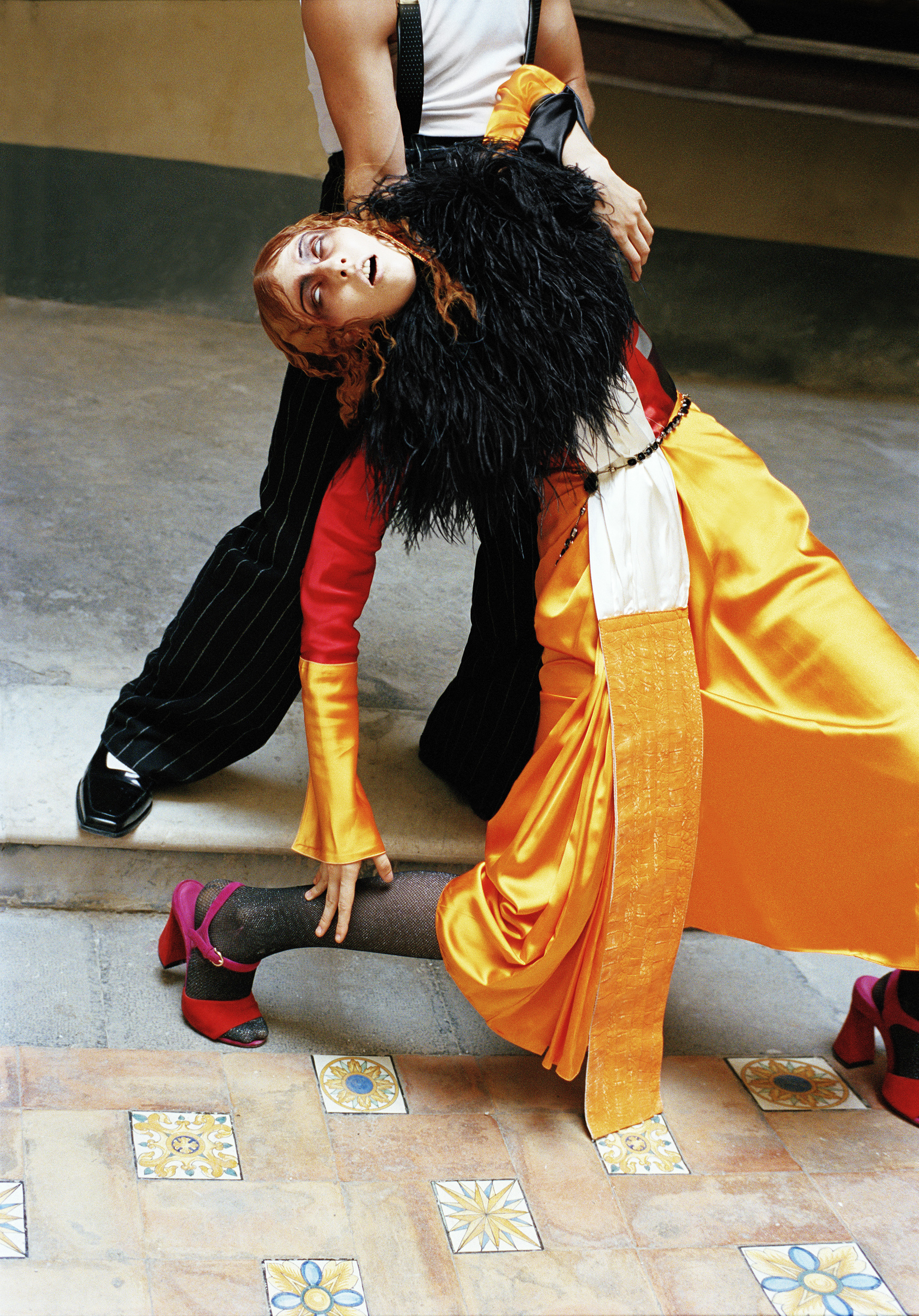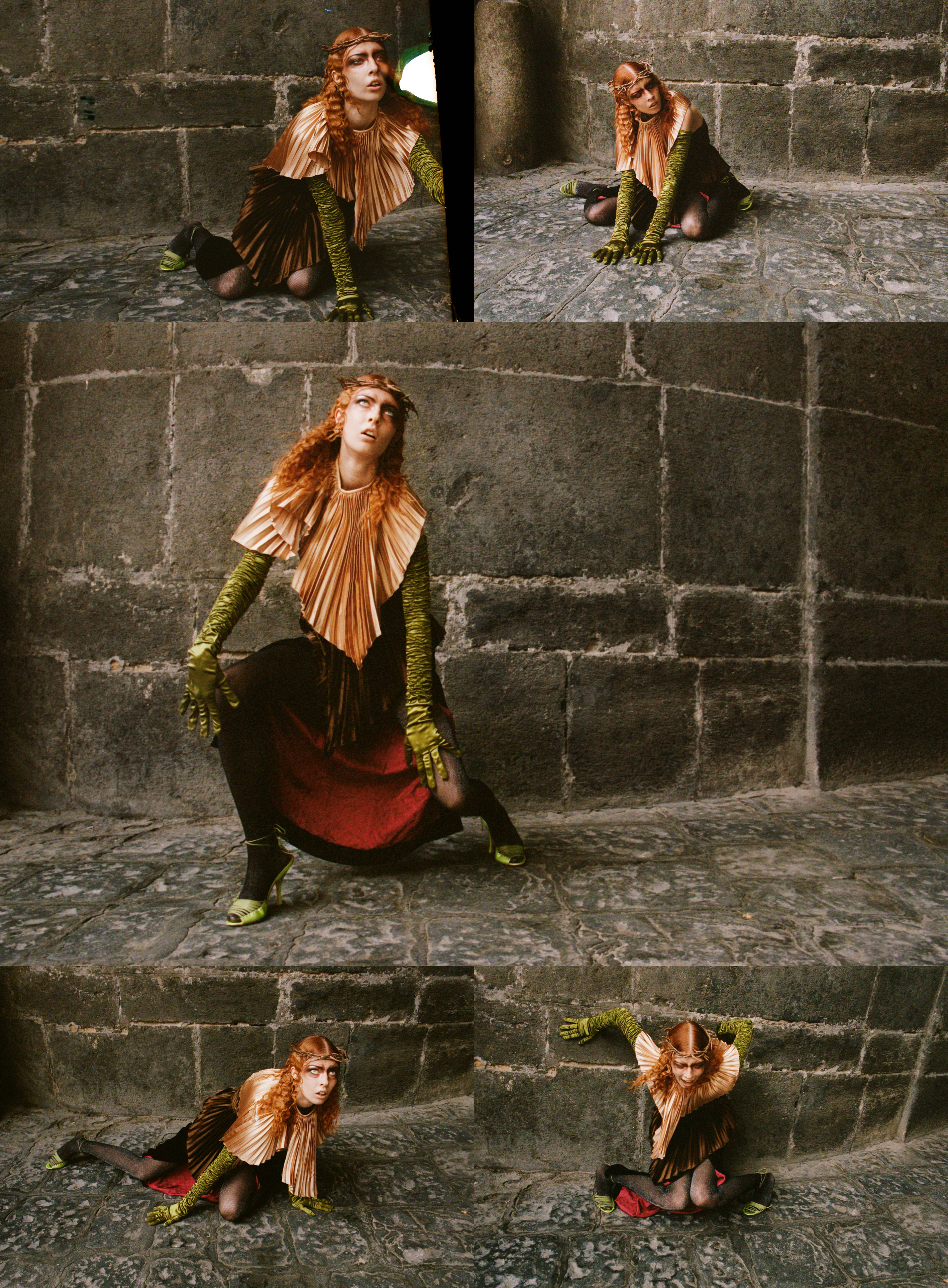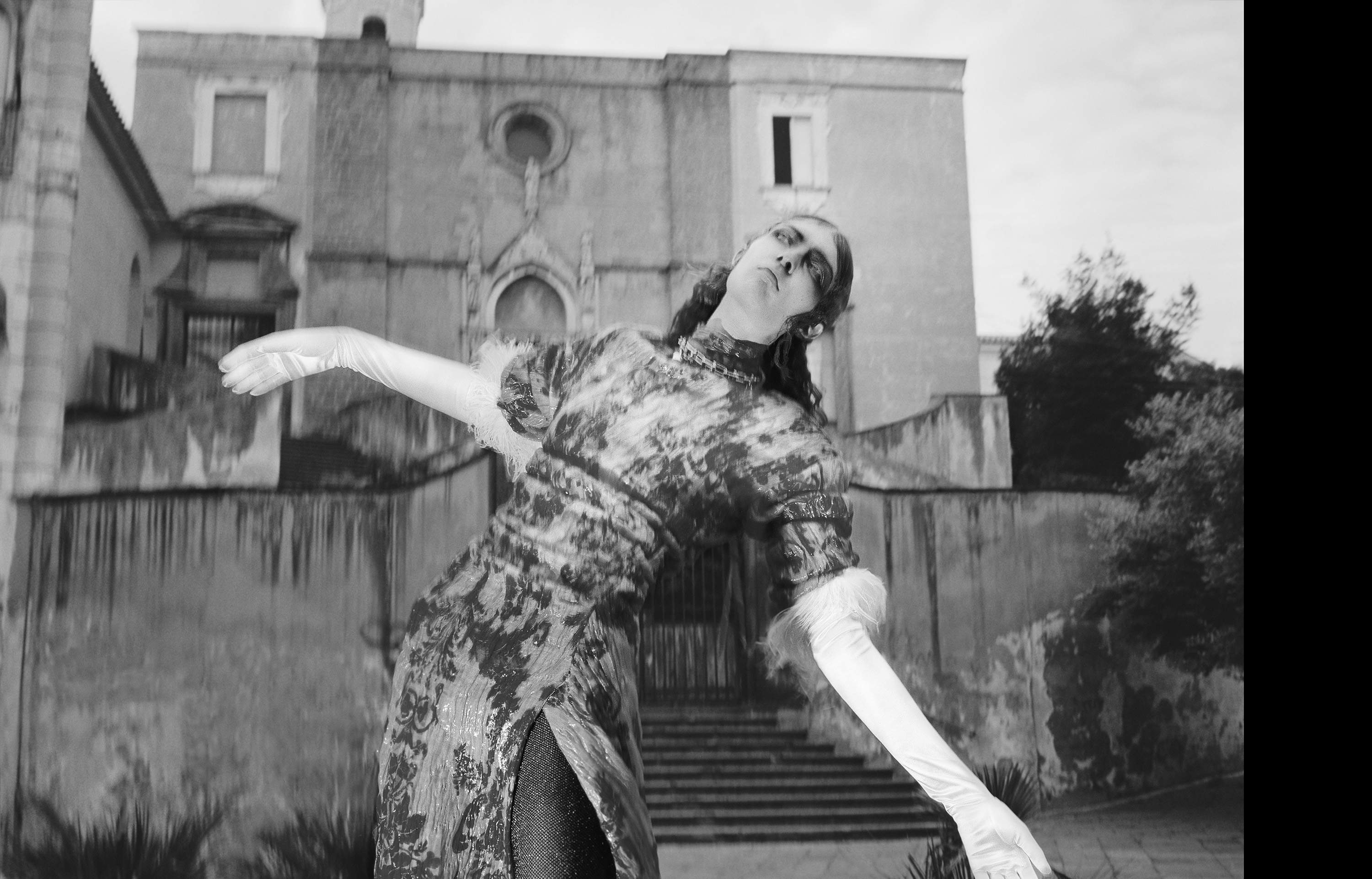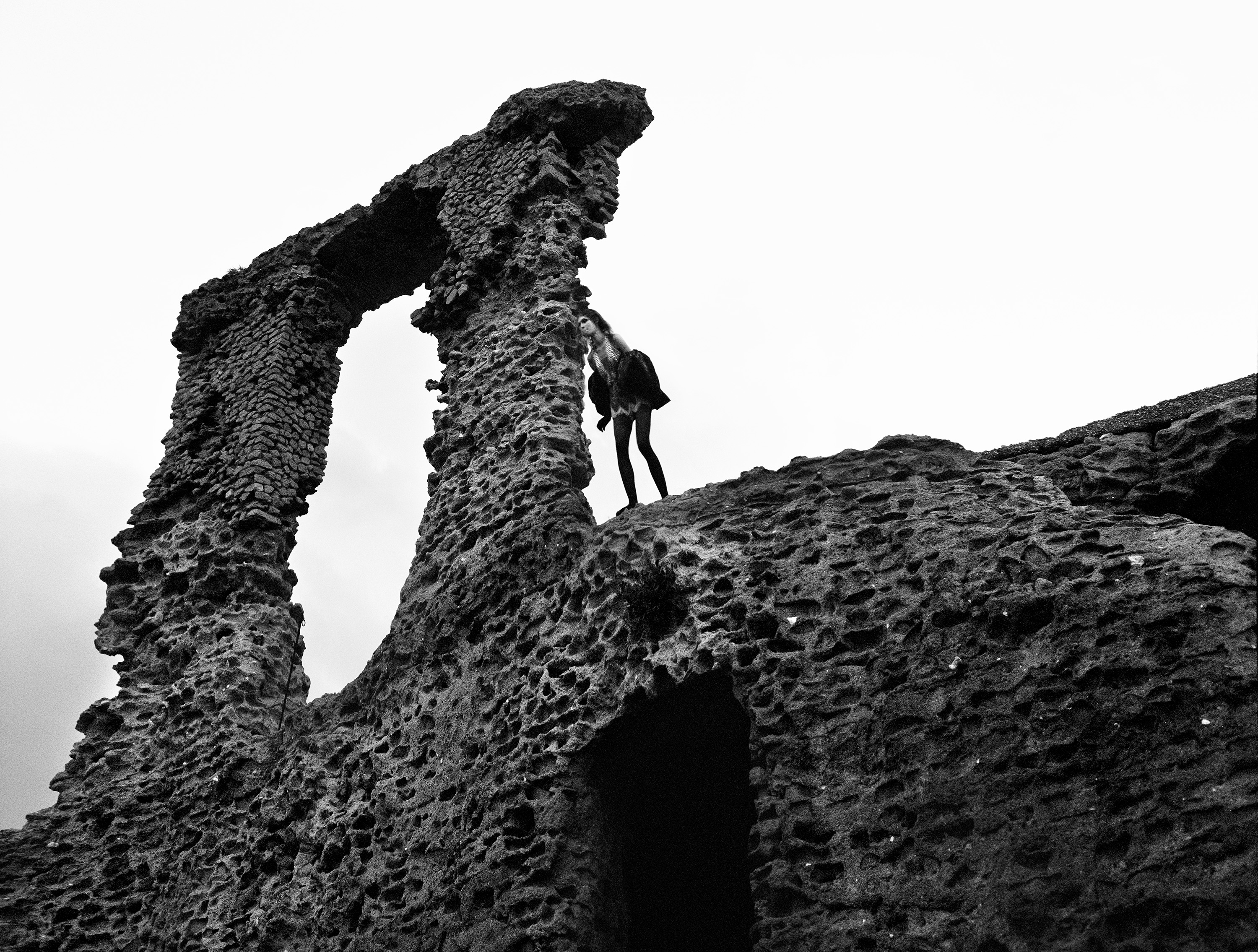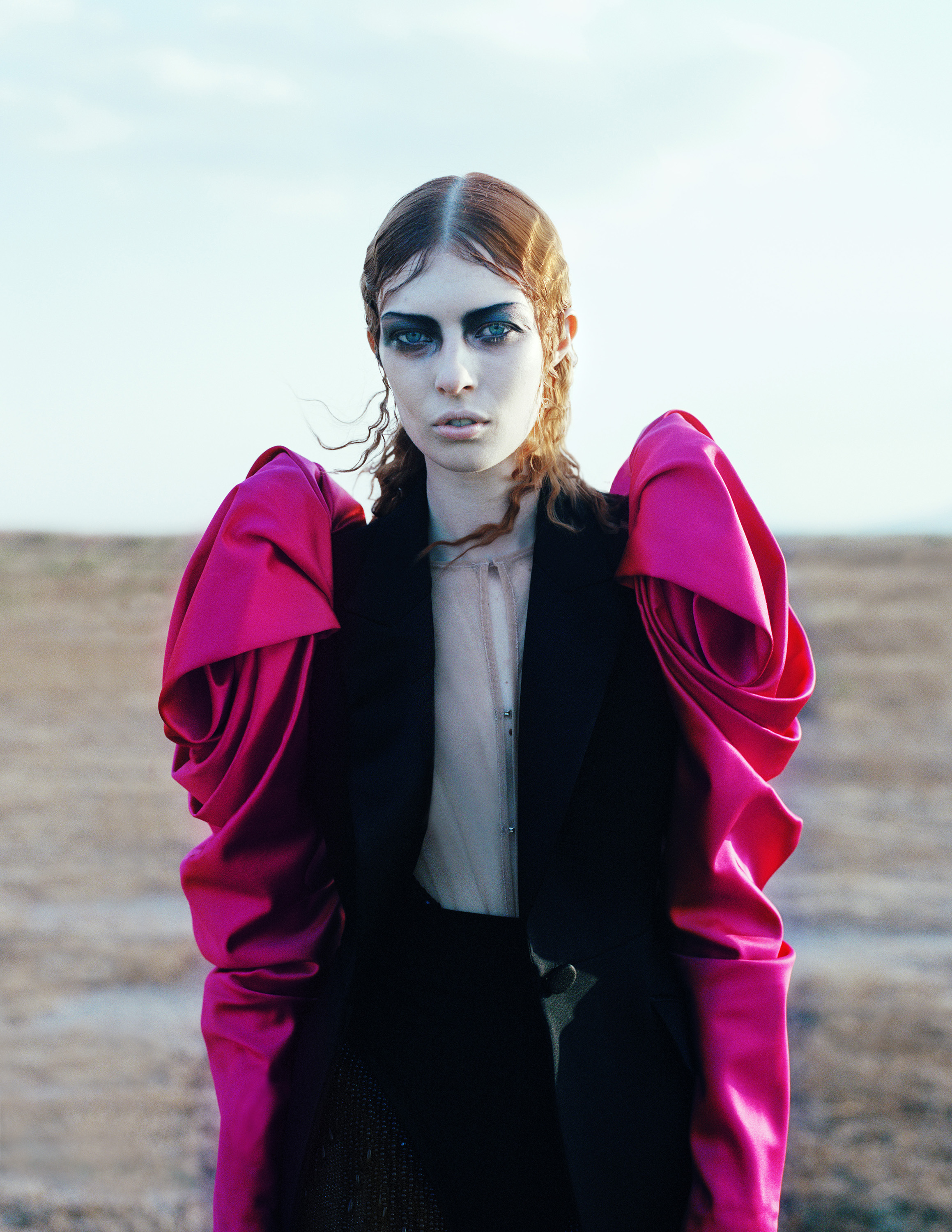 II. It is also thought the tarantella has darker origins as a pagan ritual that was banned by the Romans, which later re-emerged at the hands (and feet) of women that would never let a practice in which they were the center of attention, and absolutely in control, disappear.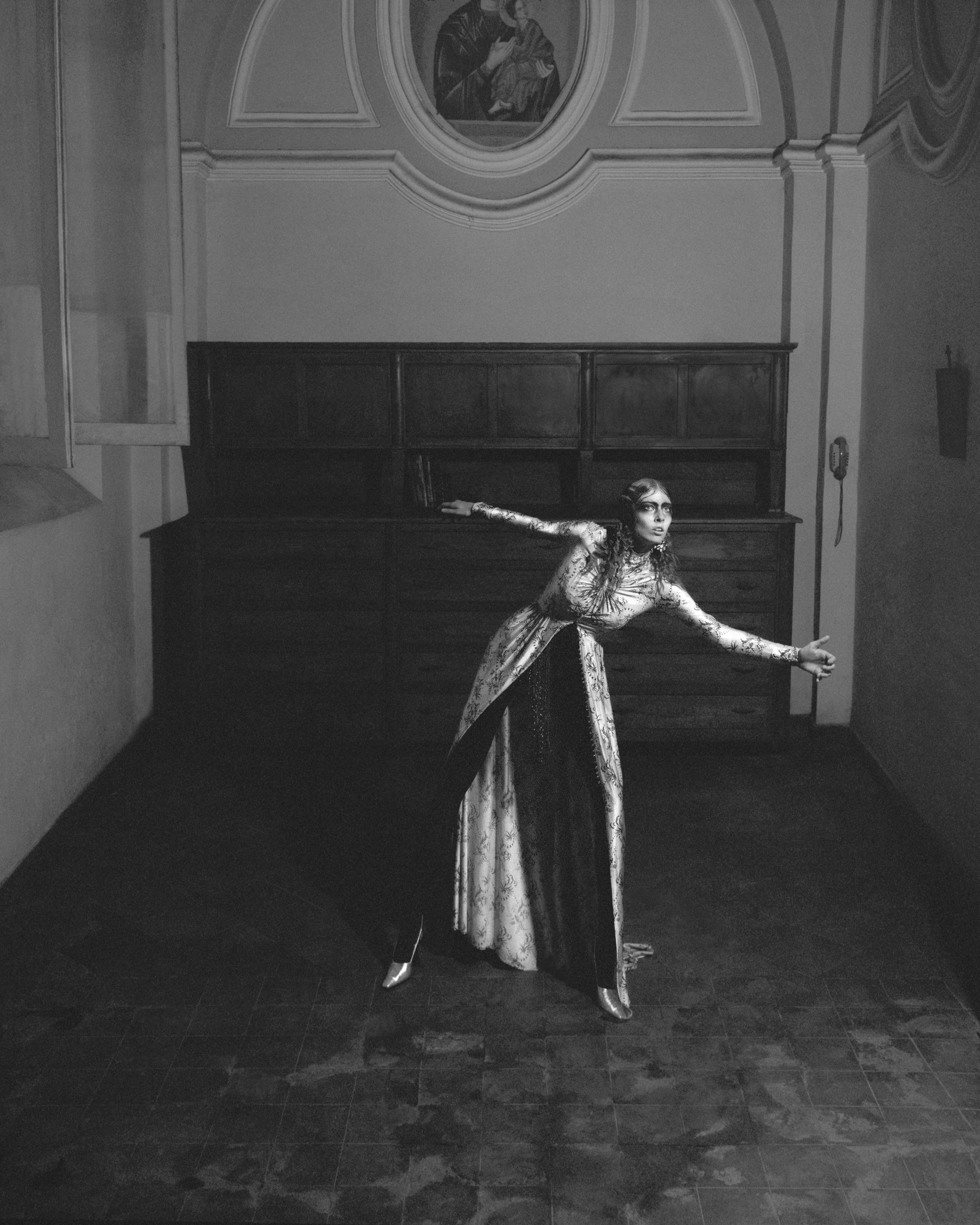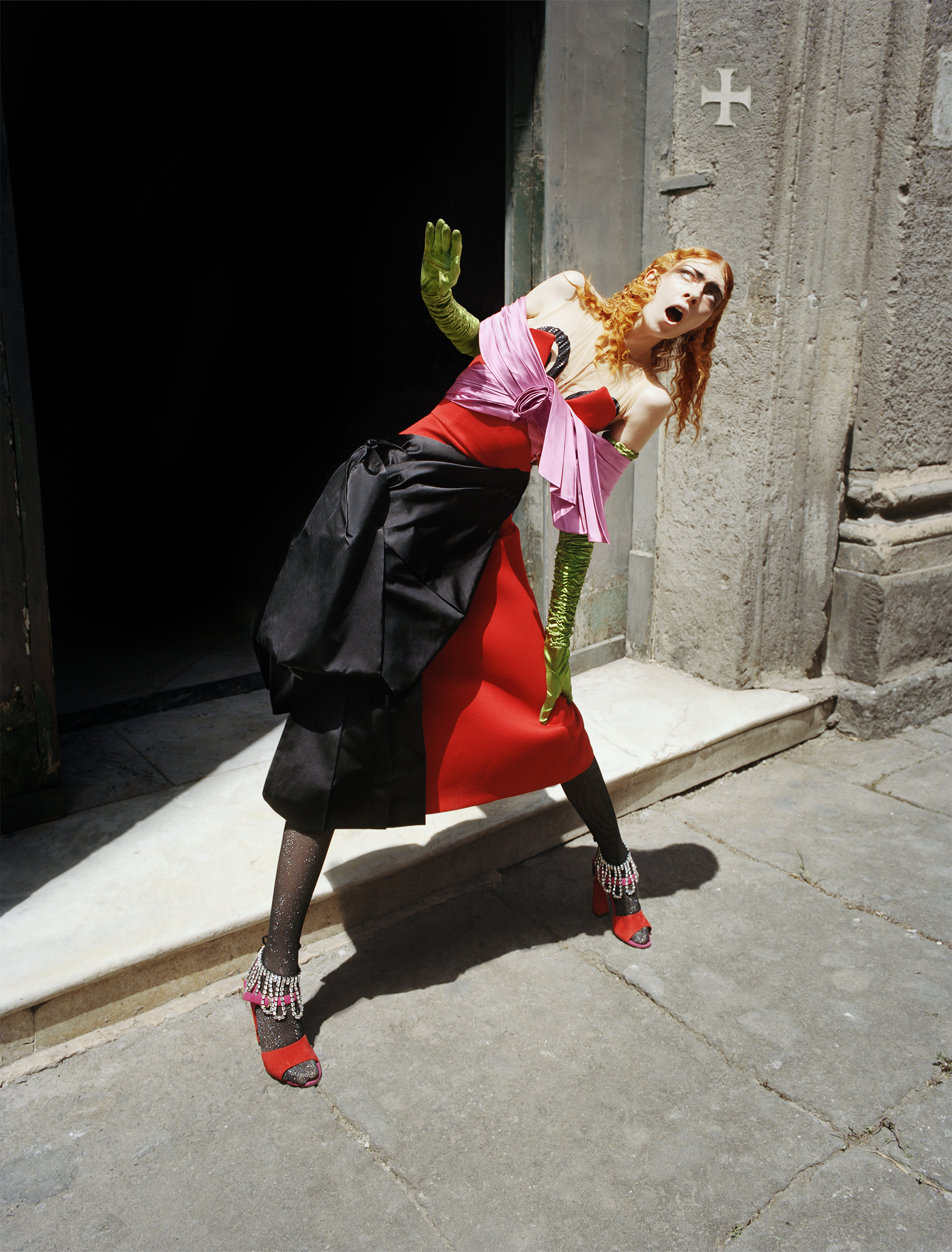 III. In some places, tarantella is also a courtship dance. The women dance and try to dazzle the men with their movements, the men, in turn, kneel and let themselves be dazzled. And who wouldn't want to be kissed by a spider-woman?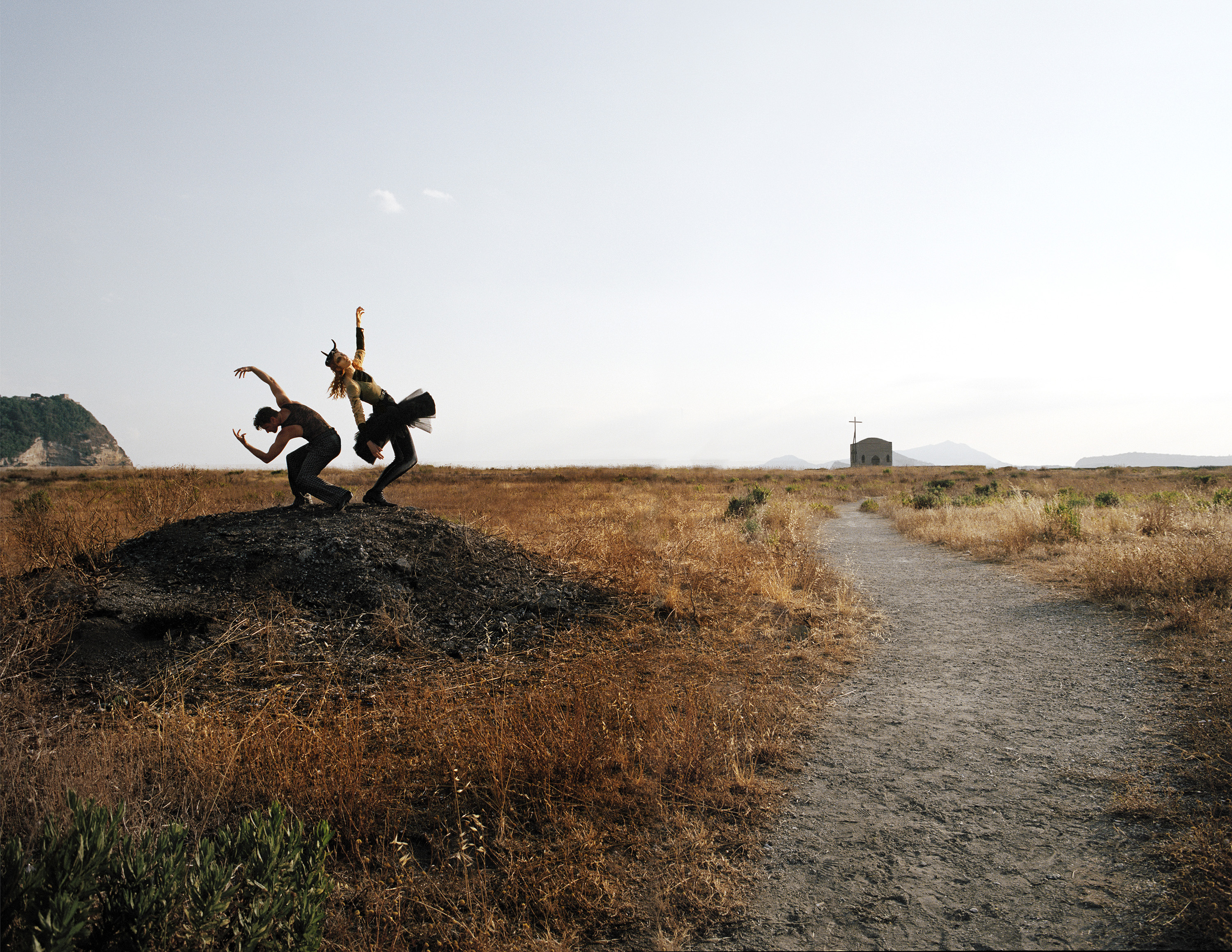 Citations: Hair Jonathan De Francesco at LGA Management, Makeup Ammy Drammeh Mora at Bryant Artists, Models Remington Williams at DNA Management NYC and Cameron McMillan at Models 1, Choreographer Cameron McMillan, Photographer's Assistants Willy Cuylits and Christophe Nullens, Fashion Assistants Hannah Hetherington and Chiara Pollio, Production Danilo Cautero and Teresa Salvatrice Martelli at Ease Productions