When Frances McDormand Wore A Valentino Headdress and Cape at the Met Gala
What was the best look of 2018? Unsure, but McDormand in Valentino couture was definitely the most extra.
It's been a big year in celebrity fashion, from Tracee Ellis Ross's redefinition of hot pink to Cardi B's plaid "Balenciaga mama!" moment to Ezra Miller's galactic-proportioned Moncler x Pierpaolo Piccioli puffer. Ultimately, though, when all the looks were in and the votes were tallied (all of which were cast by me), nobody went as hard as Frances McDormand at the 2018 Met Gala.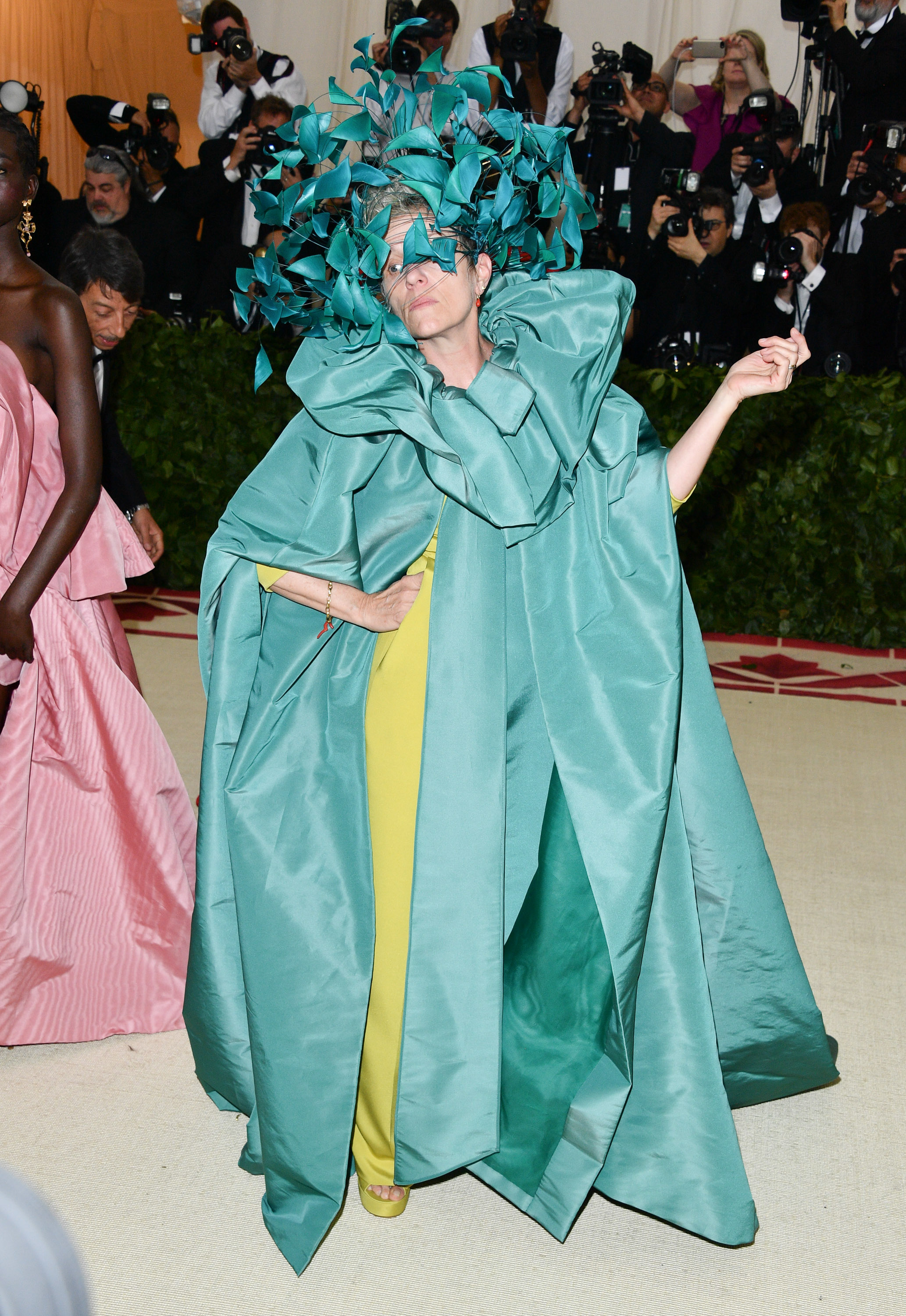 McDormand turned up at the Met Gala, the theme of which was "Heavenly Bodies: Fashion and the Catholic Imagination," wearing a turquoise Valentino cape complete with a neck ruff and topped off by...something. Let's take a closer look, shall we?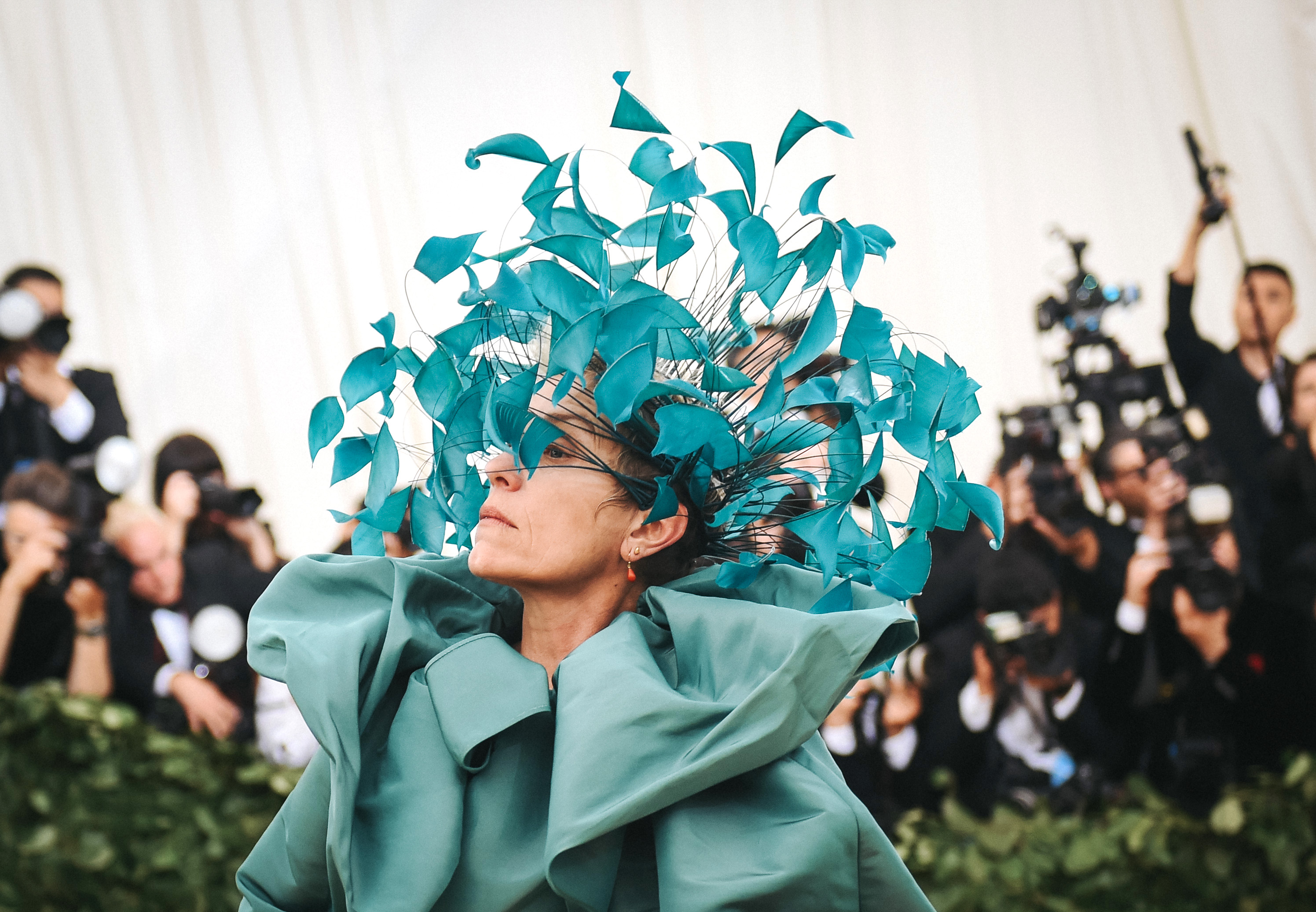 The leafy garland enshrining McDormand's weird, brilliant brain is a feather headpiece designed by Philip Treacy for Valentino's Spring 2018 couture collection (you may recall the even more iconic jellyfish hats from that show). The hat (experience?) is one part floating Avatar flower bush, one part expensive candelabra, one part Carrie Bradshaw's wedding hat and about five parts extra, which raises an important question: do you know how hard it is to be the most extra person at the Met Ball?!? It's an entire event organized around the principle of "extra"! Katy Perry wore giant Versace angel wings! Rihanna cosplayed as the Pope!
What makes McDormand's Valentino garland more extra than, say, Winnie Harlow's giant Tommy Hilfiger flower crown, or Lily Collins's weird little metal headdress, though, is entirely dictated by the essential power of the woman inside it. McDormand has wielded a steely, elegant "don't fuck with me" energy in Hollywood for years, from her portrayal of Brainerd, Minnesota's Chief of Police Marge Gunderson in Fargo to her role as the anxious mother who will yell at your rock-star friends without a second thought in Almost Famous. McDormand has been showing up and quietly, perfectly getting the job done for decades, which makes it all the more impressive when she demands equality on the Oscars stage or shows up to stunt in a Valentino cape and psychotically unnwieldy headpiece at the Met Gala.