Exclusive: A Million Selfies Later, Model Dara Allen Has Landed A Nike Campaign
Nike taps Dara Allen, fashion fanatic turned model-stylist, to reimagine the Air Max woman alongside photographer Mayan Toledano. The result? Meisel meets Little Edie.
Photograph byMayan Toledano
If you were to peruse 25-year-old stylist and model Dara Allen's photo album circa 2008, you'd come across approximately 400 selfies—before hyper self-documentation was a thing— featuring a tall, graceful, fashion nerd with dead straight hair, cheekbones from heaven, and style beyond her years. This is because, like a proto-Instagram, she and her best friends took pictures of their outfits everyday from sophomore to senior year.
"When I was in San Diego, I was obsessed with fashion but had no way to interact with it," Dara explains over the phone from Salt Lake City, where she's awaiting a connection to fly back to New York. "So, me and my friends would go to the mall and dress up in the ready-to-wear that they sold in department stores. It was the only way I could have ever seen fashion in person. Back then, I'd never been on a real set, but we would style outfits in the dressing room and take real pictures of them—not just a normal mirror selfie." Anyone who's seen an image of Dara will know what a "real" photo means. Whether in her recent i-D Magazine cover or an Instagram story, Dara pulls from an extensive archive of fashion knowledge anchored in an obsession for Steven Meisel and 90's supermodels. She gives us face, and body, and images so layered with references one struggles to decode them. "I've always had certain ideas about imagery, and the taste that I have is only because of what I consume. I guess it's like you are what you eat." If it were up to a teenage Dara, she would eat fashion for breakfast.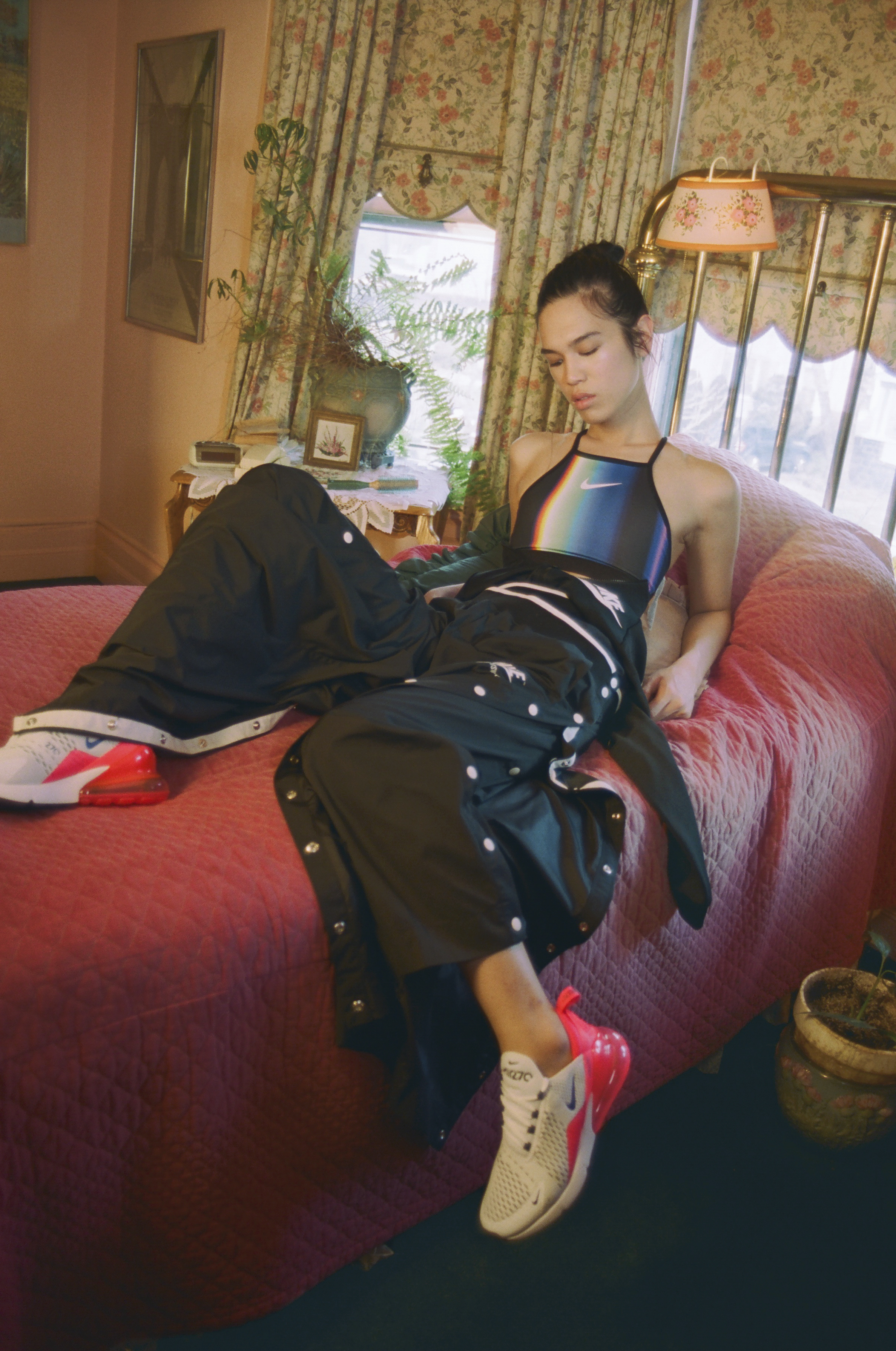 Through Tumblr, Dara found a tribe of fashion fiends that felt the same way, including actress Hari Nef (who convinced her to get an Instagram in 2015) and photographers Cruz Valdez and Ethan James Green. Since relocating to New York, Dara has become such a fixture that it's easy to forget that she arrived on the scene just a year and a half ago. Almost as surprisingly, when Nike asked her to style and model in a campaign for their Air Max 270 this year, it was her first professional solo-styling gig. Dara assisted stylist Ian Bradley before jumping in front of the lens, so she sprung at the chance to wear both hats for Nike. "I like the kind of limitation that styling has," she says, "You only have a certain amount of clothes to work with but you can do whatever you want with it. It's exciting to see how you can change people's perceptions. My favorite thing has always been working within a really rigid system. Playing by the rules but seeing how far you can go. It's not about being outside of the box, its about taking it to the very edge of that box and figuring out how to make it the most interesting and compelling image within those limitations."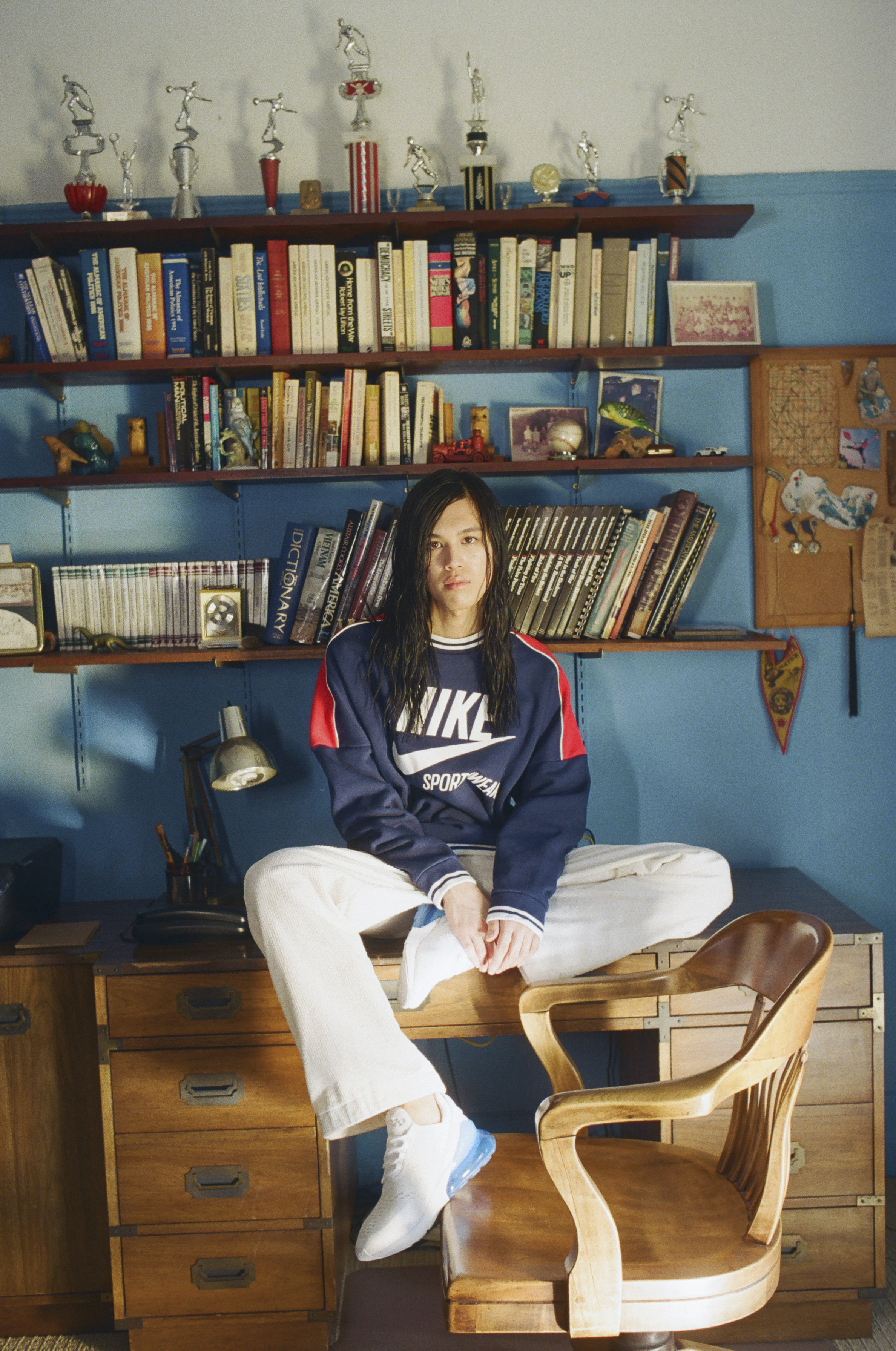 With that kind of ethos, it's hard to think of a stylist more appropriate to redefine the Nike Woman than Dara, who admits that she wouldn't normally gravitate toward sneakers, but relishes in a viewer's preconceptions of a brand like Nike. "I have always been interested in massive brands. They are a part of everyone's life and permeate everything. In the end, I was allowed to incorporate other collections but I was actually most excited to use the Nike clothes because I liked that I could do whatever with them. I put pieces on upside down and zipped things like jackets on as skirts, and used tank tops as head wraps— I always like to, kind of, mess it up." That is in fact the very point of the Air Max 270, it's a sneaker that was born for performance but revamped for lifestyle, remixed to mean something totally new.
Dara can't resist another reference as she hurries to her gate.
"I remember this Inez and Vinoodh story where they shot Giselle in this crazy Comme des Garçons dress—the dress itself looked like it was pregnant—but they shot it in this very sexy way. Contrast is what I've always found interesting in fashion; seeing something totally flipped on its head."