Selections from the 21st-Century Literary Canon, As Illustrated By Hadid Outfits
Go ahead, judge a book by its cover.
Much hay has been made over recent photographs of Gigi and Bella Hadid carrying around copies of, respectively, Camus and Stephen King's "The Outsider." (Team Bella on this one, personally; carting around Camus is—no disrespect to Gigi—kind of a huge "third week at liberal arts college" move, whereas proudly displaying your affinity for genre fiction displays a pleasing sincerity, even if it might get you laughed out of a NYRB party.)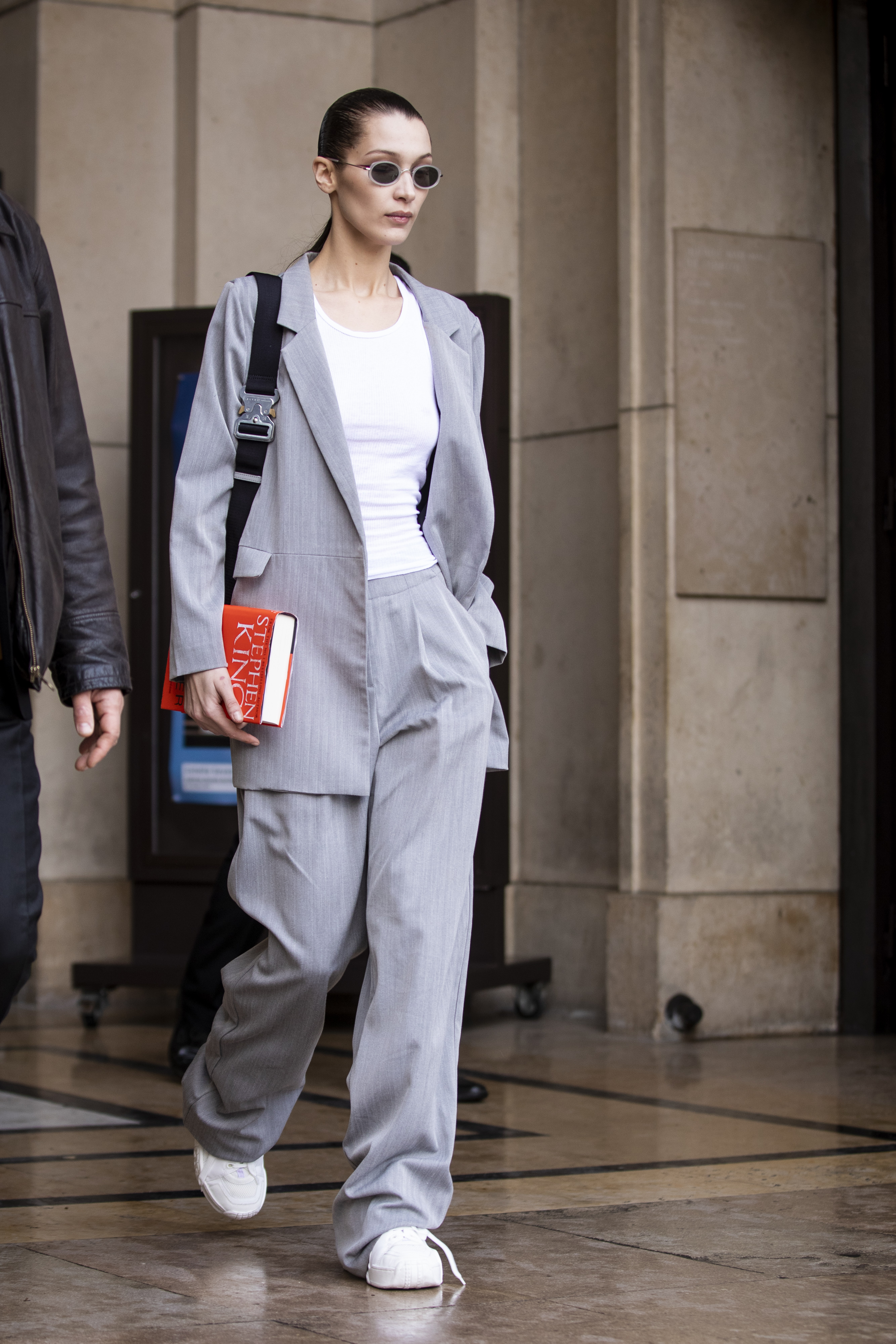 Gigi and Bella "make books the hot new accessory of 2019", crowed the New York Post, but in actuality, the sisters' various and sundry lewks have a whole host of parallels in popular literary fiction. There's no use denying that the literary world can be just as catty and superficial as the world of fashion (remember when Jennifer Weiner took out a whole billboard to elegantly own Jeffrey Eugenides?), and at times, it becomes necessary to judge a book by its cover. Read on for a selection of the past few seasons' "It" books, matched with their Hadid outfit corollaries.
"My Year of Rest and Relaxation," by Ottessa Moshfegh.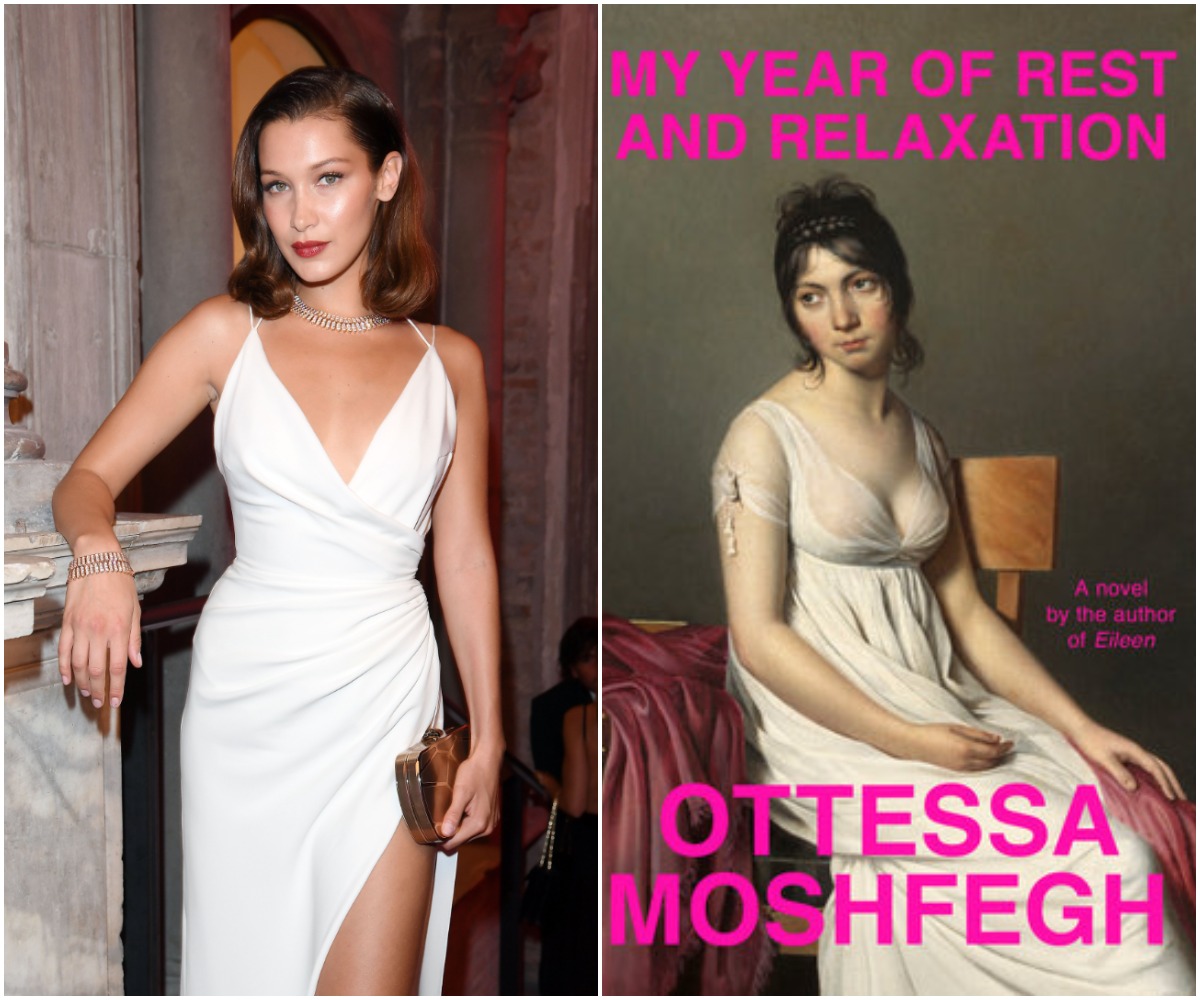 Ottessa Moshfegh's 2018 chronicle of pre-9/11 alienation focuses on an unnamed protagonist who, despite being in possession of money, education, and supermodel good looks, finds the New York art world taxing enough to want to sleep for a year. Whom can relate? The cover model's billowing white dress finds its logical Hadid parallel in a sweeping white gown Bella wore to a Bvlgari party in 2017.
"Swing Time," by Zadie Smith.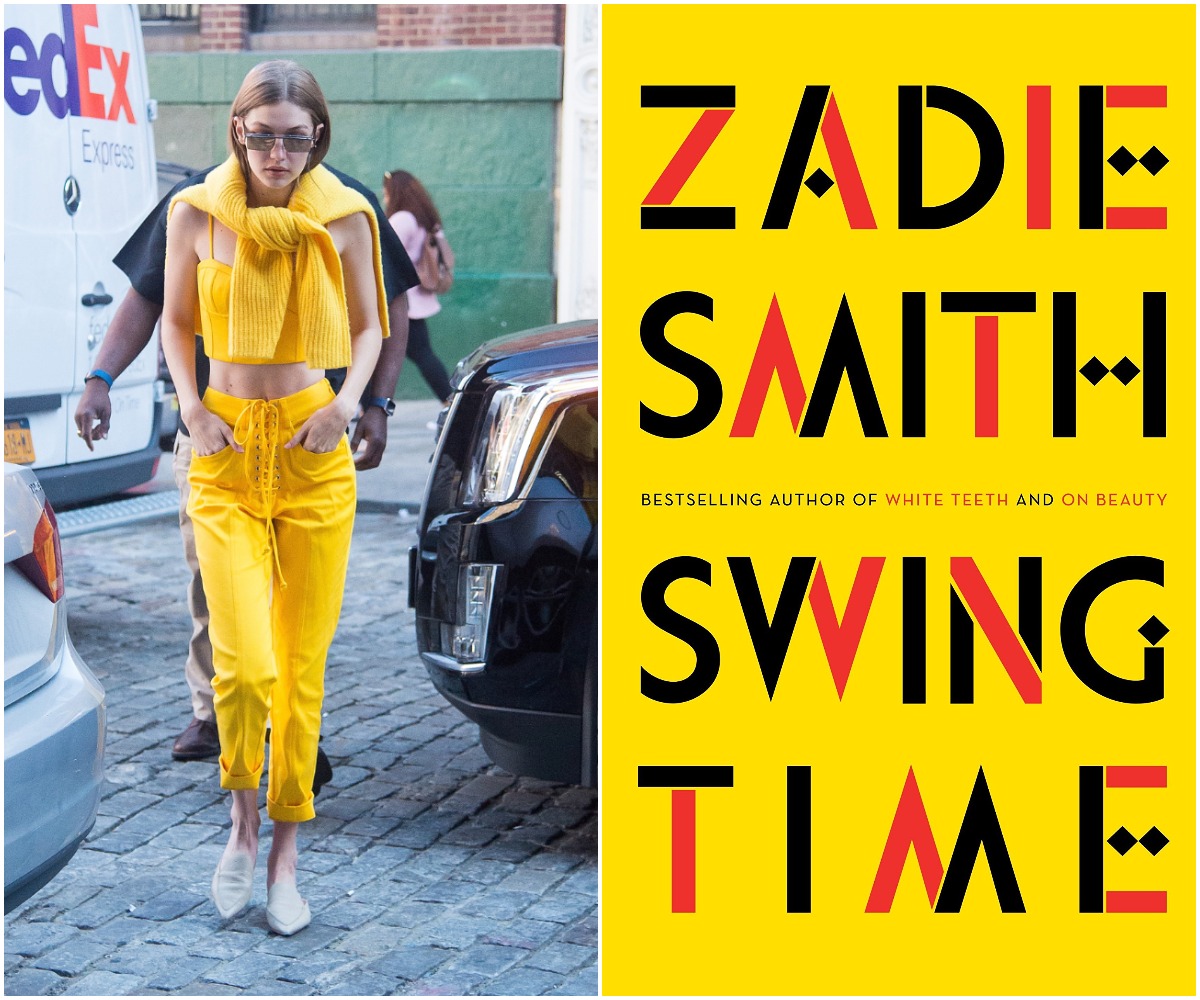 Zadie Smith's 2016 novel "Swing Time" concerns itself primarily with the sister-like bond between two young dancers, so it makes sense that half of one of the world's most famous sister pairs would mimic its taxi-cab yellow cover.
"How to Write an Autobiographical Novel: Essays," by Alexander Chee.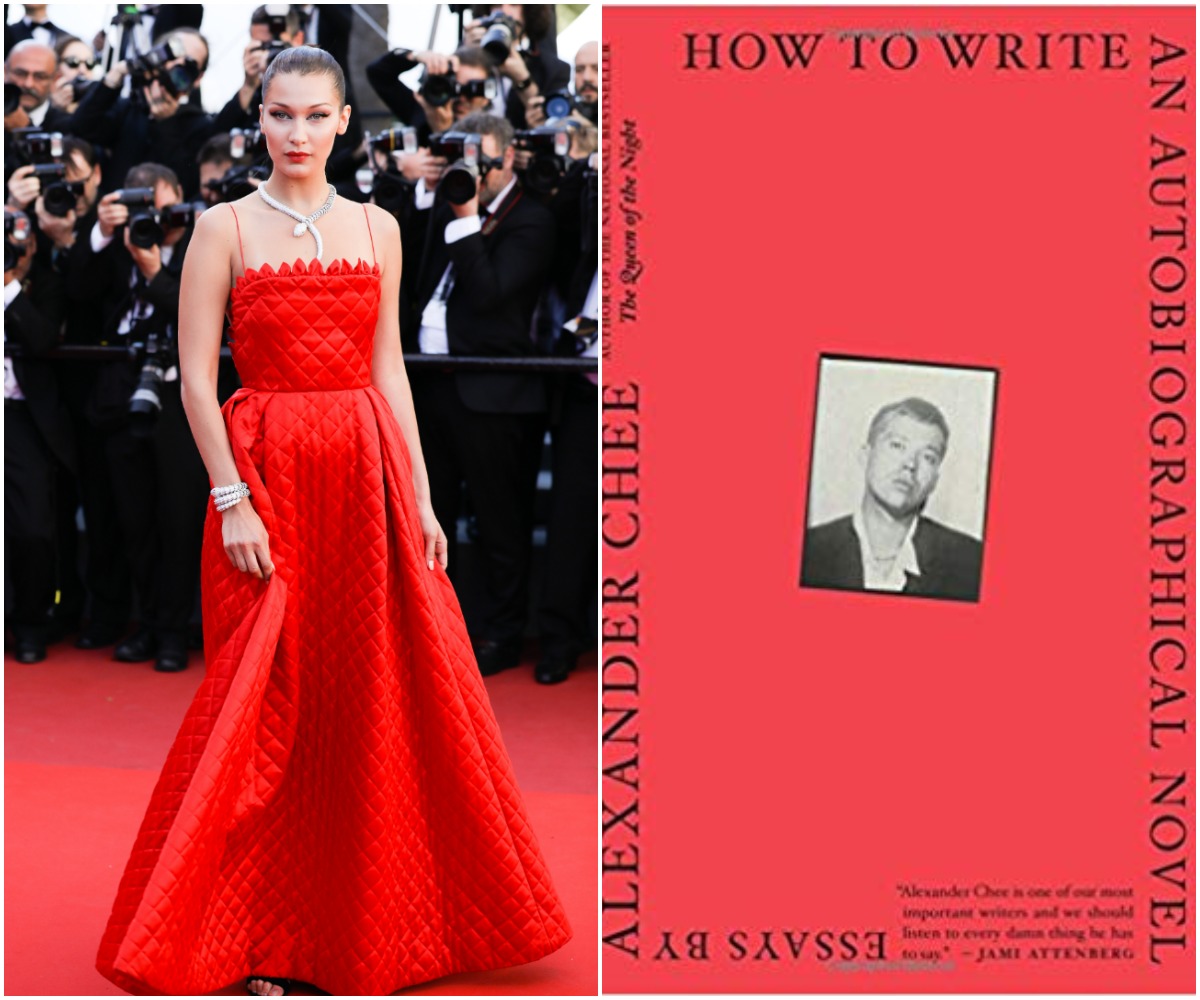 Alexander Chee, the first Korean-American gay novelist, tells the story of his life in 2018's "How to Write an Autobiographical Novel: Essays," taking the reader on a journey through tarot, teaching, first loves, and living through the AIDS crisis in San Francisco. The book's scarlet cover is as arresting and confrontational as the essays inside it, and it finds its Hadid parallel in the red quilted gown Bella wore to Cannes in 2017.
"Made for Love," by Alissa Nutting.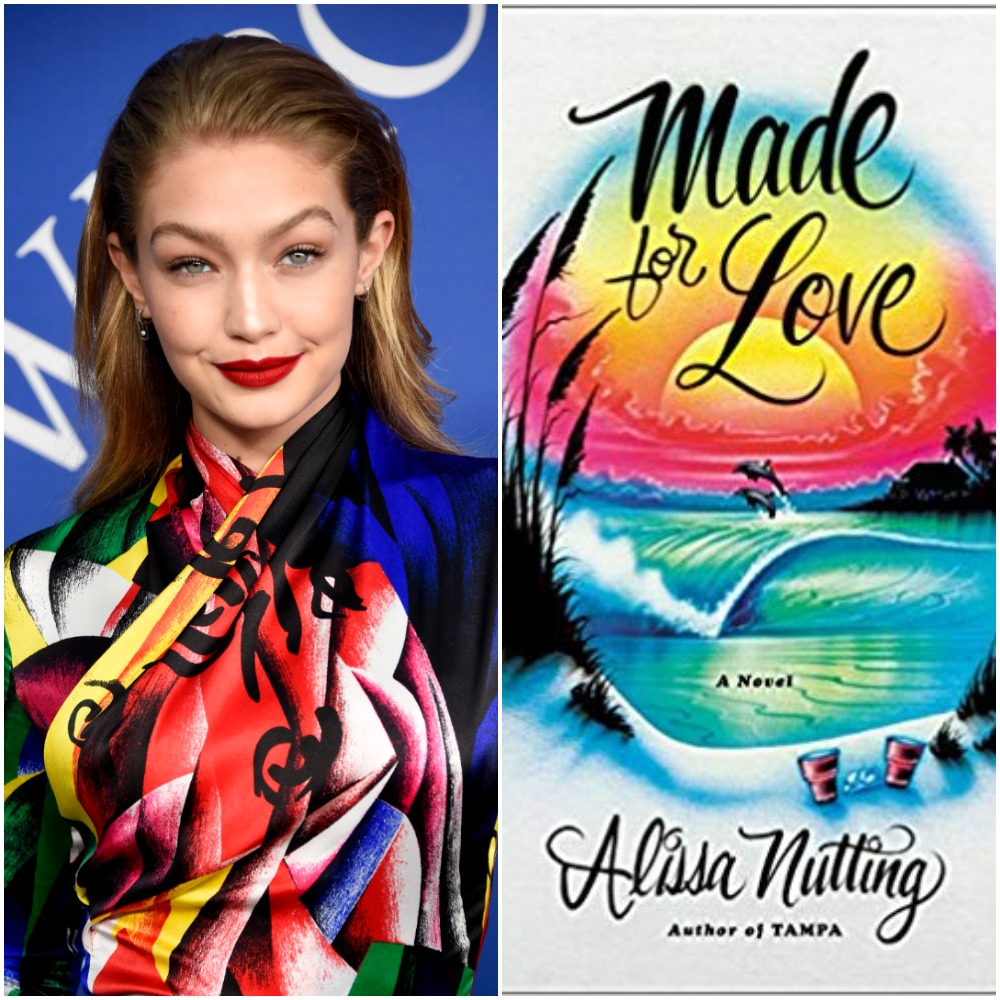 Alissa Nutting's 2017 comic novel "Made for Love" is, in a word, bonkers—in a wonderful way, that is. The book concerns itself with, among other things, sex dolls, murder plots, Rascal scooters, and all-powerful, malevolent tech billionaires ; the New Yorker's Jia Tolentino called it "deranged," a description that could also be gently applied to Gigi Hadid's 2018 CFDA awards outfit. We stan a technicolor dream jumpsuit!
"There, There," by Tommy Orange.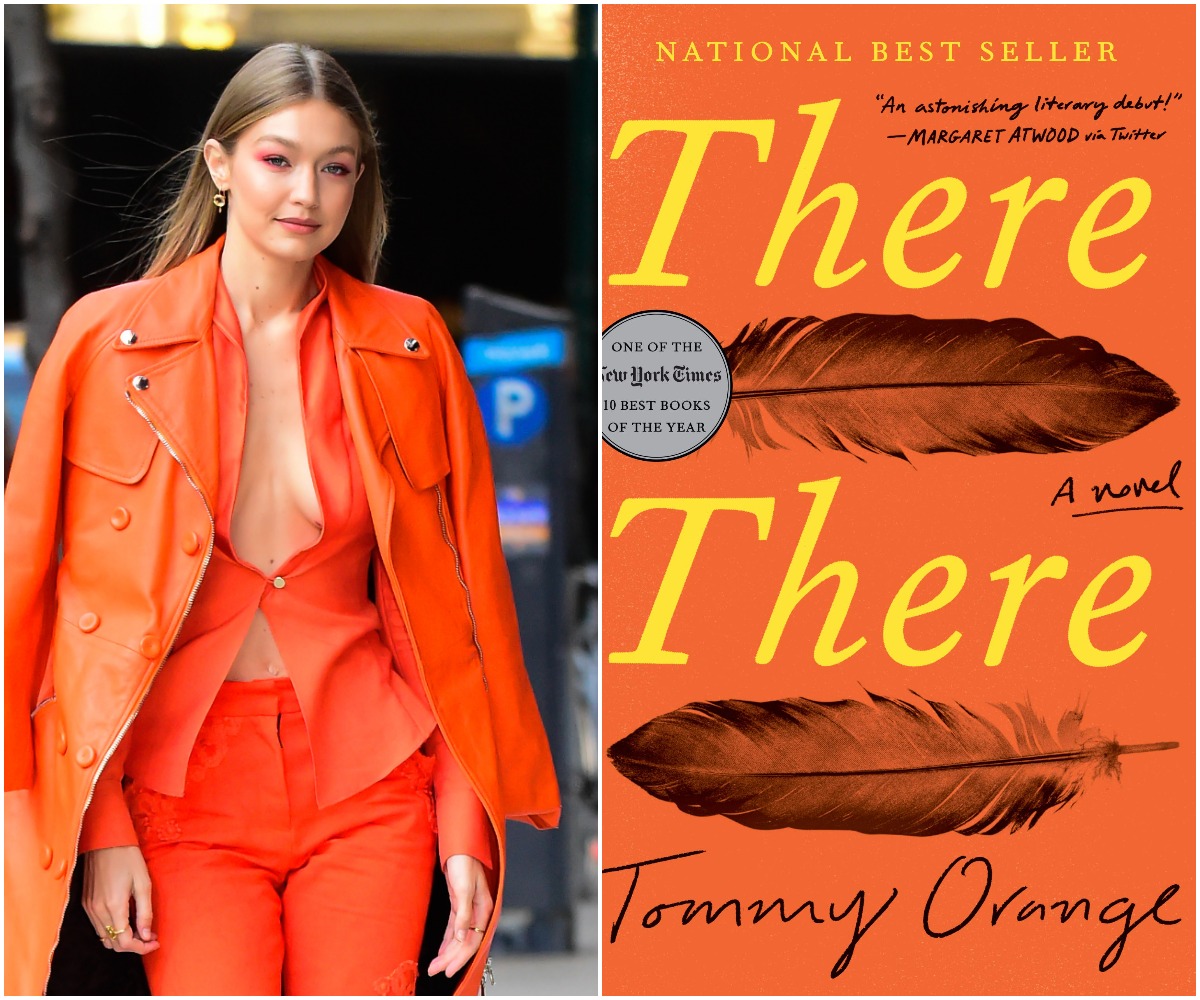 Tommy Orange's 2018 novel "There, There" is a dizzying tour through the lives of a disparate group of Native American protagonists in Oakland, California, culminating at a community powwow that falls victim to a robbery. The book's vivid orange cover makes it clear from the get-go that this book does not conform to traditional expectations of how a novel should look. Last December, Gigi Hadid took a similarly hued leap in a DayGlo-orange outfit held together by a single button, prompting prayers from Elle.
"Fates and Furies," by Lauren Groff.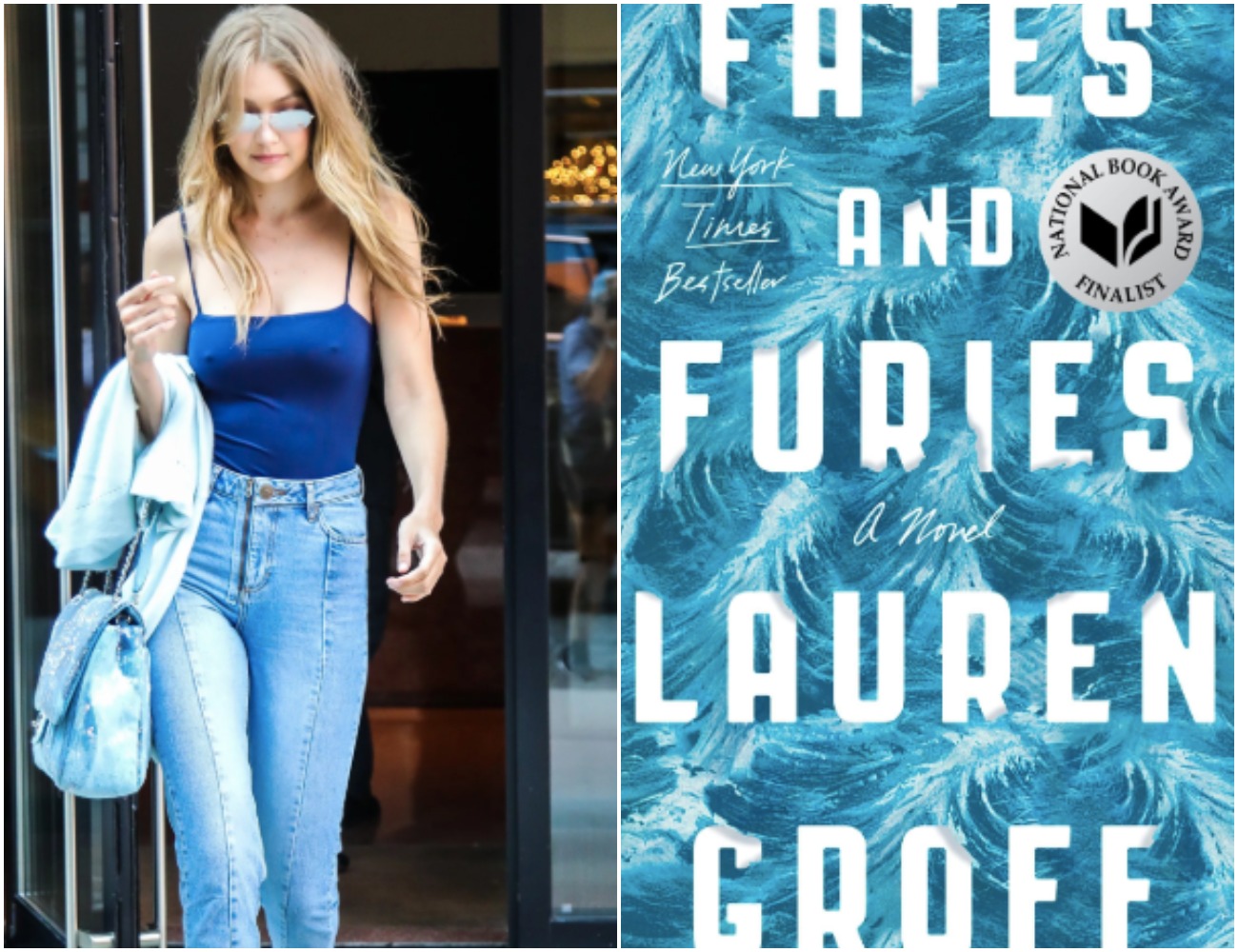 There's something so soothing about blue. Taking in the cover of Lauren Groff's National Book Award-nominated 2015 novel "Fates and Furies," which chronicles the uncertainty and confusion of carrying on an "adult" relationship, feels like diving to the bottom of a cerulean infinity pool; taking in the street-style photo of Gigi Hadid in various shades of blue has a similar effect.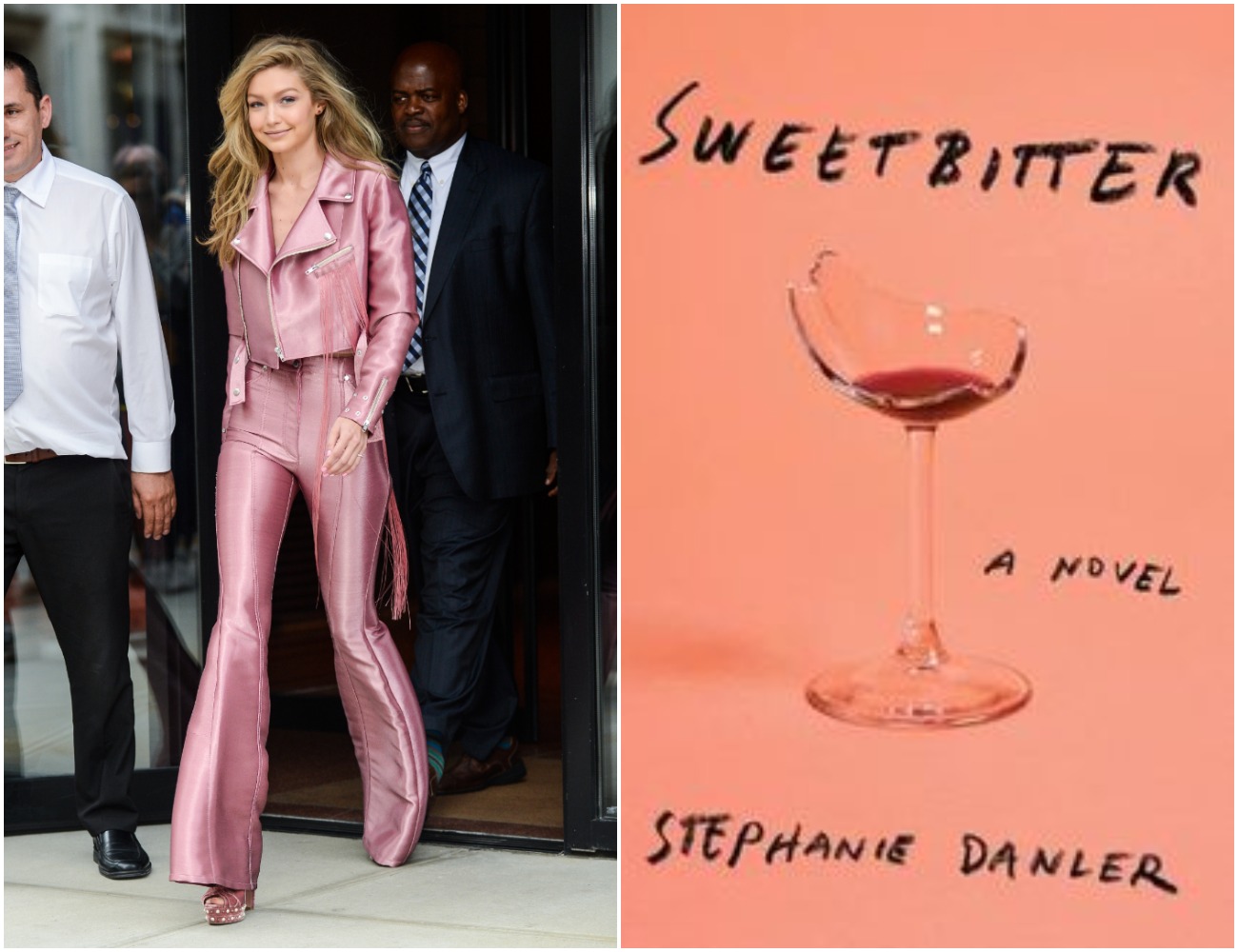 Stephanie Danler's 2016 novel "Sweetbitter," which follows 22-year-old Tess as she fights to survive working in one of New York's swankiest restaurants (and, relatably, getting consistently fucked over by the hot bartender), helped define millennial pink, freequently propped open in beach Instagrams next to a bottle of sunscreen. Like Danler, Gigi Hadid understands the look-at-me power of pink, strutting out of her New York apartment building in 2017 wearing a petal-shaded, iridescent jumpsuit, that, like the "Sweetbitter" cover, evokes nothing so much as a frosty glass of rosé.