A view of LX. Photograph by Max Yawney, courtesy of LX.
A Sotheby's Vet Aims To Bring Downtown's Spirit Uptown
The new space LX wants to appeal to dealers, collectors, artists, and advisors alike.
A view of LX. Photograph by Max Yawney, courtesy of LX.
The new gallery space LX (that's Roman numeral for 60) is aiming to bring the boundary-pushing, interdisciplinary, and after-hours spirit of the downtown art world to the avid collectors forty blocks north.
"60th Street is the most vibrant block on the Upper East Side," founder Louis Buckworth said. He added, "There has been a real renaissance in these few block in the last three to four years." Indeed, LX's new neighbors include destination restaurant Le Bilboquet, along with cultural mainstays such as the French Institute Alliance Francaise.
Buckworth, a real estate entrepreneur and avid collector of contemporary art and photography, wanted to be part of the trend. In early 2018, he began a back and forth with LX's now director Cecilia Weaver, who was working at the time at Sotheby's, for the powerhouse chair of the auction house's Global Fine Arts division, Amy Cappellazzo. "We started talking about what kind of spaces we wanted to see," Weaver said. "We tried to look at the art world as a whole to see what kind of gaps were there. What would dealers, collectors, artists, and advisors all respond to?"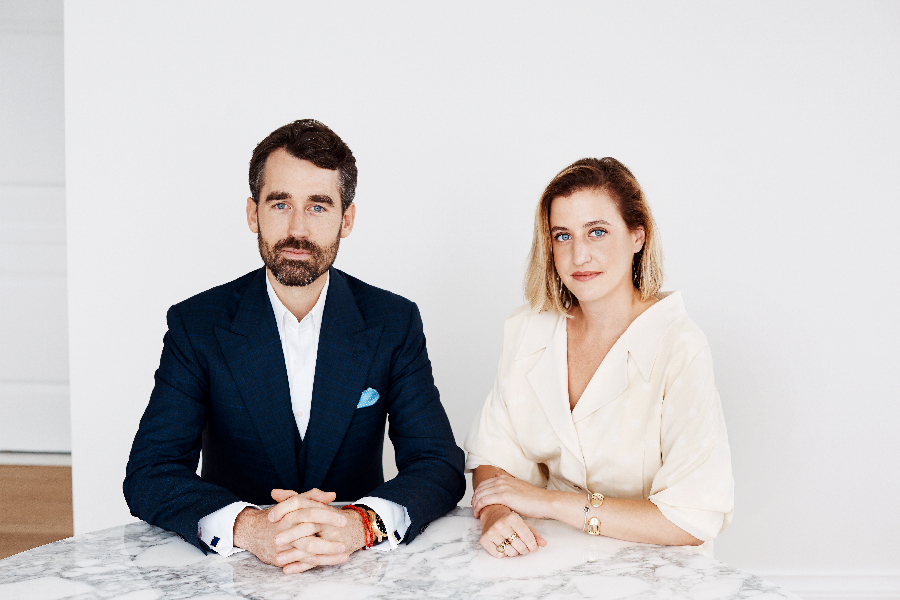 Buckworth recruited Weaver away from Sotheby's to run LX, and the duo set to work answering that question. The first order of business: creating a space that would simultaneously respect the art while encouraging people to linger, fusing a sense of galleristic integrity with the warmth of the art-filled residences a stone's throw from LX's doorstep.
"We don't have the typical soaring downtown ceilings here," Buckworth said. "This space is perhaps more relevant to where the art will sit in the end." Buckworth's friend, the architect Thomas Juul-Hansen, was enlisted to help. His team took the space—the ground floor of a handsome prewar townhouse that had once been a clothing store and was sitting vacant, filled with "dust and termites"—and turned it into "a good emotional environment," Juul-Hansen said. "A space people want to spend time in."
The effect is both subtle and immaculate. Juul-Hansen's team effectively demolished the space, installing herringbone floors and a skylight to let in natural light and opening up a subterranean space beneath the skylight for private viewings. That space, which once had a dirt floor, now houses a Warhol.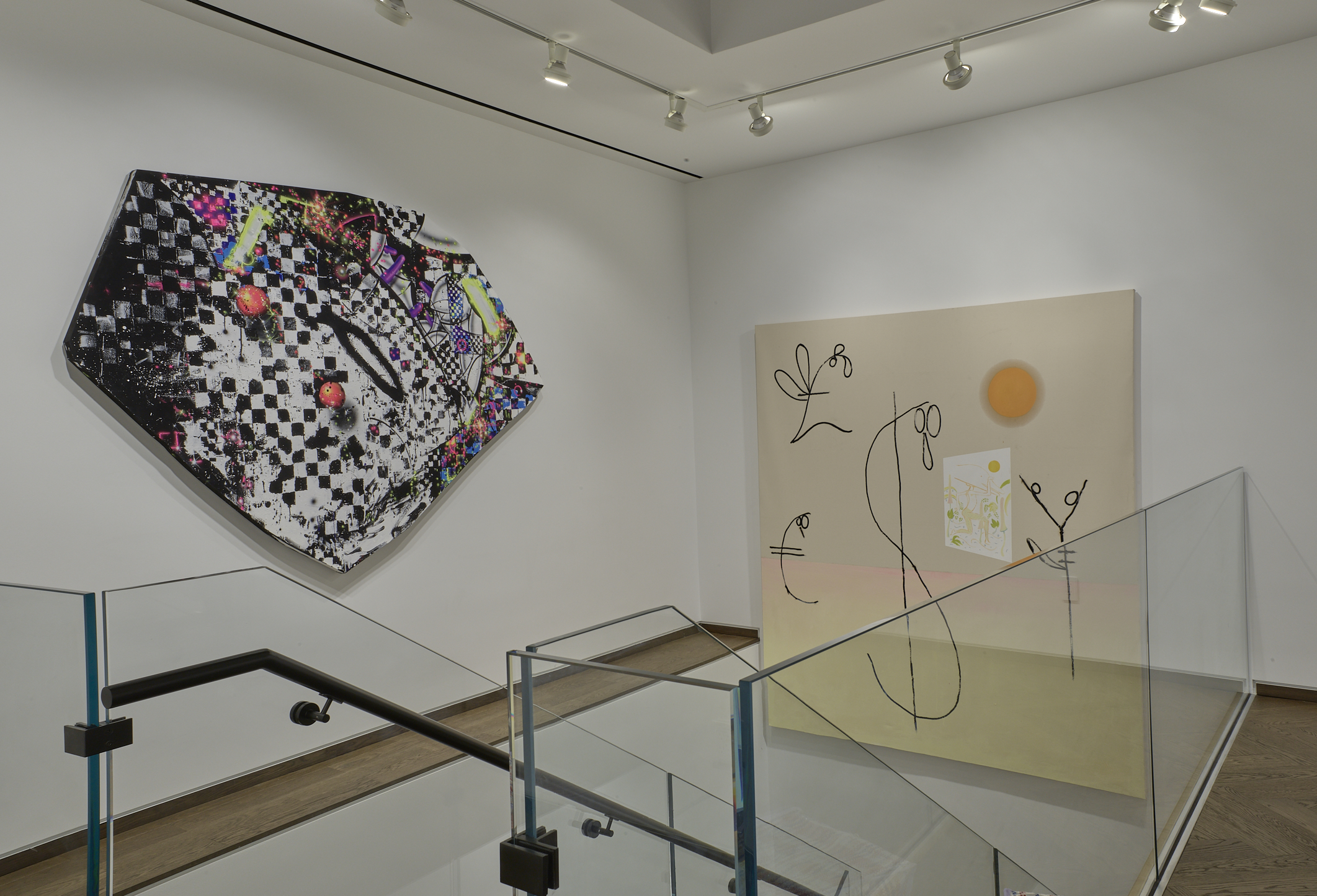 LX enlisted curator and gallerist Melanie Courbet to select furniture that supports the LX's dual function as a space for art and a space for life. She selected, for example, How Fragile This Love by the Canadian designer Quinlan Osborne, a pair of fantastically evocative glass and marble armchairs, which sit in the back room facing 60th Street. More comfortable than they look, the chairs "make people wonder if it's going to hold them," said Courbet. Much like love itself, "it's a challenging idea. You have to put your trust in the architect and designer that it's going to work. They're functional but make you feel something—in this case, a sense of unease."
As for the art, the first show, I Don't Believe in Art, I Believe in Artists, exemplifies the interdisciplinary sort LX is invested in. Curated by artist Jen DeNike, an American contemporary artist who works with video, photography, installation, and performance, it borrows its title from Duchamp and probes the fraught, fluid, and sublime relationship between art and art making. I Don't Believe in Art, I Believe in Artists takes as its muse the Upper East Side art world doyenne Muriel Oxenberg Murphy, who founded the Department of American Painting and Sculpture at the Metropolitan Museum of Art in 1952. Murphy also made a name for herself hosting salons for Duchamp and his ilk in in her East 75th Street townhouse—think Faye Dunaway on the phone, Norman Mailer breaking chairs, and violent arguments over whether animals have the capacity to cry. "She was the perfect muse for the show and space," DeNike said.
Murphy's influence is evident in DeNike's selection of works. Murphy was an omnivorous hostess who made sure to stack her parties with superstars and bon vivants of disparate disciplines and nationalities; DeNike's decidedly global show spans painting, sculpture, drawing, and photography across time periods. Carlos Vela-Prado's Olympia alone could set a salon talking for weeks: Taking its departure from Manet's once-transgressive painting of a reclining nude courtesan, Vela-Prado's rendition uses plaster, pigment, and graphite to map the cracks that have speckled the painting in the years since 1863, and erased the original's centrifugal female figure while leaving the outline of Laure, the black art model who posed as her servant. "There's a real connection between the abstract and the figurative here," DeNike said. "With what he's choosing to leave out."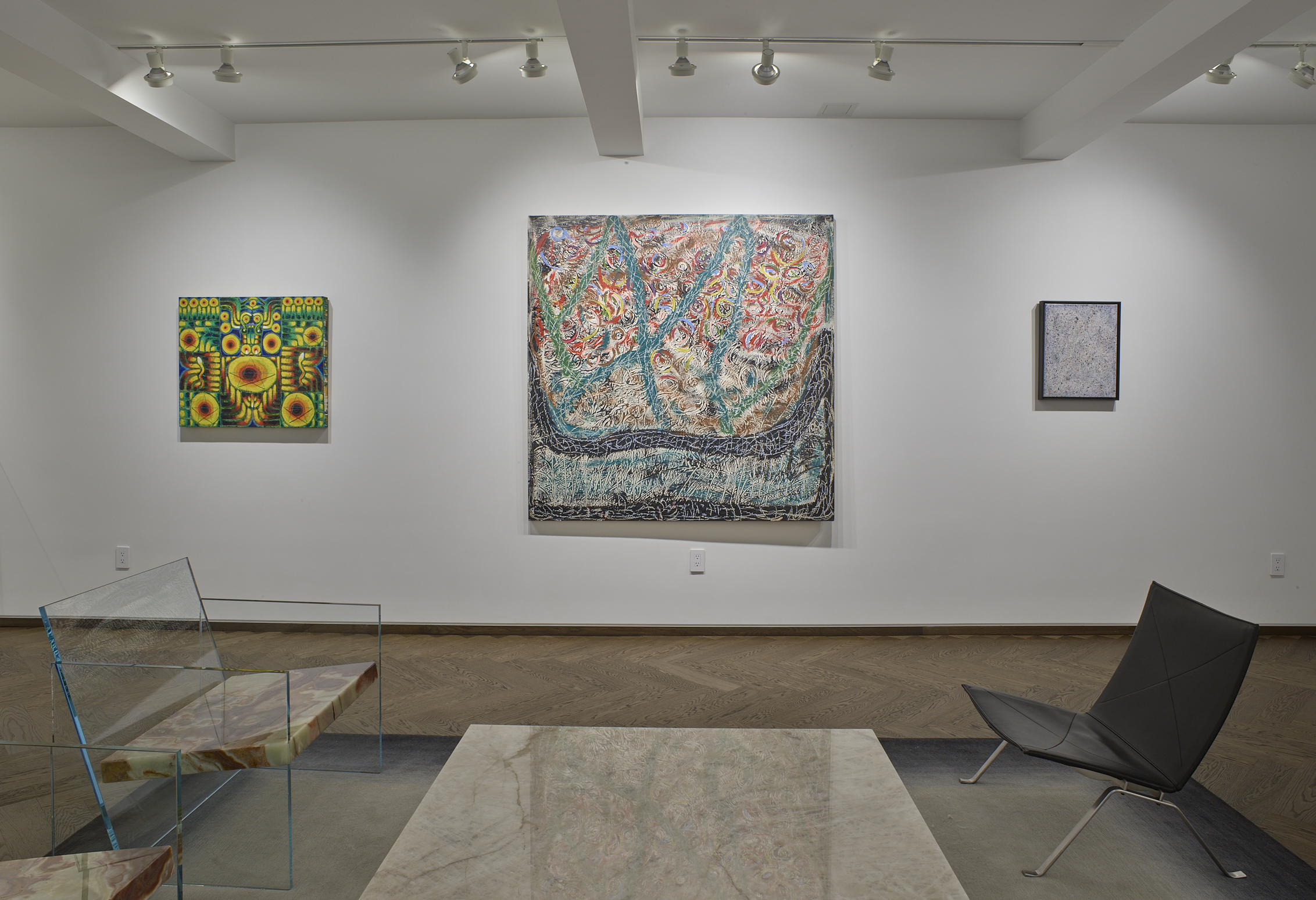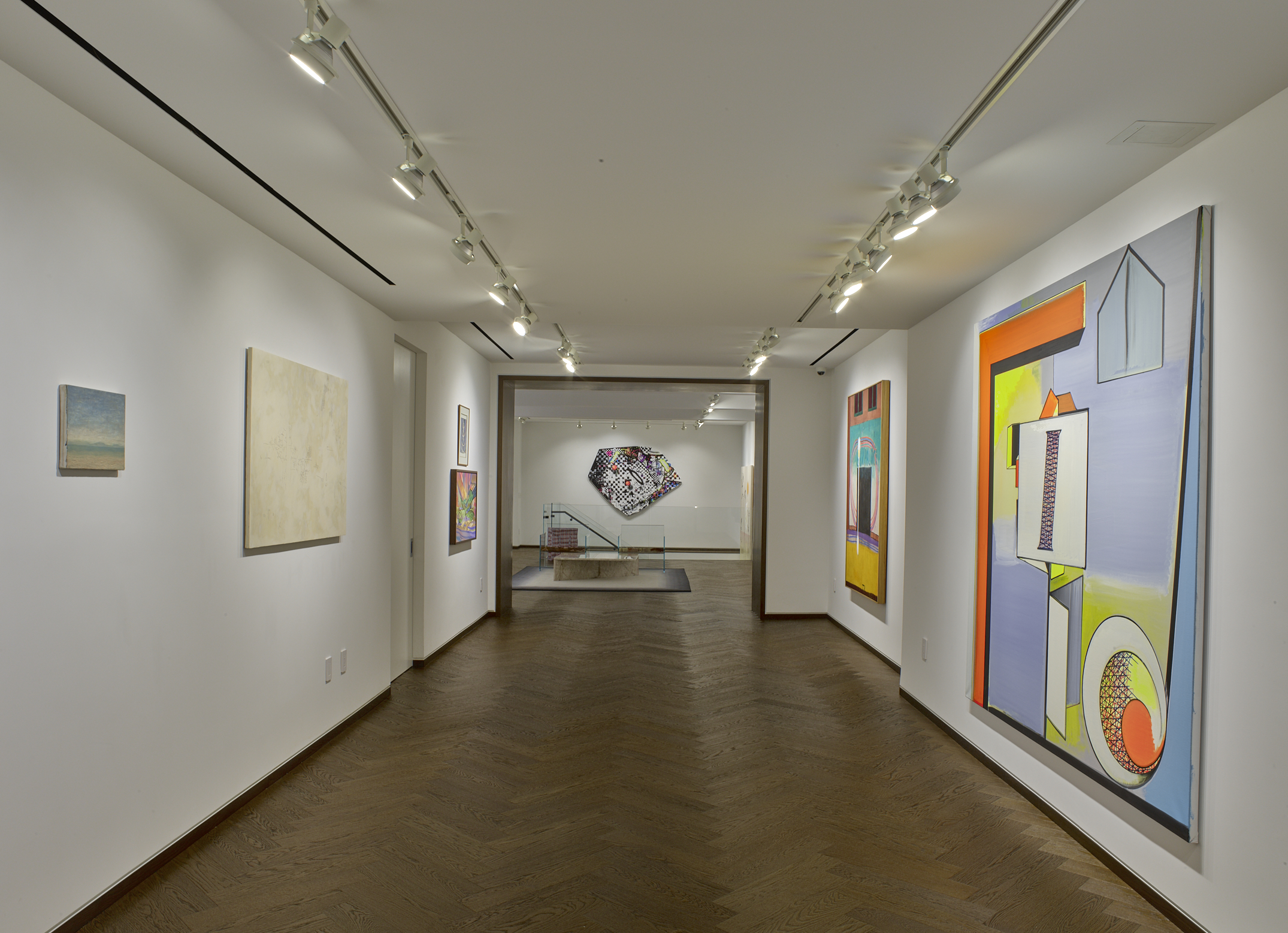 In keeping with the relationship-driven nature of Murphy's salon, Diego Singh—whose Submarine Sing (Keeping Scores) is in the show—was a friend and mentee of the late Murphy, and is also a friend of DeNike's. DeNike has clearly given thought to the ties that bind otherwise disparate work: she noted that Thornton Dial, whose work turns found objects from the "vernacular of his life" into spectacularly evocative and historically resonant sculptures, has been included in two recent shows at the Met, and whose work features in the permanent collection of the very department Murphy brought to the museum.
Up and running as of early January, LX feels like an immaculate space that is still very much meant to be used, fostering a sense of interactivity that even the most congenial of Chelsea gallerinas would be hard-pressed to impart. A seat in How Fragile This Love awaits—just keep a watchful eye out (maybe Rose Wiley's, hanging above you) for the ghost of Norman Mailer.