Top by TOGA, dress by GUCCI, boots by AMY CROOKES. Photograph by Lukas Wassmann.
A Fashion Story Set In Switzerland's Most Eccentric Building
A collision of colors, textures, and prints finds a home at a Swiss architectural monument, photographed for GARAGE Issue 16 by Lukas Wassmann and styled by Victoria Sekrier.
Top by TOGA, dress by GUCCI, boots by AMY CROOKES. Photograph by Lukas Wassmann.
I was relieved to be in Switzerland, right after the roving and spectacularly nihilistic riots had ripped through Paris, where the previous day I'd walked past hastily scrawled Stars of David defacing jewelry store windows and the incinerated frames of motor scooters and trash bins fouling the street. But, here, it was placid, difficult even to imagine unrest. After an hour-long flight from Paris to Zürich, a train ride nearly twice that duration from Zürich to Basel, and a half-hour tram-train combo from my hotel, in the center of town, to the 6,000-person municipality of Dornach, in the verdant foothills rippling out beyond Basel's city limits, I found myself making my way up a slowly inclining road, past a smattering of sleek villas and cozy shops, until I stood there before it. The Goetheanum, an enormous, extraterrestrial-looking concrete structure, loomed over its foundation and several smaller, equally bizarre satellite buildings, simultaneously beckoning and unnerving this weary traveler.
In the late-19th century, Friedrich Nietzsche laid out a vision of radical love. The point was to reject what he saw as a creeping nihilism and sketch a worldly affirmation so expansive that it might say yes to life in all its beauty and horror, in all its perplexing permutations. For him, the clearest physical affirmation of life is dance. I was thinking of Nietzsche and of radical love and what it might mean for this world right now to embrace such a point of view as I made my way across the wide concrete esplanade and through the enormous wooden doors into what I took to be the reception area of the Goetheanum. It is difficult to know at first glance which side of the building is in fact its entrance, which its sides and its back. There are multiple points of access, and what I mistook for its front was actually closer to its back, but once inside, the notion of fronts and backs and flanks seemed frivolous in itself.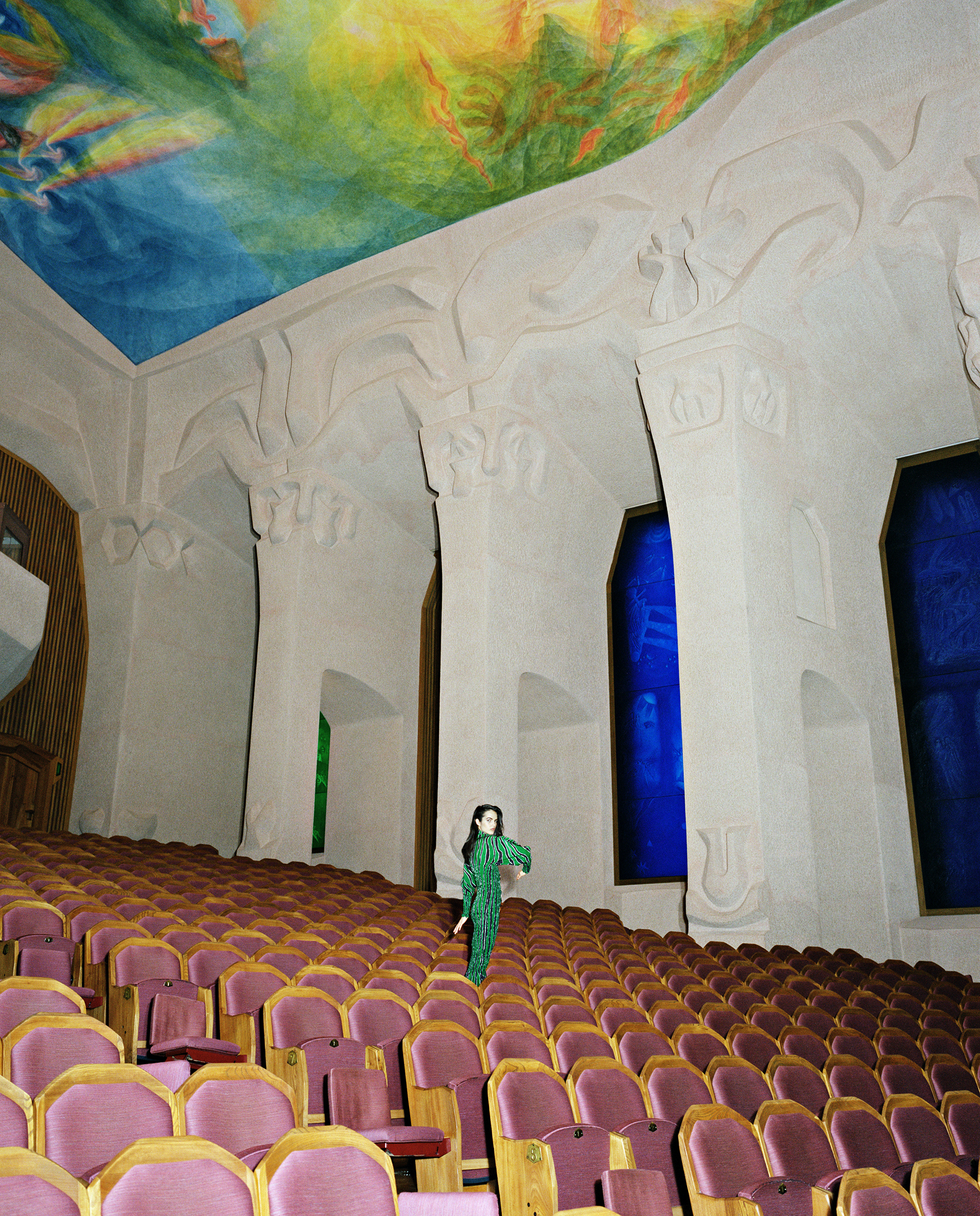 I stood in what is in fact not the first but the second Goetheanum—named after the 19th-century German writer, statesman, and Renaissance man Johann Wolfgang von Goethe. The first Goetheanum had been the brainchild of Rudolf Steiner, the eccentric and brilliant Austrian founder of the ecumenical quasi-religious movement known as anthroposophy, which posits the spiritual realm as both real and comprehensible—wholly accessible to human experience and study.
Steiner conceived of the Goetheanum as a Gesamtkunstwerk (a total artwork, or "the synthesis of diverse artistic media and sensory effects"), a physical structure infused with a deep and purposeful spiritual significance. What had begun in 1913 as a project to house the annual summer theater events of the Anthroposophical Society—which to this day defines itself as "an association of people whose will it is to nurture the life of the soul, both in the individual and in human society, on the basis of a true knowledge of the spiritual world"—had expanded to become the headquarters of a small colony of Steiner's fervent acolytes. The building's "unusual forms in carved wood and reinforced concrete, its watercolor murals, and its engraved colored-glass windows were also to be a visual introduction to the metaphysical ideas of Steiner's anthroposophy," art-history professor David Adams writes in the abstract to his essay "Rudolf Steiner's First Goetheanum as an Illustration of Organic Functionalism."
The intersection of two domes, one smaller and one larger, conveys the interplay of matter and spirit by means of stage and auditorium. In homage to Goethe's theory of biological morphology, "Steiner applied formative principles of the natural world to building designs, attempting to achieve an organism-like relation between part and whole, a harmonious adaptation of building to site, and an organic formal quality sympathetic to the human observer," Adams writes.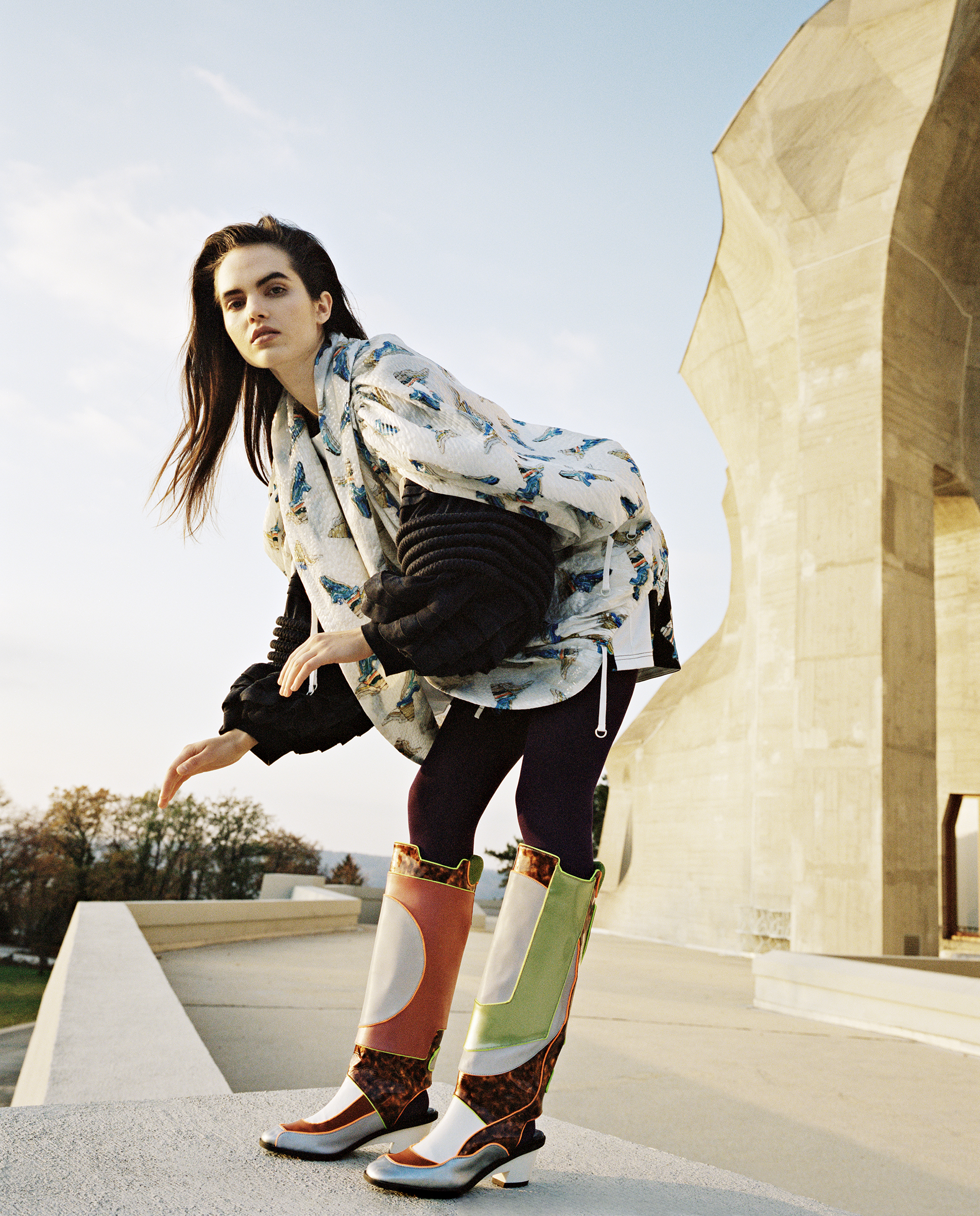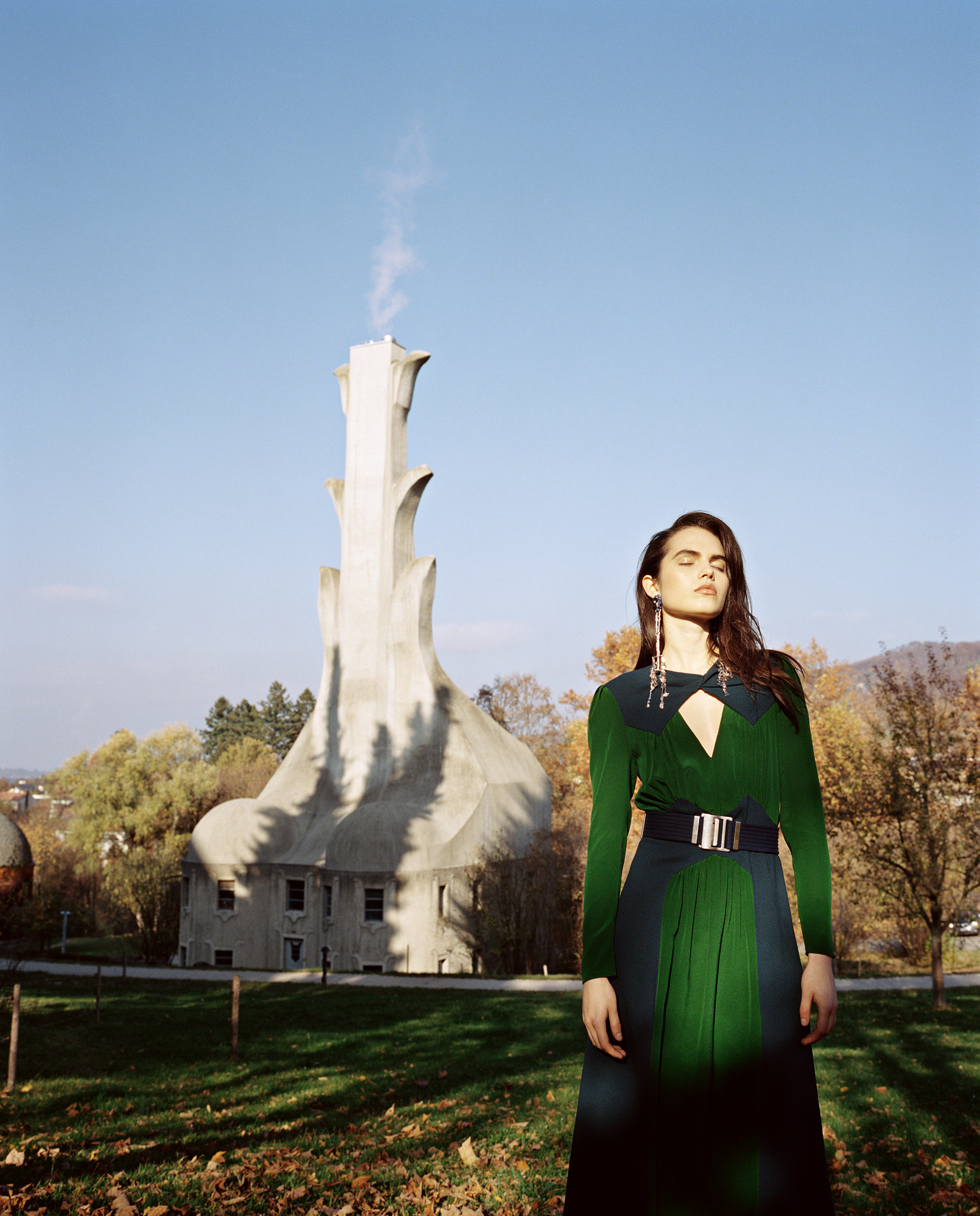 It was a radical and totally new—one could say, life-affirming—architectural approach, the goal of which was the adaptation of architecture to a holistically conceived philosophy of human nature. This iteration of the Goetheanum was burned by arsonists on New Year's Eve in 1922. Still, musicians, dancers, actors, and various other artists continued performing all manner of work on the charred premises.
By 1923, Steiner had designed a new and more ambitious building to replace the original. This second Goetheanum was made entirely of exposed concrete—a pioneering choice of material in that era, which anticipated brutalism and other modern concrete-based movements by decades. The work was not completed until 1928, three years after Steiner's death. A masterpiece of 20th-century expressionist architecture, the current Goetheanum—which nearly a century after its construction remains an awesome tour de force, in an inelegant yet profoundly moving way—along with its various dependences, departs drastically from traditional architectural constraints.
One of the principles of Steiner's organic theory holds that built forms, in following the layout of the human body, ought to eschew the dictates of straight lines. What you feel even before you become fully aware is the complete lack of right angles in this vast space. The first Goetheanum achieved the feat with wood that was bent by boat builders into rounded forms. The innovative use of concrete for the second Goetheanum made it possible to achieve far bolder, organically—and even spiritually—evocative shapes on a much larger scale. One of the most unusual and strik-ing visuals on the Goetheanum campus is the outbuilding that houses the boiler room, erected in solid concrete to mimic an enormous, multi-story shooting tongue of flames.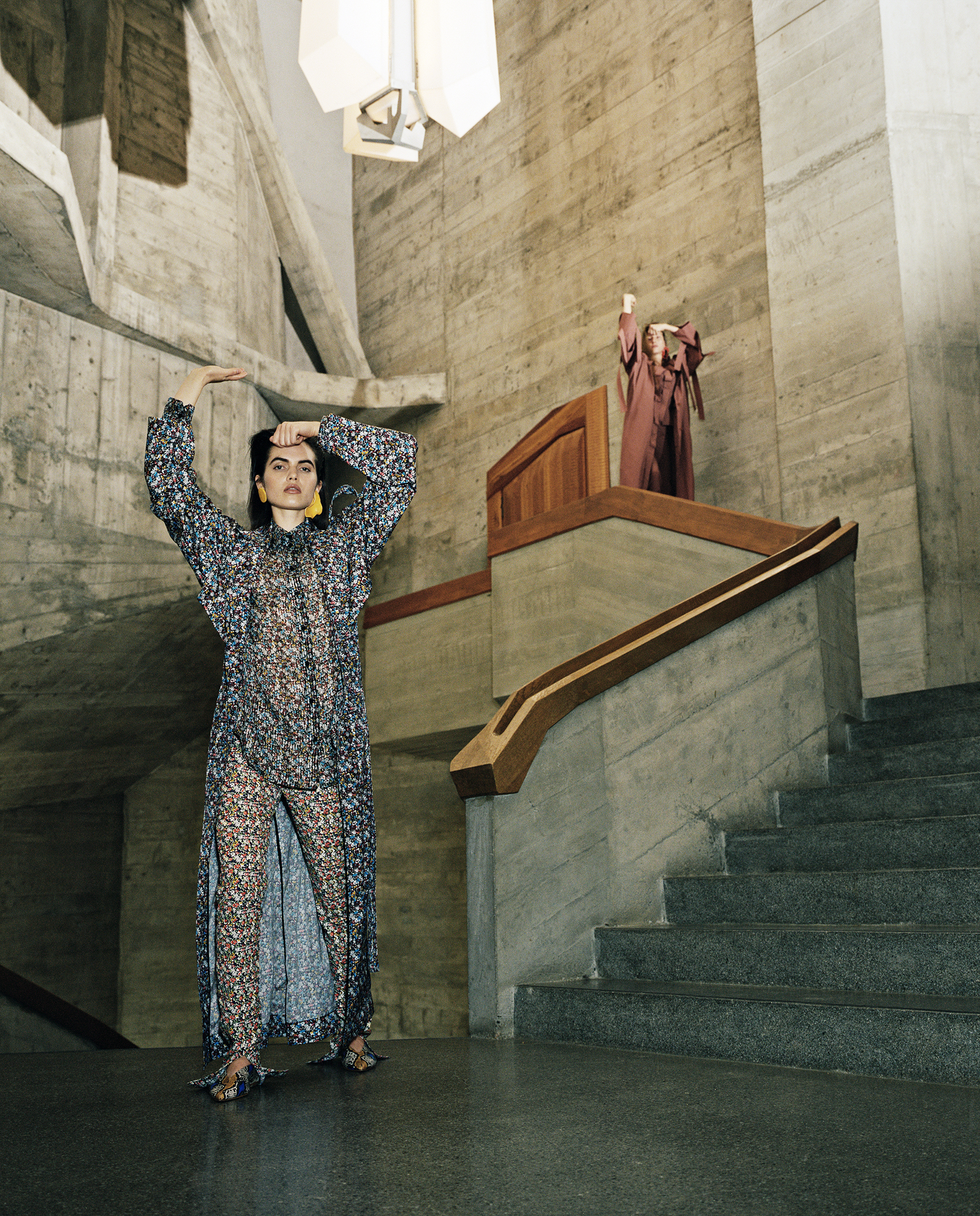 A kind-faced man named Wolfgang Held, the institution's communications director, fetched me in the cafeteria, where I had marveled at the rolling view. He led me up several flights through a cavernous polished-concrete stairwell until we stood before a blood-red stained-glass panel, a holdover from the first Goetheanum, depicting the archangel Michael. (Anthroposophists believe he has been in charge of this world since the 19th century and will continue into the 22nd century.) In the fading light of day, it cast an eerie glow on statues of men that appeared to be sculpted by inhuman hands—statues with faces that simultaneously faced forward and backward, unholy looking statues, I thought, as I backed away.
Held unlocked two large, gorgeously sculpted wooden doors, and we made our way down the aisles of a 1,000-seat auditorium, the heart of the Goetheanum. Its kaleidoscopically frescoed ceiling depicts the entire drama of human evolution. Members of the in-house theater troupe were rehearsing in pastel robes, accompanied by a seemingly off-key pianist who paused to wave. It was a dance routine in Steiner's own performative system known as "tone eurythmy." He also developed influential theories of agriculture, medicine, education, science, and much else—a self-contained and self-perpetuating world all of his own making.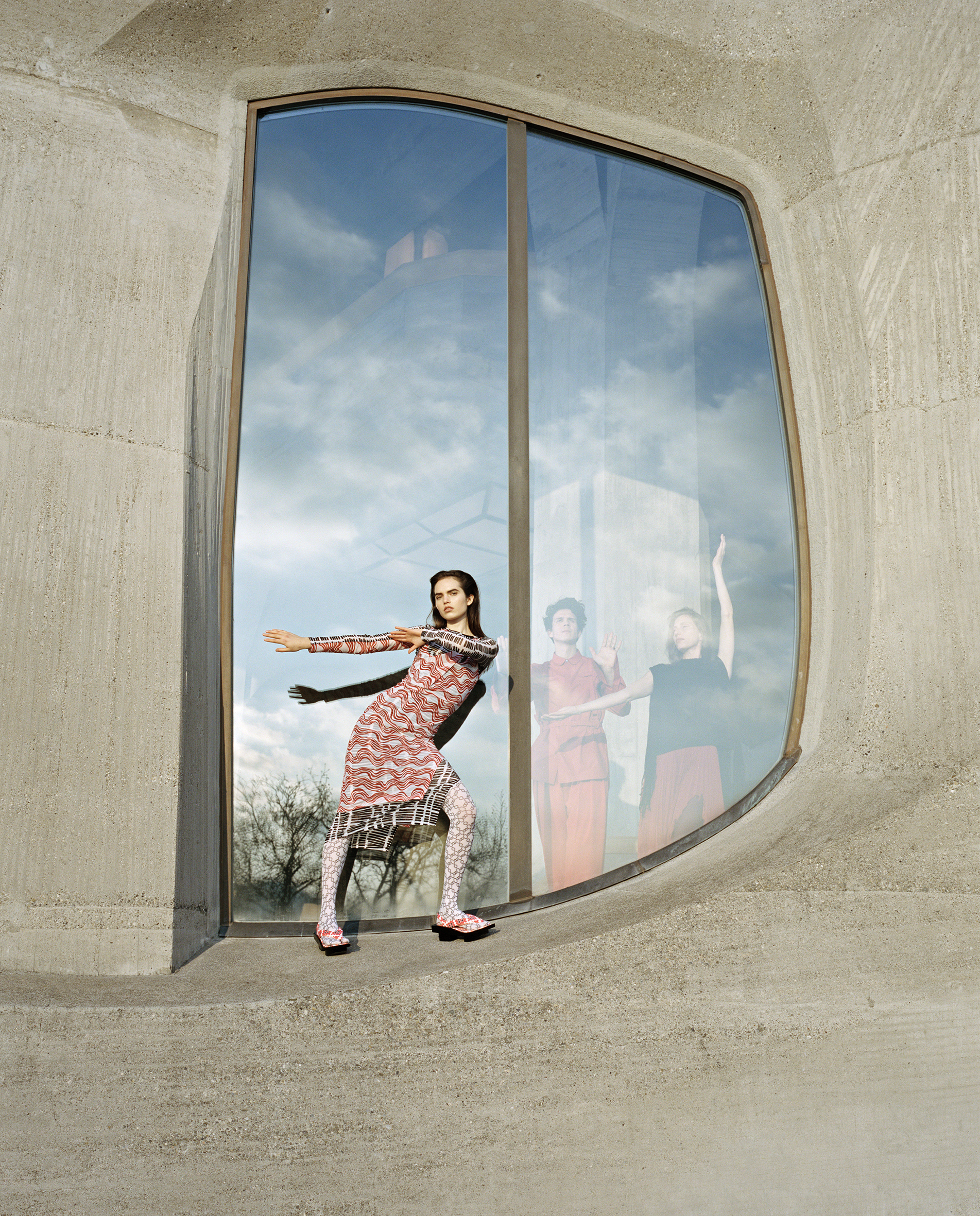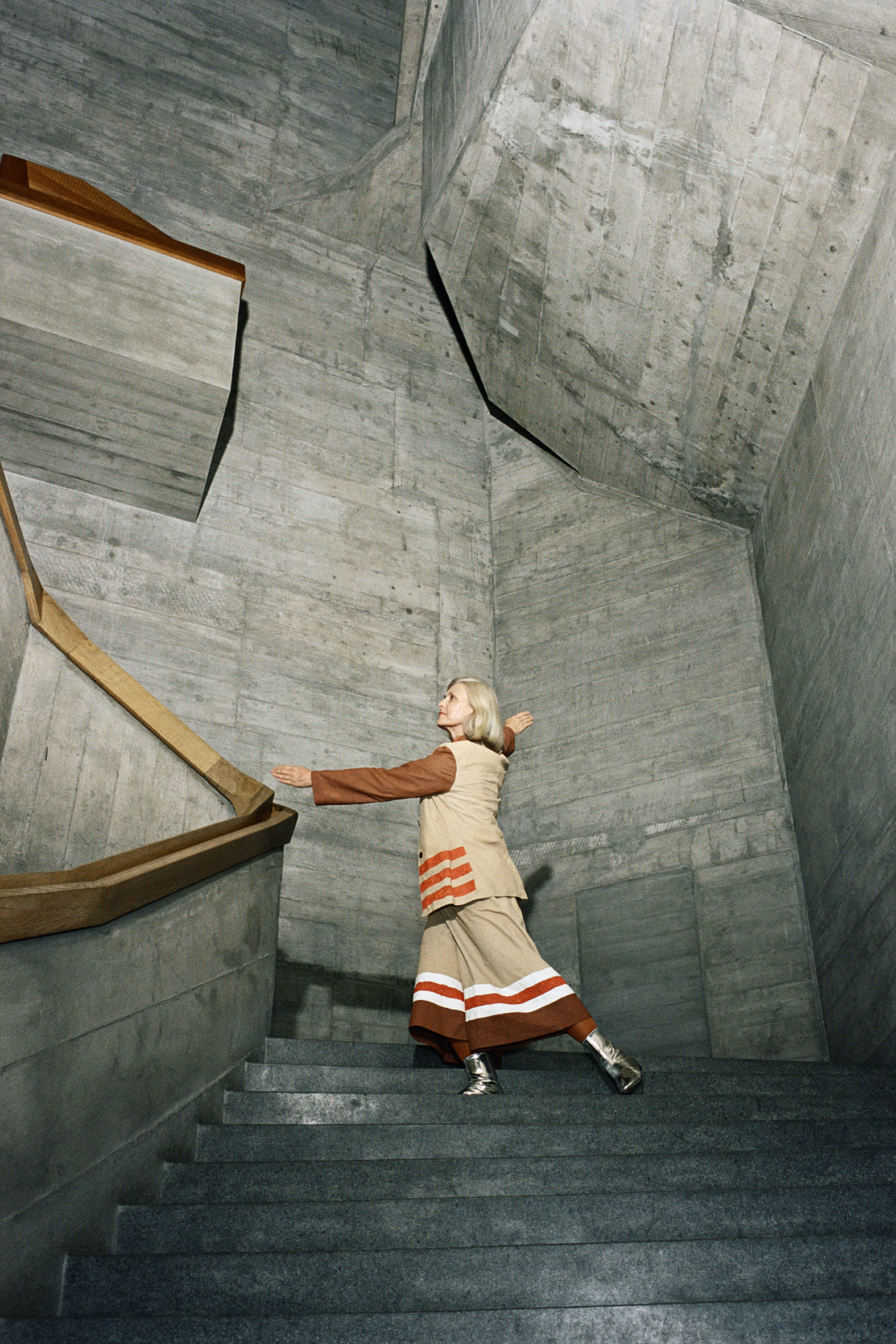 We exited stage right and made our way into another concrete stairwell, emerging before a glass-enclosed scale model of the first Goetheanum. Held explained it had been like a tortoise shell, containing and protecting an interior secret inside; in the current building, he added, "the secret is on the outside, and the building is like an ear that simply listens."
"What is it listening for?" I asked.
"Mankind is the riddle," he replied. "To understand mankind is to understand the world."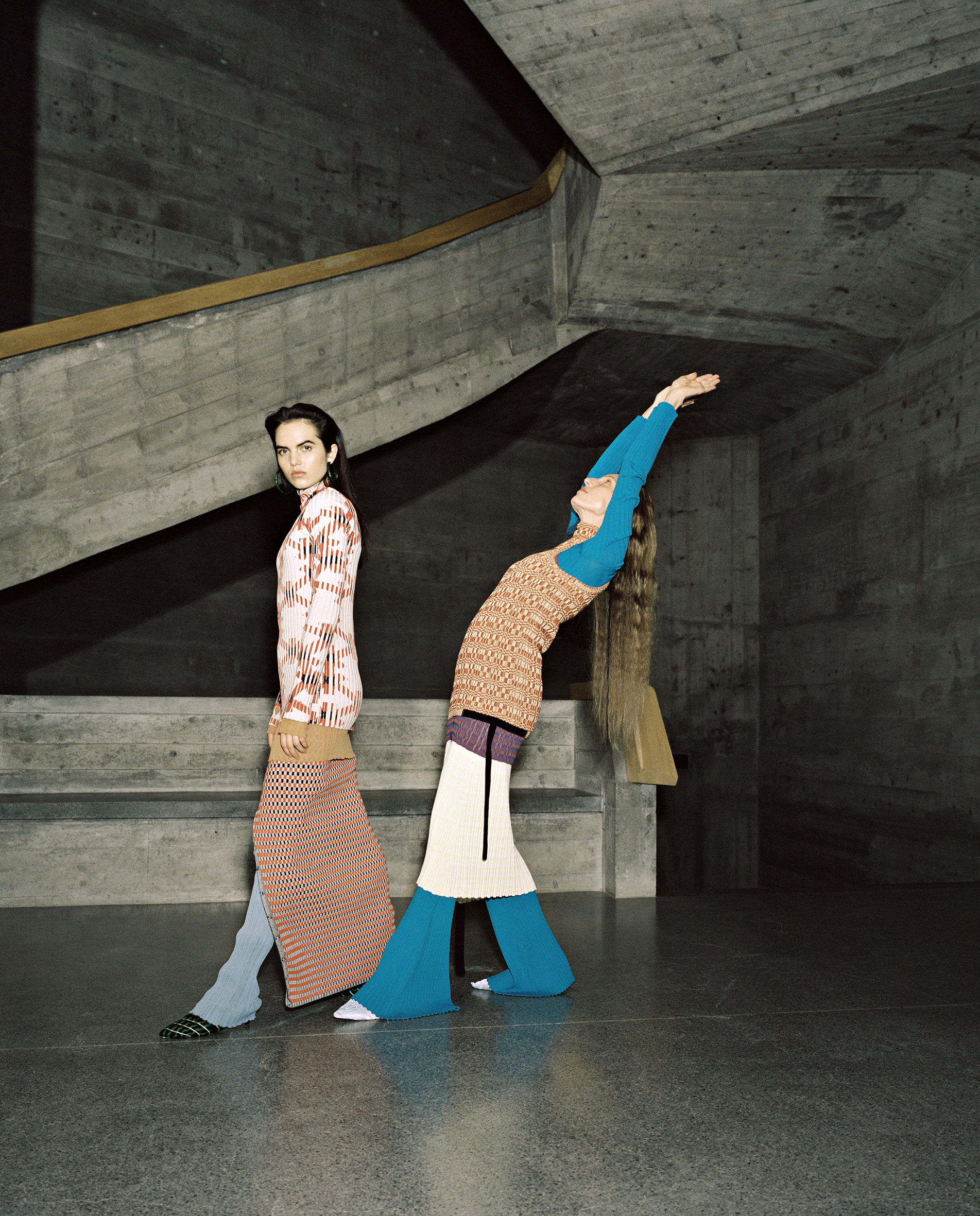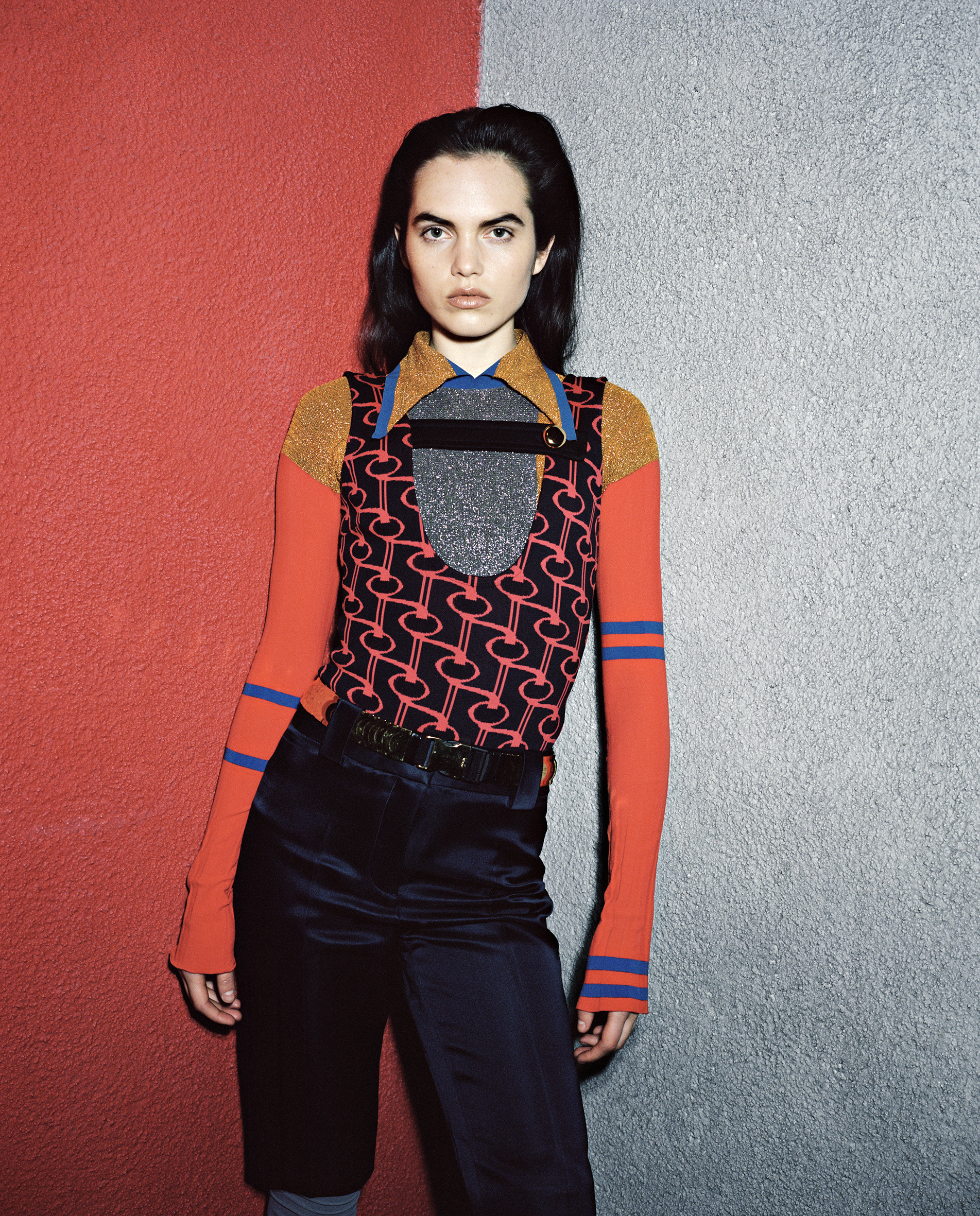 Credits: Hair Alfie Sackett at LGA Management, Makeup Patrick Glatthaar at Total Management, Model Lily Stewart at The Lions, Dancers Martje Brandsma, Rafael Bäumler Tavares de Oliveira, Silke Sponheuer and Stefan Hasler at Goetheanum-Bühne, Photographer's assistants Simon Habegger and Flavio Karrer, Fashion assistant Herr Frischknecht, Production Joe Berger, Dance Coordinator Nils Frischknecht, Special Thanks The Goetheanum Switzerland.