Frank Gehry's first U.K. building, Maggie's Dundee, comes alive thanks to its whimsical roof, inspired by the pleated collar in a Johannes Vermeer painting.

Arcaid/UIG via Getty Images.
How the World's Greatest Architects Joined Forces To Create the World's Most Beautiful Hospitals
In honor of his late wife, Maggie, Charles Jencks embarked on a project to create a serene environment for the terminally ill. Today, more than a dozen of the world's leading architects have designed a Maggie's Center.
Frank Gehry's first U.K. building, Maggie's Dundee, comes alive thanks to its whimsical roof, inspired by the pleated collar in a Johannes Vermeer painting.
Arcaid/UIG via Getty Images.
In 1993, Maggie Keswick Jencks was told she had two months to live and sent to wait in a hospital corridor while her doctor examined another patient. Her husband was appalled. "We can do better than this," he said. "You shouldn't have to suffer twice over." Sitting there under cold fluorescent lights, she resolved to fight her cancer and create a welcoming haven for fellow sufferers. It helped that she was the daughter of a mercantile Scottish family who had traveled the world and was beloved by a wide circle of friends. Her husband, Charles Jencks, is a leading authority on contemporary architecture, and together they drew up a blueprint for their first cancer care center. Edinburgh architect Richard Murphy converted a former stable on the grounds of the Western General Hospital, and Keswick used the remaining 16 months of her life to advance the cause, persuading oncology nurse Laura Lee to head the fledgling nonprofit trust. "It was Maggie's vision. She was the beacon and the embodiment of the project," Jencks says.
Two decades after Keswick's death, in 1995, there are 20 Maggie's Centers attached to cancer hospitals across the U.K., and 6 more in development. Three European satellites will soon join the facilities in Tokyo and Hong Kong. Each is a unique expression of the same program. Frank Gehry, Richard Rogers, and Rem Koolhaas are among the Pritzker Laureates invited to design these modestly scaled centers, and every architect has been challenged to shape a healing environment. Lee describes the centers as "a place to get your courage back." She explains, "The most important thing is to give cancer patients the sense that life is still worth living. We ask every architect to reinterpret our brief. By making each Maggie's different, we demonstrate our commitment to a personal, relevant approach to each community and individual, not a standardized response."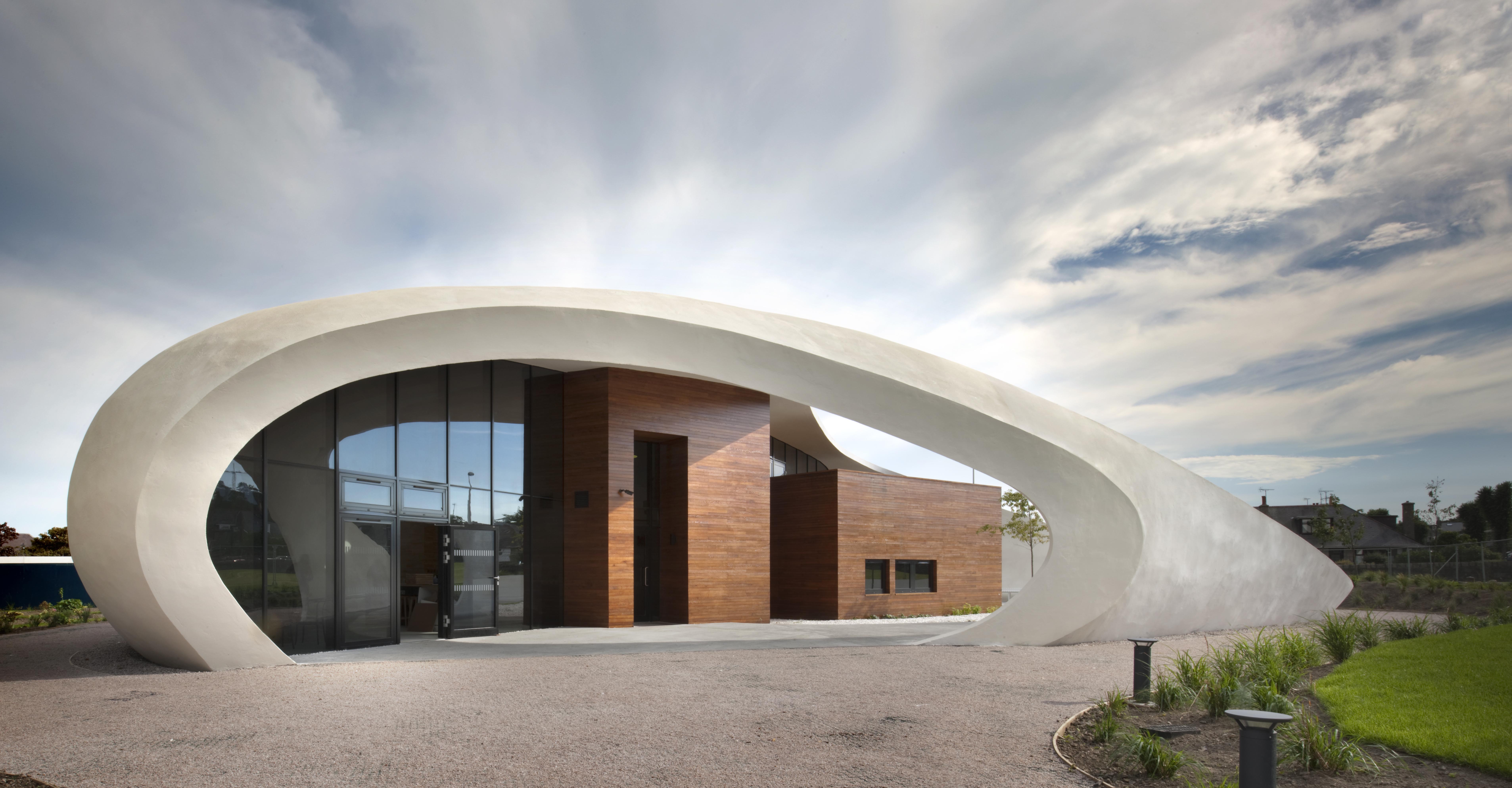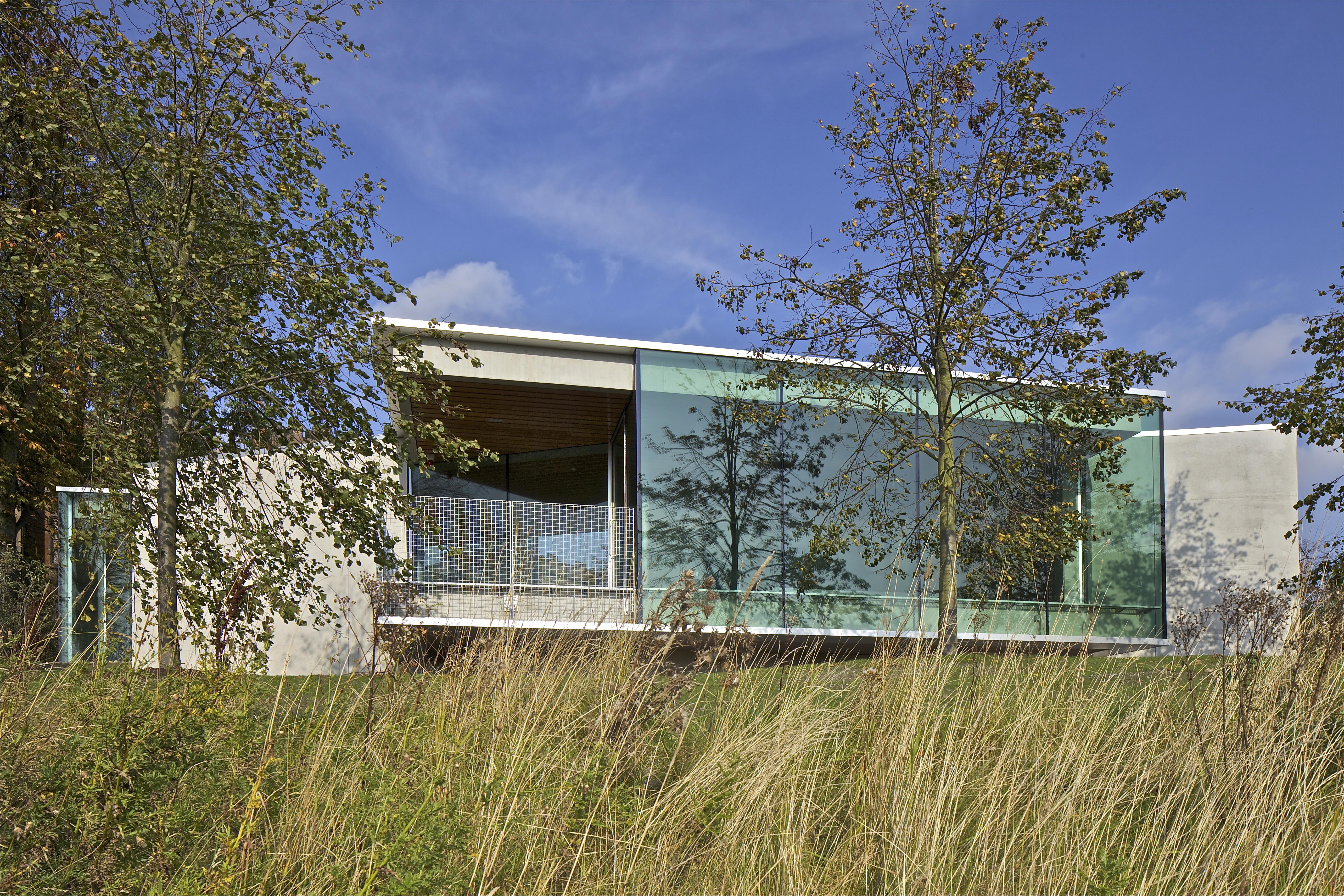 Little has changed over the years from Keswick's concept of a sanctuary where patients and their families can gather after treatment; receive counseling and practical assistance from dedicated staff; and share their experiences. All the centers have a welcoming entrance, a kitchen with a communal table, large and small sitting areas, and a place to lie down. As Murphy once described his conversion, "The idea was to slip a building inside a building, with lots of little niches and intimate spaces." The Edinburgh facility has been twice extended, but even the largest center is a human-scaled alternative to the big hospital it serves. "A building can work for you, helping the staff deliver support," Lee says. "When I talk to patients over a cup of tea, they perceive me as a different person than when I was in a nurse's uniform in a consulting room. In the hospital, I was an authority figure; in Maggie's, I'm an ally." Under the rules of Britain's National Health Service, doctors are allowed no more than 10 minutes for a first consultation, and they regard the centers as places where the conversation can continue in an informal atmosphere."
Architecture is an act of love between architect and client that gives birth to a building," Jencks says, and he selected the first 12 practitioners from those architects he most admired. Their bold solutions raised the visibility of Maggie's and helped in the fundraising. Gehry made his U.K. debut with the first ground-up center in Dundee, which opened in 2003. As he recalls, "I adored Maggie—she was so full of life and I had her in mind all through the design process." He created a little jewel, "one of the best things I've done." The wavy roof was inspired by the pleated collar in a Johannes Vermeer painting they had seen together, and the white walls and tower are a nod to traditional Scottish houses. In 2001, when Zaha Hadid received the commission for a center in Fife, she was at the beginning of her career and favored sharply angled geometries. As her former teacher, Jencks was able to temper her passion without compromising her vision. A simple timber frame is clad in black bitumen sheeting that sparkles in the cool northern light, and it contrasts with a curvy white interior pierced by triangular openings. A wall of glass and a terrace open onto a former coal mine, which is now overgrown and full of wildlife.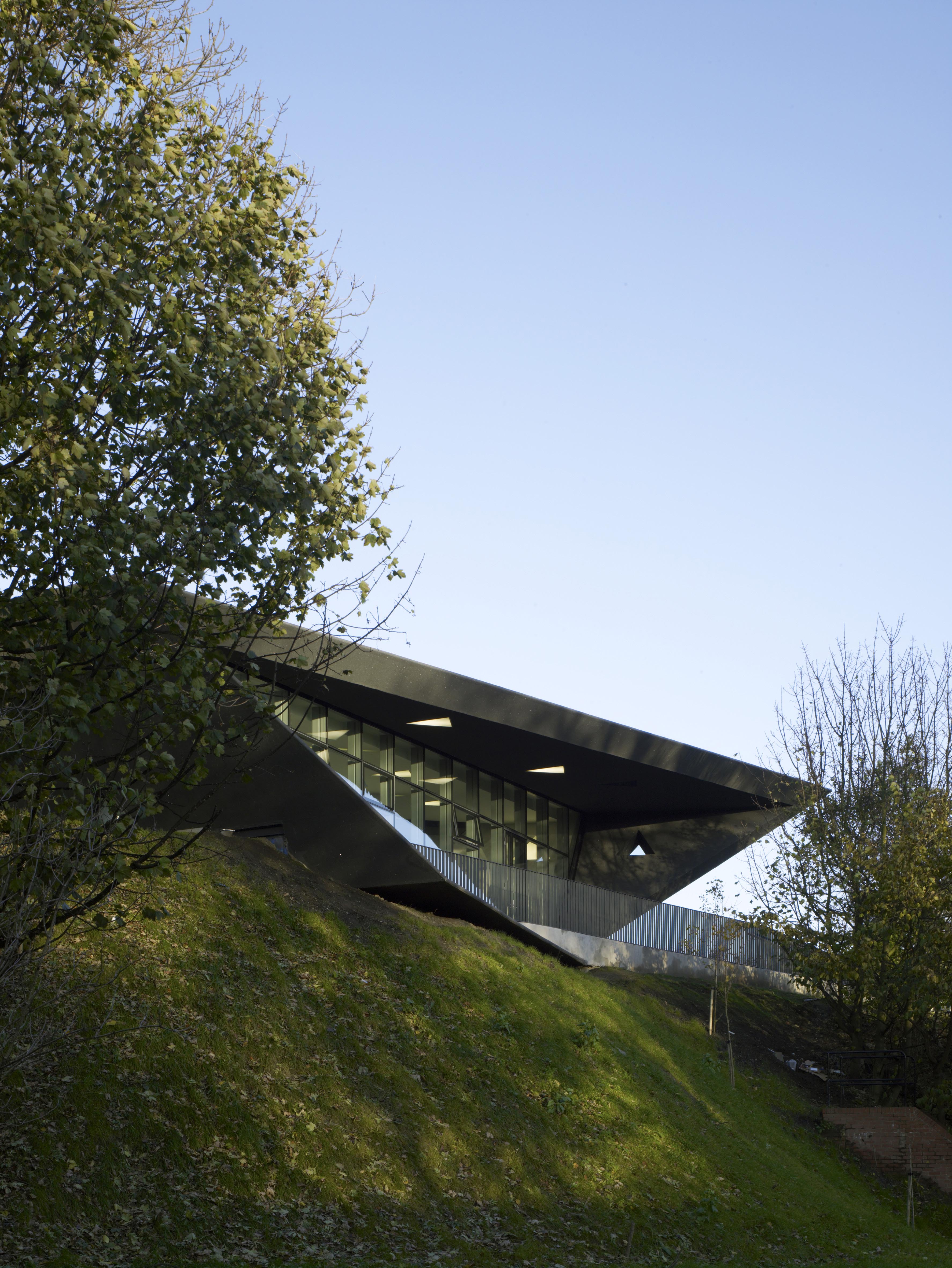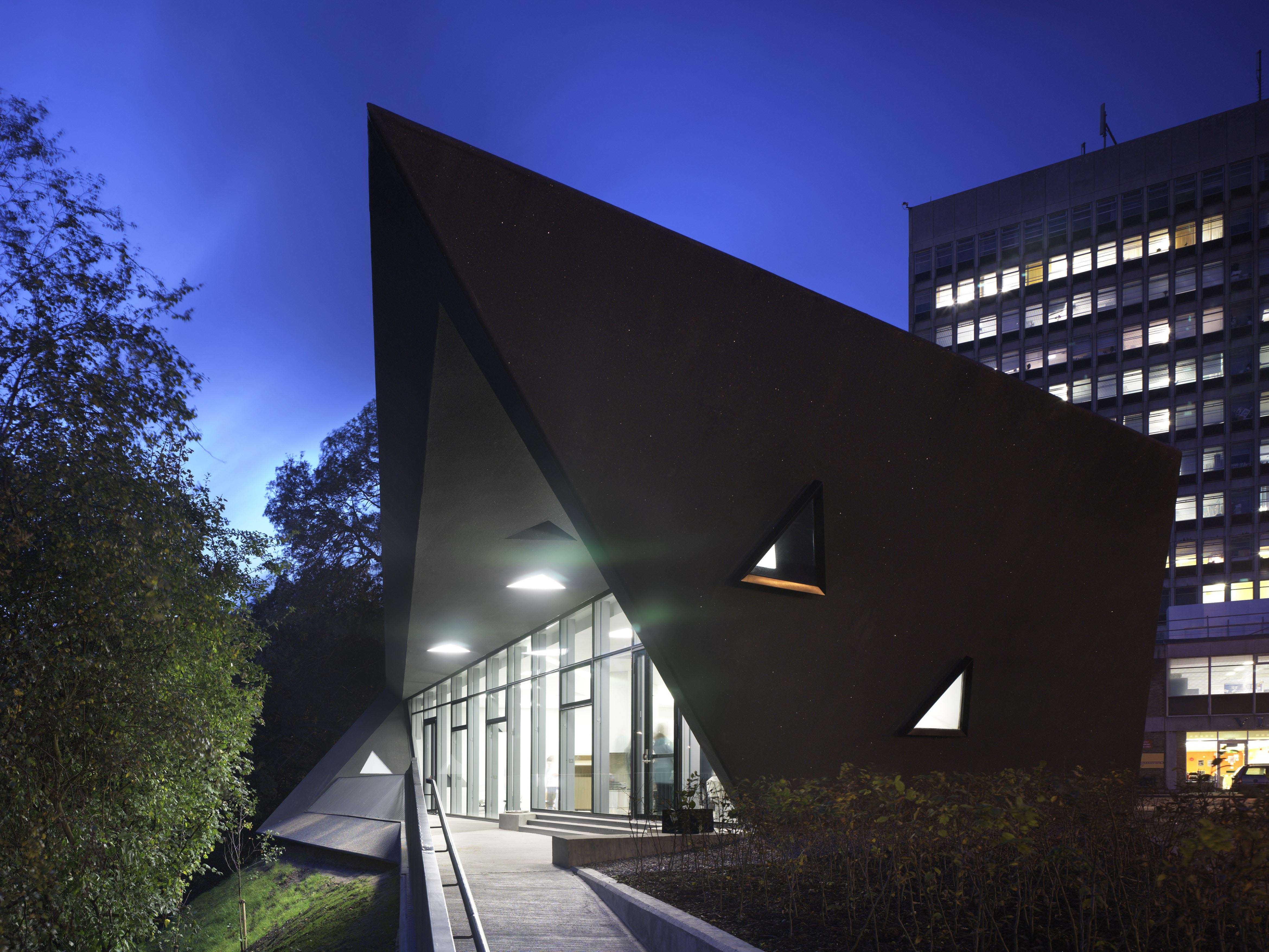 Keswick was a landscape designer who authored a definitive study of Chinese gardens, and Jencks has channeled his love of esoteric theory into a succession of curvilinear Edens. Their daughter, Lily, has made it every Maggie's. For the Nottingham center, which is close to Sherwood Forest, Piers Gough created a raised structure of interlocking green ovals, foregoing the exuberance of his earlier work. In Oldham, Alex de Rijke of the design firm dRMM surrounded a tree with glass, making it the inner heart of his woodsy center. Snøhetta were given the job in Aberdeen, in part for its proximity to their Oslo office, and they designed a white shell, cut away to frame an entry and enclose plantings. They describe it as a pebble on a sculptured lawn.
Neil Gillespie, a partner in the Edinburgh firm of Reiach and Hall, was inspired by the Glasgow facility, where Koolhas made a courtyard garden the principal focus of his design. Gillespie was commissioned to design a center in Airdrie, a small town in the district of North Lanarkshire, between the two Scottish cities. "Our first idea was to create a terraced series of garden spaces and almost deny the building itself," he recalls. "Charles thought we should be more demonstrative. Maggie's has to be visible to raise money." The final design is partially enclosed by a pierced wall of Danish bricks with glass sliders opening onto the forecourt and a walled garden. Two courtyards have a light catcher: a cube of mirrored stainless steel, tinted gold, which creates a warm glow on the dullest days and encourages users to sit outside. The interior is full of natural light and one can look straight through from front to back, but there are places to hide away. Scottish men are traditionally stoic and reluctant to seek help, but even they have become active participants in Maggie's.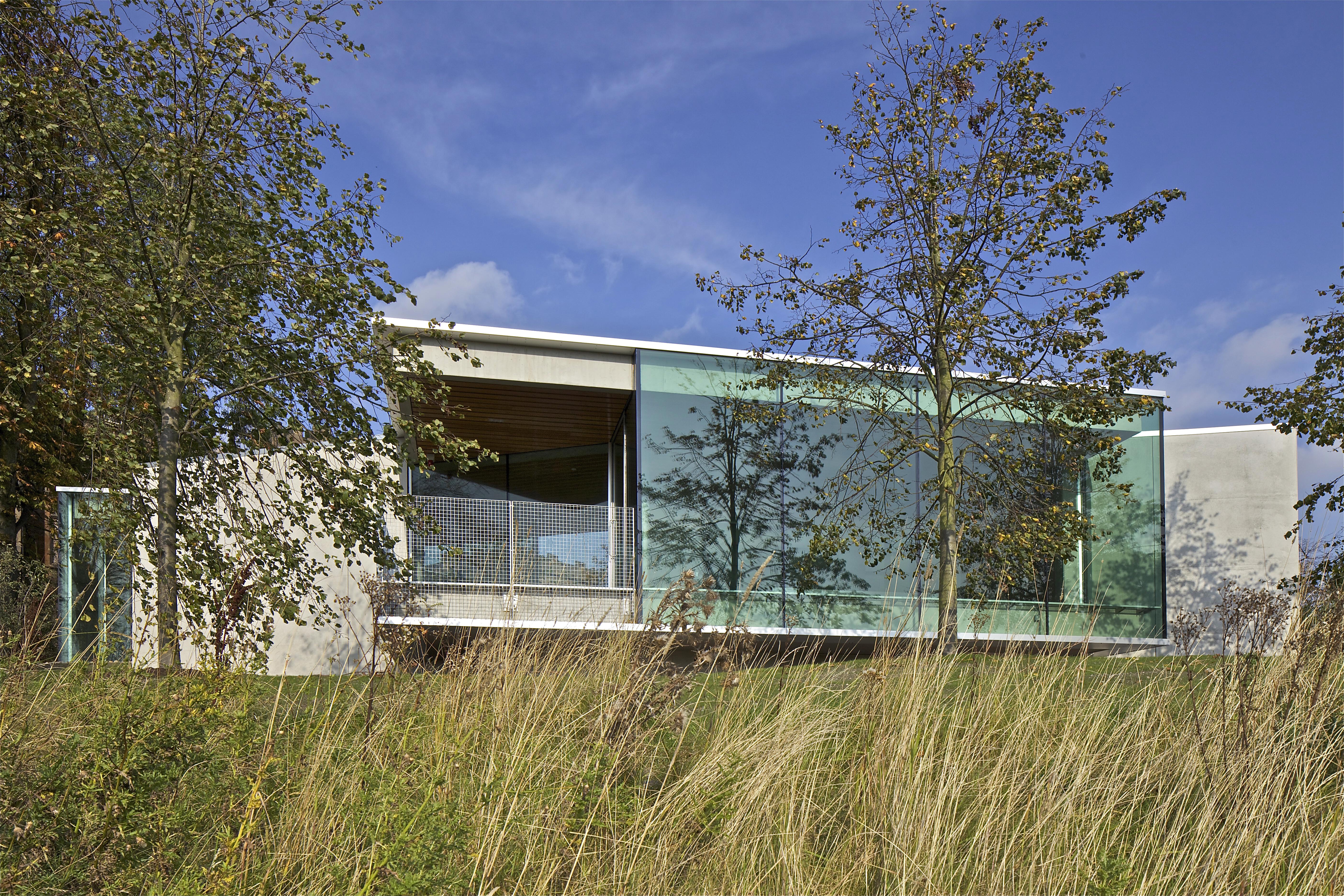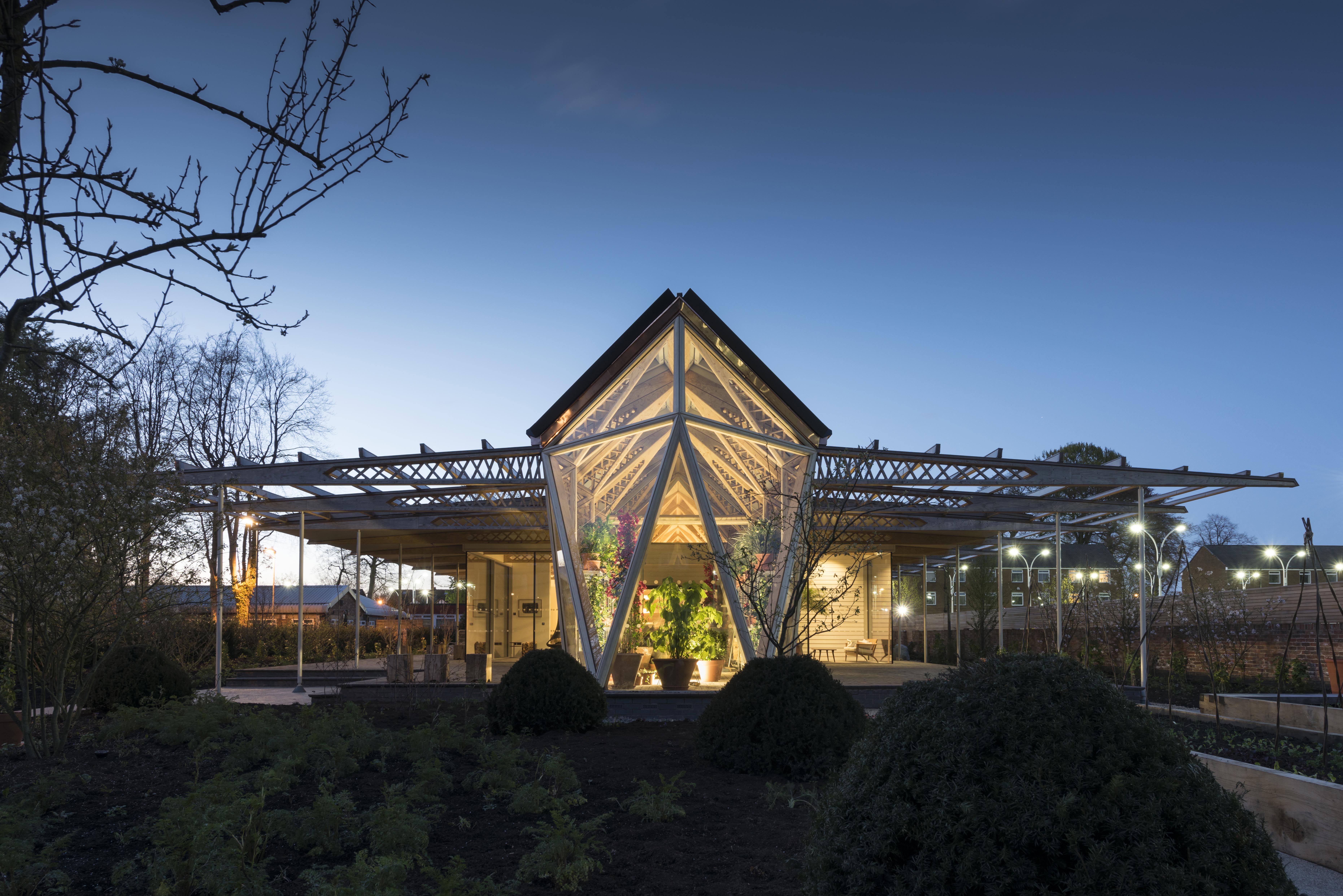 Manchester has the second largest cancer hospital in Britain, and Norman Foster was born there, so he was the natural choice to design its Maggie's. "Inspiration came from American wood-frame houses and my vision of where I would want to be if I was diagnosed with cancer," says the architect, who had earlier had that experience. "I believe in the power of architecture to lift the spirits and help in the process of therapy." Lord Foster's center is a gracefully soaring timber structure with expansive glazing and a greenhouse opening onto a garden. The interior is warm and tactile, furnished in part with pieces the architect designed.
In contrast to these green sites, Steven Holl was invited to build his center in the courtyard of St. Bartholomew's—a hospital at the center of London that has been operating continuously since its founding in 1123. The challenge was to replace an unsightly addition to the landmark block of James Gibbs, architect of St. Martin-in-the-Fields. Holl designed an elegant, three-story cocoon of translucent glass with a green roof. The corners were rounded to separate them from Gibbs' masonry, and the pattern of colored squares within the glass skin was inspired by medieval musical scores composed by monks for the neighboring church of St. Bartholomew the Great. Nothing could have been more respectful of the old, but Holl and Lee had to fight for three years to win approval from the authorities, while countering a vicious campaign of denigration. Now that it's complete, the center has won acclaim: as a colorful beacon at night, and for the luminous interior, set off by gentle steps and pierced bamboo screens.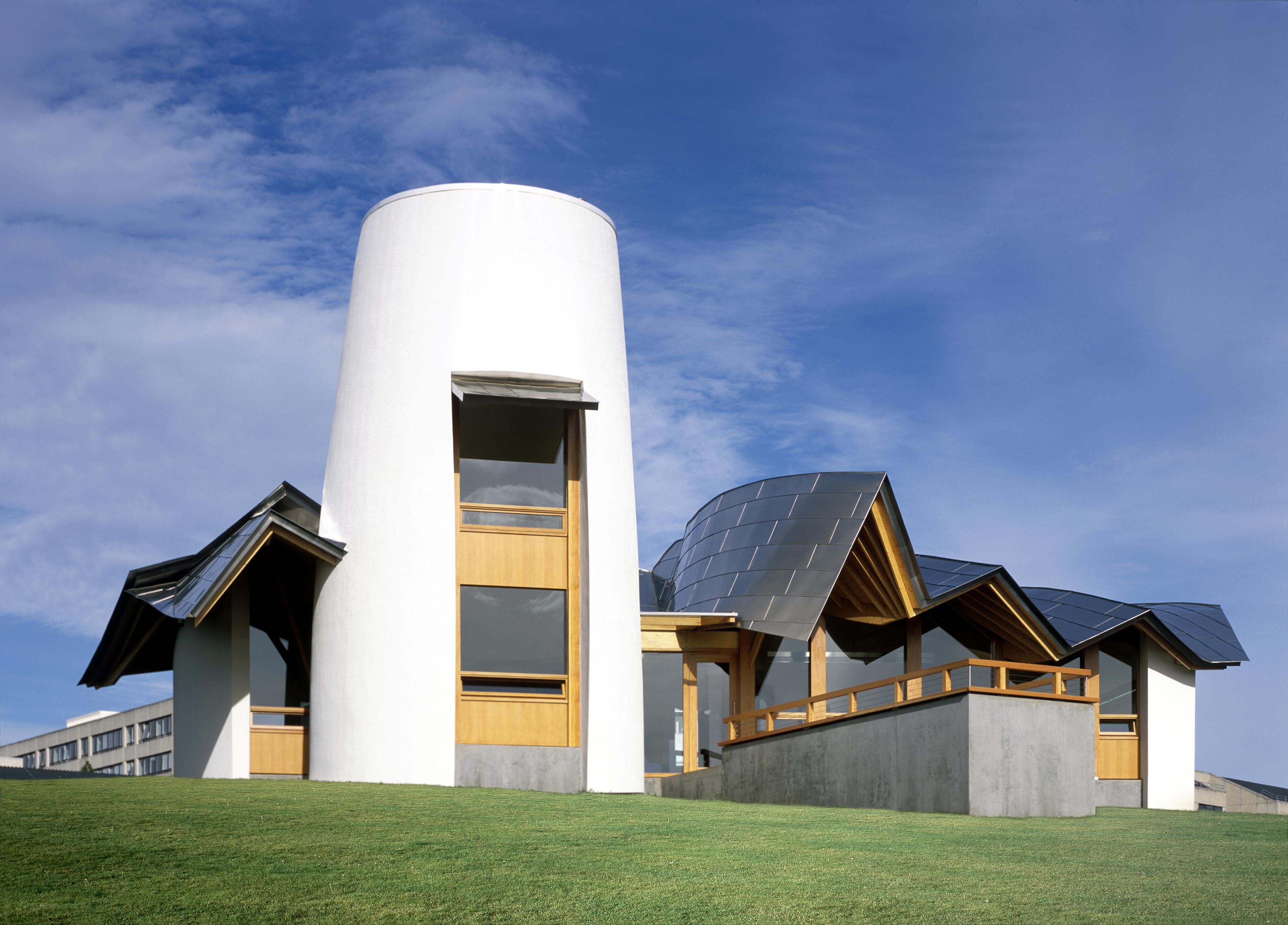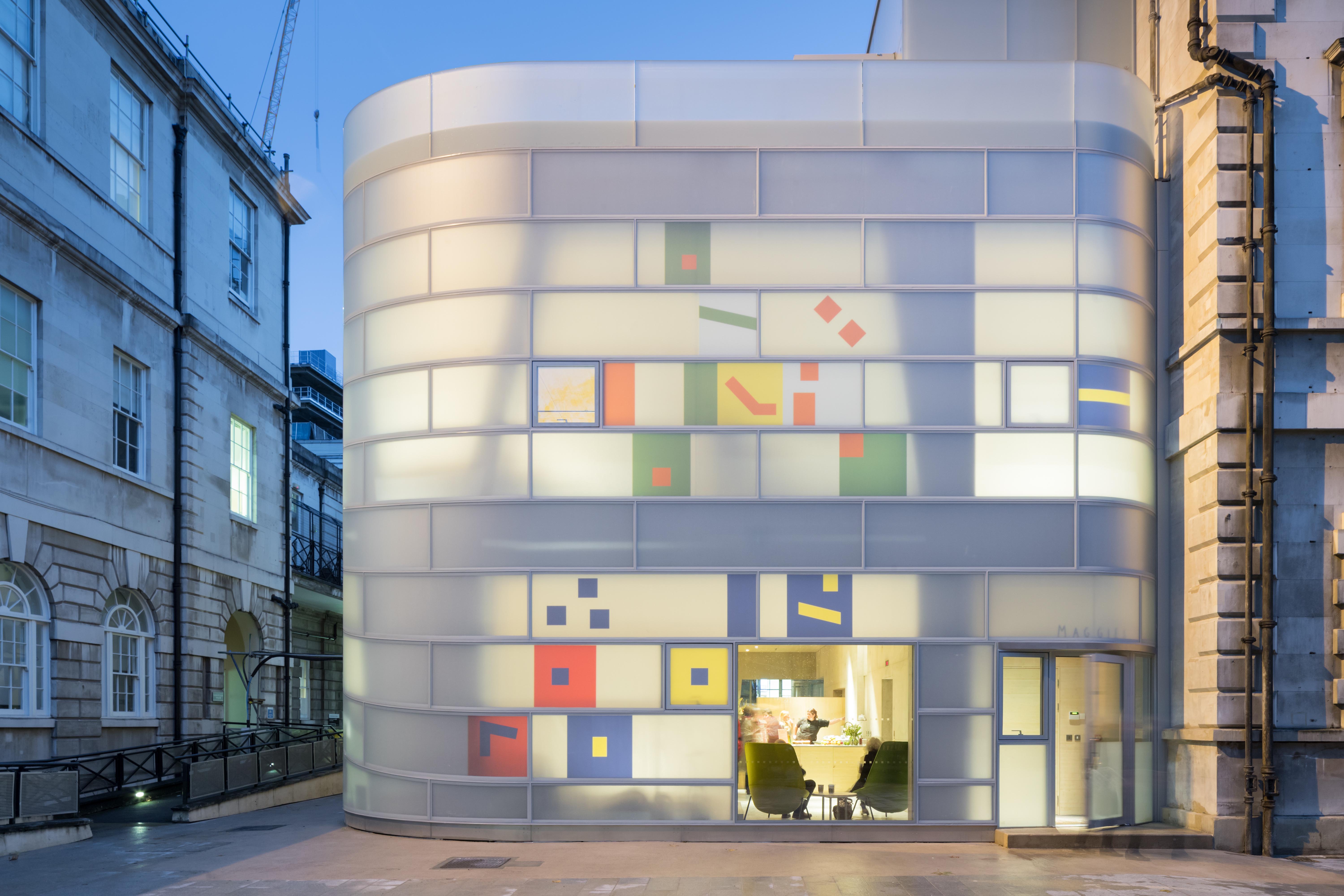 As Lee observes, "people don't like change," and Maggie's is a triumph of enlightened leadership in a deeply conservative country. "When I leave the scene, I want there to be a champion of the profession who understands the importance of architecture as an art," Jencks says, and one hopes his wish is fulfilled. Maggie's has acquired a momentum and a reputation that should carry it forward. But, just as cancer patients need constant support, so does this charity rely upon determined individuals and generous donors to continue its work and complete a center for each of the 60 cancer hospitals in the U.K. The great mystery is why no such institution exists in the United States, which spends twice as much per capita on health care as most other countries. I asked Lee and she replied: "No one from the U.S. has asked us."