Remembering Karl Lagerfeld's Jet-Setting Chanel Spectaculars
The man basically invented the "destination show."
Courtesy of Getty Images
In terms of sheer production, few threw a runway show like Karl Lagerfeld—and fewer still with such a wandering, worldly imagination. In what is now a somewhat standard practice for large, monied brands, Lagerfeld took Chanel's pre-season collections—which he called Métiers d'Art—on the road over a decade ago, crossing the globe from Seoul to Dubai to Salzburg to, most recently, New York City. These events were hallmark, primetime fashion calendar stopovers, generating buzz and news far beyond industry circles.
It'd be untrue to say that these traveling catwalks didn't sometimes run up against cultural and sociopolitical friction; when Lagerfeld, almost impossibly, decided to bring Chanel to Havana, Cuba for Resort 2017, for instance, questions were obviously raised about strutting out expensive goods in a place where a vast majority of people could not afford the price-tag. The designer would also sometimes overdo a motif to the point where it felt like appropriation (see those feather headdresses from the Pre-Fall 2014 Dallas show).
But whatever controversy Lagerfeld courted, the ultimate message he imparted was the utter and complete fantasia of what fashion could do when freed of its established circuit, when unveiled to a public increasingly populated with smartphones and social networks. He did not believe that Chanel clothing was for everyone—in fact, he made no secret about it—but he did hold true that the brand served a significant purpose in greater culture. By bringing Chanel worldwide, he, arguably, became fashion's greatest phenomenon.
Below, a few of those moments:
Miami Beach, Florida: Resort 2009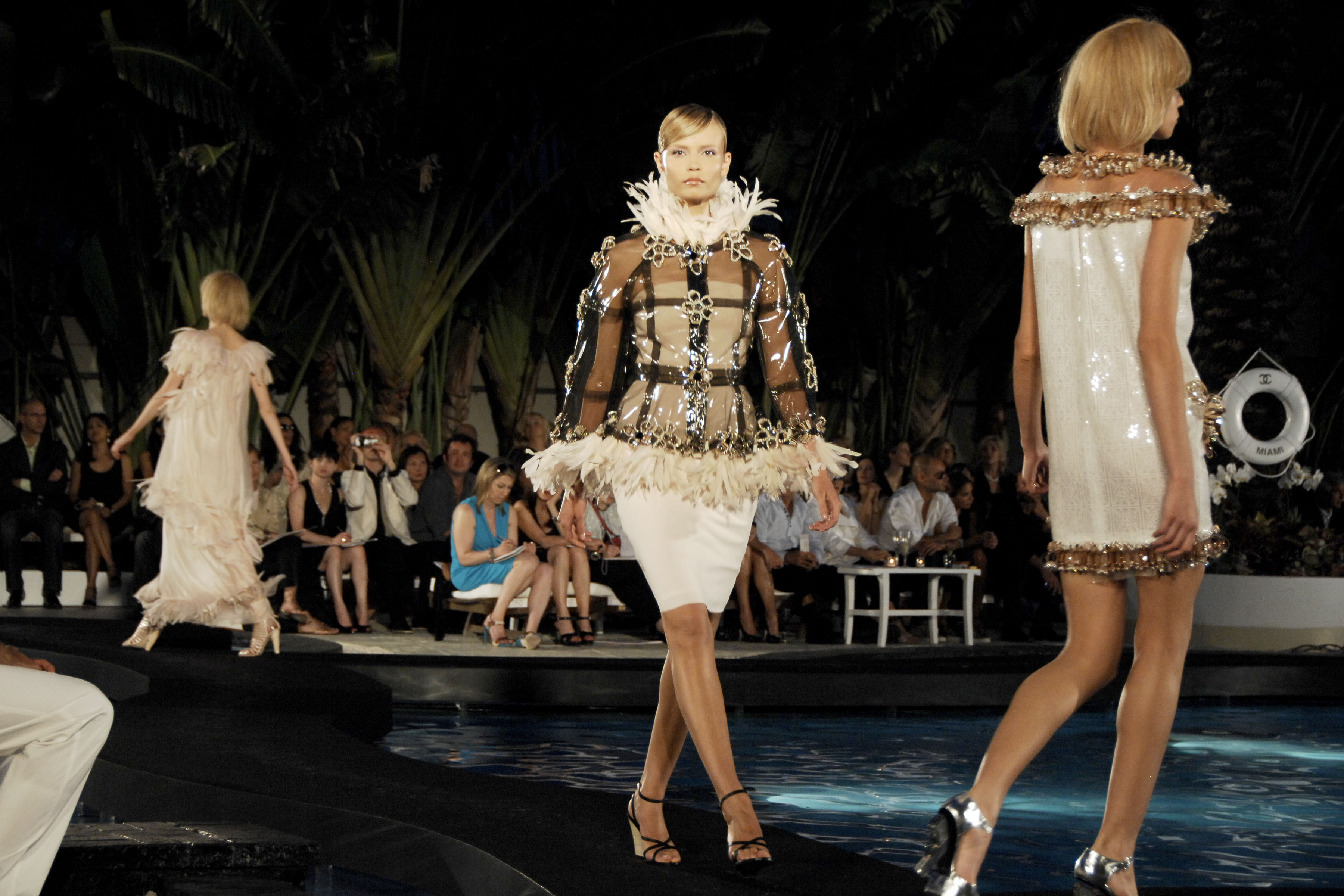 Dripping with leafy, luxurious vacation-wear at its very best, Chanel's Miami Beach show took place around the (now closed for renovations) Raleigh Hotel, a bastion of Art Deco chic. Complete with the hotel's mirrored-shape pool, synchronized swimmers, and lifeguard paraphernalia with Double-C's galore, we really wish Instagram had existed back then.
Venice, Italy: Resort 2010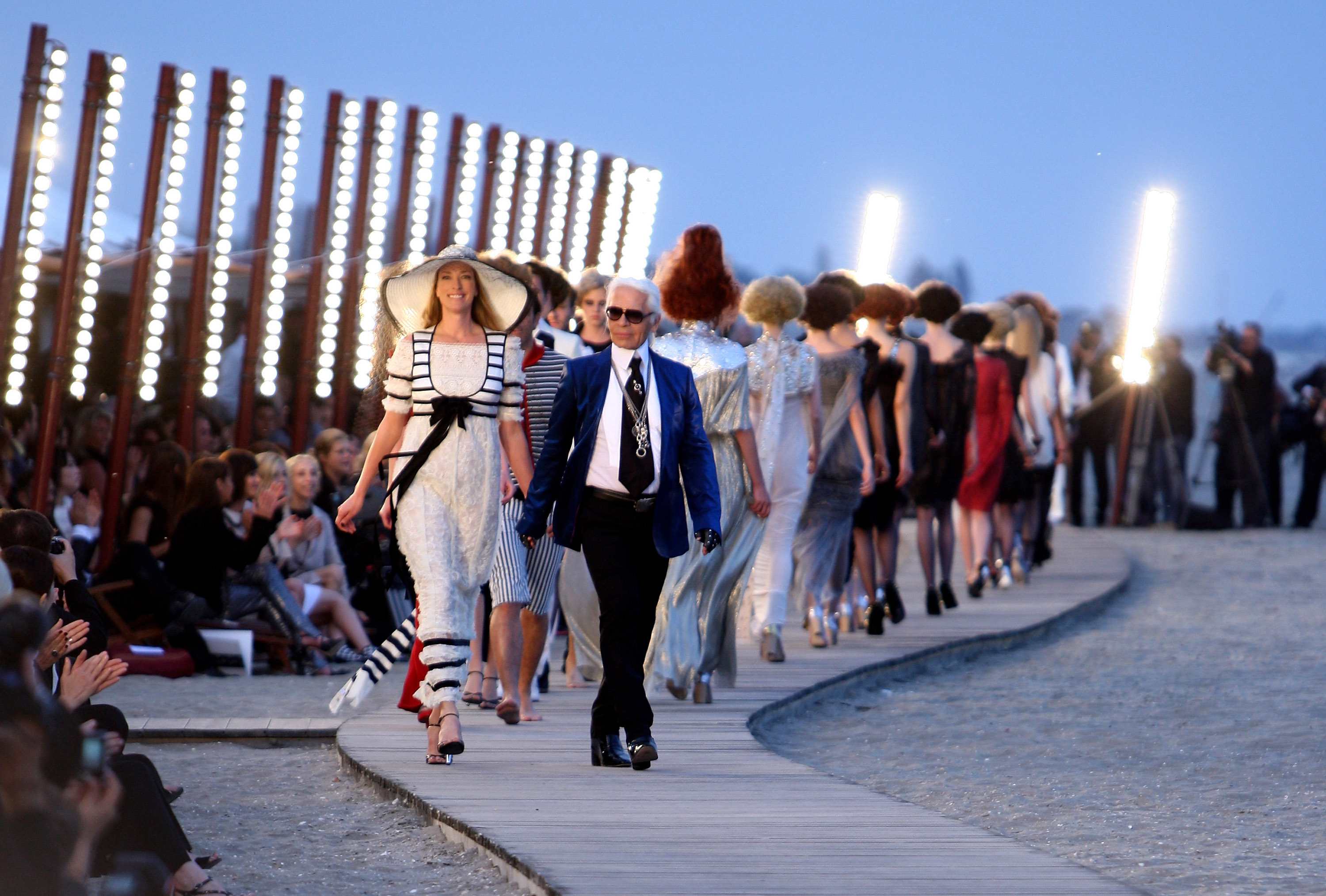 Unfurled on Venice's Lido at twilight, along a boardwalk aglow with industrial strip lighting, this show was fantastic—pop drama, great clothes, and a some major model moments (YouTube it, and check out Snejana Onopka's walk).
Edinburgh, Scotland: Pre-Fall 2013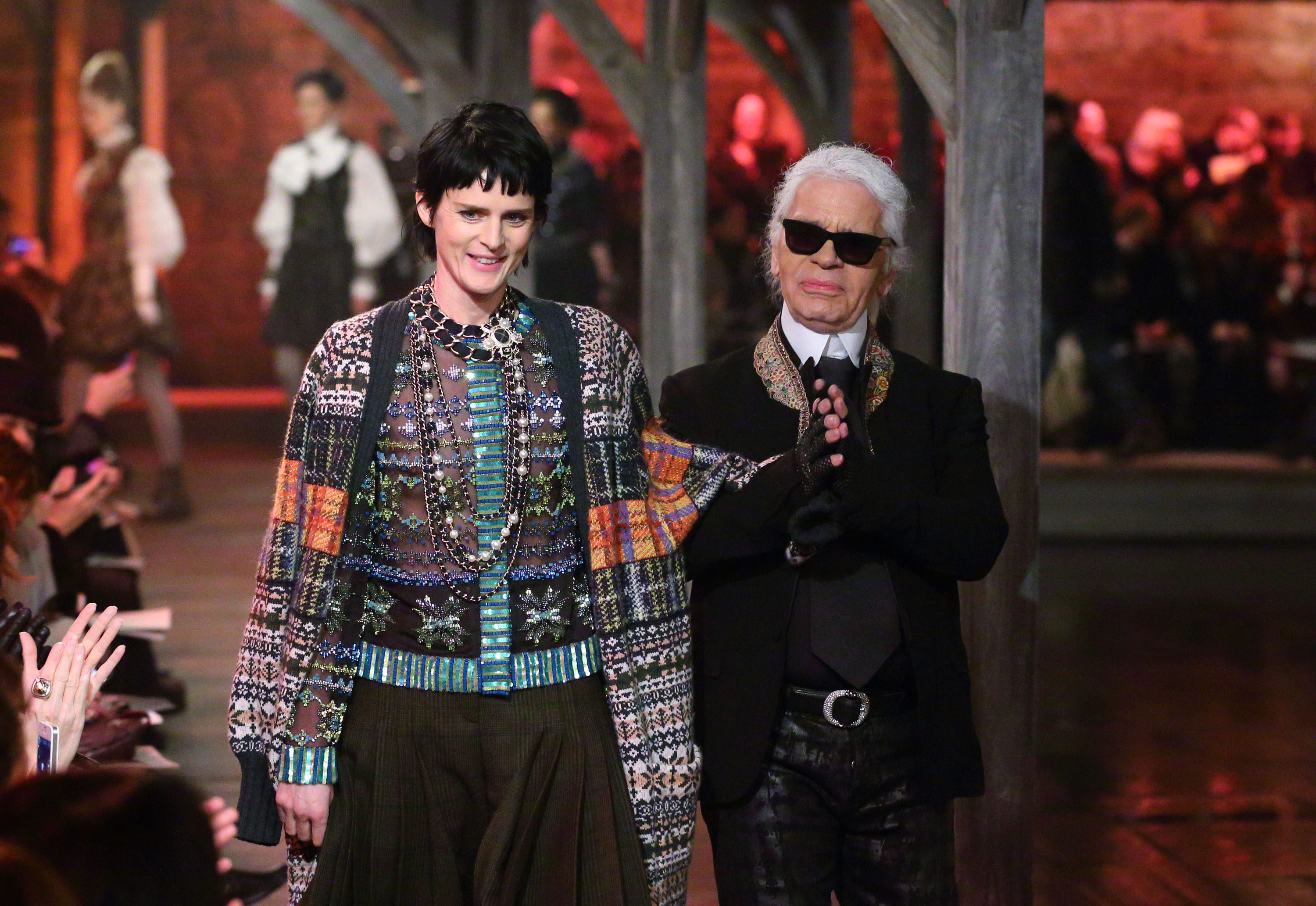 Lagerfeld ensconced Chanel at Linlithgow Palace, located near Edinburgh, for this outing. The show had loads of cozy plaids, tweeds, knits, and cashmeres… the kind of plushness you'd want sitting next to a bonfire (if you were to go to a bonfire wearing tens of thousands of dollars worth of clothes... some do). Plus, Lagerfeld walked out at show's end with the Scottish-born model Stella Tennant. It was a moment.
Dallas, Texas: Pre-Fall 2014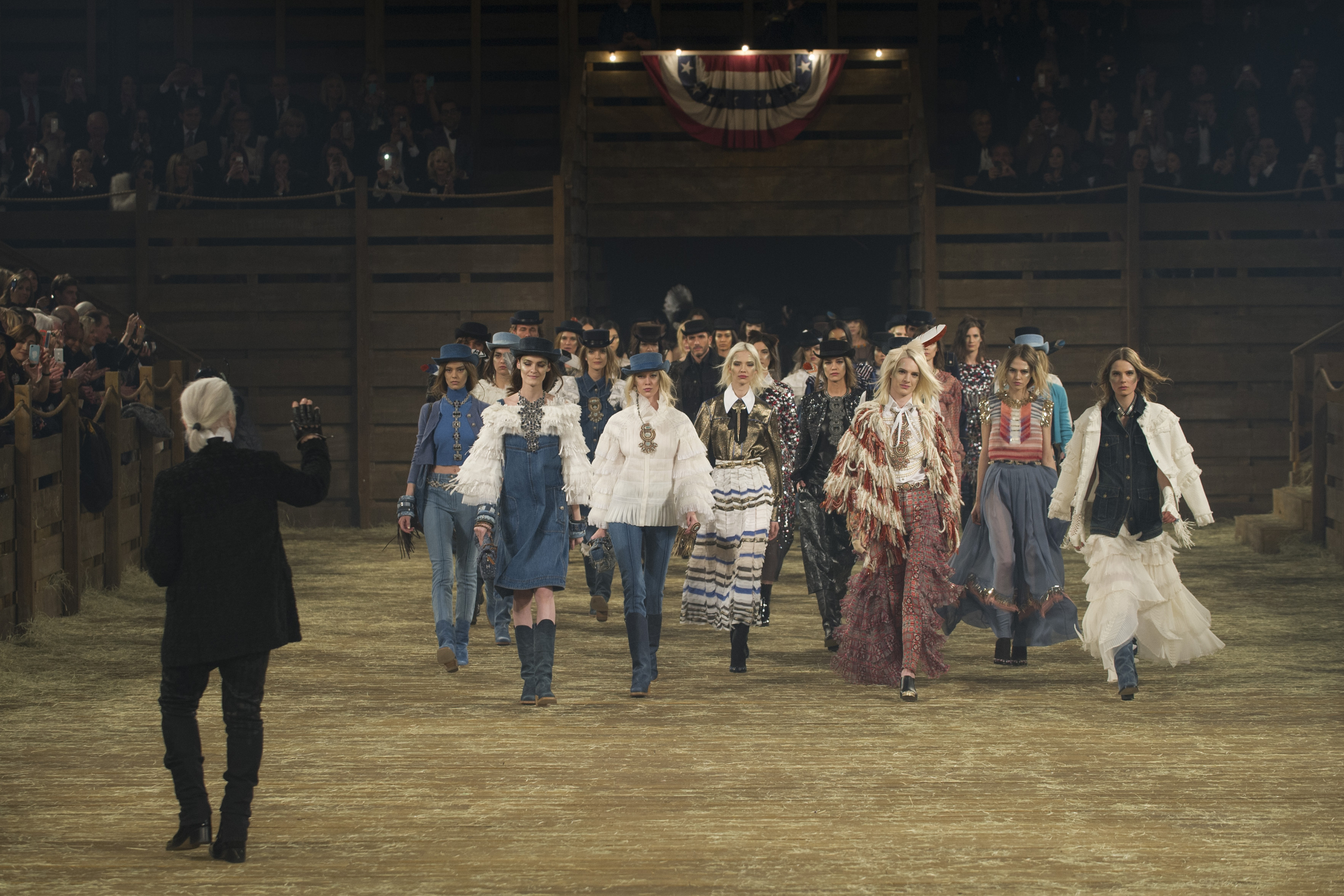 To see Lagerfeld go all-in on Americana as a theme was… well, let's just say, the man adhered to the "Everything Is Bigger In Texas" adage. From a remade drive-in movie theater outside to the show's rodeo setting, it went to prove: Lagerfeld really was a lone star.
Havana, Cuba: Resort 2017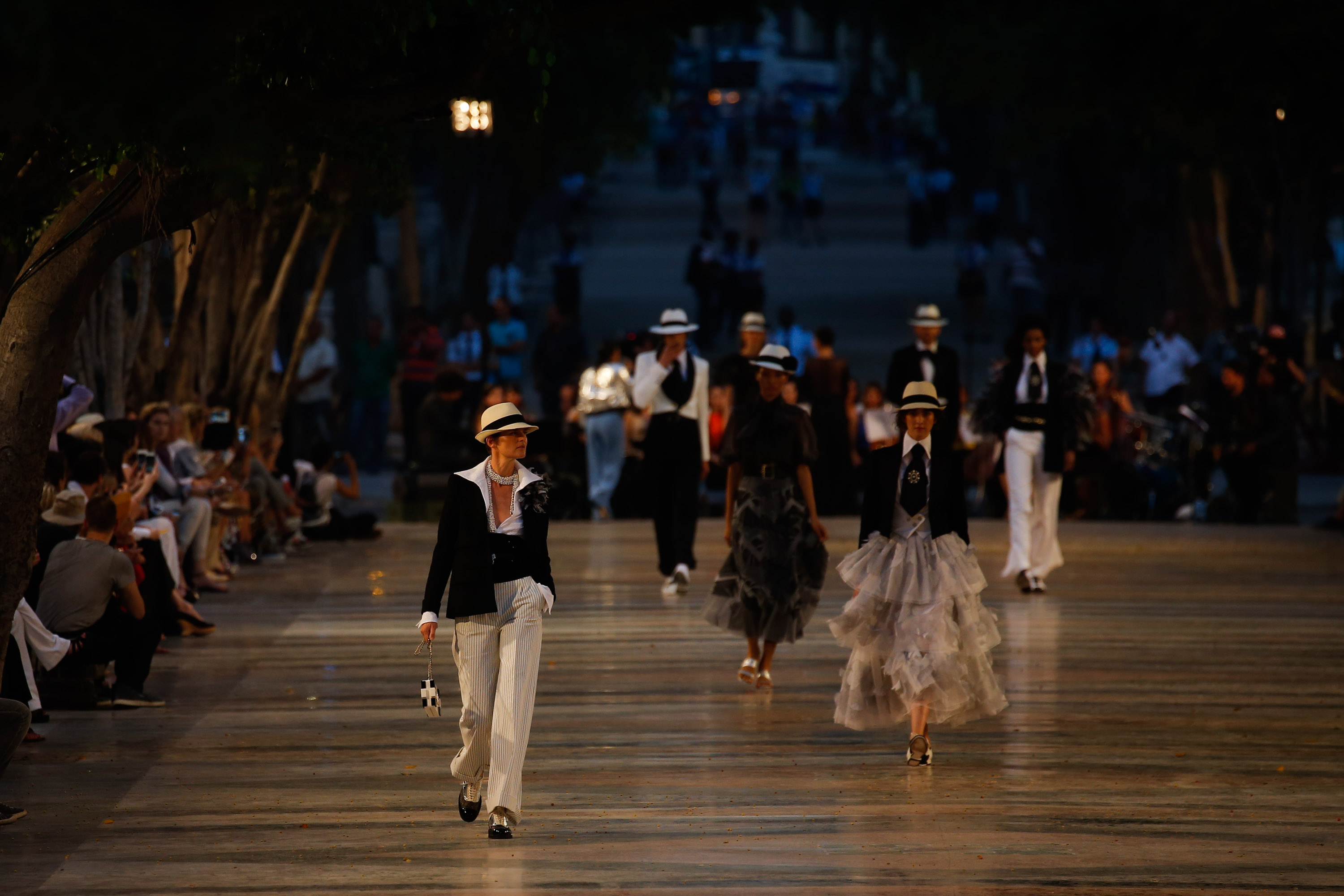 Another twilight show, Chanel's resort collection walked languidly along Paseo del Prado, the historic dividing promenade between Habana Vieja (Old Havana) and Centro (Central Havana). Despite sensitivities, this runway did occur at an historic moment: at the same time, the first U.S. cruise ship arrived in Havana after almost 40 years. President Obama had been making progress in U.S.-Cuban relations (much of which, unfortunately, President Trump has walked back).
Lagerfeld will be missed, worldwide.