A frame from "Together, a Short Film," featuring the work of KAWS and Shepard Fairey. Image courtesy of YoungArts
Draw Me A Bird
In "Together, a Short Film," the National YoungArts Foundation (YoungArts) gathers animated support.
A frame from "Together, a Short Film," featuring the work of KAWS and Shepard Fairey. Image courtesy of YoungArts
There is a Maya Angelou saying, "A bird does not sing because it has an answer, it sings because it has a song." YoungArts recently launched Together, a short film, scripted by Brandon Mugar and Reuben Hower of CALLEN and animated by Igor + Valentine of PSYOP, to support artists across the country. The animated film brings together the work of artists including Shepard Fairey, Sheree Hovsepian, Zoë Buckman and José Parlá, who have all been involved with YoungArts in a range of capacities as grantees, alumni, mentors, or supporters. The film's frames featuring their unique artworks, are available for purchase to support the organization.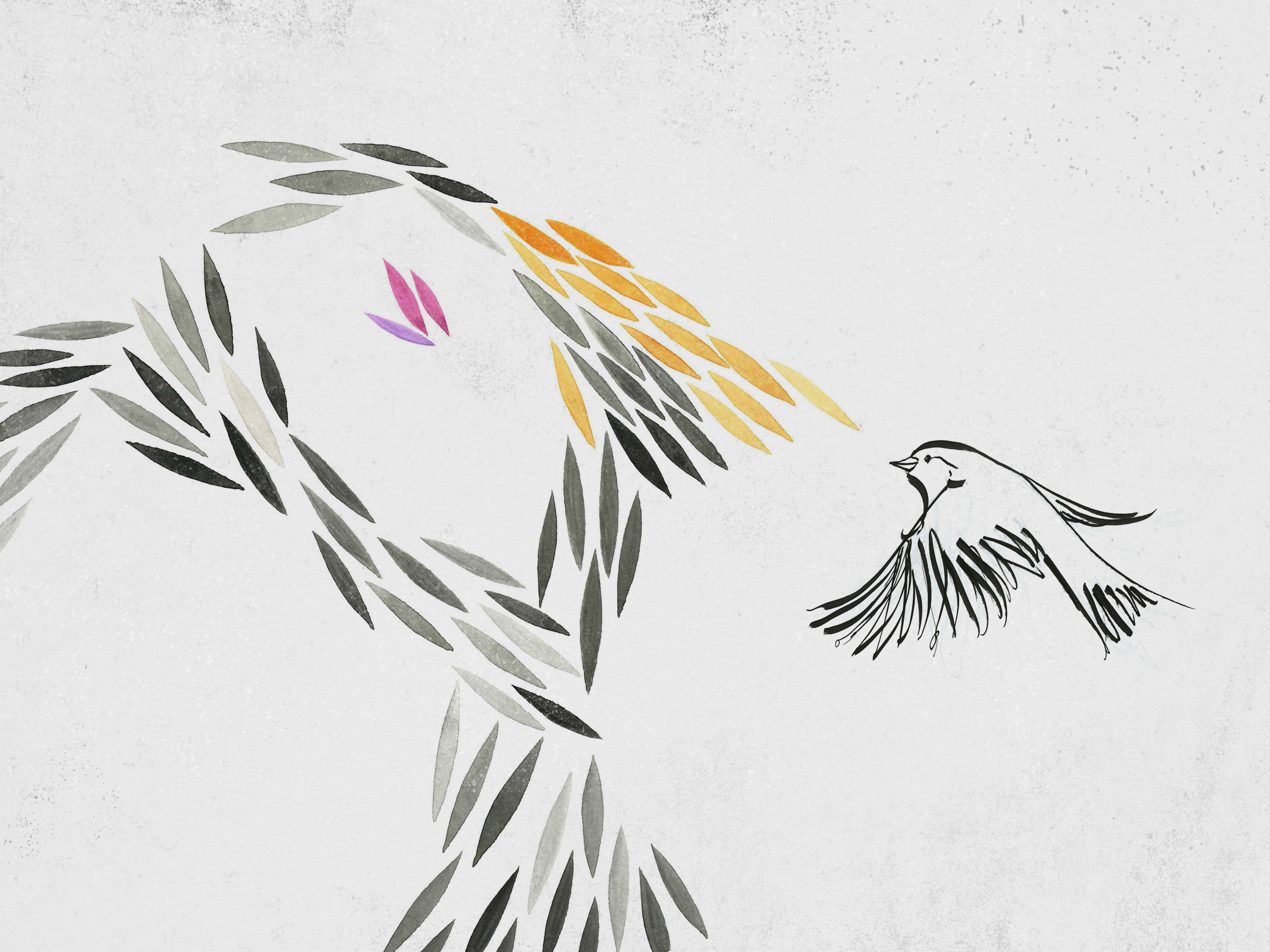 The animated short film underscores a message of interdependence and features original representations of birds created by the range of artists. Sarah Arison, Campaign Chair and Chair of the YoungArts Board of Trustees, reflected on the selection of the species, "We loved the image of the bird because there is so much diversity to the species, much like the human race. In creating a film that brings together many different interpretations of birds, and showing how harmoniously they can interact." She added, "I think the film signifies an ecosystem that is made beautiful by many unique individuals." Each artist's bird is brought to life by the animators as a character in the film, illustrating a moving story about individuality and community that centers around hope. This is the atmosphere of YoungArts: community, collaboration and artistry.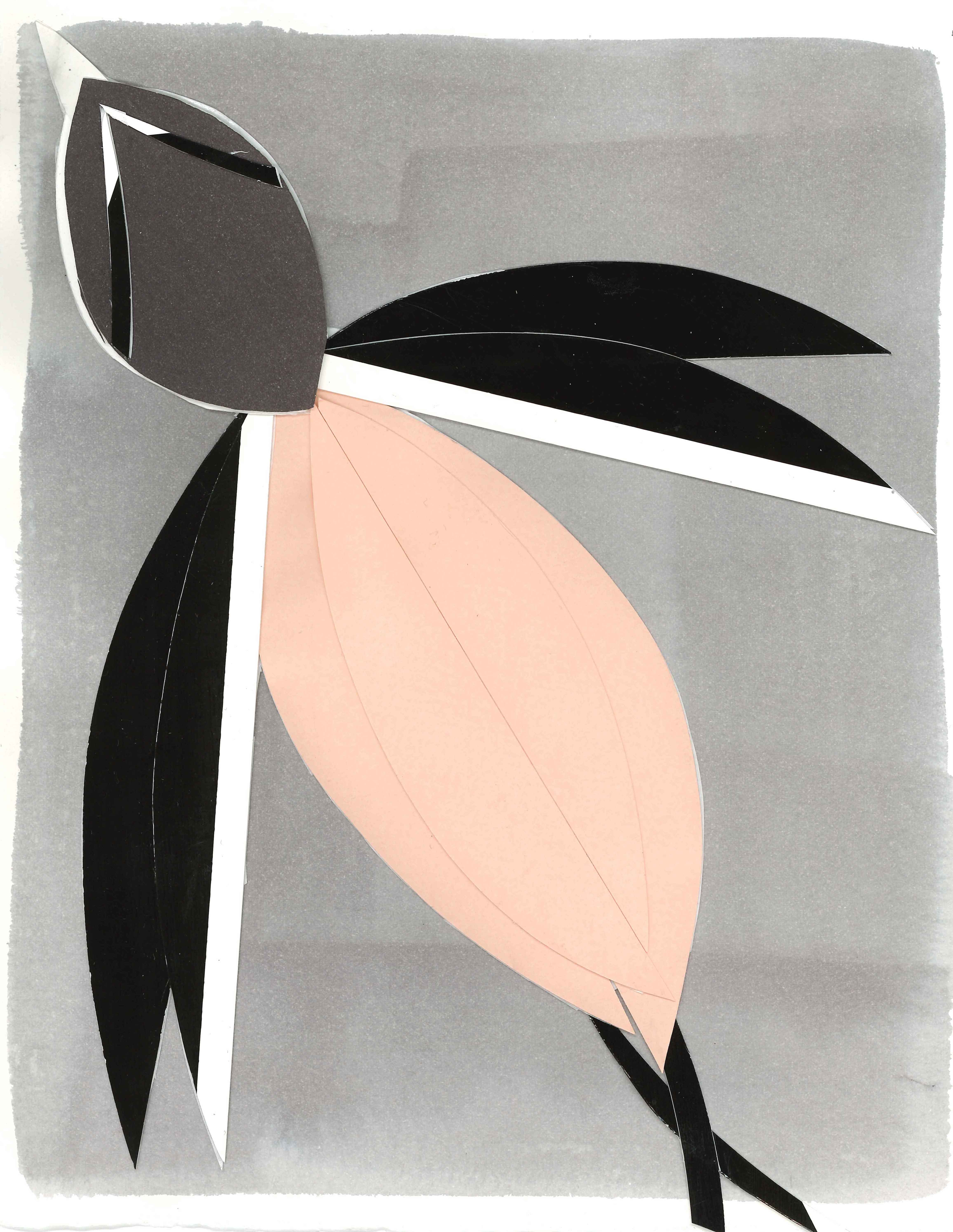 Artists and creatives have been hit hard by the impacts of COVID-19, causing the non-profit to pivot in both near term and long-term planning. YoungArts was creative in locating new ways to support programming and doubled down on their commitment to artists. Contributing artist Sheree Hovsepian noted how this influenced her studio work while focusing on the project. "Toward the beginning of the quarantine, YoungArts reached out to artists for a drawing of a bird, frontal and in flight. For me, it is more natural to approach this through paper and a blade and to start cutting. I used materials that I had at hand: paper and some photographs and I collaged together an abstract bird. In the start of the quarantine, I was displaced and didn't have the usual things that I work with and this gave me a job to do. I got acquainted with my new working space. For me, it was therapeutic."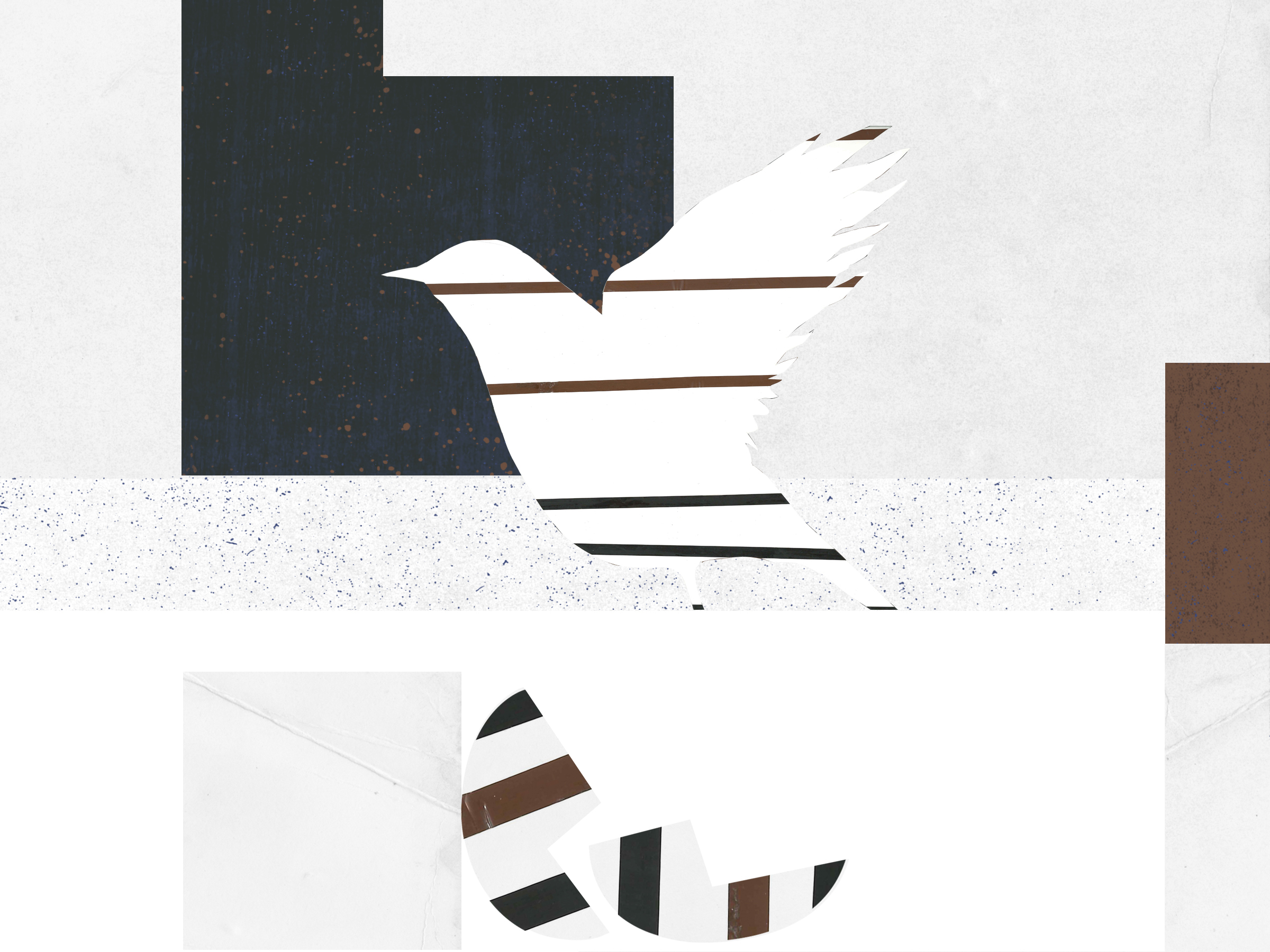 As an organization, YoungArts works with artists across the visual, literary, and performing arts, supporting them through creative and professional opportunities, financial support, and experiences working with renowned mentors. Contributing artist Zoë Buckman reflected, "This ethos is very dear to my heart. I was educated in the post-Thatcher London state school system where creativity was rarely fostered or nurtured, so the idea of providing young artists with excellent mentorship and career-long guidance is such an important and essential one." As each participating artist donated a film still, their presences then became the inclusive personalities of the film. The storyline shows individual birds embrace their collective power for positive change. Buckman said that while creating the image in the studio, the bird "came quite organically for me. It is not fully formed, the threads are loose, and so it is in a place of transition where nothing is certain— I feel that's really our constant state of being in life, but one that for many people was amplified by the uncertainty of the pandemic."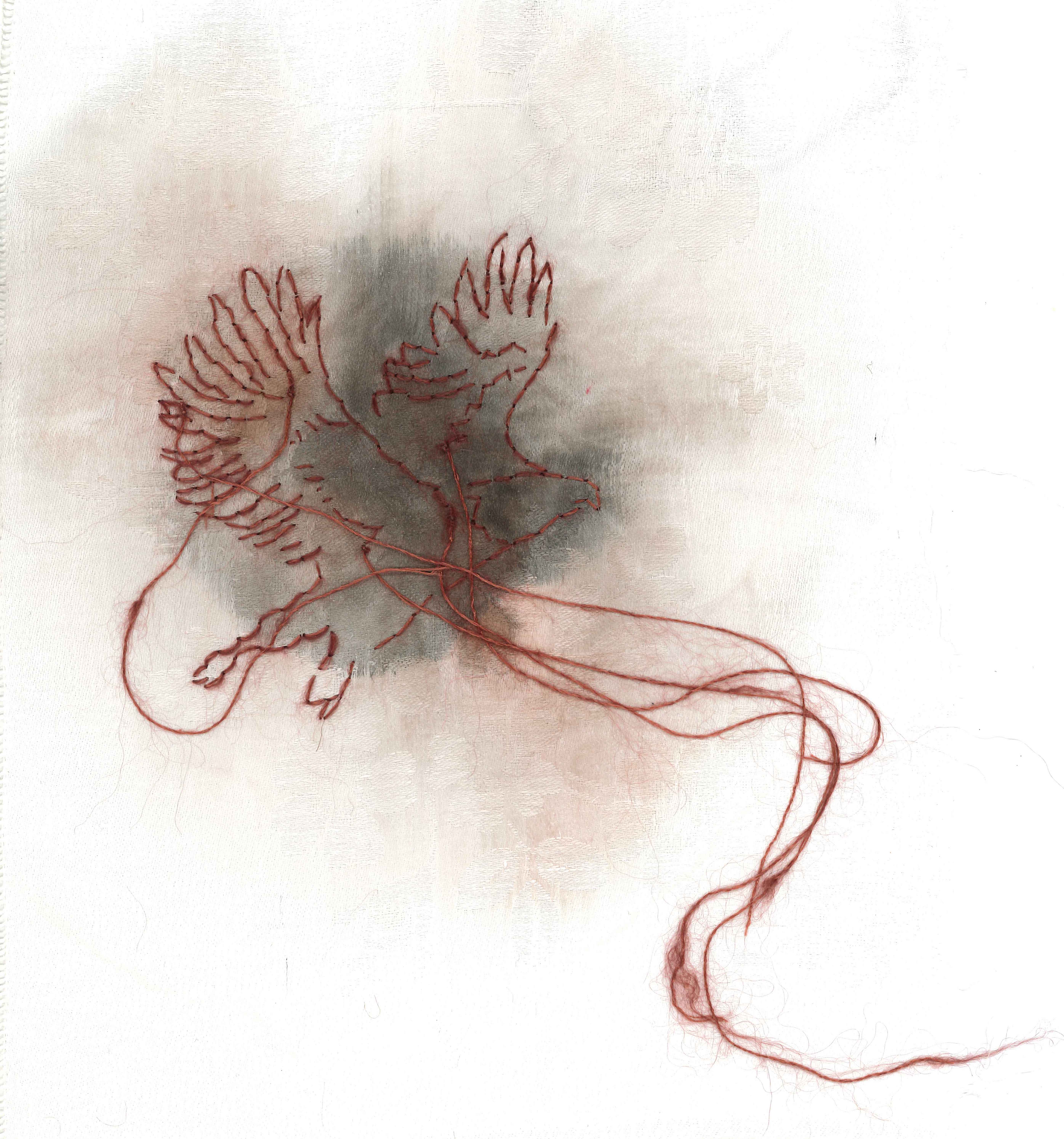 Each digital frame is being sold for $175 to benefit YoungArts work with artists and the one-of-a-kind works are authenticated printed are sent to donors along with details regarding the artists featured. Led by Campaign Chairs Sarah Arison and Thomas Wilhelm, Jay Franke and David Herro, and Michi and Charles Jigarjian, the film supports the organization's vision to empower artists to pursue a life in the arts. The National YoungArts Foundation was established in 1981 by Lin and Ted Arison and provides young artists in the visual, literary and performing with creative and professional development opportunities and the chance to learn from notable artists and mentors such as Debbie Allen, Mikhail Baryshnikov, Frank Gehry, Wynton Marsalis, Salman Rushdie and Mickalene Thomas. As film participant and YoungArts mentor Shepard Fairey stated, "Through art, we have an opportunity to truly make an impact, and authentically connect and inspire people. As an artist, I want to reach people through as many different platforms as possible. I am always interested in projects that are finding innovative ways to reach audiences and support artists, especially the next generations."