Wayne White, FAKE, 2017. Courtesy of Joshua Liner Gallery
This TREMENDOUS Artist's SAD Paintings Mine The Donald's BEAUTIFUL Lexicon
The president's oh-so-special way with words seeps into Wayne White's new paintings.
Wayne White, FAKE, 2017. Courtesy of Joshua Liner Gallery
In the wake of Donald Trump's election, artists have grappled valiantly with the ramifications of his uniquely aberrant presidency. But none has been better positioned than LA artist Wayne White to echo the vulgarity and futility of our new collective reality. White won three Emmys for his work on the psychedelic set of Pee-wee's Playhouse and his art direction for The Smashing Pumpkins' "Tonight, Tonight" video earned him a MTV Music Video Award (he later described the 1996 awards ceremony as "the worst night of my life" after being ignored "like a leprous nerd"—an experience detailed in a 2012 documentary, Beauty Is Embarrassing).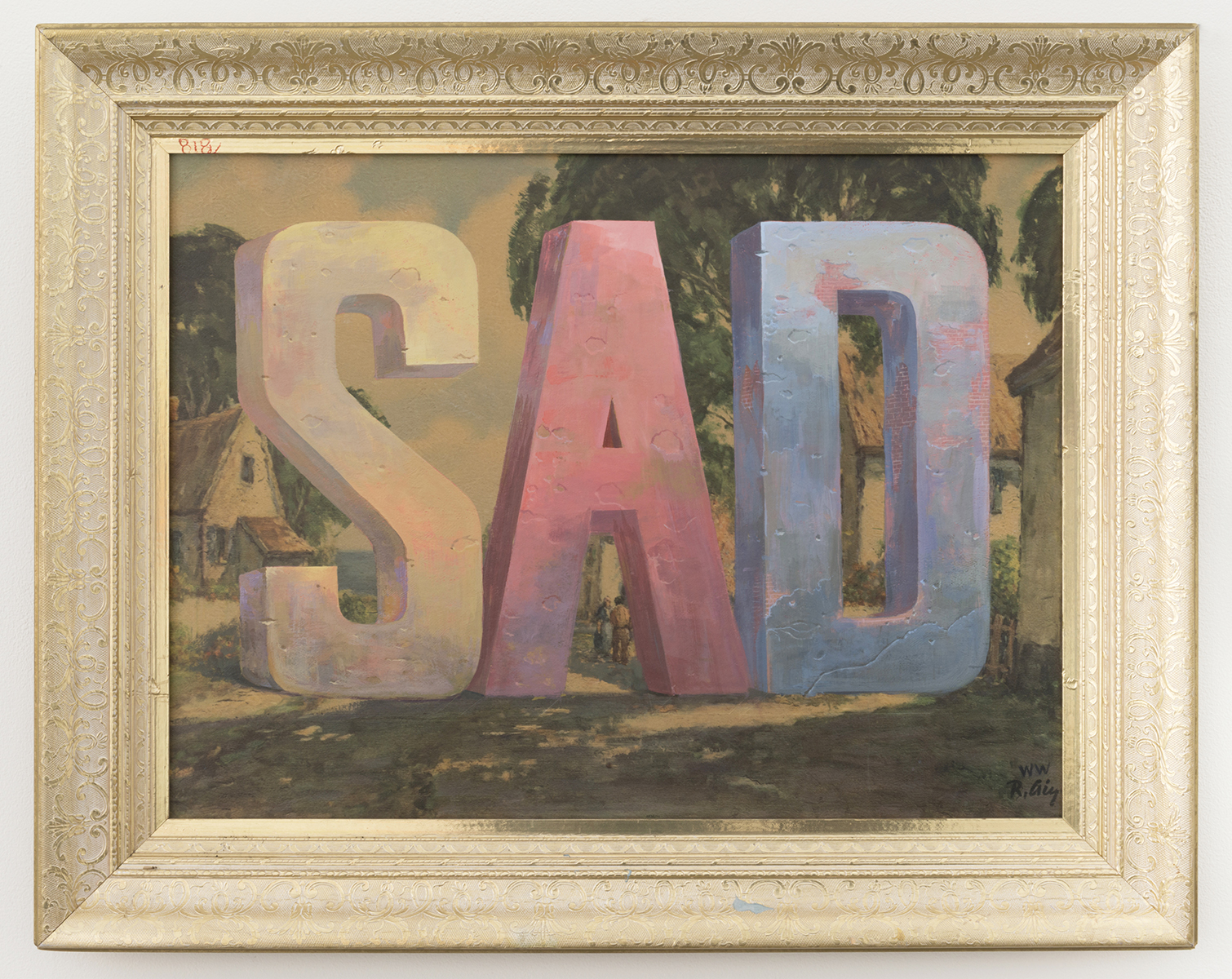 However, perhaps White's most successful works are his text paintings. These slap images of sculpturally monumental, often extremely crass words and phrases atop thrift-store landscape canvases. And for the last year, I've watched White recycle these images on his Twitter account, where they seem tailor-made for the inanity of the here and now. "Apeshit," "Clusterfuck," and "Brain Dick" take on new meaning when shared on the president's social media platform of choice.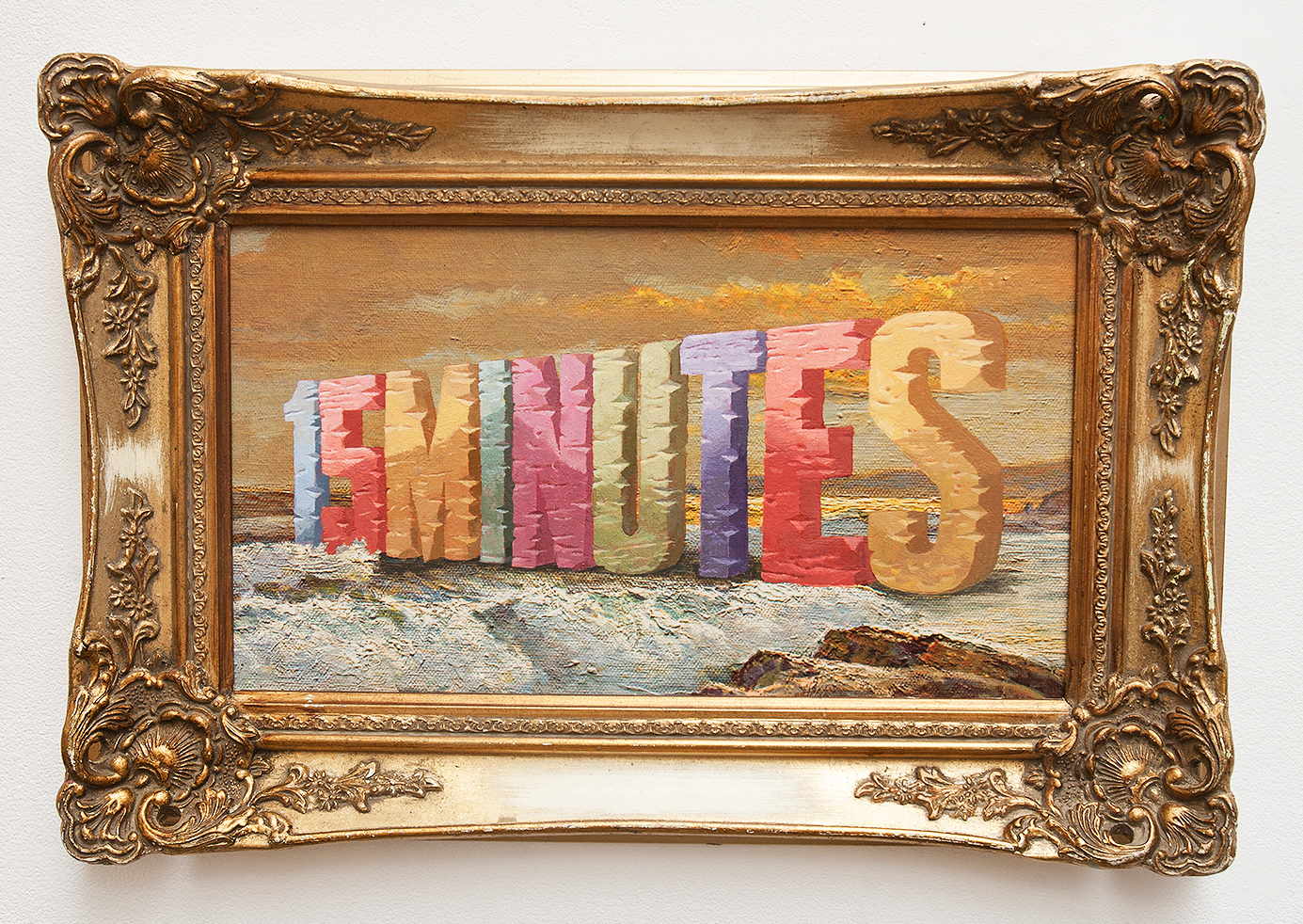 "The fact that they are now ready-made memes for the political climate is something that just kind of happened," White told GARAGE. On October 9, the artist tweeted his work FAKE (2017), which features block letters atop a foamy seascape, with the caption "He came up with it." You can guess who "he" is. "My theme is always the ego, and human folly, and hubris, " White explained, "which works perfectly in this political climate." The seam of humorous subversion that runs through White's practice began as a reaction to his conservative, Southern childhood; much later, he applied the same irreverence to art-world elitism.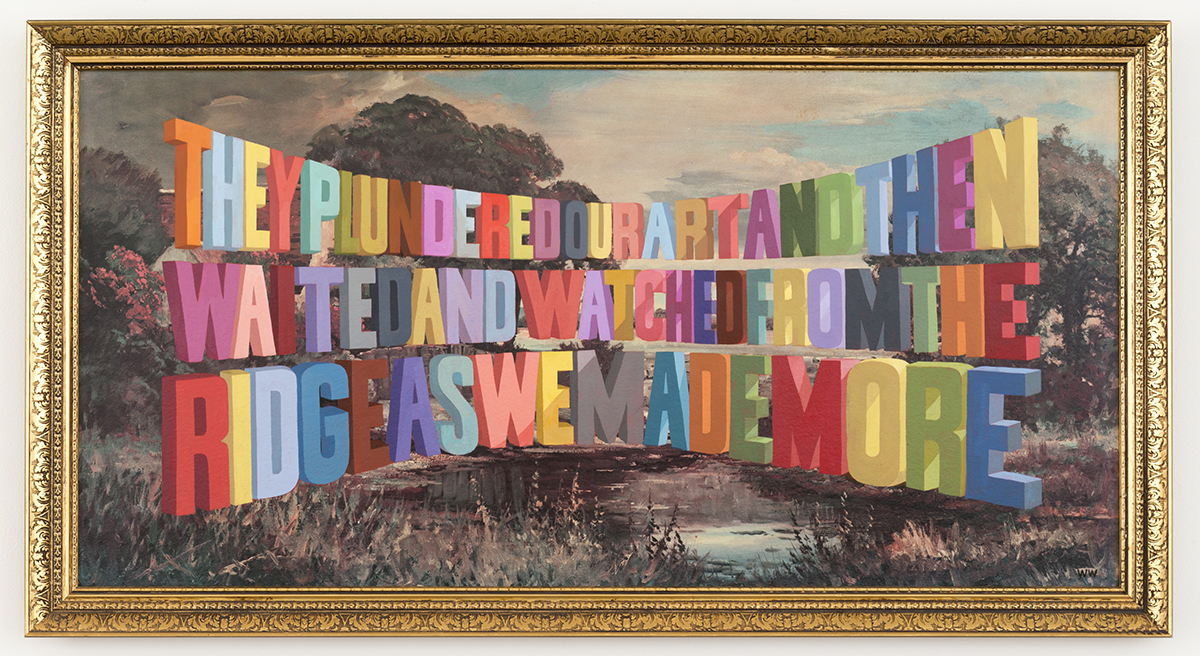 "A lot of the [word] paintings are about dumbassery," he confirmed. "People being dumbasses. I take on the voice of a dumbass. I take on the voice of people who are vain, whose ego is out of control. It's always been my take with those paintings to critique bad human behavior, using myself often as an example." But while White's Chattanooga, Tennessee childhood gave him a reason to resent American conservatism, it's also allowed him to "find the nugget of humanity" on the other side of the so-called culture war. "I used to have no sympathy when I was a younger, angrier man," he conceded. "Now that I've matured more, I've learned to forgive people more."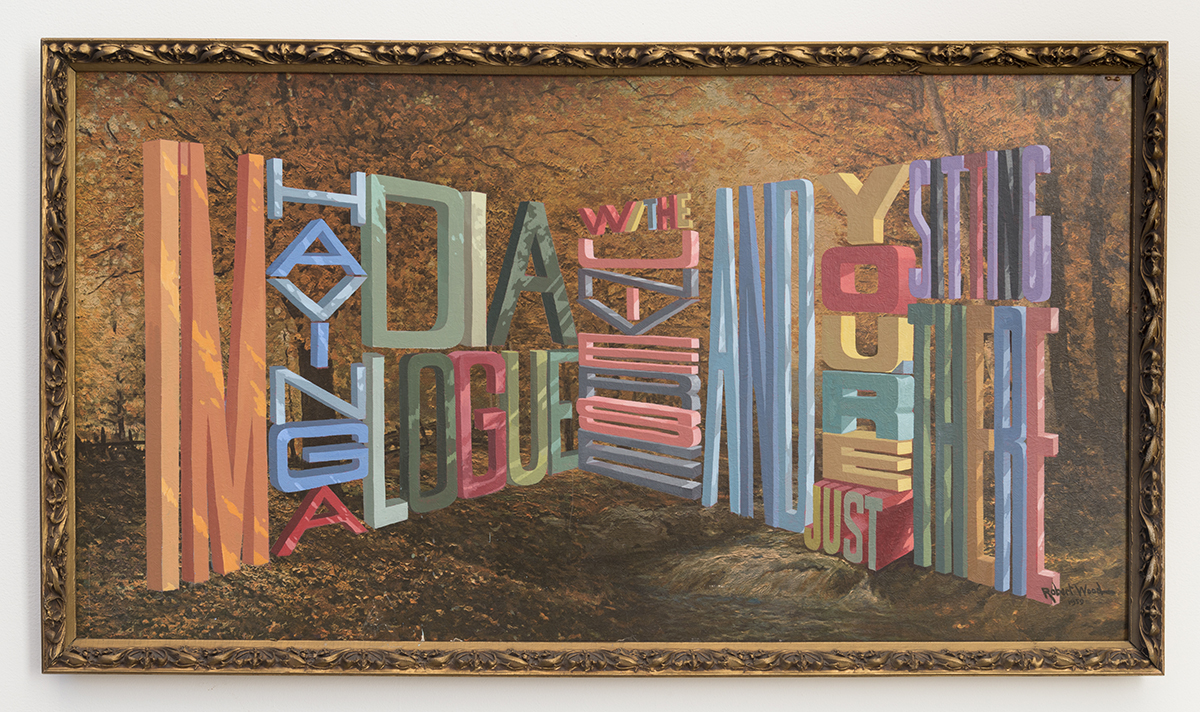 White is still producing new text paintings, and a fresh batch will be on view at New York's Joshua Liner Gallery in February. In Beauty Is Embarrassing, the artist shows off a notebook where he records terms and phrases that strike his fancy. He dubs himself a "frustrated writer"—and an increasingly prosey one at that. "I'm working on a series where I'm doing much longer texts. They're almost paragraphs," he explained. But any resemblance to the lexicon of a certain commander in chief is apparently coincidental: "When I try to be funny, when I try to do political satire, it never works. These paintings come from a deeper source."

Wayne White will show new work with Joshua Liner Gallery at Pulse Art Fair, Miami Beach, from December 7 through 10. He will also show at Joshua Liner Gallery, New York, from February 8 to March 10, 2018.