The Most Iconic Cross Colours Celebrity Moments
The brand celebrates its 30th anniversary with a retrospective at the California African American Museum
If you watch any hip hop music video from the 1990s, chances are you'll see dancers or performers wearing Cross Colours streetwear. The brand, founded in 1989 South Central Los Angeles by Carl Jones and TJ Walker, was created with the desire to make clothing for all people. "We did what we felt we needed to do at the time," said Walker. "It was a void in the industry." Their colorful jeans, jackets, and t-shirts with slogans like "Clothing Without Prejudice," "Educate 2 Elevate" and "Stop The Violence," saw their rise after Will Smith started wearing the brand on-screen while starring in The Fresh Prince of Bel Air.
Soon, it was being worn by almost every musical icon of the era, as artists Snoop Dogg, Tupac, Run DMC, Dr. Dre, Lil Kim, Mary J. Blige, and the members of TLC, were photographed wearing the label.
What many don't know is that since 2016, Cross Colours has returned. They've reestablished the brand and started selling new versions of their classic items online. Picking up where the last generation of music icons left off, Drake, Future, Rihanna, and Cardi B, have already been seen wearing the clothes.
Now decades later, their influence is finally being celebrated, with the California African American Museum hosting a retrospective of the label for its 30th anniversary: Cross Colours: Black Fashion in the 20th Century, opens September 27. "Now, we're in a museum [...] as having an impact on history," Walker explains, "It will allow others to see it, too. We want it to be remembered for a long time." GARAGE spoke to Walker about the ten most iconic Cross Colours pieces worn by artists throughout the years.
Will Smith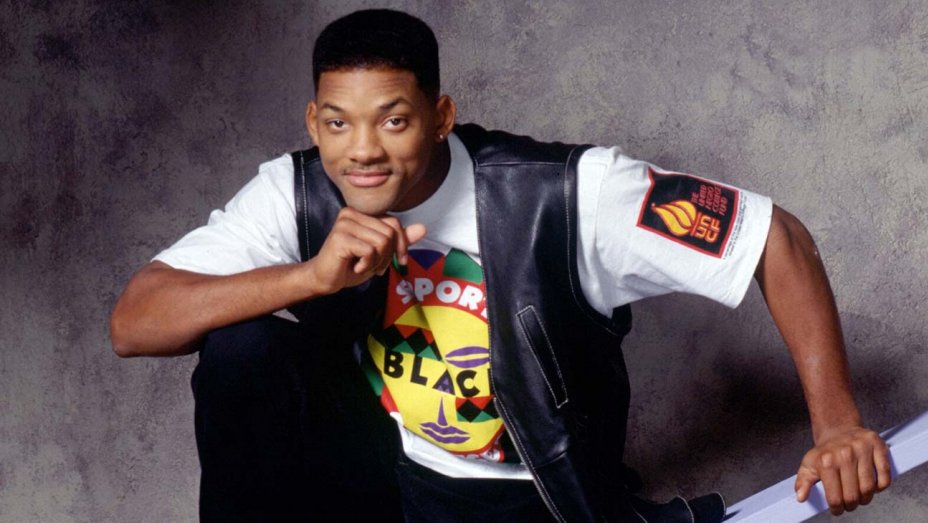 It was the stylist of the Fresh Prince of Bel Air who first got their hands on from the brand. The Cross Colours co-founders credit their early success to Will Smith for wearing their clothes on the acclaimed TV show. "It started with him," said Walker. "We had a lot of samples that didn't make the line, " he explains. "We didn't have money to promote the brand, [so] we brought [all the extra samples] to the studios and try to get them on celebrities" A friend had managed to connect them with Smith's stylist. "We saw it on TV a few days later," he recalls. After that, it was history.
Mark Wahlberg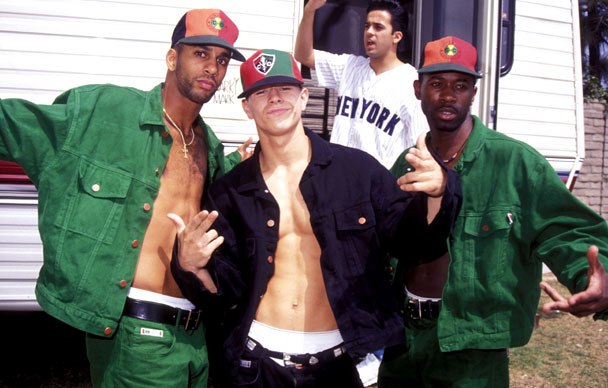 After they gave swag to TV stylists, they started reaching out to record labels as well. "Labels needed product for their music artists, too, and a lot of time they didn't have a budget for that," Walker explains. "We hired a contact to the music industry who helped us navigate that."
Dr. Dre and Snoop Dogg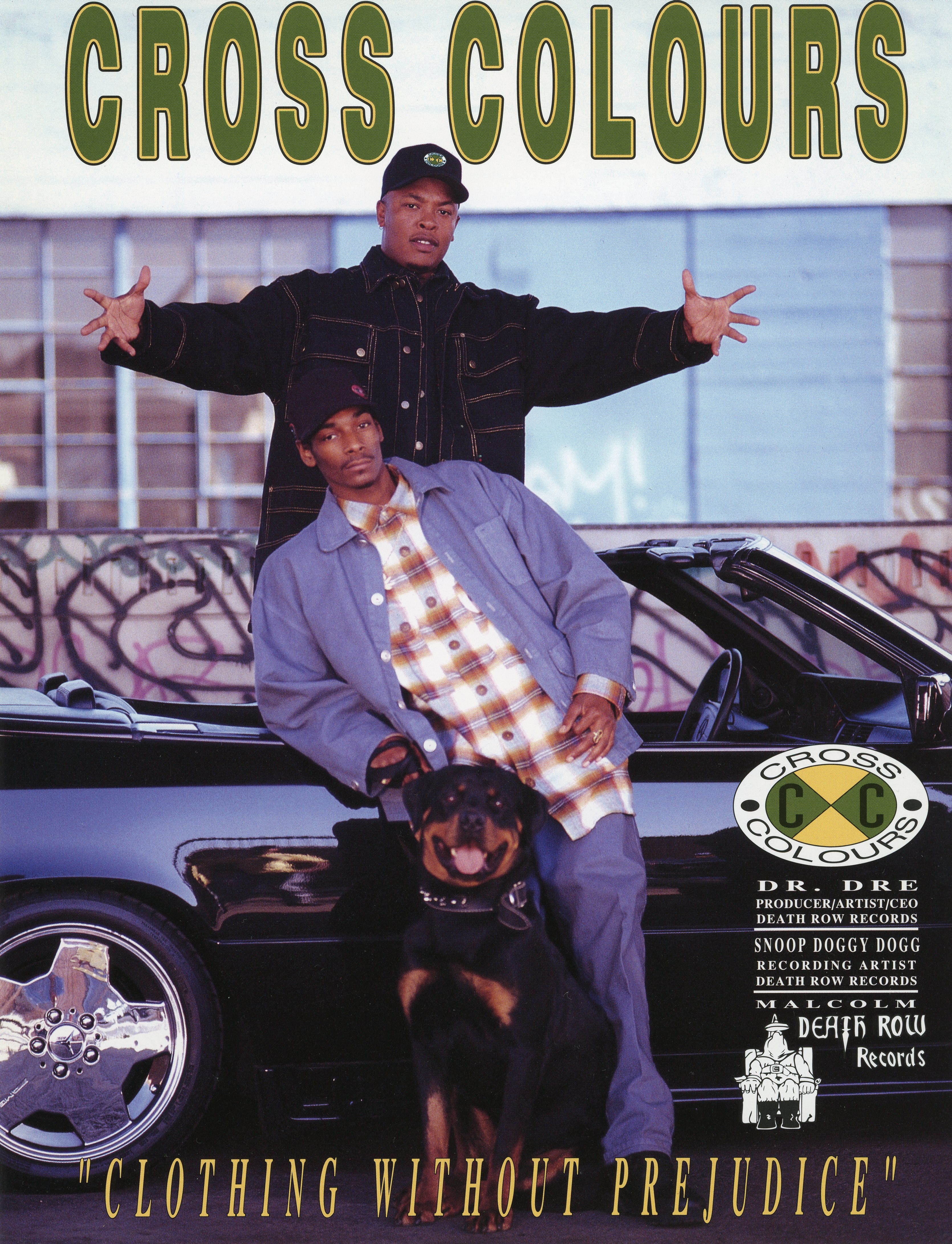 The two rappers became spokesmen for Cross Colours. "We were young, and they were younger, they were just out of high school or college," said Walker. "They were young kids, up-and-coming, not the mega stars they are today." He adds, "We didn't go after the huge artists; we went after the up and coming who we could grow with as a brand." The dog in the photo was Walker's rottweiler, Malcolm.
Jamie Foxx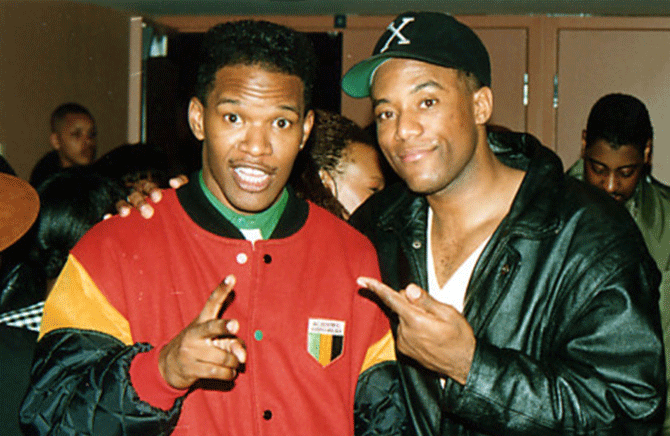 Before Instagram, it was television, including channels like MTV, VH1, and even Nickelodeon, who functioned as the main hub of influencing the youth. "We got a lot of exposure through both of those platforms," Walker explains. Comedian Jamie Foxx wore their clothes on his hit comedy show, In Living Color in the 1990s, as did the Fly Girls.
TLC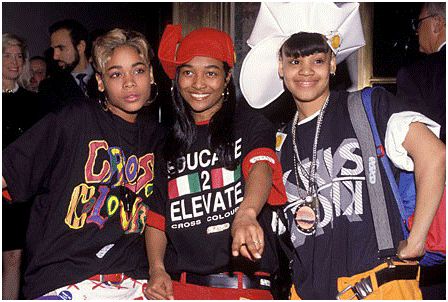 The R&B trio were an ardent supporter of the brand. "[The "Educate 2 Elevate"] was one of my favorite shirts, it was a simple statement that resonated a lot with me," said Walker. "We addressed issues like prejudice, violence in the black community, and education, things we felt strong about at the time, and still do." He adds, "It's the reality of who we are, all of us."
Tupac and Da Brat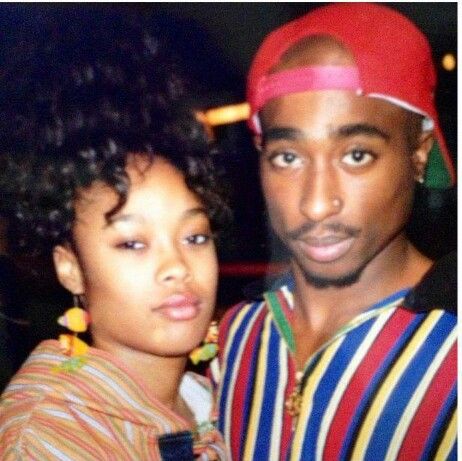 Tupac Shakur was also a big supporter of the brand, wearing a shirt that went viral—before going viral existed—and sold out. "That striped shirt he's wearing is so special," said Walker. "We found a knitter to make them and make them vertical. These rugbys were limited edition. Tupac really supported us."
Djimon Hounsou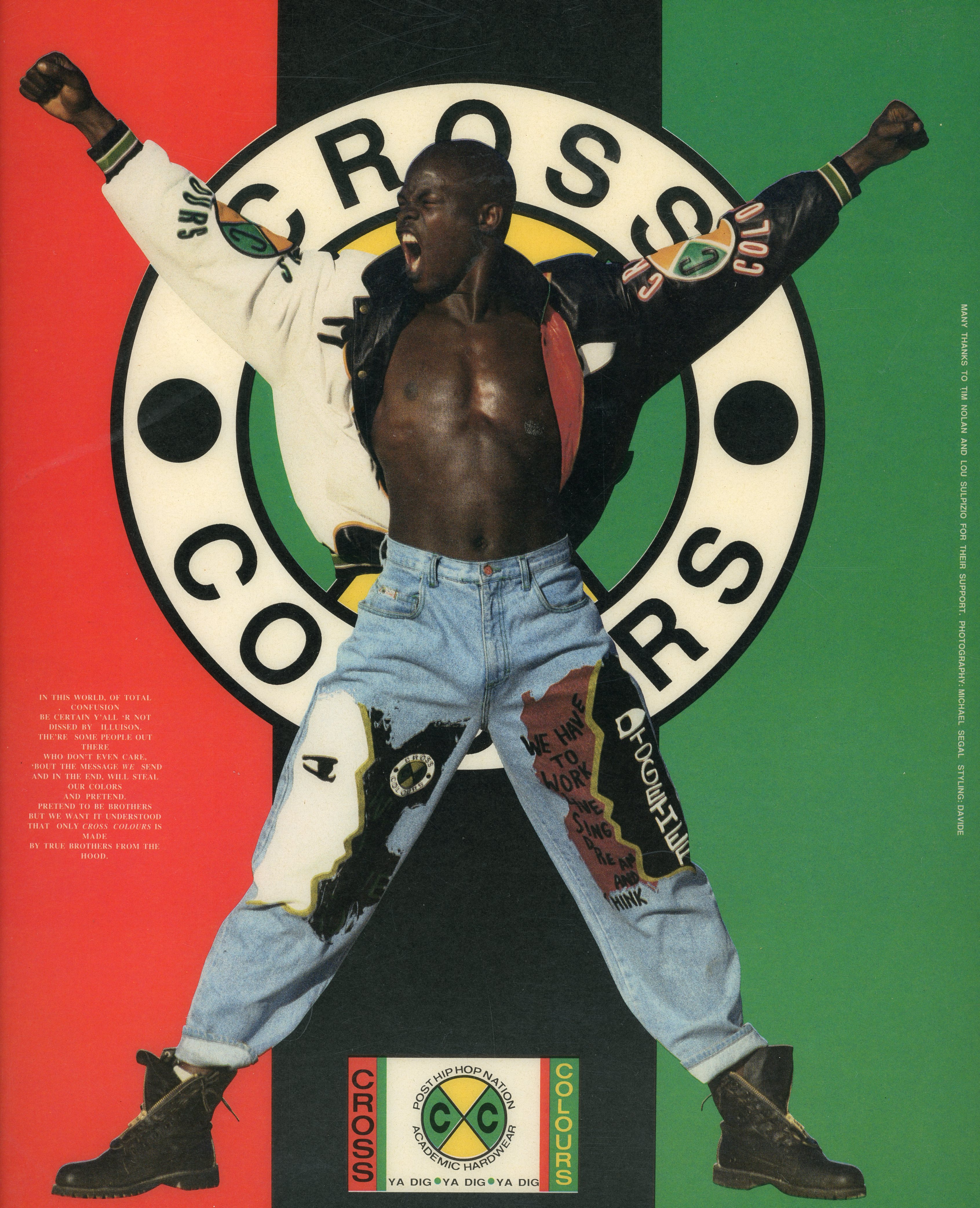 The actor became a spokesman for the brand in the 1990s. "If you look at our logo, the words around the logo, the 'post hip hop nation part,' shows how important music is to our brand, it elevated it," said Walker. "The educational aspect is part of our DNA too. We didn't realize how impactful those things were back then."
Rihanna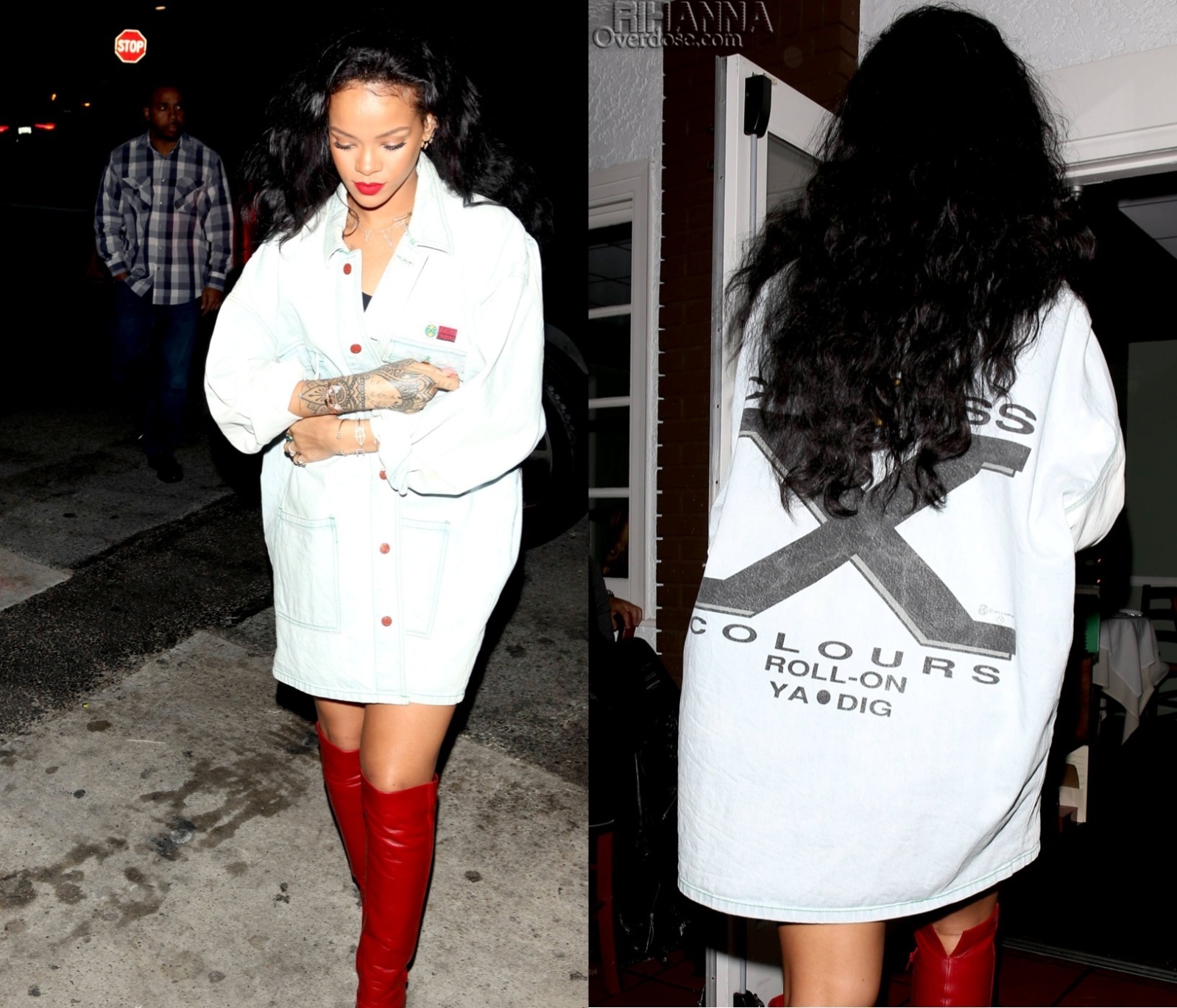 The singer was spotted in 2014 wearing one of their oversized shirts. "We saw it when everyone else did; her stylist found that piece at a vintage store and put it on her, she loved it, so she wore it," said Walker. The X across the back is a Malcolm X reference. "It was part of the Malcolm X collection," he explains.
Cardi B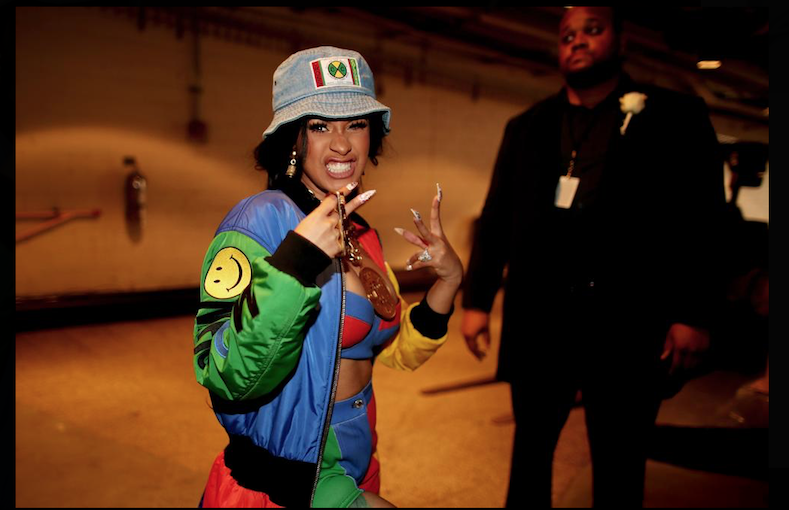 The Bronx rapper wore the brand onstage during her 2018 Grammys performance alongside Bruno Mars. They were floored when they saw that on TV. "It helped confirm that we wanted to bring back the brand," said Walker. Support from artists in the past reflects the future, too. "So many gravitated to the brand, we didn't have to force people to wear it," he adds. "There was a sense of pride for people to wear it." He adds, "Artists and actors not only wore it, but also talked about the brand in a positive way in what we stood for and supported at the time."