Cathleen Chaffee. Photo: James Sevigny
Meet the Curator Rethinking Painting
The first in GARAGE's new series of exchanges with rising and innovative curators focuses on Cathleen Chaffee of the Albright-Knox Art Gallery in Buffalo, whose current show of work by Joe Bradley is the latest in a string of deep dives into painting.
Cathleen Chaffee. Photo: James Sevigny
A senior curator at the Albright-Knox Art Gallery in Buffalo, New York, Cathleen Chaffee weighed a career in communications before finding her true calling at graduate school in London. She then rose speedily through the ranks at the Cleveland Museum of Art, MoMA, and the Yale University Art Gallery, joining the Albright-Knox in 2014. Chaffee has curated more than a dozen contemporary exhibitions, including the touring shows "Shade: Clyfford Still/Mark Bradford" and "Joe Bradley," which is currently on view. GARAGE caught up with the insightful Chaffee while she was visiting the Venice Biennale.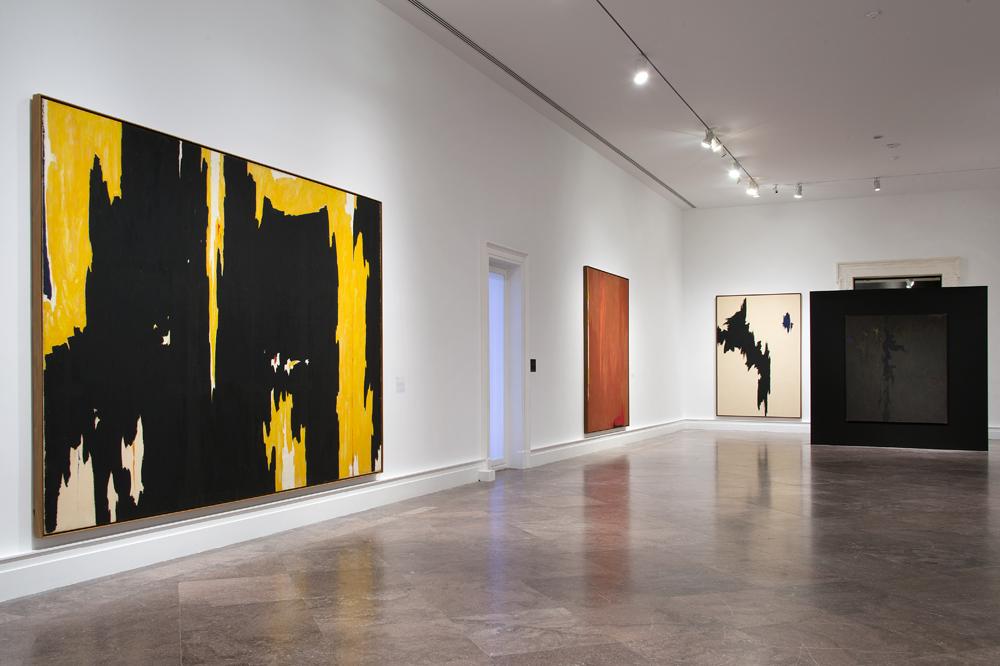 GARAGE: How did you first get interested in art?
Cathleen Chaffee: I grew up a half-hour train ride away from Chicago and was taken to the Art Institute when I was young. By the time I went to college I had it in my head that I wanted to do something with art, but I had no notion at all about careers in that world beyond being an artist. I studied art history and communications and thought I'd figured out the perfect solution, which was to do communications for museums. I did an internship in the communications department at the Museum of Contemporary Art Chicago in the summer of my junior year at college and realized that the part of the job I liked the most was talking to the artists and curators. After I finished my studies in communications, I went on to study art history in grad school.
How did going to the Courtauld Institute of Art in London for your graduate degree impact your way of thinking?
There's a two-fold opportunity that comes with going to the Courtauld. On the one hand it's simply that London is itself an immersive art environment. You're surrounded by art schools, practicing artists, and the top places to see work of all stripes. The other great influence at the Courtauld was the rigor of the students. They taught me to be more systematic in the way that I do research.
Your first museum job was at the Cleveland Museum of Art, where you became a curatorial assistant in 2001. What was it like to start your career at an encyclopedic museum?
It was a truly fantastic education. I worked with Jeffrey Grove, who had been hired to start a contemporary department. We had the privilege of getting to know the experts in the Asian and medieval collections, while carving out a contemporary department that would respond to and interact with these established collections. We were making up what we thought our department should be, and started the museum's first project space.
You did a brief stint at MoMA as a curatorial assistant in the Department of Prints and Illustrated Books. What was the takeaway there?
I was incredibly lucky to work with two phenomenal curators. I was hired as a curatorial assistant to help Deborah Wye on a reinstallation of the permanent collection. I helped her and did research as she organized "Multiplex: Directions in Art, 1970 to Now," one of the collection rehangs that the museum does every few years. Then I assisted Christophe Cherix, who's now Chief Curator of Drawings and Prints, with the 2009 exhibition "In & Out of Amsterdam: Travels in Conceptual Art, 1960–1976." I traveled with Christophe to meet Hanne Darboven before she passed away; I also helped with the research that led to the museum's acquisition of the Seth Seigelaub Papers, documentation from a seminal figure in Conceptual Art.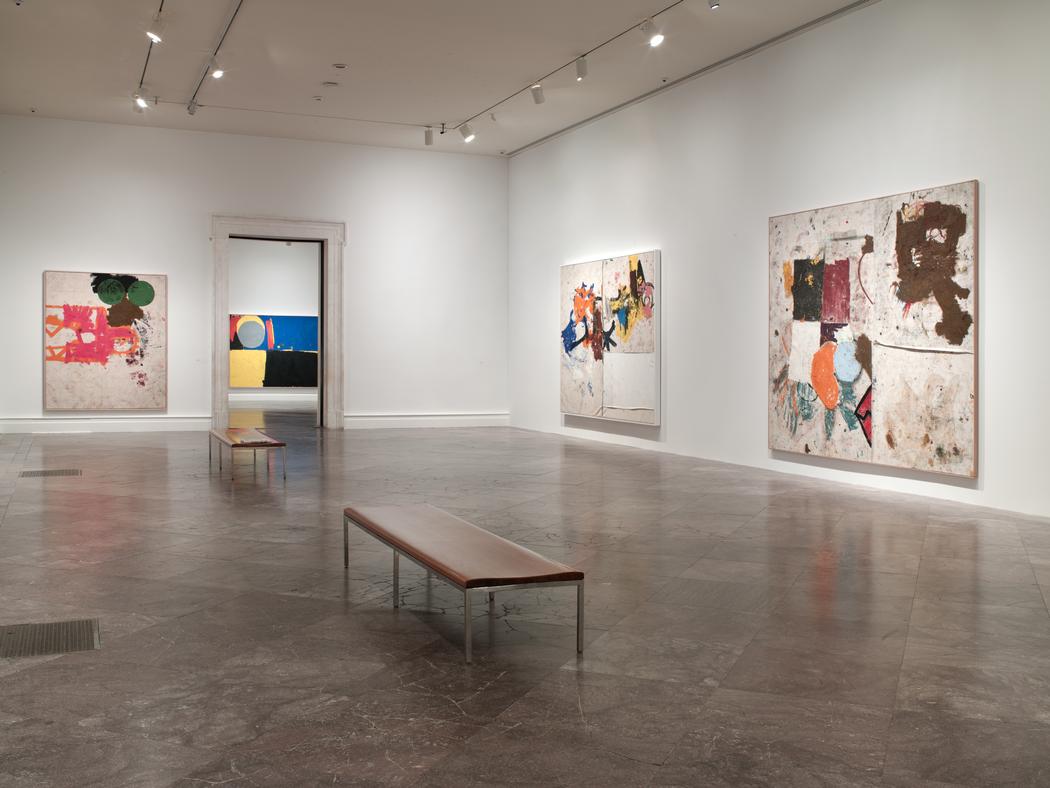 Prior to becoming a senior curator at the Albright-Knox Art in 2014, you were an assistant curator of modern and contemporary art at the Yale University Art Gallery. One of the shows that you curated there, "Still Life: 1970s Photorealism," feels even more poignant now. What made you decide, in 2013, to take another look at that tendency?
The first thing that any curator does when they get a new job is dive into the racks and review the collection, and the Cleveland Museum's was replete with Photorealism. There was one painting that was always on view, New Shoes for Hby Don Eddy; it's a Photorealist painting that everybody knows, which is rare. I had primarily been drawn to artists involved with Conceptual Art since grad school, but that particular work stuck in my mind.
Fast forward a few years to Yale and I had that same opportunity to look through the racks. If I thought that Cleveland had a lot of Photorealism, Yale was absolutely brimming with it, and it hadn't been on view for some time. One of the museum's patrons, who had collected Pop art, also collected Photorealism, which was considered the Next Big Thing in its time. He bought high-quality work in depth, yet it was all in storage. I started working on a proposal for a show from that collection within a few months, but it took three years to bring it to fruition. By the time it opened, the saturation of the smartphone and the mediation of our lives through reproduced images, as well as the dislocations of scale that we experience with technological devices, were already well in place.
How did you come up with another timely idea, to pair the work of Clyfford Still and Mark Bradford in the exhibition "Shade," which premiered at the Albright-Knox in 2016 before traveling to the Denver Art Museum and the newly opened Clyfford Still Museum this year?
I'd been a fan of Mark's work for some time and we had talked about doing a project. The Albright-Knox has 33 Still paintings, the largest collection of his work outside of the Clyfford Still Museum in Denver. As a new curator I'd been reading up on Still and as I thought of working with Mark I also read every interview of his. I noticed that Mark repeatedly brought up Abstract Expressionism, but almost none of the interviewers ever took the prompt to make it part of the conversation. I asked him what he thought about Still and he came back with some interesting thoughts. He was fascinated by some of Still's statements from the 1950s, with his use of black, and by the way that he felt the works' surfaces were laboriously worked. These ended up becoming jumping-off points for the show.
Mark wanted to make new work for the exhibition and decided to limit himself to using only black paper. Then, with him, I chose the Still works that were included, and we limited ourselves to ones that were predominantly black. For Mark, it was an invitation to think about Abstract Expressionism in relation to the politics of the '50s. As an artist, he had the privilege of interpreting Still's statements—such as "Black is never a color of death and terror for me" and "I think of black as generative and warm"—in the way he wanted to. He took several such pronouncements as affirmations during a period when very few white artists would publicly make positive statements about blackness in relation to race. Still's statements may have been strictly formalist, but Mark chose to believe that it would have been impossible to make them at the time without understanding the totality of what they would have conveyed.
Your current show is the first large-scale museum exhibition in North America devoted to the work of Joe Bradley. Did you choose him because of the way his work fits the museum's collection of Pop art and AbEx?
Yes, though perhaps because of his relation to the Abstract Expressionist collection more than the Pop collection. I've been a fan of Joe's work since the Whitney Biennial in 2008, and worked on this exhibition almost since I started at the museum, about three-and-a-half years. Initially it was going to be a year earlier, but I quickly realized that there was no way we could get everything in order in time, so we pushed it forward a year. That ended up being fortuitous because Joe developed a new body of painting in the interim.
Why did you decide to commission an interview between Bradley and artist Carroll Dunham for the catalogue?
I always love the idea of artists talking to each other, so I went to Joe with a list of artists and asked if he would be interested in being interviewed by any of them. Joe was excited about it and Carroll, who was number one on the list, was willing. I knew that there was an admiration that went both ways and thought that it might be a revelatory conversation.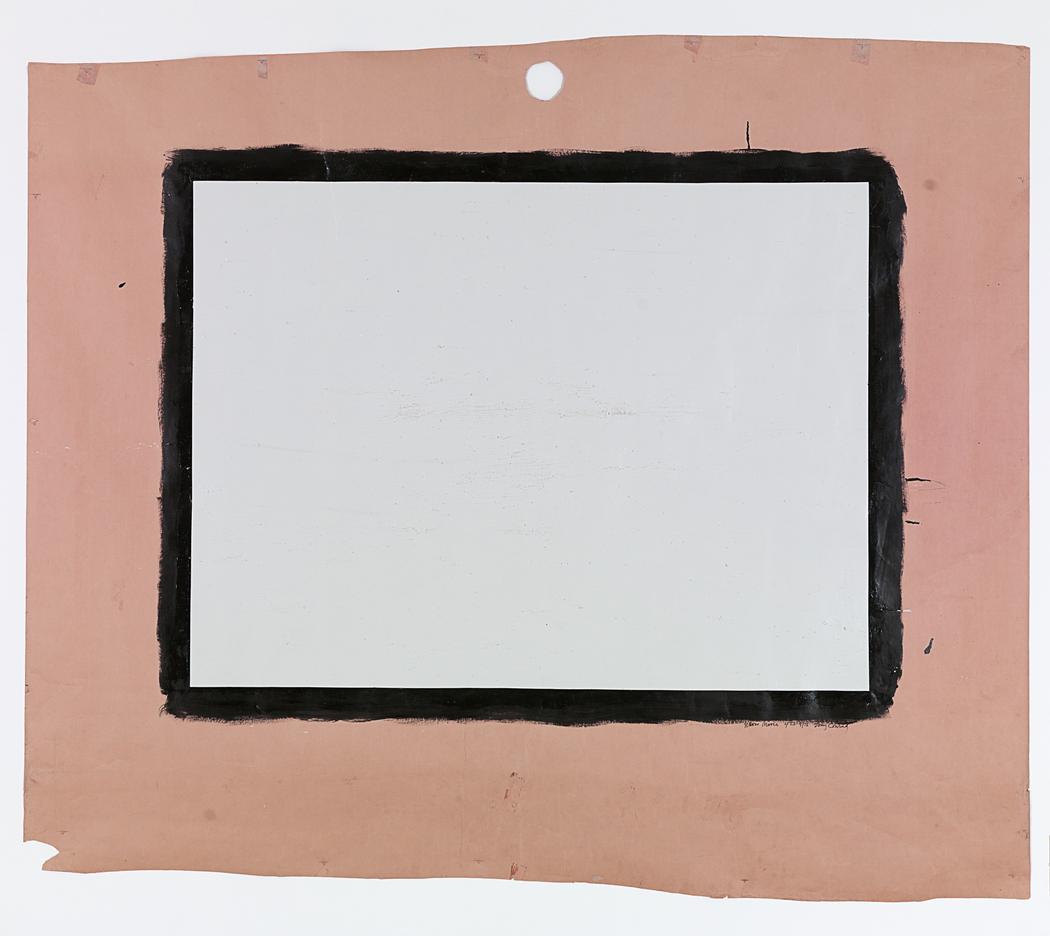 Looking ahead to 2018, what should we expect from your upcoming retrospective of the Buffalo-based artist, musician and filmmaker Tony Conrad, who passed away at 76 last year?
It's hard for me to overstate how interesting and challenging working on this show has been already, and yet we still have a lot left to do. Tony was an artist whose work touched every medium. For many people, it will be the first introduction to his practice as a visual artist; those more familiar with his work in music and film may be surprised at the breath and diversity of the work he made for gallery settings.
What would you say is the best thing about your job?
I cherish the chance to help artists realize something that moves their practice forward and that also speaks to an audience. I try to make sure the context for an artist's work—whether it's the institutional context or the city in which the exhibition takes place—is presented properly and forms part of the show. I also find an enormous amount of satisfaction in working with institutions that have permanent collections on acquisitions and planting seeds for future work through the careful addition of works by artists that I think will have something to teach future generations.
Paul Laster is a critic and curator based in New York.
"Joe Bradley," curated by Cathleen Chaffee, is on view at the Albright-Knox Art Gallery, Buffalo, until October 1, before traveling to the Rose Art Museum, Waltham, MA, from October 15, 2017, to January 28, 2018.