Leah Schrager is an Ethnographer of the Extremely Online
The body artist's parody of Instagram culture was on display last weekend at Montauk Beach House.
Last weekend, as the city emptied of everyone who uses the word "summer" as a verb, a post-collegiate set descended upon the pool deck at Montauk Beach House. This was a holiday weekend after all, and the overwhelmingly white, homogeneously lithe crowd was hammering tequila sodas accordingly. There was a lot of low-impact arm raising, the universal ~Good Vibes~ call sign. They were, for the most part, oblivious to the art being made around them.
Leah Schrager moved through the throng balletically, barefoot and orbiting a selfie stick, with a personal photographer in tow. She twirled in an almost-dance, craning her phone and tracing circles around the lounges. By the time she waded into the shallow end of the pool, her tulle Monique Lhuillier dress skimming the surface, she had been at it for nearly an hour. Where her audience was first amused, they were now visibly uncomfortable.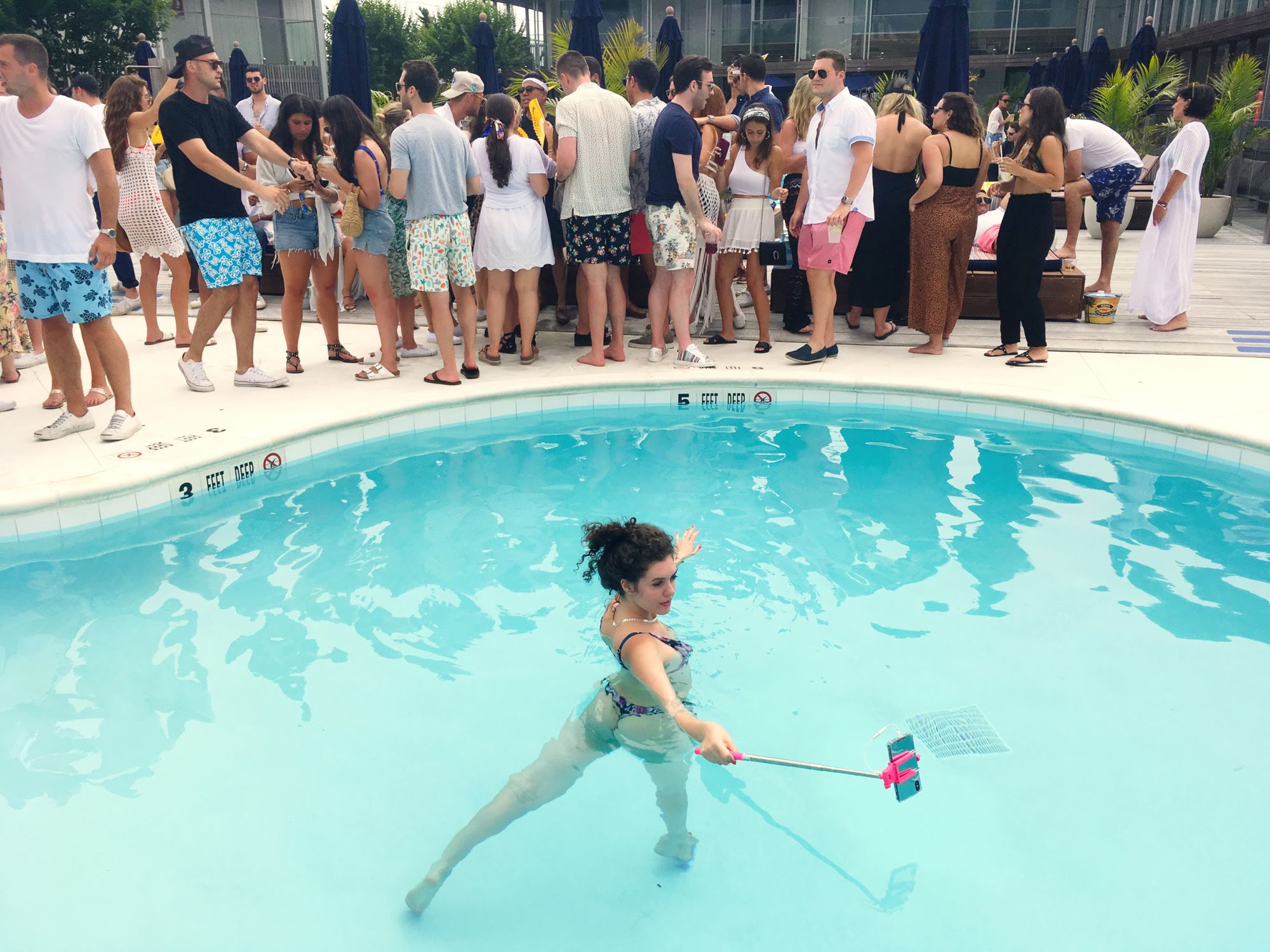 As the performative accompaniment to "Unprotected Specs," an installation of Schrager's work on view here through July 17, Schrager's choice of venue could hardly have been more appropriate. In terms of conceptual heft, it weighed a ton. Among a sea of twentysomething associates bused in from the city and intent on making it count, Schrager's effort approached ethnographic mission. She was, of course, doing the same thing as everyone else was doing, just more conspicuously, and with a full-tilt intentionality that made the other guests a bit put out. At one point she clambered on all fours onto a lounge chair and, in a kind of modified balasana pose, planted her fingers in an inverted peace sign, threading her phone aloft.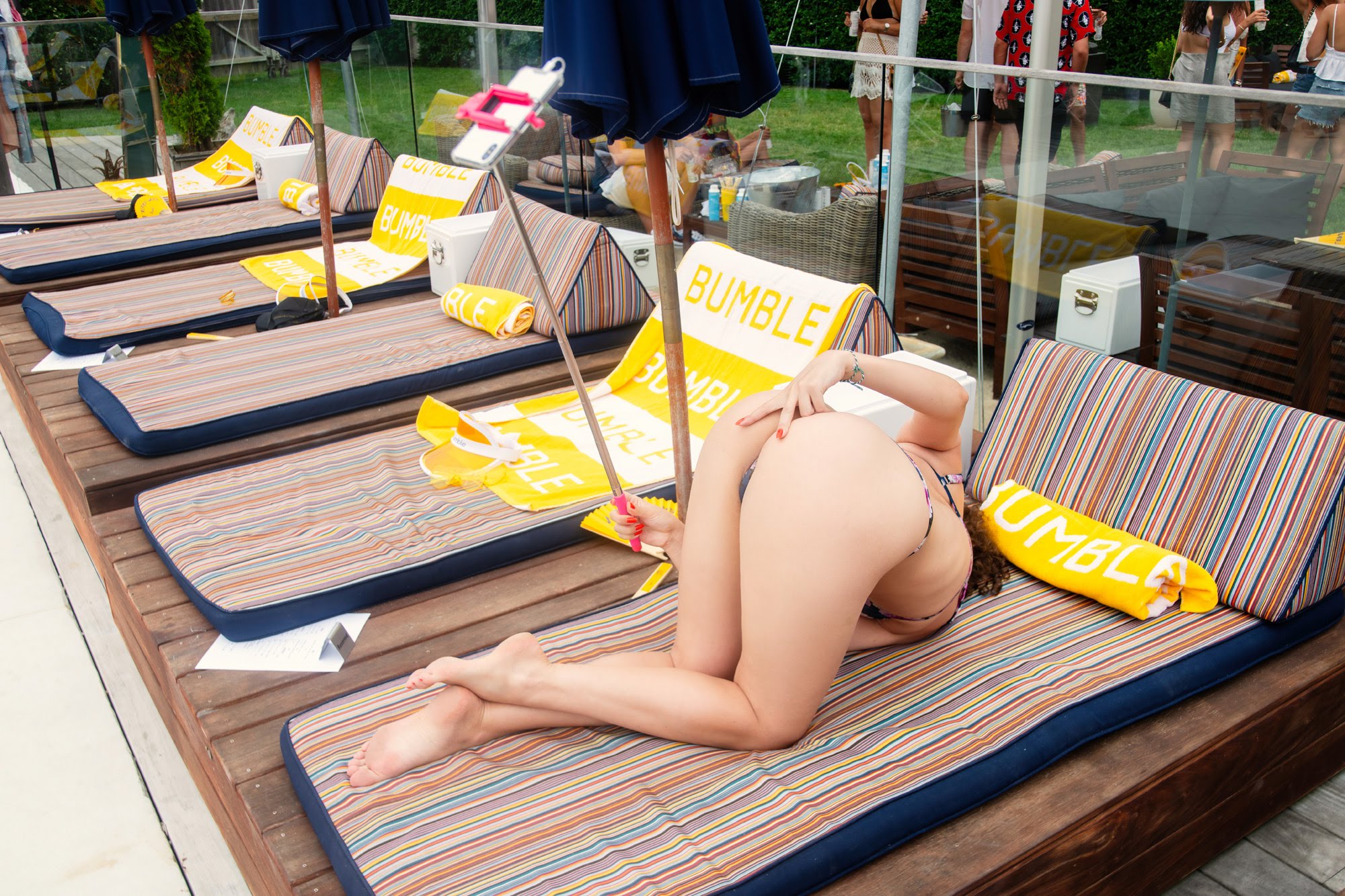 If our culture's turn toward incessant self-documentation can appear indecent, often pornographic, Schrager pushes it into the parodic. The flagrant reclamation of this space, as it was with Carolee Schneemann or Hannah Wilke, is entirely the point. For the last few years, Schrager has played the provocateuse, traveling to hotels and home shares to shoot sexually suggestive self-portraits, which she then manipulates. In these the self-censorship becomes the focus, the salient bits overexposed, or blotted out by a flare of light ala Francesca Woodman, or overpainted with a spray of gardenias, or given a Cubist treatment so that her body takes on all the sensuality of a Braque still life.
Schrager's production incorporates elements of fashion photography and promotion: photoshoot, retouching, proliferation. She posts the images to one of three Instagram accounts: one under her own name and two finstas, @Hotspot.Studio and @OnaArtist. The finstas function as composites of Instagram paradigms (the fashion-adjacent influencer; the sybaritic IG model) but also personae which Schrager attempts to embody while shooting (an earlier persona was Sarah White, "the Naked Therapist," a conceptual project from 2015 in which she posed as a sex therapist so convincingly as to garner earnest press and appearances on The Tonight Show). Tellingly, those accounts have a considerably higher following than Schrager's eponymous one. The aesthetics and tropes of this corner of the Internet are so well codified and Schrager unfolds them so expertly that it can be hard to tell exactly what you're looking at, or who's in on the joke.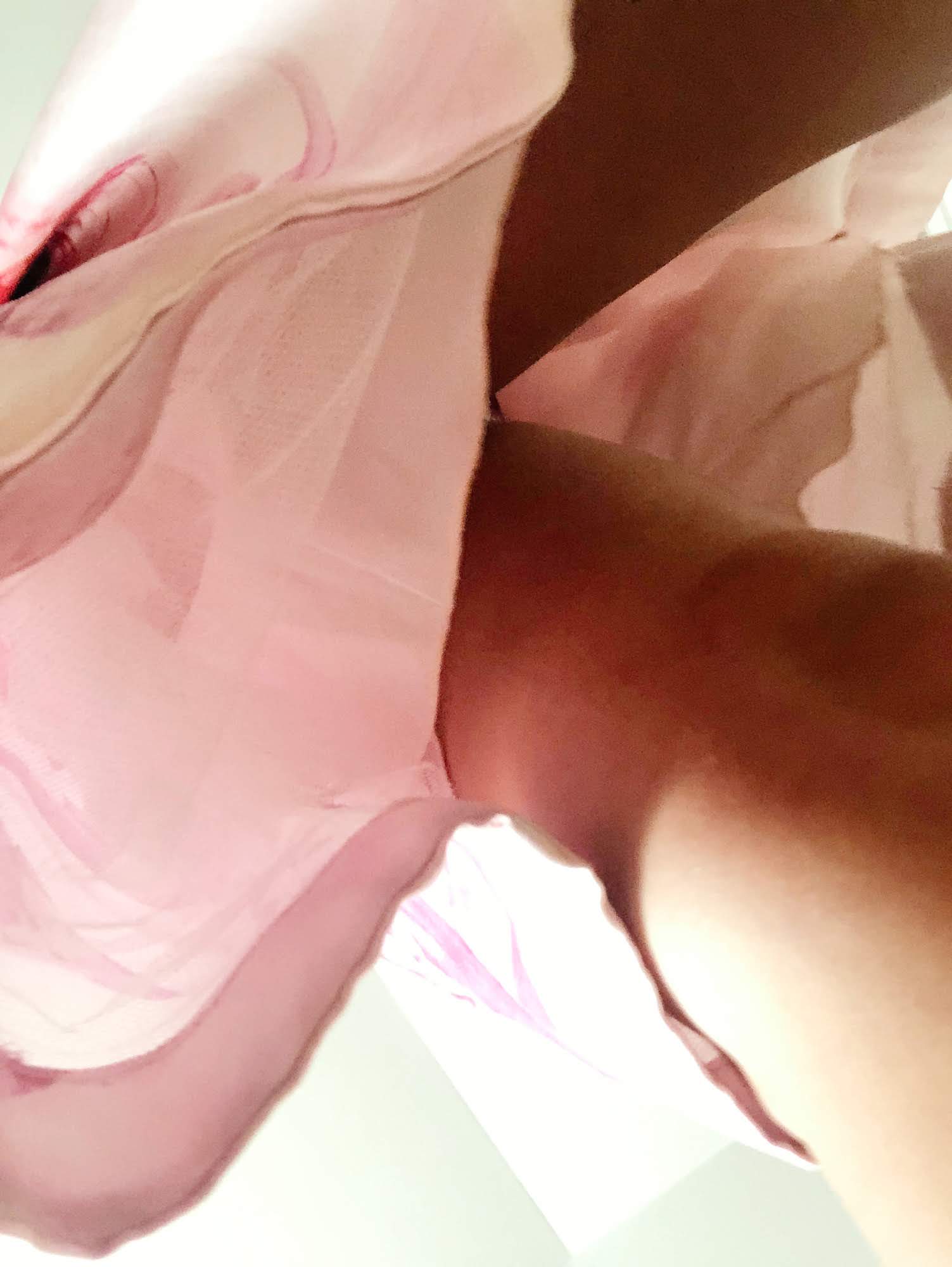 Schrager's work combines body and Net art, preponderantly male spaces, in an institutional critique of the female body and its depiction online, image appropriation, and self-exposure. Ownership and control are the twinned points on which much of the work turns. A Schrager image is all Schrager—she is at once the photographer, model, and artist, even if she isn't. The male assistant shadowing and memorializing Schrager's selfie performance in Montauk receives no credit. We were never introduced, and his name was never given. It's a choice that hurls the exploitative tendencies of the fashion and art industries into high relief. She's called this effect, in which women's images of themselves are ascribed artistic and market value by their function in the work of male artists, like Richard Prince and Ryder Ripps, "man hands." The warping Schrager carries out on her own image anticipates its inevitable corruption and decontextualization. It doesn't take long for her point to be made for her. A short video clip of her performance found its way to id cesspool Barstool Sports, which, like other sites that profit off of misogyny and content theft, ridiculed Schrager without citing her name.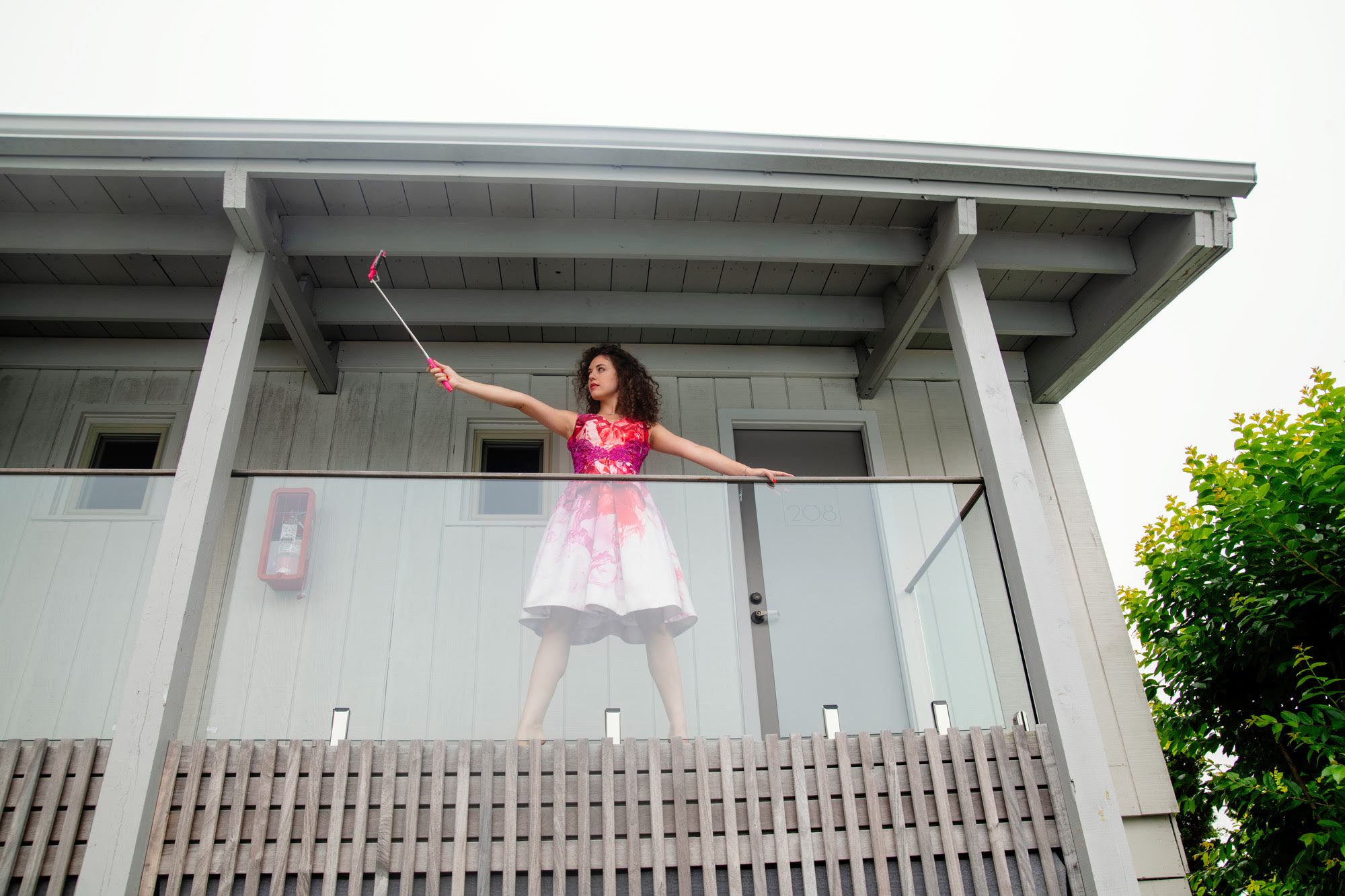 It's difficult to locate the moment when taking pictures of yourself supplanted nearly every other form of recreation, or when it moved into social practice, a cheap and easy way to assert your humanity against the faceless algorithms that would reduce it to saleable data. Derrida wasn't talking about selfies when he said that photography is "as much act as gaze, as much performative event as passive archivization," but he may as well have been. The performance of social media is mostly agreed upon, yet has done little to diminish its currency. Schrager's self-portraits reference a particular class of social media image that proliferates online, and which has become representative of a collective consciousness. In Schrager's hands, the form is played for its insidiousness, redeemed by camp.
A few hours after her performance ended and the pool deck exorcised itself, Schrager posted a selection of images of herself to her various accounts. The shot from the lounge chair, loaded onto @OnaArtist, quickly received 80,000 likes.