The Secret to Gucci's Unsexy Appeal: Underwear
Underwear became outerwear at Gucci's Monday night show.
Folks, it's been two days, and I've seen countless fashion shows and even more presentations, and I can't stop thinking about one thing.
Gucci underwear.
At Monday night's Gucci show, the grand maestro of kooky mishmash (and noted tiny pig enthusiast) Alessandro Michele showed a number of models wearing underwear instead of pants and suit trousers with embellished leather jockstraps layered over them.
Here, they're layered over a "regular guy at the office" outfit, cinching the crotch of his pants into a shape so awkward you want to walk up to the guy and say, "Hey, man, your jockstrap is bunching."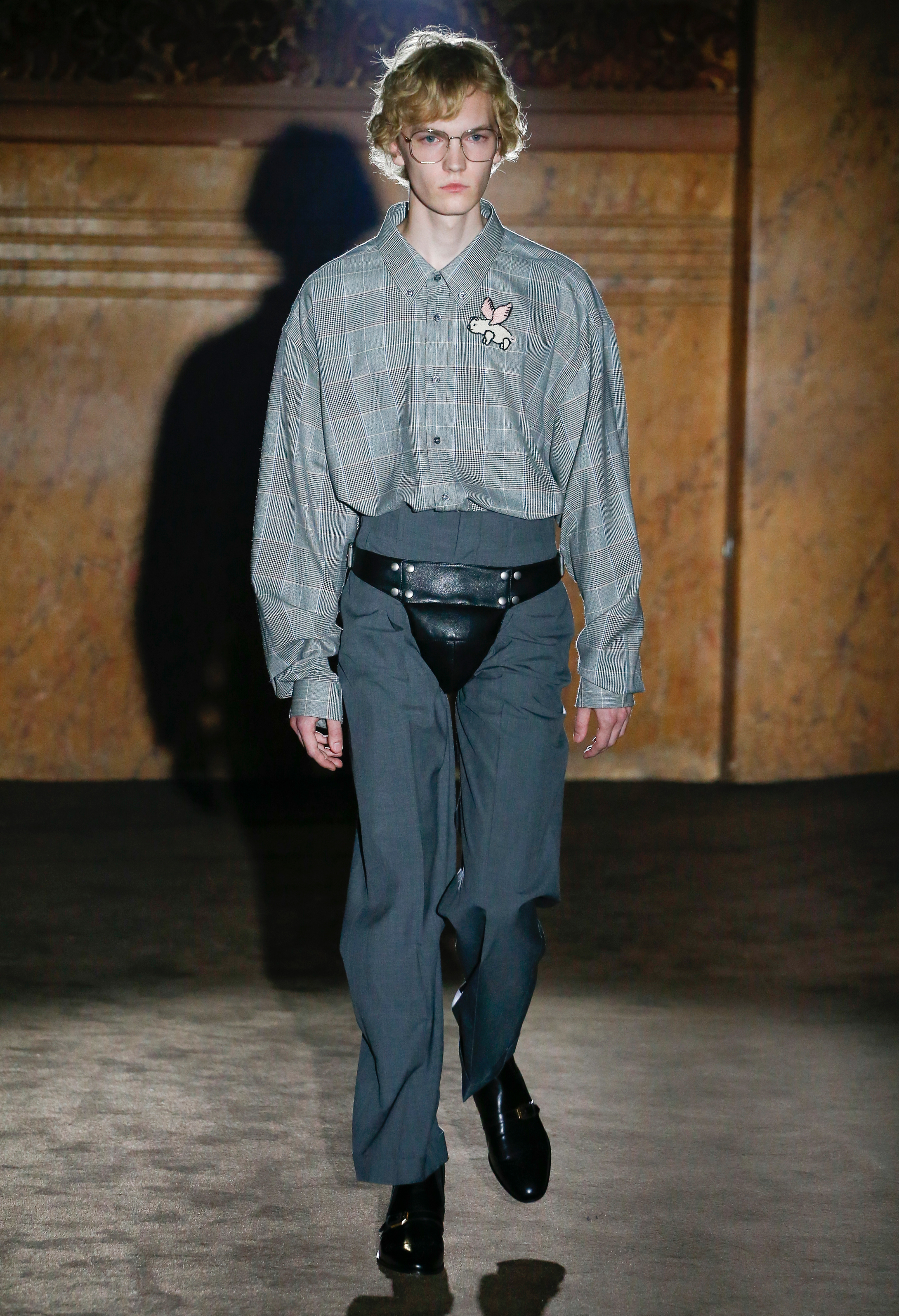 Elsewhere, they were in classic cotton with a spandex band—very Pocket Rocket Man.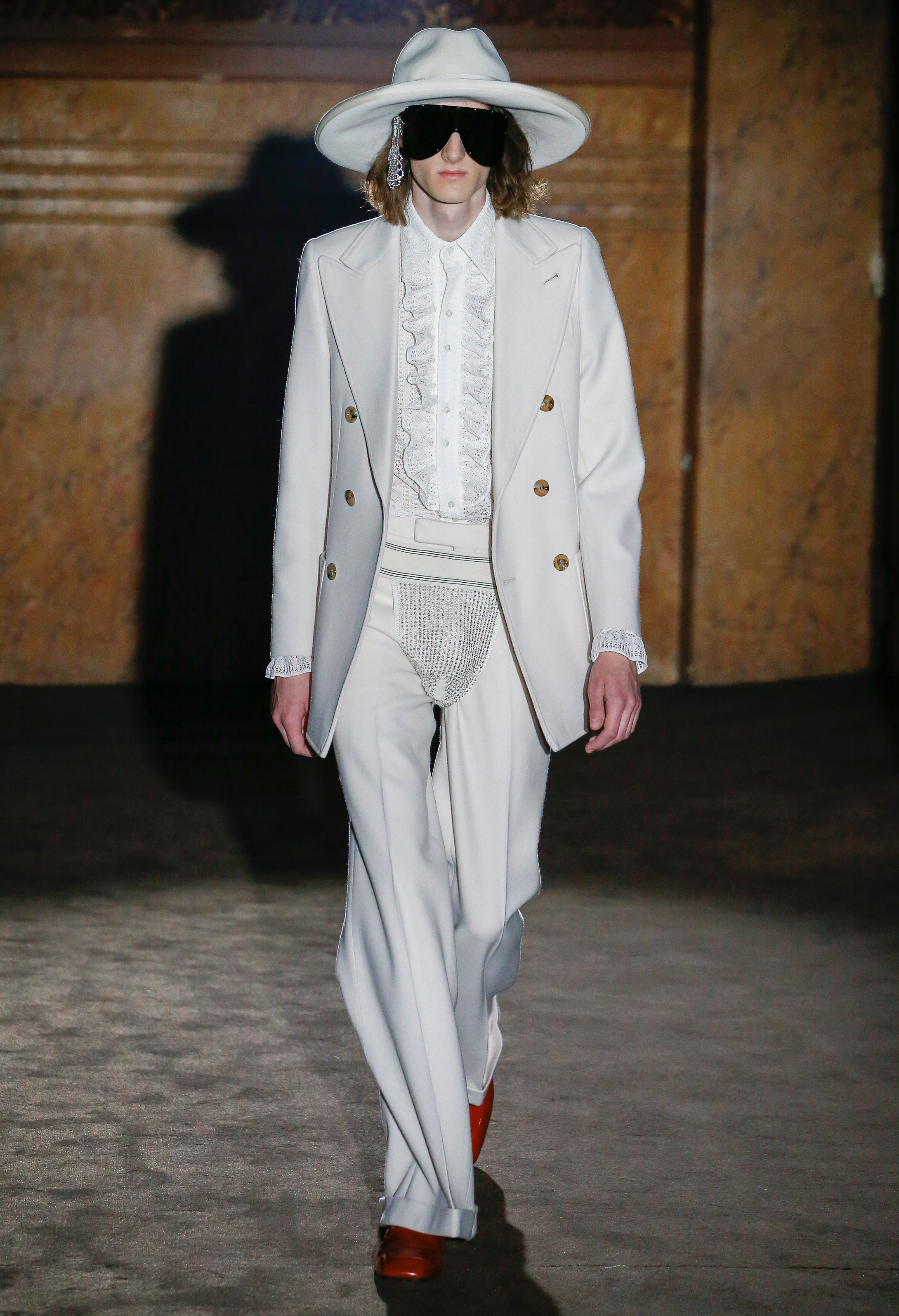 Here, they were just baggy logo-print underwear, reminding me of Hugh Grant's slovenly (but weirdly appealing? IDK, did anyone get BDE from him?) roommate Spike in Notting Hill.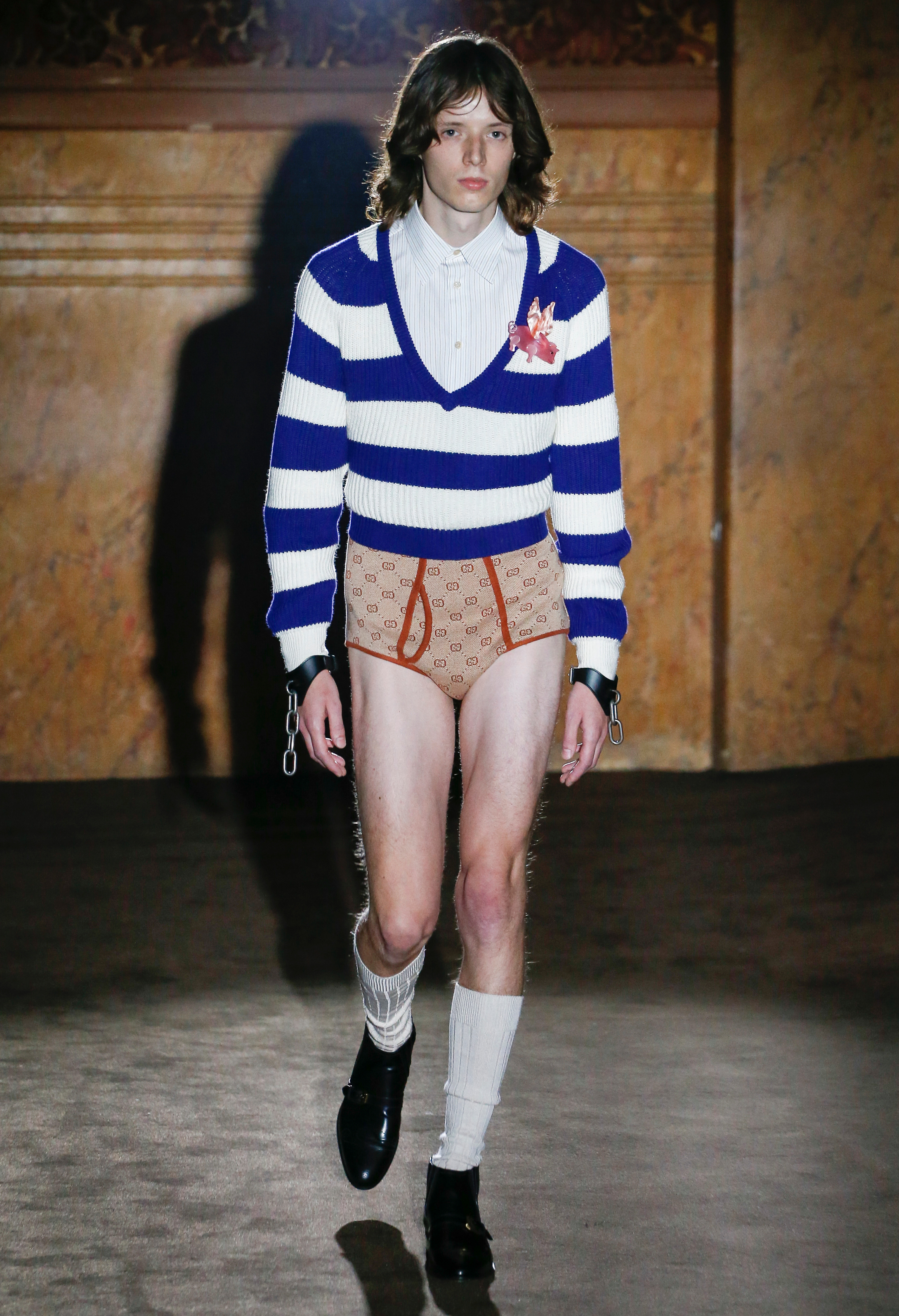 One thing I've always found funny—in that glorious giggle-and-sip-from-your-Haviland-tea-cup way—is that Michele's Gucci is totally and absurdly unsexy. This is in part because of Gucci's past DNA—who can forget the Tom Ford era, in which models had Gs shaved into their pubic hair?—but you don't look at Michele's fabulously imaginative figures with anything close to lust. He takes so much from the Renaissance, a totally erotic period, yet it's never the nubile young thang he's interested in as his ingénue. I think it's the fashion nerdiness that makes it so: you know, the geek who is so eager to tell you that his or her shirt is Issey Miyake and the boots are Tabis and the skirt looks like old Dries but it's actually like thrifted that they don't even realize you are asking if you can take their clothes off.
That's what made these little under-somethings so great. The jockstraps are a terrific kind of gag (haha) on bondagewear, like when a young innocent finds her older sister's vibrator and asks if it's a back massager. (This summer a friend of a friend unwittingly bought a jade egg at the Goop pop-up store in the Hamptons, to display as an objet on the bookshelf. Who am I to correct him?!)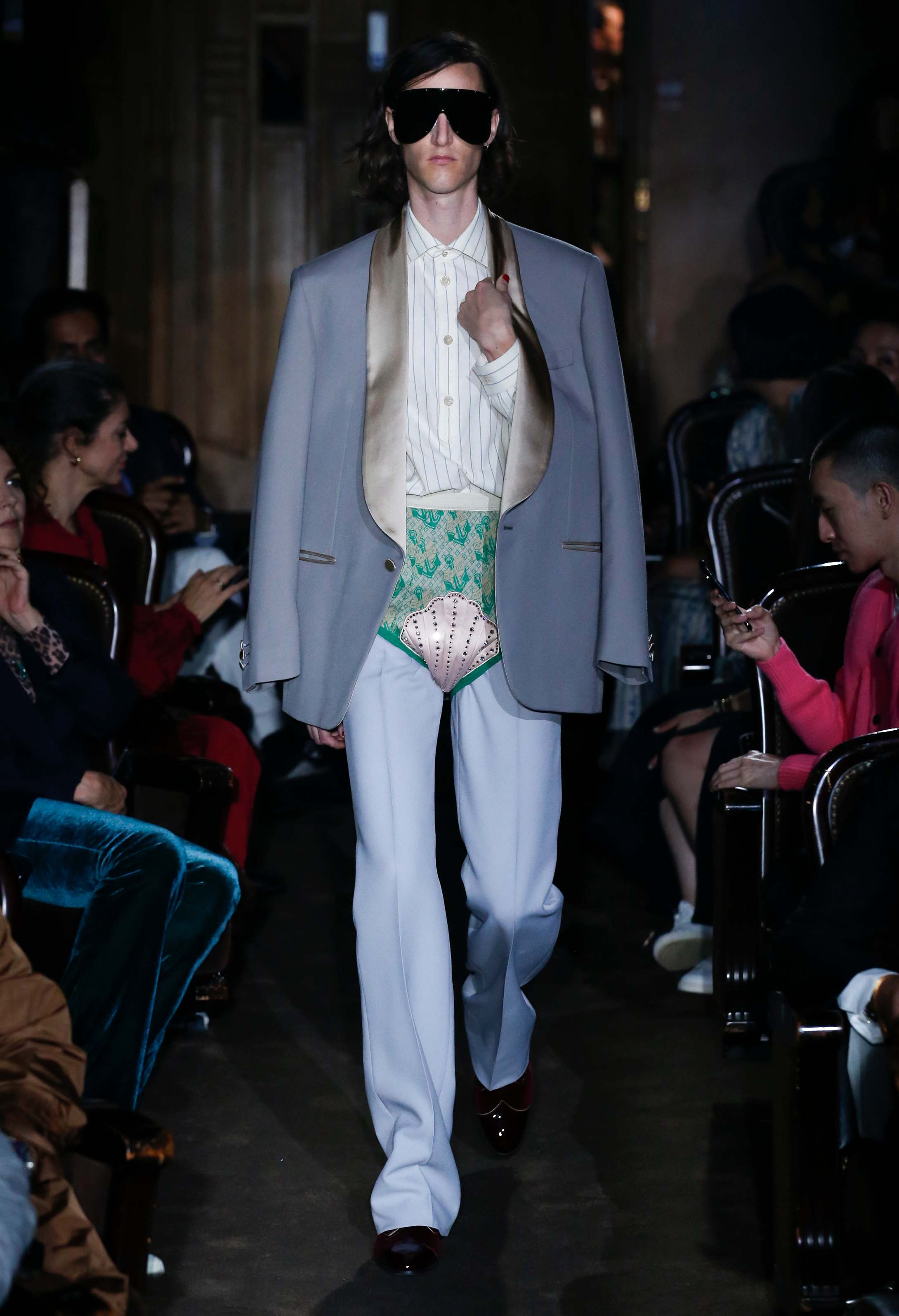 A pair of underwear worn over tuxedo trousers at the end of the show was an especially puerile delight: granny panties in a Gucci anchor-print, with a clamshell over the crotch. A clamshell! You know, that thing the most beautiful woman in the world, the one who literally stands for sex, came out of to chill on the beach of life. One of the most potent symbols of femininity sexuality—clamped over the crotch of a pair of men's briefs. Sex at Gucci: what a hoot!