Cynthia Sley and Pat Place of the Bush Tetras in 1980. Photo by Ebet Roberts/Redferns.
The Bush Tetras Are a National Treasure and You'd Better Cherish Them!
The legendary post-punk band are playing The Kitchen's Spring Gala, so GARAGE caught up with the guitarist Pat Place and drummer Dee Pop to assess the state of Tetras.
Cynthia Sley and Pat Place of the Bush Tetras in 1980. Photo by Ebet Roberts/Redferns.
The Bush Tetras have riled, rumbled, and rolled the most discerning of freaks and music nerds on and off since they formed in New York circa 1979. Labelled post-punk and abutting the antagonistic No Wave scene, the Tetras were totally punk, utterly groovy, and essentially singular. With their latest EP Take the Fall, the first new record from the group in a decade, one finds a band that not only still has it, but can run circles around newer groups any day of the week. On the occasion of their upcoming set at The Kitchen's Spring Gala on May 16, which honors their contemporaries Nan Goldin and Lydia Lunch, GARAGE spoke with the band's guitarist Pat Place and drummer Deep Pop about where they are and where they've been.

GARAGE: Let's get down to brass tacks. What was the first performance or exhibition that either of you saw at The Kitchen? What was your first memory of that place?
Pat Place: Oh my God, well that goes back to when I moved to New York in 1975, and The Kitchen was in SoHo, so I was aware of them and what they were doing from very early on before they moved to Chelsea. We'd go to performances by Laurie Anderson, Yvonne Rainer, and so many other people and artists who were performing there back in those days. It was always an amazing spot. Later in the 1990s, I saw everyone from artists Cindy Sherman, Kiki Smith, dancer and choreographer Bill T. Jones, and filmmaker Vivienne Dick there.
Dee Pop: My earliest connection with The Kitchen was actually was when it was part of the Mercer Street Arts Center, and it was called The Kitchen because it was where you got food. The center had various different rooms, including an Oscar Wilde room, but The Kitchen was the original part of that space that had the more experimental things going on. The first time I went there was to see the New York Dolls, and then by virtue of being there saw a lot of other things, like early Suicide, but I primarily went to see the Dolls then. The Bush Tetras first performed there in 1979, but the line up at first was a little different from what the classic Bush Tetras would be. Cynthia Sley, who did vocals, wasn't in the band yet. We had Adele Bertei, who was in the original lineup of The Contortions, sing and we only did one gig with her in the band. Our first show was actually reviewed in the New York Times, by John Rockwell I'm pretty sure, and it wasn't exactly a favorable review! Whatever questions we had about where we were going and what we were doing were probably answered in that review though, so we quickly changed course.
PP: Adele and I were in the Contortions together earlier, in 1978, and then she went on to form her own band called The Bloods in the 1980s.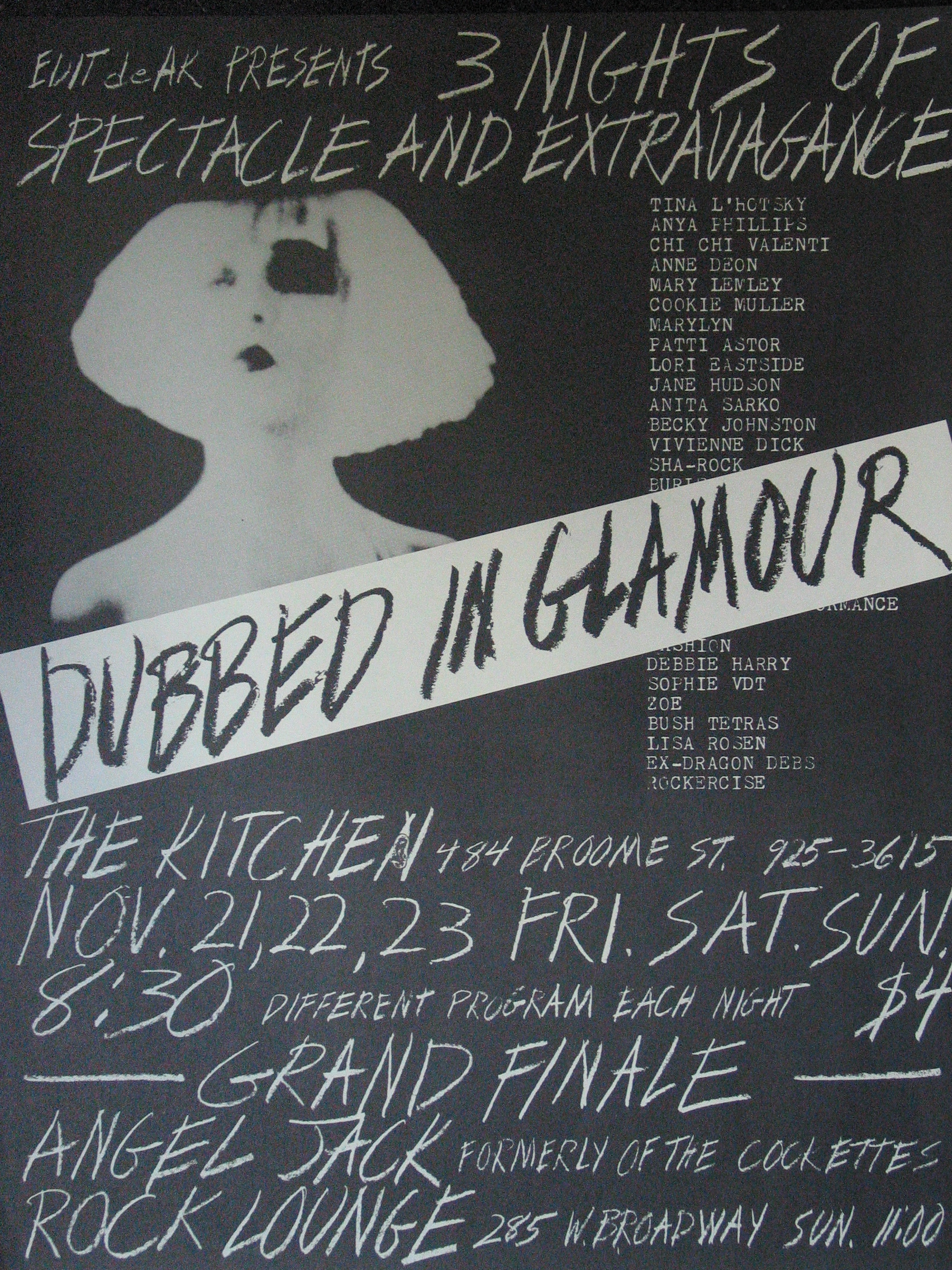 GARAGE: Jumping forward now to the present—you guys just released a new record, the EP Take The Fall, how was the recording of that and how do you feel like your songwriting process evolved or has changed over the years with different members?
DP: We have a new member in the band, Val Opielski, the bass player, and she has really helped us get back into writing. Over all this time we've cultivated our own sound, and just gotten better at it, but it doesn't cater to anybody's tastes or influences or the times. I think it's a sound we own, and the new record is all our strengths, finally coherent again. We're more focused about who we are than we've been in a long time.
PP: We were working with Julia Murphy on bass and then Cynthia moved to California for three years, so I think we did one gig in LA while she was there, but the band was not a working band at that point. She moved back, and then Julia said that she couldn't write or tour, so we said, "Okay, we did an occasional gig with the old stuff, but we all want to try writing again." When Val entered the picture it really gave us the opportunity to write again, and that's helped us evolve.
GARAGE: Do you guys play music outside of Bush Tetras too, or have other creative outlets?
DP: Val and I have a group called Thousand Yard Stare, and we just finished an album that we're about to try and unleash into the world, and then I'm constantly playing, that's pretty much all I do is play music or teach music.
PP: I'm actually just playing in Bush Tetras now, but I had this project in the 1990s with Don Christensen from the Contortions and Julia, an instrumental band called FAT, and we've got about twelve tracks that we're working on getting out there. I'm also a visual artist and was just in the Spring/Break art show.
GARAGE: The Kitchen's spring gala this year is honoring Lydia Lunch and Nan Goldin, and I wanted to know when you guys met them?
PP: I met Lydia when I was playing in the Contortions, hanging out at CGBG, and The Contortions probably played with Teenage Jesus and the Jerks a lot, so there was a lot of crossover there, and then later, too, the Bush Tetras used to play a bunch with 8 Eyed Spy, her band that she had later. And I knew Nan just from staying downtown in the 1980s, we were all hanging out together. Lydia was a force to be reckoned with, she was intense. But she was always very sweet to me and supportive, and then totally fierce on stage. I think she's pretty much a genius.
DP: The first Teenage Jesus gig I saw, I'm not sure if it was at Max's or at CBGB, but this set was like eight minutes long, and I just remember after they came off the stage I was like, "What the fuck was that? After I saw her there was no way in hell I was going to go talk to her. The reaction I had to them was very similar to the first time I saw the Ramones, and I grew up in the same neighborhood as the Ramones, so I knew some of them already. When I saw them in the band, I was like, "You're kidding me, those guys?" And when I first saw them play at CBGB they did a twenty-minute set, and my initial reaction was horror. But the next night I went back to see them again, and fell in love with them.
The Kitchen's Spring Gala is on Wednesday, May 16 and will feature performances by the Bush Tetras, Nicolas Jaar, James Chance, and JG Thirlwell & ensemble along with Lydia Lunch's RETROVIRUS, her band with Weasel Walter, Tim Dahl, and Bob Bert.