Photograph via Getty Images.
All the Weirdest, Wildest, Coolest Moments from the Cannes Red Carpet
Protests, a Michael Jackson impersonator, great Star Wars merch, and more.
Photograph via Getty Images.
The Cannes red carpet is like no other. The carpet itself is wider than any other in the world, giving attendees the space to wear clothing more voluminous and dramatic than they might at a typical Hollywood premiere. The French like their fashion to be spectacle, which means attendees are more daring. The sun in the south of France bounces off the sea and creates a glorious, Vermeer-like light, so everything looks rich and calm. And the film festival's international entrants means that premieres are some of the industry's most diverse, providing a platform for stars from Asia and Africa, and minting bonafide celebs out of actors who were unknown just days before. Plus: the assembly of ego, fame, artistry, and beauty means that people do absolutely crazy things on the red carpet, like work out, and twirl around like music box dolls in ball gowns, wear naked dresses, and fly in on hoverboards.
Here, as we await the real awards—like the Palme d'Or or whatever—are the awards for Cannes red carpet achievements.
(Author's note: I will not be discussing Paris Hilton's DJ set with her boyfriend because it is beyond critique; I just really wanted you guys to see a photo of it.)
Meilleure édition du "Le Smoking"
Though expectations have relaxed, French designers used to hold a near-monopoly on the festival's carpet. Still, attendees love to pay homage to major moments in French fashion. Doutzen Kroes wore a perfect Tom Ford tuxedo with a shawl collar and broad shoulders—a flawless tribute to Yves Saint Laurent's masculin-féminin signature.

Meilleure utilisation d'une robe de velours
Chinese supermodel Liu Wen wore a gold velvet Bottega Veneta bathrobe over a black bralette, cinched with a leather belt and accessorized with a Chanel diamond leaf as an earring.
Meilleure réalisation in inexpicable Michael Jackson usurpation d'identité
From his bizarrely accurate dance pose to the flawless execution of his makeup, the Michael Jackson impersonator who inexplicably appeared at the premiere of Solo: A Star Wars Story was the stuff that Cannes legends are made of.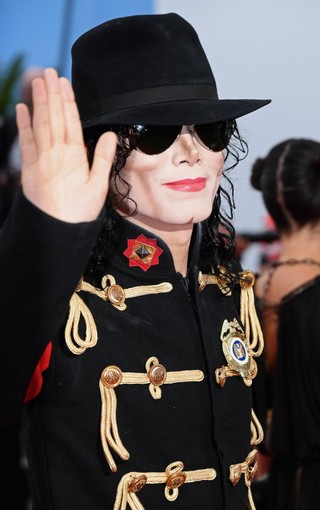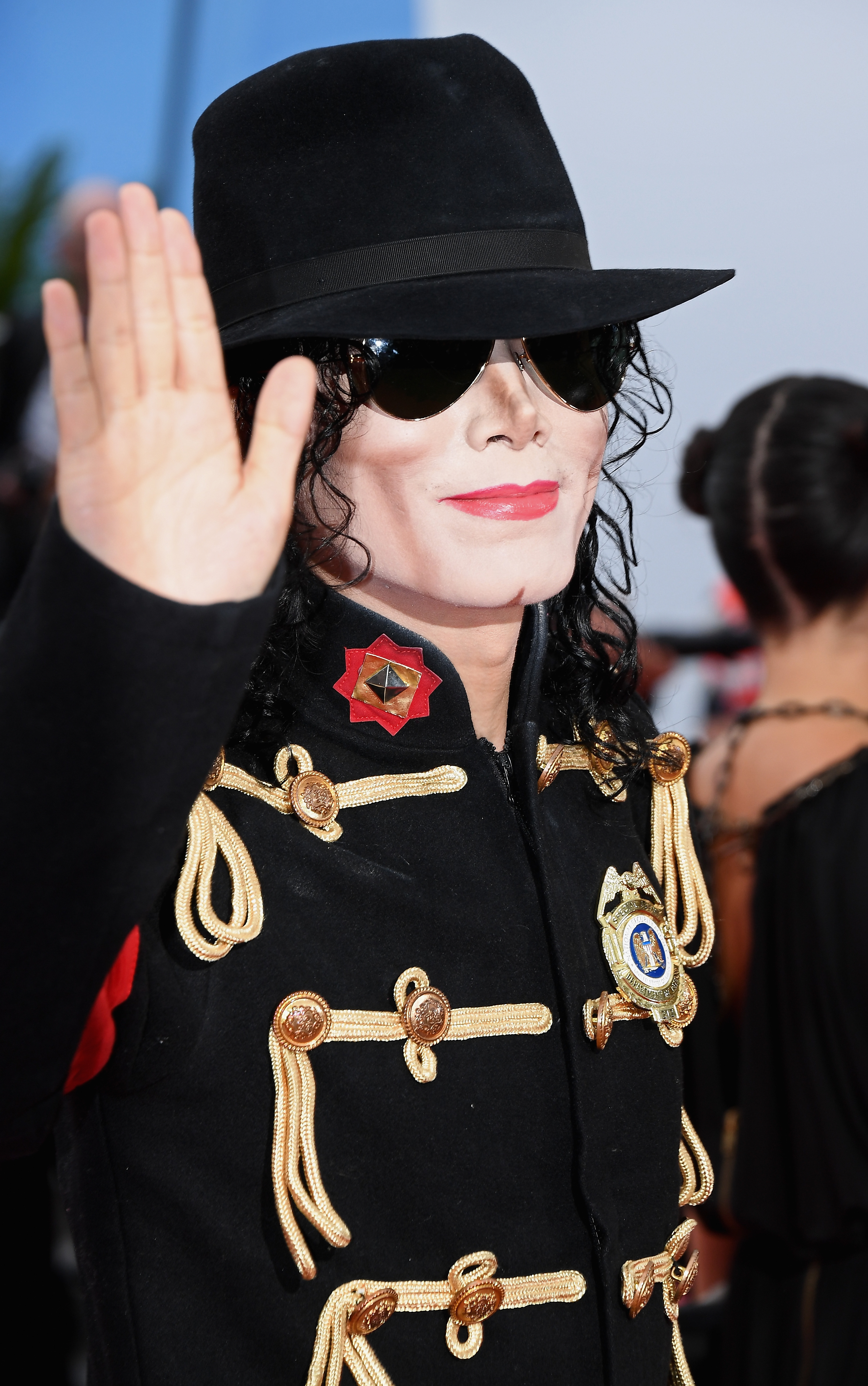 Pire exploit à John Travolta
Here is John Travolta—in town for the premiere of Gotti, his mobster biopic—disco dancing onstage with his friend 50 Cent.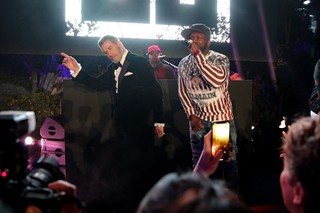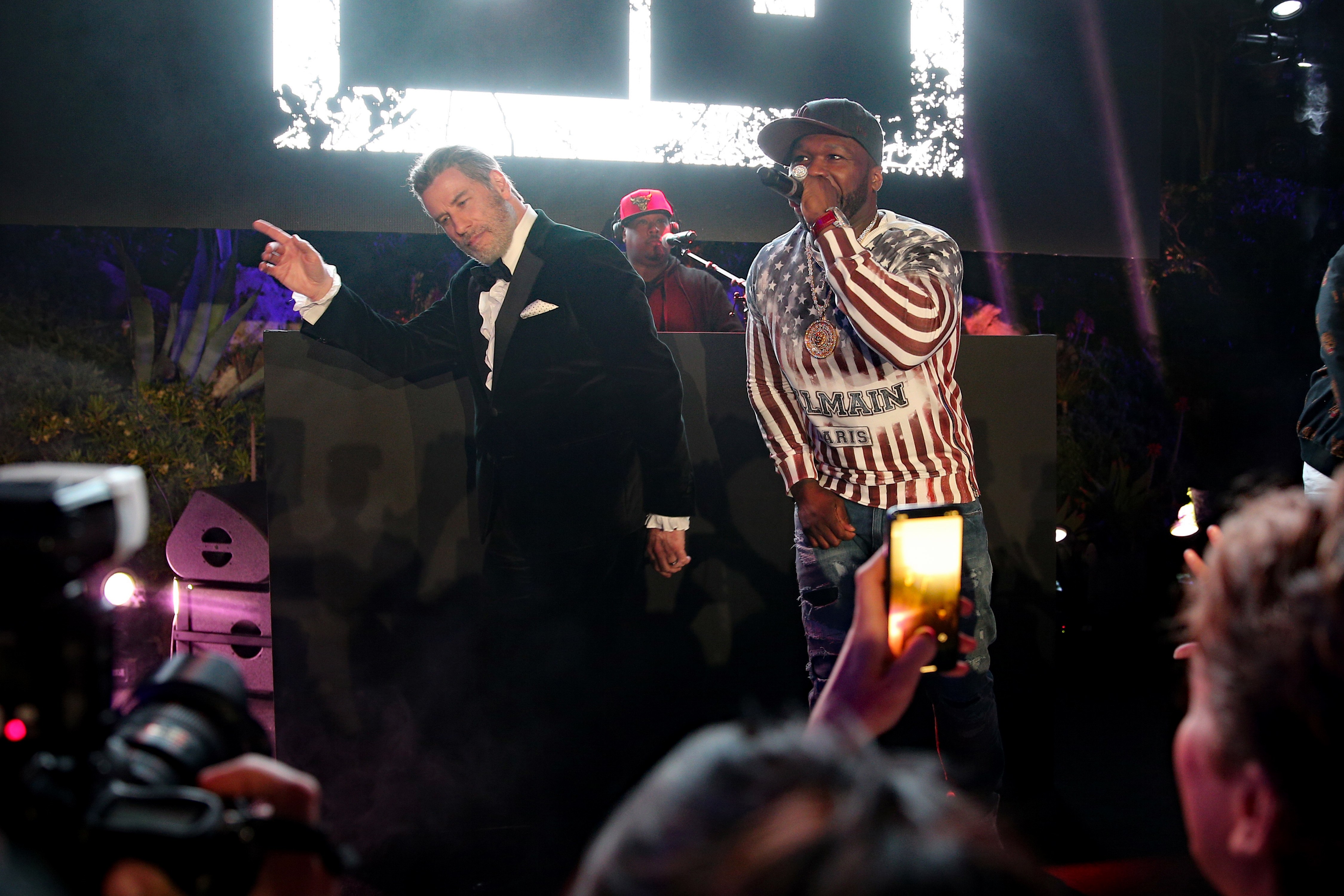 Meilleure utilisation d'un hoverboard
Here is the CEO of jet-powered hoverboard company Zapata, Franky Zapata, cruising around the festival on his Flyboard Air. This is not one of those dinky playtime hoverboards—this is the real deal.



Meilleure représentation de Sacai
The Japanese brand Sacai has a cult of fans, but it rarely makes an appearance on the red carpet. Actor Erika Karata showed how the twisty plaid and pleats of the Spring 2018 collection complement a star.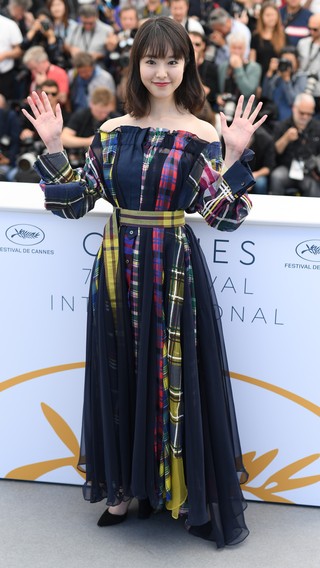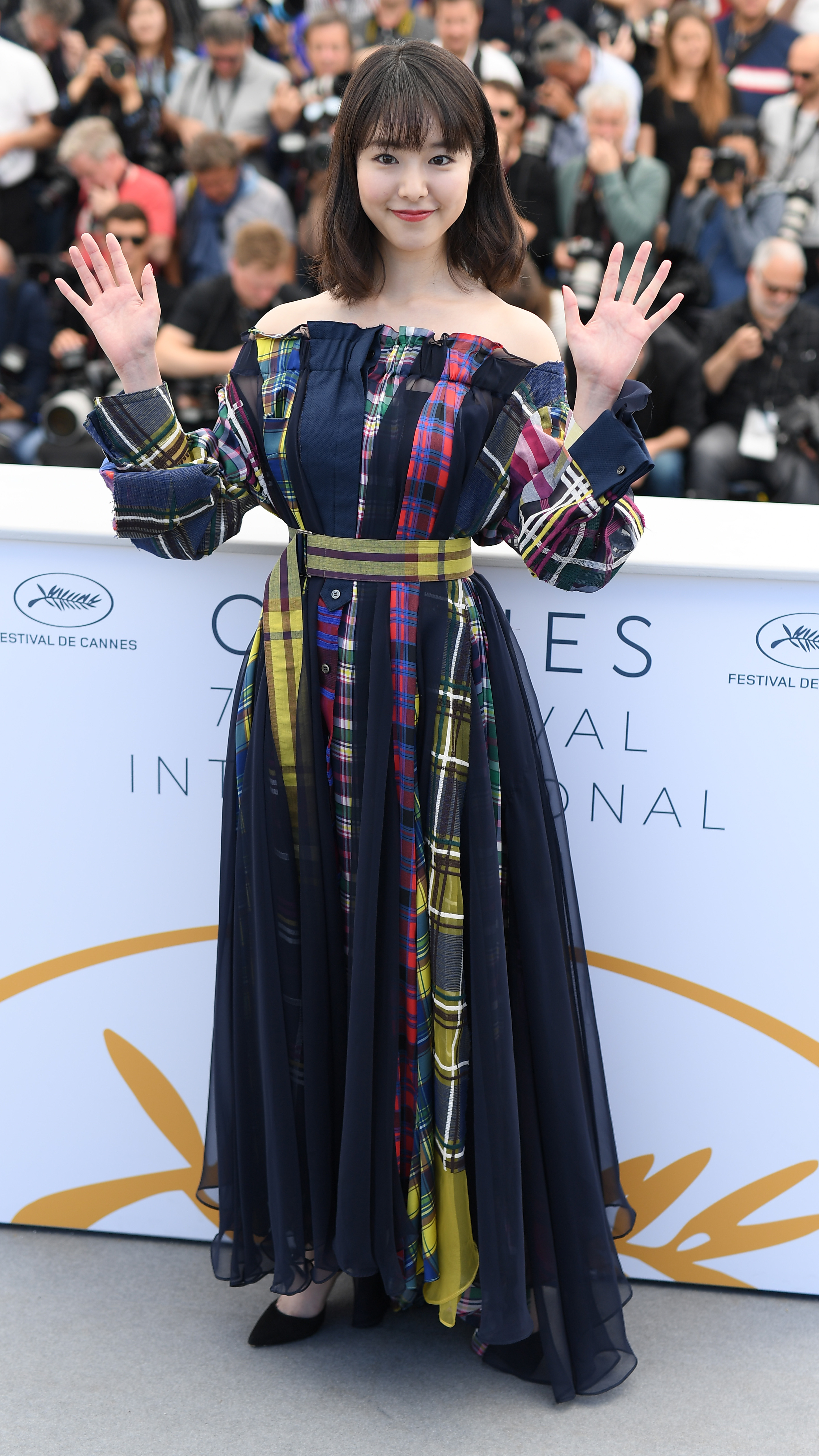 Meilleure. Spike Lee. Au monde.
Lee's film BlacKkKlansman, the true story of a black police detective who went undercover in the Ku Klux Klan during the '70s—is the festival's most talked about film and is being praised as a major comeback moment for Lee. It received a 10-minute ovation. To the photocall, he wore a pair of custom Nike sneakers with the film's title and his production company's logo, along with the message "POWER TO ALL THE PEOPLE."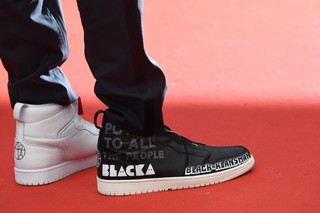 Chapeau le plus cool
Ron Howard wore the baseball hat of Star Wars merch nerd dreams.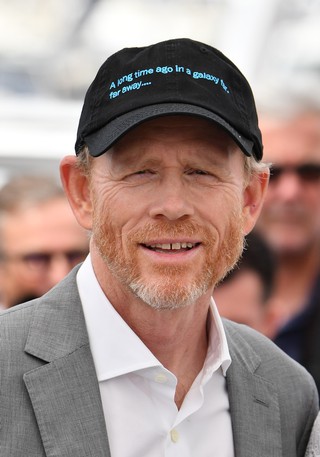 L'aspect le plus dramatique de Kappa
Meanwhile, the producer of Gotti wore a studded white leather jacket and a pair of track pants by Italian sportwear brand (and Gosha fave!) Kappa to the film's photocall.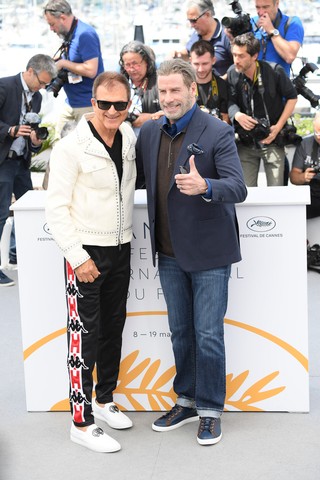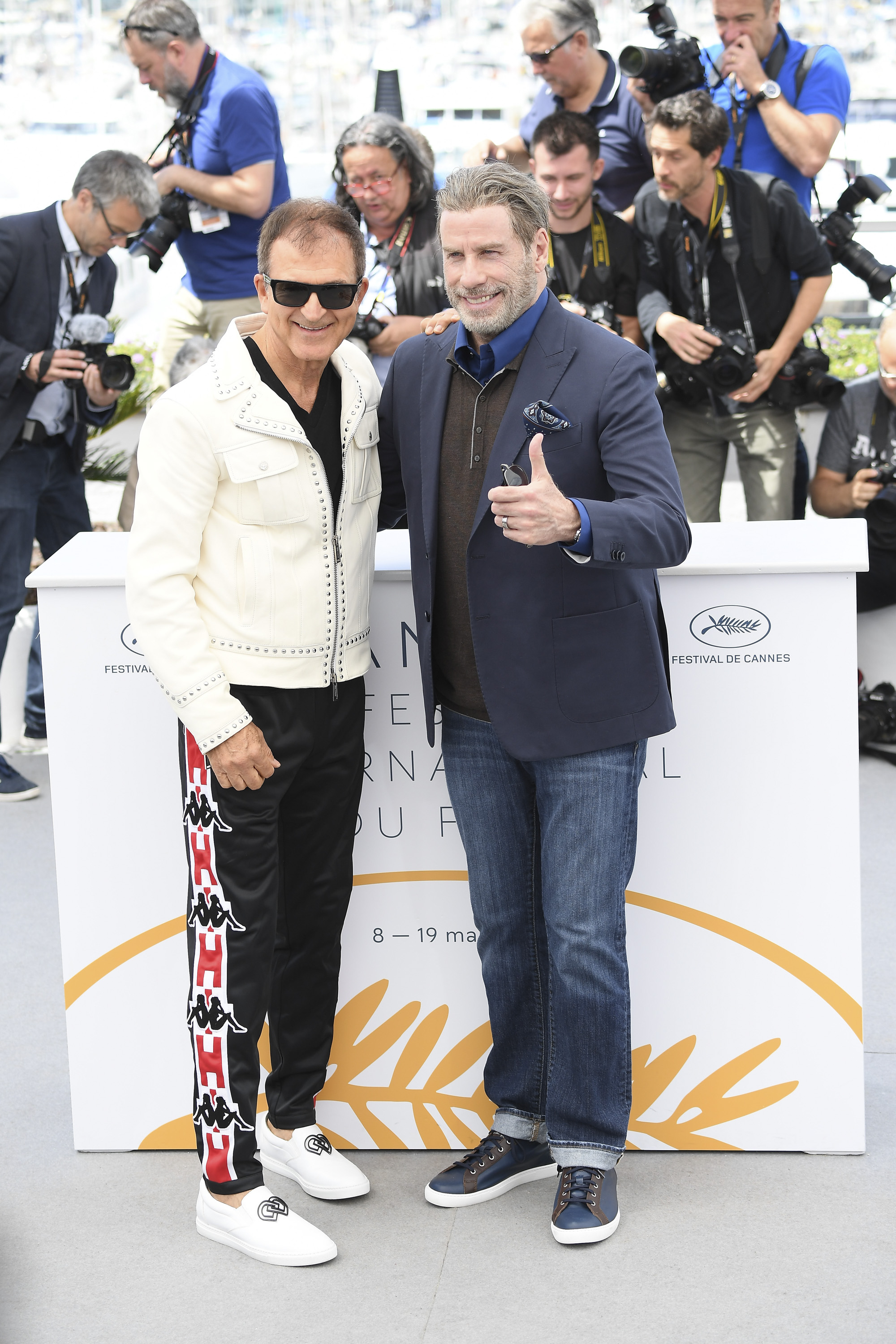 Meilleur moment de "that bitch"
Jane Fonda, a vocal supporter of #MeToo, paired a Birkin with her Time's Up t-shirt. This is the moment when "SCREAMING!" was replaced with "HEAVENLY CHORUS!" (At least for me.)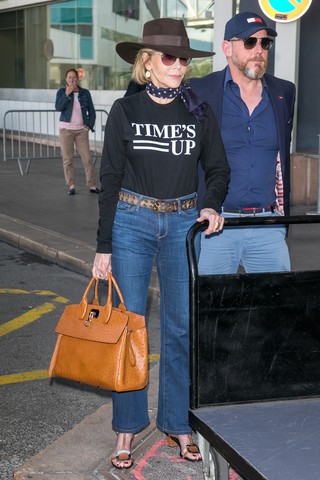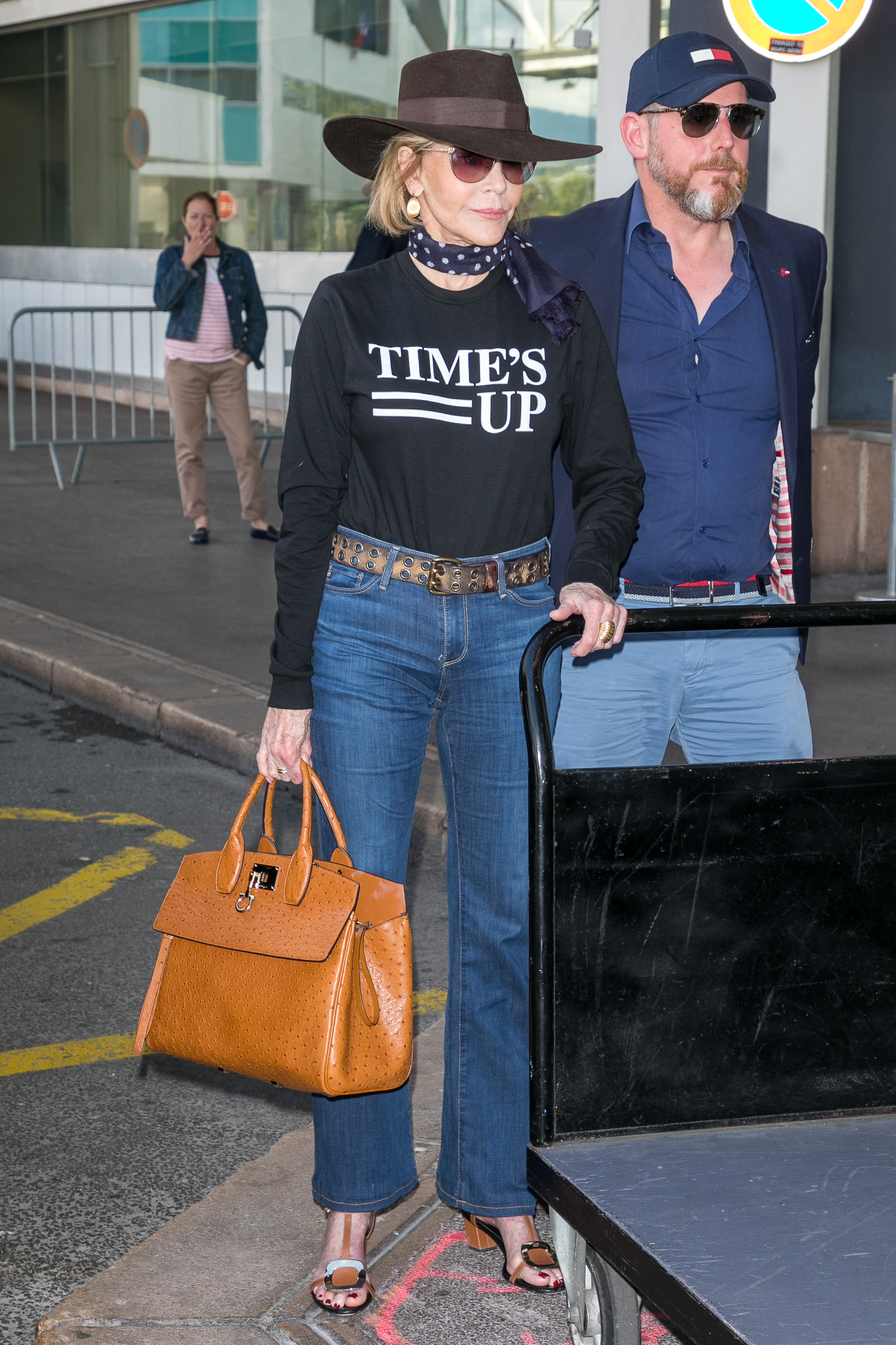 Meilleur rejet de chaussures
Kristen Stewart is so pouty and hot and willing to vocalize annoyance with things like red carpet dress codes that it's tempting to think of her as an honorary French woman. At the premiere of BlacKkKlansman, she yanked off her Christian Louboutins and walked the carpet barefoot, which made her spangly Chanel minidress look even more bad-ass-French.
Everyone is writing about this as a PROTEST!!!! But it's likely Stewart was just, like, uncomfortable, and the coverage has overshadowed an actual protest, and a very powerful one: on Monday, French-Lebanese actress Manal Issa walked the Star Wars red carpet with a sign reading: "STOP THE ATTACK ON GAZA."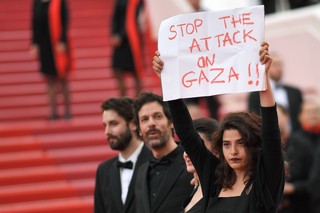 Une certaine obsession
One of the delights of Cannes is that it brings new icons to our attention. This year, it's Burundian singer Khadja Nin, who's serving on the jury. She wore an incredible royal blue gown printed with a fleur-de-lis scroll on Wednesday, an amazing black silk off-the-shoulder gown and matching head wrap at a dinner on Sunday, and a black button-down with a printed sash belt and matching head wrap to protest the lack of female filmmakers honored during the festival's history, linking arms with Lea Seydoux, Ava DuVernay, Cate Blanchett, Agnès Varda, and others.