Presented, Sir Alfred and Lady Beit, 1987 (Beit Collection) Photo © National Gallery of Ireland NGI.4535
Meet the Art World's Most High-Profile Detective
In Garage Magazine No. 6, Charles Hill spilled the secrets to investigating high-profile thefts of Vermeers, "The Scream," and more.
Presented, Sir Alfred and Lady Beit, 1987 (Beit Collection) Photo © National Gallery of Ireland NGI.4535
Like the viking sagas, art-crime sagas can be bloody, redemptive, and exhausting. Heroes and monsters abound. The legendary bloodhound Charles Hill recounts three spectacular art heists and reveals to GARAGE the psychology of the cops, the robbers, and the criminal masterminds who populate the art world.
Case 1
The Isabella Stewart Gardner Museum in Boston, Massachusetts, was robbed on the night of St. Patrick's Day, 1990, by two men dressed as Boston police officers. They stole a number of paintings, including Vermeer's The Concert, three Rembrandts (one his only seascape, The Storm on the Sea of Gahilee), and Manet's Chez Tortoni, along with the finial to a banner from Napoleon's Imperial Guard and an ancient Chinese beaker. The most important painting in the Gardner Museum is probably Titian's Rape of Europa, but is was too big to shift. The finial was possibly stolen as some childish game of Capture the Flag, and the beaker was simply attractive and available. Nothing has been seen of them since.
Isabella Stewart Gardner put together her collection in the late 19th century, largely on the advice of Bernard Berenson and Lord Duveen. Not every piece in the museum is exactly what Berenson and Duveen claimed it was when they sold it to her, but the masterpieces at least are genuine.
In my opinion, the main villain was a top-echelon informant for the FBI named James Joseph Bulger, nicknamed Whitey. There is no hard evidence for this but I combat art crime both rationally and irrationally, intellectually and viscerally. That technique serves me well as a style and measure of success.
Through Whitey, the FBI had eviscerated two New England Mafia families, the Patriarca and ANgiulo clans. He went on the run in the late 1990s lot was captured in California in 2011 and imprisoned for 11 murders and other crimes. It is inconceivable to me that Whitey did not know why the Gardner Museum paintings were stolen and where they went. Even the dogs in the streets of South Boston on the new morning of March 18, 1990, must have known that Whitey was involved in some way before, during, or after the robbery took place. However, he is saying nothing. What can he say?
There are three strands of inquiry about what happened to those paintings, the finial, and the Chinese beaker. In March 2013, the FBI announced that they knew who the culprits were and are concentrating their efforts in South Philadelphia, presumably among Italian Americans. I think that is speculative bullshit, because they want it to be true. The second strand is based on information from a variety of sources acquired by Richard Ellis, formerly head of the Art & Antiques Squad at New Scotland Yard. I would not vouch for the probity of any of his sources, but they all seem to sing from the same hymn sheet and place those stolen Gardner Museum paintings in Ireland.
My strand of enquiry leads to Ireland as well, although I admit it may be as speculative as the FBI's ideas. The robbery at the Gardner Museum was inspired, if that is the right word, by Martian Cahill's art thefts in Ireland, including the great heist at Sir Alfred and Lady Beit's home, Russborough. It's like unraveling the storyline of Sophocles' Antigone, perhaps best read in Seamus Heaney's adaptation of that play in The Burial at Thebes: I believe the two Gardner thieves have died, and the before the second the second one went to meet our Maker, he asked me to help find the body of his brother for a proper burial.
The most important consideration regarding the Gardner Museum's stolen paintings is to recover them intact, and secondly, to recover them without excessive hassle. Prosecuting the thieves would be a pointless exercise. The people who hold the artworks now are not the ones who stole them. In my opinion, the reason they are hidden away is because no one wants to get caught in possession, and those who now hold them are unsure what to do with them. As I see it, my task is to provide them with a few good ideas about how best to deliver those pictures, the finial, and the beaker back to Boston. The advertised reward is a consideration: at last count, on the FBI's stolen-art website, it was $5 million.
Case 2
Edvard Munch's original version of The Scream was stolen from the National Gallery of Norway. Oslo on the first morning of the 1994 Winter Olympics, which were held in Lillehammer, north of Oslo. Two men put up a ladder against the window of the room in which The Scream hung—that's what Norwegian organized crime was like in those days, The first attempt to climb the ladder failed. I supposed because it was cold outside, but the second succeeded and the two took off with the painting, all watched on CCTV by the security guard inside, who took his time to phone first his supervisor and then the police.
Four months later, posing as an agent of the Getty Museum in California, I located the painting in the basement of a summerhouse along Oslo Fjord. I had driven down there with a dodgy art dealer known to the thieves. We all stopped for a coffee along the highway first and made a plan. I would continue south and collect the picture, while my minder (who they reckoned was an English thug based in Amsterdam) went back to Oslo to sort out the money for its recovery.
In fact, though he looked like a gorilla, he was the most highly decorated officer in London's Metropolitan Police, the denouement of the drama came when I was invited to go down to the basement to claim the painting. I was not prepared to be held in that basement until the following Christmas, so I told my host, the dodgy art dealer, what I thought of that idea in language that could best be described as Old English vernacular. So he went and brought it upstairs himself. I unwrapped it from a blue sheet and saw first where Munch had started painting on what's now the back. The picture is painted on heavy cardboard, which surprised me, but I turned it over and there was the famous image, including the original splatter marks where Munch blew out a candle on it. I said something original like "Holy mackerel" while I admired it. We then drove with it in his Mercedes boy racer coupé to the Asgardstrand Hotel (that hotel is depicted in another painting by Munch of young girls on a pier) and when he left (ostensibly for me to get some sleep) I called my Norwegian police colleagues to come and collect it.
Meanwhile, my gorilla-lookalike undercover police colleagues had a fight in Oslo's Grand Hotel with a psychopath and a sociopath, aided by two Oslo Police Officers Who sauntered into the room with their snack packs of Big Macs and cokes, and the money—big bucks in krona. The two fighting fruit-and-nut cases were arrested.
The dodgy art dealer was later arrested and released without charge. At their trial the thieves' lawyers claimed that I was in Norway Illegally under a false name and with false papers (provided by the government of Norway and the UK) which is prohibited by post-Second World War Norwegian law to prevent secret police actions, so they work free, too. Still, the painting was recovered and that was the important thing.
Munch was an artistic genius and a reprehensible creep. When he died he was given a state funeral by Vidkun Quisling's Nazi collaborationist government. He produced four, possibly five, versions of The Scream, and lithographs of the image. The blow-up dolls and key-chain fob came later.
In 2004, a police officer was murdered during an armed robbery at cash depot in the Norwegian city of stavanger, and to divert the police's attention from the investigation into that, an armed robbery was committed later in the year at the Munch Museum in Oslo, during which versions of The Scream and Madonna were stolen. The armed gang responsible were mostly Albanian ethnicity, living in Oslo and the Swedish city of Gothenburg, and were completely unconnected to the 1994 thieves, who were local no hopers. One of the organizers of the 2004 theft, David Toska, claimed an advertised reward of one million dark chocolate M&Ms when that version of The Scream was recovered in 2006. All types of people commit art crimes, including chocoholics.
Case 3
In 1998, a portrait by Lucian Freud of his sometime friend Francis Bacon—two of the greatest painters of the 20th century—was stolen from a British Council exhibition in Berlin. Students—Freud and Bacon groupies—were visiting the exhibition, and one of them took it off of the wall and placed it under his or her coat and walked out. Inadequate security, it seems. The portrait, which is owned by the Tate, is a masterpiece, and had been on loan to the British Council for Freud's first retrospective exhibition, which started in New York, went to Berlin, where the picture was stolen, and finished in London, minus the star of the show.
The portrait of Bacon is comparable to a 17th-century picture called The Goldfinch by Carel Fabritius, one of Rembrandt's best students. The Goldfinch is usually at the Mauritshuis in The Hague, but while one loan to New York's Frick Collection in 2013 it pulled in the crowds. When I was based at Europol in The Hague in 1994, on secondment from police in London, I used to go to the Mauritshuis for lunch and was intrigued by that picture and the Vermeers. Freud's best portraits are a development of Fabritius's, Vermeer's, and Edward Hopper's artistic work, in my arrogant, know-it-all opinion.
In 2001, the Bacon image was put in the public domain when 2,500 copies of it were plastered around. Freud himself designed the poster, offering a reward of 300,000 deutsche marks for the return of the picture. No success. I went to the British Council and offered to help find the painting. The head of the exhibitions department was a delightful lady who soon afterward, at a dinner party, asked Sandy Nairne, who was then on his way to becoming director of the National Portrait Gallery, if my talents were good enough. He answered yes, and that she only had to ask me about my abilities and I would tell her. It was a marvelous put down for a vain bastard like me, and it has amused and rankled me ever since—because it was true. (Vanity of vanities all is vanity, and that's a particularly good insight into the art world.) No one got the job, and it was left to the wanted-poster exercise. Nothing ever came of that publicity blitz in Berlin. It's time to try again.
Now is a good time to recover the Bacon portrait, because an inferior painting, a triptych portrait of Freud by Bacon, recently sold for an eye-watering $142 million in New York. Because it is in institutional ownership, the Bacon portrait by Freud cannot have such a price tag. However, it can be put on display for us all to admire and contemplate. Recovering that portrait in the public interest.
Some poor soul is probably anxious about having the painting and keeping it hidden. Don't suffer if you have it or know the person who does. If individuals can steal them, then individuals can recover them. It's something for us all to consider doing. We have a common bond of humanity and civilization that can embolden us.
GARAGE readers in Berlin can ask around. There may well be a reward comparable to the one advertised on the 2001 poster, but that has yet to be decided. However money is legally available for information leading to recovery of the painting. Contact info@garagemag.com and we will work out a way to restore the painting to the Tate. No aggravation: the past is the past. Neither the polizei in Berlin nor the police in London are up for taking anything other than a public relations interest in what happens.
Charles Hill In Conversation with GARAGE
Michael Polsinelli: Your job has that intriguing mix of intellect, glamour, and danger. Were you seduced by the idea of it?
Charles Hill: I joined the police because that seemed an interesting place for me to work out intellectually what I wanted to do with my life. I'd come to the conclusion that I wasn't going to make it as a clergy man in the Church of England, and I didn't want to teach because of that wonderful jibe of Henry Kissinger—"The stakes are so low." When I was a detective sergeant I was asked to do an undercover job, going to see two hardened old criminals who had put this painting away for their retirement. One was an old armed robber, the other an old safecracker. They met me at Heathrow—they thought I was some dodgy dealer who'd just come off Concorde, and we went to their place in Kent. I took one look at the picture and told them it was a Victorian pastiche, thinking it was best to be straight with them. It took them aback, but they were happy enough to pour cognac down my throat and took me back to Park Lane, where I was staying. They were soon raided by the Flying Squad from Scotland Yard. Scotland Yard asked me what I thought the painting was worth and I said "Probably a few grand, but ask an expert." So they took it to one of the big auction houses and some grandee said it was a Victorian pastiche of a 16th century Parmigianino and was worth £3,000. From that point on I was a made man.
MP: How do you maintain a successful relationship with the criminal world?
CH: I no longer do undercover work. I did it as a police officer because I was asked to. You've got to keep your lies to a minimum but you've got to present yourself as somebody people want you to be...which is the fashion world all over, I suppose. I'll only ever lie if I absolutely have to. My patter is pretty much the same—I go as me, a retired police officer, and since I'm pushing 70, it's easily done. I'm as straight as I can be with people, but with a reasonable amount of charm. I once had dinner with Judge Giovanni Falcone, the world's most famous Mafia prosecutor, and I asked him, "How do you get the pentiti [Mafia informants] to talk to you?" He said, "When I tell somebody I'll do something, I do it." It riveted itself in my brain. Whatever I may think about people personally, I keep it to myself and just treat them as human beings. We're all entitled to be treated as human beings, and that includes people you wouldn't want to take home to meet your mother.
MP: You've been in some sticky situations and met some great characters. Is there anybody who particularly sticks in your mind?
CH: George Ortiz. George had the finest private collection of antiquities in the world. His money came from South American mining. He died late last year. He rang me to say he had a problem and invited me to his château in Geneva. I gave him advice that I know he didn't take. It involved him being straight with people and he wasn't up for that, dear old George. Before supper he showed me his collection, in an underground vault built by some German safe company- the full works, wheels, great heavy doors. In we went to look at his finest pieces, all looted works, stolen, and he was tremendously proud of it. He told me stories of how he got hold of various pieces- "This was from the banks of the Nile. The problem for the young farmer who found this piece was, if he'd reported it, the Egyptian state would have confiscated his land and earmarked it for excavations, and then he and his family would have starved, or he would've had to become a fisherman and they would have got mercury poisoning instead." There it was, a wonderful ancient Egyptian work of art. He always used to argue, "If I don't buy these, who will? Here in this bank vault between my house and my medieval barn is the finest collection of looted antiquities on the planet." He's the only person I've met in my entire life who gloried in being the secret collector at all; everybody knew it. He was for many years the archenemy of Lord Renfrew, former professor of archaeology at Cambridge University. Some years ago George put on on an exhibition of his things at the Royal Academy in London. Lord Renfrew walked up and down outside in Piccadilly with a placard calling George a son of a bitch, or whatever a distinguished professor at Cambridge would call somebody.
MP: So these Dr. No characters—reclusive masterminds who order thefts to furnish their own walls—really aren't as common as we've been led to believe?
CH: Goya's portrait of the Duke of Wellington was stolen from the National Gallery in London in '61 and Dr. No came out in '62. James Bond and Honey Ryder walk past a painting on an easel in Dr. No's subterranean cavern—it's Goya's portrait of the Duke of Wellington—and Bond comments, "Oh, so that's where it went." The truth of the matter is that the painting was in a suitcase on top of a wardrobe in a two-up two-down terraced-row house in Newcastle-upon-Tyne, the home of Kempton Bunton and his sons.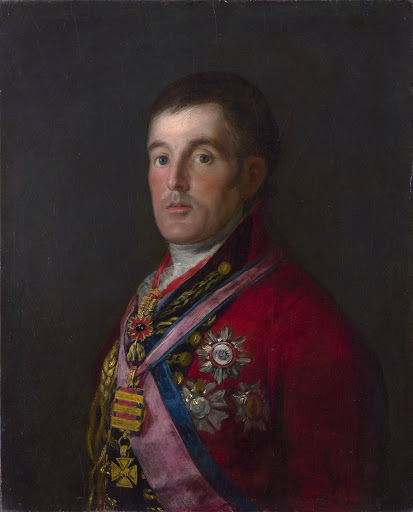 CH: That would be Ortiz. All those works, stolen dug up, looted from tombs, from here, there, and everywhere. As he's dead now, he's the most successful, unprosecuted, dishonest handler of stolen works of art, ever. He told me that he would leave his works of art to the city of Geneva. Everyone in Geneva is probably fighting over his collection now.
MP: Could you indulge us in some of the more dangerous situations you've been in?
CH: In May 1986, the Dublin gangster Martin Cahill, who was known as The General, raided Russborough, an 18th century Palladian mansion in the County Wicklow mountains south of Dublin belonging to Sir Alfred and Lady Beit. Kevin Spacey and John Boorman were both involved with films about Cahlil, and Cate Blanchett played Veronica Guerin, the journalist who was shot dead while investigating his legacy after he was gunned down. About a month before I recovered the major paintings of the Beit Collection on September 1, 1993, in Antwerp, I had a confrontation in a hotel with a man who has since been murdered, Niall Mulvihill. He didn't know I was a police officer. I was undercover, and he thought I was from California. I was straight with him and told him he wanted too much for some of the paintings, but he was greedy so-and-so and thought I was holding back on him. The threats he made were serious, against me and my family. I'm glad he didn't realize I was a cop, that's for sure. I had told one of my colleagues where I was going to be, so if I'd be floating out to sea in Antwerp harbor they would have identified my body more easily.
MP: What kind of characters have you had to assume to get through your career?
CH: In that case I did the dodgy mid-Atlantic-accented art dealer who could place stolen works in rich hands. I've used a variety of names but that's pretty much the one personality I used. There are plenty of dodgy art dealers, and a lot of them have mid-Atlantic accents. I played into the stereotype by wearing a bow tie, and things like seersucker suits, and loafers with tassels on, which you wouldn't catch me dead in ordinarily.
MP: What kind of provisions do you put in place to protect your safety?
CH: I try never to get myself into a situation that I can't talk my way out of. I know I've made a lot of enemies in the police as well, in a variety of countries. During the recovery of Beit paintings I had a gun held to my head by a fat Belgian SWAT officer, who handcuffed me facedown on the asphalt of the airport parking lot and ruined my tie. The officer smiled when he pulled the gun away, which was kind of him. My wife tells me that I make enemies unnecessarily by ignoring their views. If whatever I do is legal and reasonable, I'm happy to stand in front of the judge and jury and let them make up their minds about what I do and how I do it.
MP: You're one of the most renowned people in your field. What marks you apart?
CH: Bullshit. I'm a straight talker, and paradoxically a big bullshitter. Also, I tend not to be frightened of anybody other than myself—and I'm not at all that frightened of myself either.
MP: You've been on many high-profile cases and recovered some phenomenal works of art—Munch's The Scream, Vermeer's Lady Writing a Letter with Her Maid. Which job was the most satisfying?
CH: It's something I'm doing at the moment. It is giving me enormous satisfaction as well as great frustration. About 18 years ago, at the opening of the Beit Wing at the National Gallery of Ireland, I made a promise to an elderly lady—Clementine Beit. Sir Alfred had come from a Hamburg family who made a fortune in South Africa, and Lady Beit was a cousin of the Milford sisters. She thanked me for recovering the majority of their stolen pictures, which included that Vermeer and Goya's wonderful Portrait of Doña Atntonia Zaraté. She said to me, "We didn't have children, these were our children." Still unrecovered are two Francesco Guardi architectural caprices- imagined scenes of ruins in the Veneto, painted before Napoleon arrived to ruin the landscape some more. I gave her my word, and I intend to get them back. I've traced one of them to the Low Countries, where it's storage, and the other to Florida, where it's with someone who probably doesn't realize that it belongs to the Alfred Beit Foundation. My advice to GARAGE readers who recognize it would be to get it professionally packed up and delivered to the Irish Embassy in Washington. That Would save hassles with the FBI, Miami-Dade police sheriffs, or state troopers.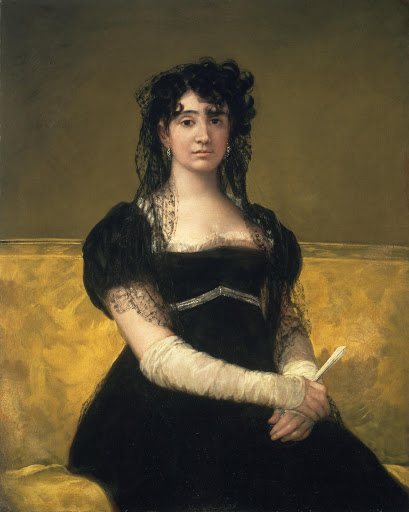 MP: You spoke about emotional value. Placing value on works of art in this context is particularly intriguing, because everyone involved has a different investment—the victims, the police, the thieves. How do criminals devise the amount of their ransom demands?

CH: When you steal a masterpiece, frankly it is priceless. Somebody can set a figure on a picture —a good example would be the forth or the fifth version of Munch's The Scream, the cartoon version, which had a load of burble on it by Munch. It was an embodiment of Edward Hopper's dictum, "If you could say it in words, there would be no reason to paint." It was sold at Sotheby's not so long ago for $120 million. An extraordinary figure, and it's by far the least attractive of the versions he did. I recovered the original version when it was stolen in 1994. People put prices on it, but the simple fact is that you can't sell it. Villains find that difficult to understand.
WP: There must be a number of motivations to steal art.
CH: Some art criminals do actually develop an interest in art. A good example is Jimmy Johnson, the arch-thief of the west of England, and his family clan of travelers. He and I walked around the National Gallery here in London and he told me that the last time he was in prison he submitted an entry for Arthur Koestler prize—a national prize for artworks by prisoners in the UK. Jimmy painted a version of Leonardo da Vinci's The Virgin of the Rocks and it got quite far in the process, but they found he'd cheated - he'd blocked it off and it was supposed to be done freehand. One of his nephews, who is now doing 11 years in prison, told me he was a great fan of Van Gogh, at which another art- criminal cousin who was with us at the time screamed at him "You fucking poof!"
MP: You once said that the thief of masterpieces is often a pinnacle of gang crime, and that it can be the gang's Achilles heel. Is the lack of police interest a missed opportunity?
CH: Absolutely. Trophy art heists by armed robbers indicate violent thugs who are involved in bank robberies, murder, mayhem and of course, drugs. An art heist is a joyride for them. But who the hell can they sell art to? Undercover cops, or ransom it back to an Insurance company? Their horizons are severely limited; they get into this sort of thing and it's beyond them. Thugs stealing paintings off of walls at gunpoint is, in my experience, an entirely unprofitable activity for them; it causes them nothing but aggravation. But by and large, art crime is something that the police feel uncomfortable dealing with. They'd much rather deal with a stolen car than stolen painting. It's a sense of intellectual inadequacy or lack of aesthetic interest.
MP: In times of financial austerity culture is usually the first government department to get in the neck. Is there dwindling support for what you do?
CH: Unfortunately the class system comes into play. People interested in art crime tend to be upwardly mobile or have already made it, and those down below couldn't give a crap. And since where most people live is below the median line its true to say that most people couldn't care less about art crime.
MP: Can you characterize an art thief? When the Mona Lisa was stolen from the Louvre in 1911, suspects included the intellectual Guillaume Apollinaire and Pablo Picasso—the supposition being that the painting could only be if interest to such minds.
CH: The money to be made in art crime is not from idiotic, high- value , trophy art heists, whether they're by Irish travelers, Balkan bandits, or mafiosi. Theft by deception is where the money is made. A lot of those people are great art lover themselves. They're perfectly happy to get hold of a painting, have a really good copy of it made and pass on the copy for sale as the real McCoy. One infamous New York art dealer, Ely Sakhai, got caught out in March 2000 when he put a genuine Gauguin up for sale at Christie's New York at the same time as a fake he had made and sold on to someone else , was put up for sale. He got 41 months in prison and fine of $12.5 million.
MP: Are there other faces of art crime that we may not necessarily consider?
CH: It's not just fakers and forgers its everyone involved in dodgy attributions and bogus provenance. The art world embraces extremes of ability and behavior, and art crimes reflects that, both in dumb -nut art robbers and sophisticated fraudsters. Because it's so self righteous, the art world enables me to see the worst in everyone—myself and others. Art criminals simply play their part in the concept of original sin. That concept is as old as prehistory, when Adam and eve made a mess of things, and often think that, in those early days of humankind, grave robbery was the first human profession, not prostitution—although that may be a close call.