"Living Tower," 1968, ball lamp, 1970, and spiral lamp, 1970, by Verner Panton. Photo courtesy of Pantonworld.
Meet the Collector Who Transformed His Home Into a Far-Out Design Museum
Verner Panton's joyful, hyper-saturated interiors were the peak of 1970s design. We spoke to Niklas, a collector on a mission to recreate Panton's distinctive environments today.
"Living Tower," 1968, ball lamp, 1970, and spiral lamp, 1970, by Verner Panton. Photo courtesy of Pantonworld.
In 1967, Danish designer Verner Panton's molded plastic chair, the first of its kind, went on sale in the United States. Writing in the New York Times two years later, Rita Reif described it as a "Z-shaped chair that knifes the air with a razor-edged silhouette," and called its design "startling."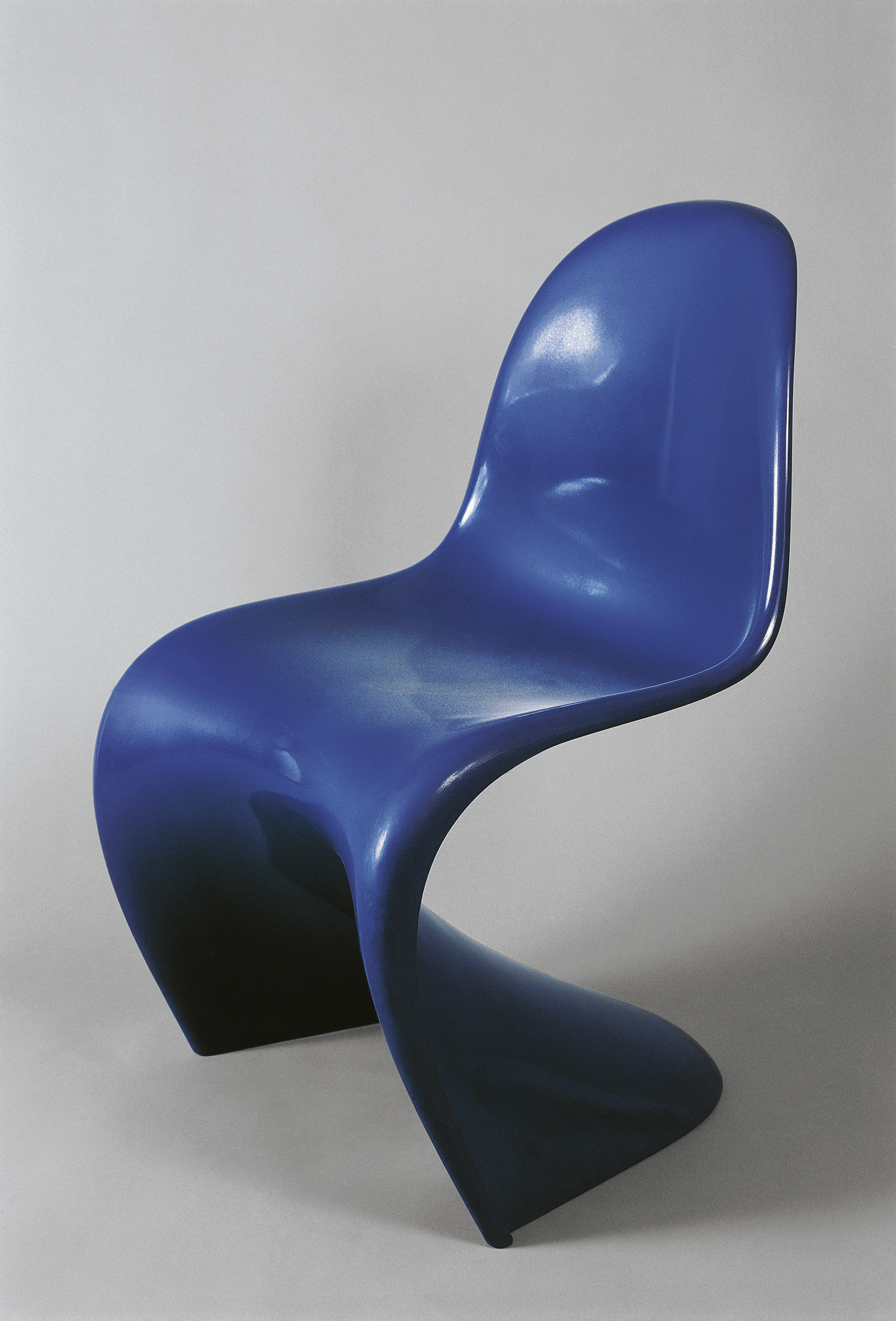 Even in the 1960s and '70s, the trippy heydey of Op art, postmodernism, and Space Age furniture, Panton's interiors were startling. At the offices of Spiegel Publishing House in Hamburg, he covered the ceilings in dense forest-green pyramidal stalactites; at the Cologne Furniture Fair in 1968 and 1970, he was commissioned by chemical company Bayer to transform the interior of a boat, which he filled first with furzy yellow sphere seats and saucer-shaped swings, then in 1970, covered the walls, floors, and ceilings with undulating humps and hillocks in blue, purple and red, variations on his "Living Towers" that serve as seating and space dividers. It looked like a psychedelic underwater cave.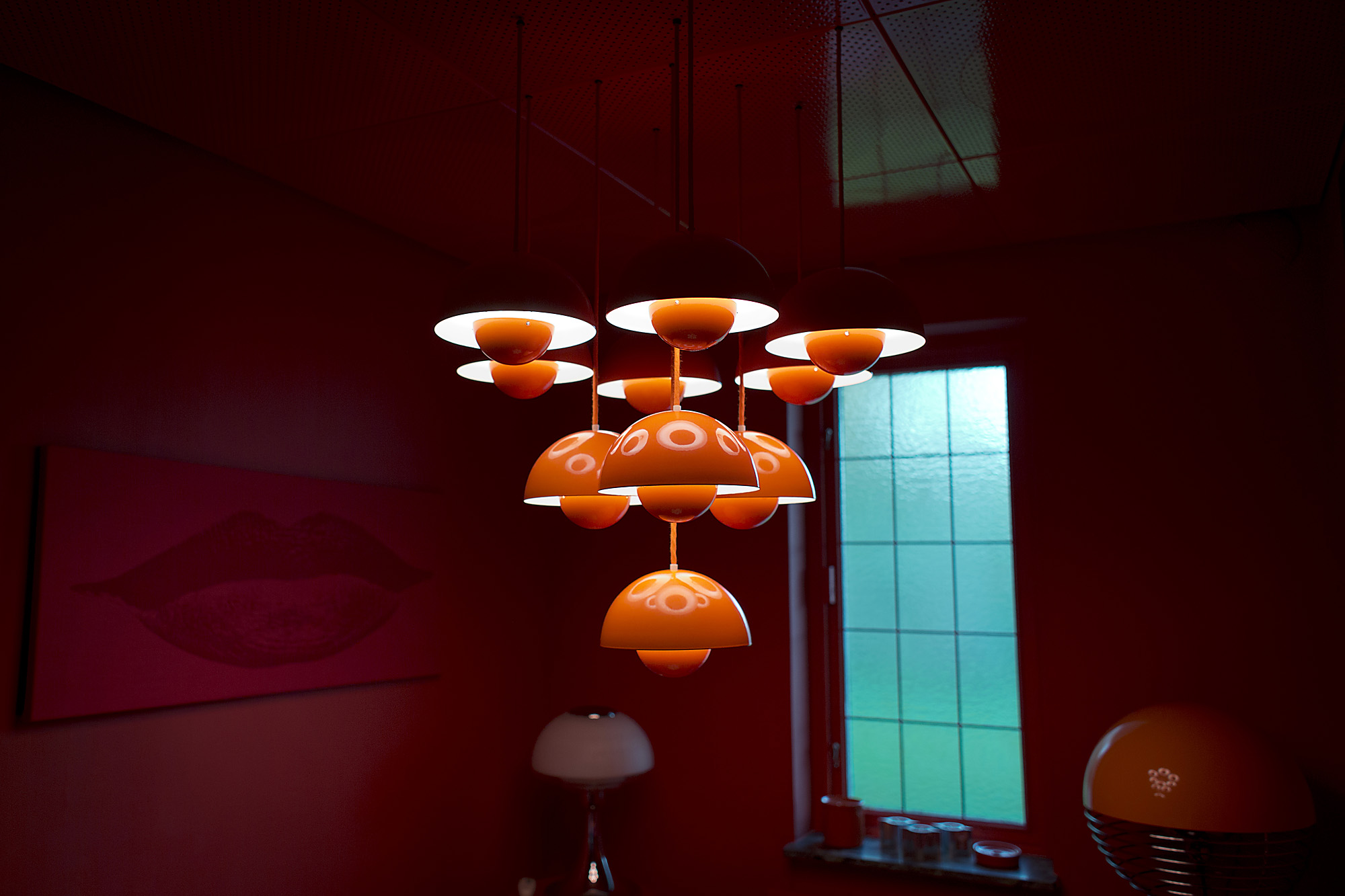 Today, the zaniness of Panton's work, on a first glance, looks dated: it has a loungey Jetsons vibe, and the hyper-saturated interiors seem busy and vertigo-inducing. But Niklas (name shortened to protect his privacy), a Panton collector who lives in Sweden, sees the enduring beauty in the Danish designer's work. Previously a collector of 1960s furniture, Niklas told me that about twelve years ago, he began collecting Panton's works exclusively, and now, only seeks out first editions of his designs. He's filled his home—a house built in 1967, and chosen because its proportions suited the designs—with Panton's furniture, painted its walls in Panton's signature oranges, reds, and aubergines. It's become a sort of live-in museum, and Niklas applies the devotion of a curator to make the space look as the designer would have intended. (Panton died in Copenhagen in 1998.)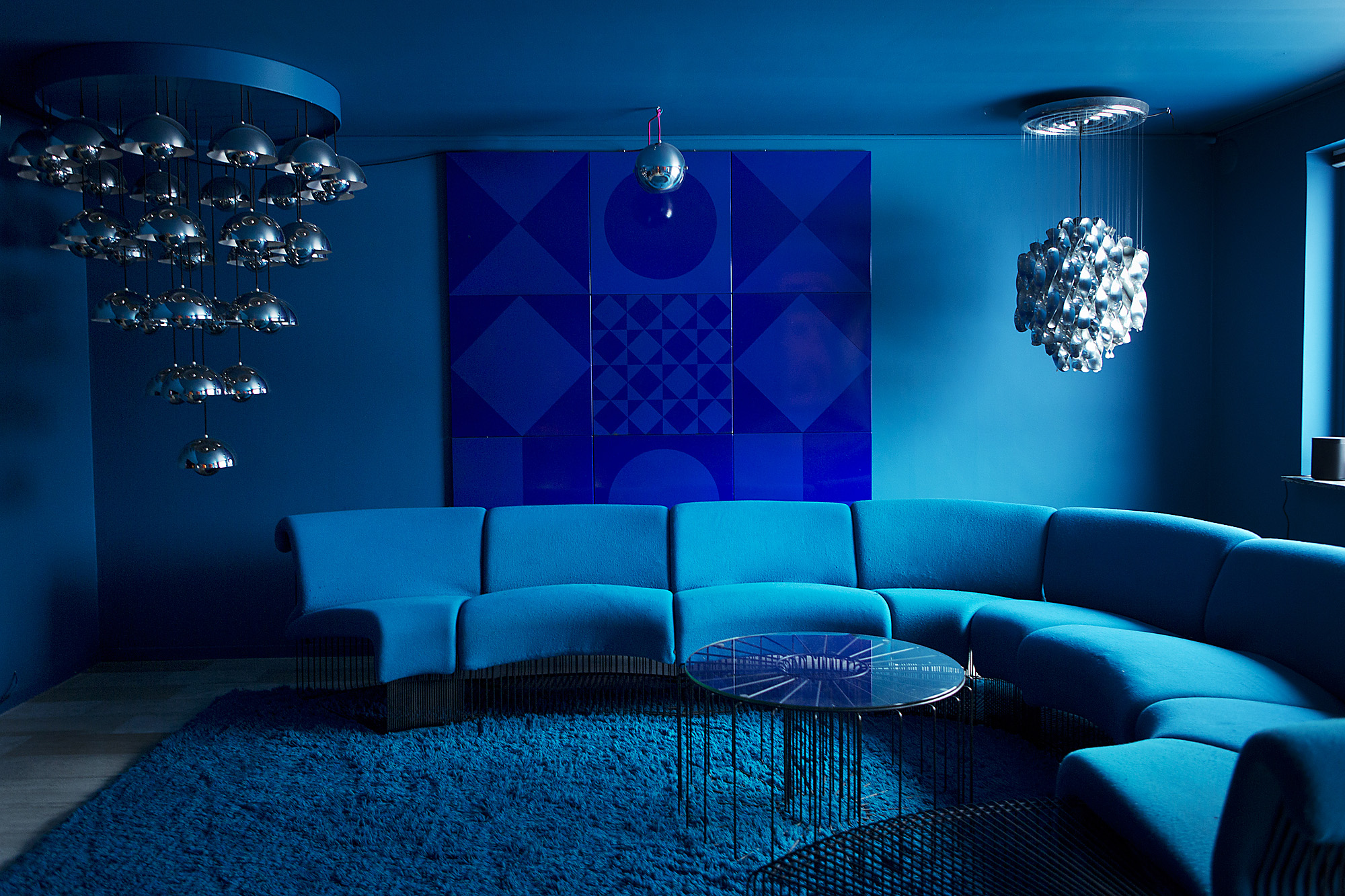 Niklas lives with his girlfriend and their three sons—eight-year-old twins and a five-year old. When I asked if the kids enjoy living among the postmodern designs, he told me, "They haven't seen anything else, I think. Maybe in kindergarten and at school, where they have white walls."
"I have no areas where they can't go," he added. "They are welcome to be in all rooms, and they need to be everywhere. So, I don't keep the house as a museum, really: it's more house."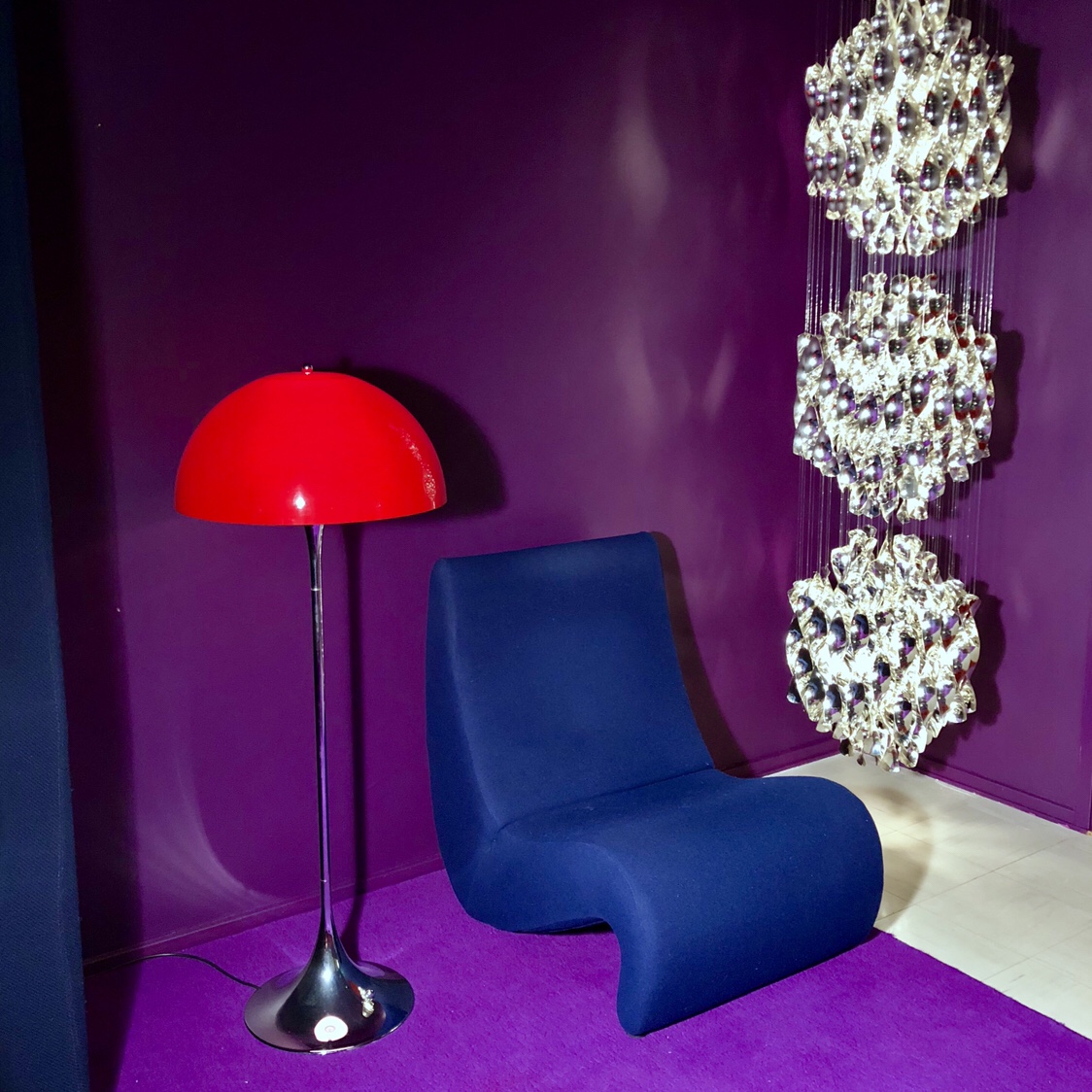 There are many fans of Panton's work, of course, but Niklas counts himself among roughly five hardcore collectors worldwide. What began as a hobby has made him an authority in his own right: he's in touch with Marianne Panton, the designer's widow, as well as most of the living manufacturers of Panton's designs. "I know them quite well, but they are up in the age and they are around 90," he said. "I've got a bunch of new friends who are really elderly people."
His devotion to Panton's works has made him a resource for fans trying to trace the history of certain pieces. For example, a woman in Germany contacted him about a Wonderlamp made up of bright red spheres that her father had bought at the Heimtextil Fair in Frankfurt in 1971, around the time her parents were married. "I got a movie and some pictures from when this lady was little, playing around with the lamp in the background." Niklas located a magazine photo of the lamp at the fair: "She showed it to her father and he was like, 'Oh, this is unbelievable.' That's the same lamp that he picked out from the fair."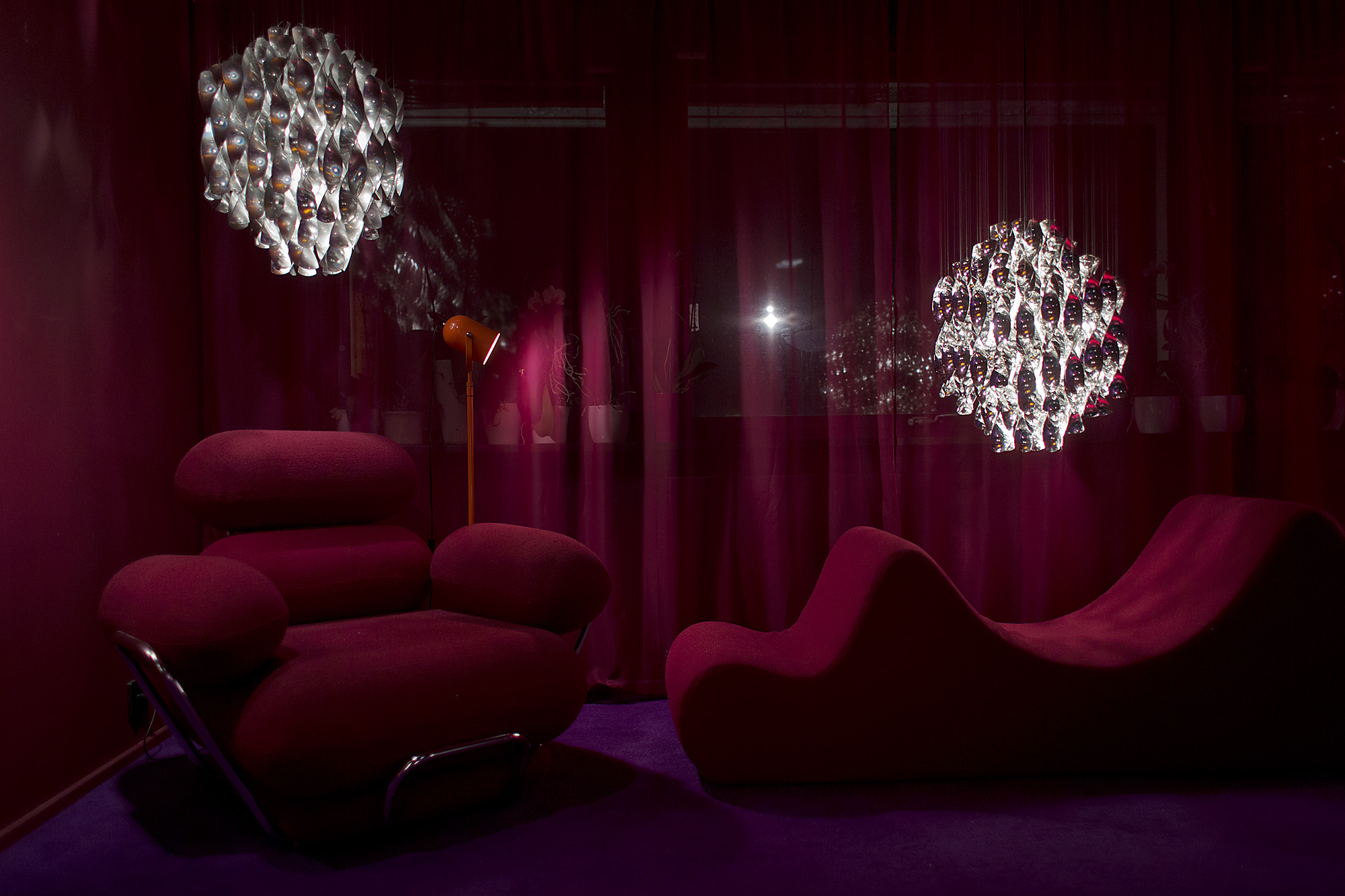 He also weighs in on counterfeits that circulate in the secondary market for Panton's designs. A set of green enamel wall panels have been particularly vexing; Niklas claims they were manufactured by a company in the United Kingdom in 2002, but since they were sold by an auction house that failed to identify them as fakes, they've been circulating as originals, changing hands rapidly as disappointed buyers realize their mistake. "They are sold and bought, sold and bought, like, a hundred times...I get an email from a potential buyer asking me if they could be the original pieces. I say that they are fake, and they say, 'Oh, shit, I just paid a lot of money for them,'" he said. "After three weeks, another guy calls or emails me and says, 'I just bought these panels, are they real?' And I say, 'Sorry, you just bought some fake panels.' And it goes on like this."
"Some pieces have been haunting me for twelve years," he added.
Although he's a prolific collector, Niklas isn't a dealer of Panton's furniture—he's not trying to turn a profit, but instead, to replicate the environments that the designer created in the 1960s and '70s, a time capsule of a bygone time. The most surprising aspect of Panton's interiors are their saturated, monochrome colors, from rich wall-to-wall carpets to ceilings tiled in bright enamel panels; he treated color almost as if it were a physical material. His prototypes were white, and the hue was as important a choice as the shape. In his 1997 book Notes on Color, Panton writes, "Choosing colors should not be a gamble. It should be a conscious decision. Colours have meaning and function."
"If you keep his pieces in a monochrome room, you will see the design in another way than if you just see the pieces [alone]," Niklas said. "He wanted to be an architect, actually, but he never did any big houses. For him, it was always complete interior, that was the thing: not the small, specific objects. He was trying to make the whole environment into one unit."
Still, according to Niklas, the house isn't a perfect replica. It's difficult to track down original carpets and the translucent polyester curtains that would filter colored light into the rooms, and contemporary versions don't get the shades quite right. "The only way to find them is if you find an old house from the '60s and you know it's filled up with Verner's things everywhere, and you see they have those curtains in the windows as well," he said. "Then you know they must be from him."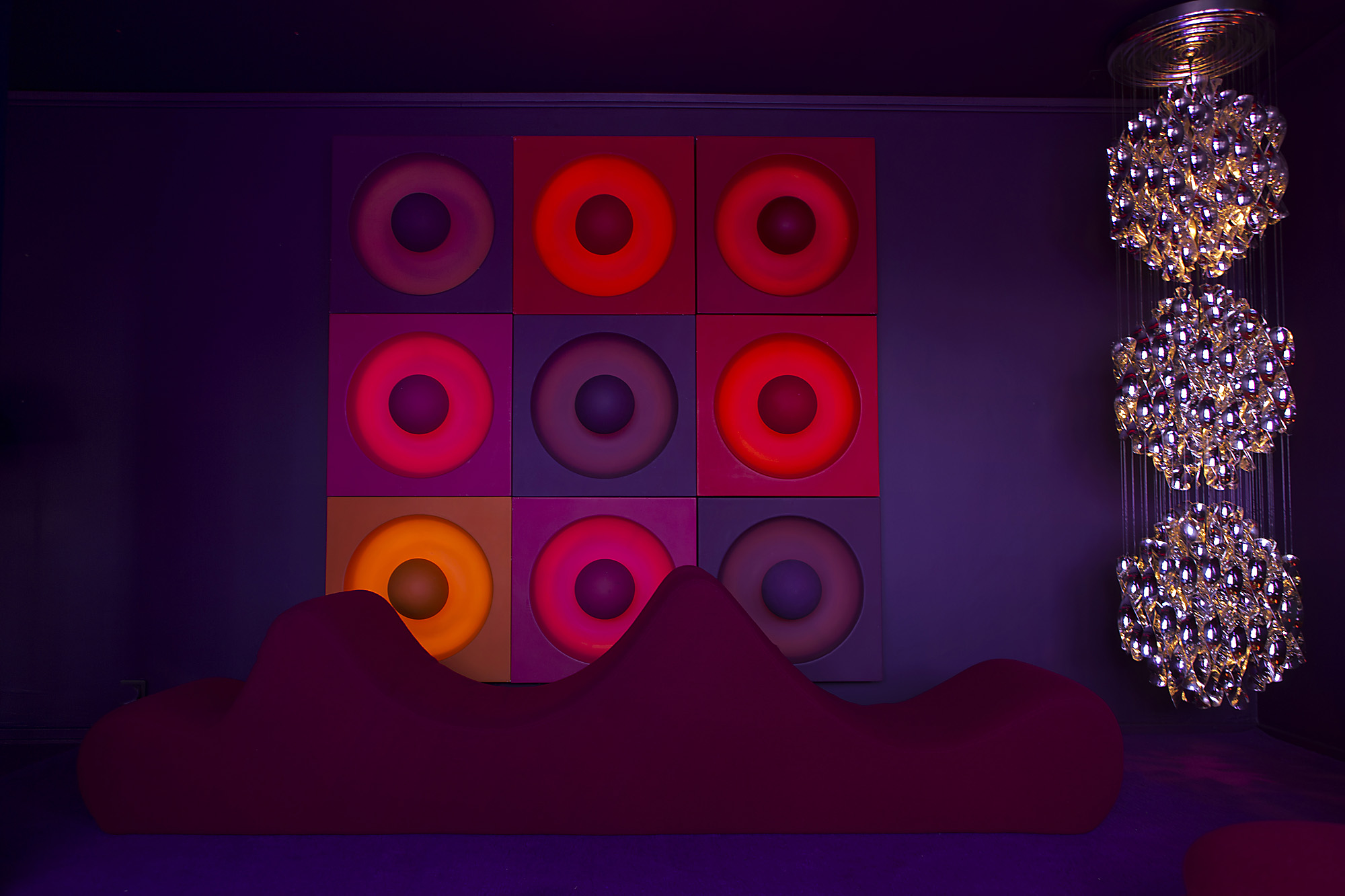 See more photos of the home on Pantonworld, Niklas's website devoted to all things Verner Panton.