King Kerby: Inside the World of Pyer Moss
Two years ago, Kerby Jean-Raymond almost gave up. One CFDA/'Vogue' Fashion Fund win later, he all but runs New York fashion. Portrait by Chase Hall.
Painting by Chase Hall.
On September 8, 2018, Pyer Moss took over the fashion world. People flocked—in the rain!—to Weeksville Heritage Center, one of the 19th century's first free black communities, in Crown Heights, which is a long way from even the more far-flung shows in New York's increasingly decentralized Fashion Week. When particularly strong looks came down the run-way—a FUBU gown, a dress that rendered a painting by artist Derrick Adams in 200,000 Swarovski crystals, a boxy T-shirt that read, "Stop calling 911 on the culture"—people actually clapped and shouted approval. The rapper Sheck Wes walked in the show in a pale pink tuxedo. A choir stood in front of a row of houses and, in white robes, sang gospel arrangements of Roberta Flack and Donny Hathaway's "Be Real Black for Me" and Fast Life Yungstaz's "Swag Surfin'." The audience gave the show, and Pyer Moss designer Kerby Jean-Raymond, a standing ovation. For this magazine's website, I wrote that "Pyer Moss Deserves All Your Attention, Love, Money, and Brainpower." The New York Times, The Washington Post, and Cathy Horyn all wrote glowing reviews.
This seemed like the biggest moment yet in Jean-Raymond's series of bursts onto the global fashion scene over the past year: Last winter, he entered a partnership with Reebok. A few months later, he bought back his business from his partners, making it one of the few black-owned luxury fashion businesses in America; and in July, he was named a CFDA/Vogue Fashion Fund finalist. In August, he posted a photo of himself meeting with Vogue's Anna Wintour and Virginia Smith wearing a T-shirt that read, "If you are just learning about Pyer Moss we forgive you." Less than two months after his blockbuster show, he won the CVFF award, and with it, $400,000. Once again, fashion outlets the world over rushed to praise the designer: "Fashion finally crowns a new prince who's determined to make the industry more relevant," wrote Robin Givhan.
He hasn't always been seen that way. Jean-Raymond launched Pyer Moss in 2013, and his impulse to foreground politics and social engagement has defined his vision since the beginning. (The brand is named for his mother, Vania Moss-Pierre.) In September 2015, the brand staged its runway show as a Black Lives Matter protest, screening an original film about police brutality during the presentation. When Givhan reported his plans, his venue pulled out days before and a buyer in Europe dropped his line. The following February, Antwaun Sargent wrote a glimmering profile of Jean-Raymond for VICE (GARAGE's parent company) celebrating these exact qualities. Sargent reported that the show "cost [Jean-Raymond] $63,000 to produce, and it lost his label more than $120,000 in business when retailers pulled their orders because they saw his message as bad for their bottom line."
But Jean-Raymond only grew more ambitious. The following September, in 2016, he showed a collection that connected the institutionalized racism and oppression that led to the deaths, that summer, of Alton Sterling and Philando Castile with the institutionalized greed of the privileged white few. He screen-printed an image of Bernie Madoff's arrest on a pinstripe suit, illustrating how inseparable, really, the uniform of American business is from prisoners' stripes. There was a satin bomber with "Please Speak Only To My Attorney" in slick cursive on the front. At each of these shows, he has had a choir and clothing with messaging that made you take a step back and think.
Putting politics on the runway is something designers have stumbled awkwardly to do for decades, but for Jean-Raymond, it's an instinct, in the same way that other designers adopt signature silhouettes. So has the fashion industry changed, or has Kerby Jean-Raymond?
The simple answer is both—but, of course, it's more complicated than that. In November, I sat down with Jean-Raymond in his studio in the Fashion District. He is one of the few young designers who actually work out of what is historically considered the industry's hub. The brand's office is sleek and modest: a cozy showroom in the front, with a larger space for a few shared desks in the back. In his own small office are a desk, two chairs, and a bookshelf with a few bottles of champagne. (One was gifted by the Public School designers: "That's what I need next, my own champagne!" he joked.) Nothing about the office said, "secret billionaire underwriting the whole line," or, "domineering visionary creating an 800-square-foot hell," both of which are common vibes of other young designers' offices. It was tasteful, cool, and calm.
"Have you changed?" I asked him. "Has your business changed? Has the fashion industry changed?"
"I mean, you just answered it, really," he said. "Like, nothing has changed for us. I've always been the same way. Granted, yes, on the inside, I have 100 percent ownership of my company now—it's probably the only thing that's different." He also experiments more with silhouettes, he added. "It's my money, and I can do with it whatever I please."
In general, Jean-Raymond said, "The only thing that's really changed is that everybody else is catching up—you know, the industry that once shunned me for being too vocal, and editors that said, 'Oh, you're too negative. We can't cover you. You're always talking about bad topics. You're so negative.'" Now, he notes, press and buyers are looking seriously at black designers, "And they're running across me: 'Oh, shit, this was the guy.' You know, 'That's him.'"
Who is the guy? He is 32 years old. He grew up in East Flatbush in Brooklyn and now lives in Williamsburg. He's friends with everyone from Sheck Wes to Noah founder Brendon Babenzien to Brother Vellies designer Aurora James. He journals: "I don't physically write anymore because my hand was broken about three years ago," though he writes something in his iPhone notes every day. "Literally, a note for the day would be, 'Stop calling 911 on the culture,' which ends up on a T-shirt, or, 'We forgive you for not knowing what Pyer Moss is.' Like, those are things that were in my notes." His notes are not all material for Pyer Moss, he says: "Yesterday I wrote, 'You haven't seen your mother's grave.' That's something that's truth for me. I never saw my mother's grave." She died when he was 7 years old, and he was raised by his father and various relatives and friends.
Jean-Raymond loves cars. Even before he blew up this year, he had an Audi R8, which he's since sold. He has a bold social media presence for a brand, particularly among fashion companies, whose digital voices can be bizarrely anodyne. In early November, the brand tweeted a message: "To all the writers newly covering Pyer Moss, thank you and welcome. Please refrain from calling us a streetwear company. It's lazy and singular, we are more, you are more." (When I asked Jean-Raymond who runs the Twitter account, he replied, "I do.")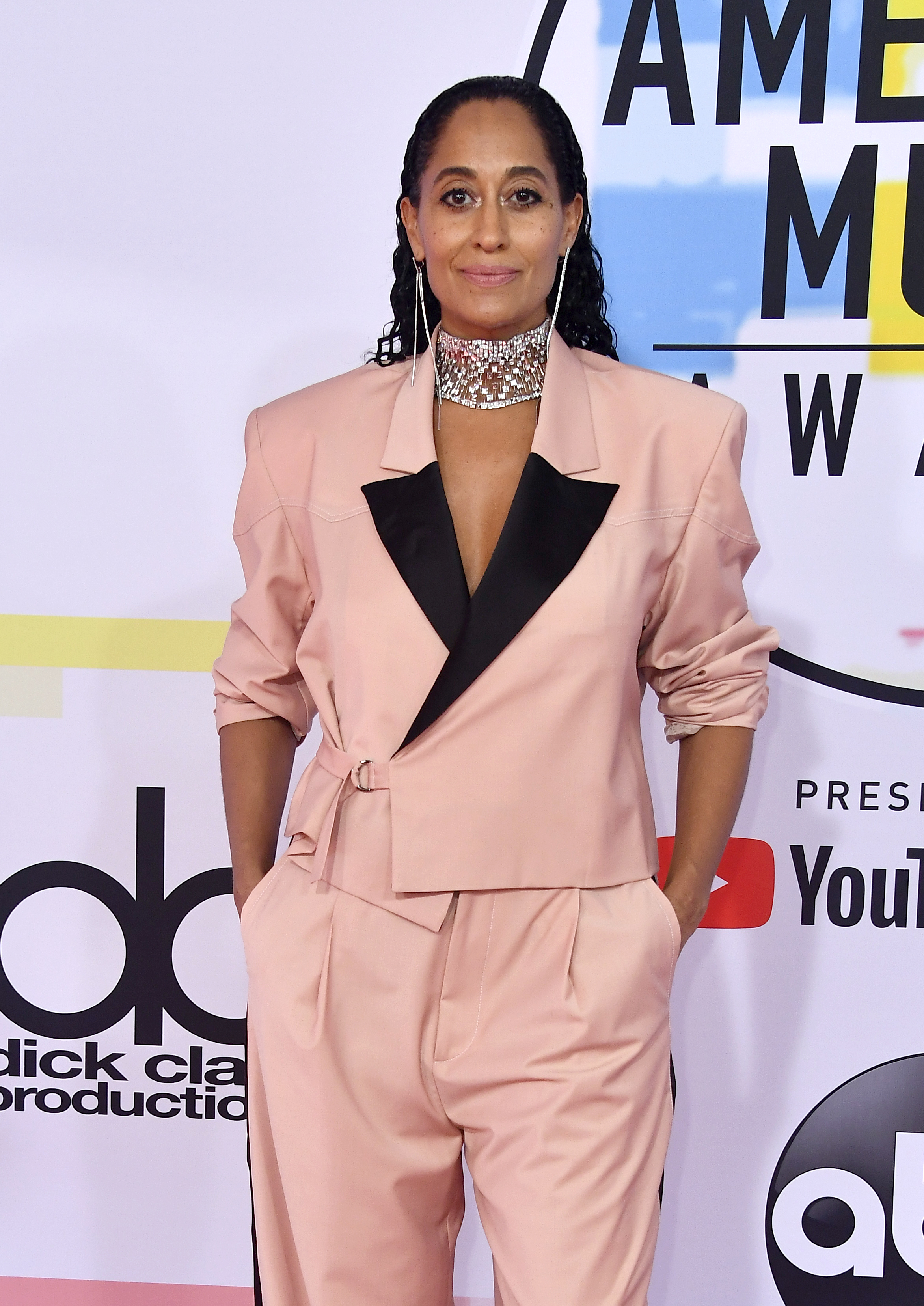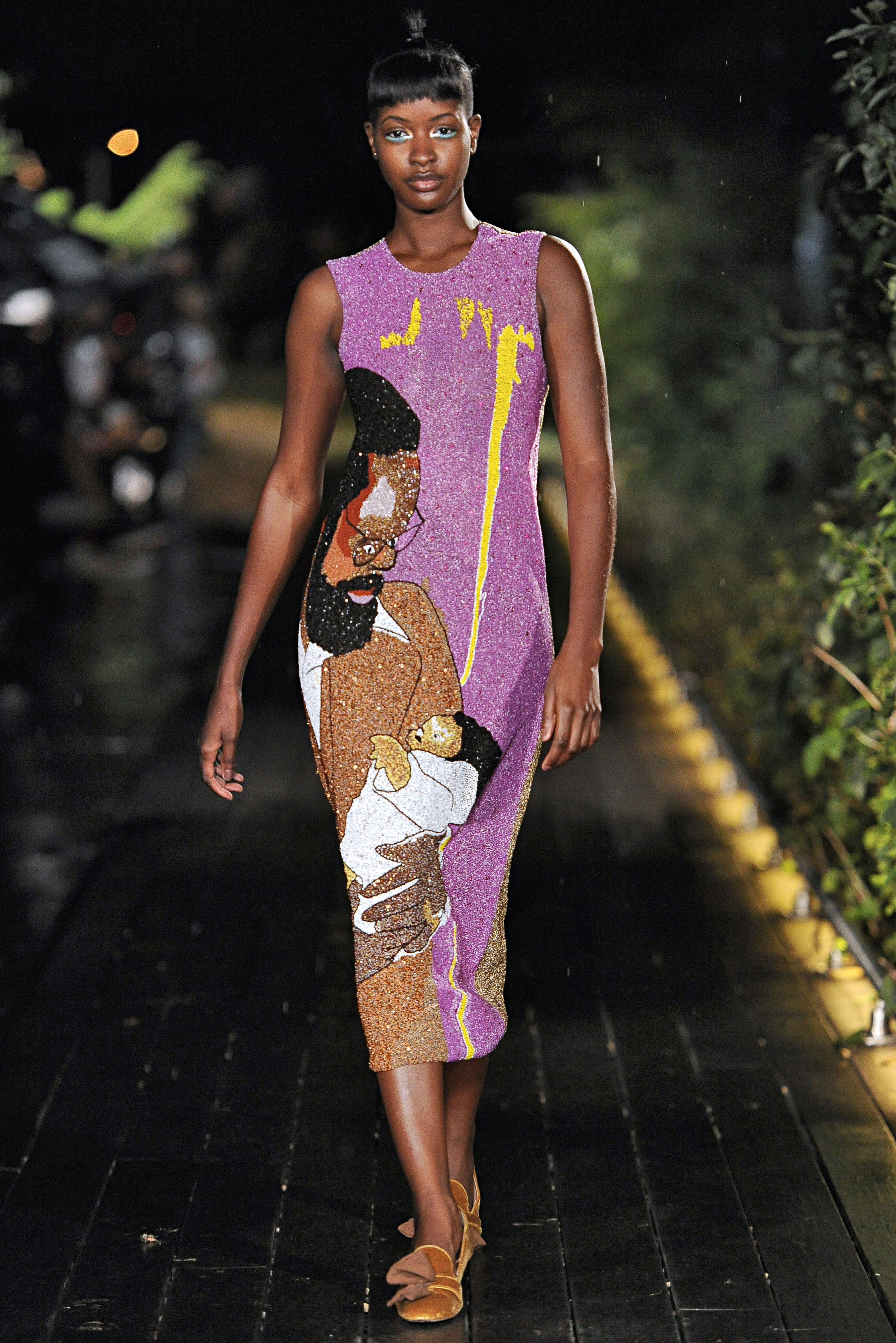 That candidness is part of what makes him special as a designer; his views and his company's values are what define the brand more than its silhouettes. Once we got our pleasantries out of the way, we almost immediately began discussing ethical consumerism—particularly, streetwear darling Supreme, in which The Carlyle Group reportedly acquired a 50 percent stake in 2017, valuing the company at more than $1 billion. He recalled a few recent realizations he'd had in speaking with Babenzien. "Supreme is owned by The Carlyle Group, right? Carlyle Group invests in planes and shit that bomb Yemen. So you buy your Supreme tee, you're making Carlyle Group rich."
He continued: The Carlyle Group is "gonna flip [Supreme]. They're looking for a 10-time return on it. They're gonna keep pushing it out there. You're finding that Supreme's a lot easier to get—there aren't lines outside of their stores as much as there used to be, and they're flooding the market with the stuff. You're consuming the shit."
Too many people, he said, simply don't know—or don't think about—where their clothing comes from. "It's not only fucking violating laws around sweatshop rules, but it's also funding terrorism—domestic terrorism." (For a primer on this hypocrisy, see former Daily Show correspondent Hasan Minhaj's Patriot Act. In one episode of his Netflix series, Minhaj charts The Carlyle Group's 23 percent stake in the aerospace company Wesco Aircraft, which helps build a fighter jet used by the Saudi military to bomb Yemen.) Jean-Raymond isn't the only designer thinking about sustainability and responsible consumerism and buying less and buying better, of course. But the difference between Jean-Raymond's ideology and, say, Everlane, is that Everlane's business model is sustainability. The method of consumerism becomes the bragging right—it becomes the appeal. Pyer Moss has that kind of draw—one of his Reebok pieces is a $700 faux fur coat that Future recently wore—and its sustainability comes from a desire to operate ethically (similar to a brand like Marine Serre, which creates thousand-dollar dresses out of deadstock scarves).
In October, Pyer Moss—which is to say, Jean-Raymond—got in a spat on Twitter with a woman who sniffed at the $125 price tag of its "Stop calling 911 on the culture" tee. She tweeted a series of questions: "Does the money go to a cause or something??? Why so much for tees?... Who benefits besides you, honestly? Like, the real producers of the culture can't afford it." The brand replied with its own questions: "Do you read articles or headlines? Do you know context or rhetoric? What do you [do] to support causes and charities? Are you the customer for a luxury brand?" (The website states in the T-shirt's product description that 20 percent of the proceeds are donated to The Innocence Project.) Another tweeter asked if Pyer Moss was a white-owned business. Jean-Raymond replied, "Hilarious."
"Internally, we call those $125 tees 'cheap tees' because that's the cheapest shit that we have in our collection, besides Reebok," Jean-Raymond said. "For me to make a shirt $125 and still pay somebody a fair wage, the shirt has to be expensive. Honestly, it should be $325, but because I know my market, and I want it to be a volume driver, we were able to cut out the middle man, sell it directly through our e-commerce site, and do it for $125.
"We know everybody who sews everything, you know what I mean? This is not 'send shit off to India and just wait a few days and it'll come back.' Meanwhile, somebody's chained to a fucking machine to make this shit happen for you. People talk about sustainability—nobody's giving you sustainability for under a hundred bucks. It's not possible. Somebody along the way is gonna get fucked."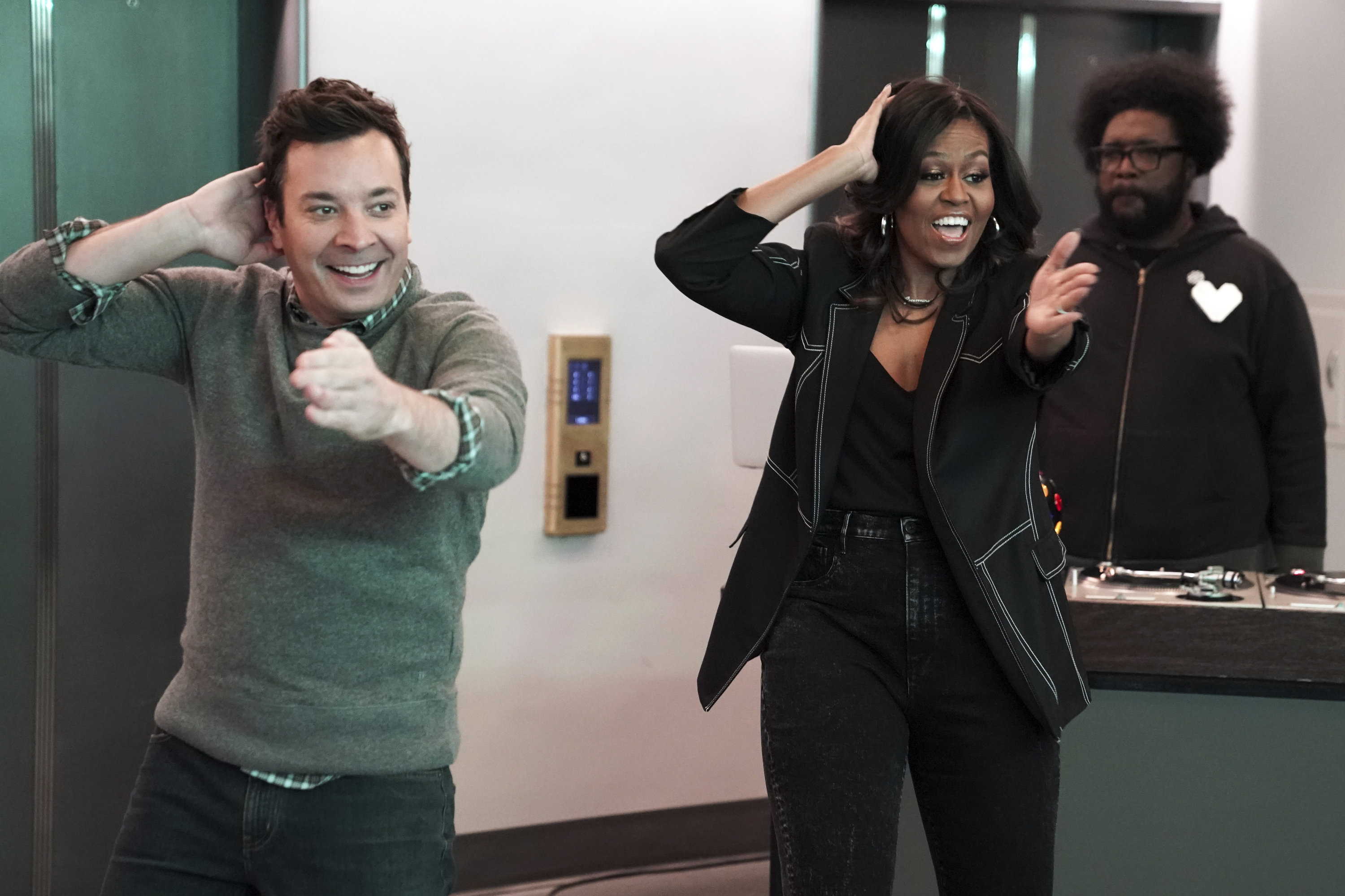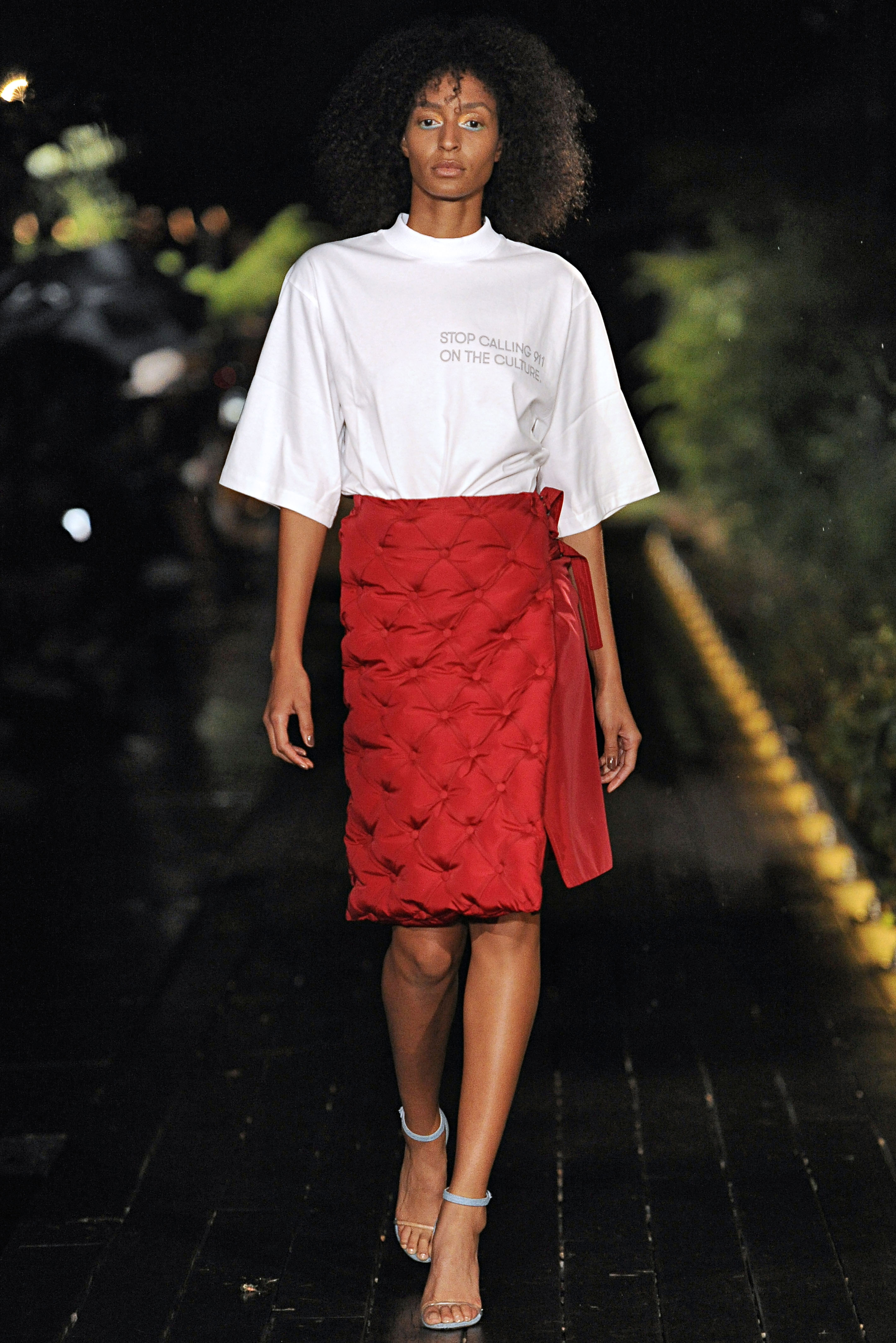 Still, it isn't quite right that nothing about the brand's clothing has changed. In the three years I have been attending Pyer Moss shows, the clothing has evolved drastically, with the silhouettes hitting a new level of sophistication and clarity over the last two seasons. If, before, the clothing felt like a funky marriage of Craig Green and Cross Colours, it now feels minimalist but not apathetic, a rare feat in a world still viewing things through Phoebe Philo–tinted glasses. Fabrics swag and billow, and the colors are rich and emotional: deep magentas, leafy pistachios, earthy mustards. His Reebok pieces have a calm coolness, with super-fat drawstrings and mutton sleeves on sweatshirts—a tiny bit extra but extremely wearable.
"Spiritual sportswear. That's the best way to describe it," he said of his aesthetic. "It's from church to gym." He admits this is a more recent development. "Before 2018, I didn't have a silhouette, I was kind of just keeping up with the times. And if my guy liked tighter jeans, I'd make tighter jeans. If my guy liked wider pants, I made wider pants. Now, I'm not designing for just anybody. I'm designing a vision, and people have been slowly falling into that vision." There are also a multitude of price points at which customers can enter the brand: from the $125 T-shirt, to the $350 Reebok ribbon-trimmed trench coat, to the $1,605 cropped leather jacket. He's built a smart business.
Pyer Moss wasn't always so steady. I do not exaggerate when I say the Reebok deal saved the company—which, he told me, he was thinking of shuttering until a different sportswear company (not, in fact, Reebok) came knocking. He needed the money badly, and how the Reebok deal happened is a revealing and not-so-attractive lesson in how big brands come to work with little ones.
In February 2017, Jean-Raymond said, he had another deal lined up with a Reebok competitor (he wouldn't say which one). "I was broke as hell," Jean-Raymond told me. "I had got kicked out of my office, my partners were suing me, all of this stuff. So, I really needed that money."
Damion Presson, who was then Reebok's director of global entertainment marketing, got word of the deal. "He was like, 'You can't do that over there, you gotta come over here. We need you bad. What are they offering you?'" Presson told Jean-Raymond he could have full creative control. "He was like, 'We'll give you the keys. You do whatever you want.'"
"Before 2018, I didn't have a silhouette, I was kind of just keeping up with the times. Now, I'm not designing for just anybody. I'm designing a vision, and people have been slowly falling into that vision."
It wasn't that simple. "I would say they were hesitant up until the last month" before they finalized the deal, in September 2017, Jean-Raymond said. It was "people who have now since left," he said, maintaining that "the people who are there now get it—like, they get it get it. But the people before were like, 'Well, he doesn't have enough Instagram followers. We shouldn't hire him for that much money.'" He was ready to turn it down. "I was like, 'I'm really in a bad spot. I'm at a point where I'm going to close down the company anyway and go take over my parents' restaurant. So if you guys don't offer me something to make it worth me staying in this industry, I'm not doing it.'"
But Presson fought for him. "He faced a lot of opposition because a lot of people didn't get it. They didn't get Pyer Moss. They kept on comparing me to Virgil [Abloh], and my friend Jerry [Lorenzo, of Fear of God], and they were like, 'Well, he's no Virgil. He's no Jerry. Let's at least find Shayne Oliver. Why this guy?' They just couldn't get it. He was the only one who saw it and legit pushed it all the way through."
They signed the deal seven months after Jean-Raymond first started talking with Reebok, although it wasn't exactly the deal he'd had in mind. "The deal, initially, was only for me to promote the DMX Fusion, the first sneaker"—a bulbous Yeezy competitor that Jean-Raymond has tweaked and made very much his own—"and to create a line for Foot Locker. That's how the guy that got me signed got me signed. He was like, 'You're gonna have to do this part, but, clandestinely, you can do your collection. And I'll figure that out.'" To make it happen, Jean-Raymond said, "I had to use my own money to market it, promote it, all that. Nothing in life worth having comes easy. But I'll tell you what now: Once Reebok saw the product, they started approving budgets." They helped pay for his February 2018 show and his September 2018 show. They gave him more sneaker silhouettes to work with. He's now on his fourth collection for the brand. (The Foot Locker collection never happened. It was originally planned to ensure he met a specific sales expectation in his first year; Jean-Raymond says he exceeded that four times over in the first season.)
Presson is now working with Reebok on a contractual basis, and the brand pointed me to Chris Strachan, their senior manager of global brand management, who was also a cheerleader for the collaboration with Jean-Raymond. "In the case of Kerby, we saw both talent and potential," Strachan said. "I think that what really stuck out to us above all else was, really, Kerby's approach, and how he is breaking barriers through his work. And that his work is going beyond just clothing and fashion." The marquee year, the industry recognition, the celebrity adoration—these were "all things we saw on the horizon," Strachan said.
"I took a huge bet on myself," Jean-Raymond said. He used half the money from the Reebok deal to buy his company back, and had hoped to save some of the other half, and maybe spend a portion of it on cars. "I didn't get to pocket shit," he said. "And I had to get a loan [to develop Reebok by Pyer Moss] and hire employees and do all this stuff to support not only Pyer Moss mainline, but support Reebok by Pyer Moss. It could have really gone left. And Reebok—as soon as they caught wind of what we were doing and how much press we were getting and all these different things—they backed me 100 percent."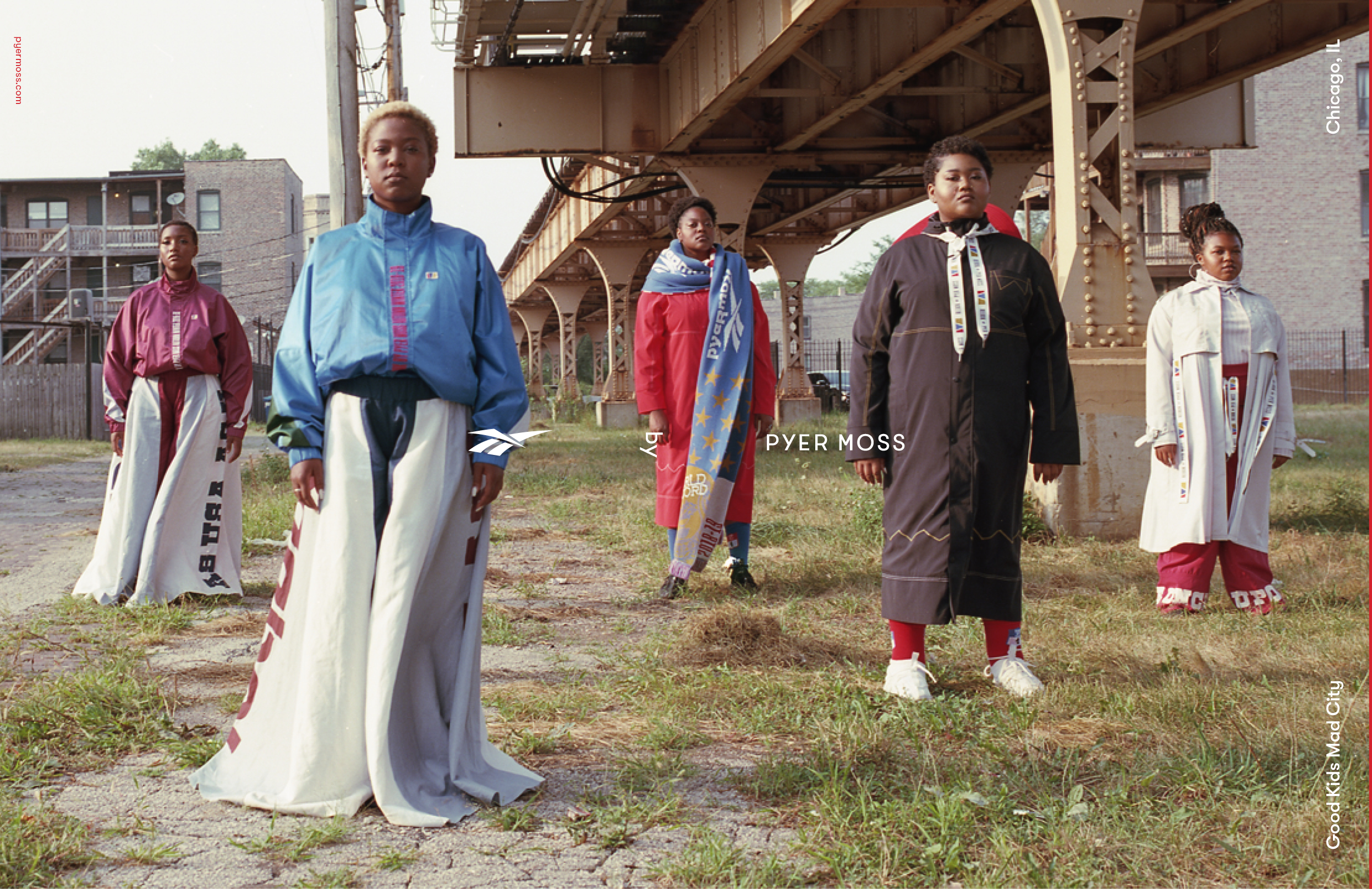 Kelly Hibler, who joined Reebok last August as the general manager of Reebok Classics, has become another champion for the designer's vision within the company. It's clear that any hesitancy about Jean-Raymond has been supplanted with enthusiasm from Reebok's new corporate guard. "The one thing about Kerby that's obvious is that he's unafraid," said Hibler. "He's unafraid to make headlines, he's unafraid to generate a conversation, and he's unapologetic about what he does. When you look at the Reebok brand, those are things that have always been values of the Reebok brand." Kelly said Jean-Raymond has told him that Reebok "has allowed me to be who I am."

As for how Pyer Moss fits into Reebok's future, the sportswear company wouldn't share numbers, but said, "In the future, our job is to continue to help rise Kerby's and our vision going forward."
If Jean-Raymond has changed a little, the fashion industry has changed a lot. In some ways, Jean-Raymond's ascendance over the last year is a synecdoche for all the changes—rough hewn, but welcome—the industry has undergone in that same time.
For fall 2018, Pyer Moss collaborated with Cross Colours; the following season, he did the same with FUBU. It's a way of righting history, Jean-Raymond said, and it's also a reminder of how different the fashion industry was when he was growing up. "The thing is, the fashion industry always excluded us, 'people who look like me,' whatever, forever. Unless you were celebrities, unless you were someone who could turn people into ROI with your face and your presence and your likeness—but everyone else, every other black person or person of color, was excluded from the industry in the '90s and the 2000s." When he was growing up in the '90s, "We had this bizarro world, this alternative universe, that catered to us in the fashion space. Brands like Cross Colours, FUBU, Karl Kani, Lugz—they advertised to us, so that became our fashion industry." It was like "a parallel universe" to the mainstream fashion industry, he said. "It was all running concurrently, and we were living at the same time, but in completely different spaces."
While brands like Donna Karan, Calvin Klein, and Tommy Hilfiger are held up as paragons of commercial American fashion at its finest, at that very same time, "FUBU was grossing [$350 million] a year. These were businesses that should have been held on the same plane."
"And now, since 2013, you're seeing this insurrection, again, of us. It's my friends. It's me, Shayne, Telfar [Clemens], Aurora—just kind of penetrating the market. It's this new generation of, 'We're not taking no for an answer,' and we're penetrating the space."
But there's also been a shift in who steers the industry. In November, the consumer intelligence firm CivicScience reported that the number of people interested in fashion and its trends has increased in the last few years, but interest in "legacy outlets" like magazines, TV and film, and websites has remained flat. While the amount of fashion media available on Instagram, including live runway shows and more authentic influencer content, is certainly a factor, it's undeniable that celebrities have been driving, or at least haloing, this renewed interest in the industry. Working with stylists and developing relationships with designers, celebrities are reaping the benefits of bolder dressing, bringing what would have looked wildly avant-garde a few years ago—from smaller designers like Craig Green and Molly Goddard to the big corporate weirdness of Balenciaga and Gucci—into the mainstream. Musicians, in particular, have become ciphers for otherwise hard-to-wear brands, making them household names, and likewise, Pyer Moss has emerged as a part of the canon of celebrity-dressers over the past year, with the help of Future, Tracee Ellis Ross, Janet Jackson, Jaden Smith, Dev Hynes, Gucci Mane, La La Anthony, and Michelle freaking Obama, to name a few.
"My story is proof that God exists. If nothing else, I hope that people see that. I, statistically, should not be here, you know what I mean? But I did it. I made it. And anybody can."
I asked Jean-Raymond who he thinks the gatekeepers of the fashion industry are. "Me," he deadpanned. "Nah. No, I do think there are gatekeepers..." He trailed off and popped an Altoid. He had been eating a bag of one of those dried rich-hippie snack foods before. "In America, there's the CFDA, by some standard. Other people say Anna Wintour. But I will say something about the American fashion industry: It's the most receptive, it's the most thirsty for new energy, new blood, new design, and new creative than anything else I've seen in the world, and I've been around."
Jean-Raymond made fashion headlines for calling Wintour "a really nice person" during his CVFF acceptance speech in November, and he had more warm words for her during our conversation. "She doesn't give off that vibe," he admitted. "She's a wonderful human being with a crazy sense of humor who loves new talent, new design, who's constantly learning." He paused for a moment. "You know, she might know a lot about a lot of things, but she also knows what she doesn't know, and she's cognizant of what it's gonna take to build a stronger American fashion community, and she's welcoming all challenges and welcoming all designers and is very receptive." At least, he said, she has been so to designers like himself and Aurora James and Raul Lopez of Luar, who was also a CFDA nominee this year. "And she doesn't have to be. She's the editor in chief of Vogue—she doesn't need to be sitting on a panel or judging community, trying to figure out who the next new designer is and who deserves money to kick-start their business. She doesn't have to do that shit."
I asked how his sales have been. "Crazy," he said. The brand launched e-commerce on October 5, and in "the first month on e-comm, we did more than we did in wholesale in 2016."
After such a wild year, I asked Jean-Raymond if he's feeling tired. He had been traveling for most of the last two months. "In the words of the prophet Kevin Gates, I don't get tired. I might get bored, but I don't get tired." I told him he seemed like a pretty optimistic person. "I hate pessimists," he said. "What's the point? What is the point? What is the point in telling somebody that something can't be done? What is the point in telling yourself that something can't be done? It's a ridiculous notion. My story is proof that God exists. If nothing else, I hope that people see that I, statistically, should not be here, you know what I mean? But I did it. I made it. And anybody can."